Recently, I was invited to the ASUS ZenFestival in Chijmes Hall at City Hall. This evening event went fantastically well and I represented the "Media" during my visit. With the booths setup with demo sets of the Zenfone Selfie and Zenfone Laser, many people were there getting their hands-on experiences of the latest ASUS product lineups. Presenting to over 100 of us was ASUS Corporate Vice President, Mr. Benson Lin. I would say it was an explosive sharing session with him.
Founded back in 1989 in Taiwan, ASUS is a Taiwan multinational company which puts their focus on computer hardware, electronics products and communication devices. In the beginning, ASUS started off manufacturing computer motherboards with a handful of employees. Today, the company has grown with over 12,500 employees worldwide. Representing Taiwan as a strong global IT company, ASUS now has many products including servers, tablets and smartphones.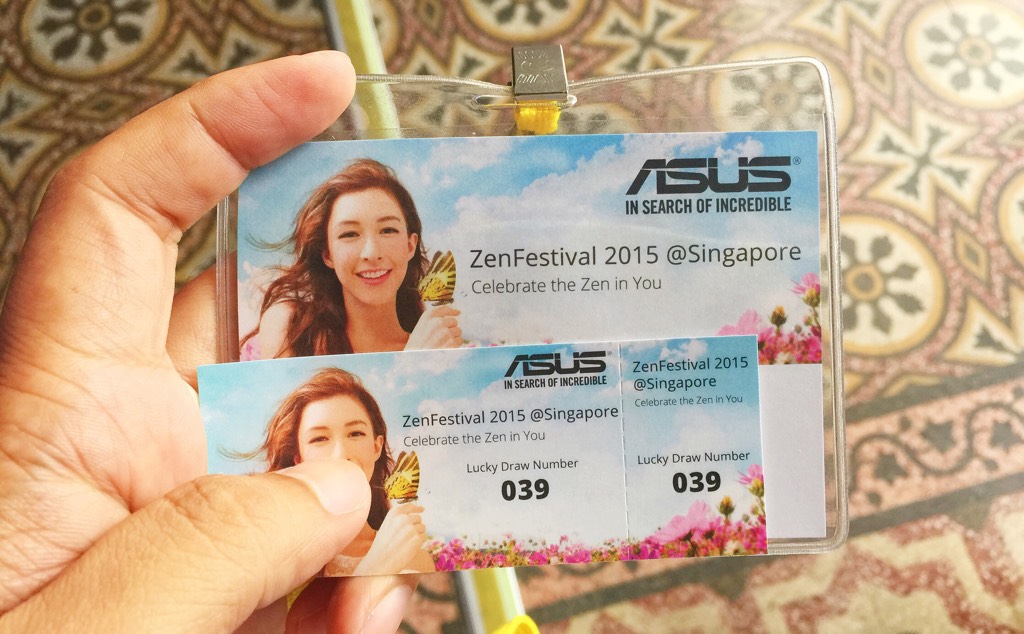 In this post, I will share with you my hands-on experience on ASUS latest smartphone, the ASUS Zenfone Selfie.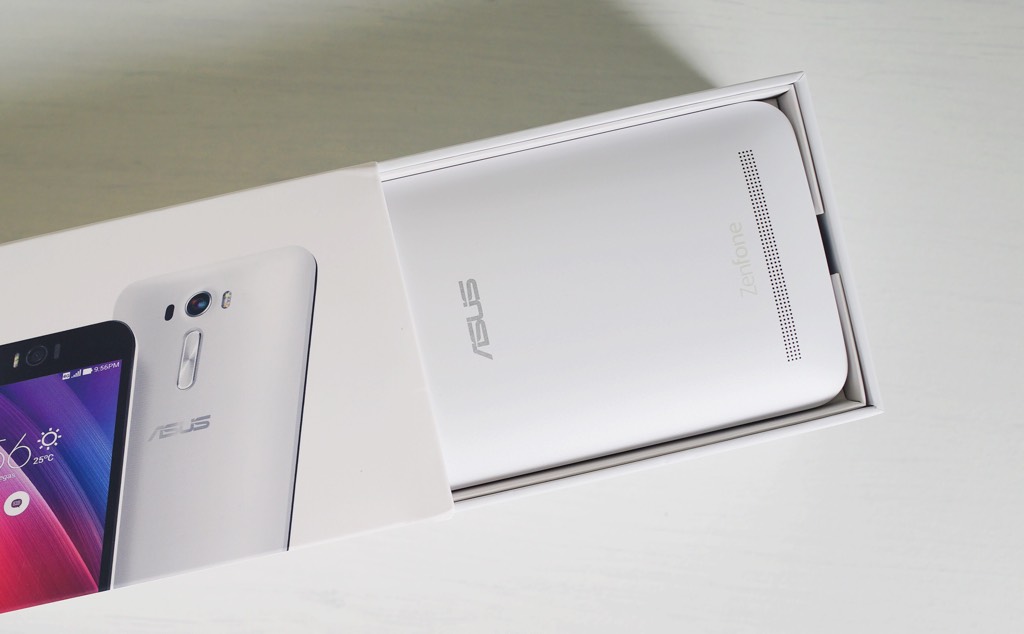 Ergonomically Comfortable
Measuring 3.9mm thickness at the edge, the curved back of the ASUS Zenfone Selfie creates an ergonomically comfortable grip when holding this 5.5 inch Android smartphone on my palm. ASUS has remove the conventional location of volume buttons at the side and locate them at the rear of this smartphone. With the redesign of the volume buttons, this centralise location makes it easy for both left and right handers.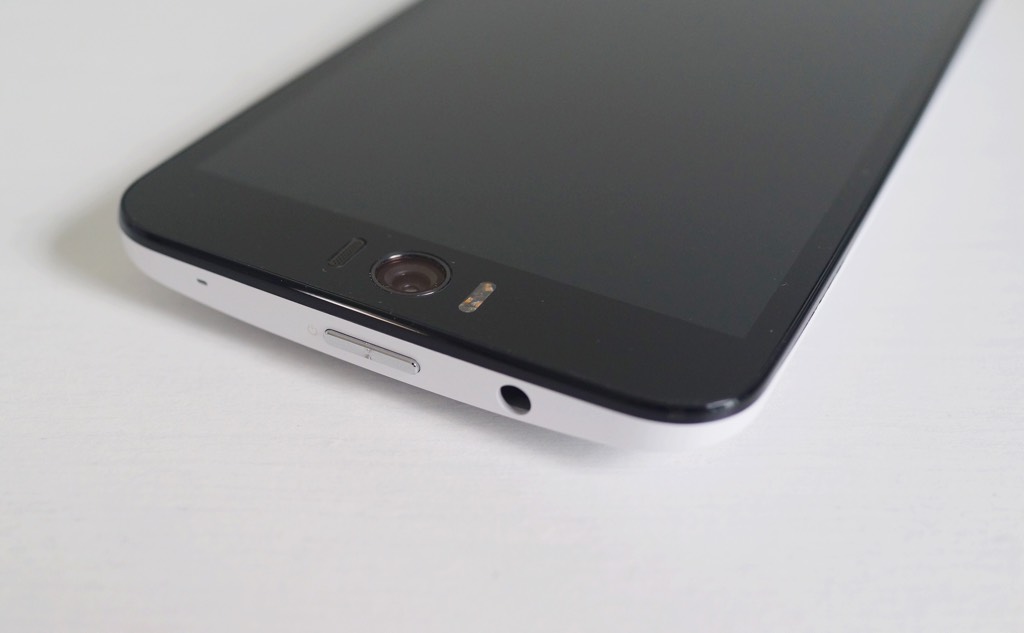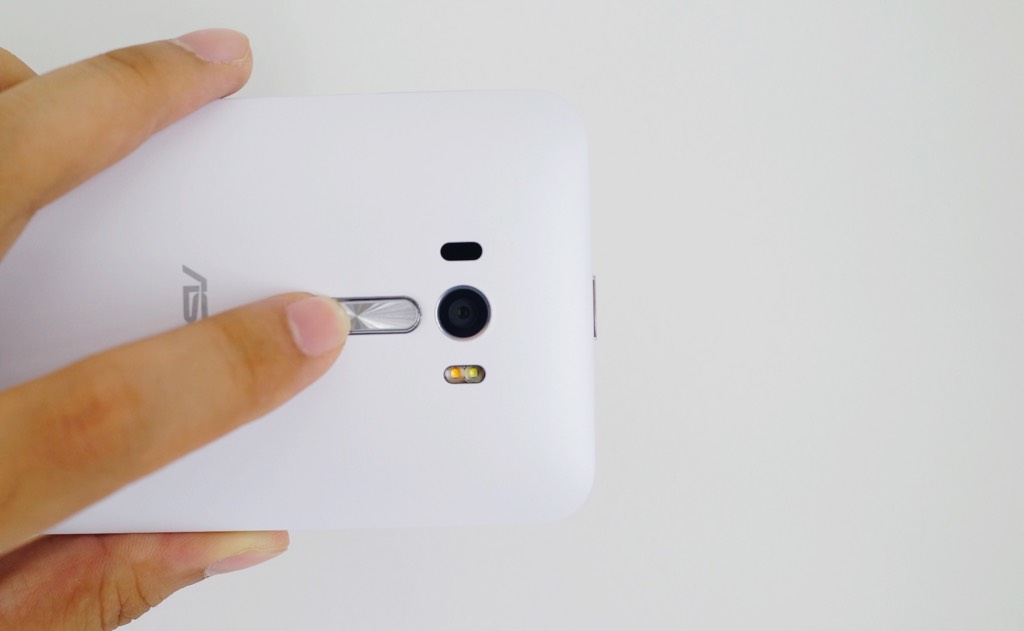 Dual 4G Micro SIM, Expandable Memory And Finally … Removable Battery
Yes, ASUS is listening to what their customers wants. Released back in early 2015, the Zenfone 2 has a built-in 3000mAh Li-Polymer battery which made many ASUS fans ain't happy about it. Today, the Zenfone Selfie has a removable 3000mAh Li-Polymer battery. This offers the convenience for users to replace the damaged battery or even purchase extra batteries. On my personal thought, having a removable battery has great convenience when a hard reset is necessary.
On top of the above mentioned, ASUS remains what's good in this latest smartphone. That is the dual micro-SIM 2G/3G/4G connectivity and expandable microSD memory to 128GB, instead of the usual 64GB. Wonderful package!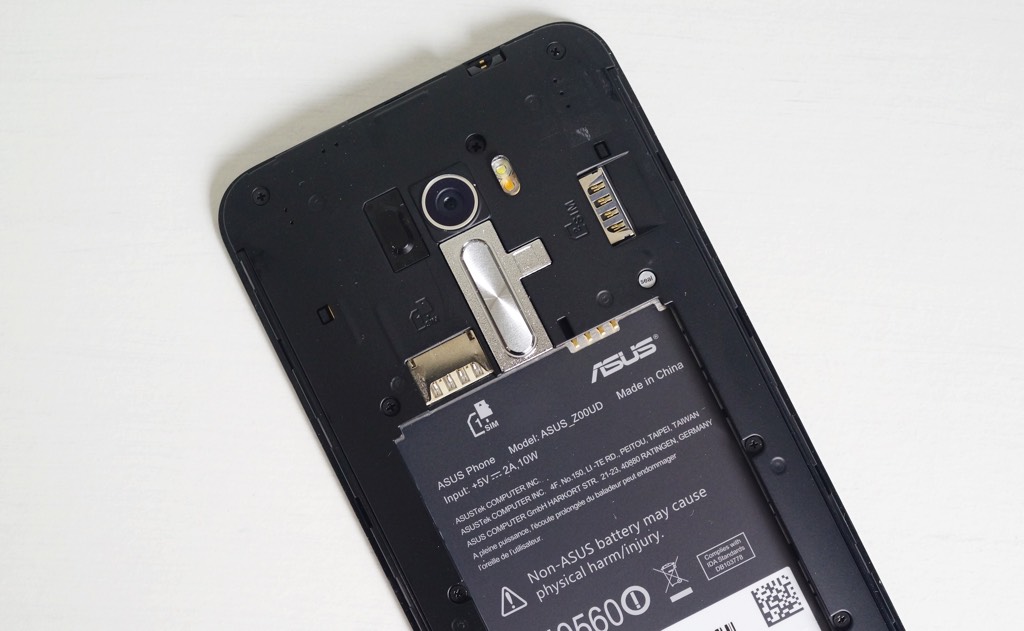 A True-To-Life Display Screen
Upon powering up the ASUS Zenfone Selfie, the 5.5 inches Full HD screen is beautiful with true-to-life colours. This multitouch screen has a resolution of 1080×1920 pixels, packing a pixel density of 403 ppi. This is comparable to the Apple iPhone 6S Plus.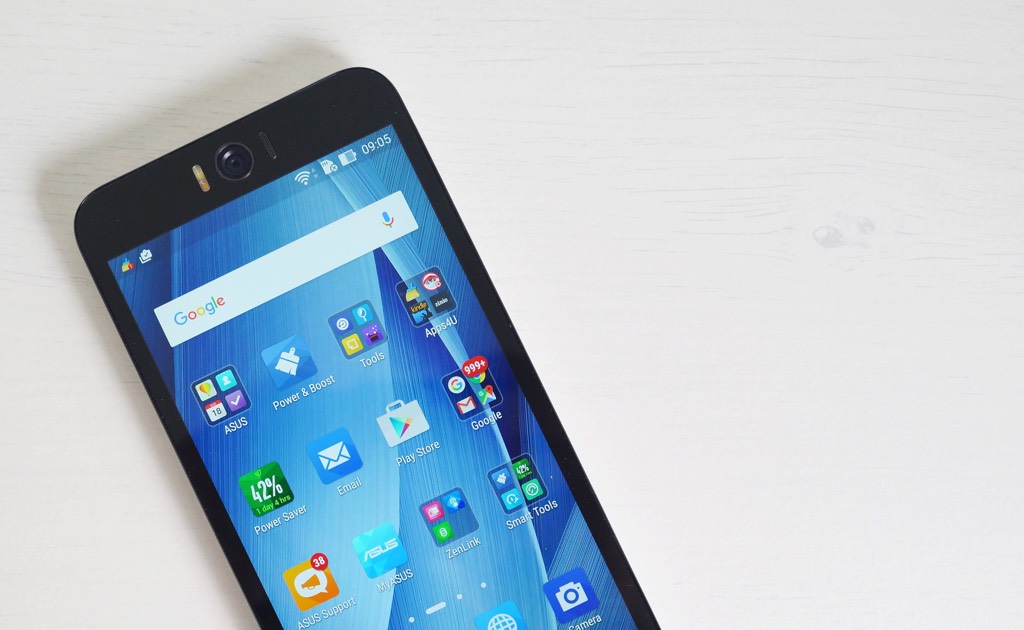 What's more behind this screen is ASUS has upgraded the display glass using Corning's latest Gorilla Glass 4. While it's predecessor, ASUS Zenfone 2, is using the Gorilla Glass 3. This fourth generation scratch resistant glass has anti-fingerprint coating on it, has two times drop resistance as compared to it's previous generation and 85% less likely to break during daily usage.
Benson Lin, the ASUS Corporate Vice President, has shown us the toughest between the ASUS Zenfone Selfie and Apple iPhone 6 Plus during a drop test video. Conclusion? ASUS survives, while the Apple iPhone 6 Plus got nasty glass cracks on the edge.
Using this smartphone under the bright sunlight, the texts in the pdf files and websites are still clearly legible. ASUS has also considered about low light users when comes to designing this smartphone. With the in-built Bluelight Filter function, it will helps to reduce eye fatigue during low light usage. Therefore, if you are a frequent smartphone user before sleep, activating the blue light function will helps to decrease the melatonin production, making you sleep better at night.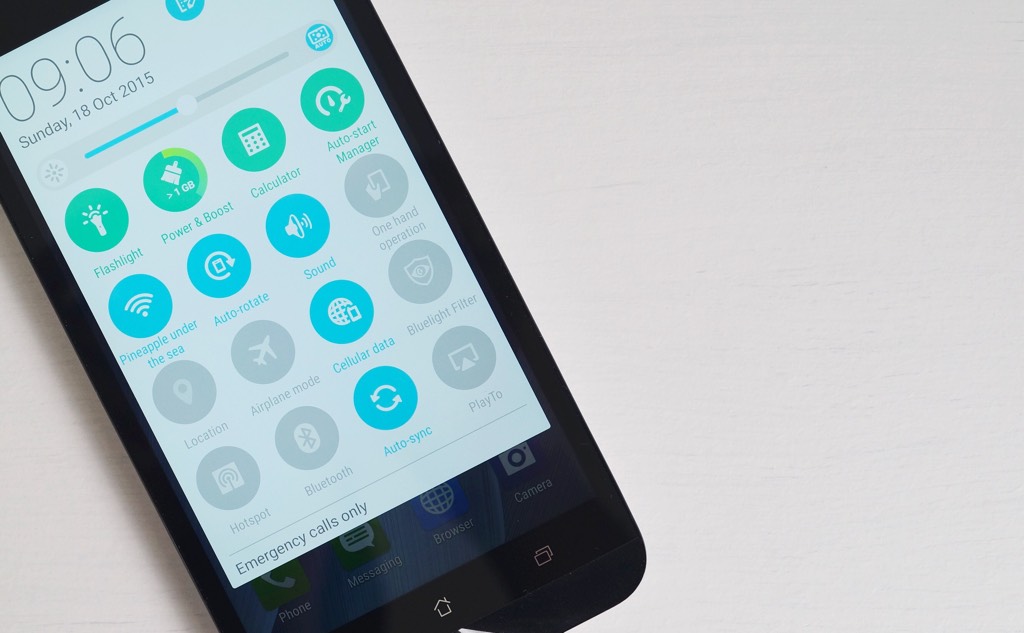 Making Your Everyday Tasks Smoother
The ASUS Zenfone Selfie is running on Qualcomm's 64-bit octa-core processor. This Snapdragon 615 CPU has an amazing clock speed of 1.7 GHz. Together with the Adreno 405 GPU and 3GB LPDDR3 RAM, recording and editing your Full HD (1080p) videos will no longer time consuming and you can enjoy better gaming experience.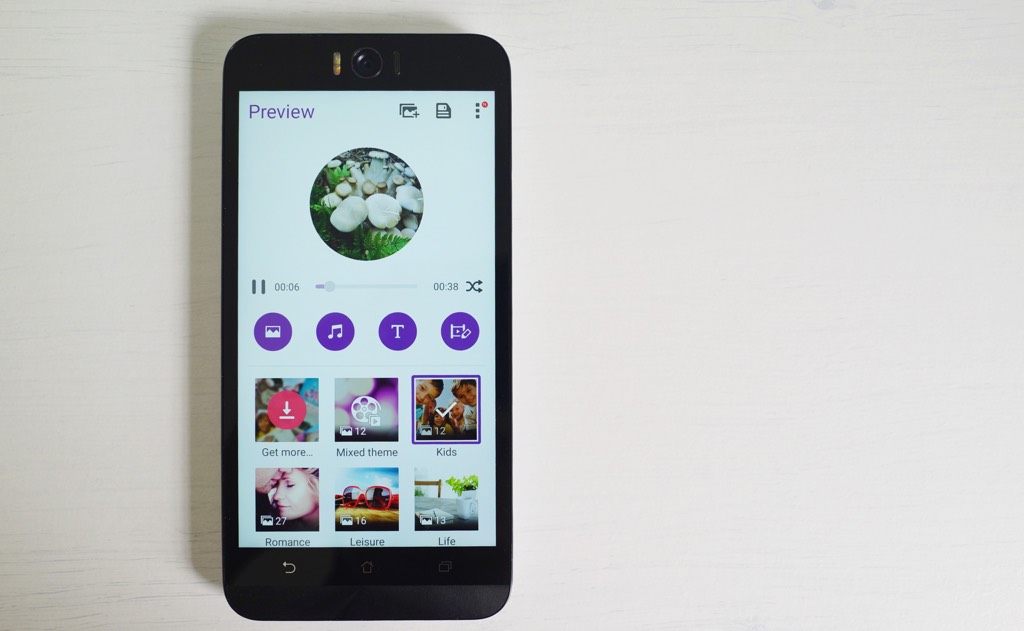 For the connectivity, the ASUS Zenfone Selfie is equipped with the 4G/LTE capability and incredible WiFi speed with 802.11ac.
Running on Android Lollipop, the ASUS Zen UI is customized based on user experience. With the clean intuitive design, my favorite apps are automatically grouped into the correct folders after download from the Google Play Store. This is called the Smart Grouping.
Gestures means a lot to ASUS. Naming it the ZenMotion, simply swipe the letter "S" on the unlock black screen will activate the Selfie mode.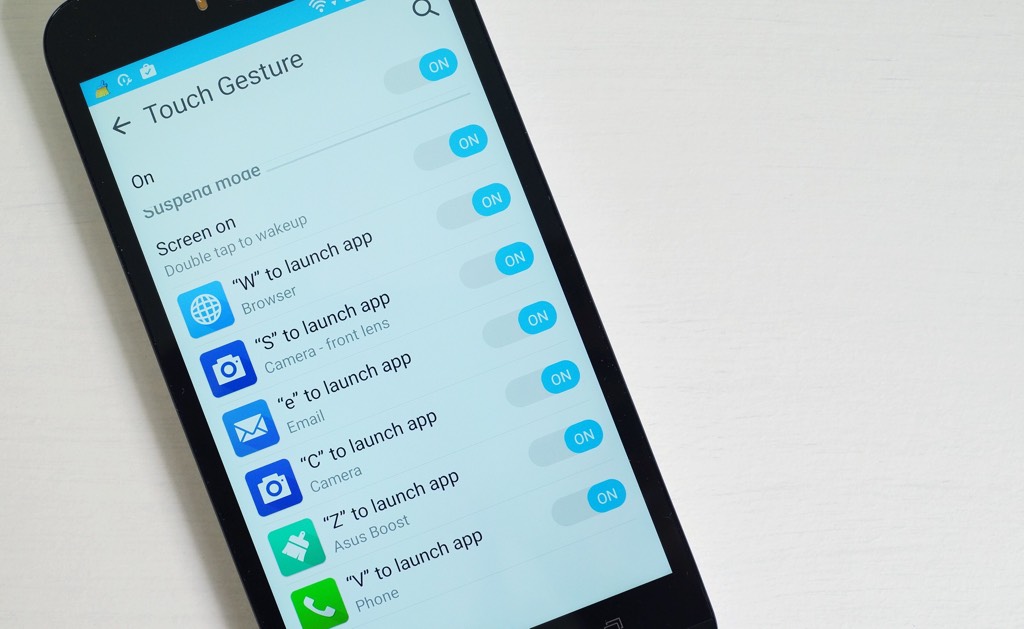 A Brighter And Wider Angle Lens
With top notch hardware specifications and intelligent software, ASUS added two incredible camera modules into the Zenfone Selfie – front and rear. Both front and rear imaging modules uses 13 megapixels Toshiba sensors, Largan lenses and Real Tone dual-LED flash. The front camera module is a 88 degrees wide-angle lens with an aperture of f/2.2, while the rear camera module has 0.2s ultra fast auto-focus capability with an aperture of f/2.0.
Since the front camera has an 88 degrees wide-angle lens, this makes group selfies easy. With the f/2.2 aperture, you can now take low light selfie photography better than other conventional smartphone brands.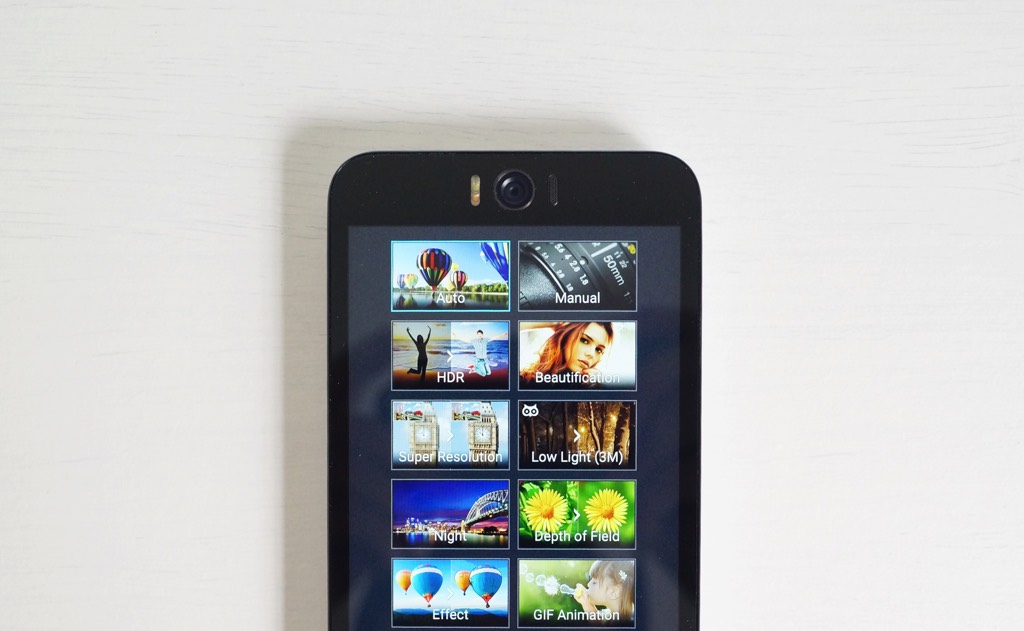 Besides all the above mentioned excellent hardware specifications, the Beautification mode during selfie photography has the capability to brighten and smoothen the skin tone, sharpen the face, balancing the facial features and removing of unsightly skin blemishes. Now, your selfie photographs will look awesomely great.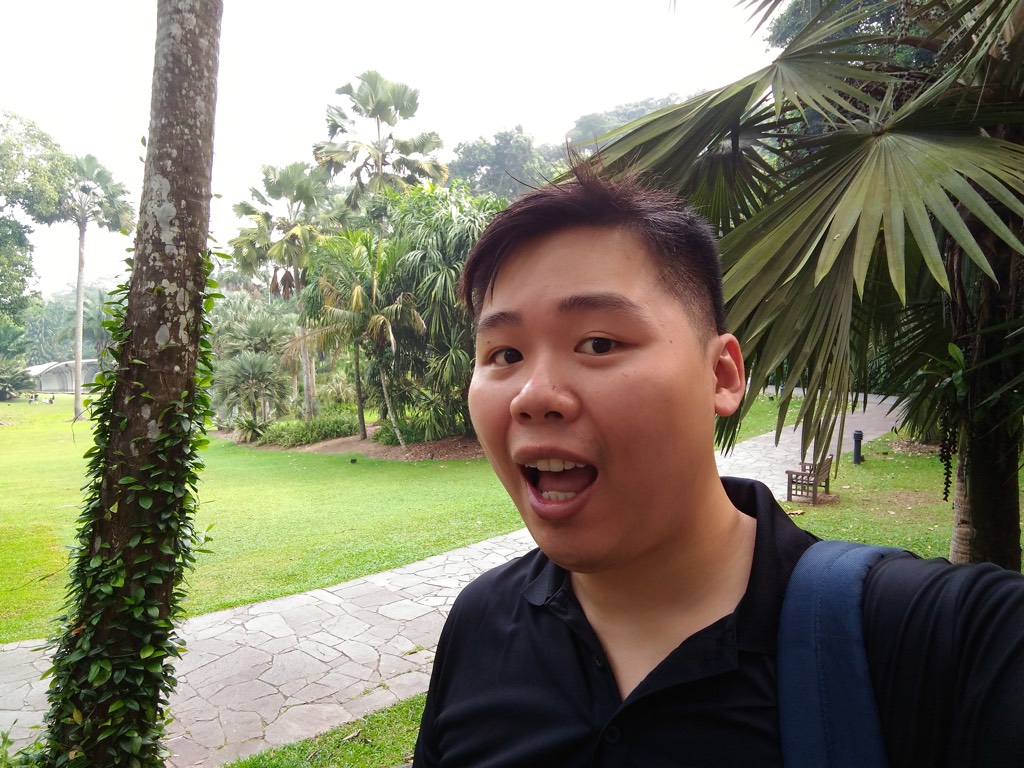 As a photographer, I have to say that the ASUS Zenfone Selfie's rear camera module produces great colours and sharpness on the photographs taken. I was amazed by it's fast auto focusing speed and my personal favorite is the Depth Of Field mode. This mode creates a nice and soft bokeh effect behind my subject. With the f/2.0 aperture, my recorded HD videos looks bright and crisp.
Below are my unedited photographs and video taken during my trip to the Singapore Botanic Gardens. The ASUS Zenfone Selfie is now on sale at $379 SRP. Have fun selfie and wefie with your family and friends!