When comes to rating a good maternity hospital, many would consider the quality of service, the cost of delivery, the comfort level of the wards and the selections of confinement food served. How about the cafe food or food kiosks available in the maternity hospitals?
A good maternity hospital must have delicious and comforting food for all anxious pregnant Mummies-to-be and excited Daddies-to-be. I know this may sound odd, but food soothes our moods and makes us happy.
In April this year, my wife and I headed to Mount Alvernia Hospital after her water bag broke. Instead of registering my wife straight away when we reached the hospital, we had our lunch at Cafe 820. I still remember she had her hot bowl of Hokkien Mee and she told me, "this is nice." That is the most comforting words from her before the whole "pushing" event starts.
Exactly three months later, I headed back to Mount Alvernia Hospital to discover what is delicious and worth trying. Therefore, before registration, try these four dishes from Cafe 820. As for Dads, you can try them anytime during your stay or visit to your wife.
The first dish which I would recommend is Cafe 820's Mee Siam. The thick gravy is what makes this bowl of local delight special. Prepared using fresh prawns, the gravy is so full of flavour until I forgot about squeezing the lime into my Mee Siam. Can you imagine every strand of bee hoon coated with the Mee Siam's thick and tangy gravy?
It's time for the East Meets West fusion cuisine, the Grilled Oriental Pork Chop. The brown sauce which served together is prepared using HP sauce, Chinese wine and balsamic vinegar. Hence, it gives the grilled pork a refreshing taste.
My third recommendation was what my wife's had before labour, the Hokkien Mee. Instead of using pork lard, the chef prepared this bowl of hot Hokkien Mee using prawn broth. The overall taste of these stir-fry local noodles is light and slurping good.
Dear Mummies, are you craving for a dessert before your confinement months start? Available only in Mount Alvernia, this Pandan Creme Brûlée will make everyone "awww….". With a layer of hardening caramelised sugar on top, the chef has turned this traditional French dessert into a taste of Singapore.
The ingredients used in the creamy green custard are pandan juice, egg yolk, cream and milk. Every scoop of the custard just melts in my mouth.
Back to Mount Alvernia again brings back a lot of happy memories for me. Both my babies took their first breath and first cry in this hospital. By recommending these four yummy foods found on Cafe 820's menu, I hope I have made food selection much easier for all Mummies and Daddies. Take care and enjoy your parenting moments.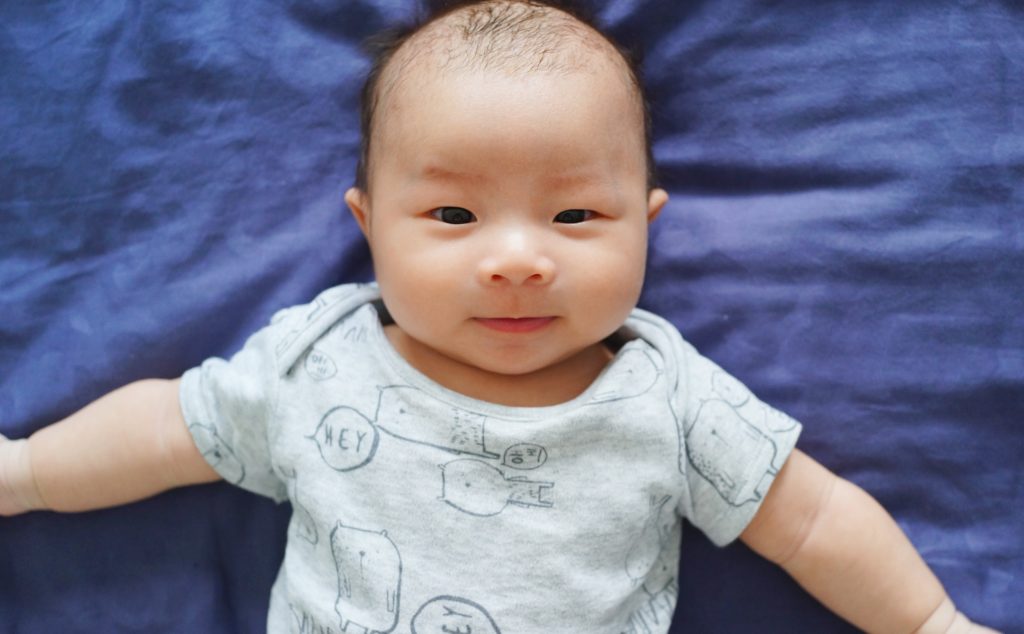 Address of my visit
Cafe 820
Mount Alvernia Hospital, 820 Thomson Rd
Singapore 574623
Website: https://mtalvernia.sg