Full of flowers, Zhong She Flower Market (中社花市) is a tourist attraction in Taichung, Taiwan. This attraction is an excellent travel spot for many flower lovers, macro and landscape photographers. The entrance fee for this botanical garden is NT $250. Amenities located inside Zhong She Flower Market includes ha barbeque grill restaurant, a florist shop and a DIY corner for family activities.
As there is a relationship between flowers and honey bees, a store named Bai Hua Mi (百花迷) is located inside this premise. It sells freshly spun honey which contained in glass bottles. Free honey sampling is also available upon request. You can ask for special packaging so that you can pack these glass bottles of honey in your luggage safely when taking a flight back home.
A lady demonstrated to us on how to identify real honey from a fructose honey. Here are two easy tips: First, when a tablespoon of real honey is mixed with a bottle of plain water, shaking the bottle of the mixture does not create foam, and bubbles will disappear in less than 10 seconds. Second, burning real honey on a wooden skewer stick will only make them melt.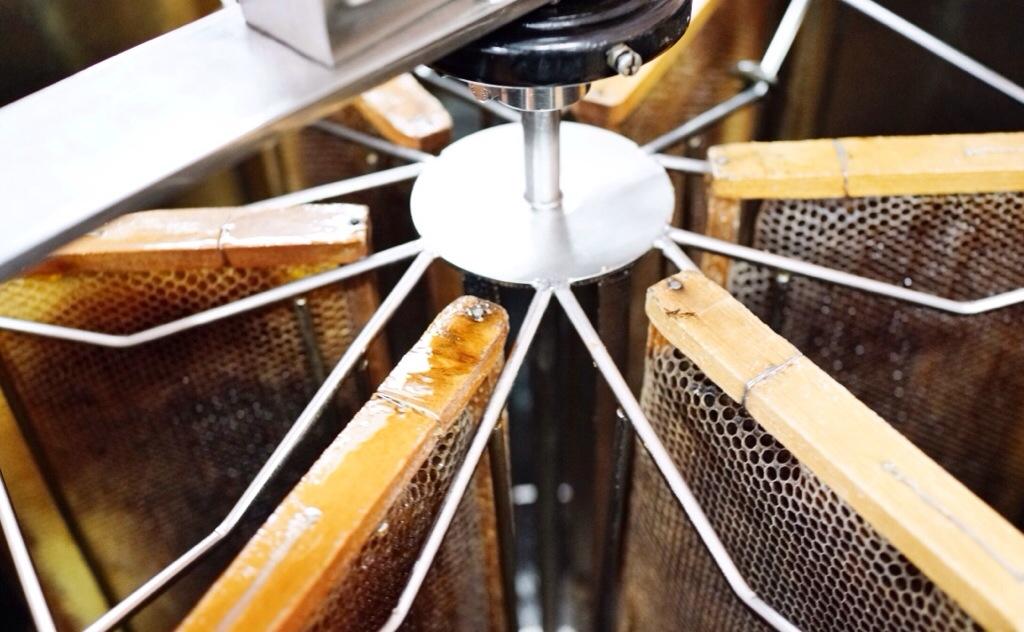 In Zhong She Flower Market, the landscape of flowers is such a lovely sight that many visitors can't resist themselves from taking photographs together with these flowers. During my visit, there were many photographers taking close up shots of these flowers and landscape photos of this tourist attraction. Small wooden signboards are also planted in the soil together with these flowers, which briefly introduce the species. From far, the tulips seem to be the main attraction in this garden because of their brighter colours, and it's cup-shaped petals.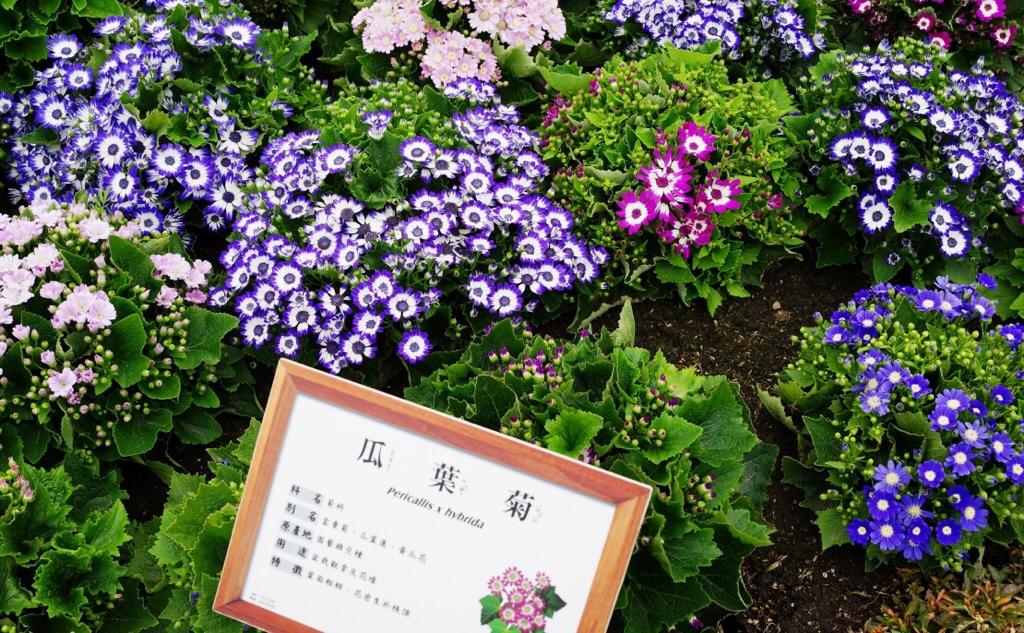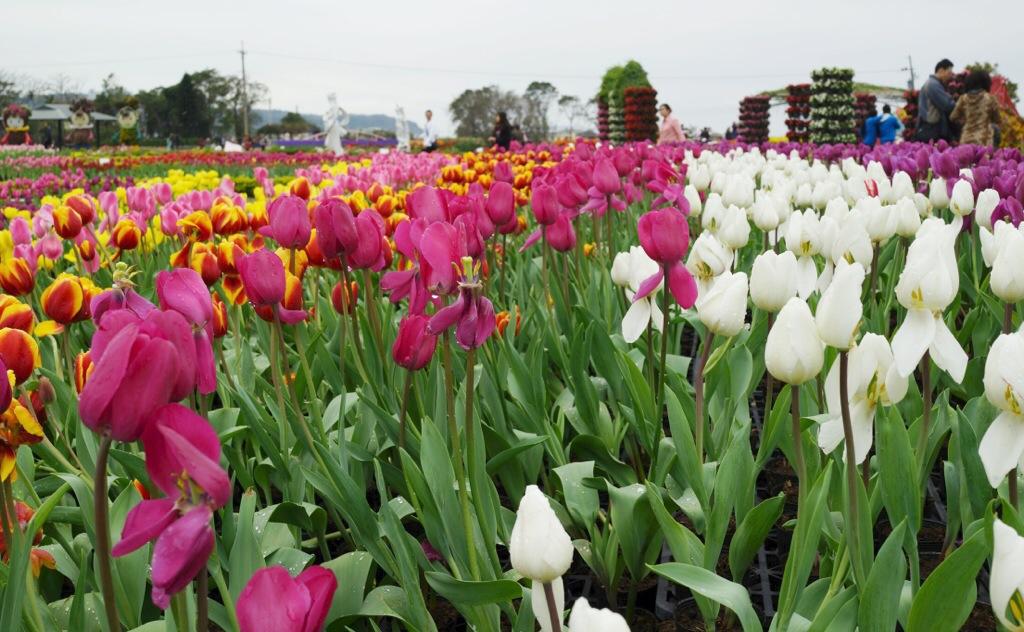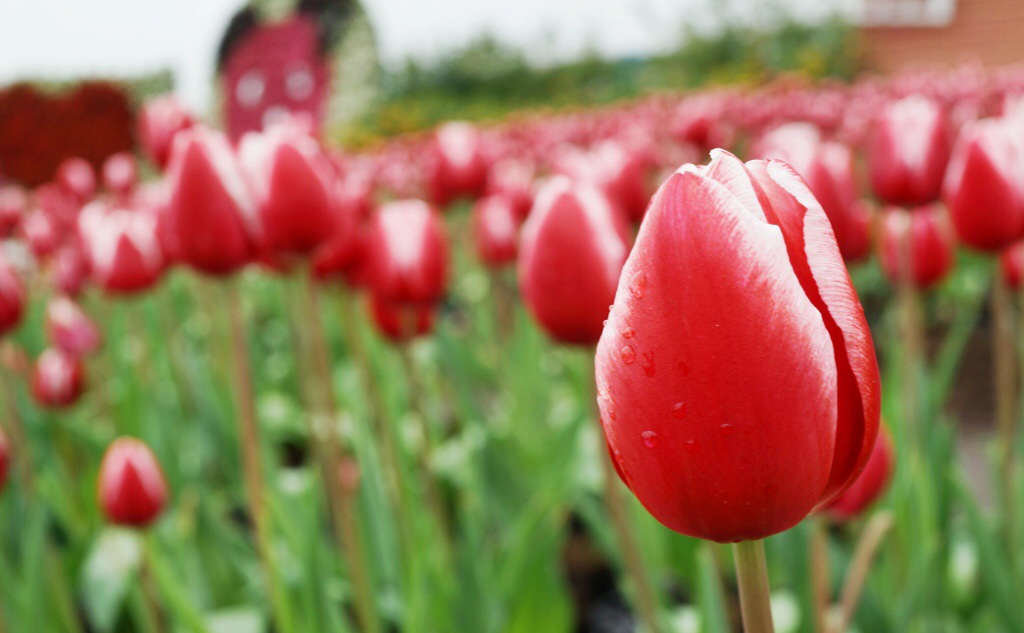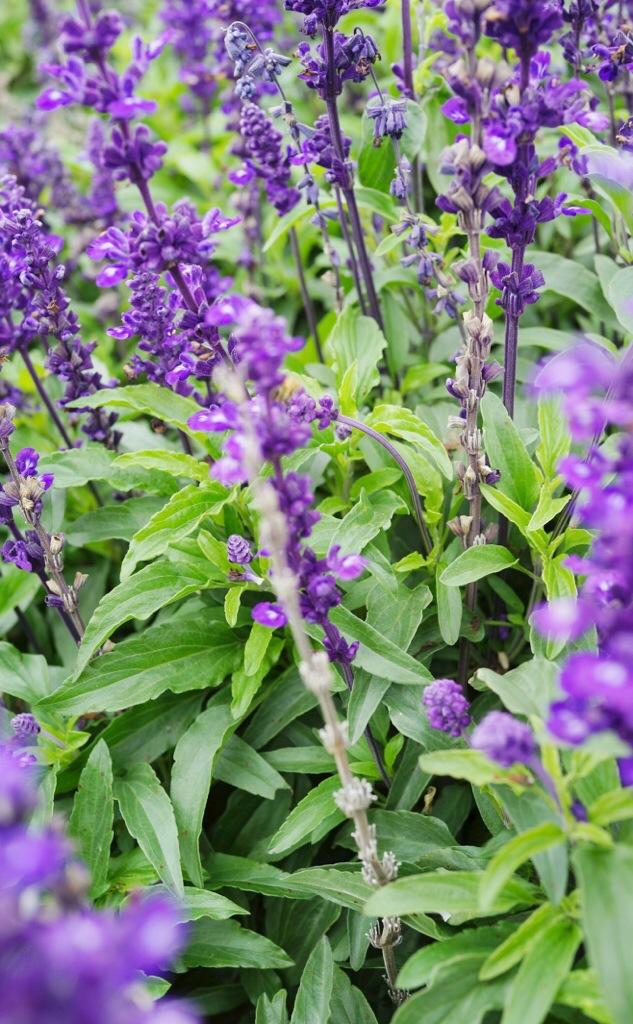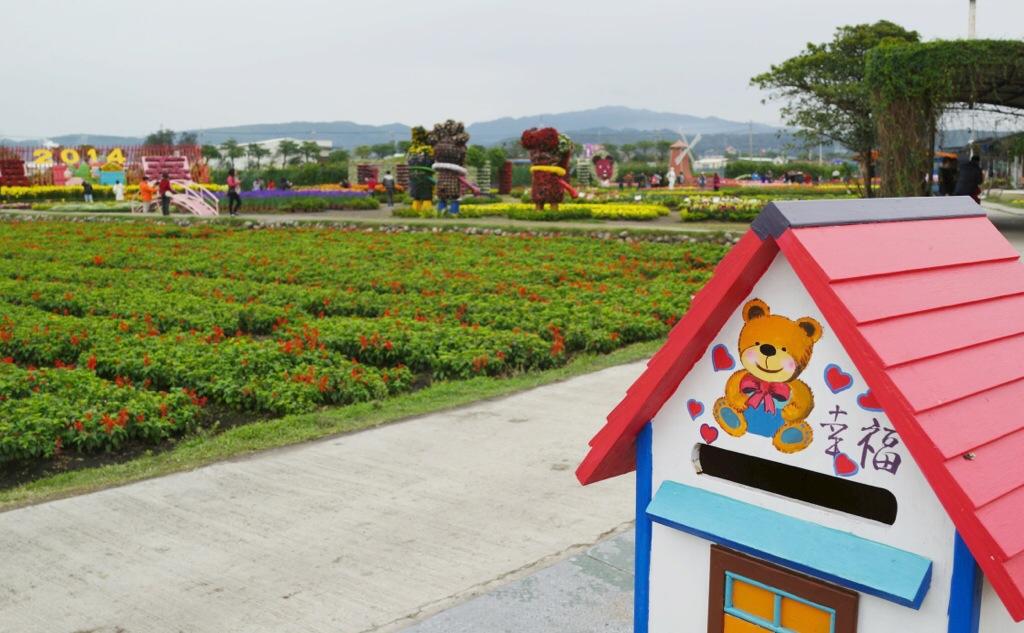 Zhong She Flower Market makes an ideal spot for wedding photography as the sea of flowers creates a beautiful and romantic background for loving couples to pose. To better explain myself, I got my little tot to become my model in the midst of the purple lavenders.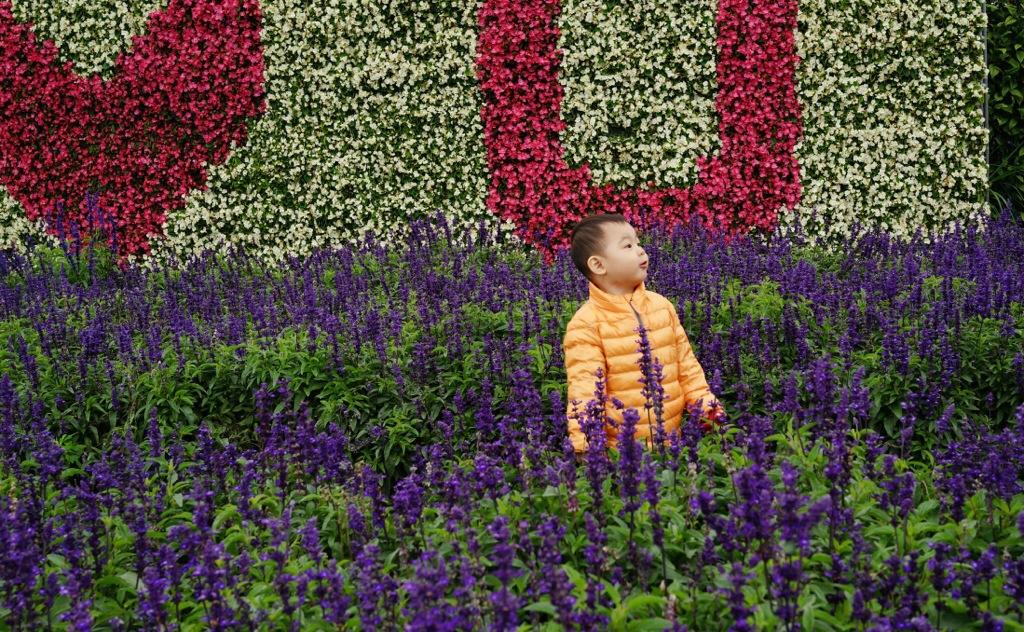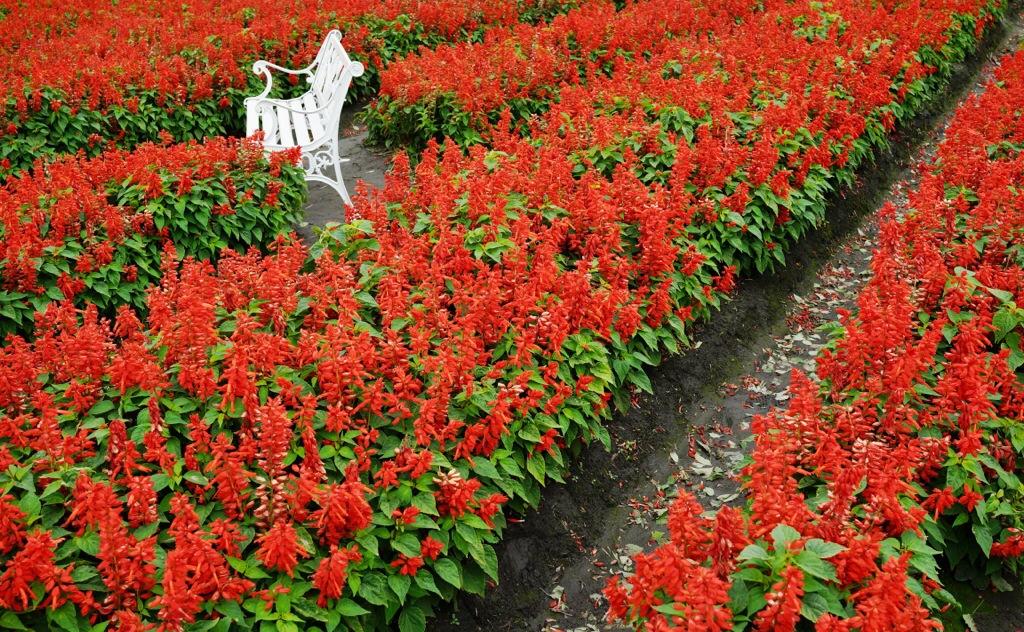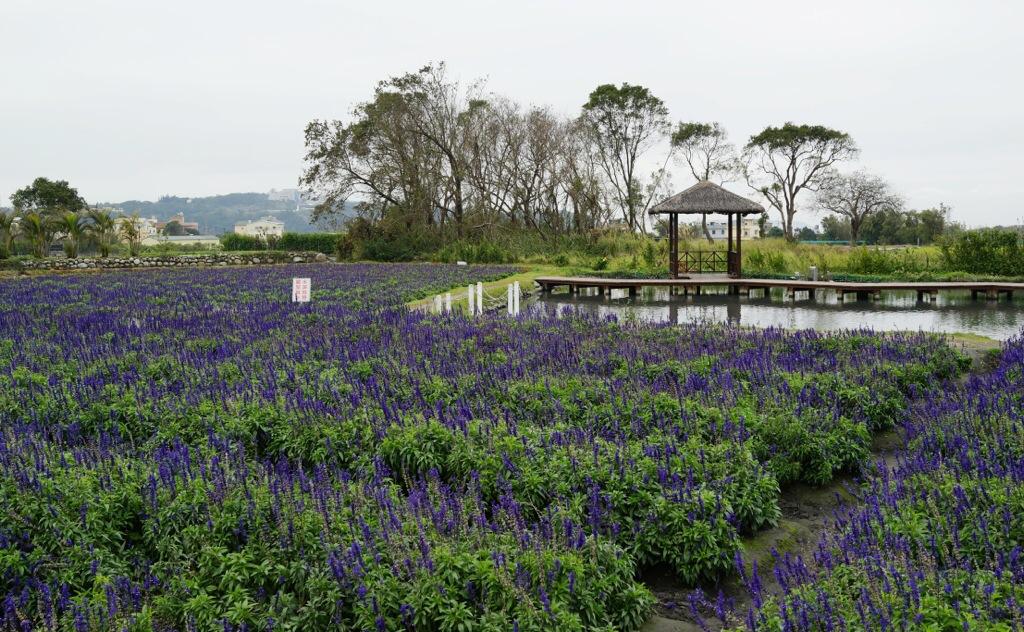 To appreciate the flowers in Zhong She Flower Market 中社花市, you will need to set aside 2 hours in your Taichung travel itinerary. Do check out their website link which I provide below for their latest events and weather forecast updates.
Before I sign off, allow me to introduce the Zhong She Flower Market's three lovely mascots to say goodbye to you.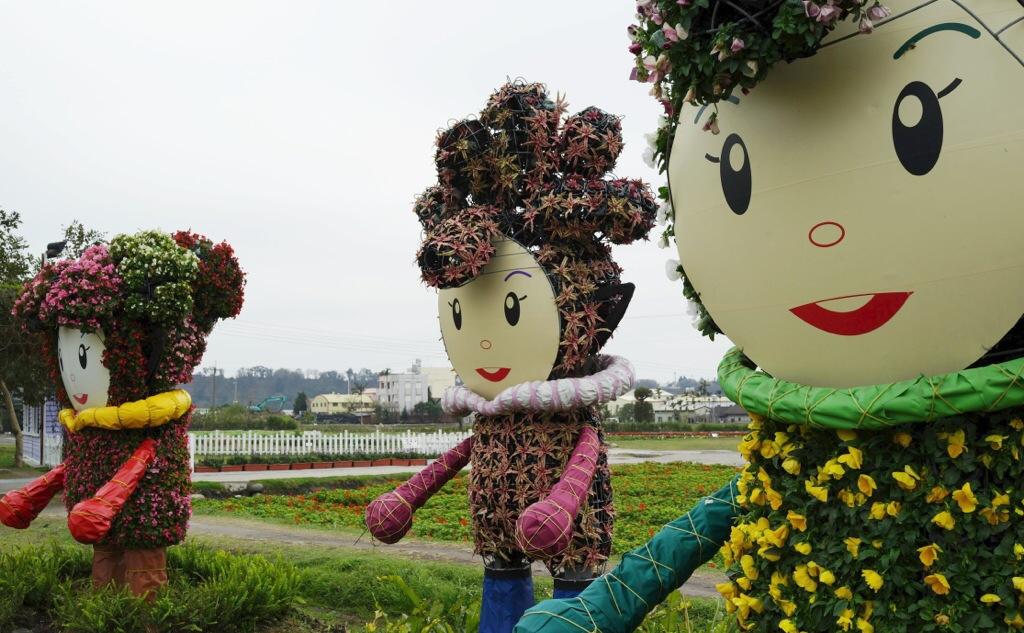 Address of my visit
Zhong She Flower Market 中社花市
No. 469-13, Sānfēng Rd, Houli District, Taichung City, Taiwan 421
Opening Hours
Monday to Friday: 9:00am – 6:00pm
Saturday and Sunday: 9:00am – 9:00am
Telephone:(886) 425576926
Web: http://www.flowerjs.com.tw