It was my wife's birthday and I have decided to give her a treat on Vietnamese cuisine for lunch before we head off to catch the latest blockbuster action film, "Exodus". After a morning shopping therapy at Orchard Road, we traveled down to Chinatown's 28 Smith Street to Yummy Viet for lunch.
I am excited to reach Yummy Viet in the early afternoon where the lunch hour crowd have yet to dine in. Sitting inside this restaurant with a good seating spot, I get to see many tourists sitting outdoor and enjoying our Singapore local food delicacies from the Chinatown Food Street. From an overview of what they are dining, seems like Roast Pork Rice and Fried Hokkien Prawn Mee are their favorites.
Getting myself warm up with Yummy Viet's food, the starters are what I start to browse in their menu. Crispy Fried Spring Rolls ($4.90 for 3 pieces), Fresh Summer Rolls ($3.20 for 2 pieces) and BBQ Sugar Cane Spring Rolls ($5.90 for 2 pieces) are sure in my starter watch list. Vietnamese baguettes are sandwiches that is done the Vietnamese way, which is commonly sandwiched with pickle vegetables, corianders and peanut sauce. Yummy Viet serves three baguettes in their menu, the Grilled Pork Baguette ($5.90), Shredded Chicken Baguette ($5.20) and Mix Ham Baguette ($5.20). Their Vietnamese noodles are priced between $7.50 to $9.50. Of course, Vietnamese coffee is a sure not to be miss in any Vietnamese restaurant.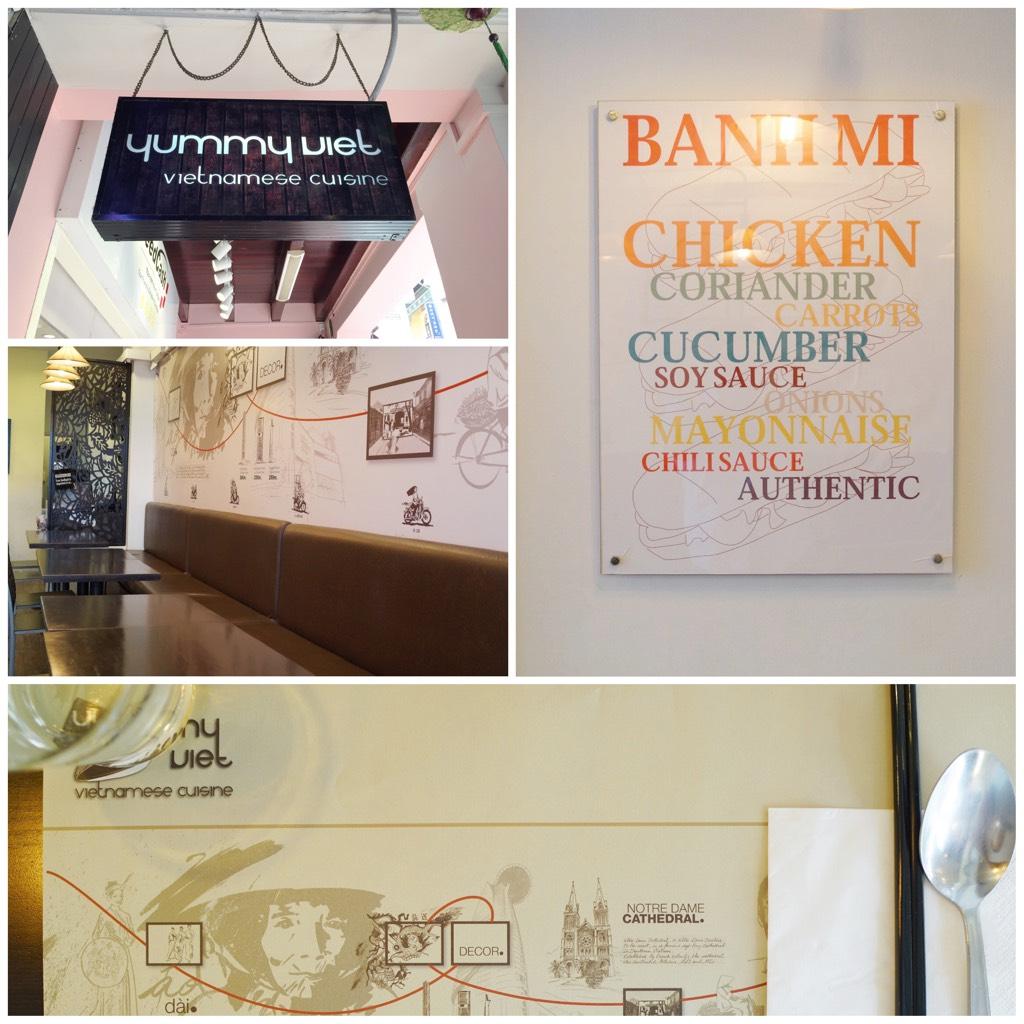 In a slim glass filled with crushed iced, the Cold Coffee with Condensed Milk ($4.90) was buttery smooth and not overly sweet, preserving the dark coffee taste of Vietnamese coffee.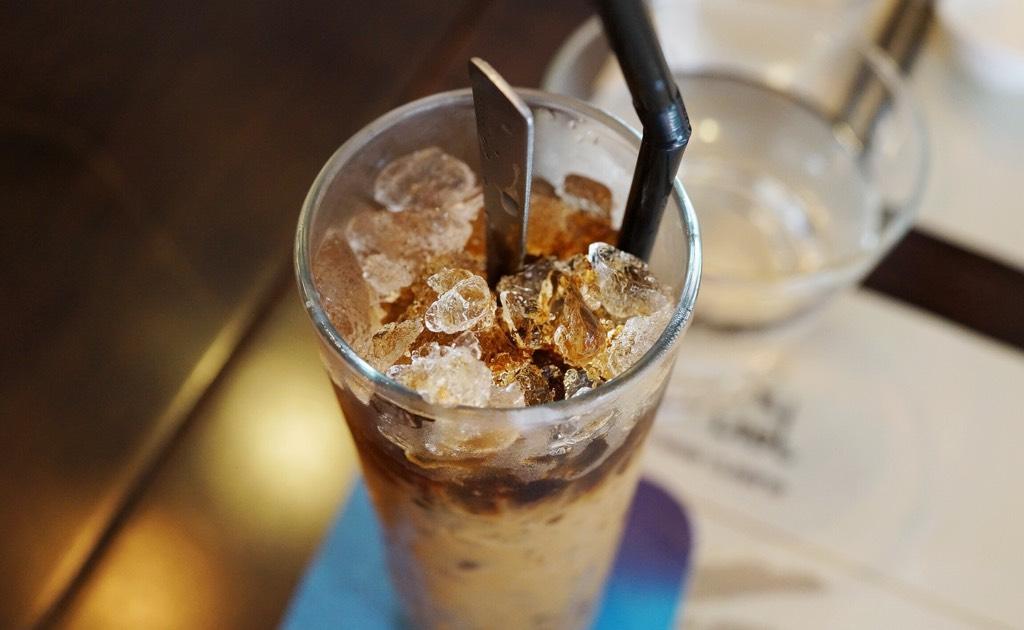 With a pair of chopsticks, I picked up my first slice of Crispy Fried Spring Roll ($4.90 for 3 pieces) and ate it first without dipping into the sweet and sour. The crispiness was nicely done and from every chew of it, there are more of minced pork than taro and prawns. The sweet and sour sauce gives an additional taste enhancement on my tastebuds.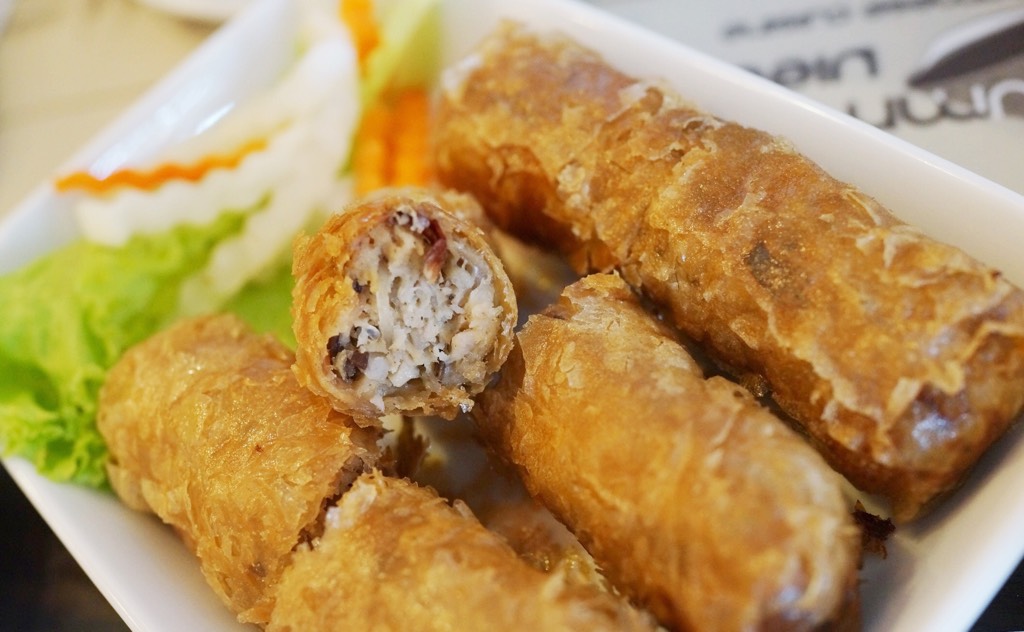 Just like the fried spring rolls, my bowl of BBQ Pork Noodle Dry ($7.90) also comes with a small bowl of sweet and sour sauce. With the rice noodles topped with fried spring roll, fresh bean sprouts, lettuce, coriander, basil leafs and peanuts, pouring the sauce into all the ingredients and mixed them well makes it a simple Vietnamese street food delicacy.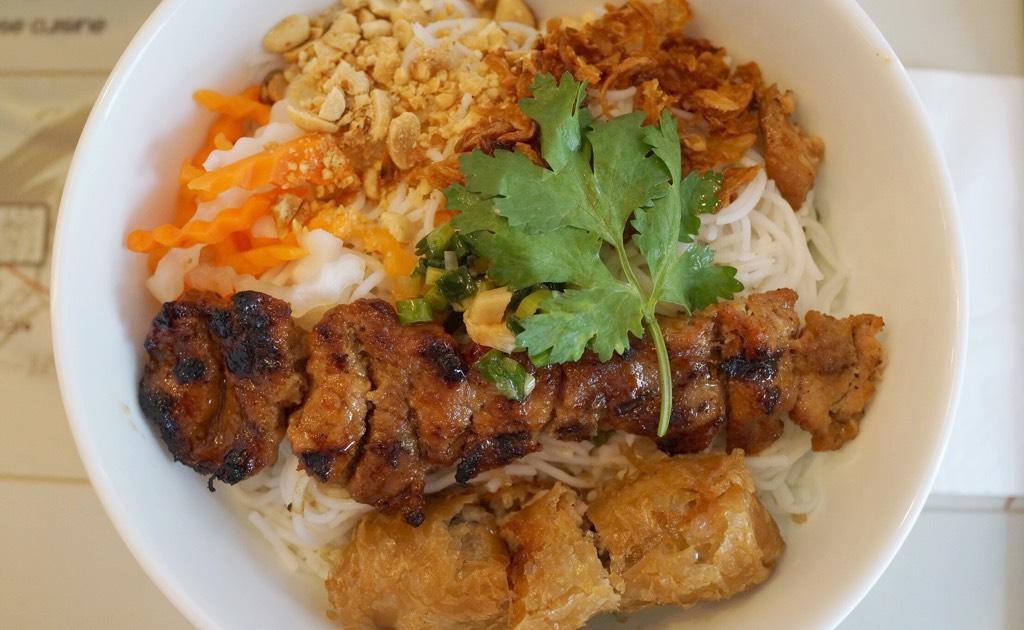 The taste of Vietnamese chicken broth in The Chicken Rice Noodles ($7.50) was rich with a pepperish aftertaste. Yummy Viet restaurant prepared this bowl of noodle soup by stir frying the chicken with mushrooms and followed by serving it with the chicken broth. Add in a little dice chilis for the extra spiciness.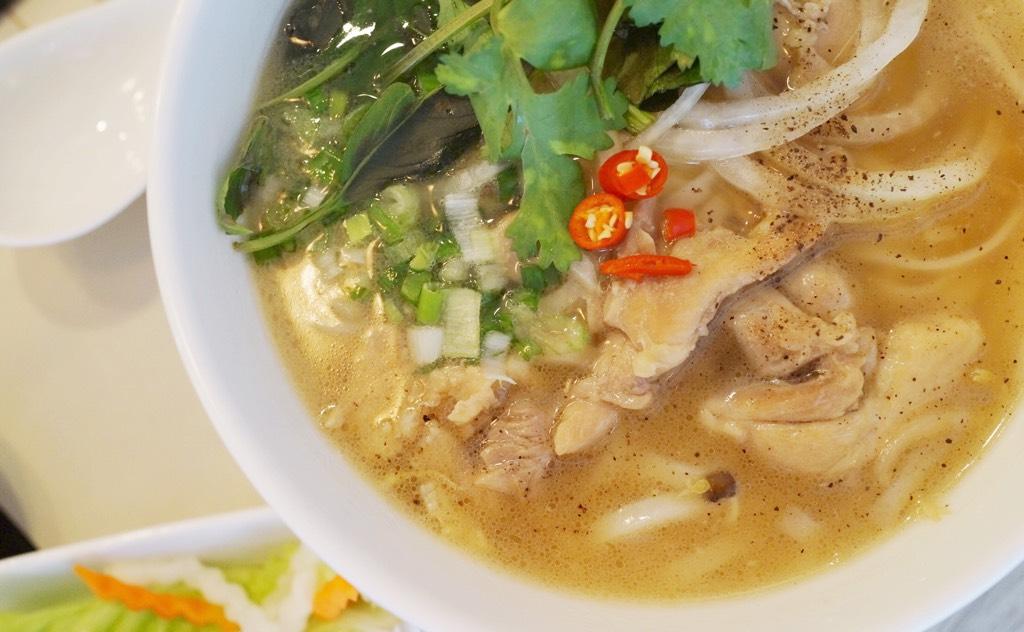 Just about ten minutes walk away from Chinatown MRT Station, Yummy Viet at Chinatown's 28 Smith Street serves tasty Vietnamese cuisine at a reasonable price. The ingredients are fresh and their food are genuinely good, despite the serving time is quite long. A nice Vietnamese cuisine dining place that is worth checking it out if you are in Chinatown.
Address of my visit
Yummy Viet
28th Smith Street
Chinatown
Singapore 058942
Opening Hours
Monday to Sunday: 11:00am to 11:00pm
Telephone: (65) 6222 5191
Website: http://www.yummyviet.com.sg