For this Chinese new year, I must try as many Yu Sheng as possible because normally, this dish will stop selling after the 7th day of the Chinese lunar new year. My mum used to tell me that Yu Sheng is eaten on the 7th day of the lunar new year because this special day refers to the birth of all humans. Therefore it is everybody's birthday!
Today, I head down to Block 828 Tampines Street 81, where there is a seafood restaurant called Hao Xiang, located in the coffee shop, and this is my first time trying their Yu Sheng. A small size of Yu Sheng cost $13.80, which serves 3-4 person. I decided to order the medium size portion, which will cost me $23.80 and serves up to 6 person. I am planning to eat 2 servings of my vegetables for my dinner.
The Yu Sheng from Hao Xiang is "prepared immediately when there is an order placed". So, I have a chance to watch how the waitress prepare my Chinese salad. From the look of my medium size order, it seems to me that my order could only served up to 4 person. All the ingredients are commonly used in most restaurants and the waitress gave me an extra pack of crackers. ;)
Thinly sliced salmon on top of the Yu Sheng. There are a total of 8 pieces of salmon, lucky number for the Chinese.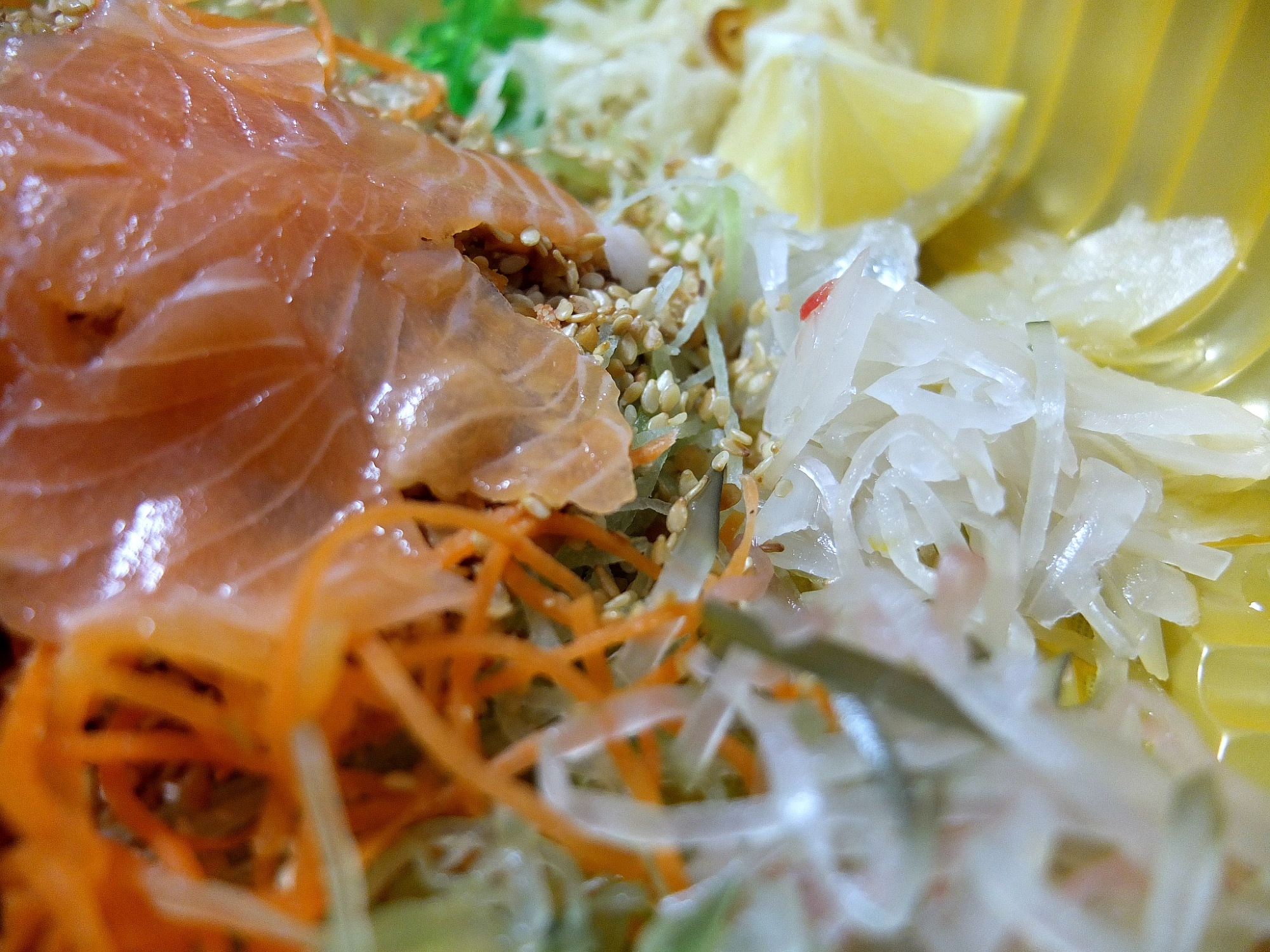 Topped the Yu Sheng with 2 packs of crackers!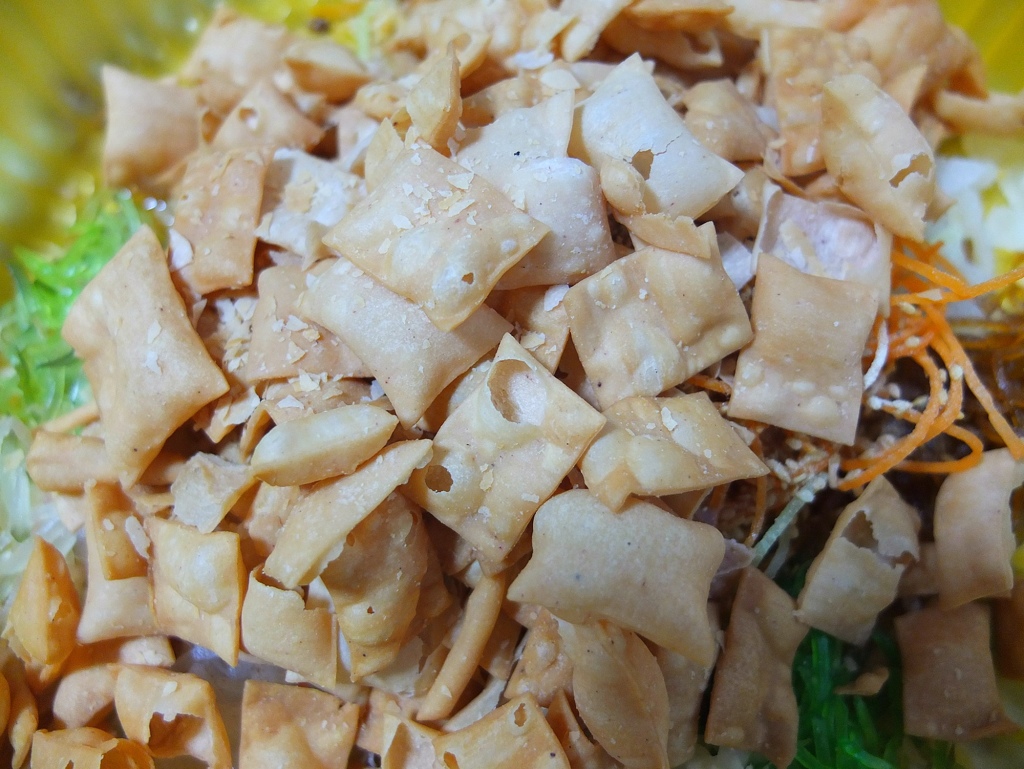 After mixing and tossing my Yu Sheng, this is the end product.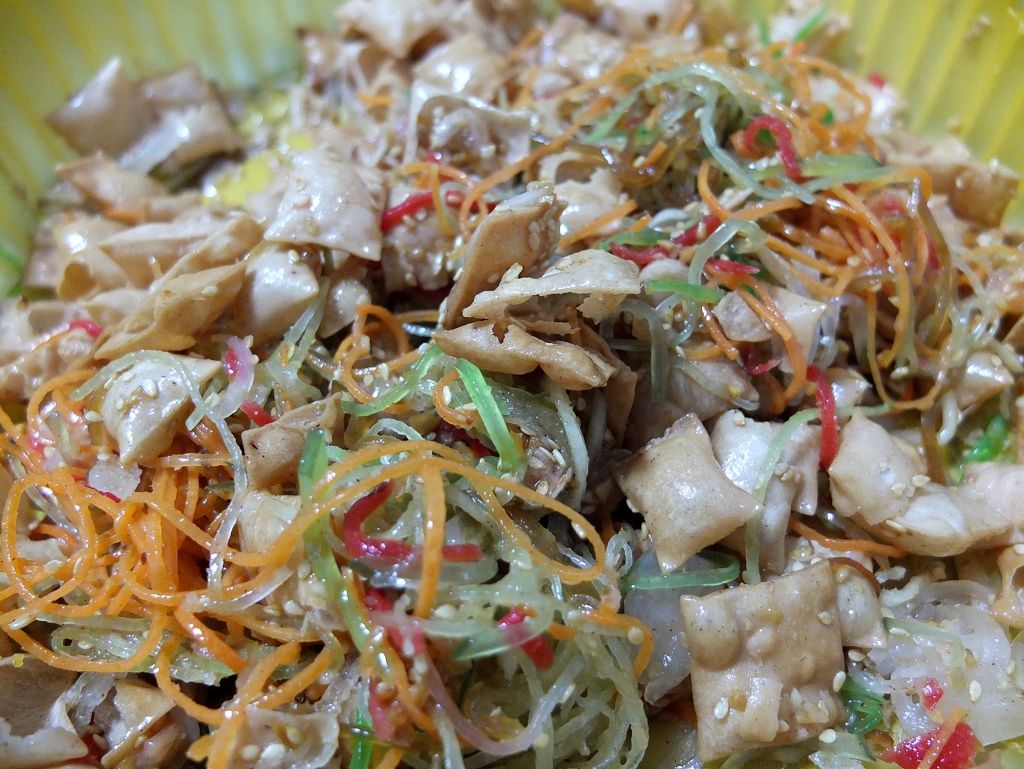 My personal view of their Yu Sheng? The thin slices of salmon fish are fresh but the carrots and green radish are dry, not the crunchy way I liked it. The cheapest price is $13.80, which makes it reasonable for a normal quality standard Yu Sheng. I would prefer the portion for the $23.80 Yu Sheng can be more.