Cute, fun loving and playful. That's the impression of what LINE FRIENDS Cafe & Store gave me during my visit in November 2016. Located in Kyushu's Fukuoka, this official LINE merchandise store and cafe open its doors to public on 19 March 2016. With up to three storeys high, you can get to purchase various official LINE merchandises such as home appliances, stationaries and phone accessories. You can also relax and chill in the LINE cafe for a cup of coffee and a slice of cake.
At the entrance of the Fukuoka's LINE store, you will get to see the iconic cute bear, Brown. Stepping into the store, there is a photo booth corner where another gigantic Brown was found sitting inside the store. As Brown is big and tall enough, anyone can have a perfect selfie photograph with it. Level 1 of the store is a shopping paradise for all LINE fans. At this floor, you will get to see many interesting and cute LINE merchandises which tempt you to put all of them into your shopping basket. They are all too irresistible!
The second floor is where the LINE cafe is located. The LINE merchandise on this floor is different from level 1. Here, you will get to see more food and kitchen related merchandises such as cakes, mugs, water bottles and lunch boxes. If you felt lonely in this cafe, don't worry. You can enjoy your coffee with Brown, which will be sitting face-to-face with you. What's on the menu? Well, the food served in this cafe are generally desserts, cakes and macaroons.
On the last floor, you can chill, relax and take more photographs with the LINE characters like Cony and James.
Let me name the LINE FRIENDS Cafe & Store a happy place for everybody. Those beautiful official LINE merchandises and the colourful interior concept of this Fukuoka store are what LINE Fans are looking for. The LINE store which I visited in Korea's Everland has lesser merchandise compared to the Fukuoka's store. Despite the food is not the main focus in this store, my cup of latte still taste decent enough for myself to enjoy this cold autumn is Fukuoka.
Address of my visit
LINE FRIENDS Cafe & store 福岡
中央区天神 2-4-18
Fukuoka-shi, Fukuoka, Japan
Website: https://www.facebook.com/lfs.fukuoka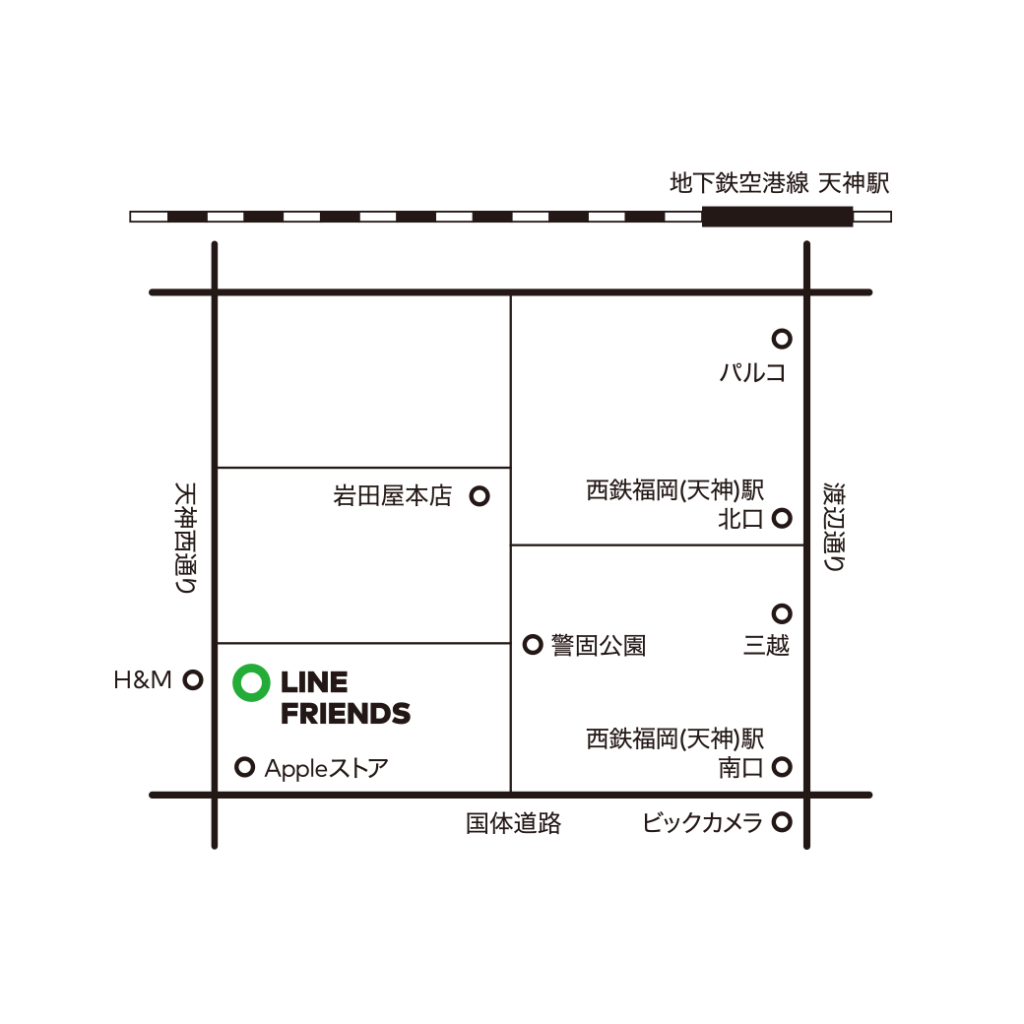 [et_bloom_inline optin_id=optin_12]