I could hardly recall when was the last time I had dived into a pool of balls, but definitely I had a memorable experience diving into over 20,000 white coloured balls on Friday's evening. In [email protected] this Christmas, they are hosting an indoor adult gigantic ball pit at level 1. Naming this event "Into The White Sea", every adult can have fun and play like a child.
Before starting my diving experience with the other four Singapore bloggers, what really warms my heart was the acapella singing which started at 7pm in [email protected] They sang numerous popular Christmas songs such as "Santa Claus Is Coming To Town" and the Disney's popular track "Under The Sea". No musical instruments, just pure vocals. Lovely!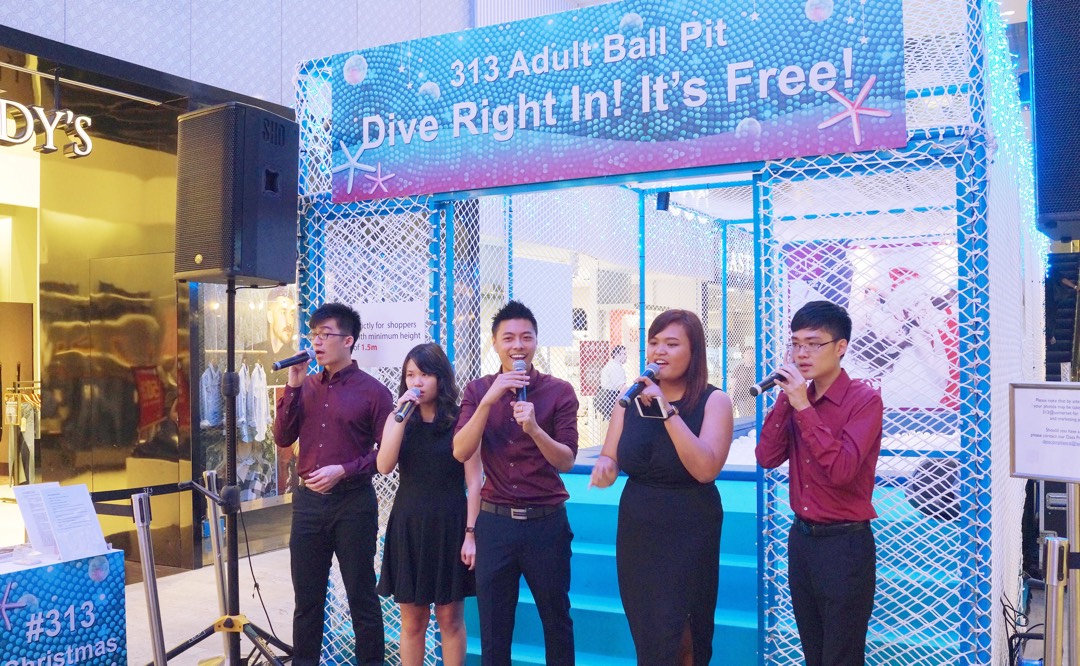 Due to hygiene reasons, there is a "no socks, no entry" guideline. Despite the organizer do provide socks before diving into the ball pit, I would highly recommend you to buy your own socks. Upon entering the ball pit, I felt shy because many shoppers were looking at me through the safety netting. Dumping this shyness aside, I decided to have fun like a child and enjoy this moment together with the bloggers. My best fun moment in this giant ball pit? Jumping into the "White Sea". What an awesome evening!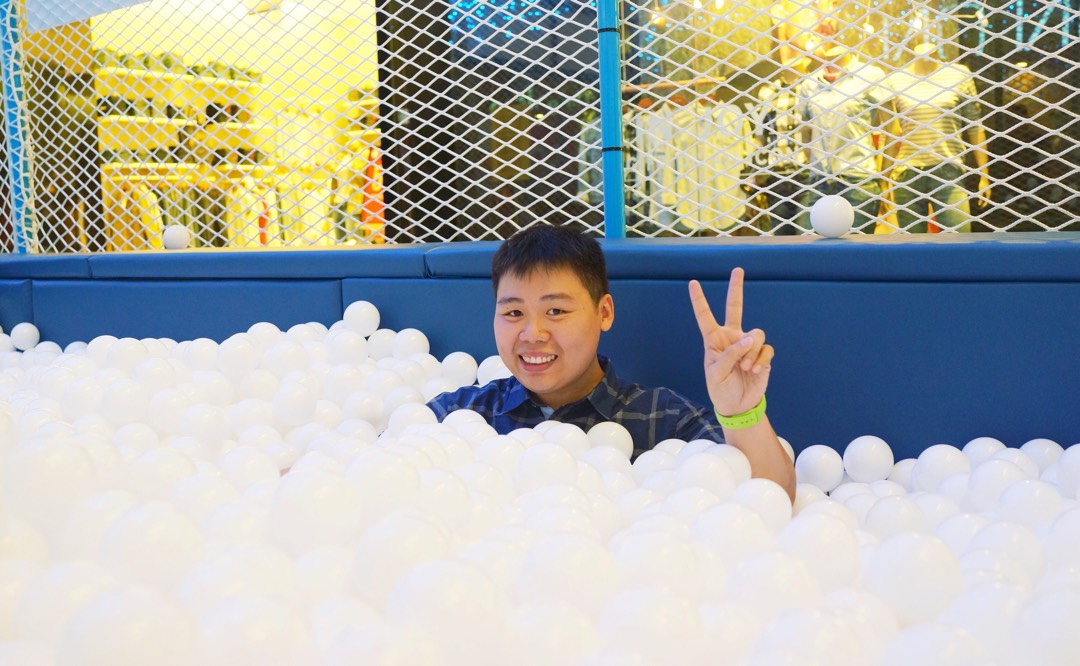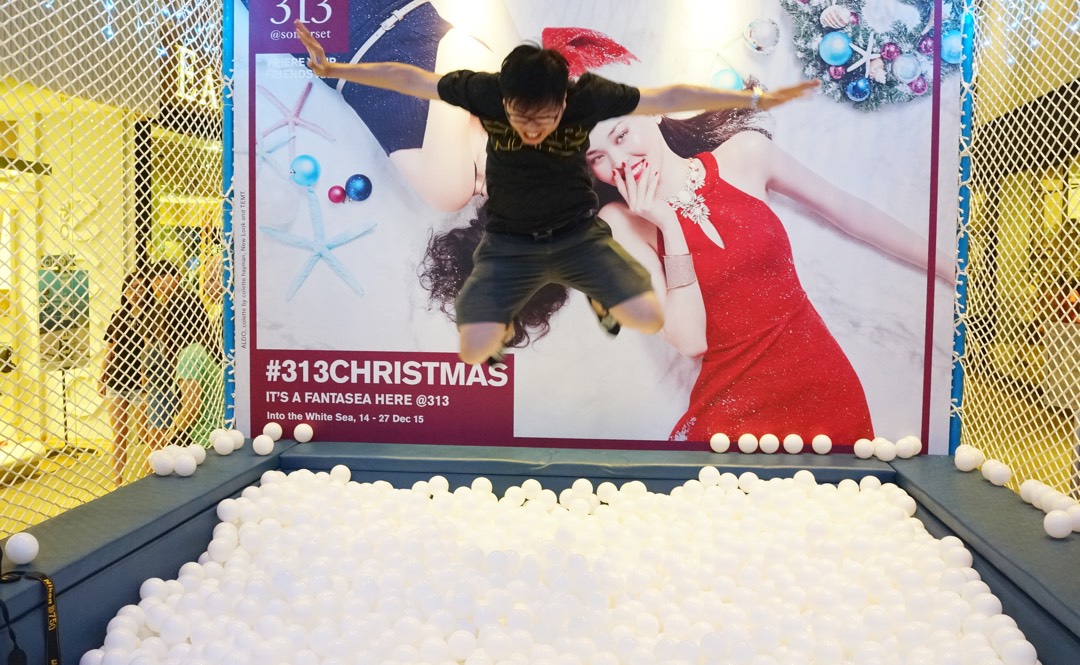 Do you want to have fun and take memorable White Christmas photographs with your friends like what I did? Here are the details. The [email protected]'s "Into The White Sea" adult ball pit will only be available from 14 December to 27 December 2015. Simply spent $20 in a single receipt in any 313's shops and present this ticket to the staffs at the ball pit. There is a minimum height requirement of 1.5m due to safety reason.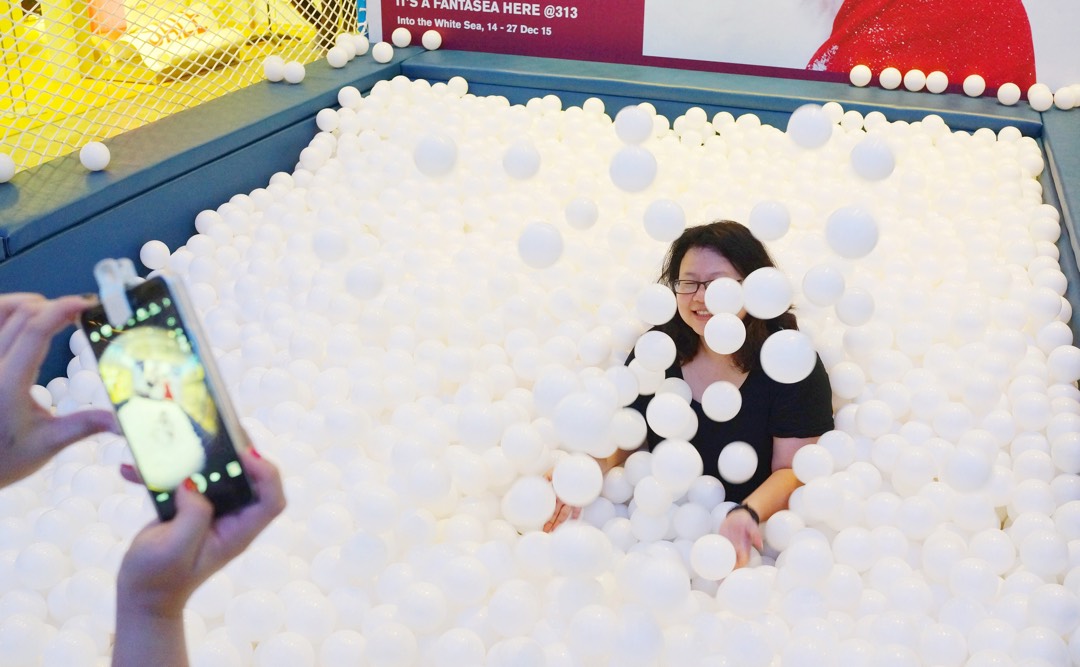 So, have fun, take care of your belongings and remember to put on your socks. Merry Christmas!
Address of my visit
[email protected]
313 Orchard Rd
Singapore 238895
Website: http://www.313somerset.com.sg