Many people told me that "you have an excellent privilege to attend a Korean wedding." Indeed yes.
I touched down South Korea early, at 8:50am and the wedding solemnization will start at 12.00pm in Toona wedding convention hall. I enjoyed my cup of hot latte in the empty Starbucks cafe while waiting for the time to pass by in the winter season. From Singapore, I brought along the Swarovski crystals as wedding gift, an expensive gift which I kept in my bagpack at all times. ;)
For the Koreans, they have 2 main halls: the solemnization and buffet hall. The solemnization will takes about 30 minutes per couple with bands playing music and their family members wearing traditional Korean clothings. As Toona is a popular wedding convention hall, every couples need to follow strictly to the 30 minutes allocated to them due to high wedding booking rate. No time extension.
No ten people sitting in a round table and multiple 'yum seng' sessions? The Koreans have wedding buffet lunch instead. If there are 5 weddings for that day, you would expect 5 x (family members + friends) number of people in the buffet hall. No worries about the seatings and food because there are more than enough for everyone. By the way, the groom and bride will be busy taking photographs the whole day, so they will not have time to entertain their family and friends.
My Korean friend taking wedding photographs with his wife before the solemnization starts.

So, how do we give ang pow? Actually, there are a stack of white envelopes on the table where you take your "attendance". Put your money inside and write your name and wishes. That's it!
This is the biggest buffet hall which I ever had in my life! I guess The Line is not that huge after all.

Raw beef. It seems to be coated with sugar and the texture is like dried coconut strips.

People keeps coming in non-stop. Luckily, there are more than enough food to feed everyone.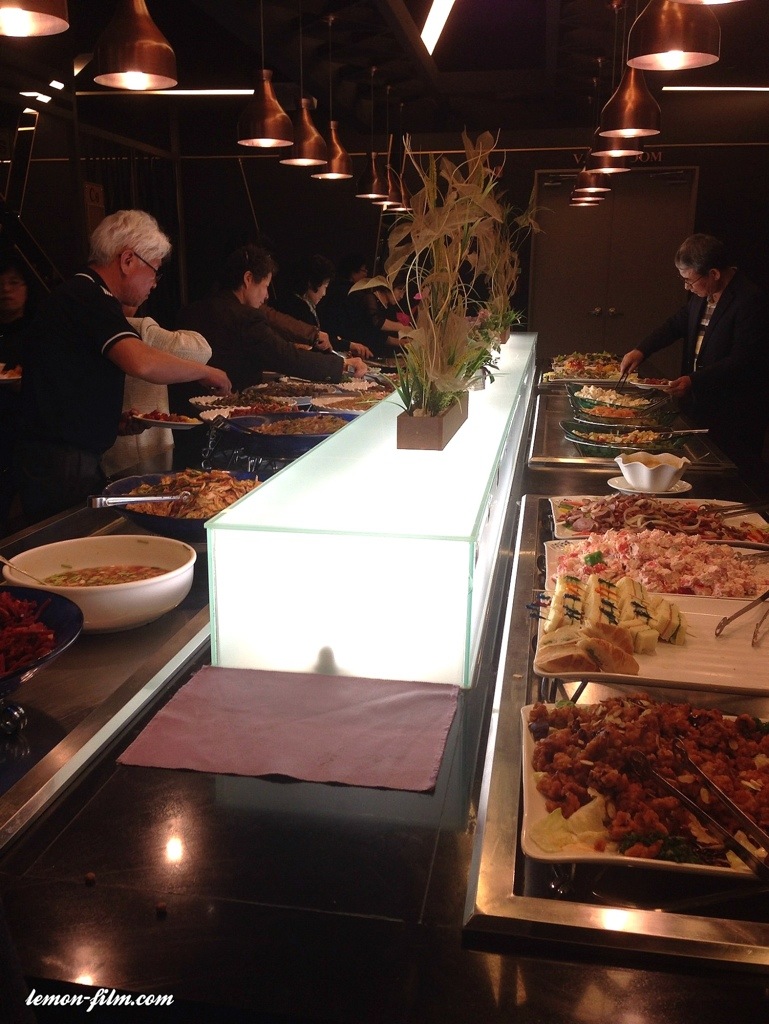 The usual side dish: Water Radish Kim Chi.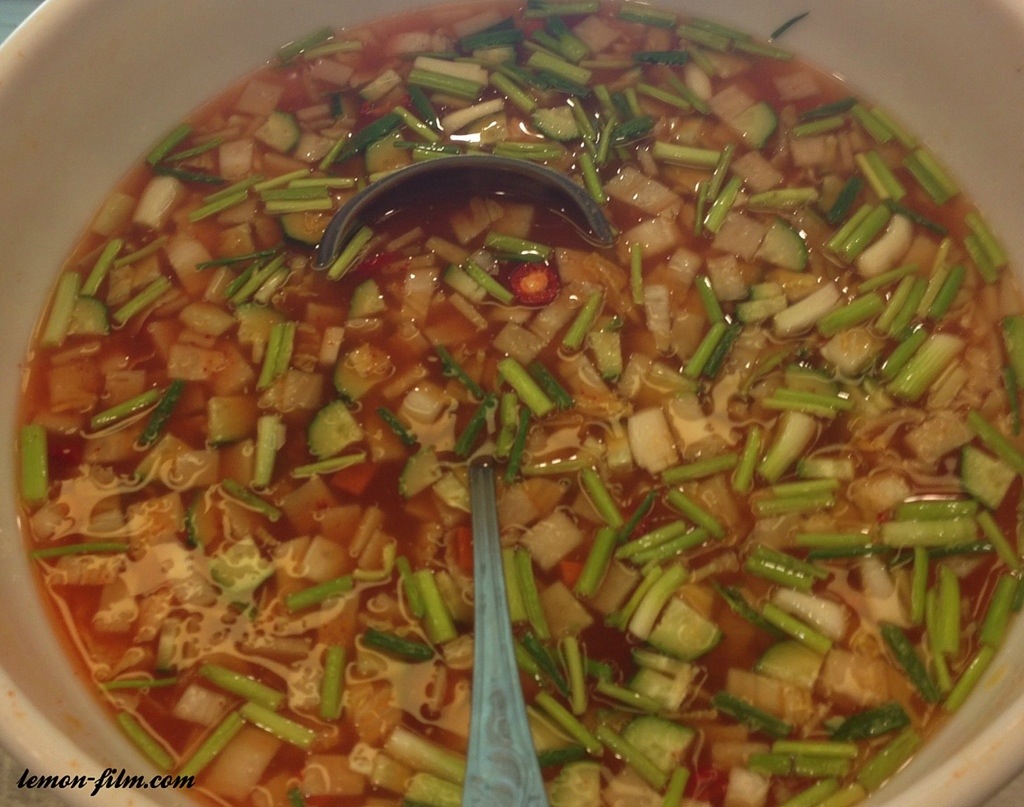 My last dish for the buffet: Zha Jiang Mian with some pastries.

The Koreans' wedding is quite close to the Chinese wedding, except that there is no binge drinking for the groom. Even though the wedding seems to influence by Christianity, the Korean culture still remains, such as bowing and kneeling down to their parents for thanking them.
The buffet food was excellent. Great spread of dishes: 70% are Korean dishes while 30% are international dishes.
So how much is the ang pow rate if you were to attend the Korean wedding? I would say $50 to $80 USD will be good.