On a Thursday evening, I was invited for a birthday treat by a good buddy of mine to this restaurant located in Bedok Reservoir. With the signboard that says "WAWAWA" and resembles the waves of water, this open concept restaurant has great ambience, comfortable sittings and fresh air for every diners. This is a environmentally friendly restaurant and a totally unique dining experience for myself in Singapore.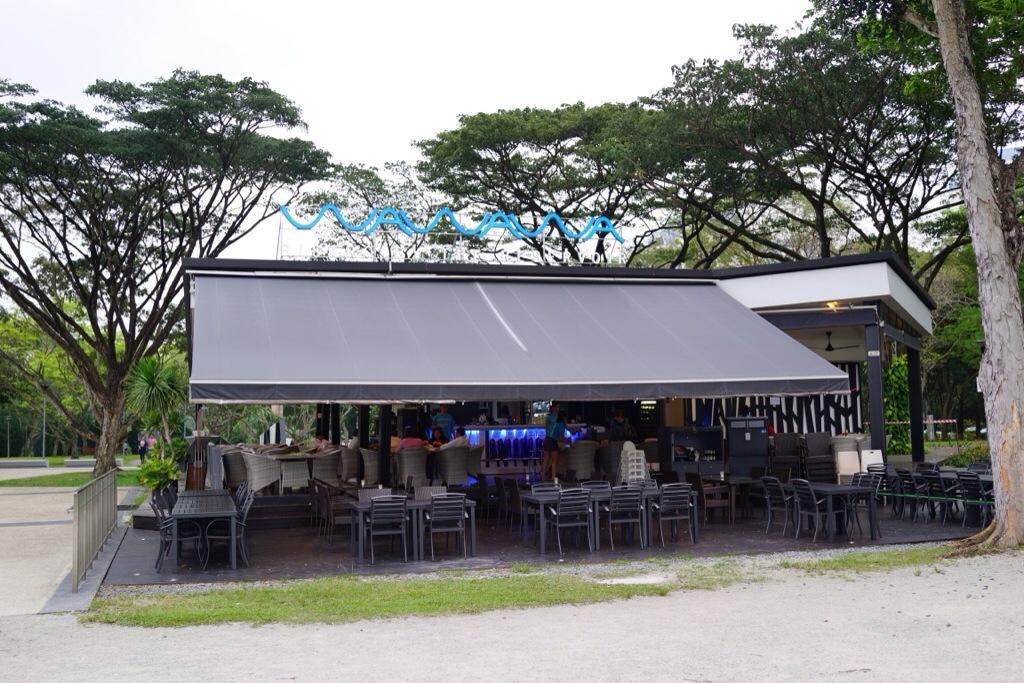 There are about 30 food selections to choose from; from noodles based meals like Laksa and pasta to pizzas and burgers. There are also about 10 different desserts to choose from such as waffles, chocolate brownies and ice cream. The WAWAWA's drink menu is fantastic, ranging from alcoholic drinks like draught and wine to alcohol-free beverages like mocktails and carbonated drinks. Therefore, the total selections of beverage is numbered to more than 70 drinks. Spoilt for choices!
To keep it simple, I have decided to order the restaurant's best selling main dish, the Cajun Chicken, which is priced at $14.80. This main dish consist of a piece of juicy chicken thigh marinated with Cajun spices and topped with thick mushroom sauce. Also on my plate, there are mashed potatoes with small chunks of potatoes in it and some slices of seasoned capsicums and fresh salad.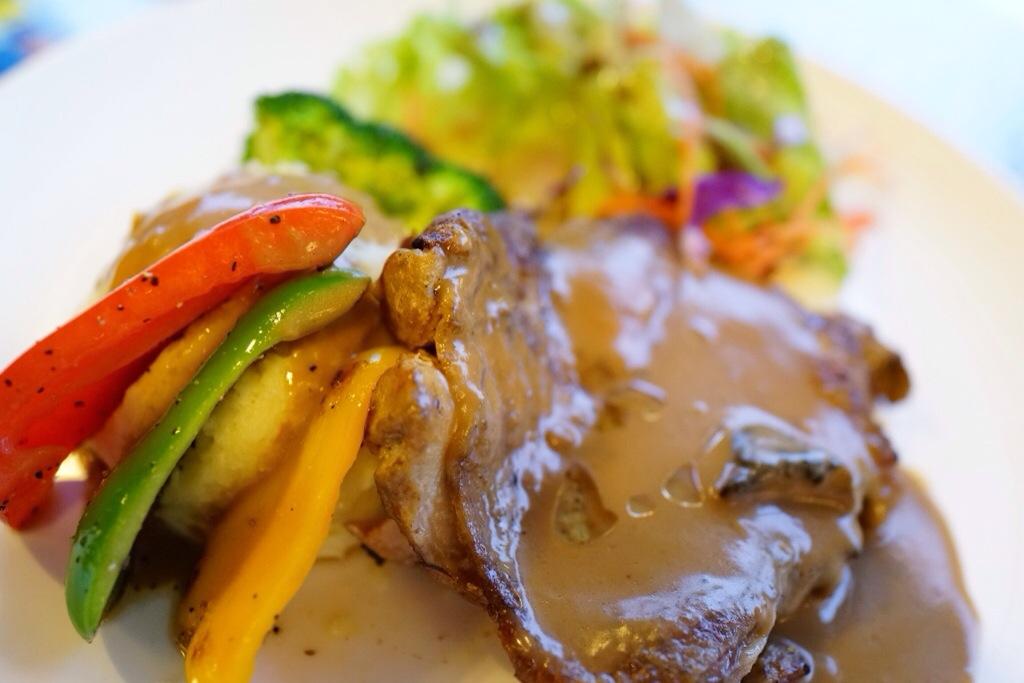 The chicken thigh was really tender and eaten together with the mushroom sauce, the chicken thigh's taste was like black pepper, yet not spicy and pepperish. It was just the fragrance of the Cajun spices. The mashed potato on the side of my plate had a buttery taste. There was also small chunks of potatoes present in this mashed potatoes , giving it a better mouthfeel. Those seasoned capsicums were not my favorites as they tasted quite raw.
Here comes my drink, which my friend recommended. It is a non-alcoholic mocktail called Gunner. This is a sparkling and refreshing drink which has a ginger sweet taste, probably from the syrup added. Drinking an iced-cold drink in a breezy evening is perfect. The price of this cocktail is $11.00. Although the price is on the high side, it is quite an experience enjoying this drink.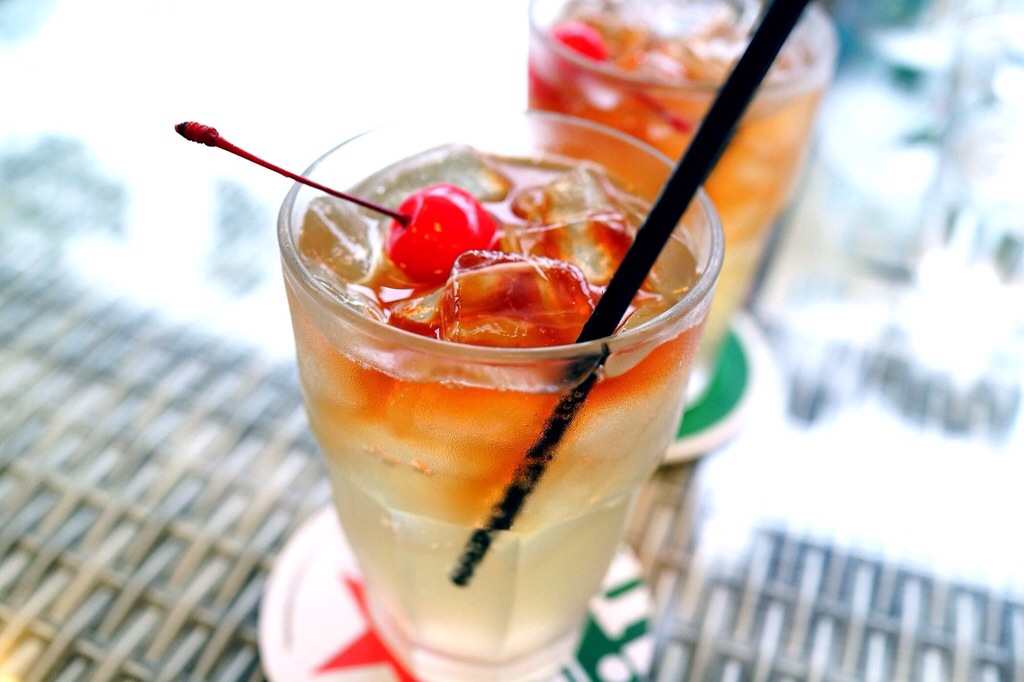 For vegetarian and healthy diners, the WAWAWA restaurant serves vegetarian meals too. My friend's favorite, the wild mushroom pizza, is a 12-inch size thin crust pizza coated with tomato sauce, topped with fresh wild mushrooms and spread with plenty of cheese. I loved this pizza because the thin crust doesn't crack like biscuit, instead each rectangular slice of pizza was chewy and cheesy. The price of this large pizza was $15.80, which I feel it serves well for 2 person. There are other pizzas on the menu as well which we did not order. The only spicy pizza on the food menu was Tom Yam seafood pizza ($15.80) and 2 recommended pizza, the smoked salmon pizza ($15.80) and German BBQ pork ribs pizza ($15.80). All their pizzas are served in 12-inch size.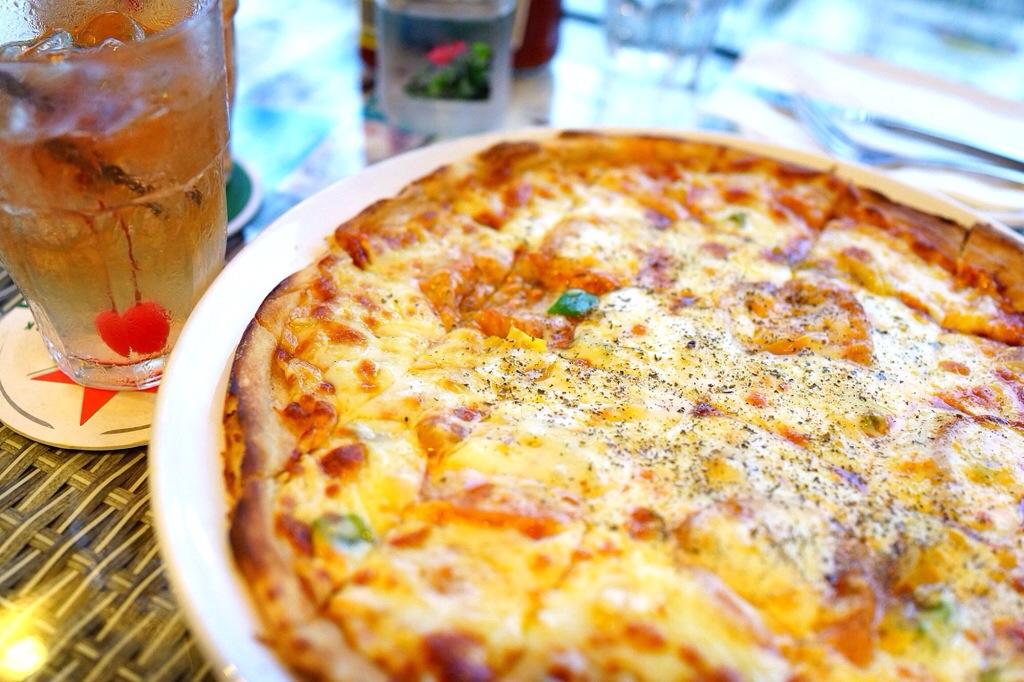 Address of my visit
WAWAWA Bistro By The Reservoir
901, Bedok Reservoir Road,
Singapore 479266
Opening Hours
Monday to Thursday & Public Holidays: 5:00pm to 12:00am
Friday & Public Holiday's Eve: 5:00pm to 1:00am
Saturday: 11:00am to 1:00am
Sunday: 11:00am to 12:00am
Telphone: (65) 6285 8038
Email: [email protected]
Website: http://www.wawawa.com.sg