Woke up early in the morning at 7:00am, I set off to Tai O Fishing Town which is located at the western side of Lantau Island in Hong Kong. In my travel itinerary, travelling to Tai O is rather easy. Take the MTR to Tung Chang Station, followed by taking a cable car ride to Ngong Ping and finally take a bus number 21 to Tai O terminus. Else, you can take the MTR to Tung Chang Station and buy a One Day Pass for HK$245 ($43 SGD) per person where by you can have priority queue from the crowd and a tour bus to bring you to Tai O Fishing Town or Fishing Village.
No doubt Hong Kong has all the high fashion streets, beautiful skyscrapers and tasty good local and international cuisine; I want to feel the other side of Hong Kong, which is a rural village with a slow pace of living.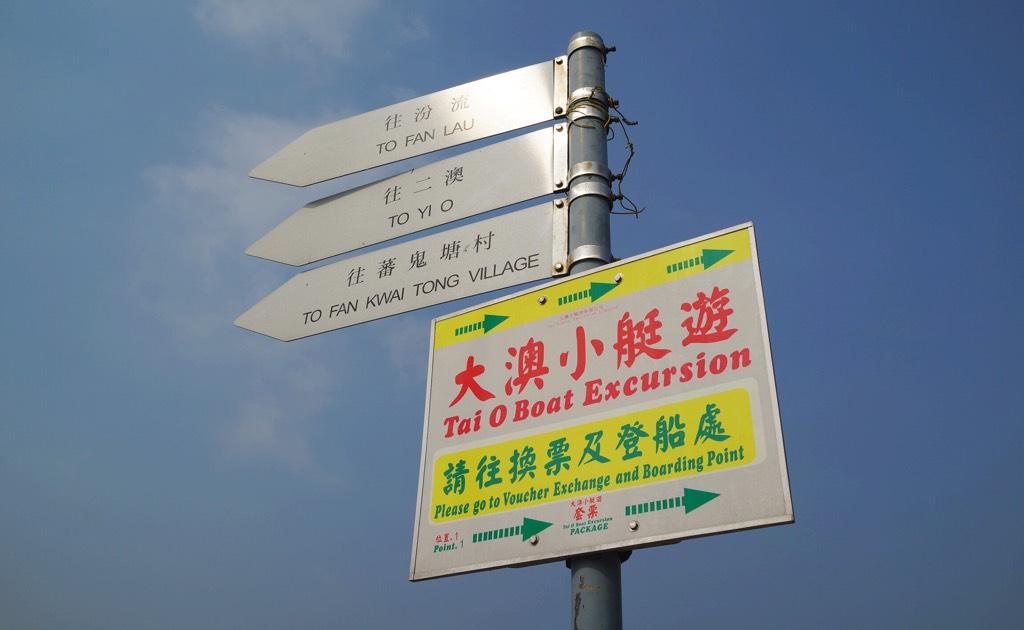 Upon reaching this "Venice Of Hong Kong", the air was sea fresh and all I could see were green mountains, boats and sea. Walking in the streets of Tai O Fishing Town, there were abundance of dried sea food like scallops, prawns and abalone. Some of them call these dried delicacies the "Chinese crackers".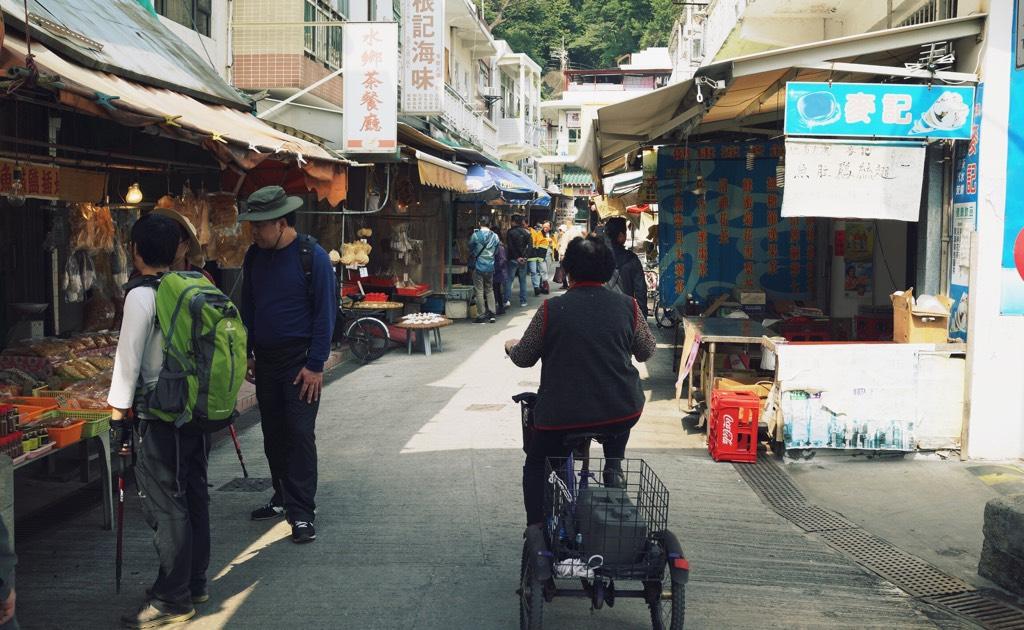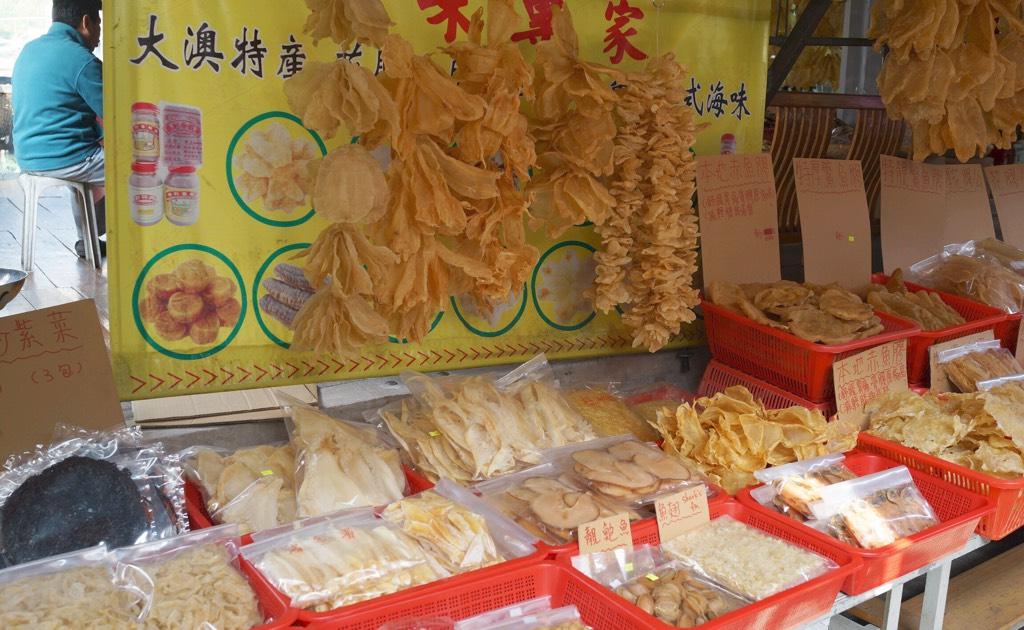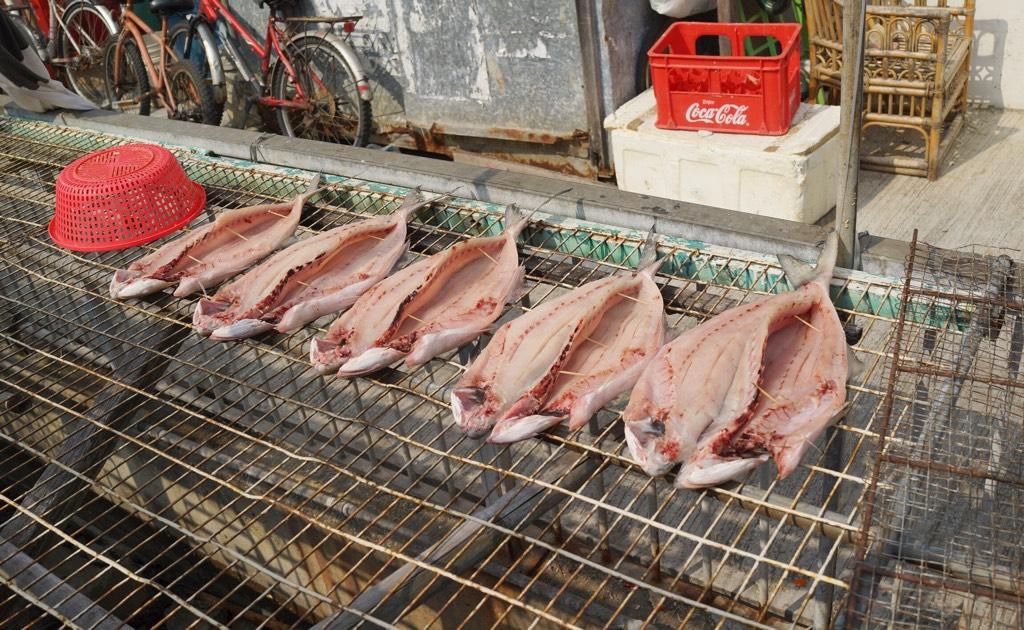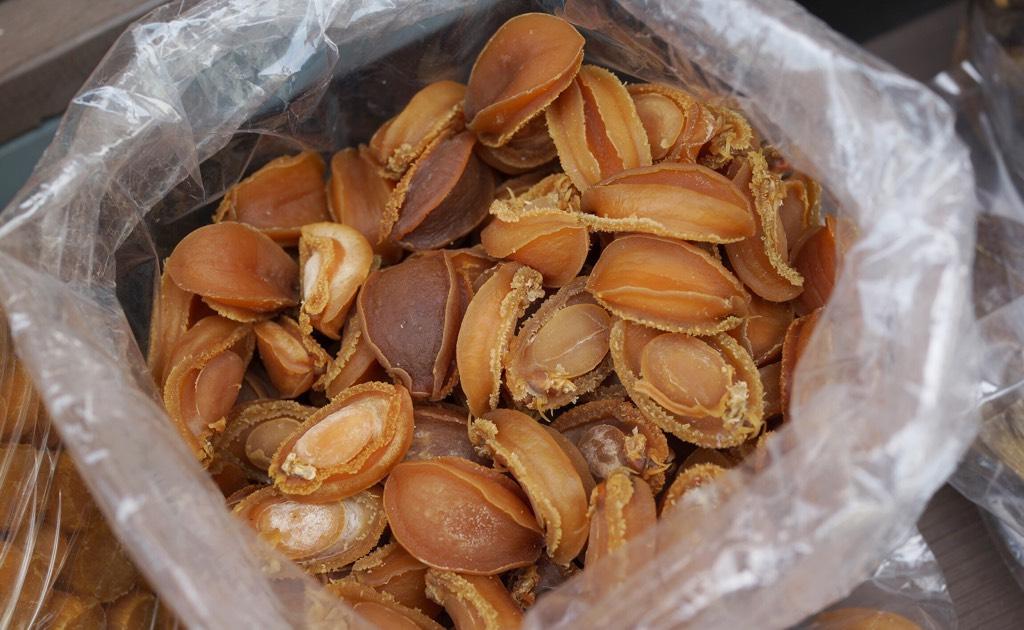 In an overview of this village, most of the houses were dilapidated which somehow make sense that Tai O is known as the first settlement of Hong Kong. Despite old, I could sensed the "kampong spirit" is strong and many of the dried seafood products were hand made by the people of Tai O. I am not sure if these food products were cheap but if you were with the tour guide, you could get a special discount rate.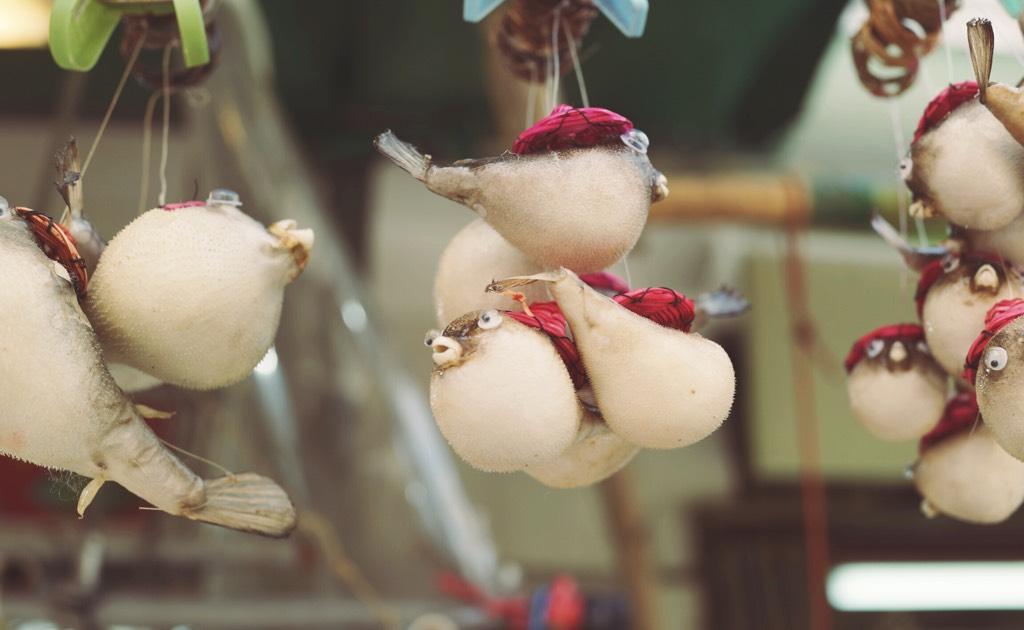 Taking a boat further down to the sea, I hope to see the pink dolphins. During my sea expedition, I came across many beautiful decades old stilt houses built on the seabed. These stilt houses could be restaurants or schools. After about ten minutes of journey, the boat stopped moving and I waited patiently for the pink dolphins. Soon, the dolphins appeared and disappeared in a wink of an eye. They were really fast!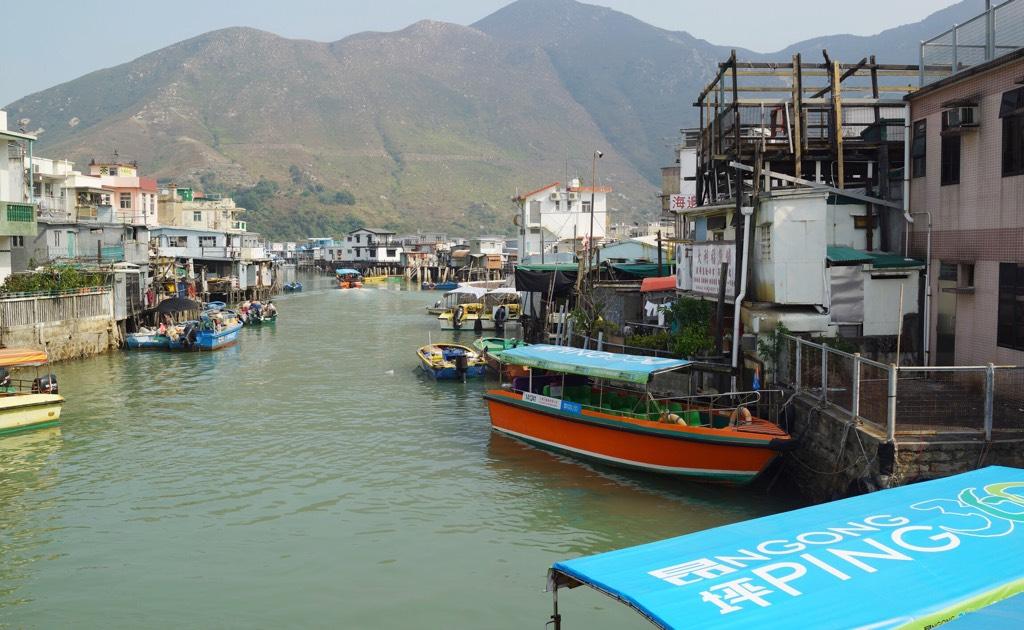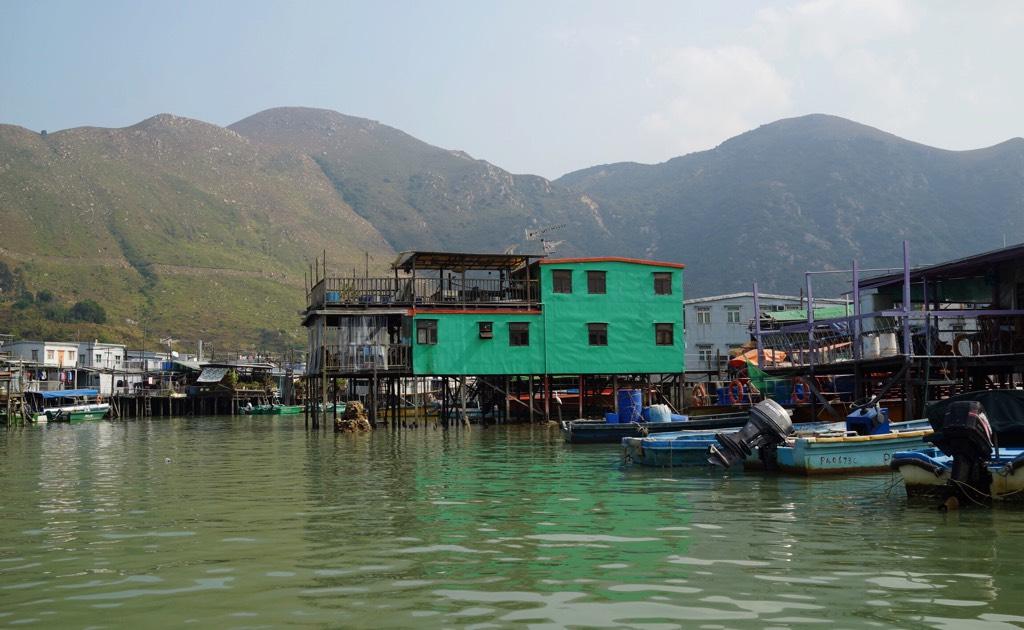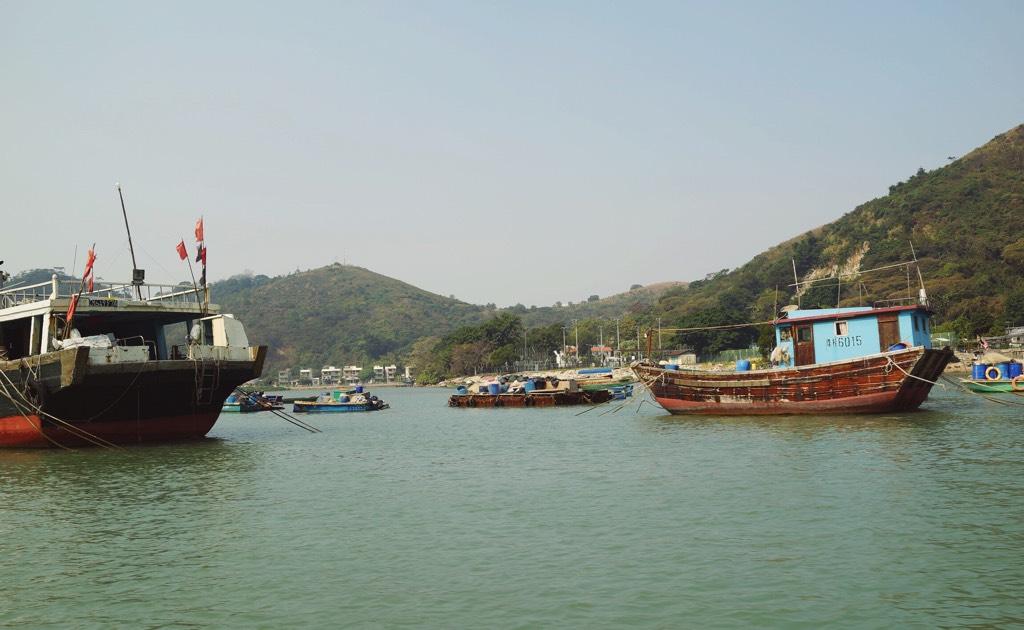 Due to the current land reclamation and construction of the bridges to Macau and Mainland China, the waters are now polluted. Many of these pink dolphins have migrated to elsewhere and it is tough for fishermen to earn a living due to the poor quality of water. Despite all these, Tai O is still a very popular tourist spot in Hong Kong and further more, this fishing town is now under the protection of Hong Kong government for heritage purposes. Hence, this helps to create jobs for the people in Tai O to earn a living.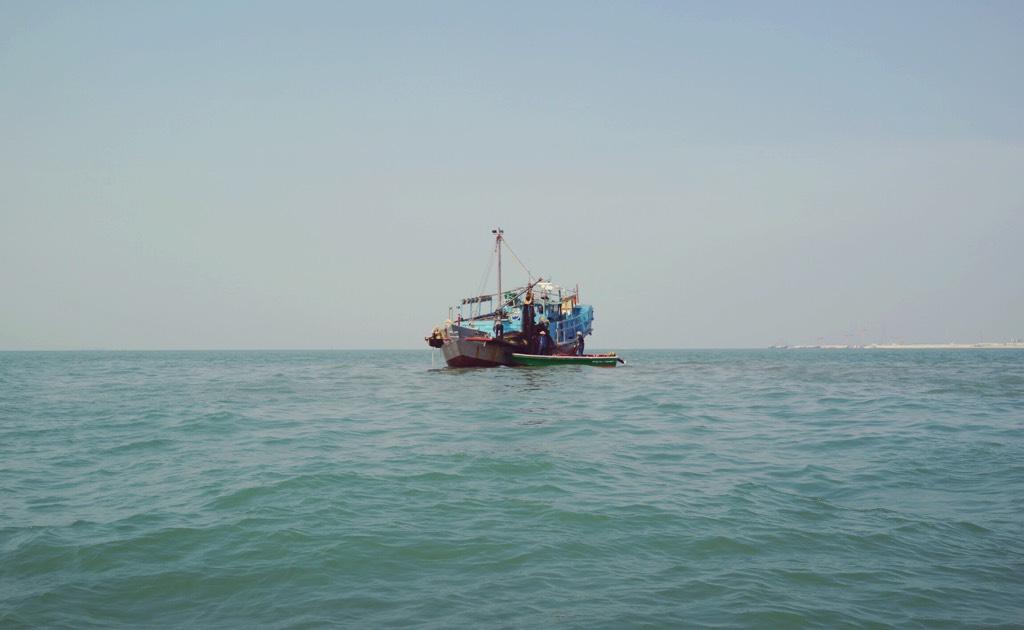 Visiting Tai O allows myself to better understand the cultural heritage of Hong Kong. This place is a good place for landscape photographers and dried seafood delicacy lovers. It was a good experience to visit and set my foot on this village.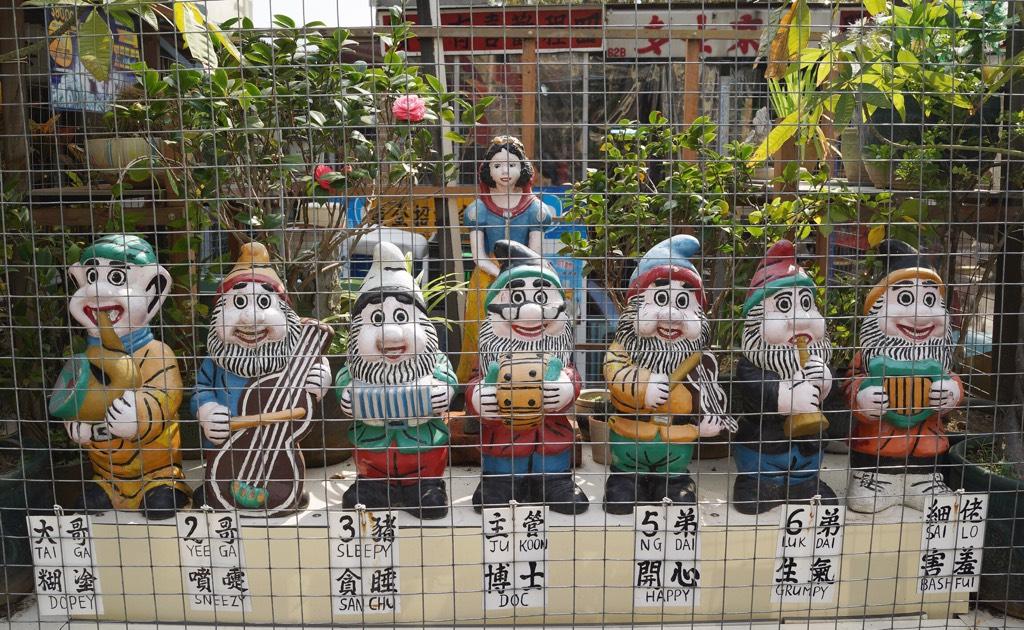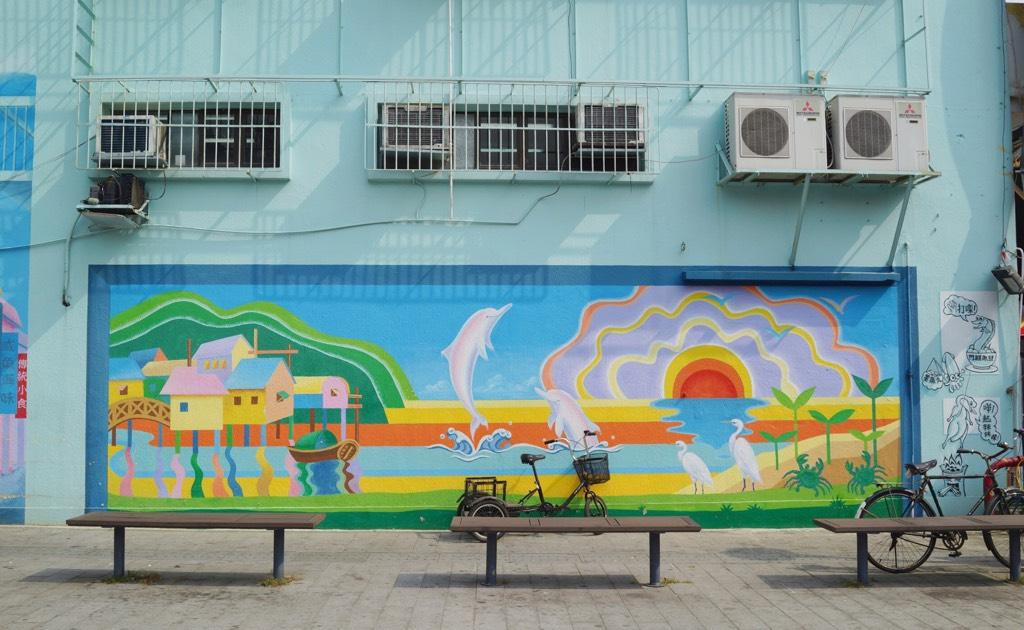 Address of my visit
Tai O
Lantau Island, Outlying Islands
Website: http://www.discoverhongkong.com