Everyone is familiar with the popular UNO card game, where these 108 cards are well concealed by each player on their hands. The gameplay is all about matching the correct colours or numbers and sabotaging the next player. The player with the last card have to shout "UNO!", else there will be a penalty given. Well, this game is designed for age range 7 and up. How about children between the age range of 3 to 6, where their analytical and response skills are already developing?
Thanks to Mattel games, they have developed the UNO Moo! game for these preschool children which is good for up to four players. With the use of 28 cute farm animals with the usual UNO colours: yellow, red, blue and green, all these animals are well-kept in the Play-and-Store barn.
The rules of the game are almost similar to the usual UNO but much simpler and fun. The Farmer or I call it the Farm Boy, is the wildcard which it represents any colours and animals. Therefore, it comes in really handy. The Skunk is another wildcard which will cause the next player to drawn 2 more animals from the Play-and-Store barn.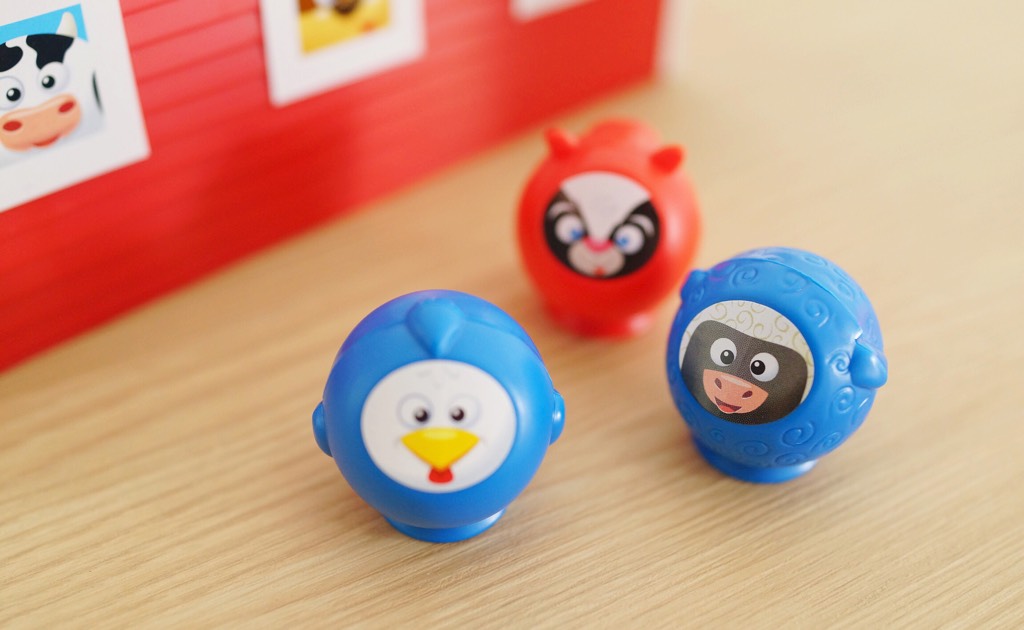 To start the game, each player will take a standing cardboard haystack to hide their farm animals from the eyes of other players and draw 5 cute farm animals from the barn without looking at it. After which, the youngest player will pick an animal in the Play-and-Store barn and place it on top of the barn. Turn by turn, each player will replace the top animal with accordance to the same colour, same animal or wildcard. The player with the last animal have to shout "UNO Moo!", else the penalty is to draw another 2 more animals.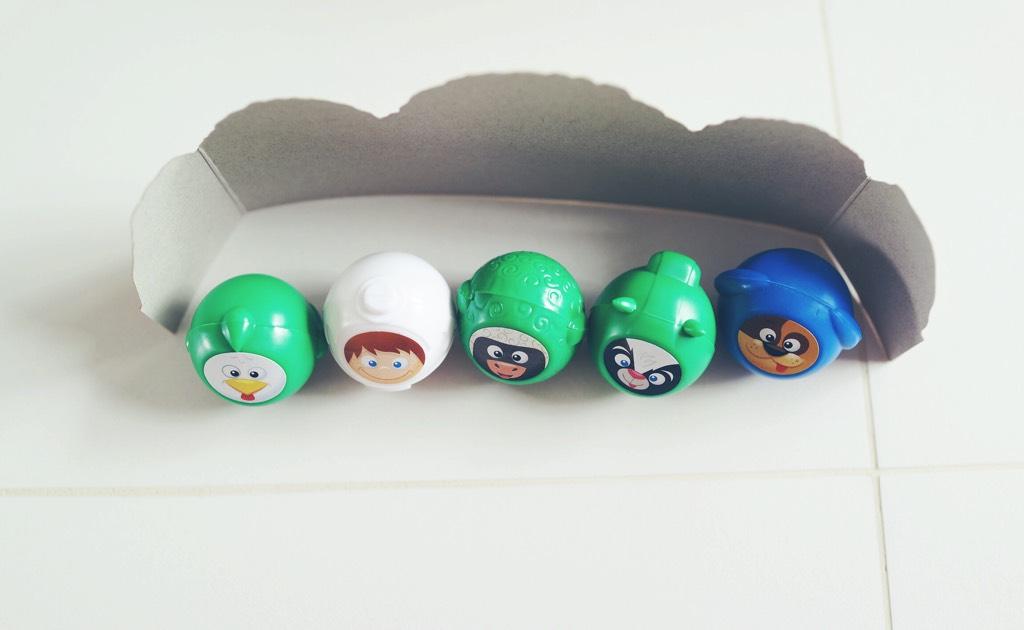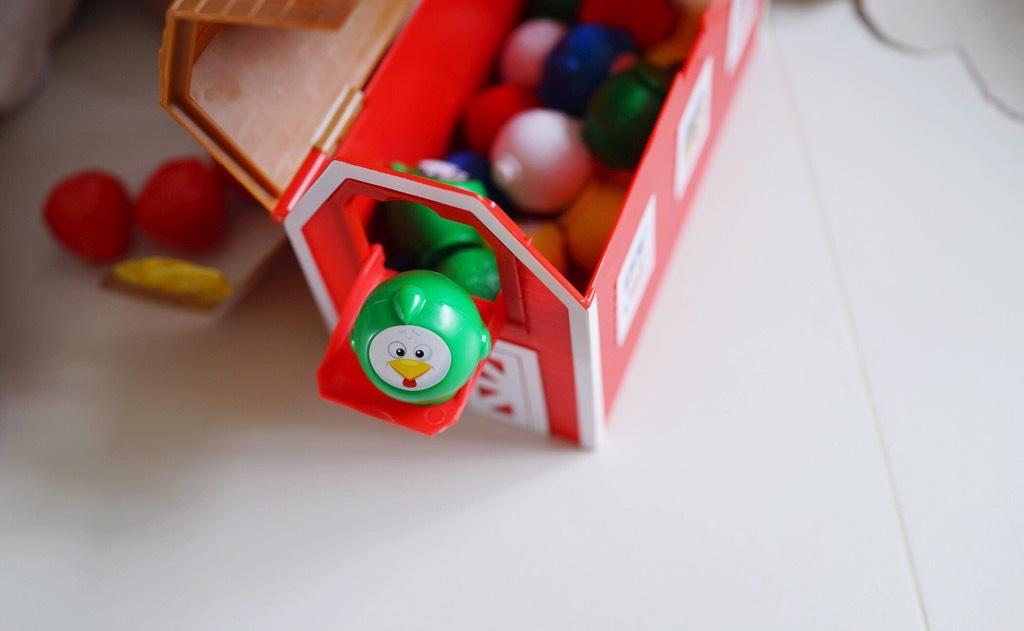 Limit to the age range from 3 to 6? I don't think so. This is a really fun game not just for preschoolers, but also for the whole family. It is a fantastic learning game for the children to learn about colours, animals and strategy. No wonder UNO Moo! is rank the finalist for the 10th Annual Toy of the Year Awards.