A former machinery store known as Hock Joo Hin has transformed itself from a time classic into an artisanal bakery cafe in 88 Horne Road. With the name Two Bakers and looking totally lovely from the outside, this cafe focuses itself on baking French and American pastries. They have also created bestsellers such as Le Chocolat Noir and éclairs with salted caramel and dark chocolate.
Using warm ambiance of lighting, the interior design of Two Bakers is spacious which gives a relax environment for their customers. This cafe even has their own fully equipped bakery kitchen which you can actually take a peek of the bakers preparing muffins and cakes.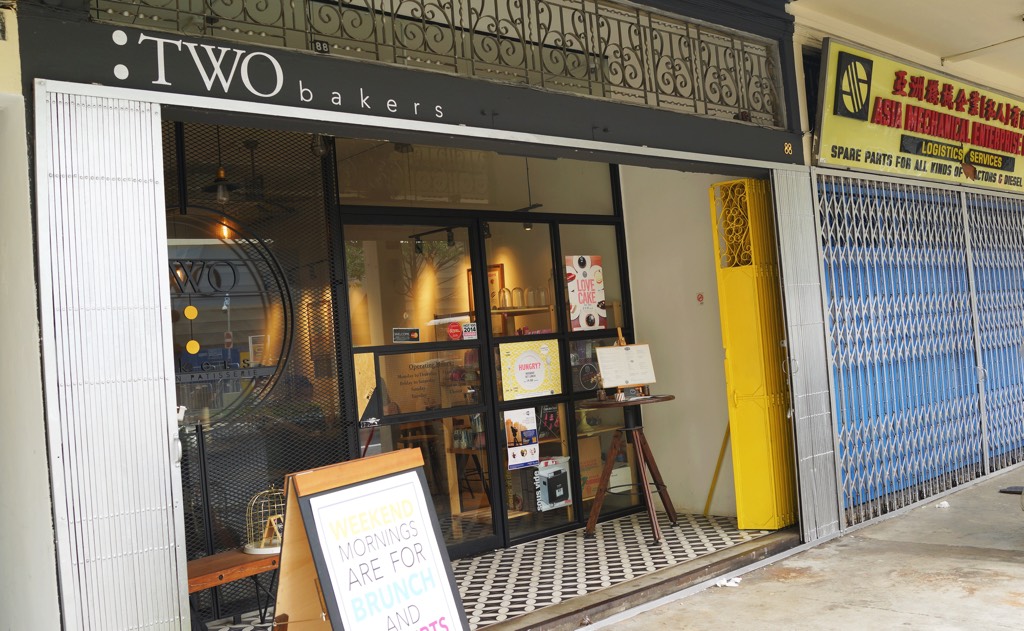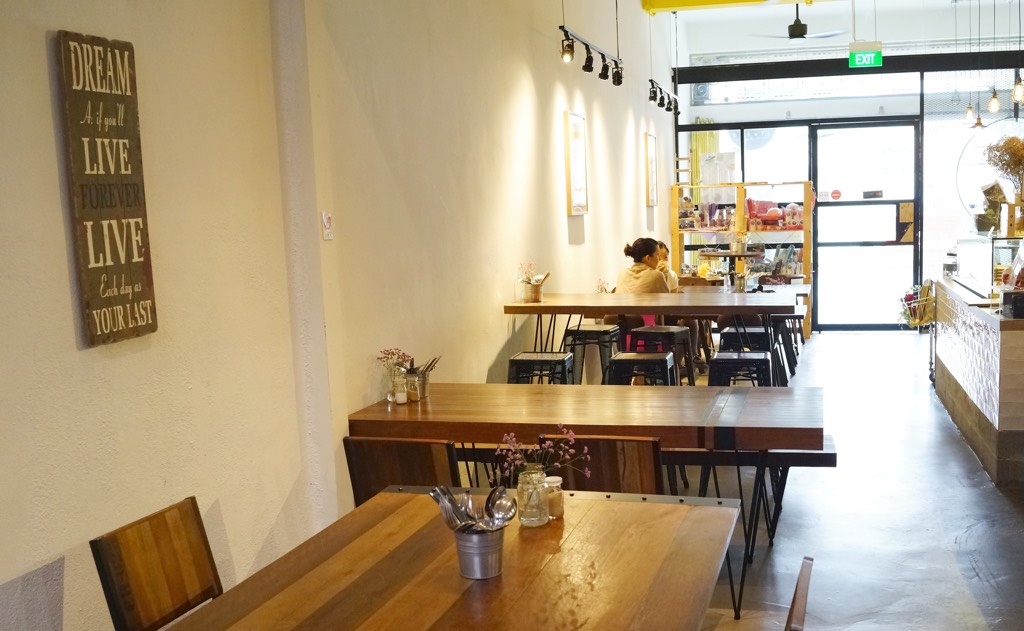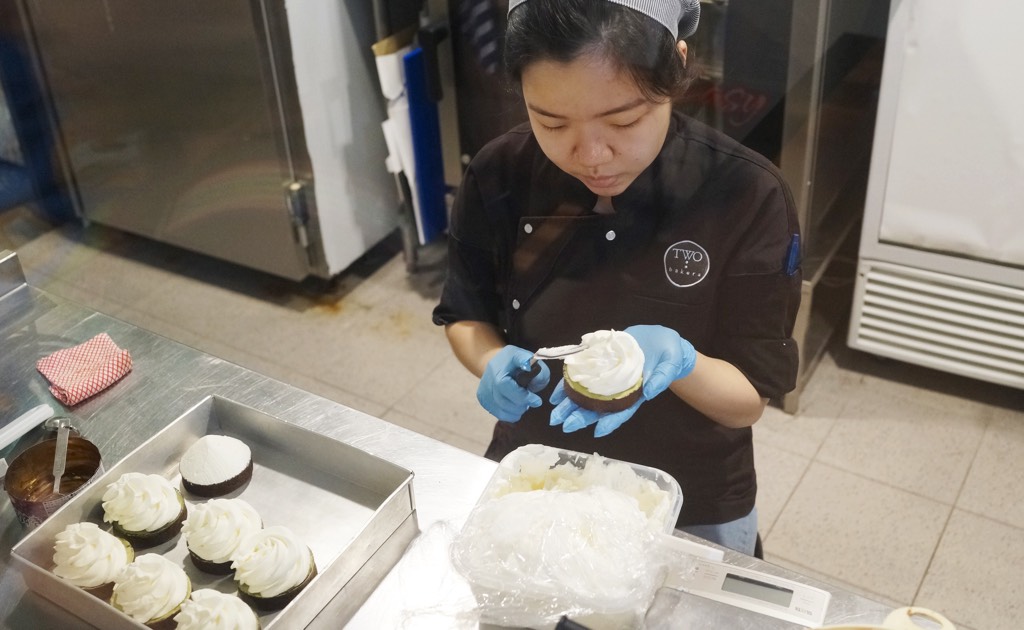 With all the brunches served with their iconic well-toasted and rustic slices of bread with French Butter, the Two Bakers serves up to four different bunches including the The Carnivore Breakfast ($22.80), Truffle Omelette ($16.80), Petit Breakfast ($14.80) and Scrambled Eggs with Smoked Salmon ($18.80). On their pasta menu, they served their chef's recommendation of Duck Confit Fusilli ($21.80) and their spicy Crabmeat Vongole Linguine ($20.80).
If you are craving for something light, take a look at their Panini menu list. On the easy bite of multigrain breads, Two Bakers served Sun-Dried Tomato and Cheese ($9.80), Ham & Cheese ($9.80) and their Panini champion, the Mushroom Melt ($9.80). Now on their Fried List, Two Bakers has six varieties of finger food to choose from such as the savory mayo sauce's 88 Fries ($14.80), Calamari Rings ($10.80) and tossed with spicy sauce, the Sweet Spicy Chicken Strips ($10.80).
Besides serving Two Bakers' top quality crafted beer, they also served non-alchoholic beverages, specialty coffee and tea. You might want to check out their John Crabbie Lemon Ginger ($7.50) and Dirty Chai Latte ($6), which is a combination of chai latte and coffee.
Mixed with warm frothed fresh milk, the Matcha Latte ($5.50) was totally sugarless and had a stronger hint of matcha's bitterness. Comparing to most cafes serving Matcha Latte, Two Bakers ain't the best but it sure has the authentic lingering taste of Japanese matcha on my tongue.
Freshly brewed, the Flat White ($5) is sure a fabulous dosage of caffeine for coffee addicts. Low in acid taste with medium roast taste of coffee beans, the Flat White tasted light-hearted and creamy.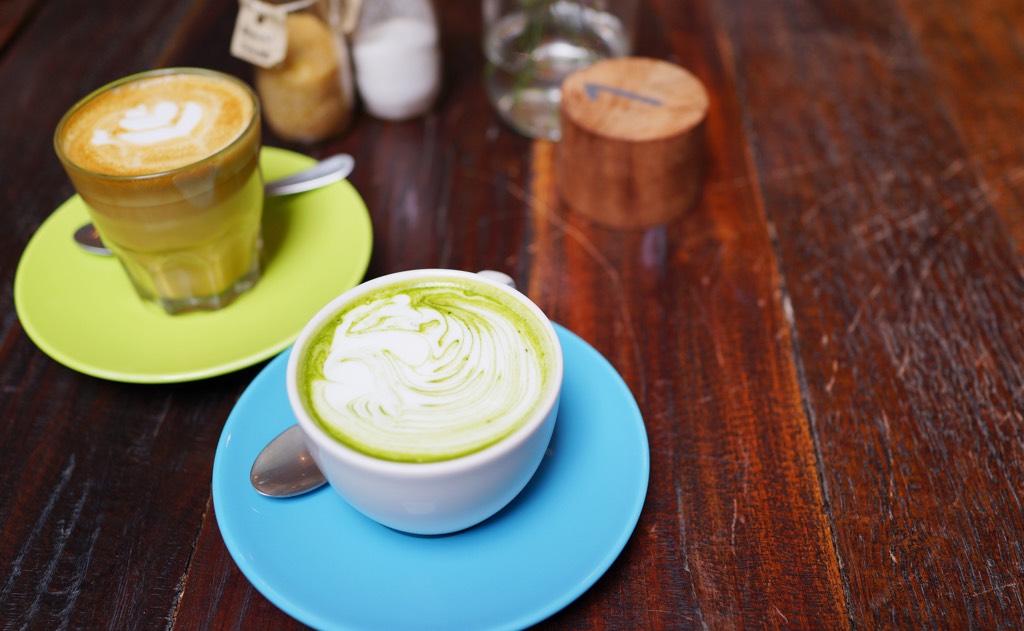 Crispy thin, the Hand Cut Luncheon Fries ($10.80) are fried until every strip of them cracks a sound in your mouth. Not as saltish as I thought, this side dish is worth checking out when you are dining in Two Bakers.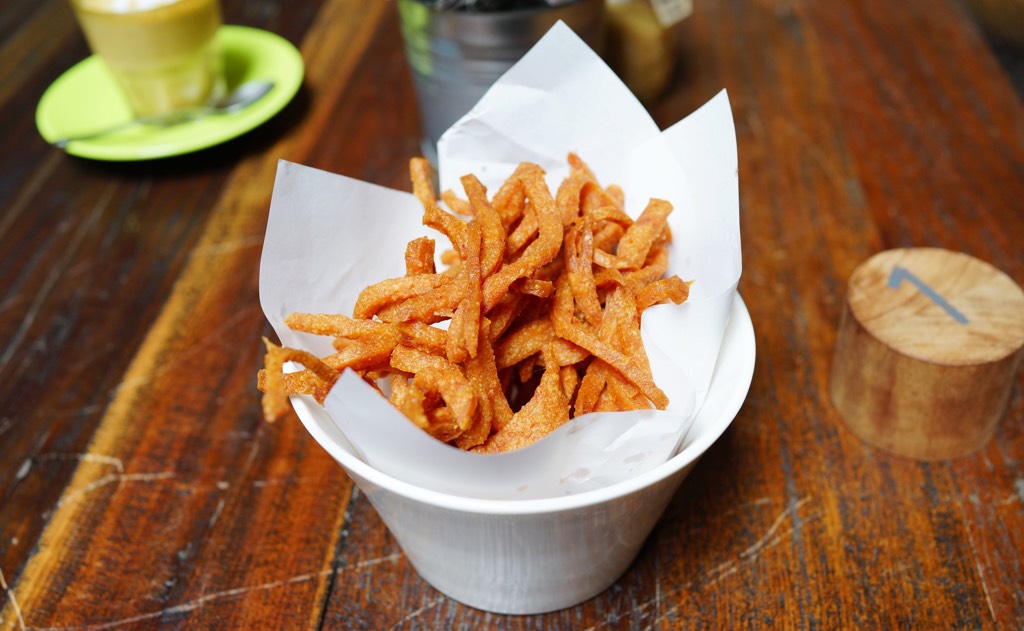 Prepared using three eggs and dark truffle paste, the Truffle Omelette ($16.80) is filled with cheese and slices of mushrooms, while the Scrambled Eggs with Smoked Salmon ($18.80) comes in delicious for salmon lovers. Both Two Bakers' brunches are served with their toasted rustic bread with French butter and a side mesclun mix salad tossed with balsamic vinaigrette.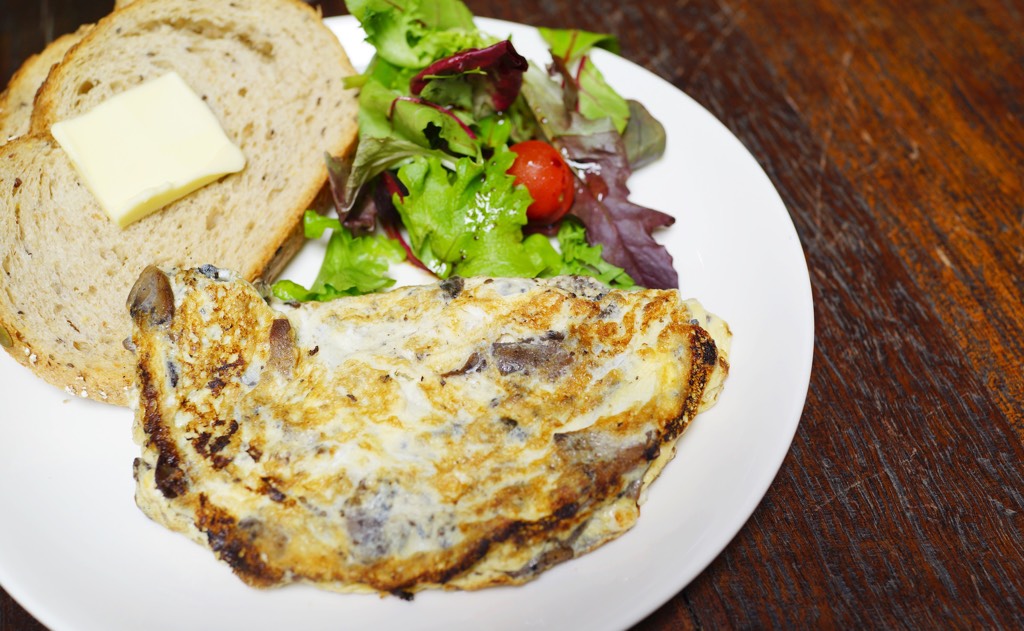 If you are not a salmon lover, you might not find the Scrambled Eggs with Smoked Salmon palatable because the taste of salmon was overwhelmed. Nevertheless, the bread was good.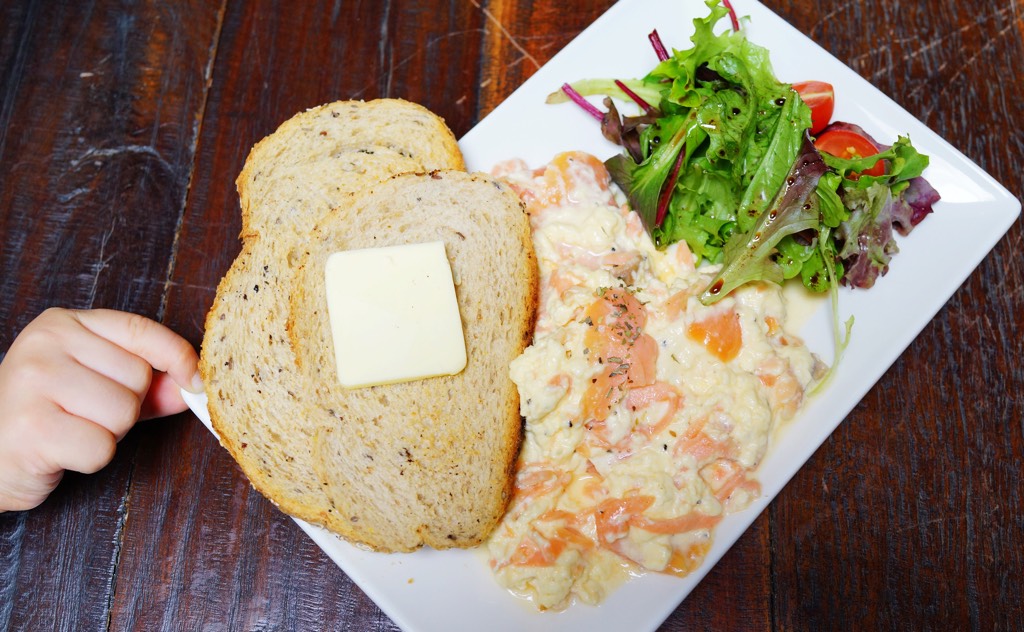 The Two Bakers at 88 Horne Road is a quiet cafe that is worth checking out for families. With it's large seats and tables, it is a cafe to get comfortable with and do check out their colourful pastries before leaving this cafe.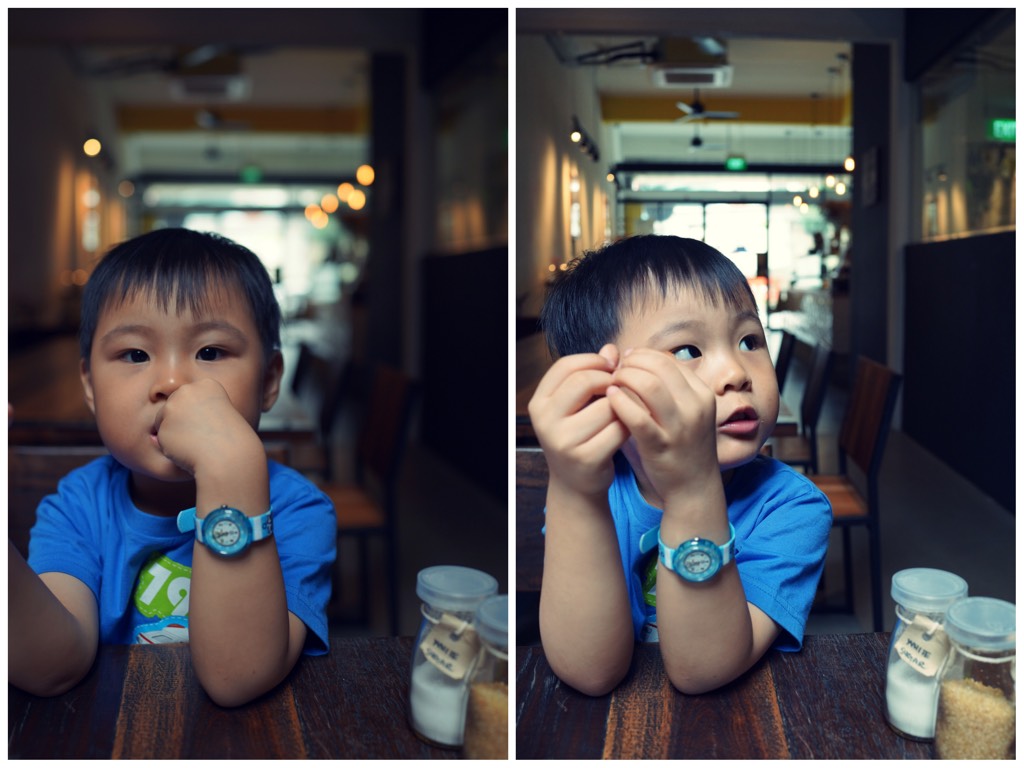 Address of my visit
Two Bakers
88 Horne Road
Singapore 209083
Opening Hours
Monday: 11:00 am to 9:00 pm
Wednesday to Thursday: 11:00 am to 9:00 pm
Friday to Saturday: 11:00 am to 11:00 pm
Sunday: 9:00 am to 7:00 pm
Telephone: 6293 0329
Website: https://www.facebook.com/twobakers