I love a weekday break from work, spend quality time with my family and do what I love to do. Who doesn't right?
After watching "Man of Steel" at Shaw Lido cinema with my wife on Friday morning and spend time together doing some shopping in Orchard Road, it is time to pamper myself and treat my wife to a nice buffet lunch. We decided to try Mandarin Orchard hotel's Triple Three restaurant, which serves a spread of international buffet cuisine. Formerly, this five-star hotel was called the Meritus Mandarin Singapore until 2010 and Triple Three restaurant is named after it's address in Orchard Road, 333.
Probably it was a weekday, there wasn't a lot of dining guests in Triple Three. We were attended immediately to our seats by an entrance staff. With the dim and warm-coloured lightings in this restaurant, it sets my mood to relax and comfortable mode.
There must be some Fengshui elements here to balance our moods. ;)
This is the main entrance of Tripe Three. Here is where the queue starts.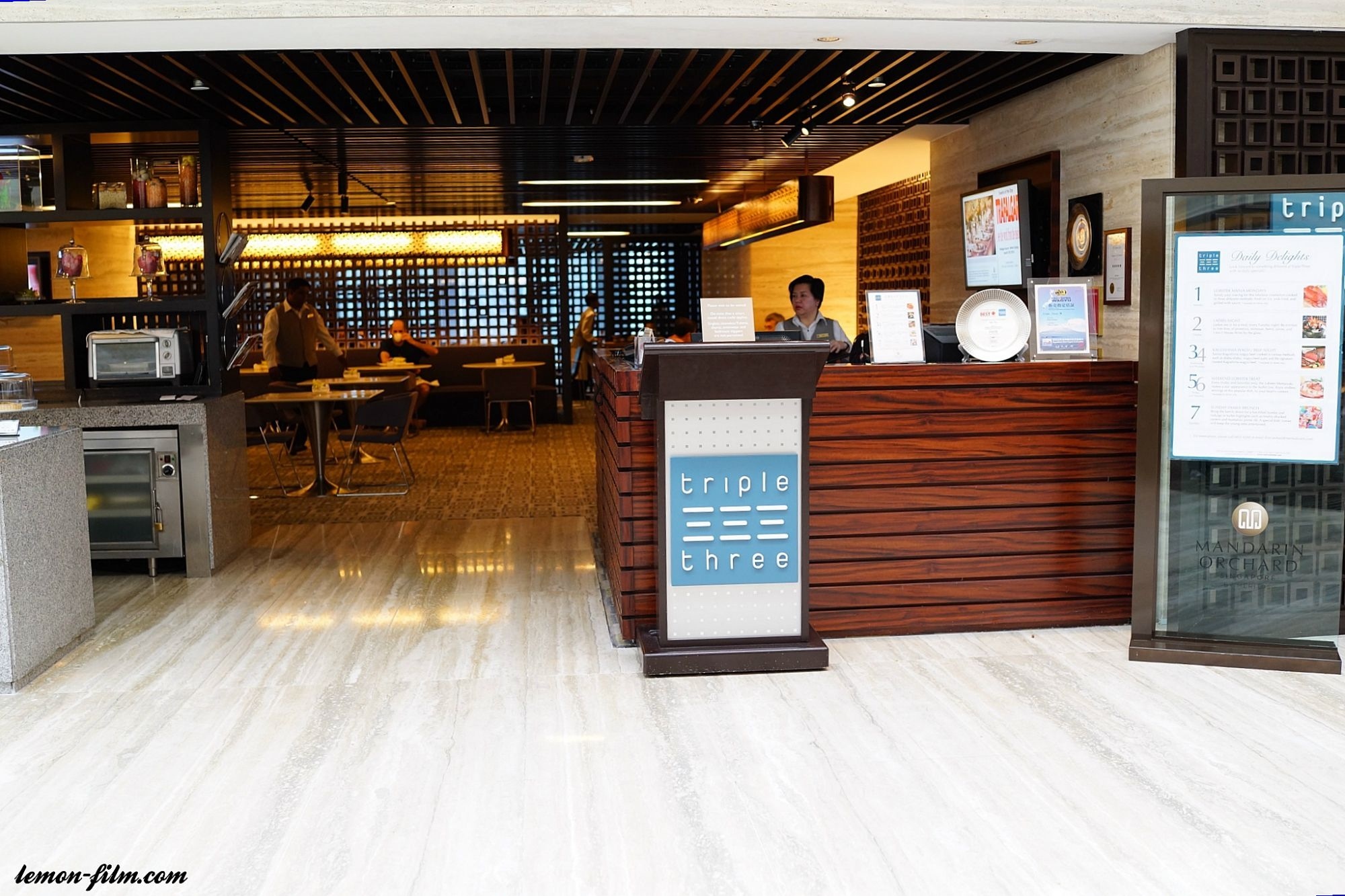 The table settings are well organised and cleaned. I did not see any leftover crumbs or rice on my table.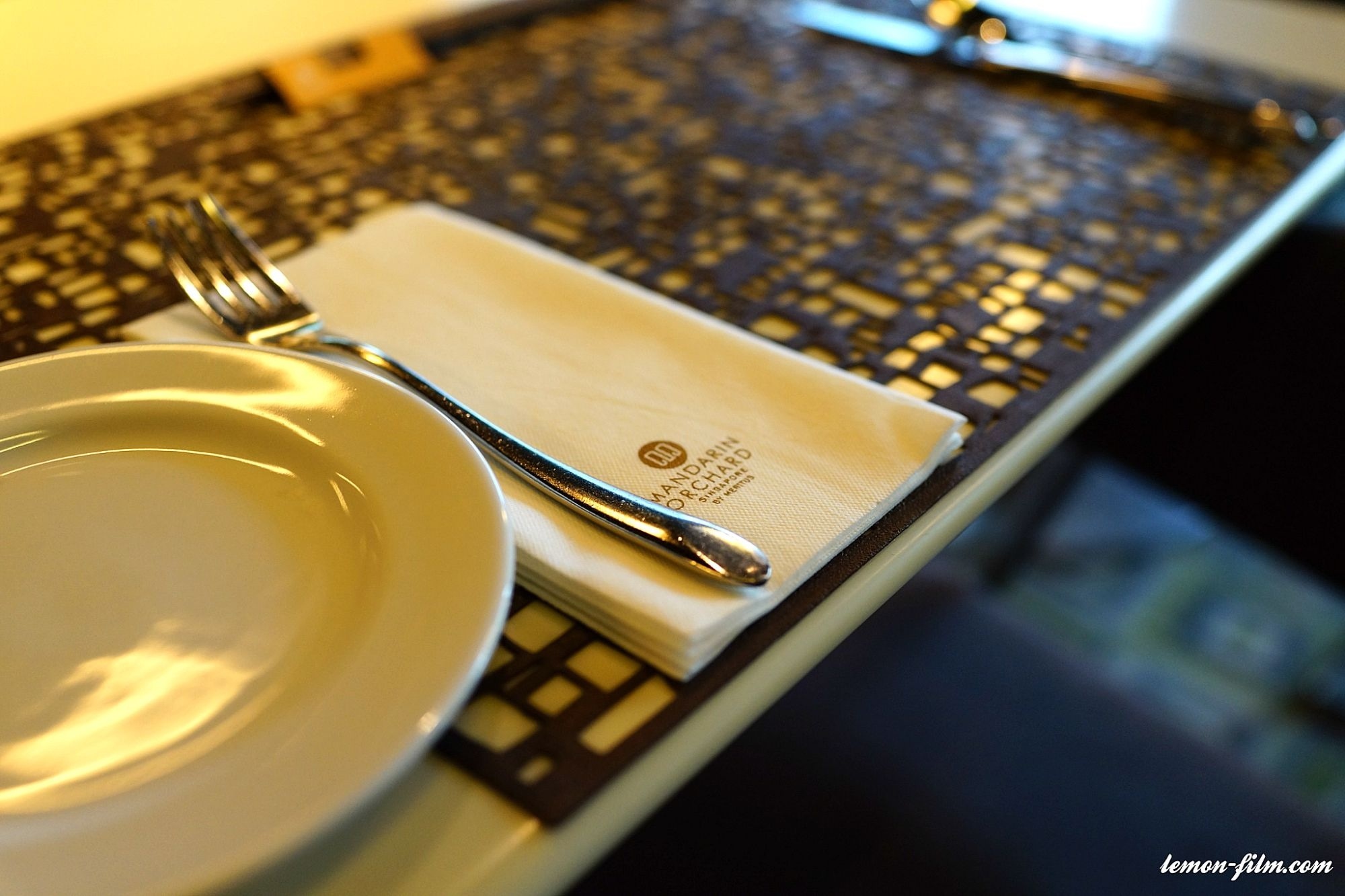 A family size dining table setting.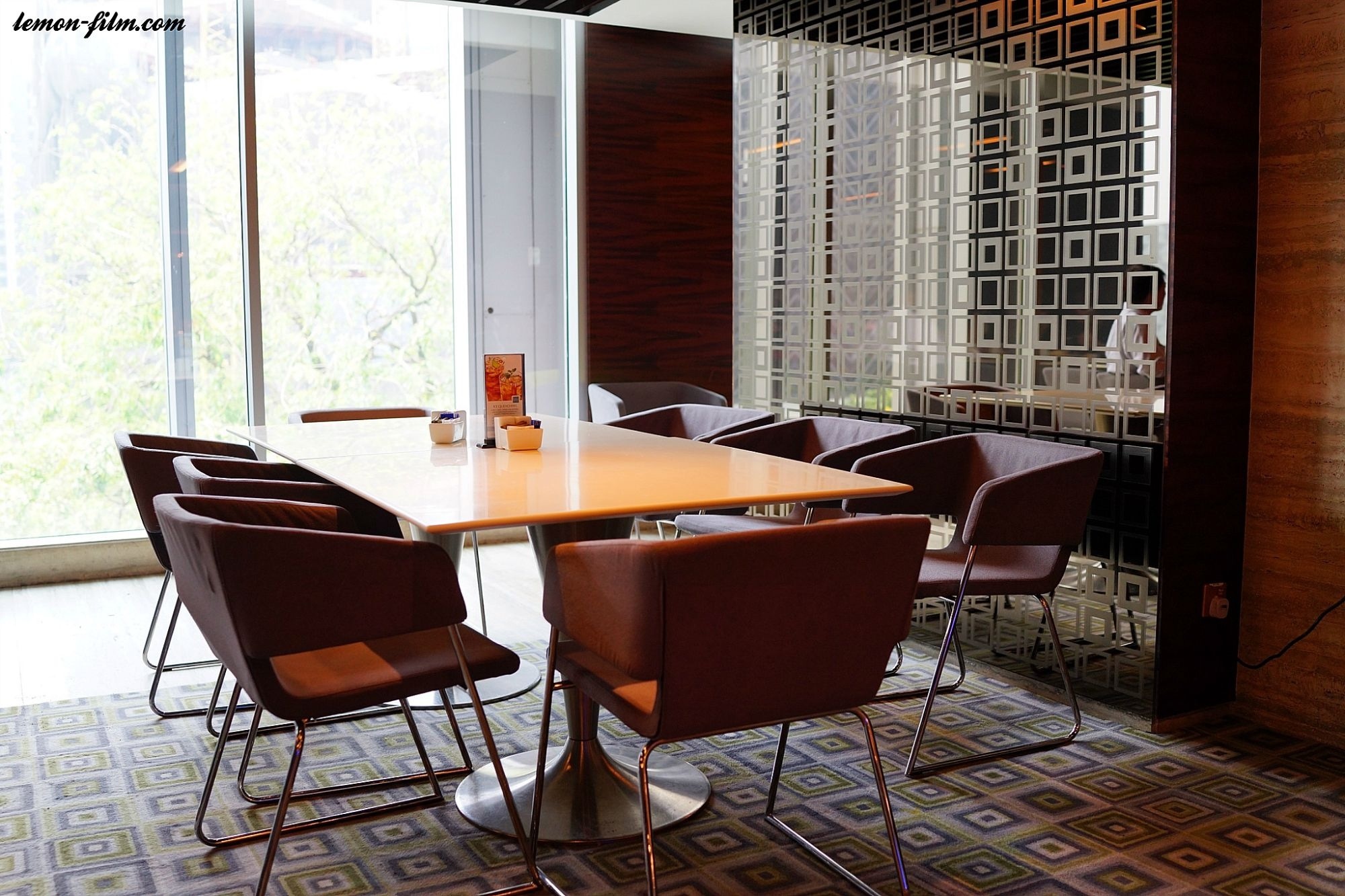 For much larger groups like gatherings, this is how the tables will be arranged. These tables are located away from the main dining hall.

The buffet walkway is spacious. I believe if the restaurant is fully occupied with guests, this walkway should be able to handle the large crowd.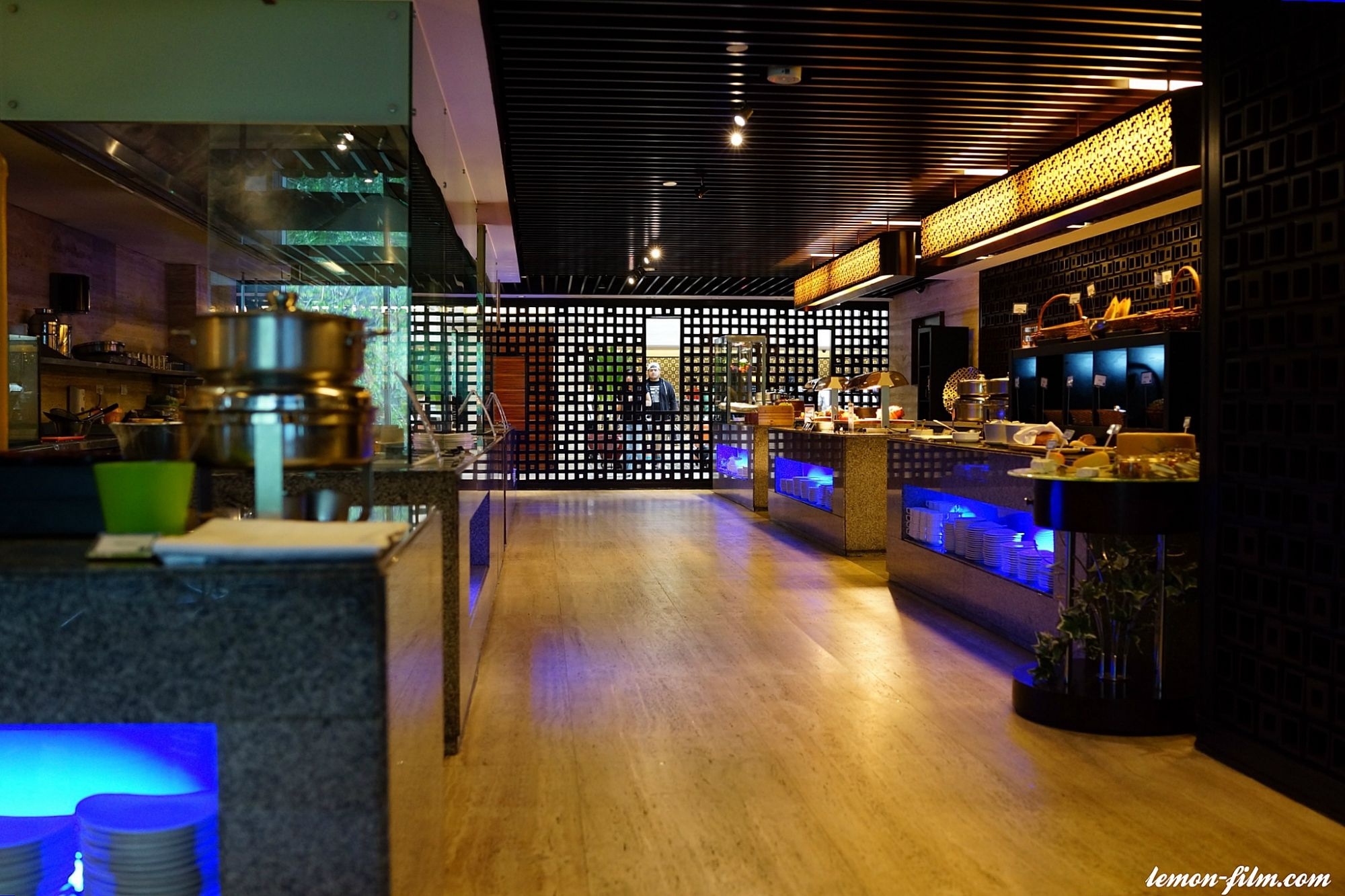 Fluffy and not overly oiled nasi briyani with some vegetable and chicken curry.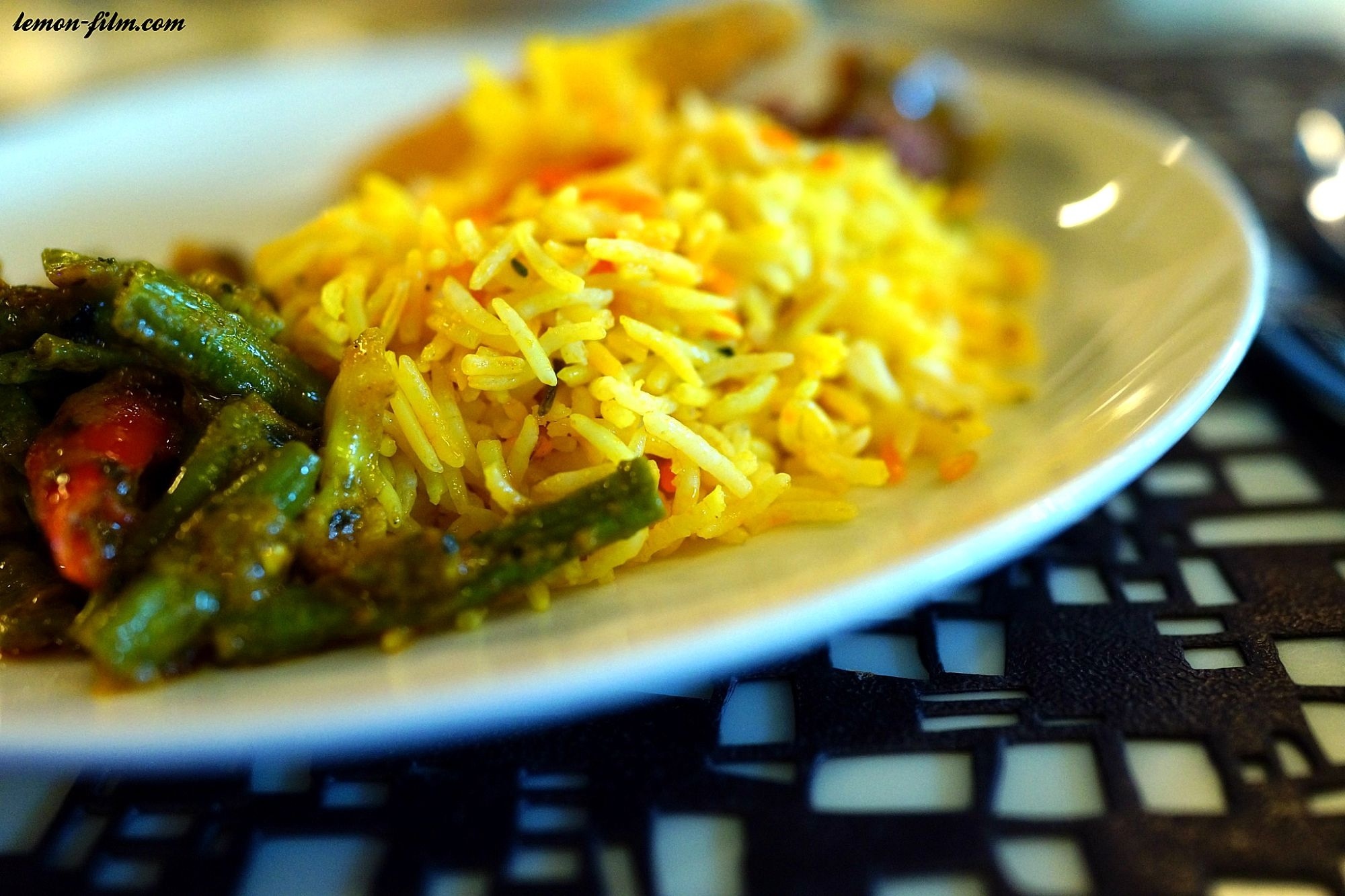 There are 4 steaming hot dim sums in 1 basket. Yummy.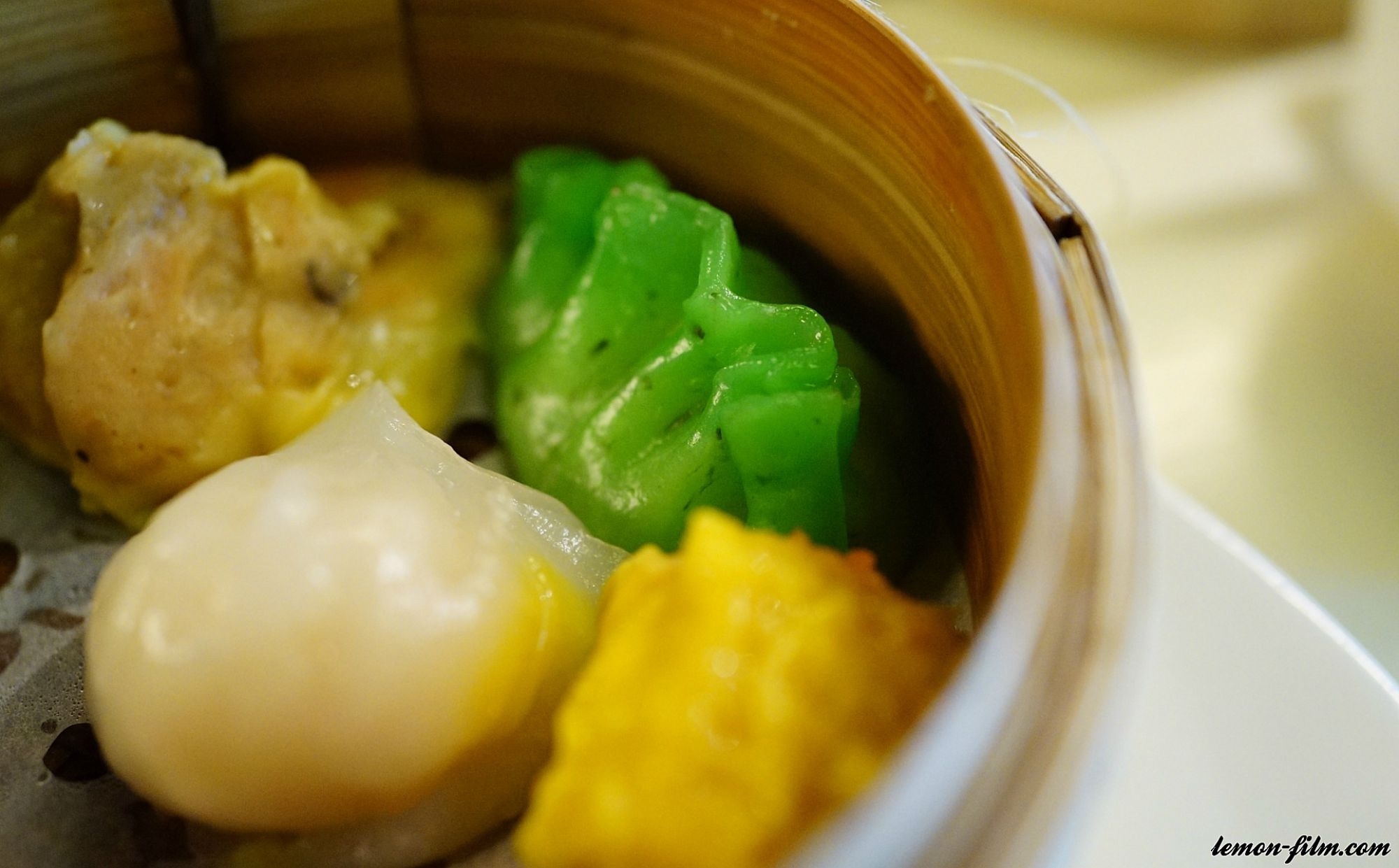 At this station, the roasted beef was actually covered by aluminum foil but the staff removed it for me. He asked me with a smile, "Do you want me in the picture too?"

Japanese sushi counter. My greatest disappointment was "Why there isn't Inarizushi (sushi rice wrapped with sweet bean curd skin)?"

Scallops, goes well with some tabasco sauce.

The seafood spread such as the salmon and mussels are kept cold and fresh. The salmon was kept inside the fridge and upon ordering, the chef will slice them accordingly to per person serving. That will be 6 slices per person. The Chinese dim sum packed in 4 per basket, are kept warm using the steamer. I would expect more varieties of dim sum which I can choose from such as char siew buns and taro cakes. The meat selections were quite a let down for me, as there was only honey baked ham and roasted beef.
My second most favorite counter was the Indian cuisine corner, which serves the authentic taste of Naan, Prata and Nasi Briyani. The Italian counter serves ravioli, a traditional Italian filled pasta, as well as spaghetti with either cream or tomato sauce to go along.
Let me introduce the pieces of bread on my plate: Goldcorn Cheese Bolillios, Green Tea Softroll and finally, my favourite, Foccacia with Basil and Cherry Tomato.

Cheesecakes for people craving for some thick and creamy cheese.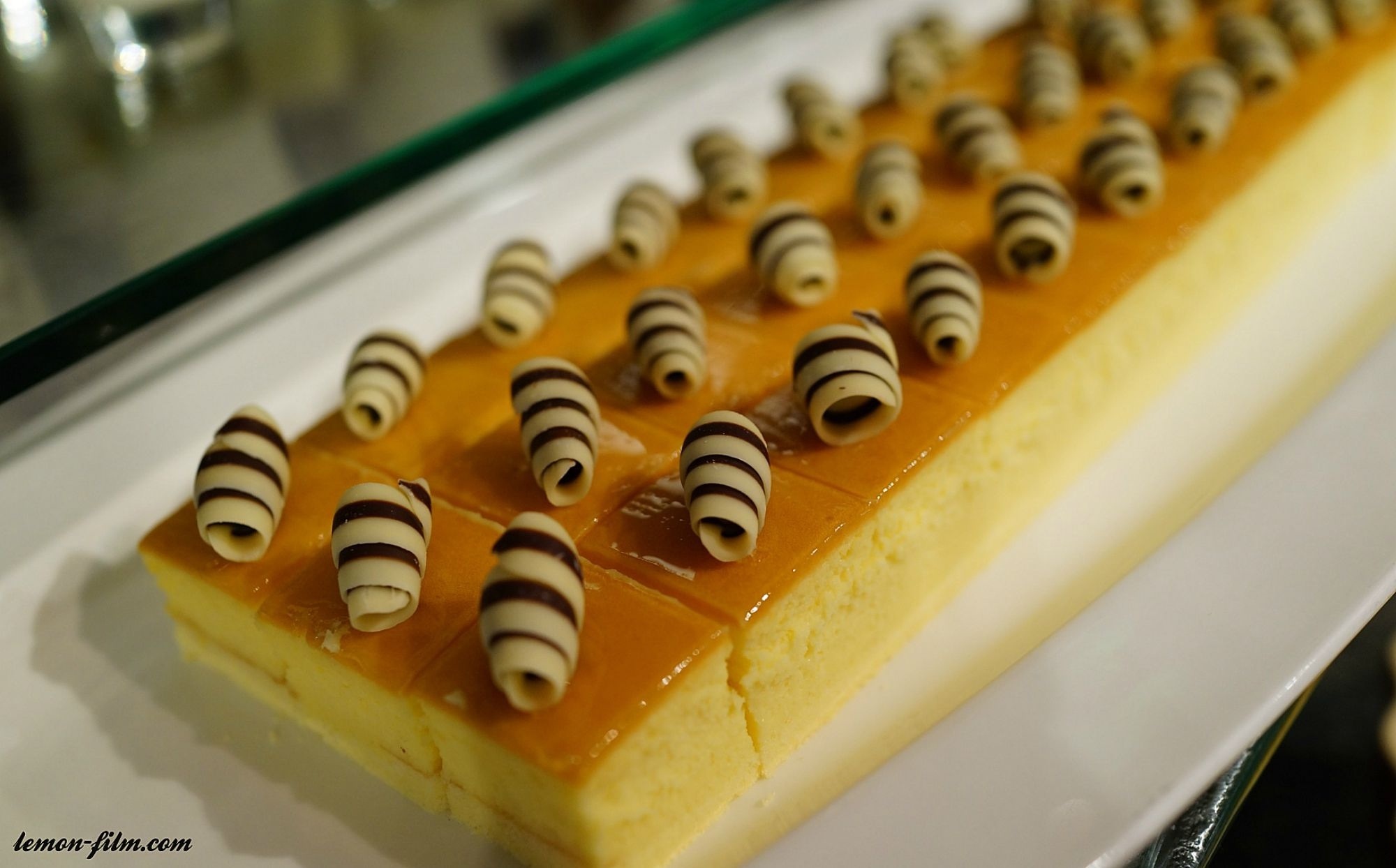 Sweet and soft bread pudding. Scooped and *piak* on my plate.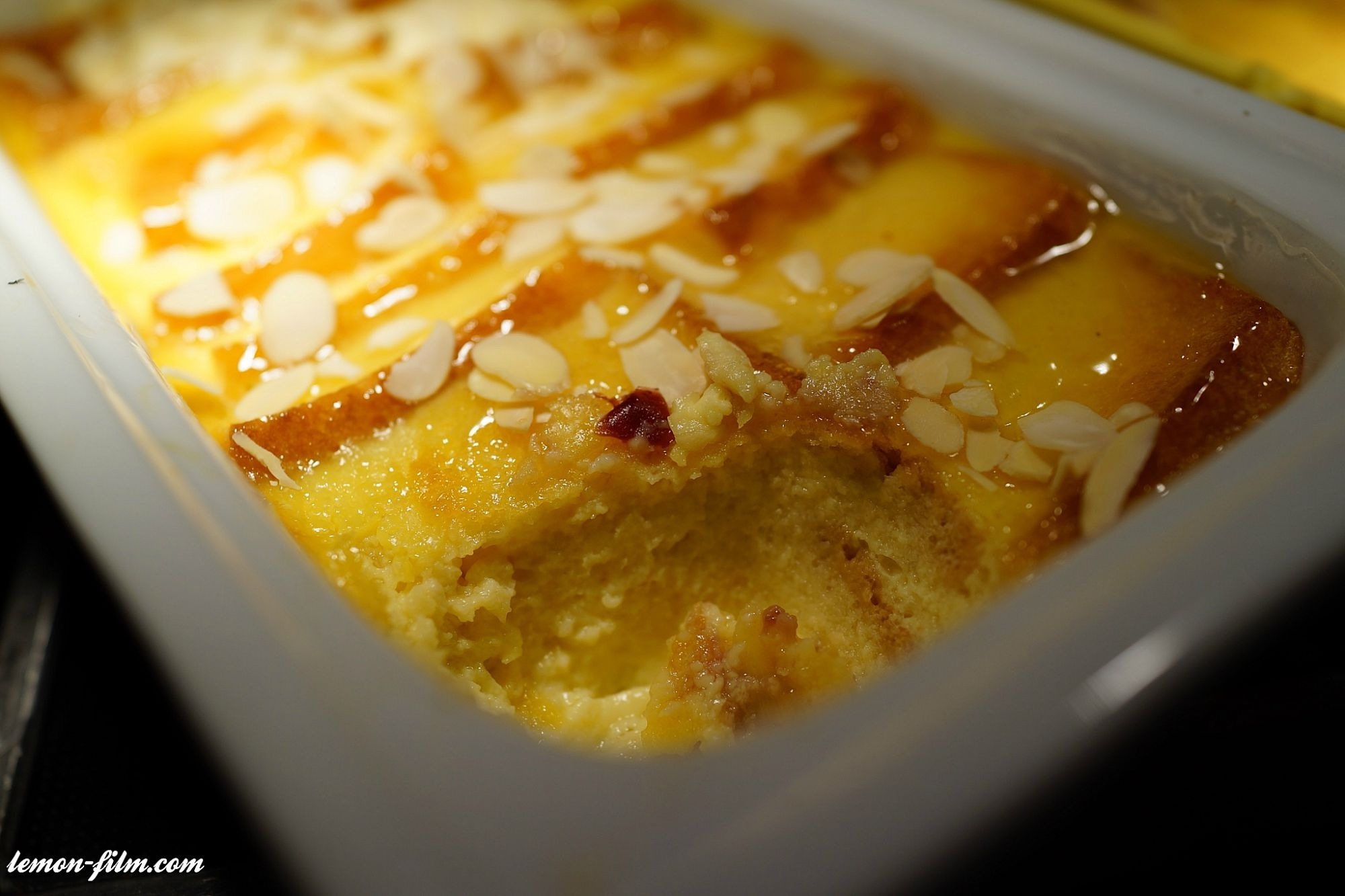 It is pretty nice to see these chocolate moose packed into tiny jars nicely. I loved this dessert as the pastry chef added some "crispy chocolate balls" into each jar.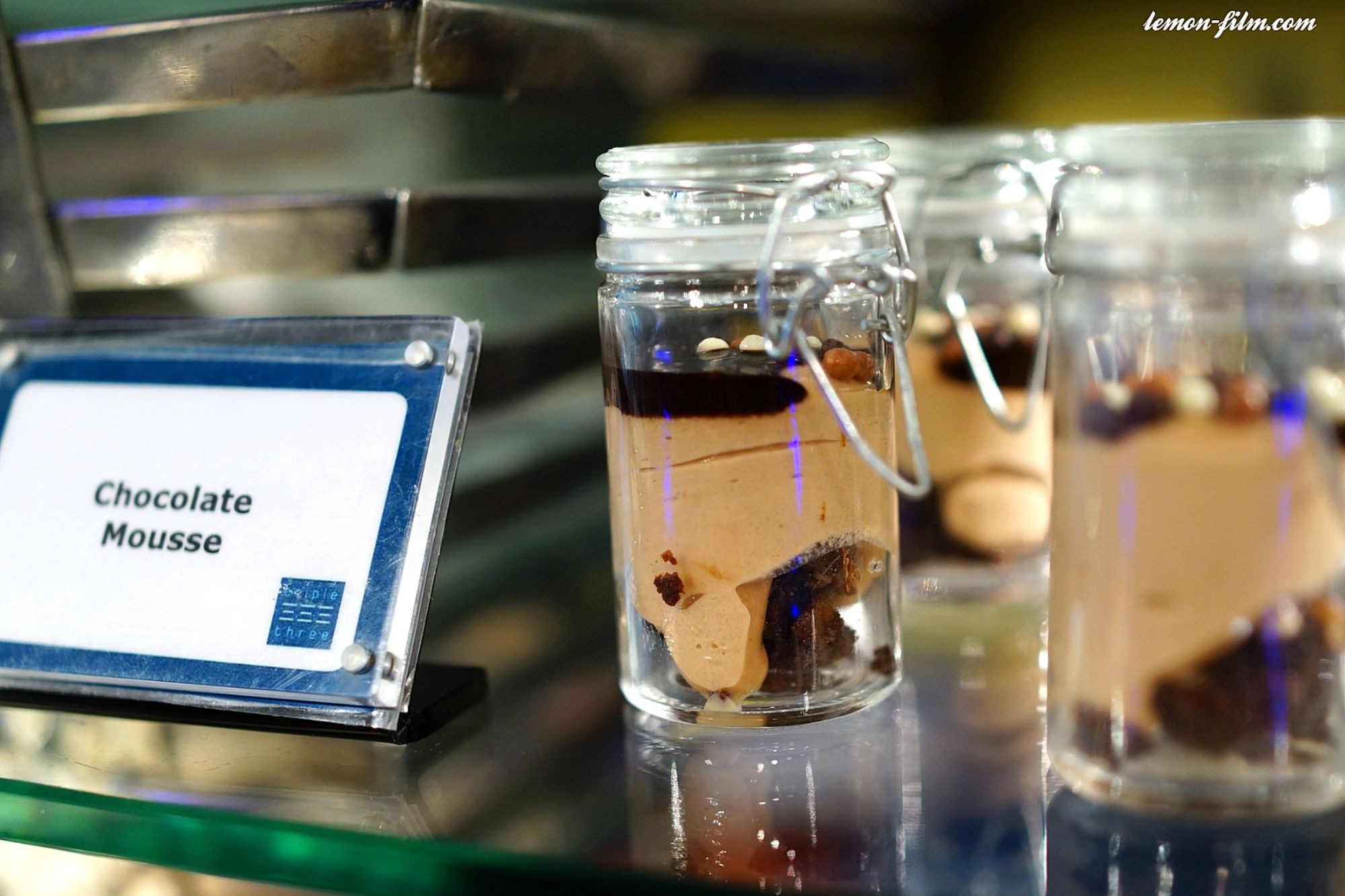 Soya Milk Jelly. It taste like soya bean curd without adding much sweetener.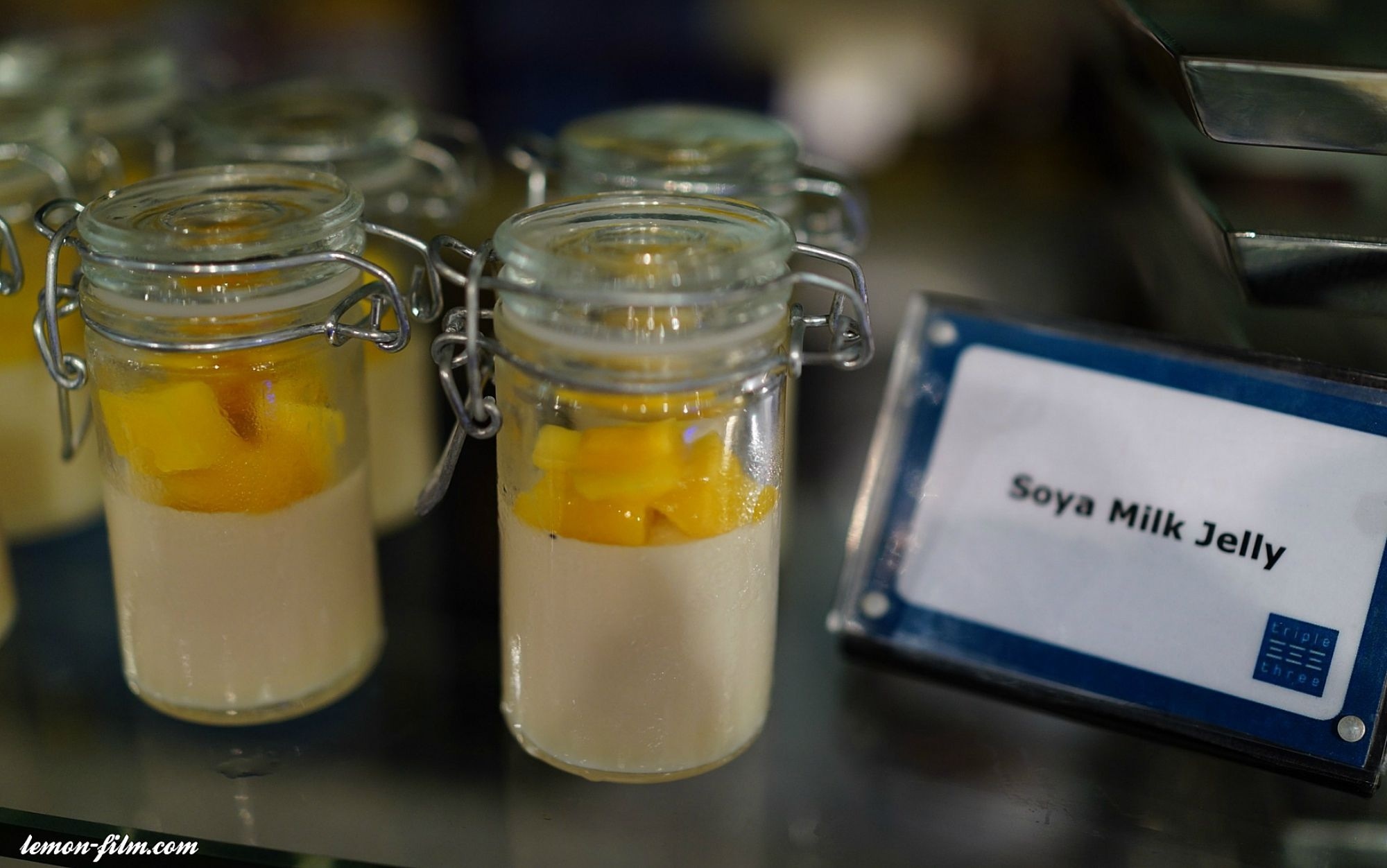 Lemon meringue miniature pies and miniature chocolate pies with crispy balls.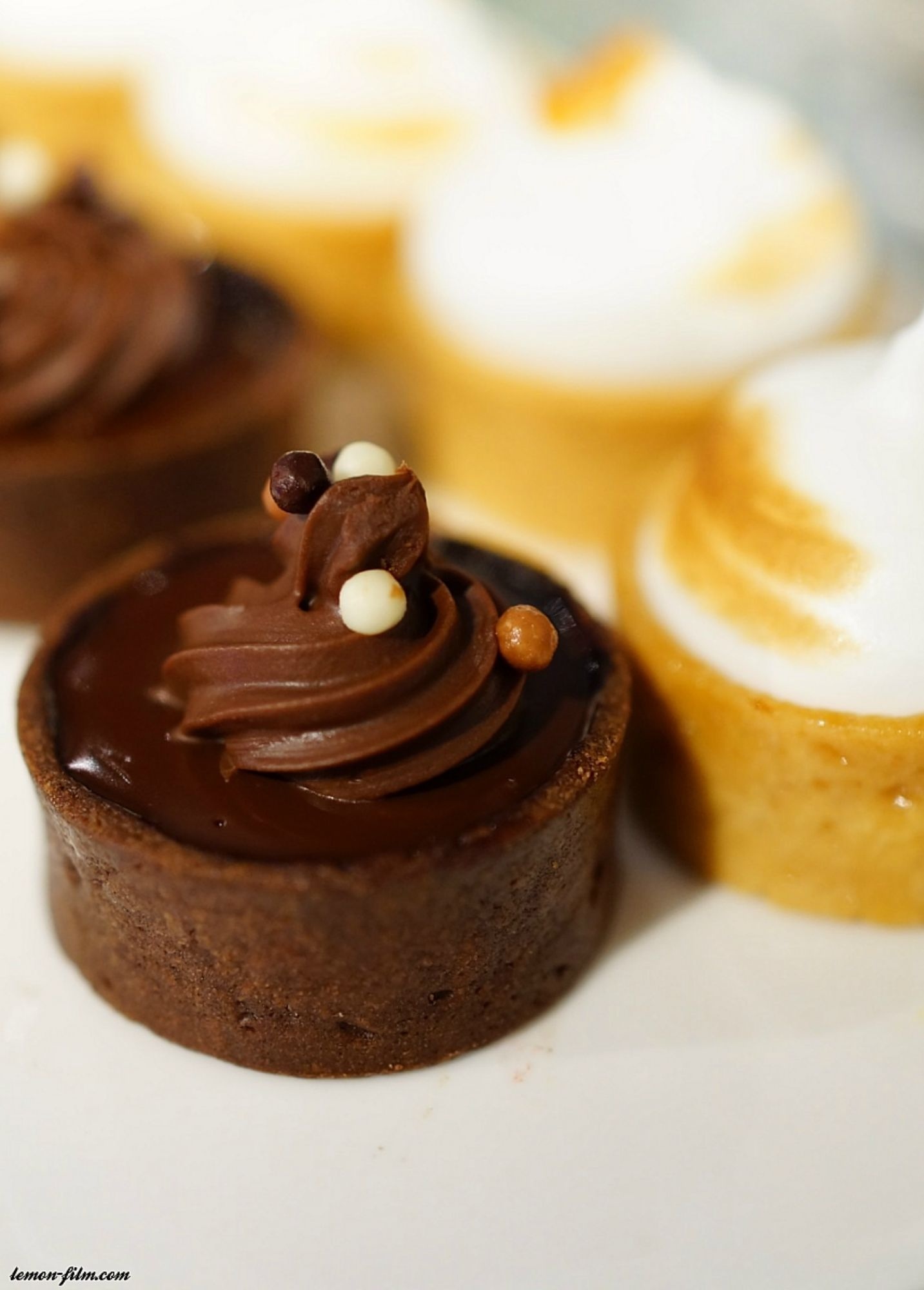 The desserts are on my plate, ready to be eaten up by me!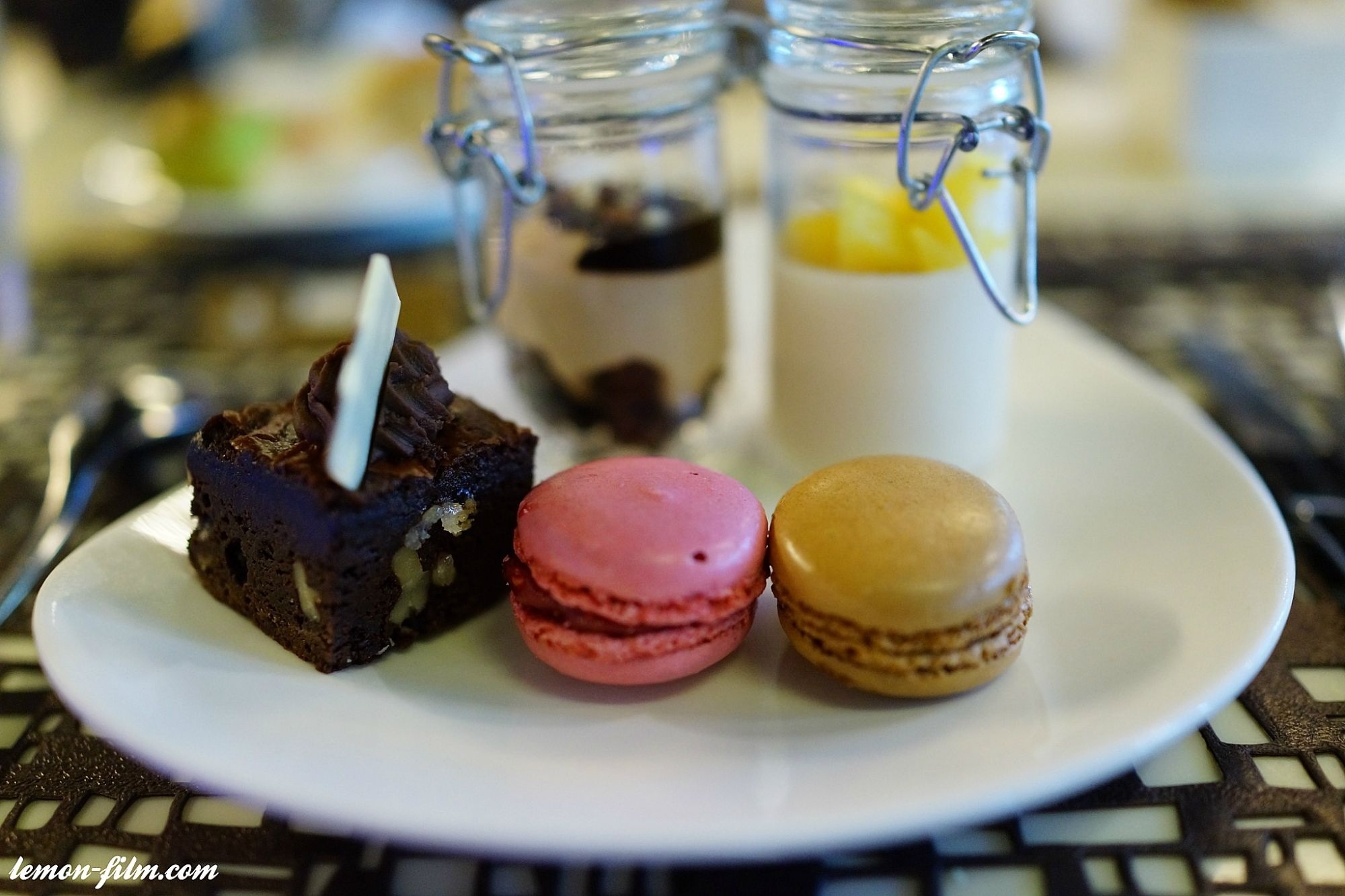 Ice cream time! Time to cool down the food in my stomach.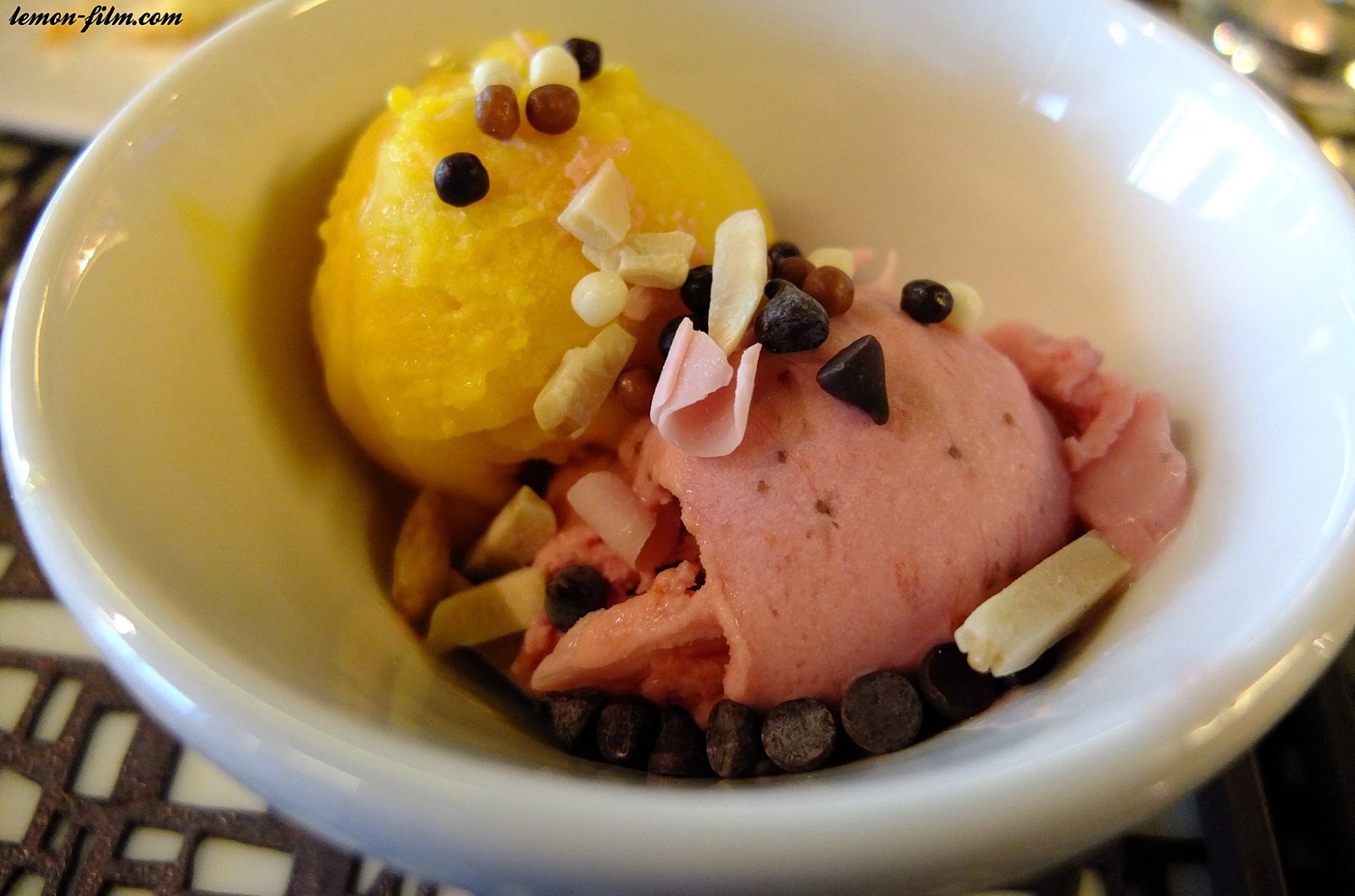 My favorite station was the dessert counter. The taste of sweet, creamy, milky, zesty and buttery all falls into the category. I loved the chocolate moose the most because of those crispy chocolate mini balls that are topped on the moose, giving the extra crunchy mouthfeel. This is my first time having lemon meringue pie. I find the zesty hint of lemon taste quite refreshing. There were also 6 varieties of ice cream flavors to choose and 4 toppings for your selections.
Conclusion:
Nice and comfortable restaurant with good and approachable service staffs. I find the restaurant's dining hall and the chefs' cooking area clean and tidy. The restaurant has great table arrangements for a different number of guests.
The food selections were limited and none of the food selections really made me craved for more servings. The desserts are much better than the main food selections. I don't remember seeing the salad bar station during my visit.
The price per person for a weekday lunch is $58 excluding service charge and GST. With only Citibank credit cards, you will enjoy a 1-for-1 lunch dining deal with Triple Three. Hence, I am paying $58 for 2 persons. Without the 1-for-1 dining deal, this international buffet is not worth it.
Address of my review
Mandarin Orchard Singapore
Level 5, 333 Orchard Road
Singapore 238867
Opening hours:
Daily
Breakfast: 6.30am – 10.00am
Lunch: 12.00pm – 2.30pm
Dinner: 6.30pm – 10.00pm
Sunday International Lunch
12.00pm – 3.00pm
Tel: (65) 6831 6288/71
Email: [email protected]
Website: www.triplethree.com.sg