Travel 270km down from Perth and located at the south west corner of Western Australia, the Margaret River is a destination that attracts an estimate of 500,000 visitors yearly. The Margaret River is well-known for their premium wine production in Australia, with a market share of 20%. With it's excellent climate that accommodates well for ideal growing of vineyards, this region grow fruits to have intense flavor and have lead Margaret River to be one of the premium wine producing location in the world.
In this post, I will be sharing with you my top 3 best food experiences in the Margaret River.
3. Margaret River Dairy Farm
The Margaret River Dairy Farm is an award winning company for their cheese and yoghurts, which are produced at the Margaret River. These yummy and delicious cheese includes Brie, Fetas and Baked Ricotta.
When I was there, the Margaret River Dairy Farm's manufacturing facility caught fire on December 2012 and currently, it is unavailable to supply yoghurts until the factory is restored. Even though there is no free yoghurt tasting, I still get to enjoy free cheese tasting and their must try creamy, smooth and not overly sweetened chocolate milkshake.
A small cosy shop that shows the arrow "CHEESE TASTING".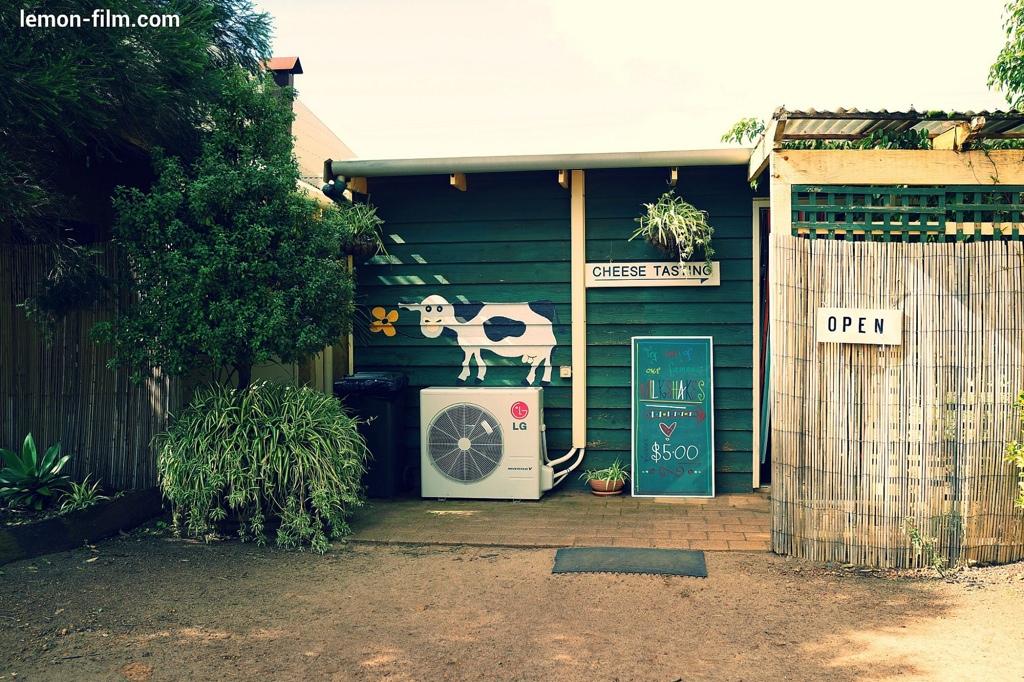 Besides yoghurts and cheese, they are also famous for their milkshake.

Pricing on their menu, all written in chalk.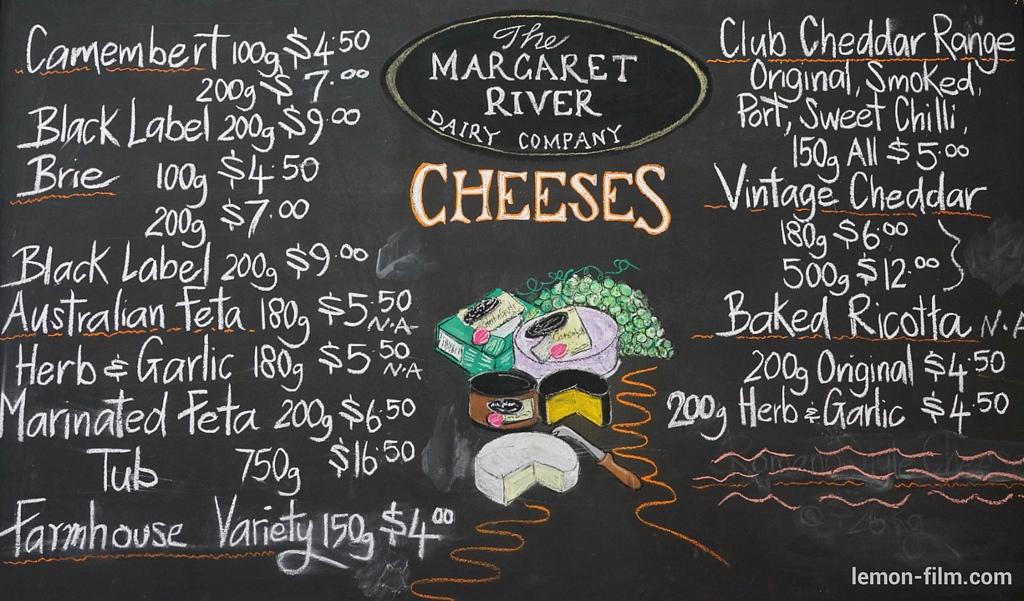 Delightful, creamy and nugget-sized cheese for tasting.

Cheddar cheese with chili. Interesting taste that spiced up my taste buds.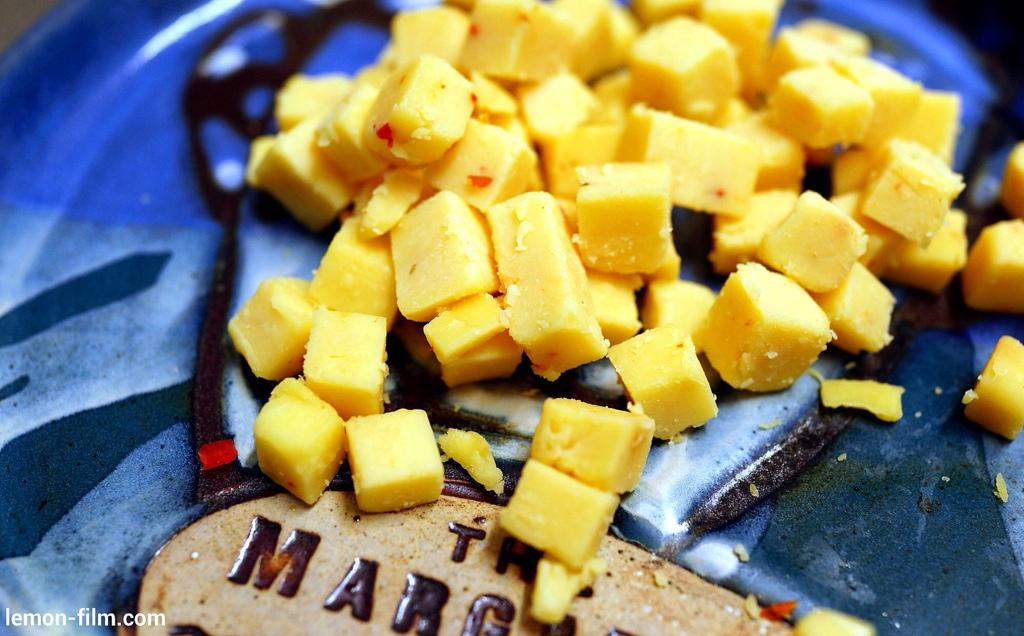 Tightly sealed cheese kept at cold temperature.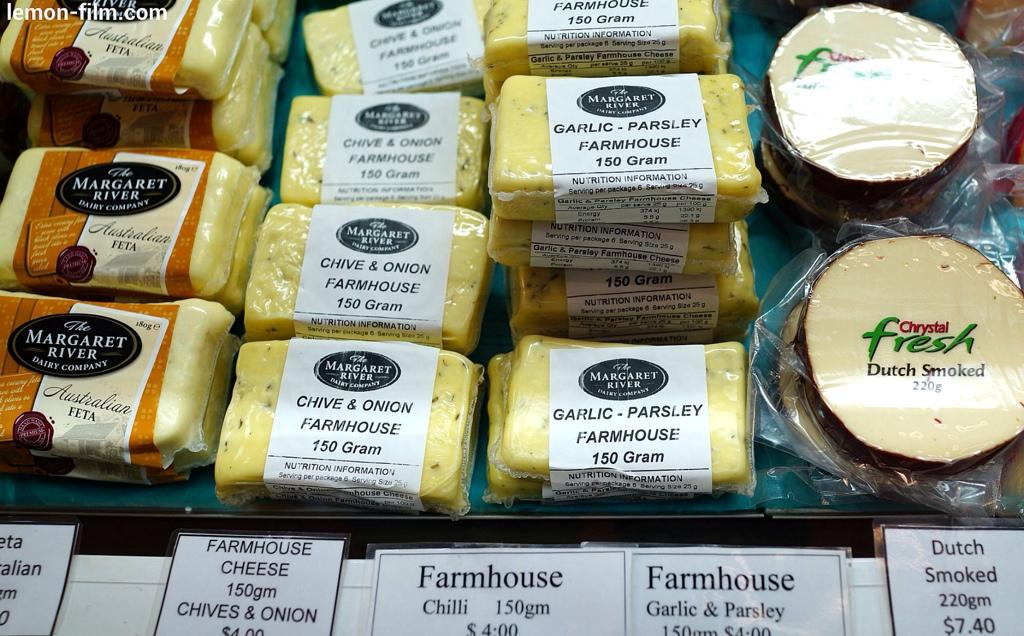 A different packaging of cheese.

Preparing my chocolate milkshake.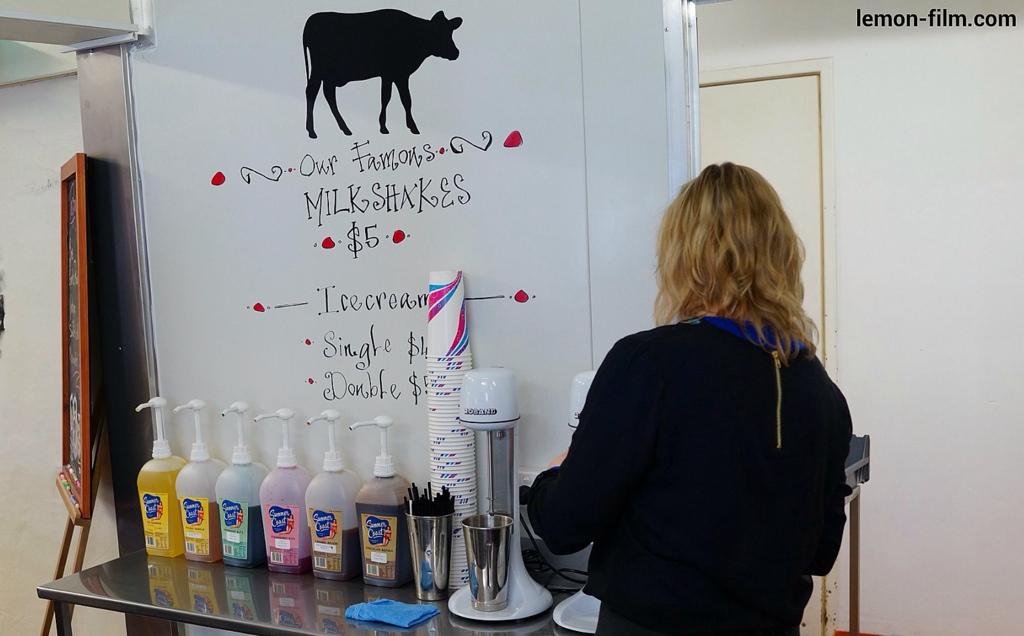 Address of our visit
Margaret River Dairy Farm
Bussell Highway, Cowaramup
Opening hours
Mon – Sun: 9:30am – 5:00pm
Closed: Good Friday, Christmas, Boxing and New Years Day
2. The Margaret River Chocolate Company
Heard of huge pot of chocolates? The Margaret River Chocolate Company let their customers to have endless scooping of their milk chocolates and dark chocolates from their huge pot of chocolates. Comparing with Whistler's Chocolate Company at Swan Valley from my previous post, the Margaret River Chocolate Company have a totally different chocolate strategy for their chocolate lovers.
Whistler's attracts children with their beautiful crafted chocolate cartoon characters and candies-coated chocolates, while Margaret River Chocolate Company attracts adults with their artisan chocolate bars and cocoa powder for a cup of chocolate drink. I could not stop myself from scooping those chocolates into my palm in this chocolate factory. Simply irresistible!
Upon reaching the Margaret River Chocolate Company, you will see this huge obvious signboard.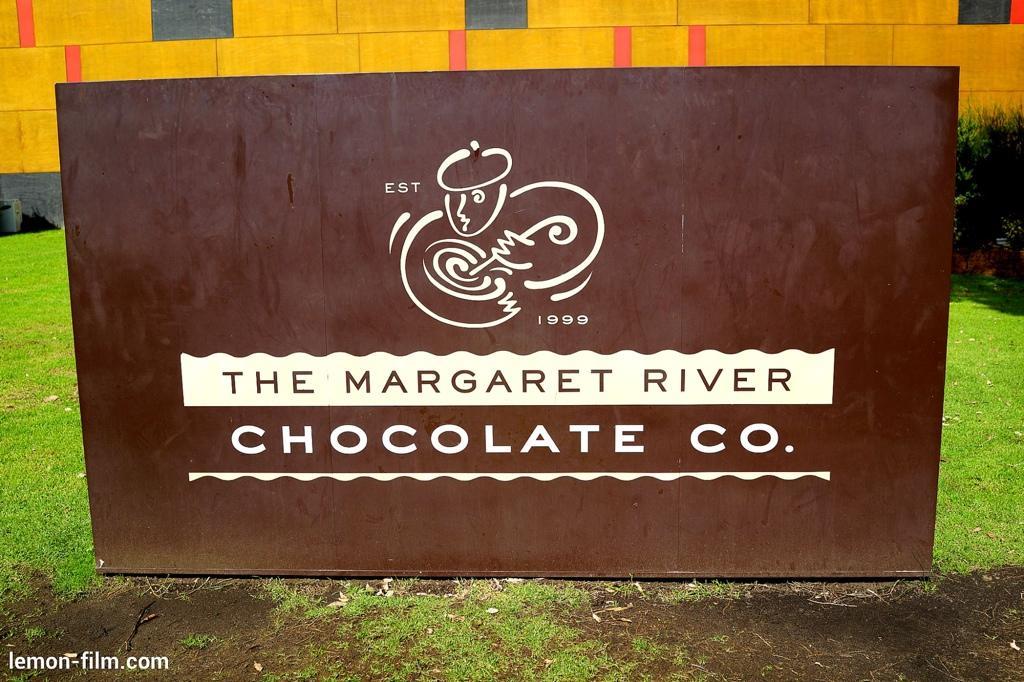 Levels and levels of chocolates behind the counter.

Box packaging from the chocolate company, relatively simple.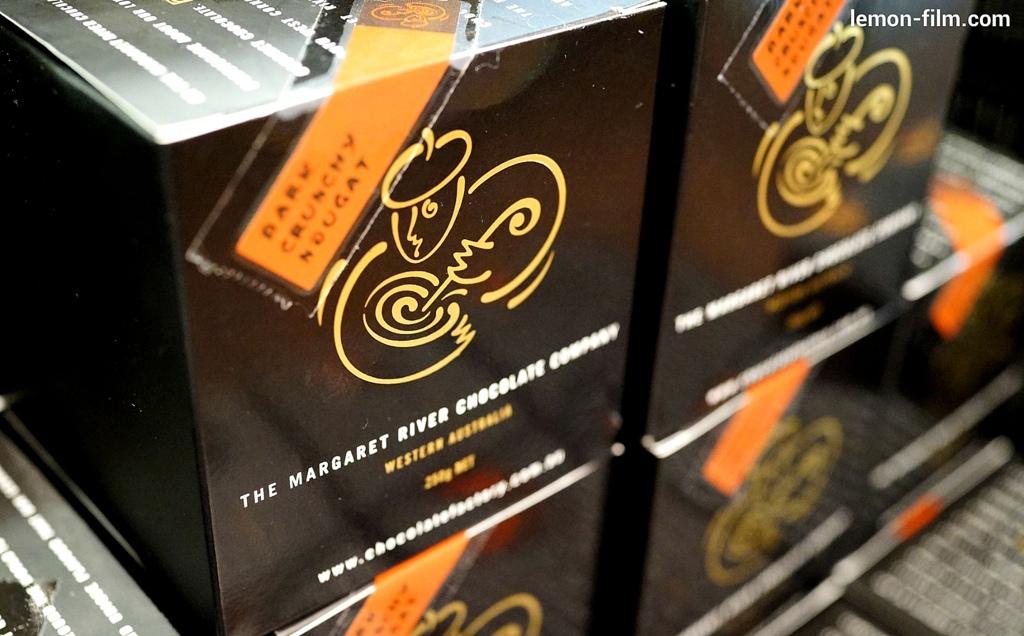 These dark chocolates' cocoa taste was very rich, lightly sweetened and they just melts in your mouth.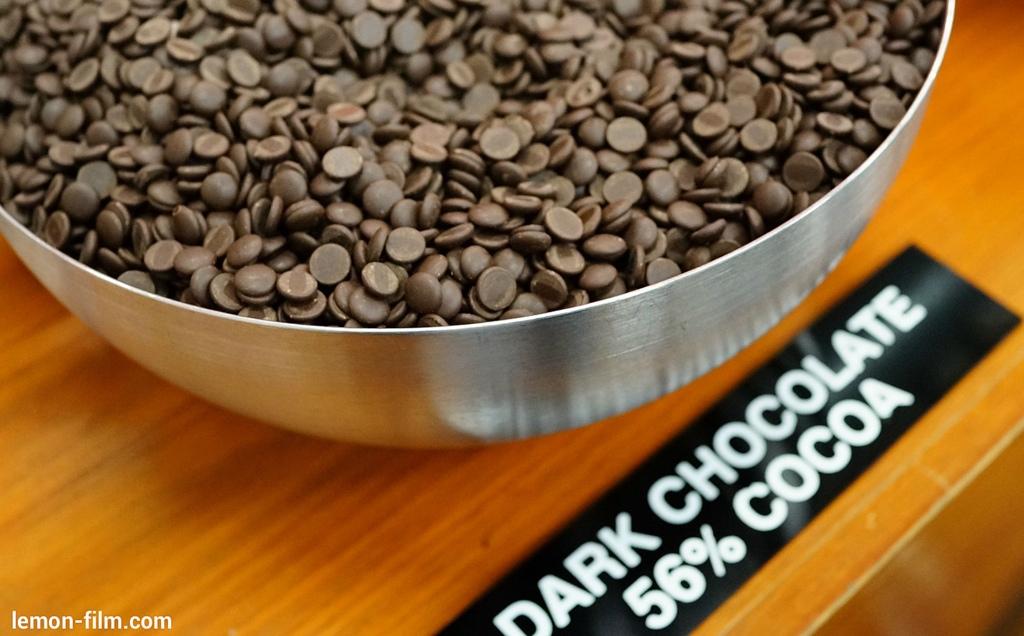 These are milk chocolates, just pure creamy and milky taste.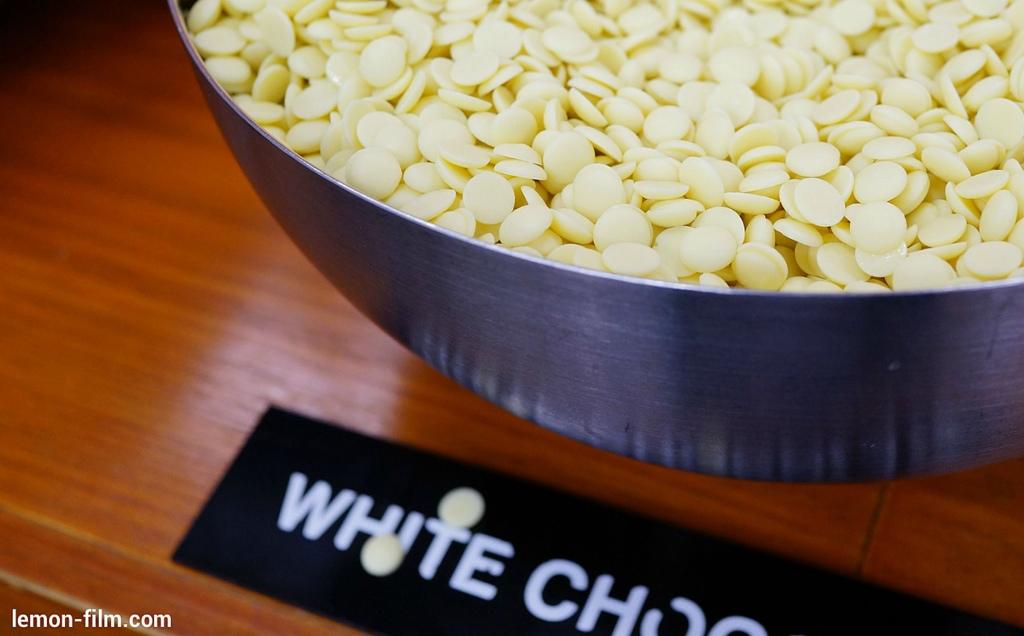 In the chocolate company, this is their showroom of chocolates.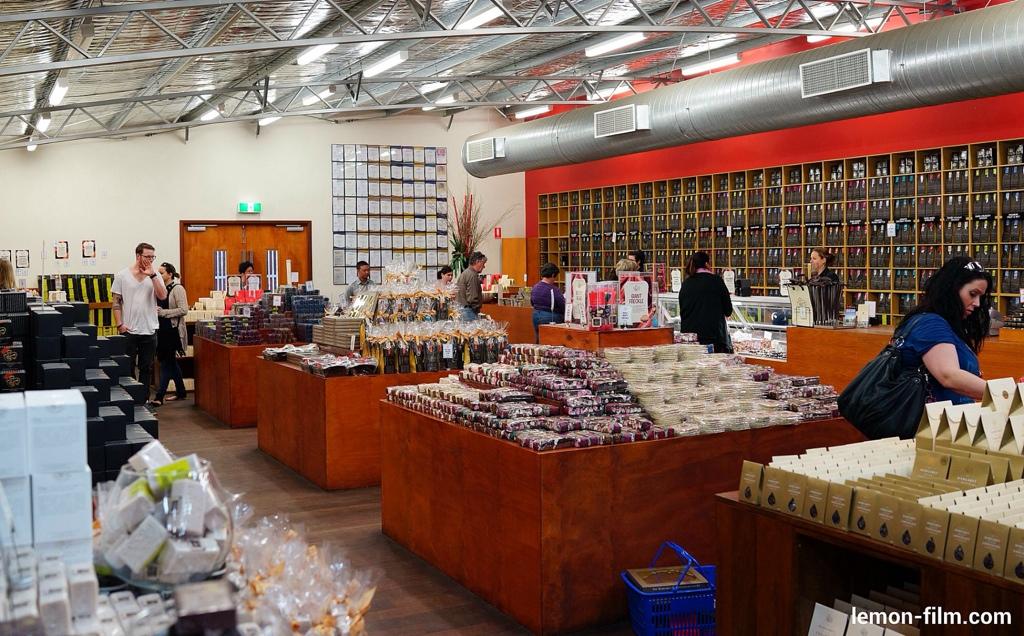 Just like Whistler's, they also have a cafe of their own for their customers.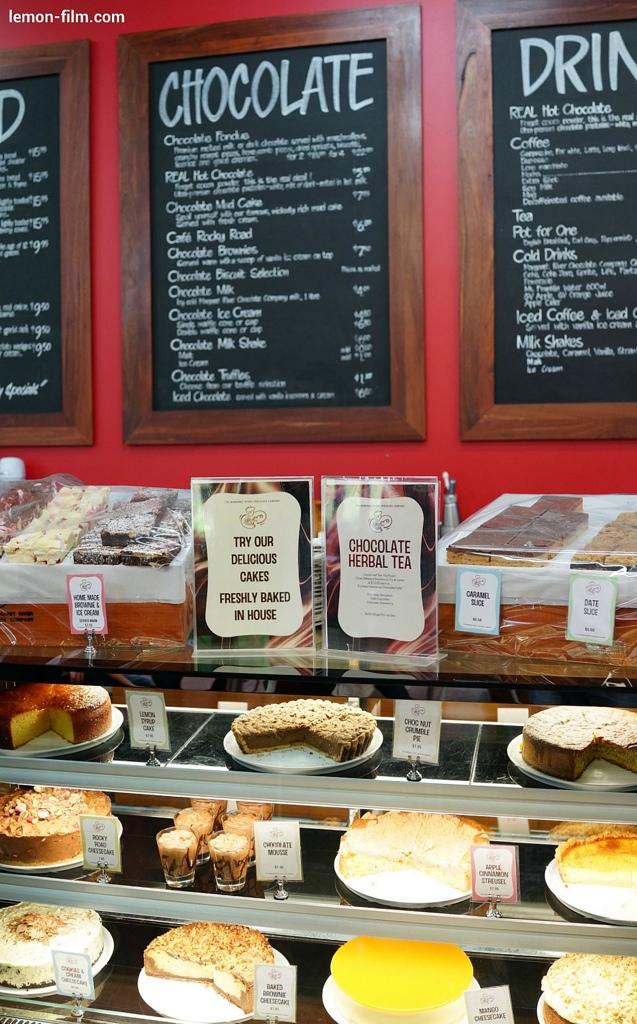 Address of our visit
Margaret River Chocolate Company
Cnr Harman's Mill Road and Tom Cullity Dr
Metricup WA 6280
Opening hours
Mon – Sun: 9:00am – 5:00pm
Closed: Christmas
Web: http://www.chocolatefactory.com.au
1. Margaret River Providore
Awarded the "Top 100 Greatest Australian Gourmet Experience", Providore at Margaret River really lives up to that award. In Providore, it showcases their award winning selections of wine, liqueurs and a huge "spoiled for choices" of spices, dressings, bread spreads, sauces and desserts in their comfortable free tasting boutique.
Providore has an organic backyard which planted lemons, brinjals or eggplants, lavenders and olives. As I was there during the cold winter season, there ain't any bearing fruits and vegetables in the organic garden except for flowers.
This is how Providore looks from the outside.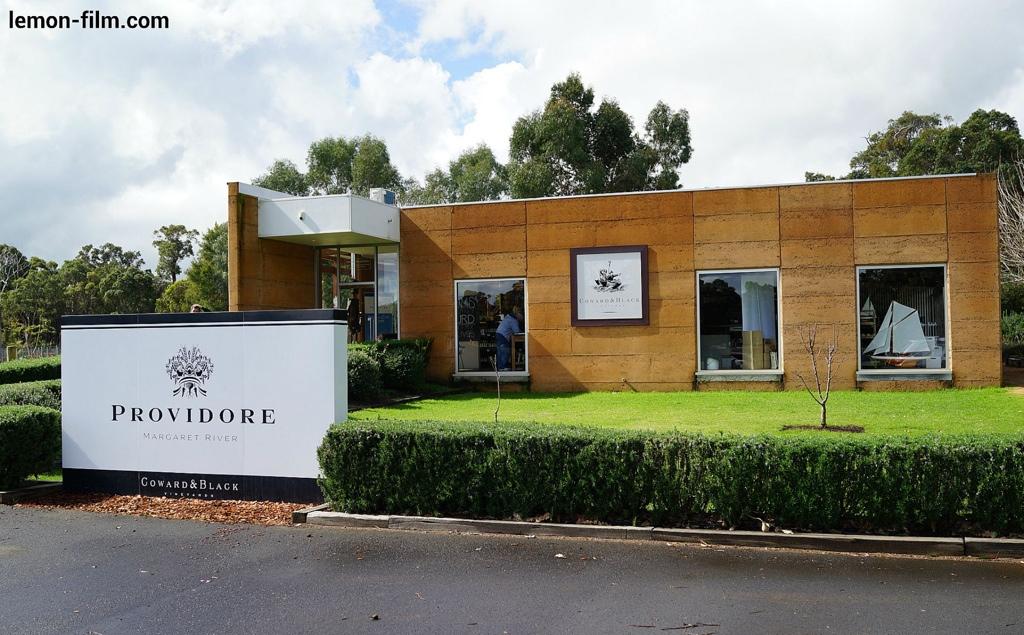 Located at the right hand side of Providore, there is an organic garden.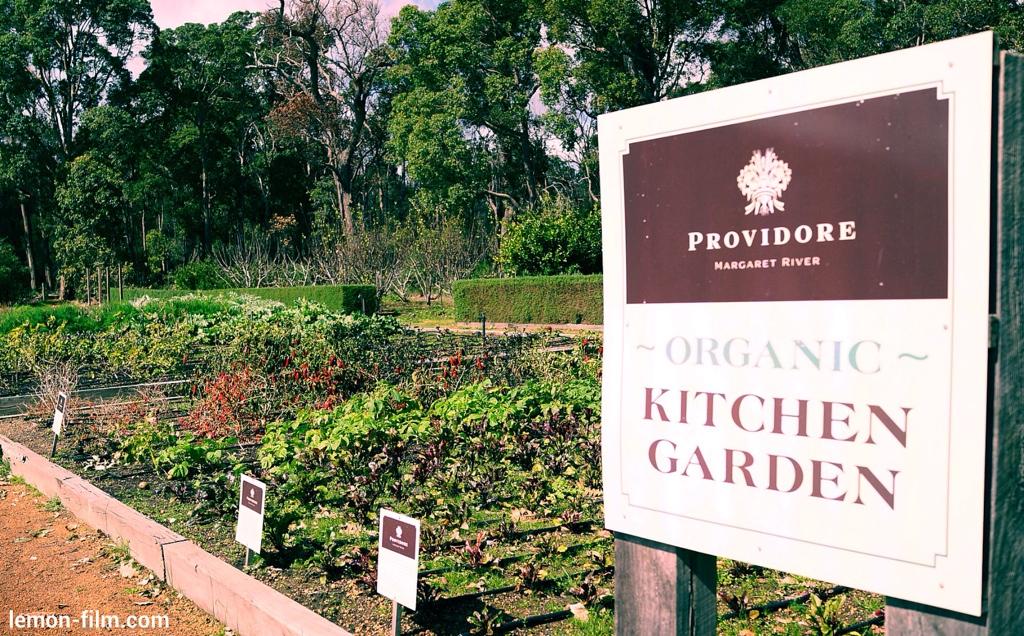 Providore also plants the olives trees.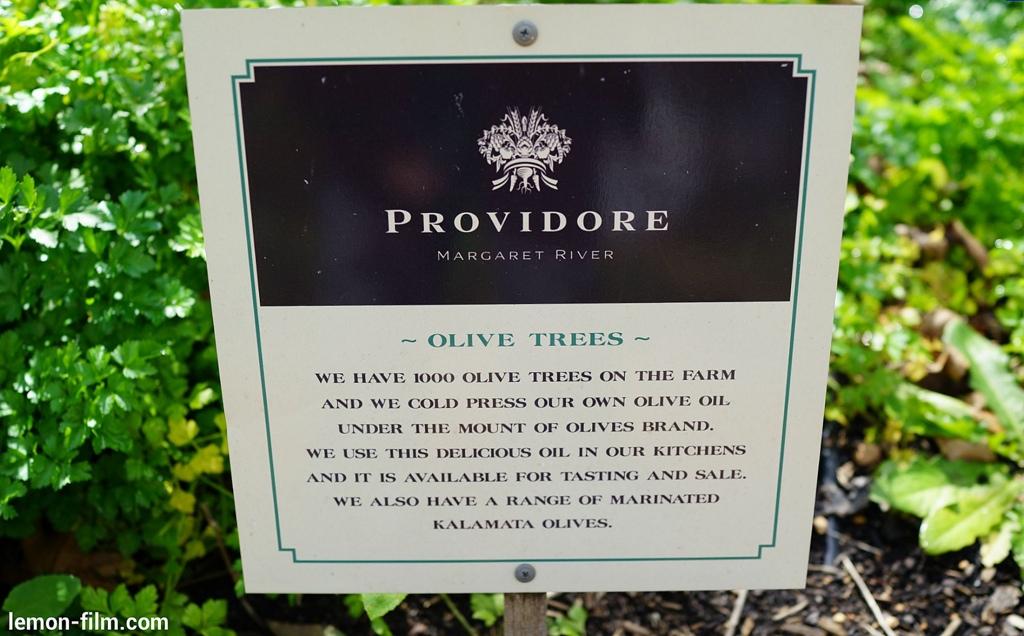 Beautiful glass jars of bread spread.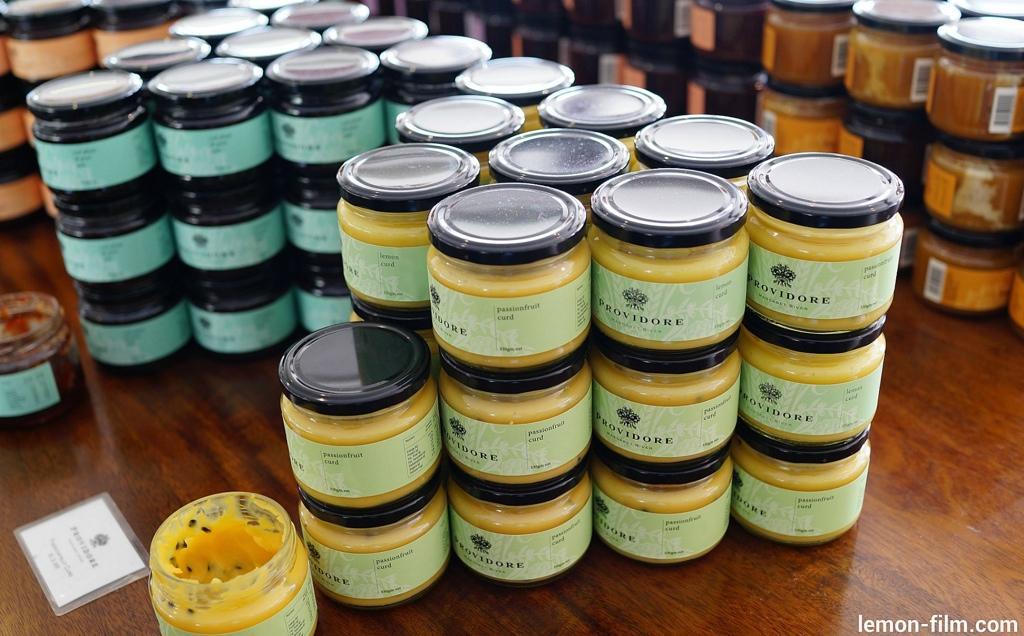 Providore has many unique taste of spices and condiments for their customers. If you loves cooking, probably you can get a few condiments to flavor up your dishes.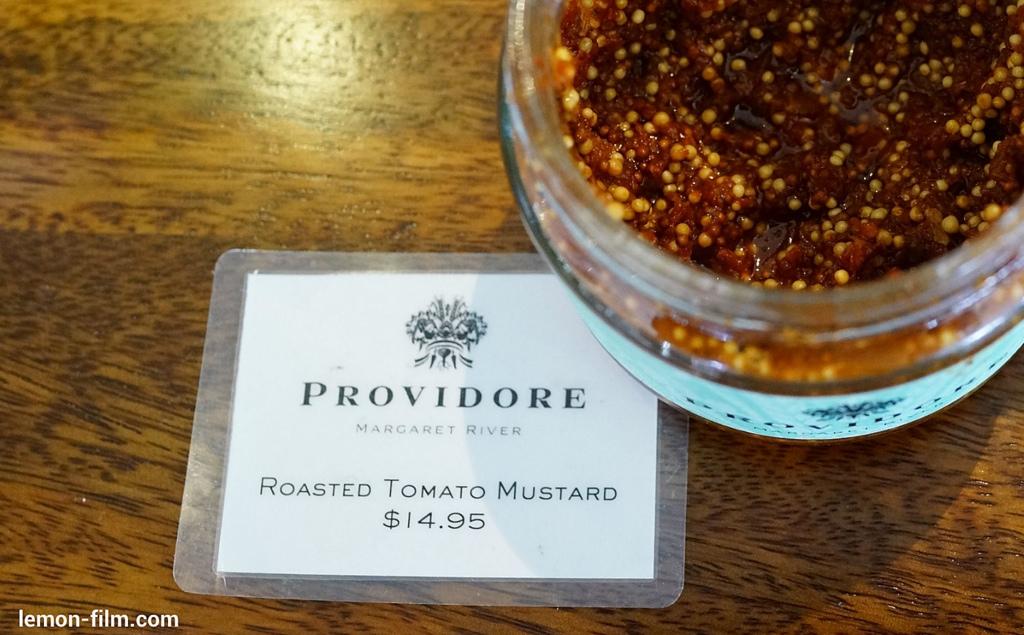 A black and white photography of Providore's jars.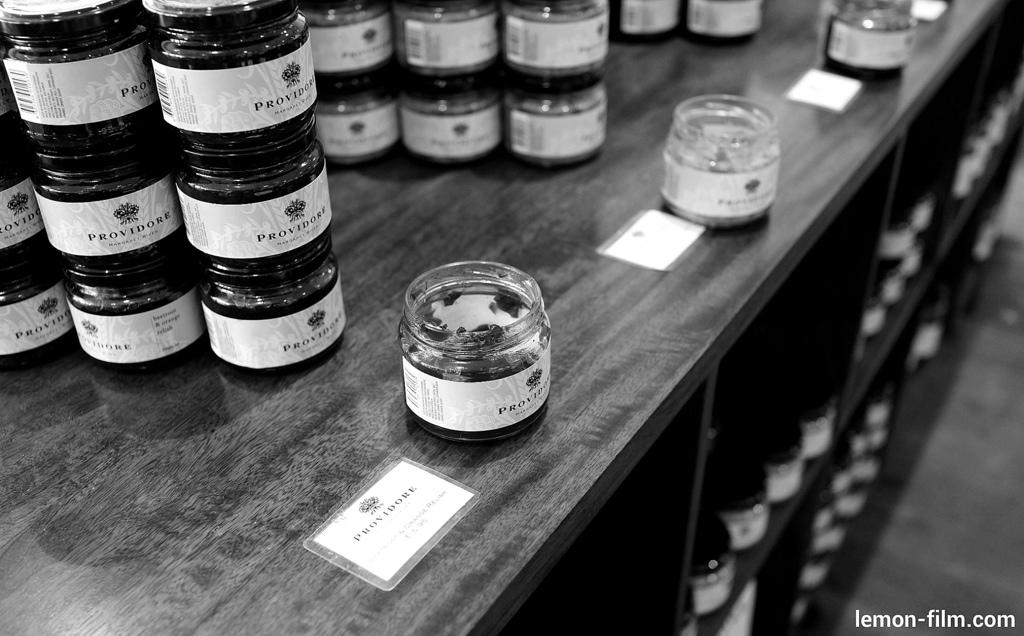 Most of these ready packed ingredients have a simple recipe leaflet guide for cooking ideas.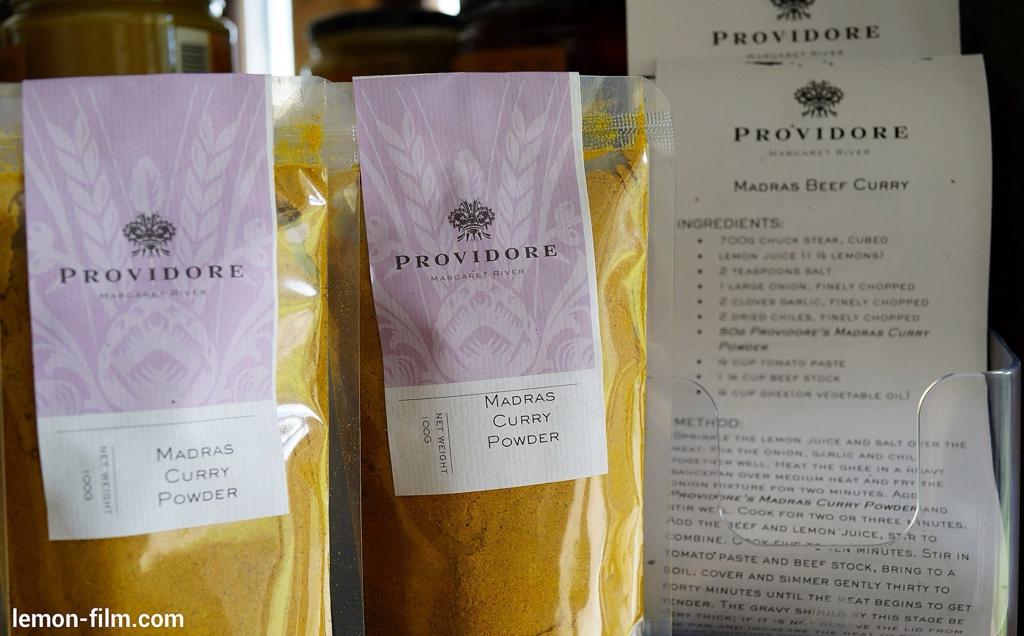 Address of our visit
Margaret River Providore
448 Tom Cullity Drive
Wilyabrup 6280
Western Australia
Opening hours
Mon – Sun: 9:00am – 5:00pm
Closed: Good Friday, Christmas, Boxing and New Years Day
Web: http://www.providore.com.au