The cafe culture in Singapore has been growing rapidly for the past three years. Comparing to many big cafe names, the local cafe scene has set an unique F&B experience for everyone. Regardless if the cafe has a nostalgic or industrial ambience, every cup of coffee brewed surely warms up everyone's day.
On Saturday morning, my family and I decided to go for a great cup of coffee with awesome breakfast. Taking the train ride down to Lavender Station, we walked about 15 minutes to reach this cafe named Tolido's Espresso Nook. I know that Christmas is over, but the Christmas tree still looks good with those twinkling colourful lights.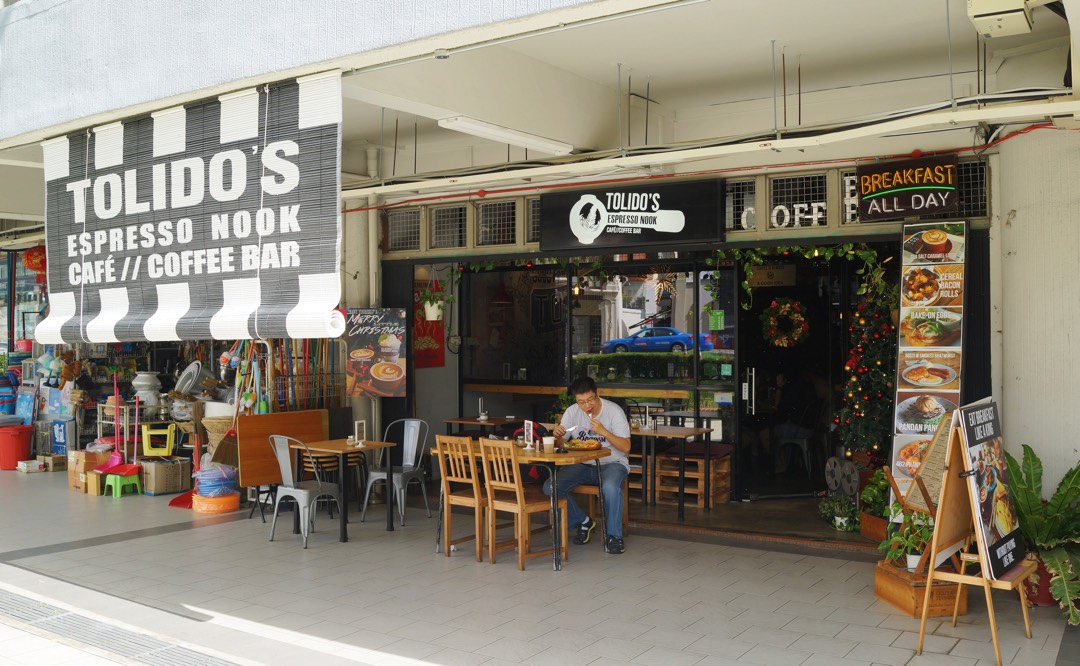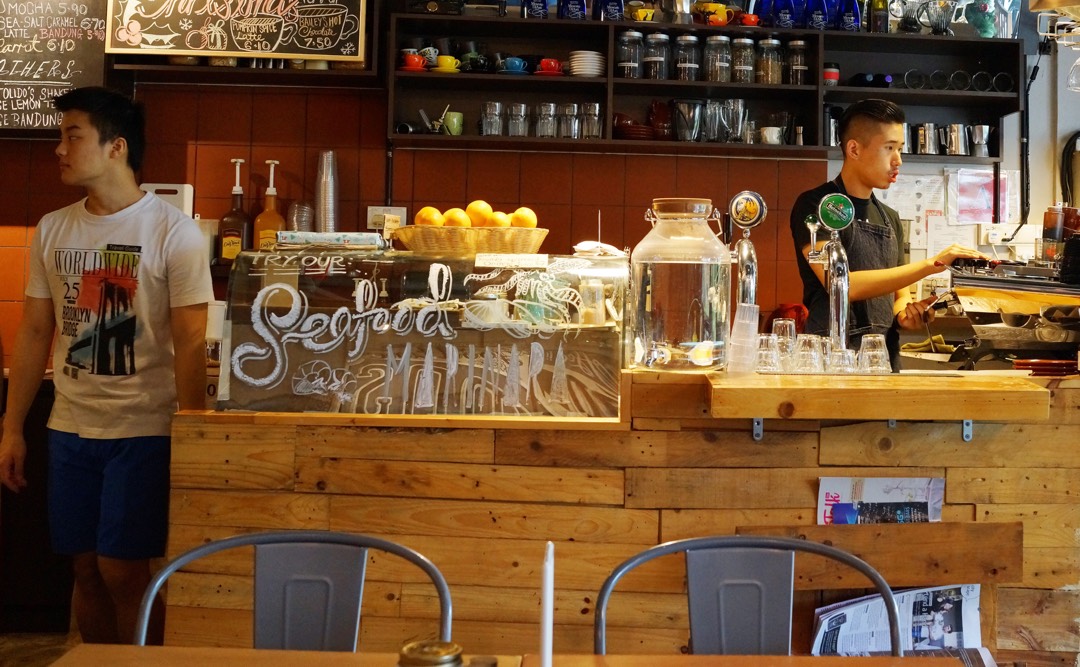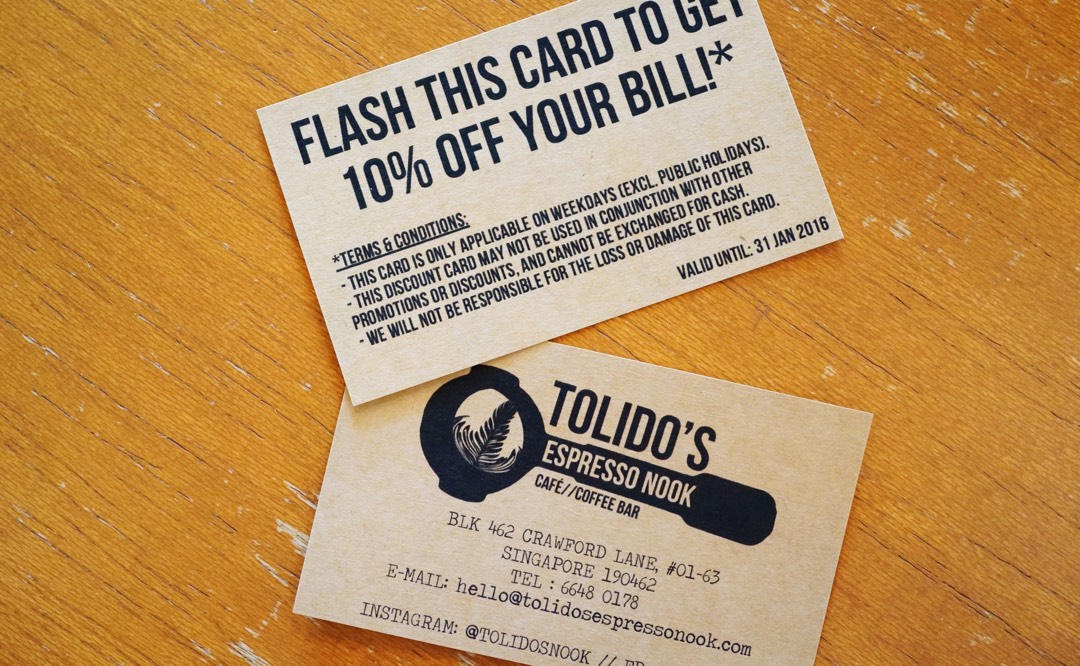 With their coffee beans freshly roasted by Yahava Koffeeworks, Tolido's Espresso Nook has offered many coffee specialities such as the Kopi Latte ($4.50), Sea Salt Caramel Latte ($6.00) and Pumpkin Spice Latte ($6.10). This cafe also serves loose tea leaves by Gryphon Tea Company, Spiced Chai Latte ($5.90) and Hot Chocolate ($4.20).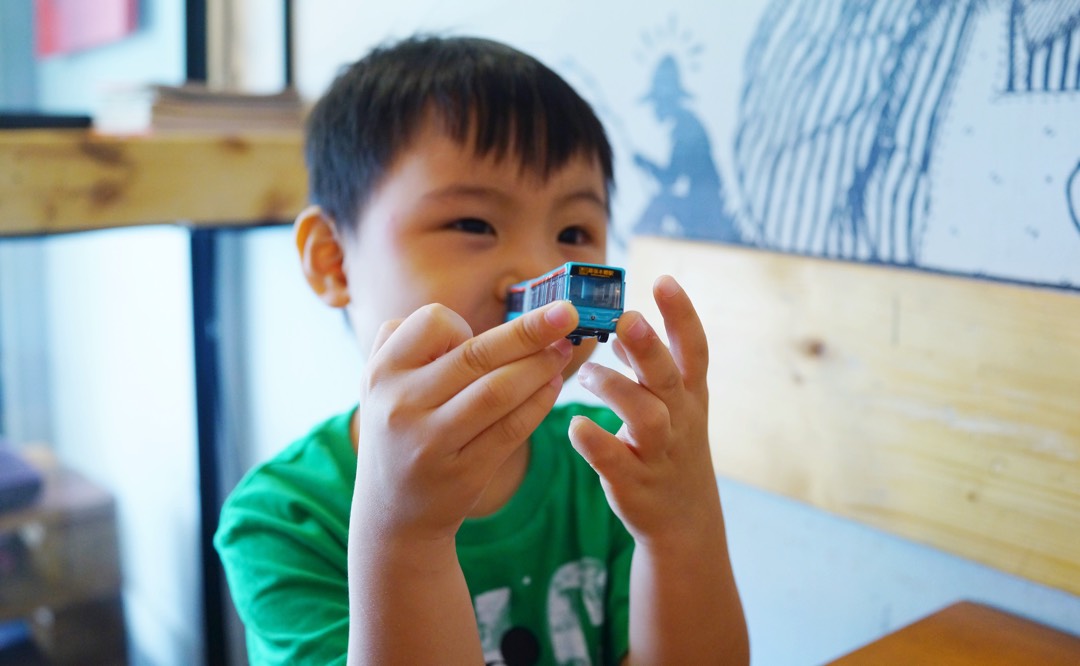 Looking through the All Day Breakfast menu, we decided to place order for the Waffler Slammer ($11.90) and Bake-On Eggs ($15.50). As for our breakfast beverages, we had Flat White ($5.50) and Sea Salt Spiced Latte ($6.30).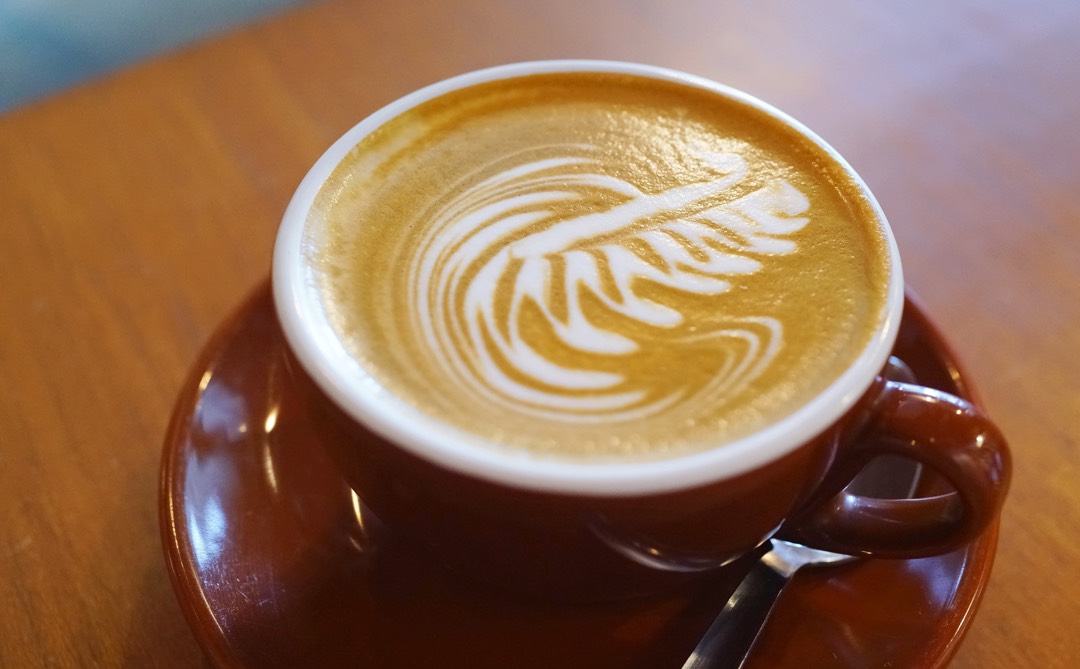 First served to us were our beverages. Both drinks were beautifully crafted with latte artwork. Rich and bold, the Flat White was very smooth. With a hint of spices and salty aftertaste, the Sea Salt Spiced Latte sets an unique drinking experience.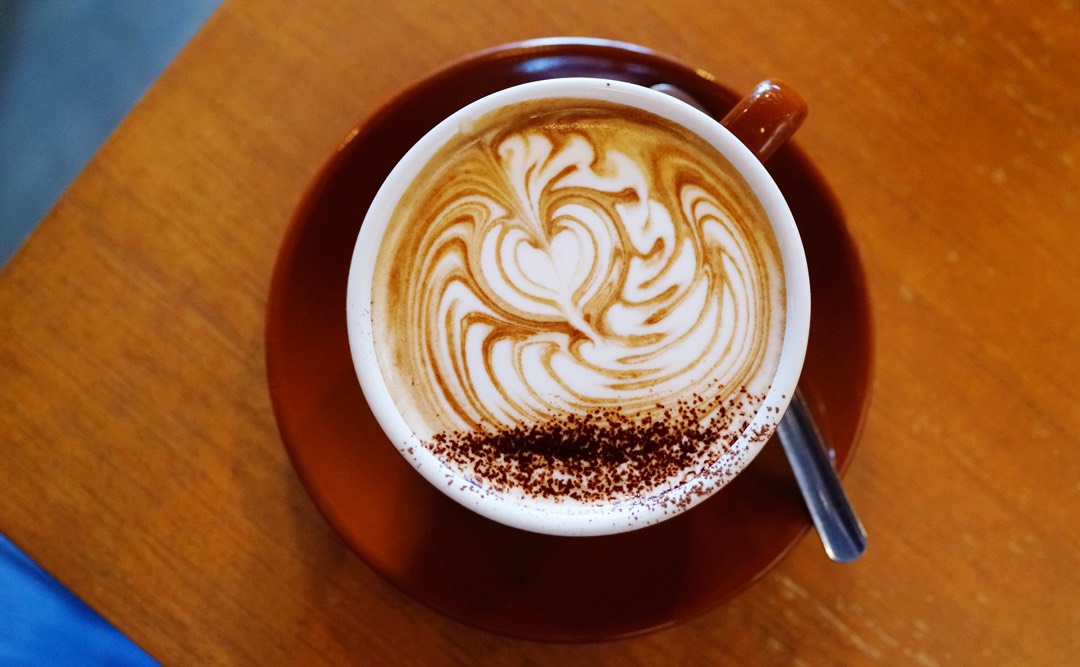 The portions of the Waffler Slammer and Bake-On Eggs are reasonable. Topped with streaky bacon and caramelised onions, the Waffle Slammer is also served with maple syrup, salad and scrambled eggs.
The Bake-On Eggs is an appealing breakfast dish. The eggs are wrapped with streaky bacons and served with cannelloni beans, brioche, tomatoes topped with melted cheese and fresh salad.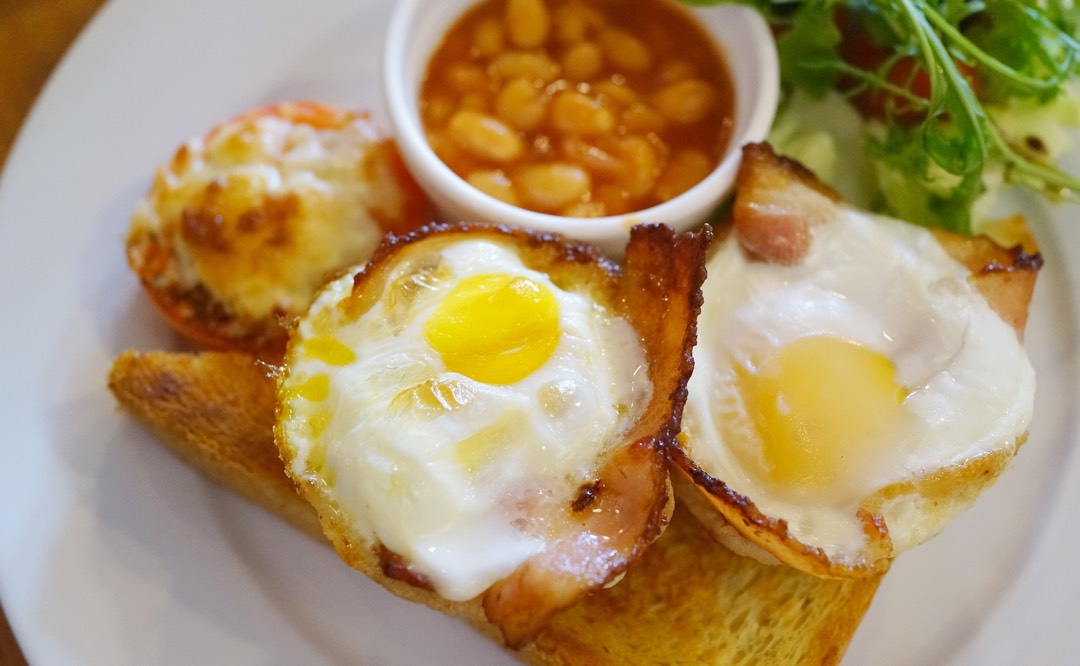 The overall ambience of Tolido's Expresso Nook is great and the staffs were friendly. Due to it's small space constraints, this cafe is not so child-friendly but it is a good hangout place for good coffee and food.
Address of my visit
Tolido's Espresso Nook
462 Crawford Lane, #01-63
Singapore 190462
Telephone: 6648 0178
Website: https://www.facebook.com/tolidosnook