The Royals Cafe At Upper East Coast Road is a certified Halal cafe which serves a fusion of popular Singapore cuisines like Nasi Lemak and Mee Siam and Western food such as burgers and Spaghetti. This is The Royals' first cafe outlet which started back in 2008. In fact, many people knows The Royals for their cookies, breads, puffs and cakes. With this cafe outlet near Siglap, their customers will get to know The Royals more than just their tasty pastries treat.
What I like about The Royals Cafe is the availability of comfortable sofa seating and there is also a Lego corner for children to play and mingle around with those colourful bricks. Magazines and newspapers are available for customers to read and relax in this cafe.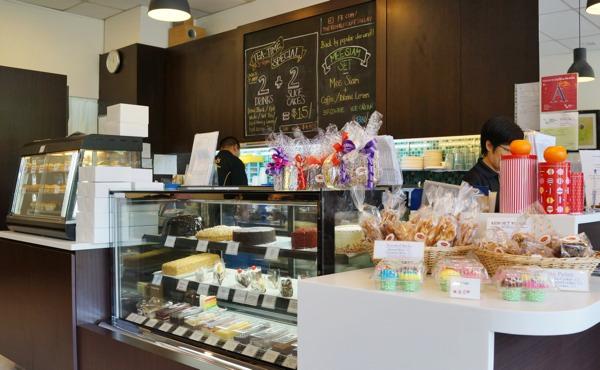 The Royals Cafe serves All Day Breakfast such as Big Breakfast ($11.90) and Deluxe French Toast Set ($11.90), sandwiches as well as other Western mains like Pan-Fried Salmon ($13.90) and Spaghetti with Homemade Meatballs ($11.90). As for Asian cuisines, they have Signature Nyonya Mee Siam ($5.90), Nasi Lemak Classic ($6.90), Beef Rendang with Steamed White Rice ($12.90) and Nasi Lemak with Ayam Masak Merah ($8.90).
Since they have kids' corner in this cafe, The Royals also serve kids' set meals such as Fish & Chips ($7.90), Nasi Lemak ($7.90) and Omelette ($7.90). These set meals also comes with fruit juices or ice cream.
Serving the kid's meal first was the Club Sandwich ($7.90). These mini triple deck sandwich was packed with chicken ham, lettuce and egg mayo. On the side of the plate, there are some potato chips which definitely the kids will love it.
The coffee prices are affordable compared to other cafes which I have been to. My cup of Flat White and Cafe Latte are priced at $3.90 each. Despite that low price, the quality of the coffee is not compromise. The Royals Cafe also served other non-caffeinated beverages such as Deluxe Hot Chocolate ($3.90), Hot Tea with Lemon ($2.90) and Iced Honey Lemon ($2.90).
Trying their Asian cuisine, serving on my table was the Nasi Lemak Classic ($6.90). This is a plate of fragrant coconut rice with fried chicken wing, peanuts, ikan billis, fish nibblets or nuggets, sambal chili and then, topped with an egg. The sweet and spicy sambal chili on my plate of Nasi Lemak Classic was good and I love those crispy ikan billis.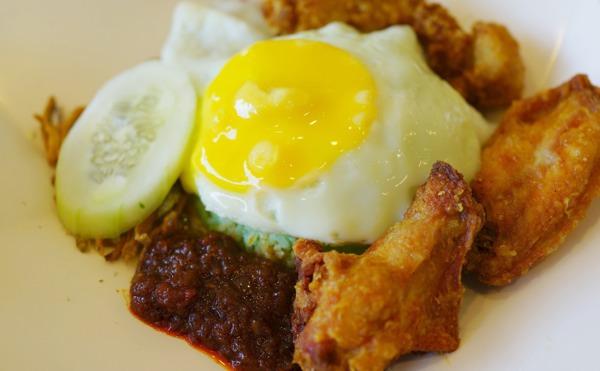 The Royals Cafe's Signature Nyonya Mee Siam ($5.90) is the limelight of this cafe. With their homemade recipe, this spicy and creamy soup with vermicelli is nice. The soup for the Mee Siam was very rich and to tantalize your taste buds, squeeze some lime juice and add more chili into the soup. It will be totally yummy!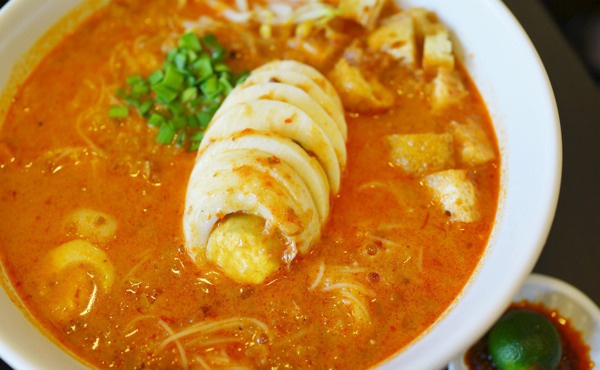 With The Royals started back in 2003 and committed to sell excellent quality of cakes and other pastries at an affordable price to their customers, no one can resist the temptation to buy their pastries. The Royals also does food catering for people who wishes to host parties right in their home or elsewhere. Hence, before making your meal payment at the counter, do visit their pastries corner, buy and share them with your love ones.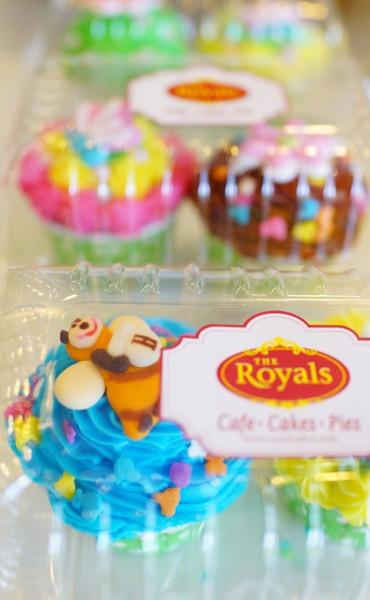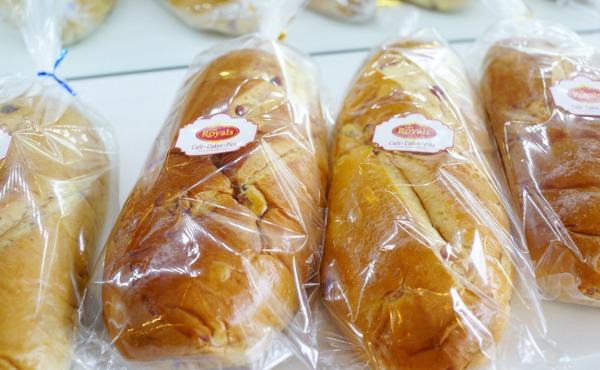 Address of my visit
The Royals Cafe
19, Upper East Coast Road, Crescendo Building
Singapore 455209
Opening Hours
Weekdays: 9:00am to 10:00pm
Weekends & Public Holidays: 8:30am to 10:30pm
Telephone: (65) 6445 6457
Website: http://royalcakes.com