Coffee? I can't wait to try The Lokal's freshly brewed coffee when I first stepped into this cafe, as the coffee aroma was an awakening call for myself. As stated in The Lokal's beverage menu, their coffee are actually from Sarnies, which is another local cafe located at Telok Ayer. With more than ten coffee selections for their customers such as Long Black ($5), Latte ($5.50) and Espresso ($4.50), this cafe also have the availability for special request like decaf ($1), iced ($1) and soy milk ($1.50). The Lokal also serves alcoholic drinks ($12 to $16), smoothies ($9), tea in pot ($6), sparkling sodas ($4 to $5), iced tea ($7) and even freshly squeezed fruit juices ($6) in their beverage menu. Pretty good spread of drinks.
Putting beverages aside, The Lokal gave me an impression of a lively cafe that will make people happy. I considered myself lucky that I managed to get a good seat in front of the baristas, watching them preparing cups and cups of freshly brewed hot coffee. With a large Sunday lunch crowd in this cafe, the service staffs were quite fast in clearing the tables. Here comes my family weekend brunch in The Lokal at Neil Road.
About The Lokal's weekend brunch which is served until 3.30pm, the food menu is very descriptive on the ingredients that are used in the mains. For example, they serves Breakfast burger with pork belly, broken omelette, spinach and chilli jam ($23) and Toasted banana bread, home-made vanilla yogurt, toasted macadamias, caramelised banana ($12). Additionally, they included up to sixteen extra sides to go along with such as poached eggs ($6), grilled sausage ($6), avocados ($4) and smoked salmon ($6).
I actually wanted to try The Lokal's Chai Latte ($6) but it was a pity that it had ran out. Hence, I decided to try their Vanilla Latte ($6) and got my wife a cup of Flat White ($5.50). The Vanilla Latte has a stronger taste of the vanilla syrup than the taste of espresso and the sweetness level is acceptable. Great for people who enjoys flavored coffee.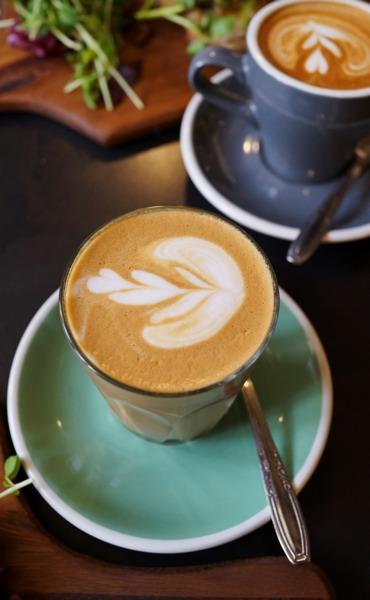 The Lokal's Flat White has a full bodied taste of coffee with nice smoothness when taking a sip off the hot cup. Loved that latte art on the milk froth.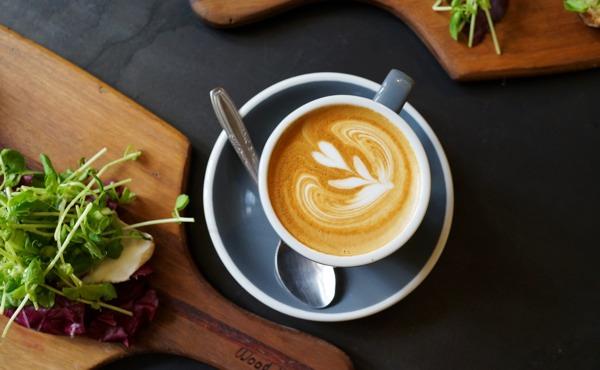 Well, my first main served on my table was the Roast beef on rye, caramelised onions, watercress and grain mustard crème fraîche ($19). The first taste was the sweetness of the tender and juicy slices of beef, which were sandwiched between the toasted slices of rye. The sweetness of the beef came from the caramelised rings of onions. With the crème fraîche spread onto the rye, it gives a creamier taste.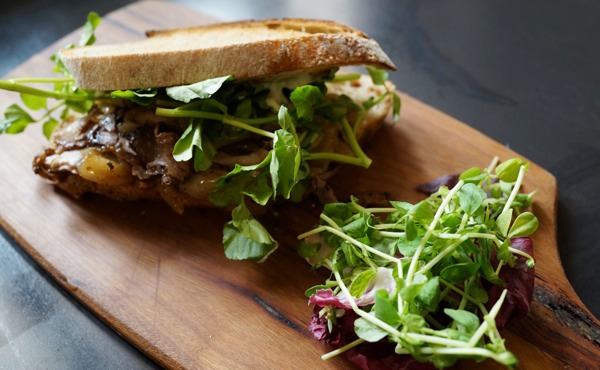 Next was the Roast chicken panini with crispy panchetta, tomato, cucumber, avocado, cos and aioli ($15). Spreading the avocado onto the panini bread gave a buttery taste, the roasted chucks of chicken doesn't taste dry at all and the panchetta added some saltish taste; making this sandwich not bland at all. This is a simple and delightful main which I enjoyed a lot.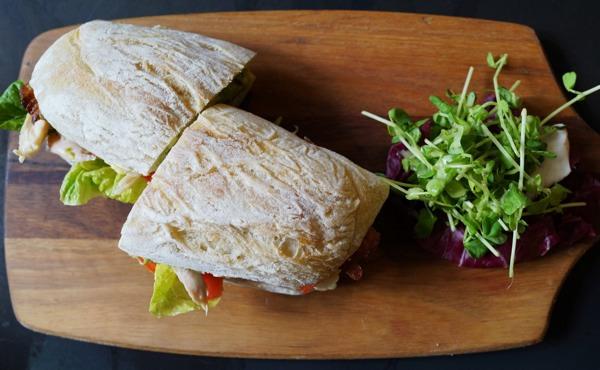 Great taste of coffee and food by The Lokal. The food menu reads yummy and I really wished that I could try out all their food. If you plan to visit this cafe in Neil Road on the weekends, you might need to go there early to get a good seat and the best part is there isn't any service charge to this cafe.
Address of my visit
The Lokal
136 Neil Road
Singapore 088865
Opening Hours
Monday to Friday 8:00am to 6:00pm
Saturday to Sunday 9:00am to 4:00pm (All Day Brunch)
Telephone: (65) 6423 9918
Website: https://www.facebook.com/thelokalsingapore