Waking up early at 7am and get ourselves ready to bid farewell to our comfortable hotel, the journey this time round is going to be a very long one. We are heading down to this beautiful mountainous place call Halls Gap located in the heart of Grampians. Since this is going to be a more than 2 hours road trip, we made sure that our powerbanks are fully charged, water bottles are filled up and tidbits are available to keep Kayden from being fussy.
Halls Gap is located in Grampians and it is well-known of their centuries old natural rock formations, mountainous walkways, beautiful waterfalls and ancient aboriginal arts left in the caves. Grampians National Park, which is voted as one of Australia's best natural attraction, is a wonderland for adventure seekers, campers, wild explorers and nature lovers.
Since we will be staying in Grampians for a night, we will be visiting the Grampians National Park and MacKenzie Falls Walk. These are the two popular destinations which every tourists to Grampians should visit.
Breakfast In Browns Depot Bakery
The first thing we did in the morning after checking out of our hotel was to fuel up our car at the nearby gas station, as the gas tank was running low. After which, we drove down to Browns Depot Bakery which is 5 minutes away for our hot coffee in the cold morning.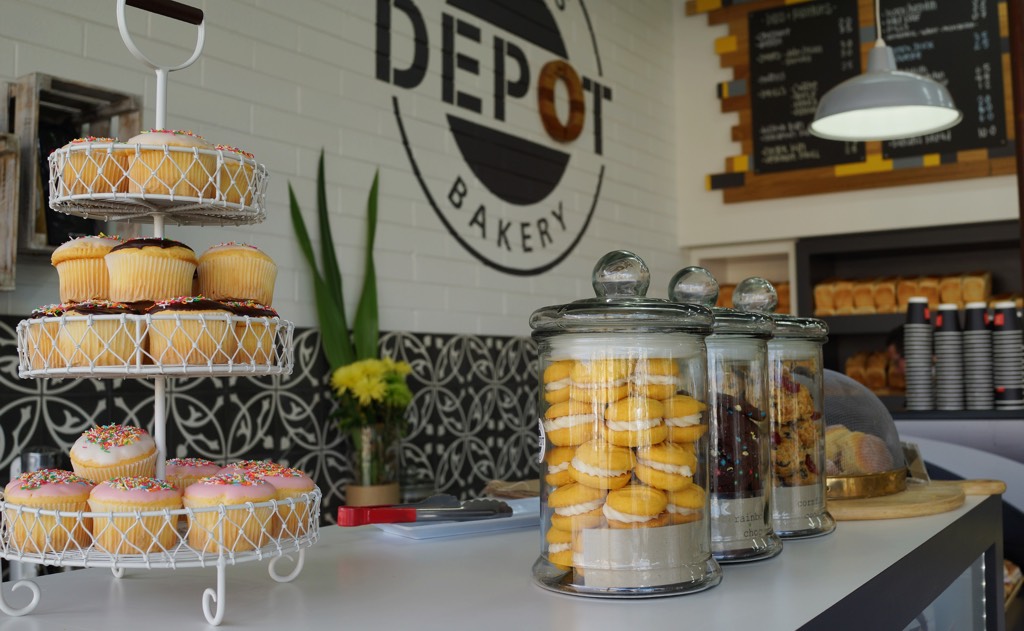 "Good morning and welcome!", greeted one of the service crew to us and we were the only morning customers in Browns Depot Bakery. Very much similar to Apollo Bay Bakery, this cafe sells handmade pastries, pies and breads fresh from their oven. Their buns and pastries such as croissants, cinnamon buns and muffins are priced between $1.70 to $4.80 each, while a slice to a loaf of freshly baked bread are priced between $0.70 to $10. In the sandwich bar menu, they serves rolls and BLT sandwiches which is priced from $3 to $7.30 each. Besides bakeries, Brown Depot Bakery also sells fruity bread spreads by Fat Fox.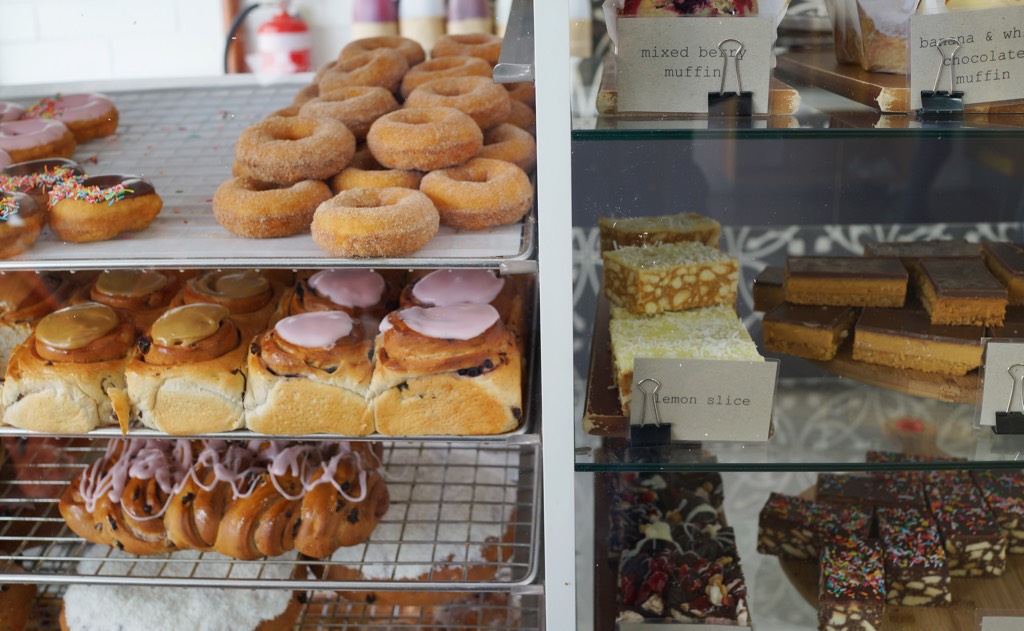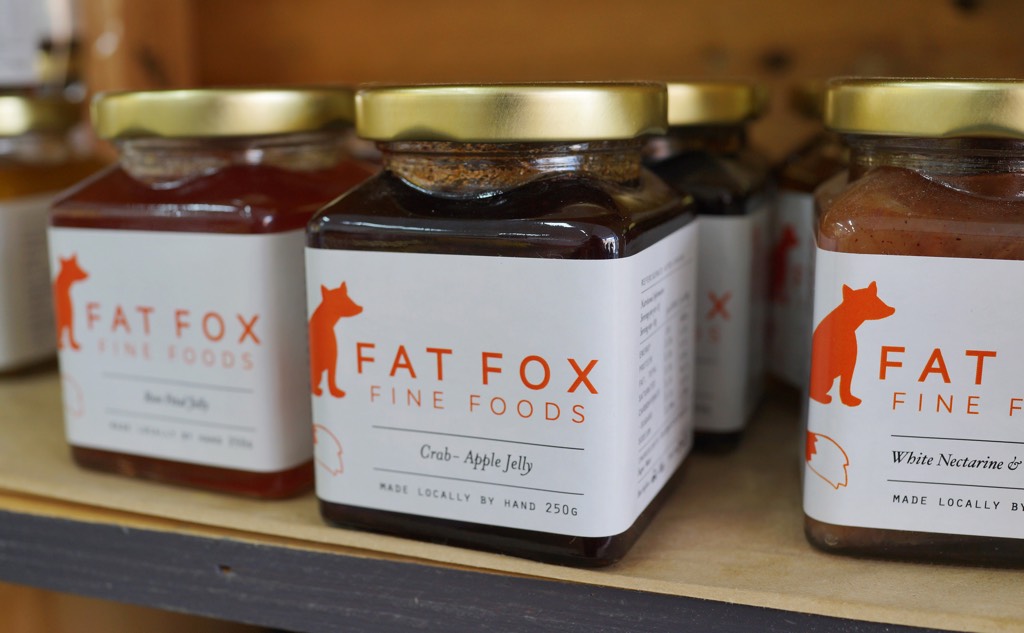 Standing right at the counter and kept looking at their pastries behind the display glass, I was spoilt for choices. Totally lost, one of the friendly staff recommended me his personal favorite, the Family Potato Pie ($13.50).
Besides the Family Potato Pie, I have also ordered their Mixed Berry Muffin ($3.50) and two cups of Flat White ($4.50). Topped with thin slices of crusty soft potato, the Family Potato Pie is stuffed with well-marinated and juicy minced beef inside. I was surprised to see lots of real blueberries hidden inside the Mixed Blue Berry Muffin. Taste of the muffin? Moist, fluffy and not sweet.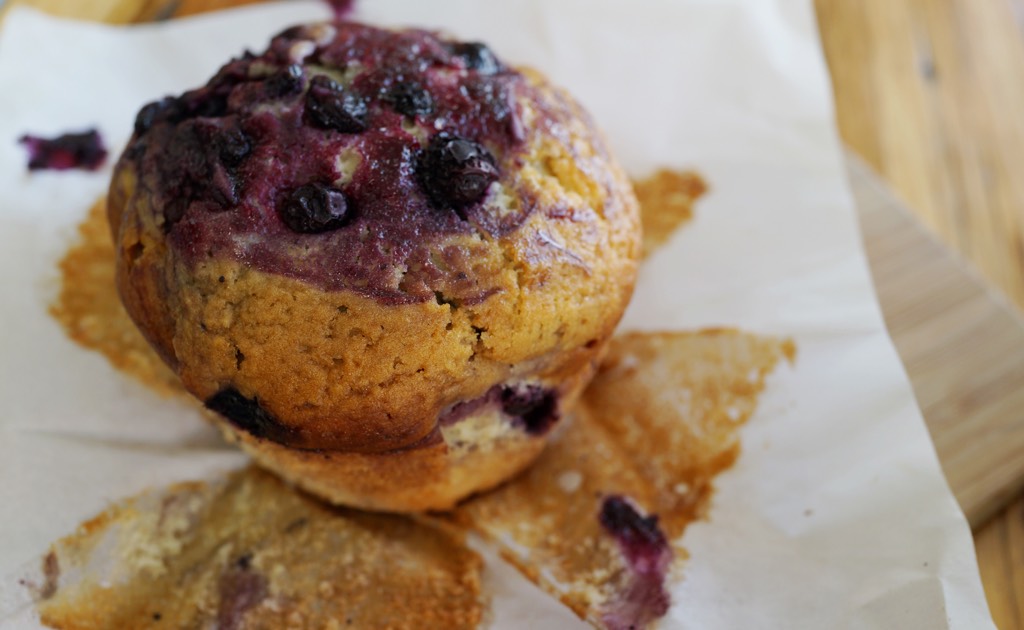 The Flat White from Browns Bakery Depot was fantastic. Smooth and bold with the taste of coffee beans. Great caffeine booster! After our breakfast in this neighborhood friendly bakery, we are ready to travel down all the way to the Grampians.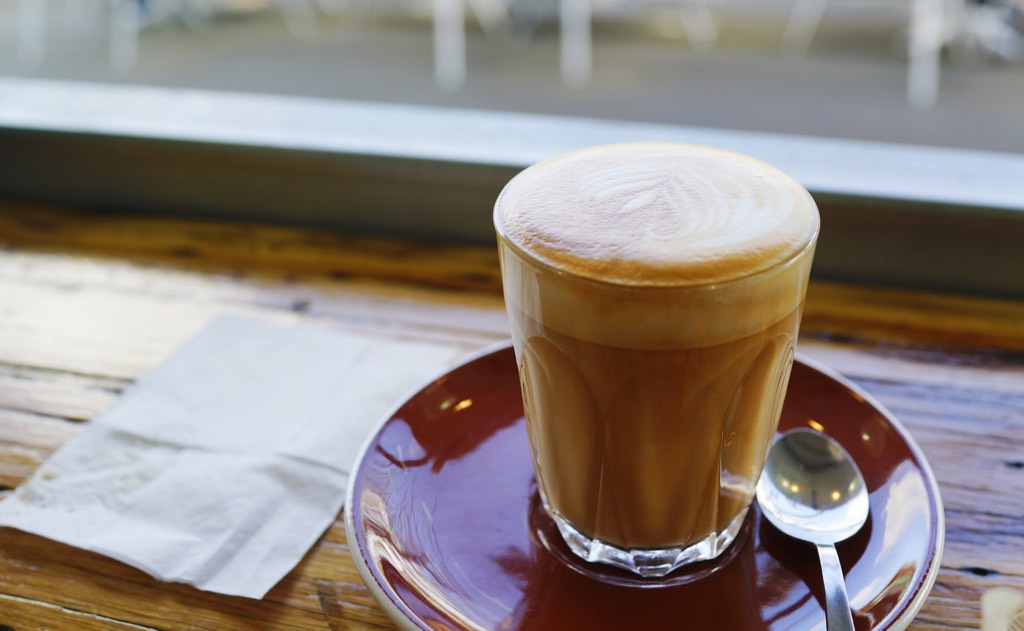 Address of my visit
Browns Depot Bakery
A/106 Koroit St
Warrnambool VIC 3280
Australia
Telephone: +61 3 5561 0296
Website: https://www.facebook.com/brownsdepotbakery
Basecamp Eateries in Grampians
We reached Grampians' Halls Gap at 11:30am and decided to have an early lunch before we set off for the rest of the destinations. Got out of our car, we saw a lot of majestic and rugged grey mountains surrounding Halls Gap. These mountains reminds me of my Yosemite wallpaper in my MacBook. In this town, we strolled and decided to dine in at Basecamp Eateries located in 109 Grampians Road.
Basecamp Easteries is popular for burgers and pizzas in their food menu. Their burgers menu includes beef, chicken, fish and vegetarian selections, which are priced between $12.50 to $16.50. Baking up to 10 different types of pizzas, the food pricing are based on their sizes; $15 for small, $22 for medium and $25 for large.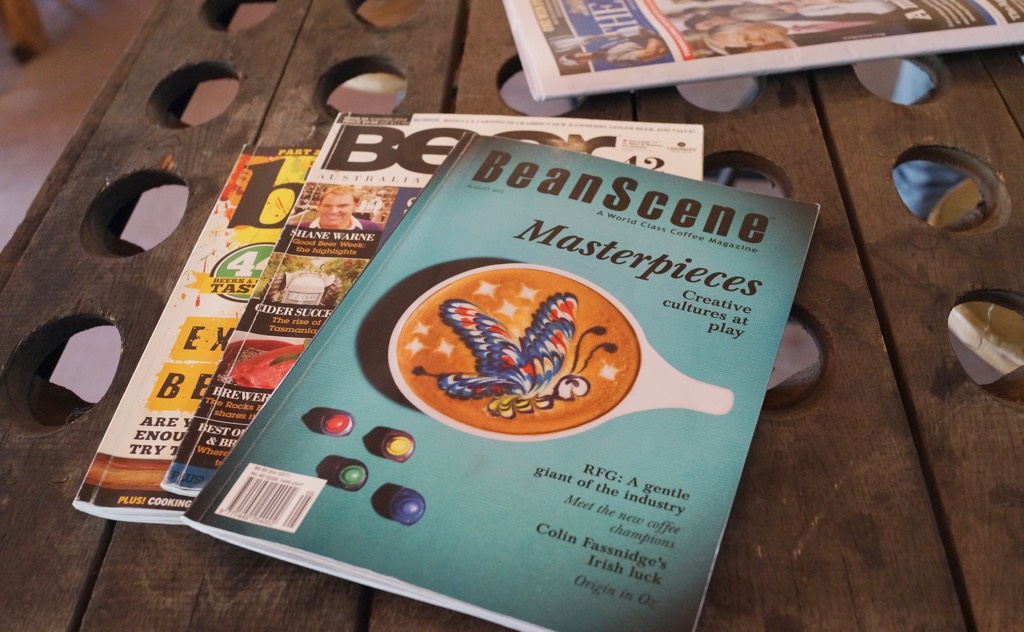 Calling it the Big Ass Shakes, we have ordered our strawberry milkshake which cost us $7 and our bottled peach tea is priced at $4.50. On my first strawberry milkshake taste, it was good. Personally, I would still prefer the milkshake from the Bottle Of Milk because it was much thicker.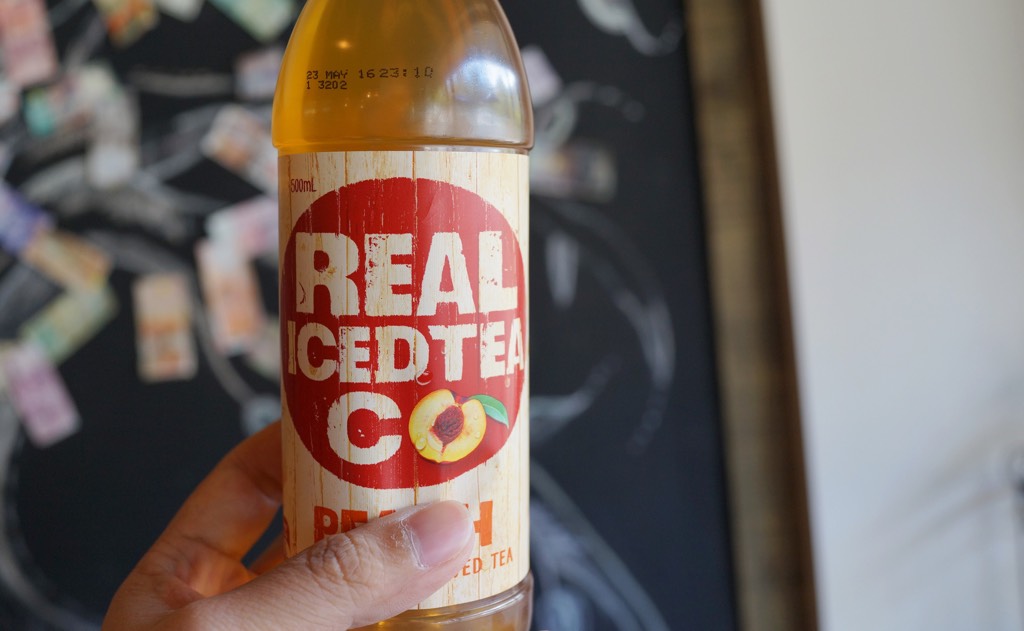 Layered with Barramundi fillet, lettuce, slices of tomato, tasty cheese and house mayo, the Eric Fish Burger ($16.50) was served to us before our pizzas. With french fries on the side, the burger bread was lightly toasted with butter and it had a hint of herbs, while the fish fillet was fresh.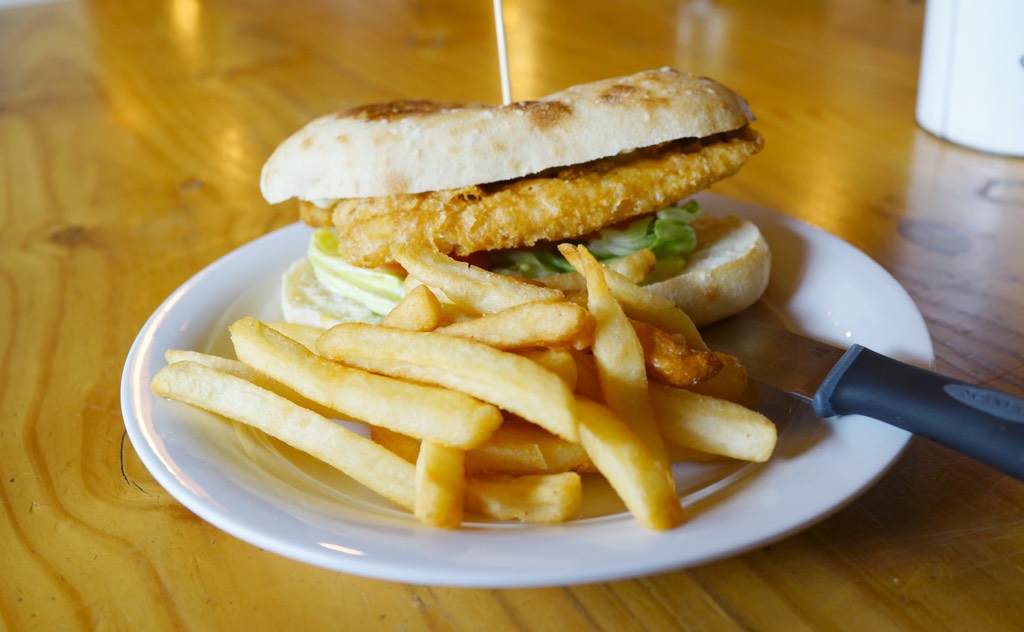 We have ordered two large pizzas, Tropic Thunder and Mexican. The Tropic Thunder is topped with pineapples, leg ham, cheese and diced tomatoes, while the Mexican is topped with salami, roasted peppers, Spanish onions, leg ham and tomato napoli. Both pizzas were very thin crusted and amazingly tasty. Love it!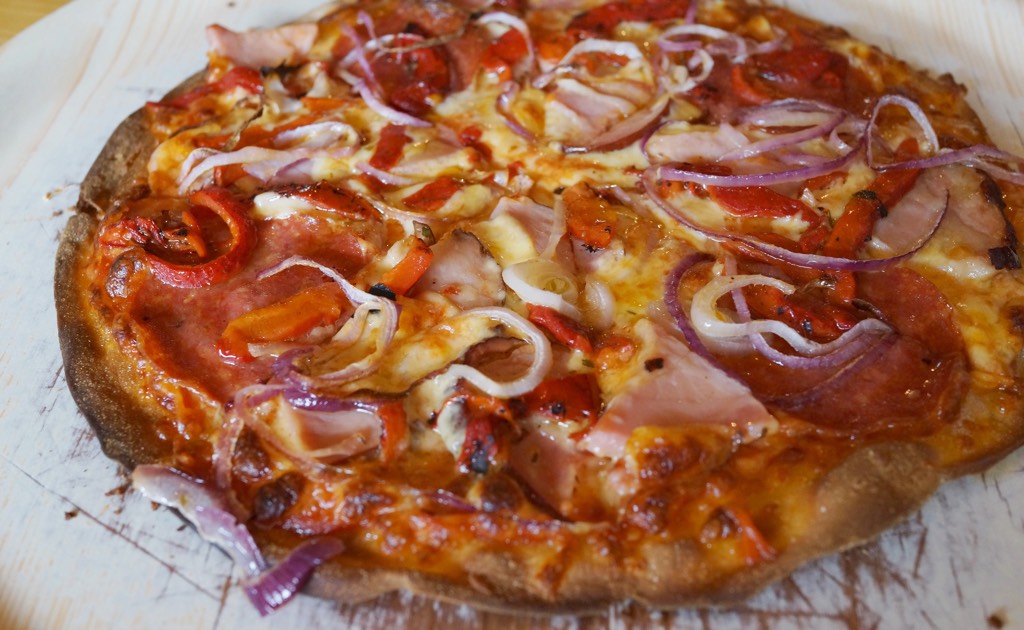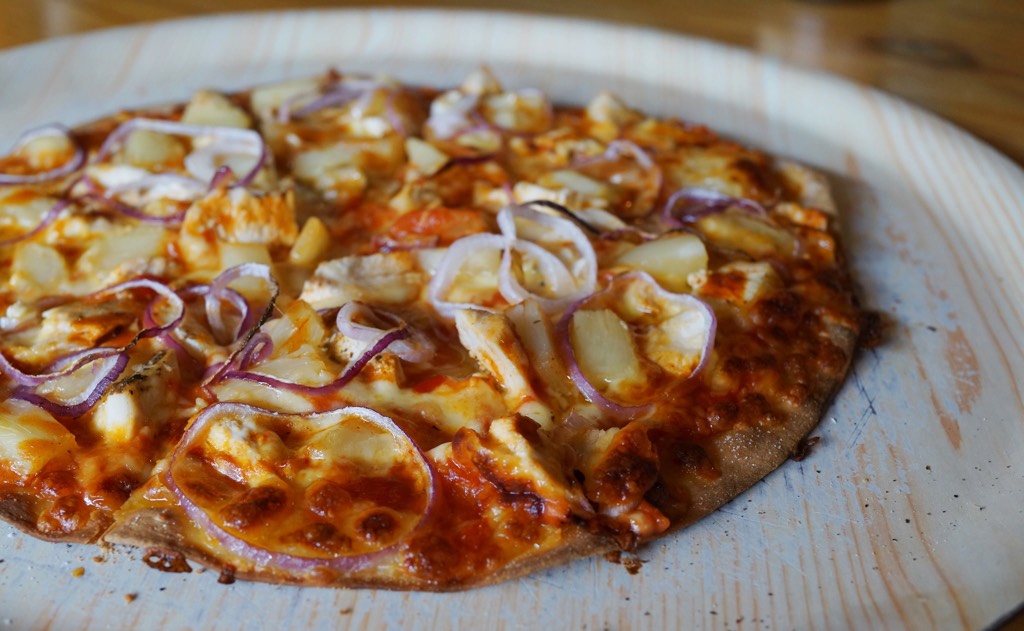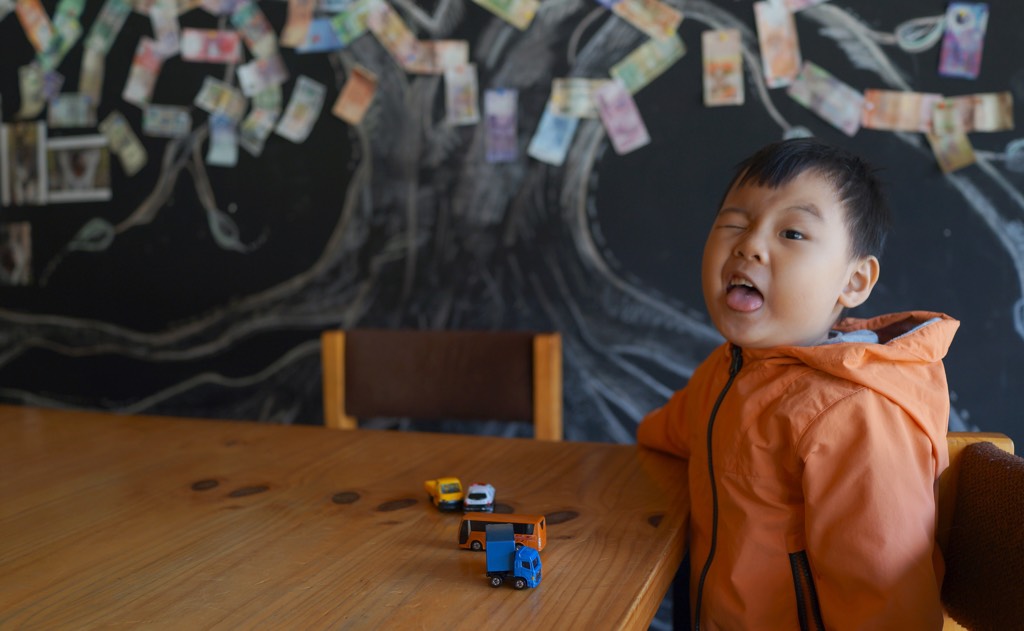 Address of my visit
Basecamp Eateries
109 Grampians Road
Halls Gap VIC 3381
Australia
Telephone: +61 3 5356 4348
Website: http://www.basecampeatery.com
Grampians National Park
Managed by Parks Victoria, the Grampians National Park is one of Australia's richest native and natural rocks heritage park. From the Reeds Lookout carpark, we walked up the walkway to the summit of Reeds Lookout point. The distance to the lookout point is approximately 100m. From here, we are able to enjoy the magnificent view of Victoria Valley. It was beautiful and breathtaking.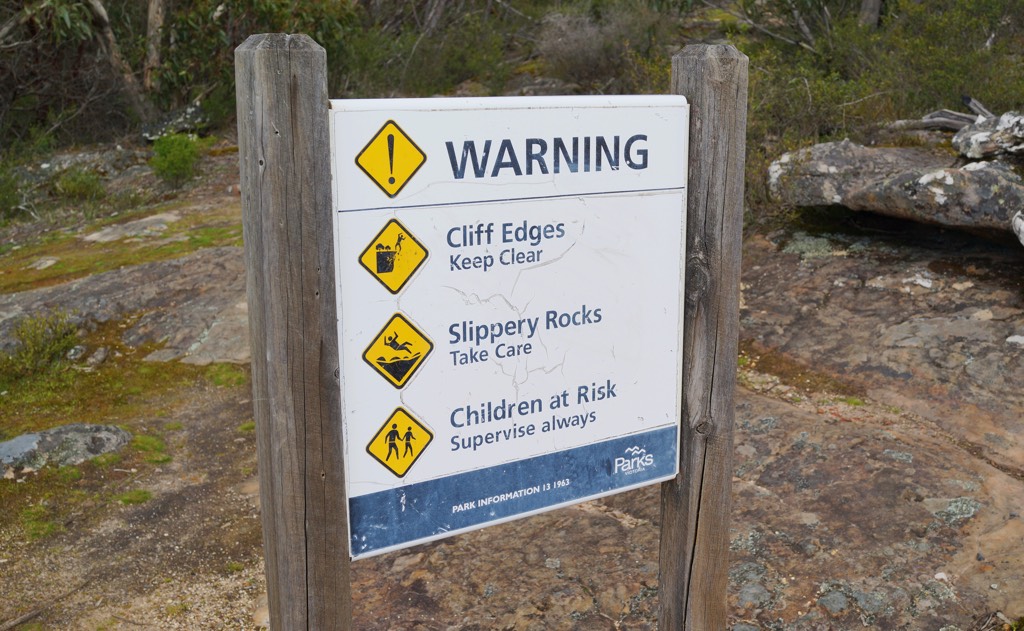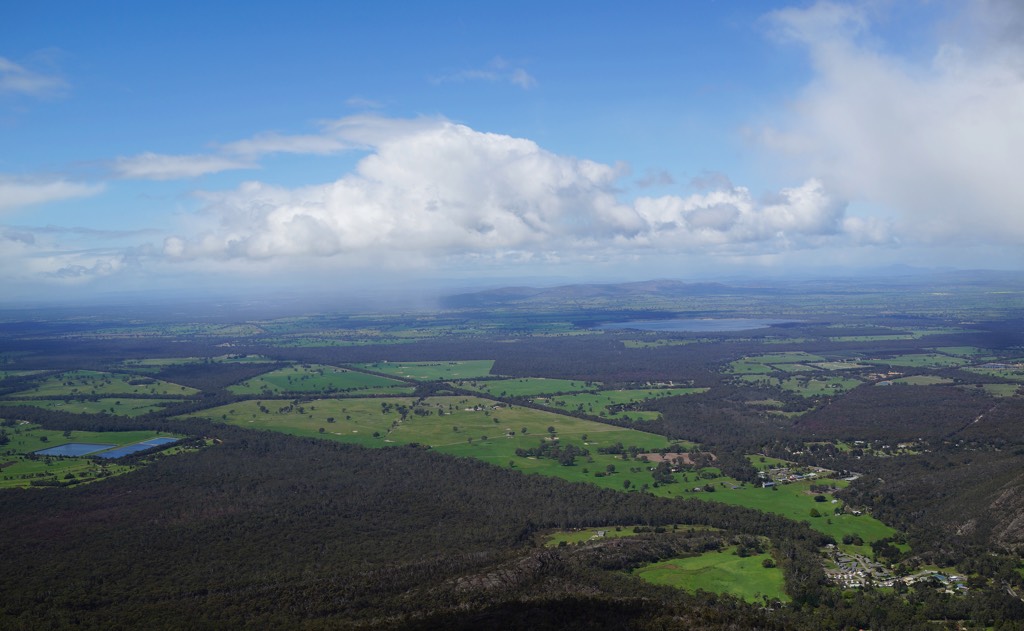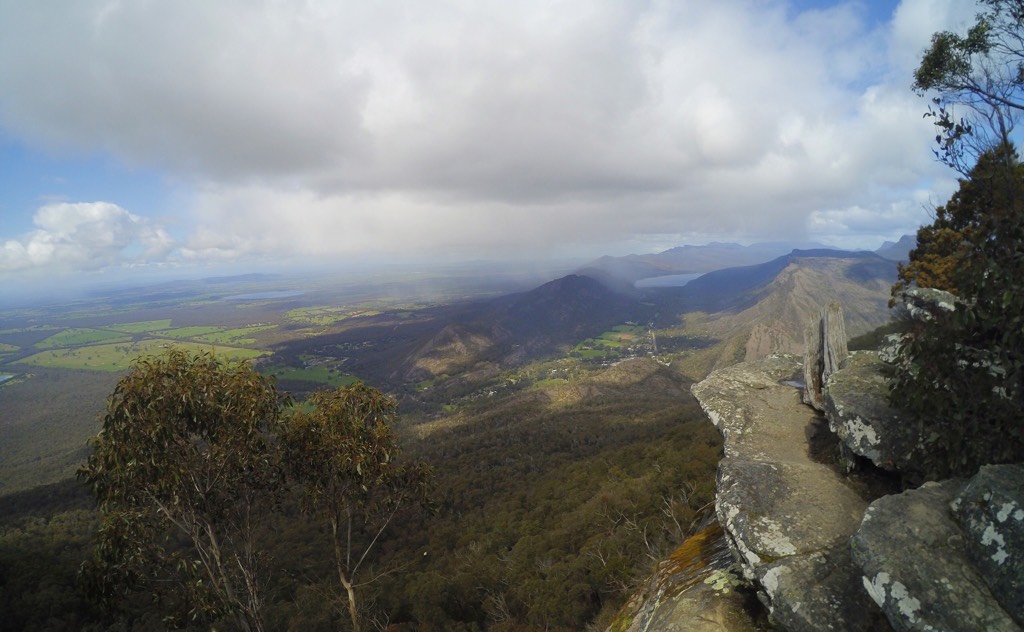 To truly enjoy the full panoramic view of the Victoria Valley, we walked 2km from the Reeds Lookout carpark with an estimated elevated change of 50m. By strolling, we took about 45 minutes to an hour to reach The Balconies lookout point. I am happy that we did not give up halfway as we managed to see the iconic natural rock formation which looks like a crocodile with it's mouth wide open. No regrets at all.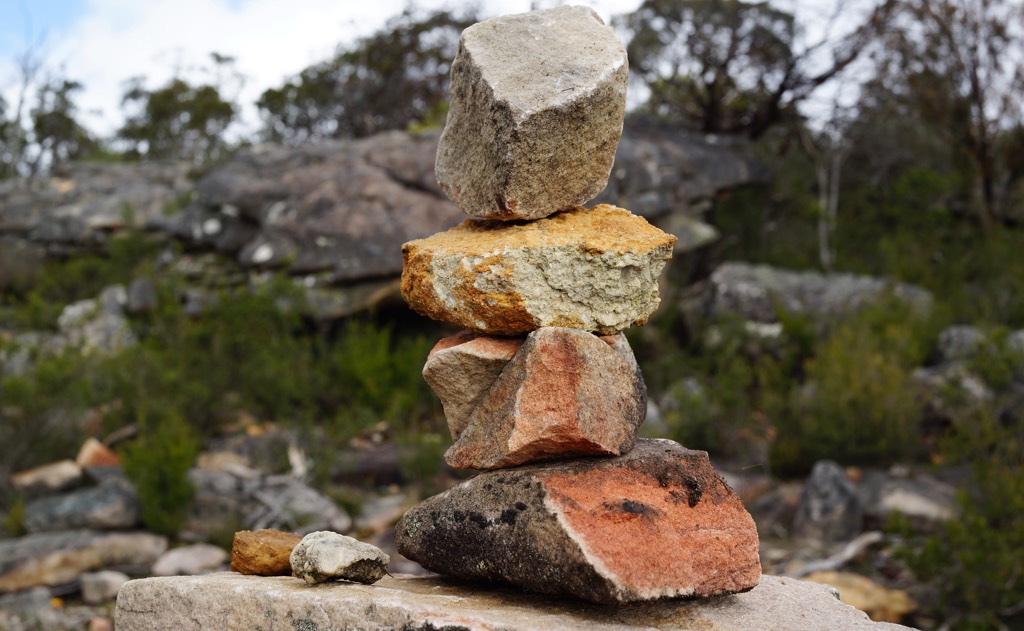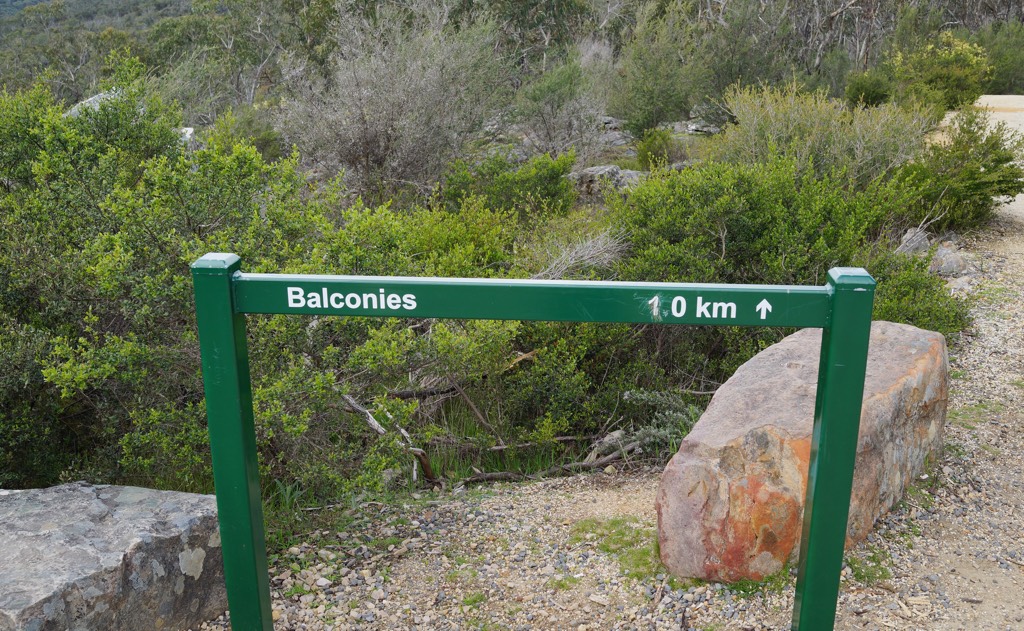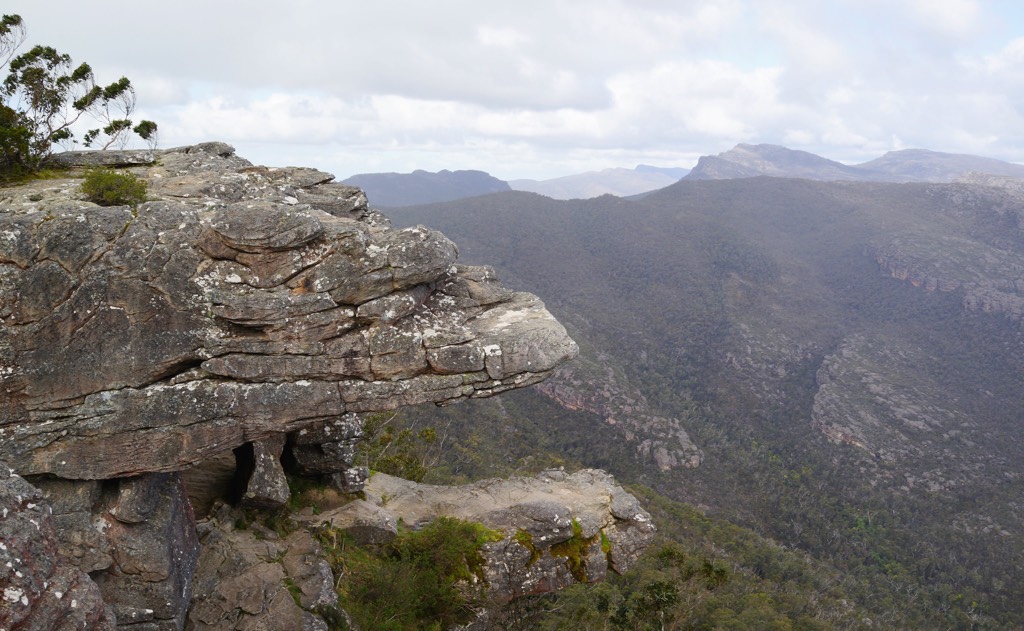 Address of my visit
Grampians National Park
Victoria, Australia
Website: http://parkweb.vic.gov.au
Mackenzie Falls In The Grampians
After our visit to the Grampians National Park, we traveled 20km to the most iconic waterfall in Grampians, called the Mackenzie Falls. From the carpark, we followed the trail of the partially burnt forest and walked about 2km to reach the lookout point.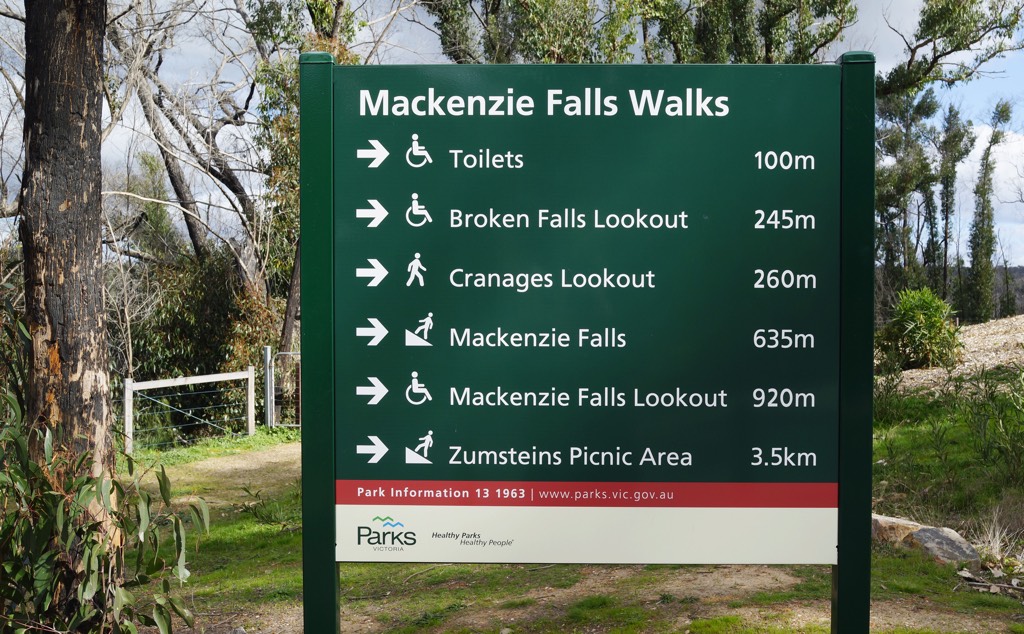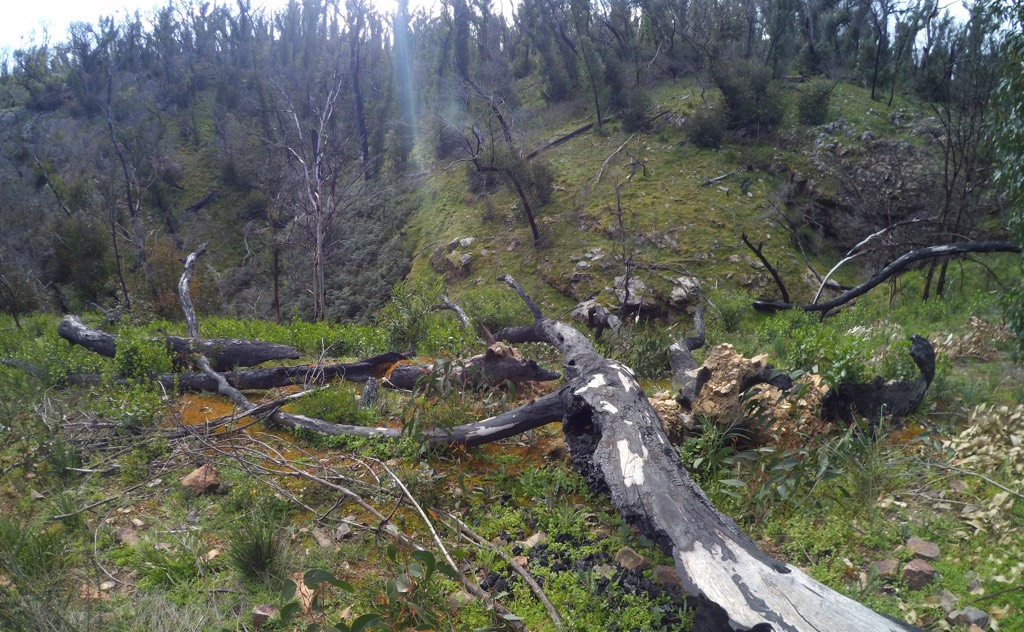 As I want to get closer to the Mackenzie Falls, I walked down those steep and uneven steps to reach the base of the waterfall. It was totally mesmerizing! Climbing up could be quite a challenge due to the high steps and thin cold air. Nevertheless, I am contented to see the beautiful waterfall of Grampians.
Naming it the Broken Falls, this is a gentler stream of water which is much closer to the carpark.
Address of my visit
MacKenzie Falls
Victoria, Australia
Website: http://parkweb.vic.gov.au
Native Kangaroos In Stawell Ararat
The time was nearly 4:30pm and while driving down from Mackenzie Falls towards The Grampians Motel, we saw lots of native kangaroos roaming in Stawell Ararat freely. Parking our car at the roadside, we got out and felt really excited to meet these brown furred animals. Sticking their heads up, these kangaroos were all looking curiously at the audience surrounding them. There were some children feeding these kangaroos with slices of bread.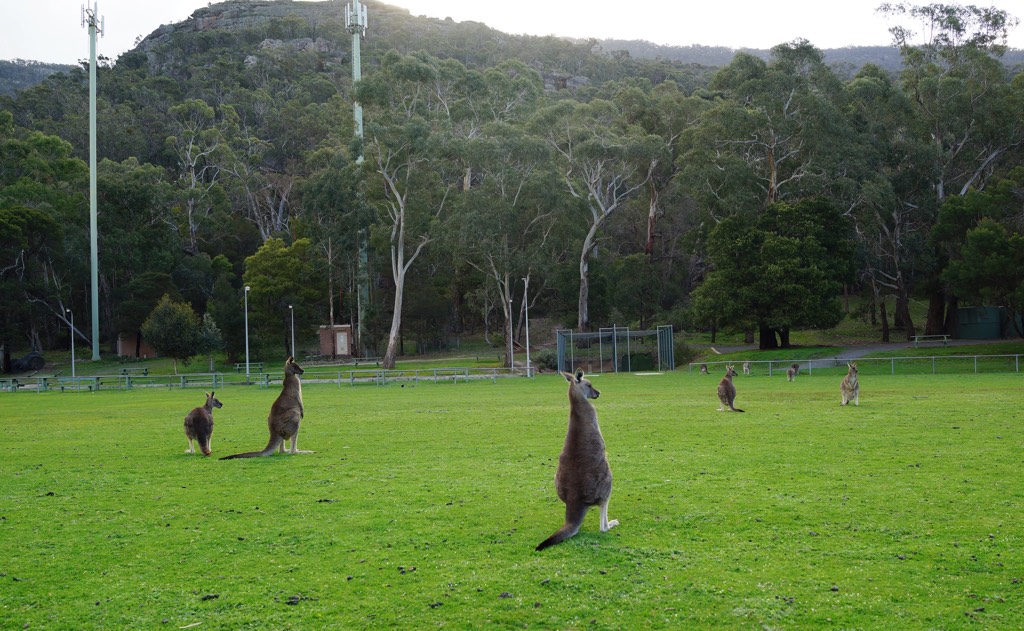 This could sound a little gross but right on this large green patch of field, I spotted lots of kangaroo faeces. Yikes! Amazingly, there wasn't any distinct smell of animal waste in the air.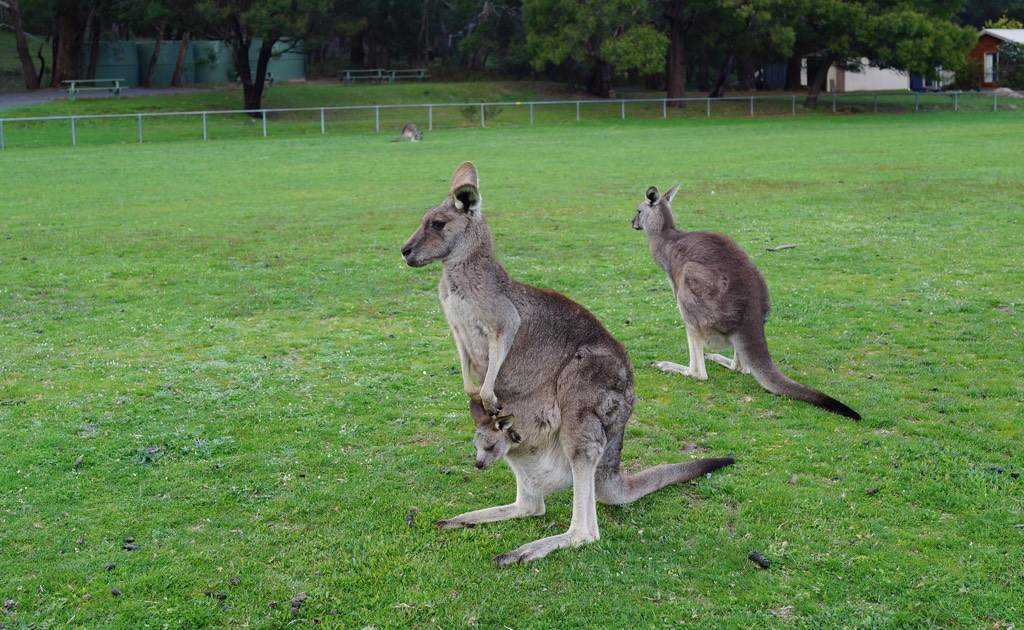 I used to think that kangaroos were aggressive animals that will attempt to challenge any living creature for a fight, but I was wrong. Kangaroos were actually shy and peaceful animals. One thing for sure, kangaroos are not camera shy.
This is the very first time for the whole family to get so up close with these Australia's iconic animal.
The Grampians Motel
Our one night stay in Grampians will be at The Grampians Motel. This motel has an outdoor playground, barbecue pits and a large field occupied by kangaroos, birds and rabbits. Additionally, the Grampians Motel has won several awards from TripAdvisor. Best of all, I get to enjoy the mountainous view of Grampians.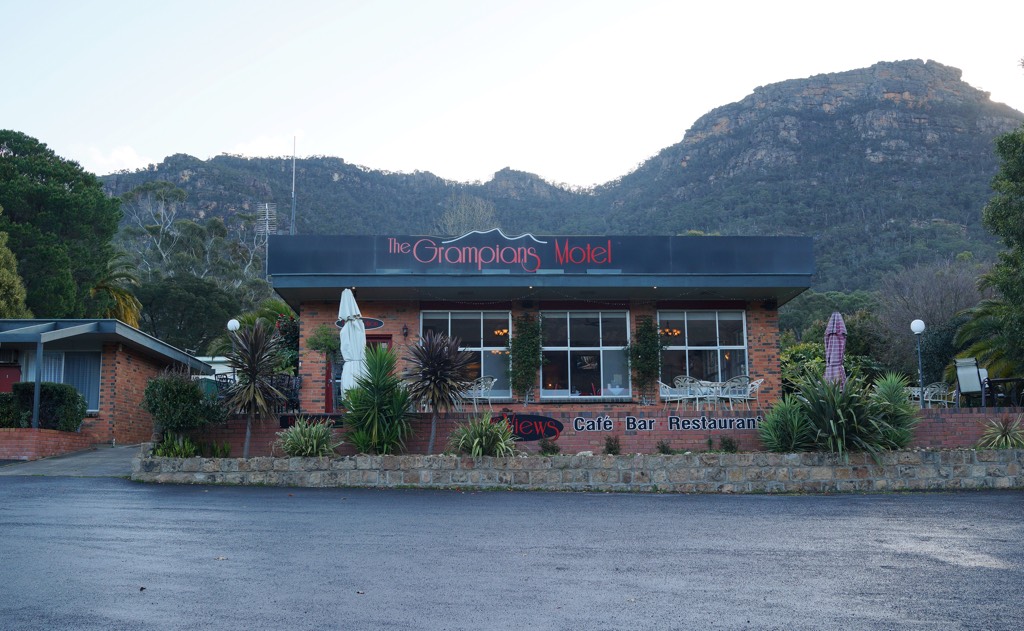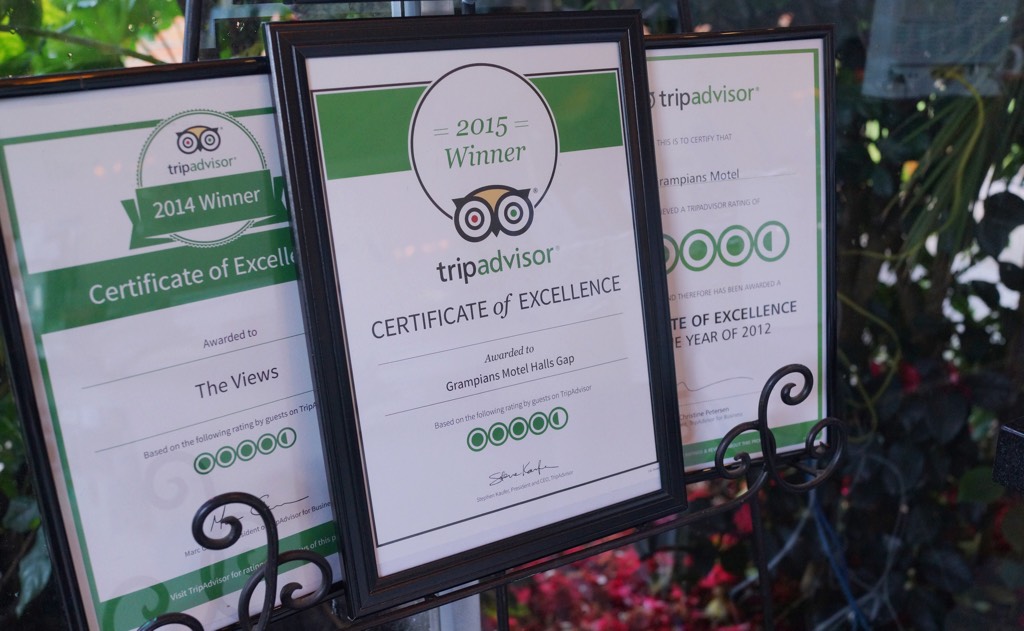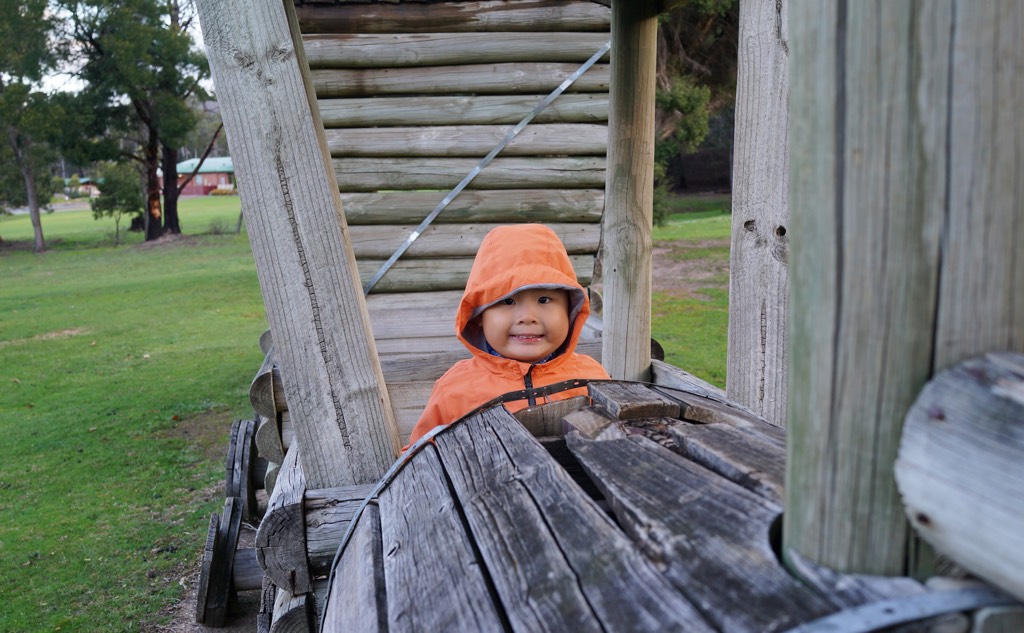 Checking into our room, it was modestly clean and tidy. The room's radio was a total classic from the 70s and the bed has two warmers, one on each side. Powering up the heater as the night is getting colder, the warm air only flows towards the direction of the bed. Therefore, the heater is unable to warm up the whole room.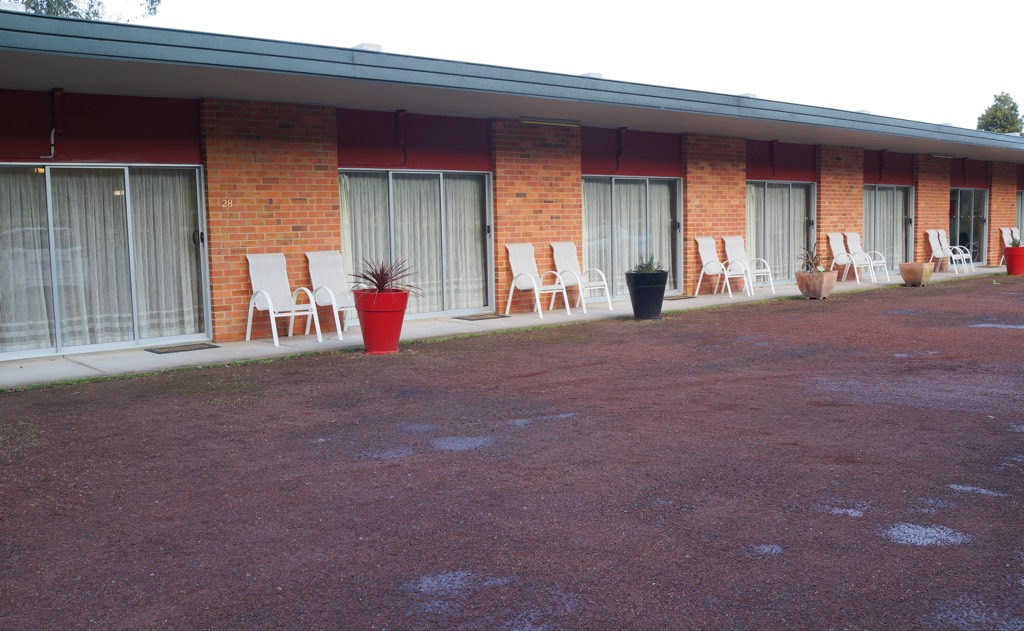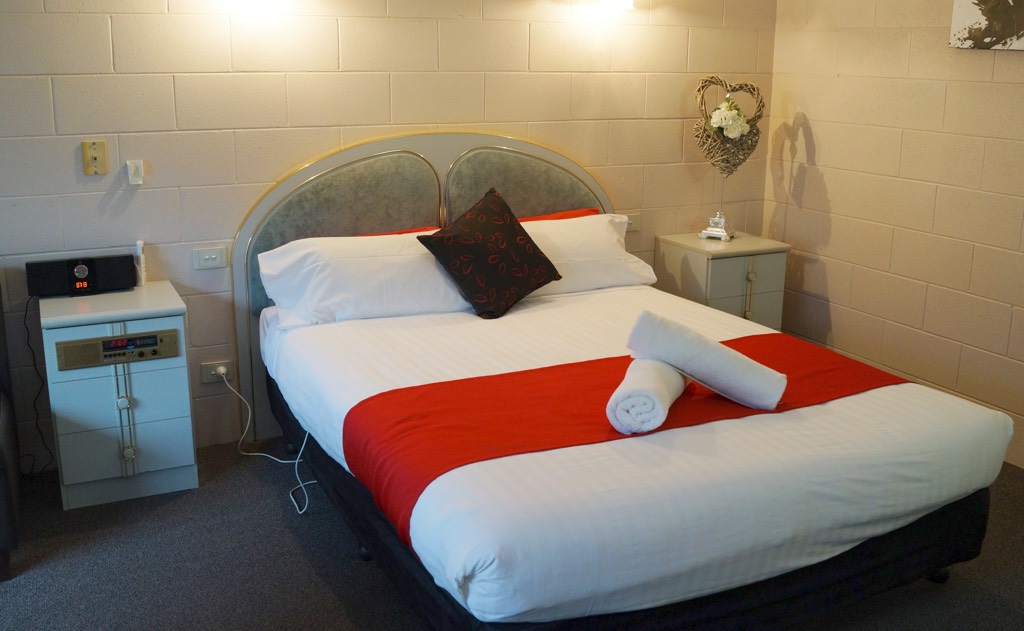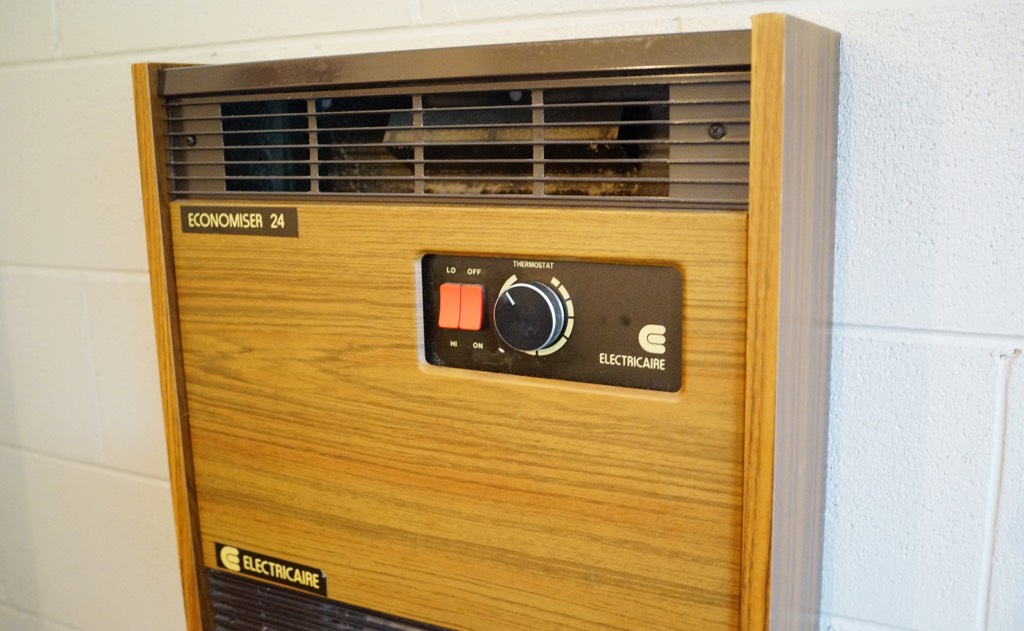 The Grampians Motel has free wifi available for their guests, but the network speed was extremely slow and hard to connect. Since there is no data network for me, I just have to switch off my phone and enjoy the view of the evening sun.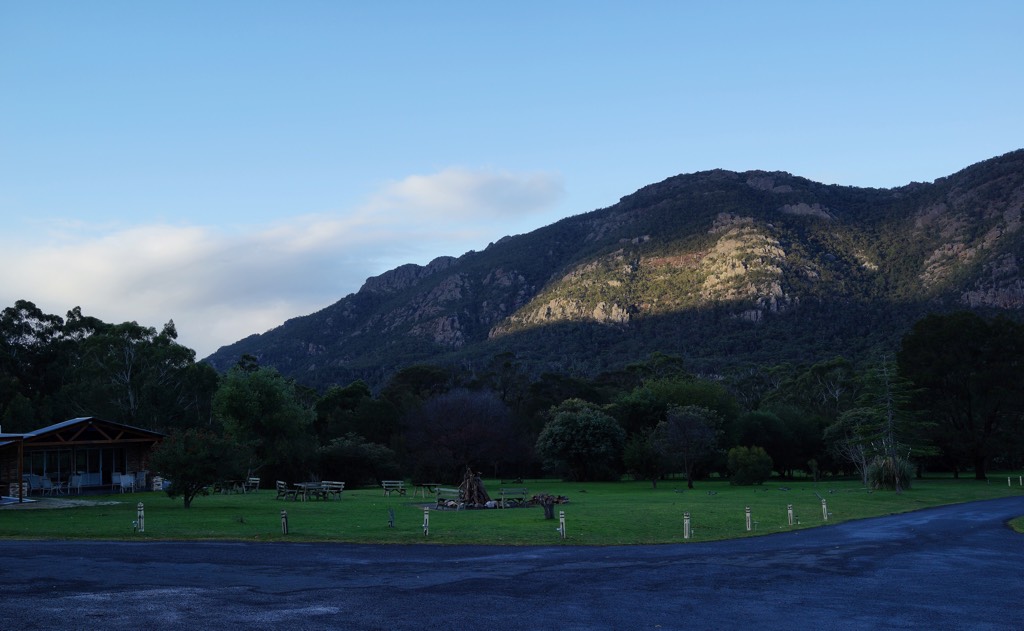 Address of my visit
The Grampians Motel
394-404 Grampians Rd
Halls Gap VIC 3381
Australia
Telephone: +61 3 5356 4248
Website: http://www.grampiansmotel.com.au