Taking the train down to the Circle Line's Holland Village station, The Curry Hut is an Indian restaurant which serves authentic Indian cuisines with a touch of modernization. In the food menu, they serves a wide selections of Tandoori delights, hand-made breads, vegetarians dishes, kids meal, Indian cocktails and delightful sweet desserts.
Recently opened in 27 June 2014 and located near to the Holland Village Food Market, The Curry Hut is a spacious dining restaurant that can accommodate 60 people. The orange-coloured indoor lighting creates a coziness and relax ambiance for their customers.
Serving on my table first was the Papadum with mint sauce, which is prepared using mint, yogurt, coriander and green chili. Cracking a disc of Papadum with my fingers and dipped it into the mint sauce was a fantastic snacking experience while waiting for my food.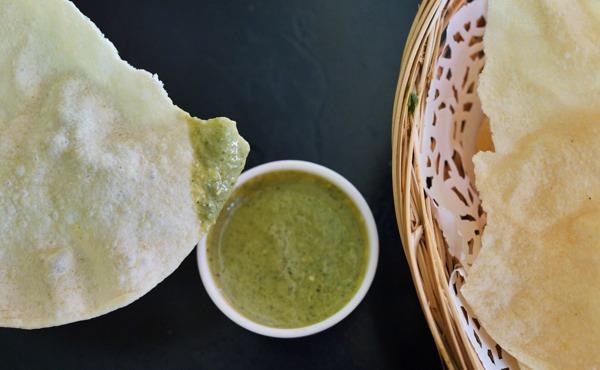 Mango Lassi and Masala Chai tea are my favorites when visiting an Indian restaurant. Prepared using mangoes and yogurt, this iced cold Mango Lassi tasted sweet, tangy and refreshing. Simply delicious. The Masala Chai tea is properly done with the boiling of black tea and spices such as cinnamon and ginger. Served warm in my cup, this spice tea has many health benefits such as improving digestion and calming effects. Therefore, it is good to have a cup of Malasa Chai tea after a meal and a hard day's work.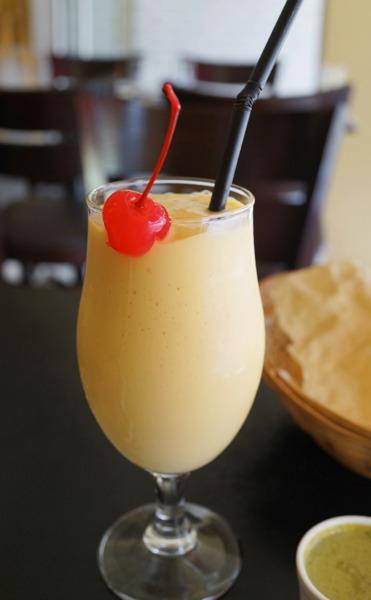 Commonly eaten as a snack in India during the afternoon break times, this is the Papadi Chaat which is a bite-sized potato puffed patty topped onto deep fried crackers. Tamarind sauce, sweet yogurt and mint sauce are then spread onto them, enhancing the flavor of this dish. The proper way to eat each Papadi Chaat is to put the whole piece into the mouth, chew it and enjoy the flavor.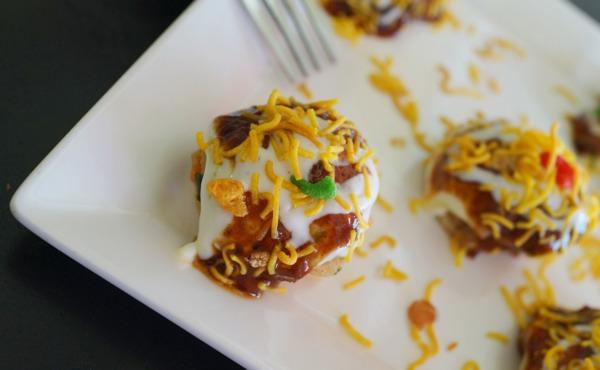 For seafood lovers, you have to try these grilled Tandoori Prawns ($23), which are sliced on the top and stuffed with crab crawl meat. Well-marinated and chilled overnight, the meat of these jumbo prawns are rich in flavor and every bite of it is seafood freshness.
With a beautiful plating is the Dum Lamb Sheekh Kebab ($19). This speciality dish is made up of minced lamb meat, mixed with small chops of onions and spiced with a lot of aromatic herbs. Grilled over charcoal, these rolls of minced lamb kebab were very soft and tasty, without any odor. I also tried The Curry Hut's in-house special mocktail called Blue Moon, a sparkling drink with the taste of lemon and Sprite.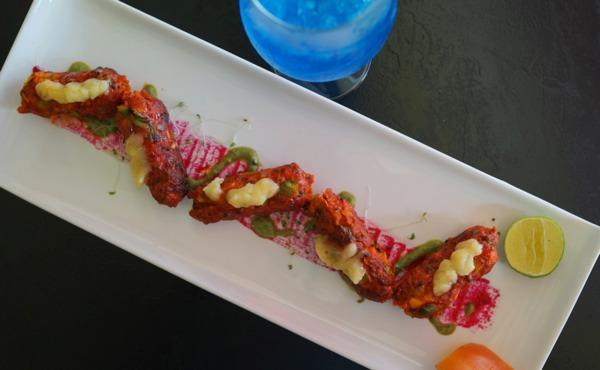 Just like the Tandoori Prawns and Dum Lamb Sheekh Kebab, my two pieces of Tandoori Lamb Chop ($24) was marinated overnight with Indian spices and grilled over the charcoal flames for perfection. Slicing the tender lamb chop and putting it into my mouth, that slightly crispy mouthfeel and flavorful taste was distinct and wonderful.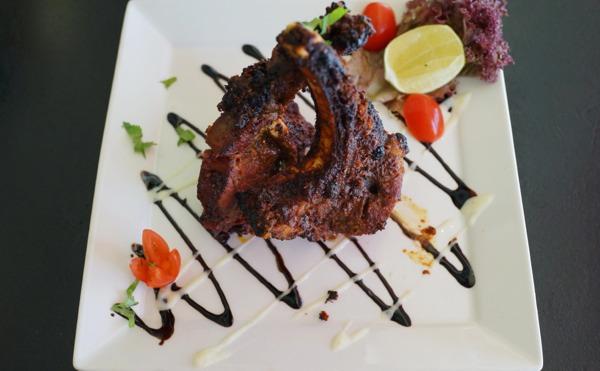 There were three types of curries served on my table, Dhehati Murgh ($19), Lamb Korma ($21) and Palak Paneer ($14). Unlike most curries which are served runny, the curries prepared in The Curry Hut's kitchen are creamy and has it's own unique taste. The Dhehati Murgh is an Indian village style curry, which tasted sweet with some spiciness aftertaste. The chucks of chicken meat served in this curry was really tender and almost melted away in my mouth. The Lamb Korma is actually cashew nut curry served with delicate chunks of lamb meat. This curry is sweet and great for non-spicy curry lovers. Under the Vegetable Curries menu, this is the Palak Paneer. This curry is made up of spinach puree simmered with tomatoes, ginger, chili and garlic, followed by topping this green curry with cubes of chewy homemade cottage cheese. If you are looking for a meat free curry, then Palak Paneek is recommended to you. To enjoy the curries, all you need is just some handmade Naan to go along with.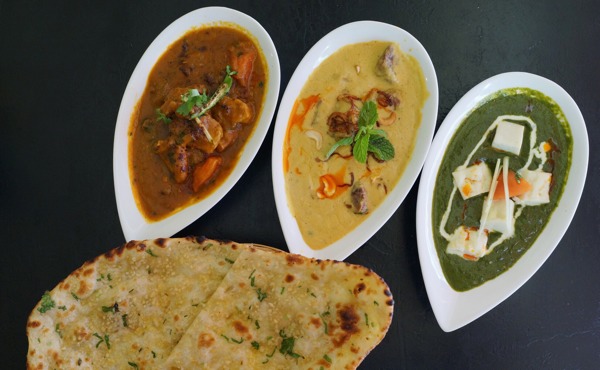 Wrapped up in a thin layer of bread is the Purdah Biryani ($19/$22/$15) which customers can opt for chicken, lamb or vegetarian. This process of wrapping up the biryani locks up the aroma and when the bread is cut open, the steam and aroma of the rice was beautiful. The grains of the Purdah Biryani was very fluffy and light. This is probably the best biryani I ever eaten. Thumbs up!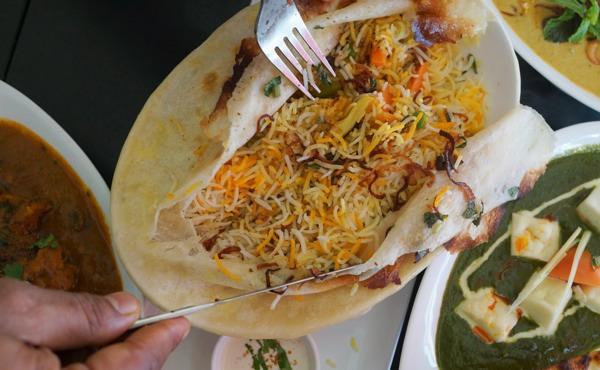 Craving for some sweet delights after meal in The Curry Hut? I was recommended to try the Kulfi Pista ($8), which is actually ice-cream made up of fresh milk, pistachio and sugar. This sweet delight is prepared right in The Curry Hut's kitchen every two days to ensure freshness.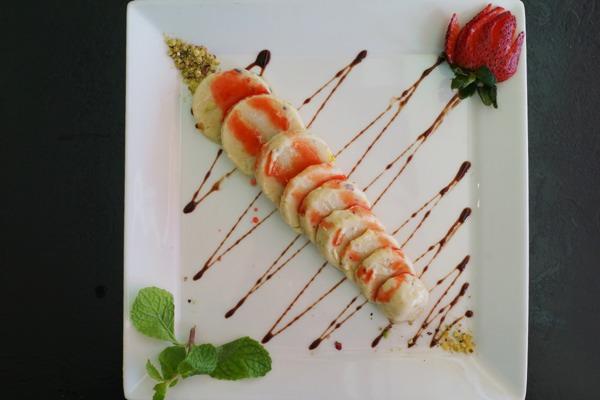 The Curry Hut's ambience is great for gathering of friends, family and private events. The food served in The Curry Hut was fantastic and rich in flavor. Despite this restaurant is newly opened, the team have years of experiences in this F&B industry. Hence, if you are planning to have a meal in Holland Village or craving for Indian cuisines, then The Curry Hut is worth to be in your dining checklist.
Address of my visit
The Curry Hut
30 Lorong Mambong
Singapore 277688
Opening Hours
Monday to Sunday: 12:00pm to 3:00 pm & 5:30 pm to 11:00 pm
Telephone: (65) 6763 6493
Website: http://www.thecurryhut.com.sg