I have a thing to say and remind myself everyday: To live is a beautiful thing. Waking up early during my weekends seem to be a religion for myself as I want to enjoy my weekends as much as possible. Doing household chores before heading for a good breakfast meal is now a habit for the family. Last weekend, I am happy that I found a nice place with great ambience and good cups of breakfast coffee.
There is a prominent coffee place called The Coffee Shot, which is situated right at the junction of Lavender Street and Cavan Road. I loved that circular coffee table stain logo with a drop of coffee that says "Shot". A simple logo that explains a lot about this local cafe house.
Stepping into The Coffee Shot at Lavender Street, the first impression that this cafe gave me was the spacious and cosy ambience, accompanied with nice adult contemporary music hits. The tables are arranged quite far apart giving privacy for the patrons, yet able to accommodate about 35 people.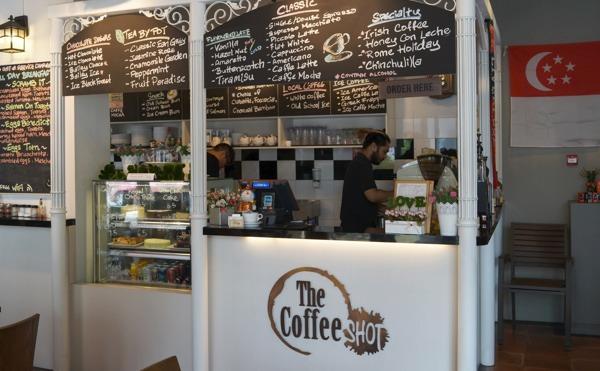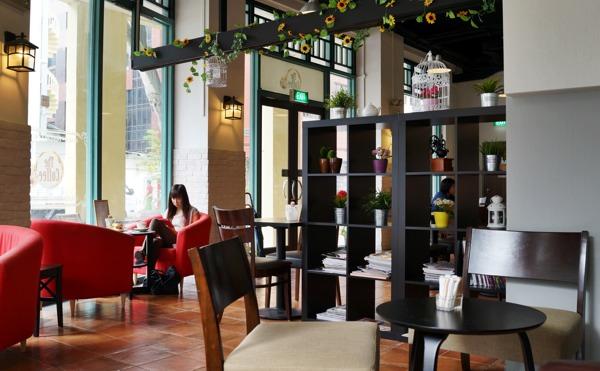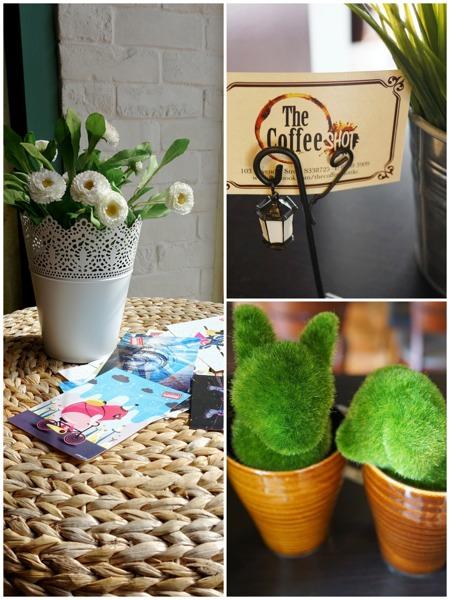 The Coffee Shot had their coffee beans medium roasted and are imported from the Latin America and Central America. The Coffee Shot serves classic coffee such as Cappuccino ($5.50), Cafe Mocha ($6.00), Americano ($4.50) and Single Shot Espresso ($2.90). They even served local coffee favorites such as Hot White Coffee ($3.90) and Old School Ice ($3.90). What makes the coffee menu even much more interesting was the speciality coffee, which includes Irish Coffee ($7.00), Honey Con Leche ($6.50) and Chinchulila ($8.50). For Frappe lovers, all flavors are priced at $6.90, such as Vanilla, Butterscotch, Tiramisu and Mocha.
Serving my beautiful cups of morning coffee by the barista, my Caffe Latte ($5.50) was milky smooth and has a sweet aftertaste. I truly enjoy the richness of my small sip of coffee.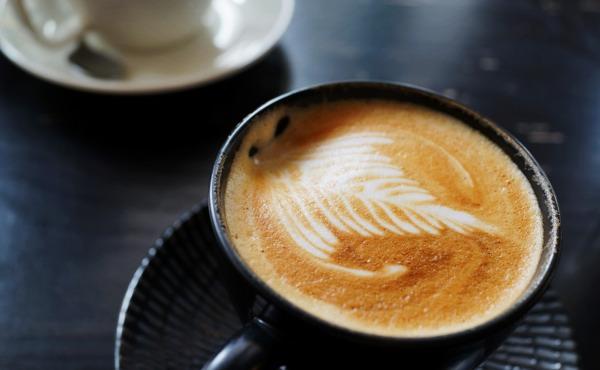 The art on top of my Flat White ($5.00) was lovely. As compare to my Caffe Latte, this Flat White has a more distinct and intense coffee taste. What a great dosage of caffeine for my breakfast!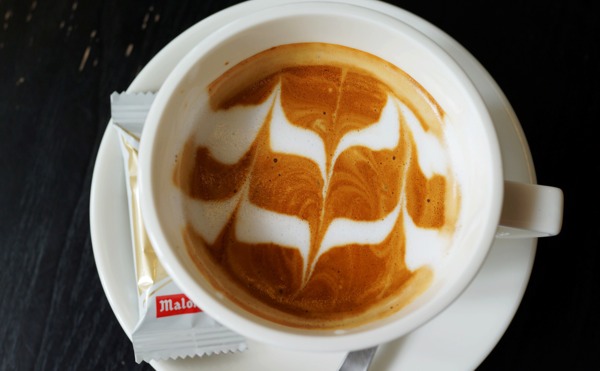 The Coffee Shot serves All-Day-Breakfast with four choices to choose from – Scramb It! ($16.90), Salmon On Toasts ($14.90), Eggs Benedict ($13.90) and Eggs Toms ($12.90). They also serve cakes such as Carrot Cake ($6.60), Oreo Cheese Cake ($6.50) and Royal Chocolate Truffle ($6.50).
Like a typical big breakfast main, The Coffee Shot had a big breakfast main which they called it Scramb It! ($16.90). This breakfast main comes with scrambled eggs, Bratwurst sausage, honey baked ham, toasts, roasted tomato and mesclun salad. What I love most on this plate was the toasted slices of baguette bread. Spreading some butter and milk on the toasts makes it simply delicious.
The scrambled eggs are runny and the serving size of the Bratwurst sausage is quite large and tasted chewy.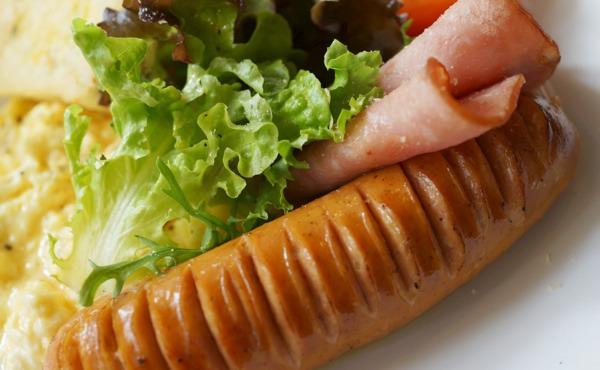 The Eggs Benedict comes with baguette toast spread with some hollandaise sauce, followed by topping it with honey baked ham and poached eggs. This main is also served with mesclun salad. The Eggs Benedict was a little letdown as the poached eggs are not as runny as I thought. Between Scramb It! and the Eggs Benedict, I prefer Scramb It! more as this breakfast main is an average score.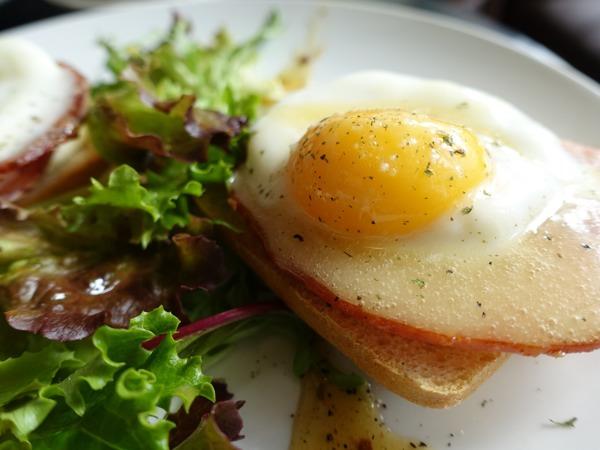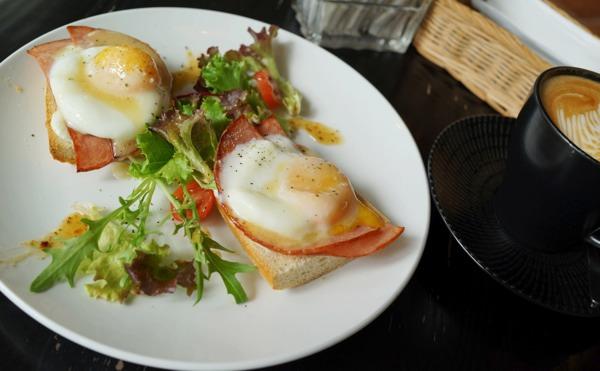 The Coffee Shot at Lavender Street serves aromatic coffee and good comfortability for family with kids. With free wifi available and plenty of wall plugs, bringing your laptop to this cafe is convenient. Despite the food served in The Coffee Shot are rated average and the pricing is on the higher side, I do not mind heading back to this cafe for their coffee and it's cosy ambience.
Address of my visit
The Coffee Shot
103 Lavender Street
Singapore 338725
Opening Hours
Monday: 10:00am to 10:00pm
Wednesday to Saturday: 10:00am to 10:00pm
Sunday: 9:00am to 7:00pm
Telephone: (65) 6299 5909
Website: https://www.facebook.com/THECOFFEESHOTTKC