Travel 76 km north of Bangkok, there leads us to an ancient capital that once flourished called Ayutthaya, which the kingdom reigned from 1351 until 1767. This kingdom was also known as Siam. At that time, the Ayutthaya Kingdom grew to be one of the world's largest urban area and central of commerce by many international traders, with a near population of 1 million by 1700. In 1767, the Burmese army attacked Ayutthaya, forcing the citizens to abandoned the place and leaving behind the archeological ruins.
Today, all that are left in this ancient city are gigantic monasteries, prang (a richly carved tall tower architecture which were a common design for Hindu and Buddhist temples) and remains of religious sculptures. On 13 December 1991, the UNESCO (United Nations Educational, Scientific and Cultural Organization) has listed this city as a world heritage. Today, we are very fortunate to have the chance to see and feel the presence of this fallen kingdom.
If you want to pay a visit to this ancient city, I would recommend the mode of transport by either a taxi or train ride. For myself, I took a train down to Ayutthaya, which I can get close with the people as well as enjoying the scenic journey. Getting there by taxi from Bangkok would cost you about 1000 – 1500 baht ($38 to $58 SGD) and the duration is about an hour. You can ask your respective hotel reception to make arrangement for you, or sometimes, the tourist visiting centre could arrange a taxi for you. For a train ride, you need to go to Hualumpong Station in Bangkok and the journey will take about 2.5 hours.
For the booking of train tickets and train timings, please go to www.railway.co.th. For a good map guide for Ayutthaya, please go to www.travelfish.org which I feel it is pretty detail.
Arriving at Ayutthaya. That's my train!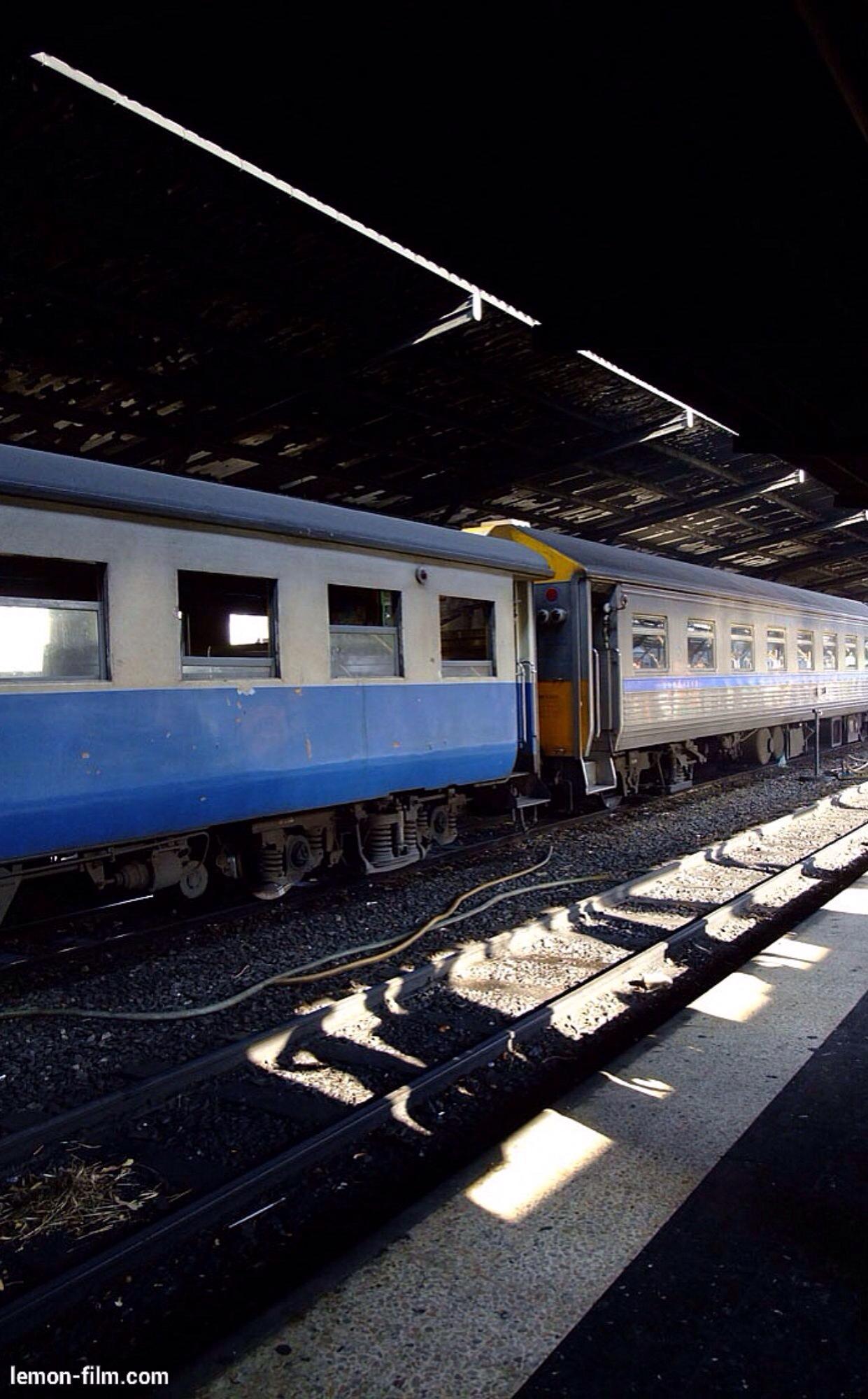 Greatly influenced by Buddhism, there are many religious statues spotted in this ancient ruins.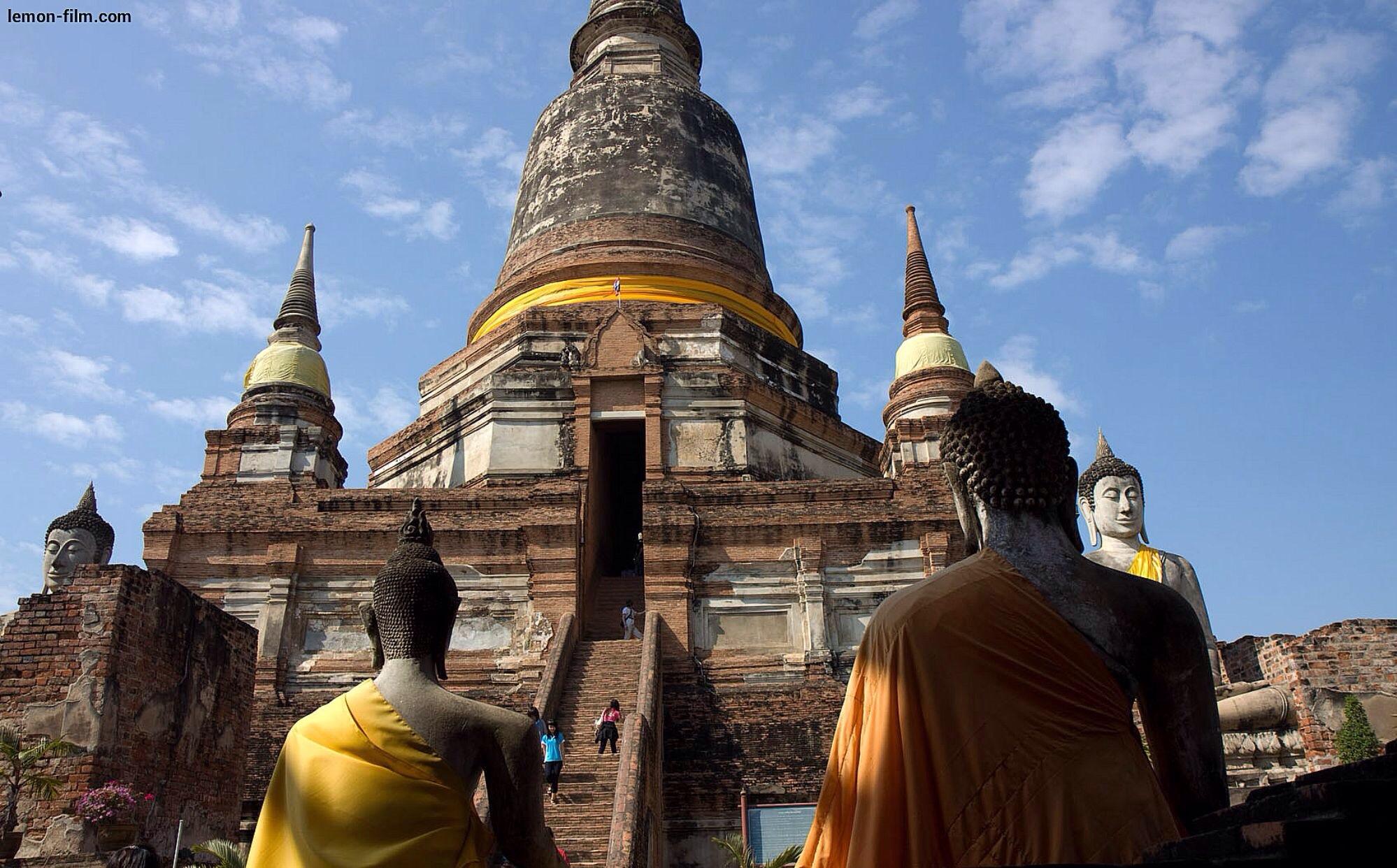 Those statues are clothed with yellow Buddhist robes, which are likely to be maintained by people.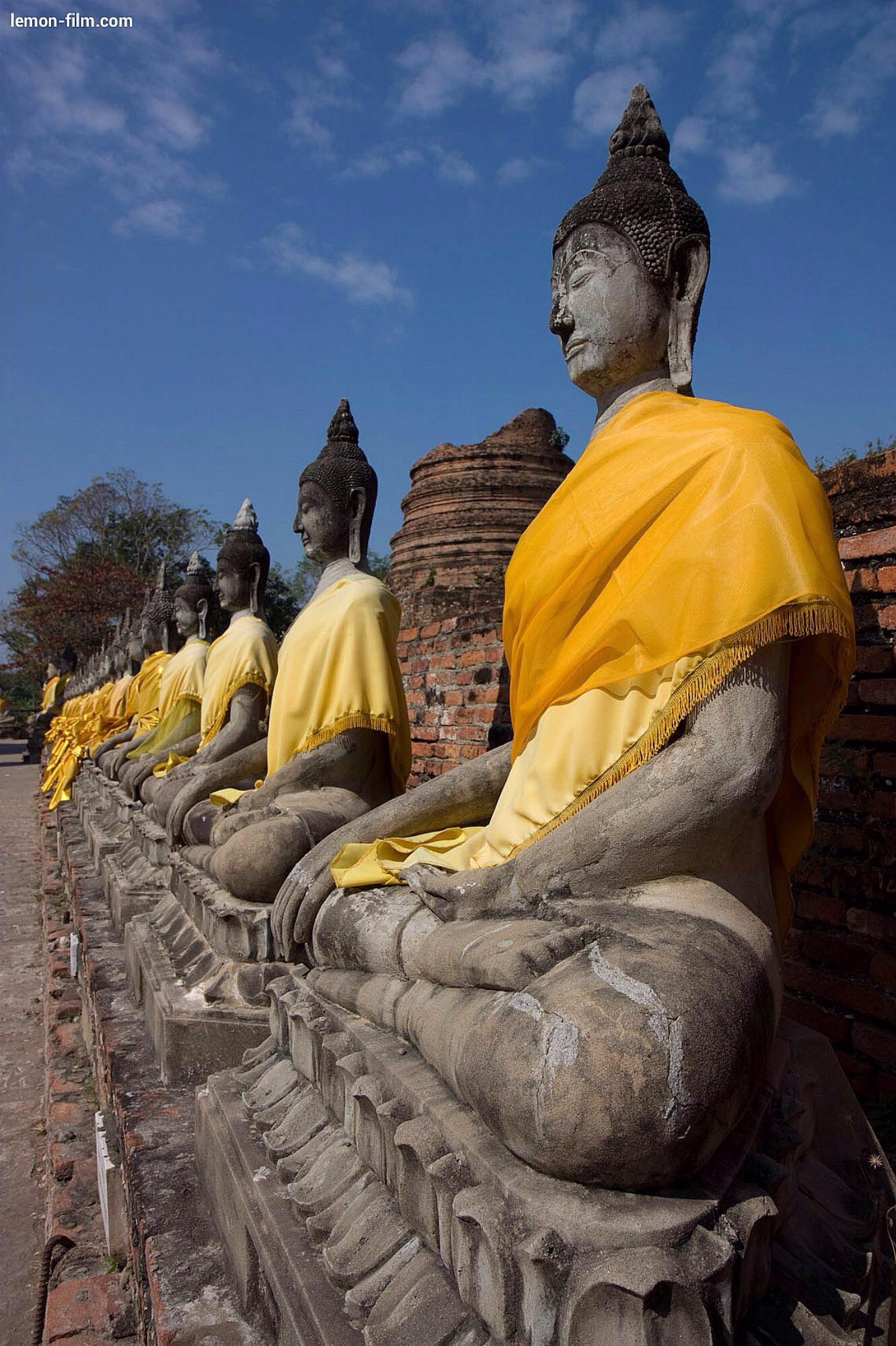 The sun reaching mid-day, terribly hot!

My wife and myself casting our shadows.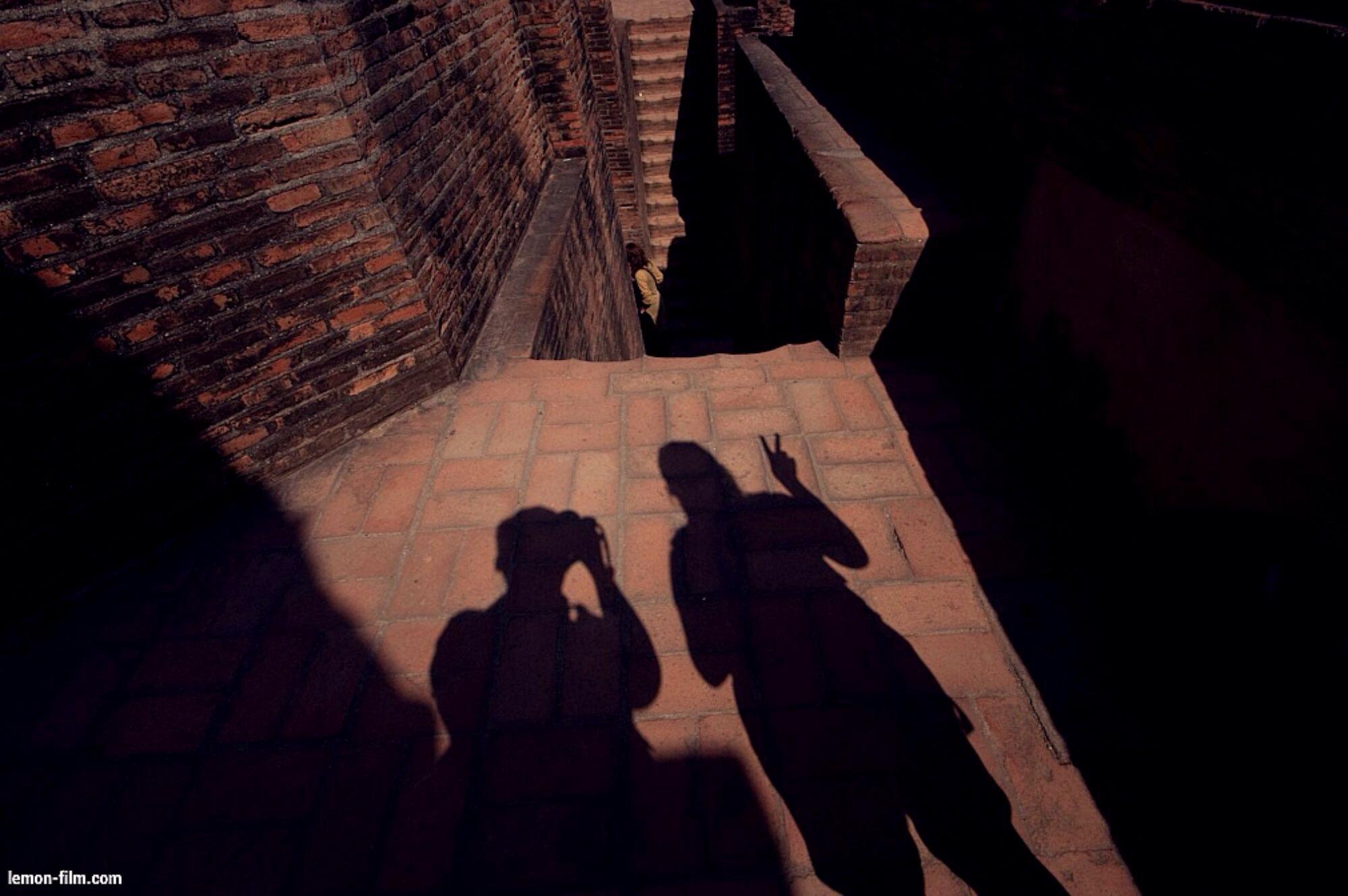 These religious statues left behind.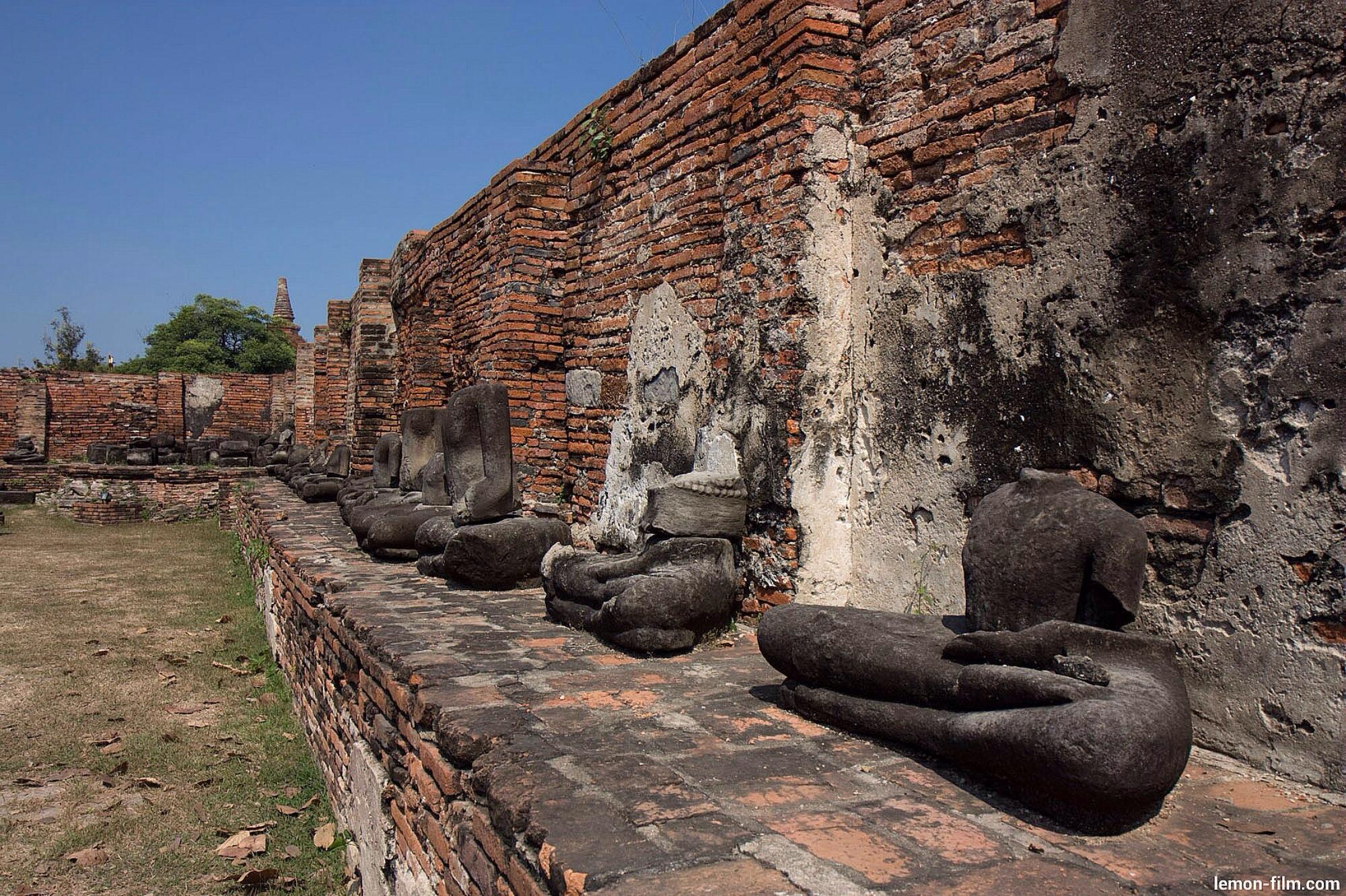 Climbing those steps are no joking matter. It really train your thighs.

Taken using my Tamron 10-24mm F/3.5-4.5 with my Sony Alpha A350.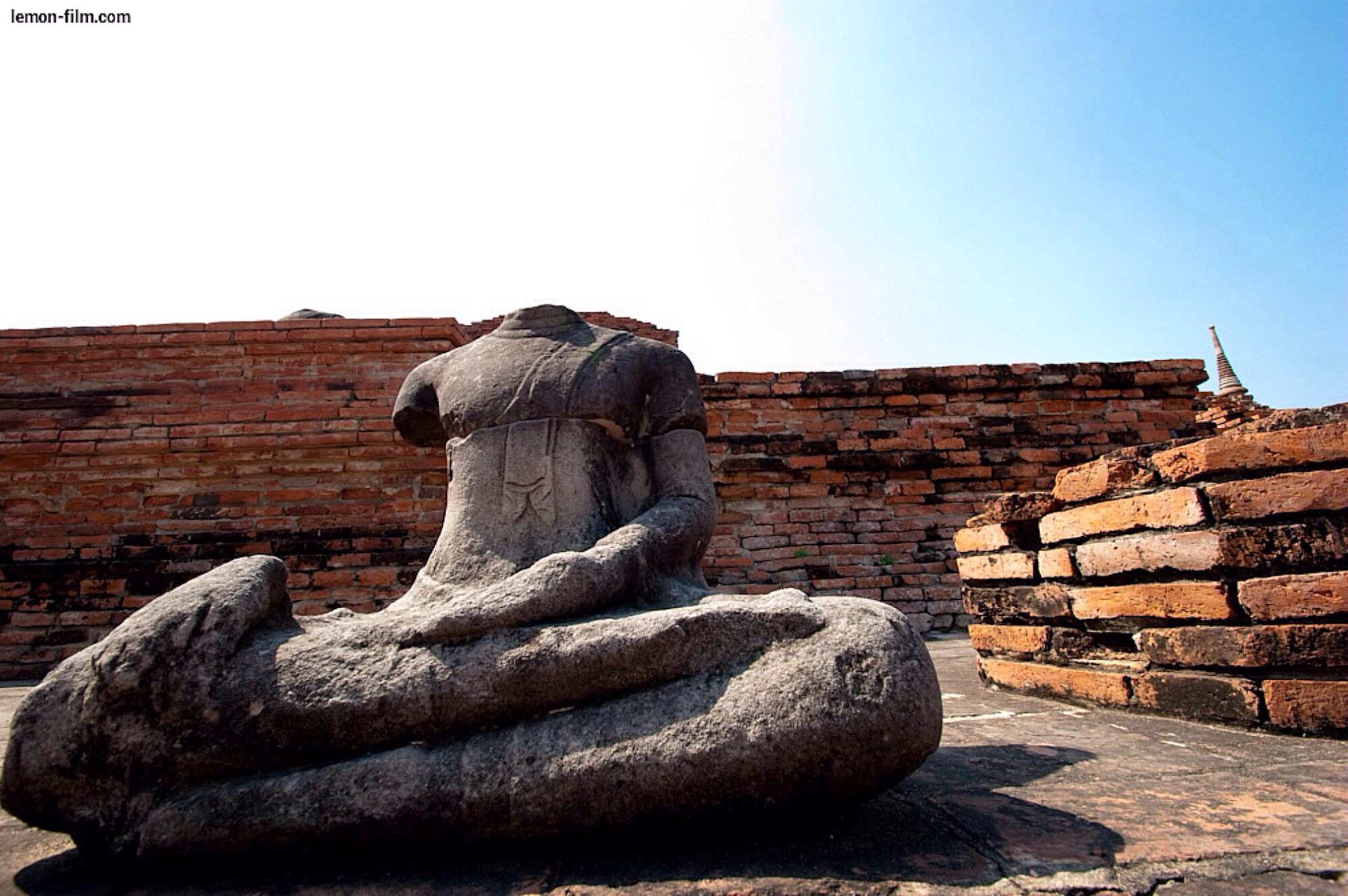 My visit to Ayutthaya makes me feel like I am the next Indiana Jones, searching for the next big adventure of my life. Even though abandon after the war, the remains are still beautiful pieces of artwork. Every visitors respected the peace and quietness of this archeological site. Putting on a cap, sunglasses and sunblock lotion were a must due to the hot and dry weather there during our visit. Climbing those steps on the monasteries were very exhaustive due to the high and uneven steps and steep architectural design, making myself needed to bend forward with one arm on the steps supporting myself. Phew!
History plays a very vital role of how a country's cultures are evolved. This half-a-day crashed course of practical lessons allowed us to learn just a small chapter of the Thailand history. Even though a small chapter, it was a valuable chapter.
Thanks for reading my post. Have a good day ahead.