Craving for spicy and tangy cuisine with authentic Thai taste at an affordable price? I have been reading up and asking people for authentic Thai cuisine and I came across this restaurant named Nakhon Restaurant, located in Block 212 Hougang Street 21, which it's reviews have been quite positive. The nearest MRT station is Kovan, on the North East Line.
Upon reaching Nakhon Restaurant at 6:30pm, the queue have already started. Ahead of me, there are about 12 people waiting for their tables. During my wait, a waitress came with dining menus and started taking food orders. Finally after waiting for 25 minutes, there is a table available and my orders started to be served within 5 minutes.
My first dish served is Seafood Tom Yam soup.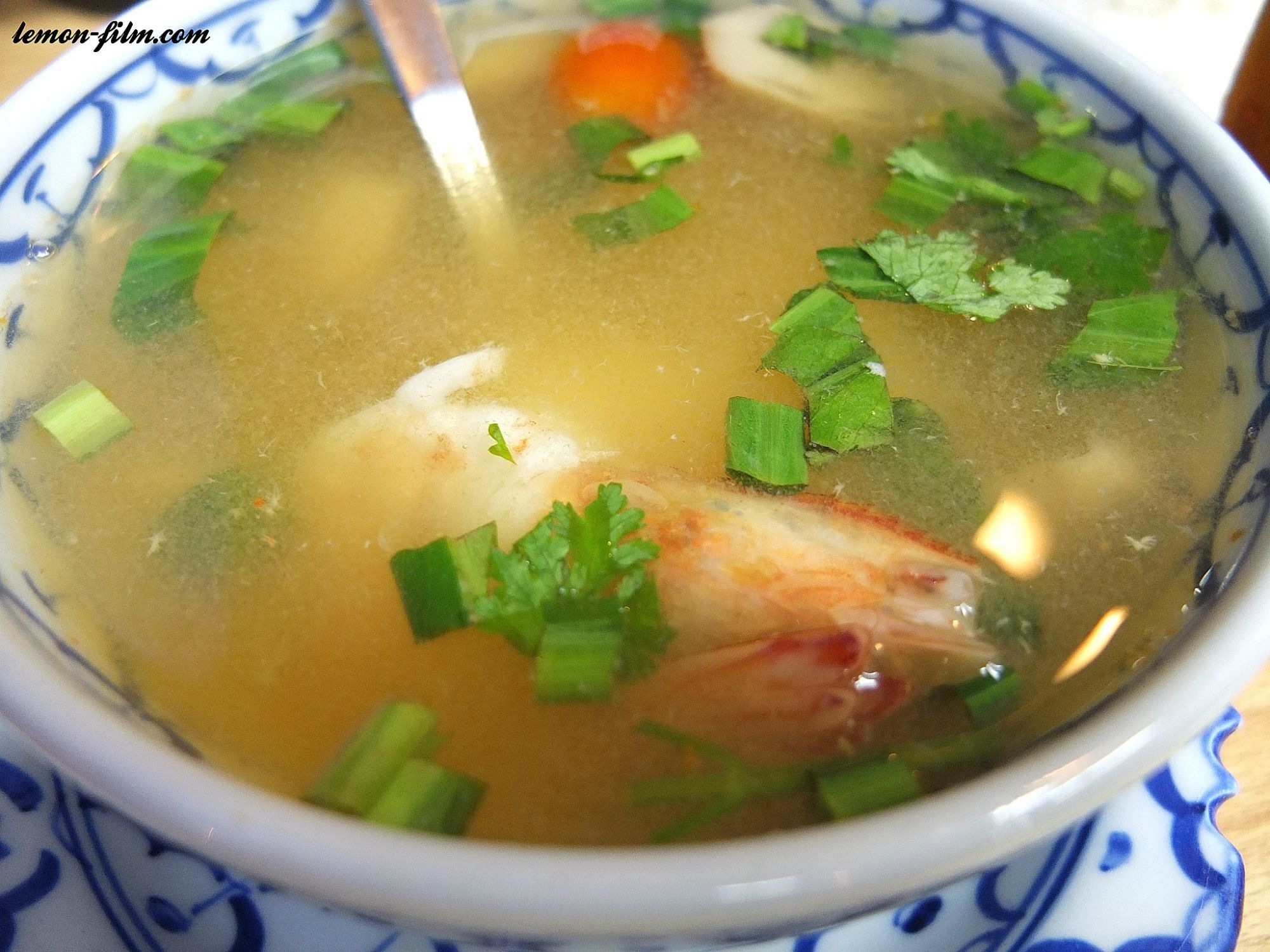 Here comes the sour and tangy mango salad.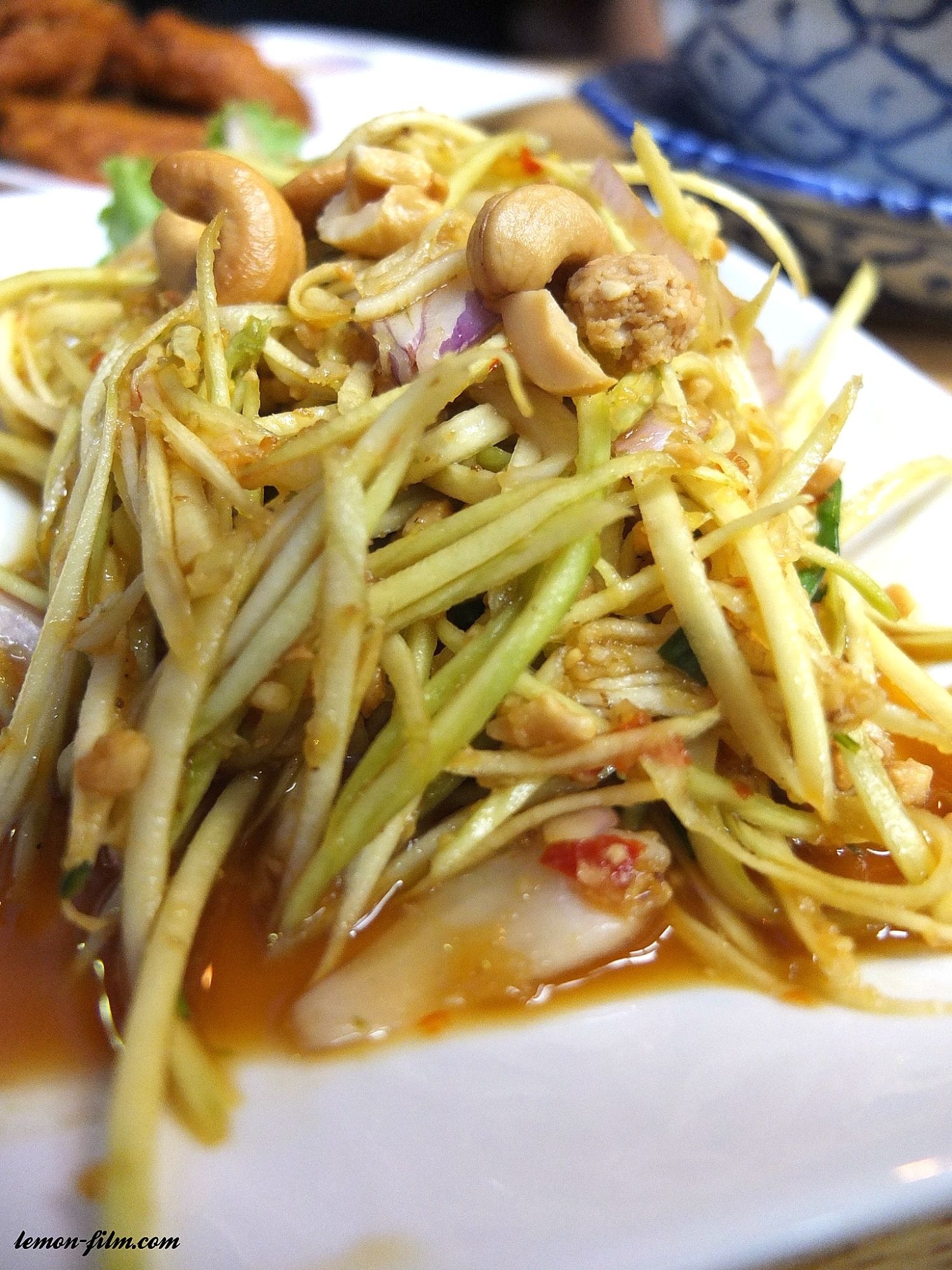 My all time favorite Thai beverage: Thai Iced Milk Tea.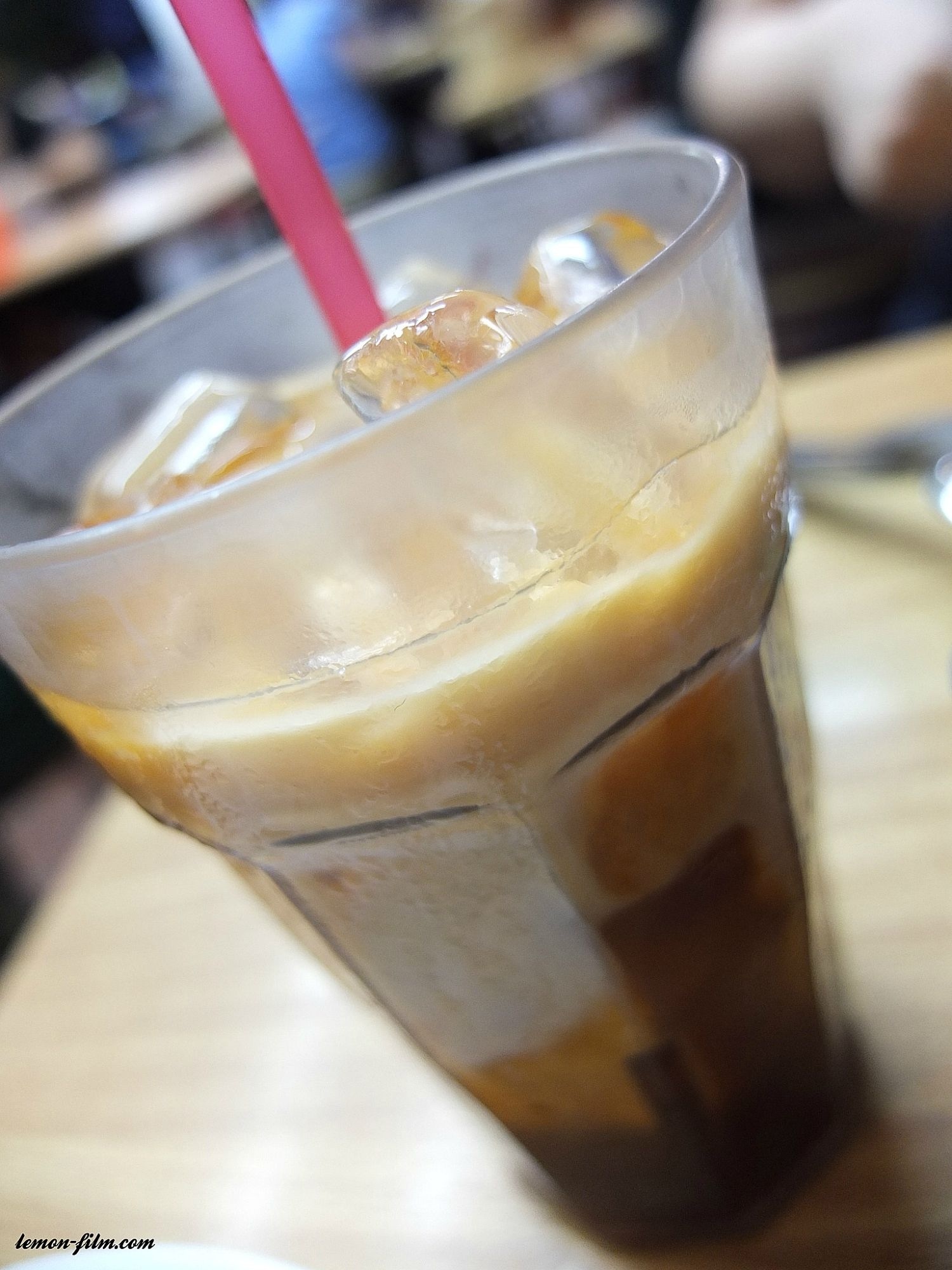 Coming up next, homemade Thai fish cake.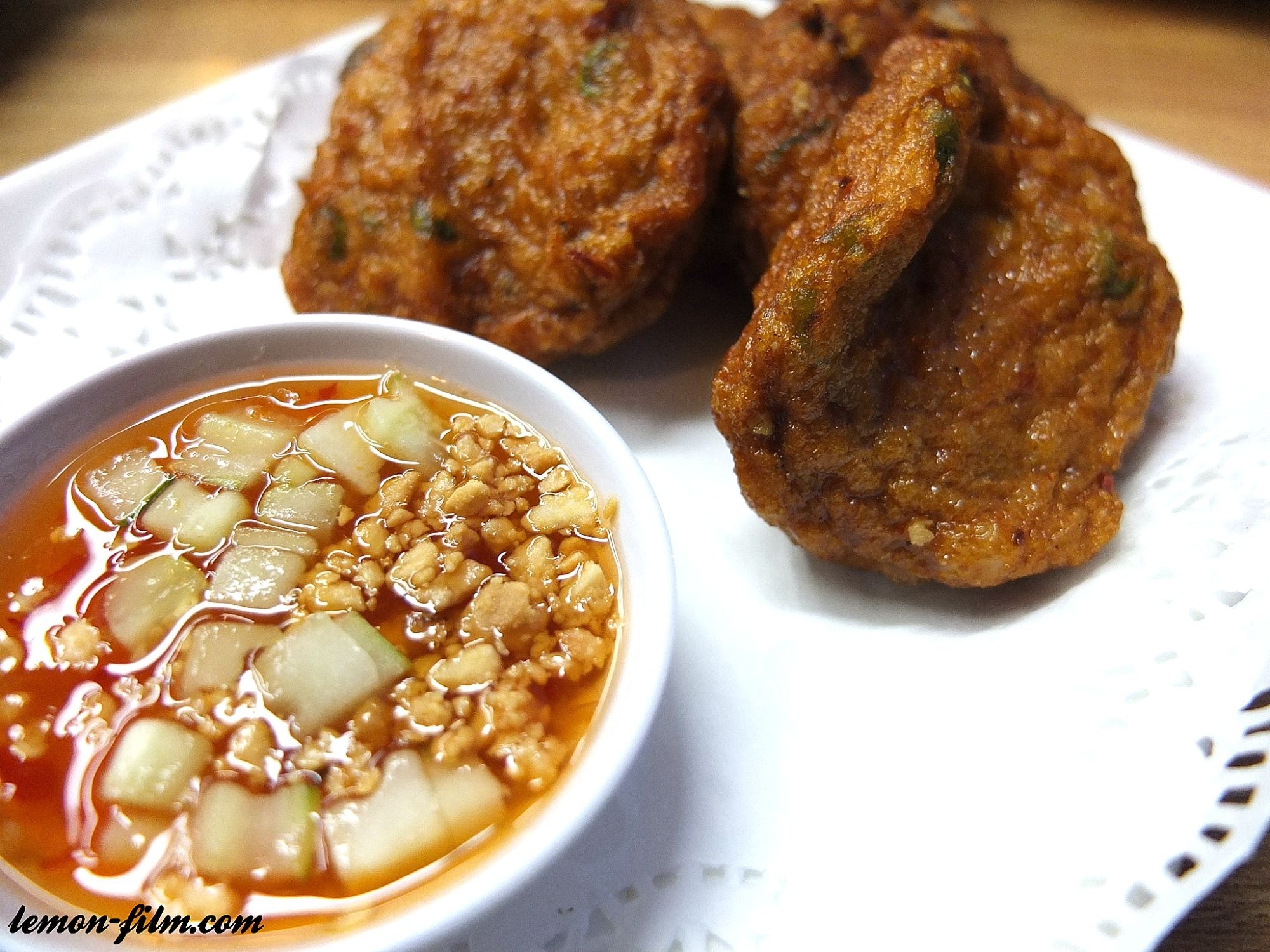 Phad Thai noodles. This have to be on my dining table to complete my Thai cuisine experience.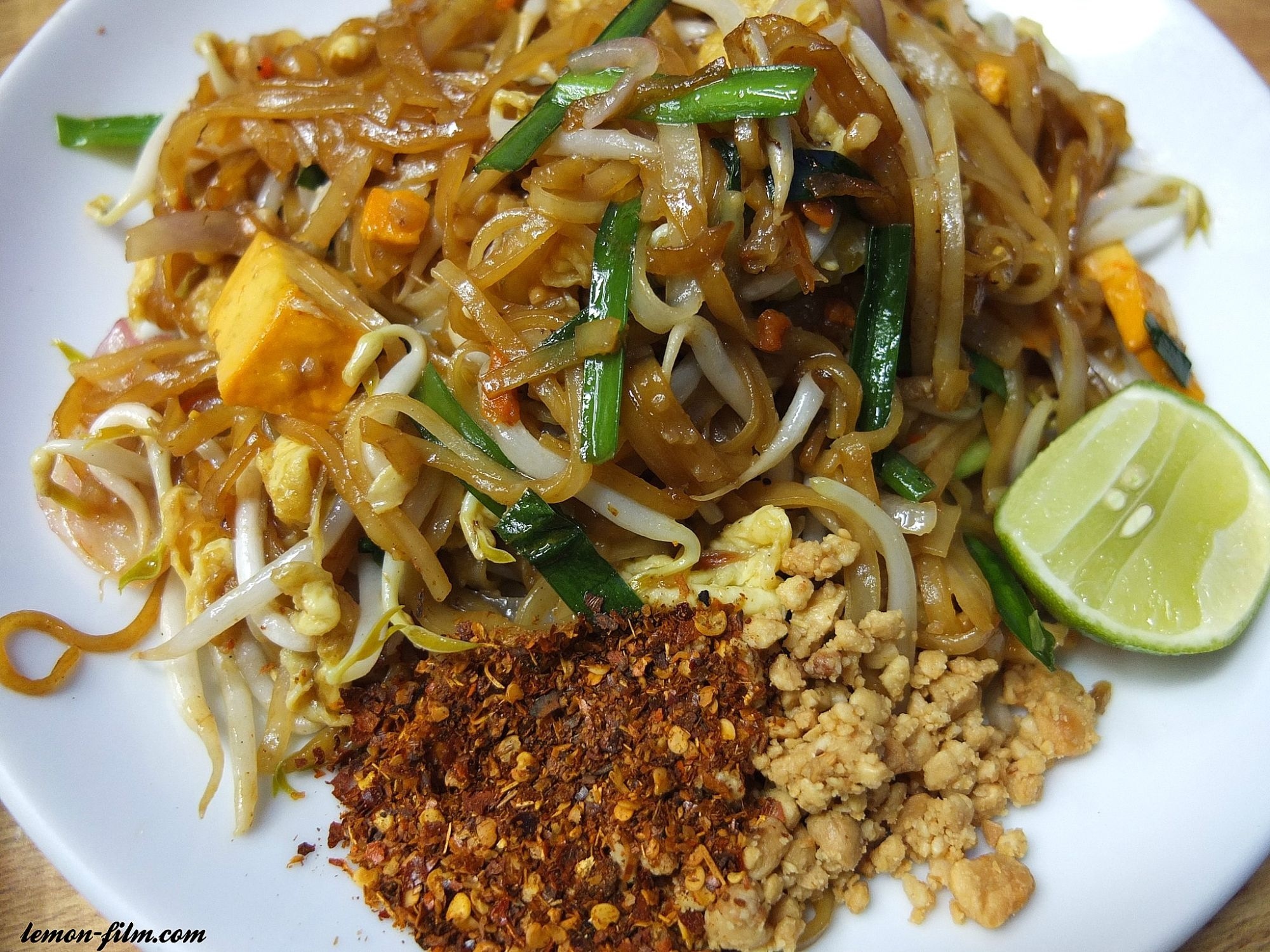 Finally, my Thai green chicken curry.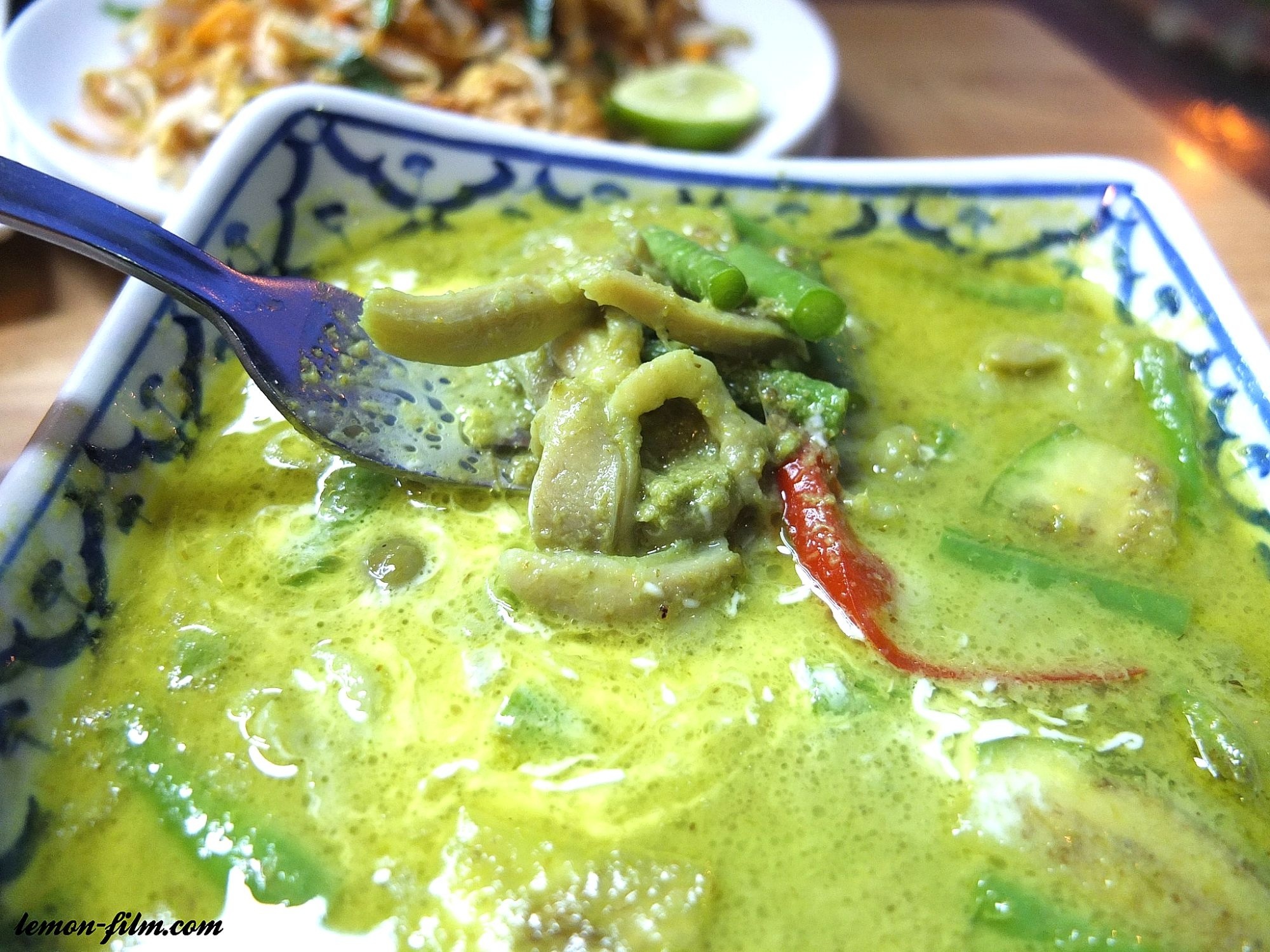 To describe the Seafood Tom Yam soup in Singapore style language, I will say "So shoik!" This clear bowl of Seafood Tom Yam soup is sure spicy and sour. There are slices of fish meat and sotong, 2 whole prawns, mushrooms and some chops of chili padi. This soup is boiled to "almost perfect", but the prawns I had was either not fresh or the prawns might have been over cooked. This Seafood Tom Yam cost $6.
My wife and myself loved the Thai mango salad. I went to Thailand 3 years ago and this mango salad is close to the Thai authentic taste. To me, a good plate of mango salad should focus on the mango rather than the sauces. I had tried several local Thai restaurants and most of them have their mango slices too dry or too green. The mango salad from Nakhon is well-mixed with the sauces and other condiments. This mango salad cost $5.
A cup of ice cold Thai milk tea is a "must have" beverage. Unlike our Singapore's teh or milk tea, the Thai iced milk tea will always have a red bean flavor. My guess would be either coconut milk or some spices added to gives that additional special taste. The Nakhon's Thai iced milk tea wasn't really sweet. Therefore, since I do not have a sweet tooth, the level of sweetness is acceptable to me. This beverage cost $3.
The homemade Thai fish cake taste quite typical. The sauce given is sweet. I don't think this pan-fried dish would go anywhere wrong. A pretty safe dish to enjoy. I believe that the kids will sure love the Thai fish cakes. The homemade fish cakes cost $6 for 4 pieces.
The Phad Thai noodles is awesome. I love this fried noodles. The taste is close to the Phad Thai I had in Hua Hin, Thailand. I am a tofu lover, so the fried small cubes of tofu will determine how much I love this plate of noodles from Nakhon. The fried tofu cubes are not greasy and the most important factor is the tofu does not taste sour. If the tofu are left too long especially in our hot and humid environment, it will sure turn sour. This plate of Phad Thai noodle cost $5.
Among all the above mentioned dishes, the Thai green chicken curry is definitely not my favorite. This is quite disappointing because the green curry tasted saltish and lack of curry fragrance. My positive review of the Nakhon's Thai green chicken curry is the chicken meat used are from the drumsticks, therefore the meat is not too tough. The green curry cost $8.
Nakhon's food are priced close to other Thai restaurants. While serving great authentic Thai cuisine, Nakhon has a slightly more competitive winning edge because this restaurant does not include any GST and service charge. Even though Nakhon is located at a not so easily accessible area , they have established a good foundation of Thai food fans in Singapore.
Address of my review:
Nakhon Restaurant
212 Hougang Street 21 #01-341
Opening hours:
Sun-Sat: 12–3pm, 5:30–10pm