As my little boy grew older, his energy grew exponentially, not proportionally. My wife and I enjoy bringing our two-year-old boy to outdoor areas such as playgrounds and parks so that he can have a good night sleep by exhausting his energy through all the running and shouting. Back in my neighbourhood in Tampines, there is an eco-green park which has no electrical powered lights and plentiful of greenery plants.
Located along the MRT tracks from Tampines to Pasir Ris, this nature park is a nice place for children to run around chasing birds and butterflies, peeping into the ponds for fishes, pointing at crawling ants on the grasses and sing their hearts out.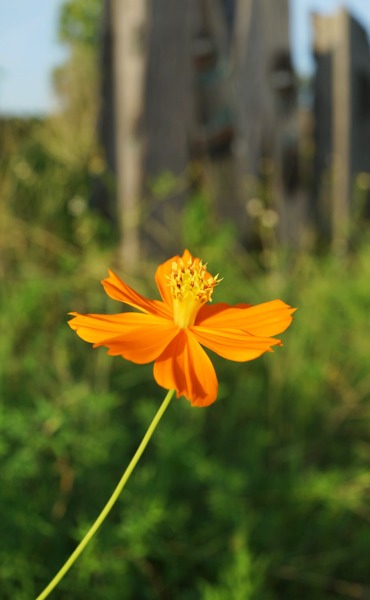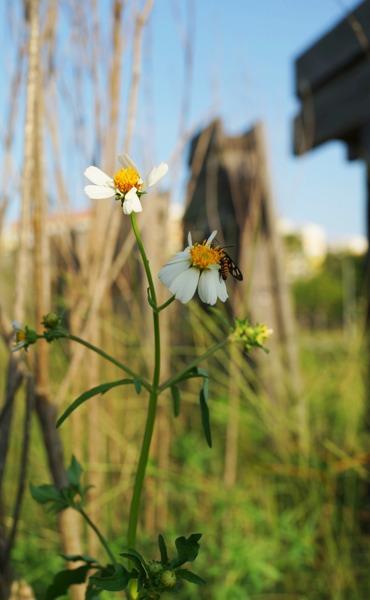 With an area coverage of 36.5 hectares and 15 minutes walk from the Tampines Interchange, what I love about this park was the quiet and "get close to nature" experience. With so many plants around, the air seems so much fresher and cooler than neighbourhood parks.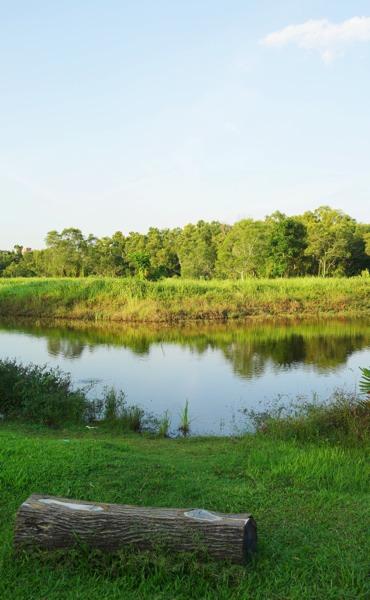 Kayden kept running, shouting and perspiring non-stop as he has a large area of land to conquer. Even though his baby blue Crocs shoes are not made for running, falling down onto those soft green grasses is safe. He might be chasing after butterflies, but chasing after him ain't an easy task for Papa and Mama.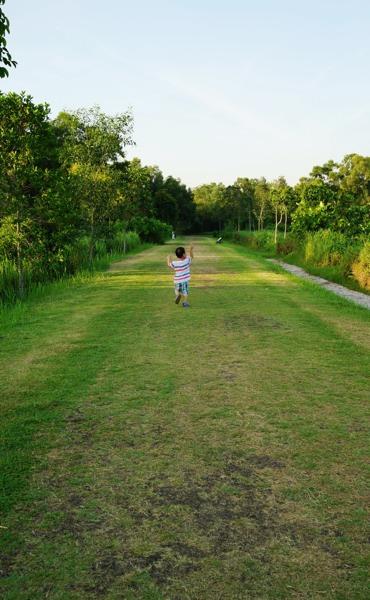 Spending more than an hour in the Tampines Eco Green Park, Kayden ended up saying he wanted us to carry him back home. He has given up on chasing flying insects for the day, while Papa and Mama continued burning calories by carrying him back home. What a family workout!
Address of my visit
Tampines Eco Green
Tampines Avenue 9 and Tampines Avenue 12
Website: http://www.nparks.gov.sg