"Live with the locals and eat what the locals loved", that is my slogan when I come to a foreign country. My wife and myself decided to wake up early at 6am, skipped the typical hotel buffet breakfast and queue up with the locals for …… soya beancurd. We read in forums that this particular soya stall starts operating at 5.30am and if you come after 8am, the queue will be so massive until you feel like giving up. To be on the safe side, the both of us decided to take an early metro train down and start to queue early. So, what is this stall which I would recommend and don't waste time to try any other soya bean stall?
Here is the name and address: Fu Hang Dou Jiang (阜杭豆漿), 2/F Hua Shan Market, 108 Zhongxiao East Road, Section 1, Taipei City
A notice to show patrons the proper way to queue up and don't block the pavements.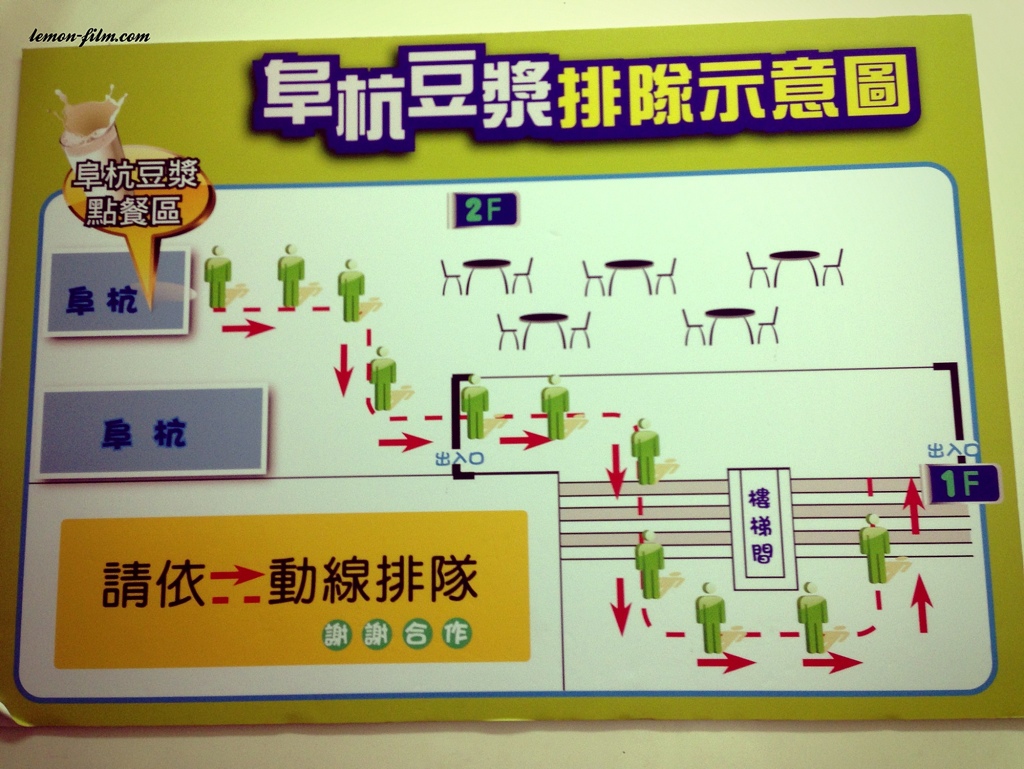 Here is the queue at 7am. This is only the beginning.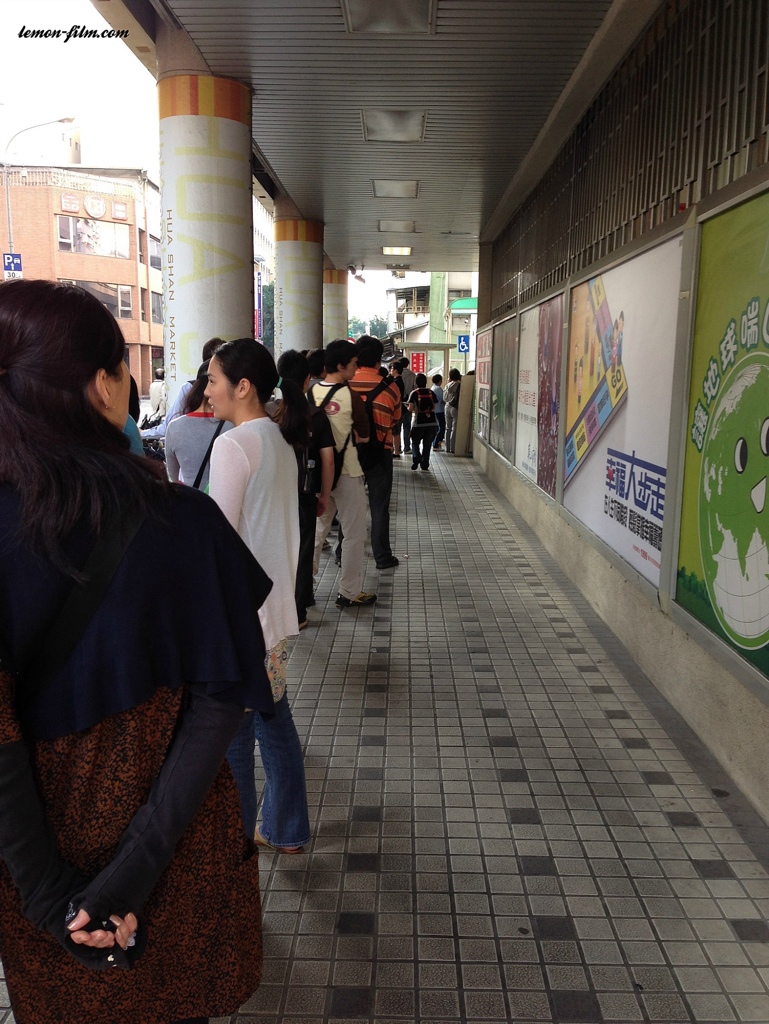 When entering the market, the first thing you will notice is how they prepare the "shao bing", 烧饼, or bread in English.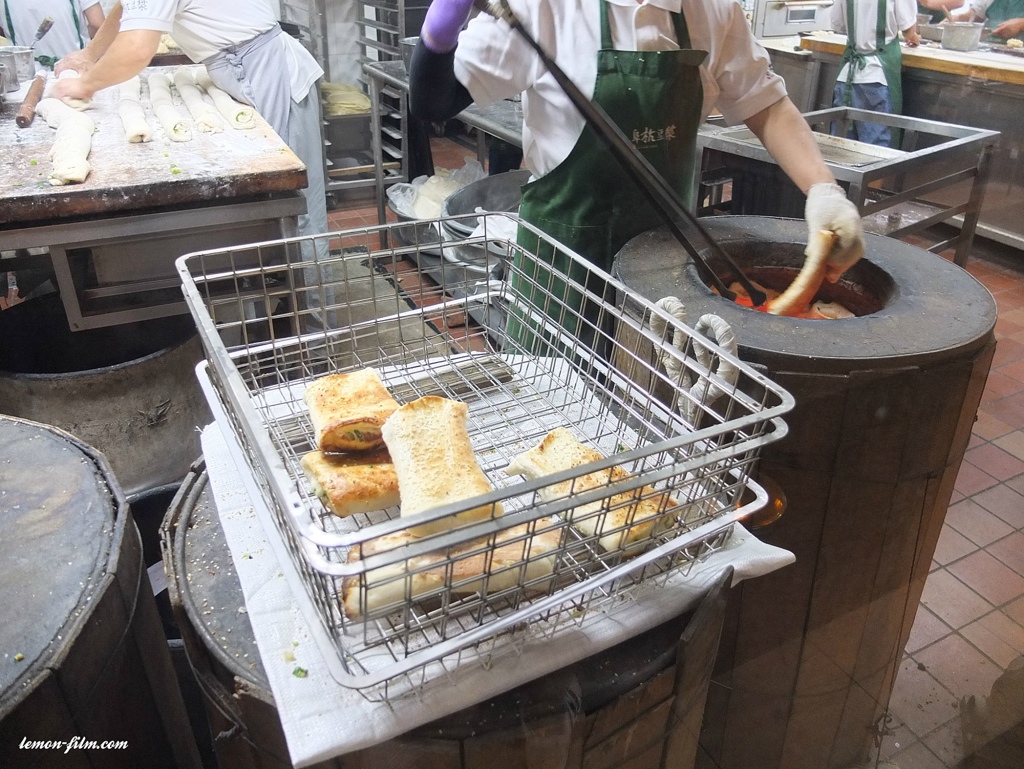 Here is the opening hours from 5.30am to 12.30pm. Take note that they are closed on every Monday.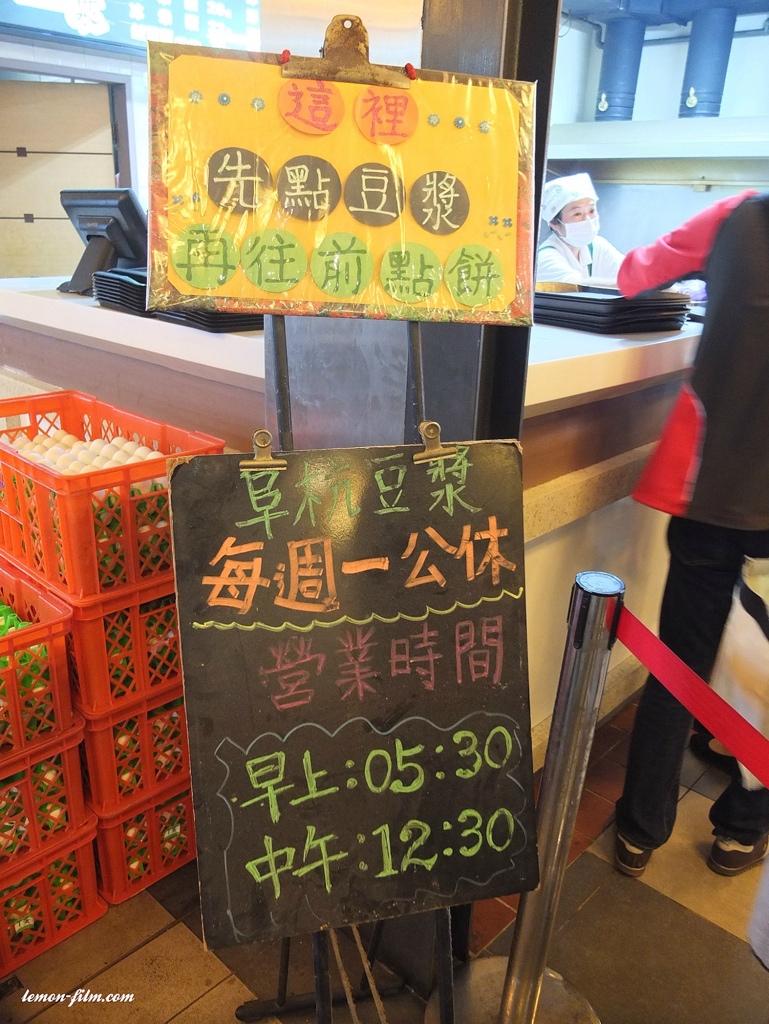 The crowd seems never ending and the staffs just keep on working.

They just keep going … serving hot food on our plates.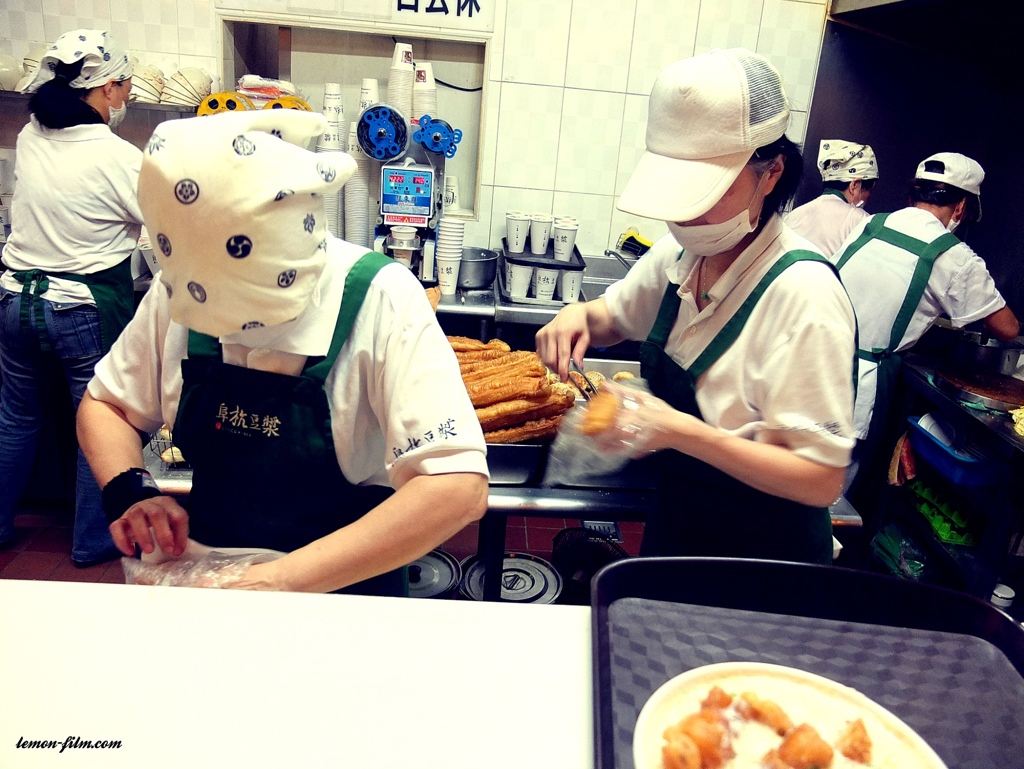 This is the salted beancurd, in Chinese it is called 咸豆浆. It is served warm with fried youtiao, or fried dough. This breakfast dish taste like home brew chicken soup with lots of tofu.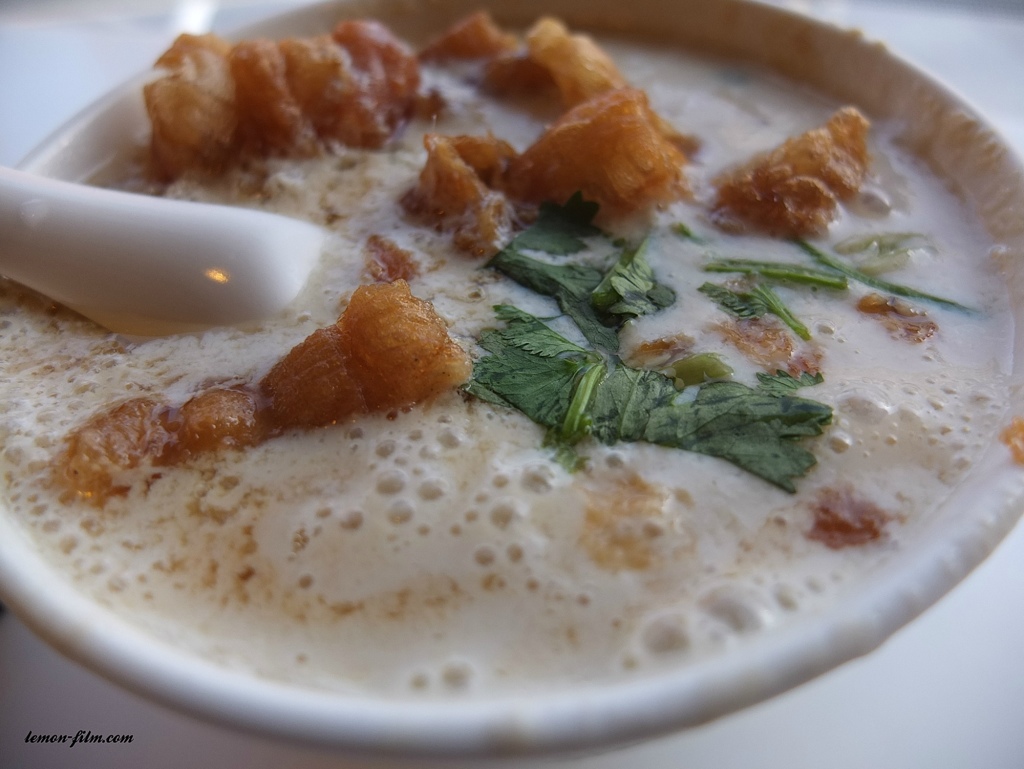 Fresh and warm soybean milk. Great freshness, natural taste and not too sweet.

This is their handmade flat bread, which is stuffed with youtiao and fried egg. This is a must try!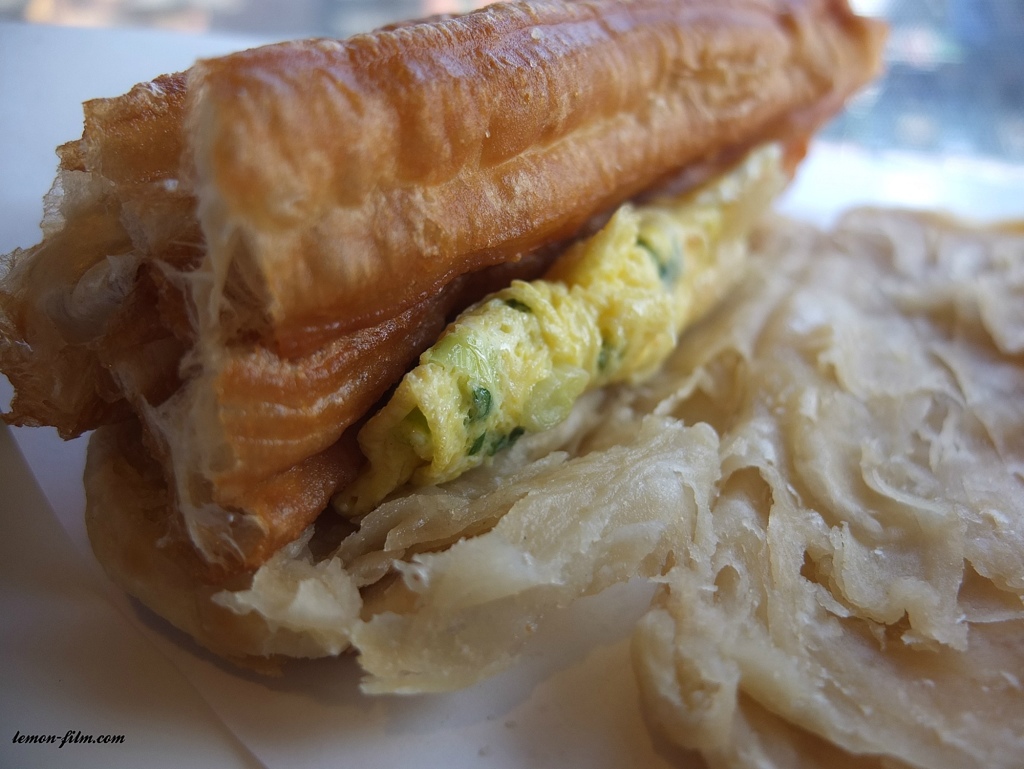 After my hearty breakfast, my wife and me head down to Xindian (新店) MRT station, which will leads us to Wulai, our final holiday destination. If you are heading down to Xindian (新店), why not spend an hour to take a look at Bitan (碧潭) which is a stretch of the Xindian River that has been turned into a recreational area. There is some restaurants there so you to relax and enjoy the scenery.
Here are the photographs.