Swensen's is a casual dining restaurant that sells western food, finger food and their popular trademark, the ice-cream. It is a great dining place for people who wants to have celebration meals after stressful exams or booked out from the army camp to enjoy a nice feast together with camp mates ( I missed those days! ). Hence, Swensen's is a nice restaurant to "chat out loud" with your family and friends. No doubt Swensen's is popular for their ice-creams, I am not having their ice-creams despite the terrible hot weather in Singapore for the last one month. Instead, I will be trying out their finger food and main course.
When all the meatballs say, "Pour some pepper on me."

Yummy, well-seasoned and juicy meatballs, made up of minced beef and chicken all balled together. The meatballs are well coated with the black pepper sauce when served. In addition, there are presence of black pepper bits in the sauce. When I bite on those small pepper bits, it makes the pepper taste much richer. The first bite of the meatball gave me a complex feeling: taste of chicken meat and tough like beef. The whipped potato tasted like it was made up of boiled natural potatoes rather than processed instant quick mix. This dish cost $9.40.
Hello, are you fried dumpling?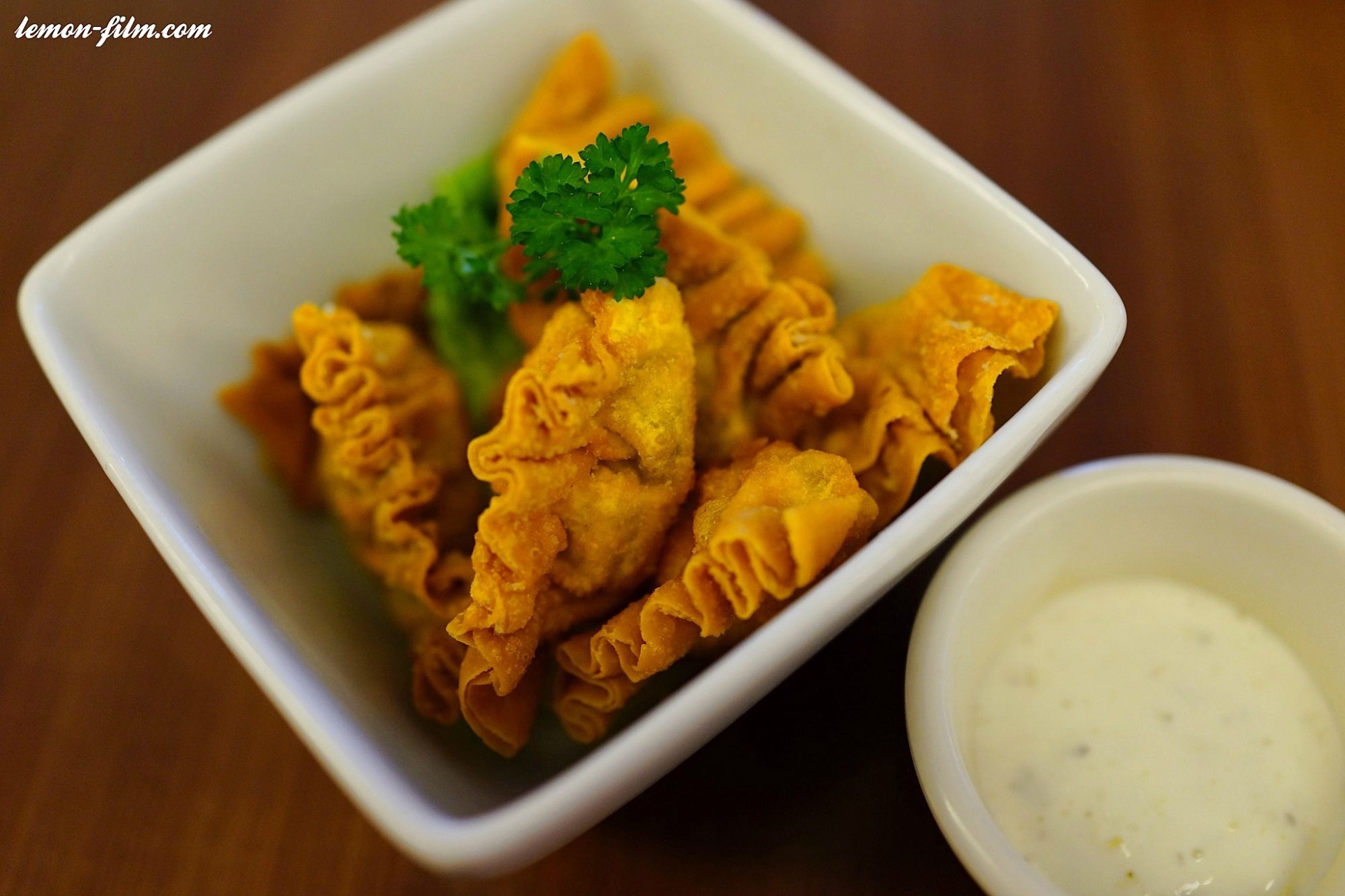 The fried dumplings, or prawn dippers as named in the menu, are really deep fried until crispy finger food. Actually, I would expect a whole prawn inside each prawn dipper, but unfortunately, these prawn dippers are made in such a way whereby the prawns are chopped into tiny bits and mixed with other ingredients. Even though I cannot taste and enjoy how fresh the prawns are, still this finger food tasted pretty good. Try dipping those prawn dippers with tartar sauce and you will realize they are born to be together. This dish cost $8.40.
The chicken cheese bake rice was awfully well coated with cheese and white sauce. The slices of chicken breast was tender. The part which I am quite disappointed was the rice used in this plate was plain white rice. I would expect something different such as fried rice or some other rice that is flavorful. This dish cost $13.50.
Grilled chicken burger that comes with potato fries and coleslaw. A typical western style cuisine. The burger comes with 2 thick, juicy and sweet slices of grilled chicken thighs. The thighs are evenly grilled, making no overly charred portion on meat. As for the bread, it is heavily spread with butter. I would prefer to have the bread plain and some butter placed on one side of my plate so I will spread the butter myself according to my taste. The potato fries are not too oily or saltish. It was done just right. Likewise, the coleslaw was also nicely done. This dish cost $14.80.
Among all the good food mentioned above, I would prefer my meatballs the best. It is a simple and delicious dish. As for the grilled chicken burger, I only had a few small bites on the bread but I really enjoyed the chicken thighs. The most disappointing was the cheese baked rice as it does not turn out the way of what I really expected. My exploration for Swensen's doesn't stopped here as I have yet to try their ice-cream yet. :)
Taking candid shots? Mummy's bake rice is still at my mouth.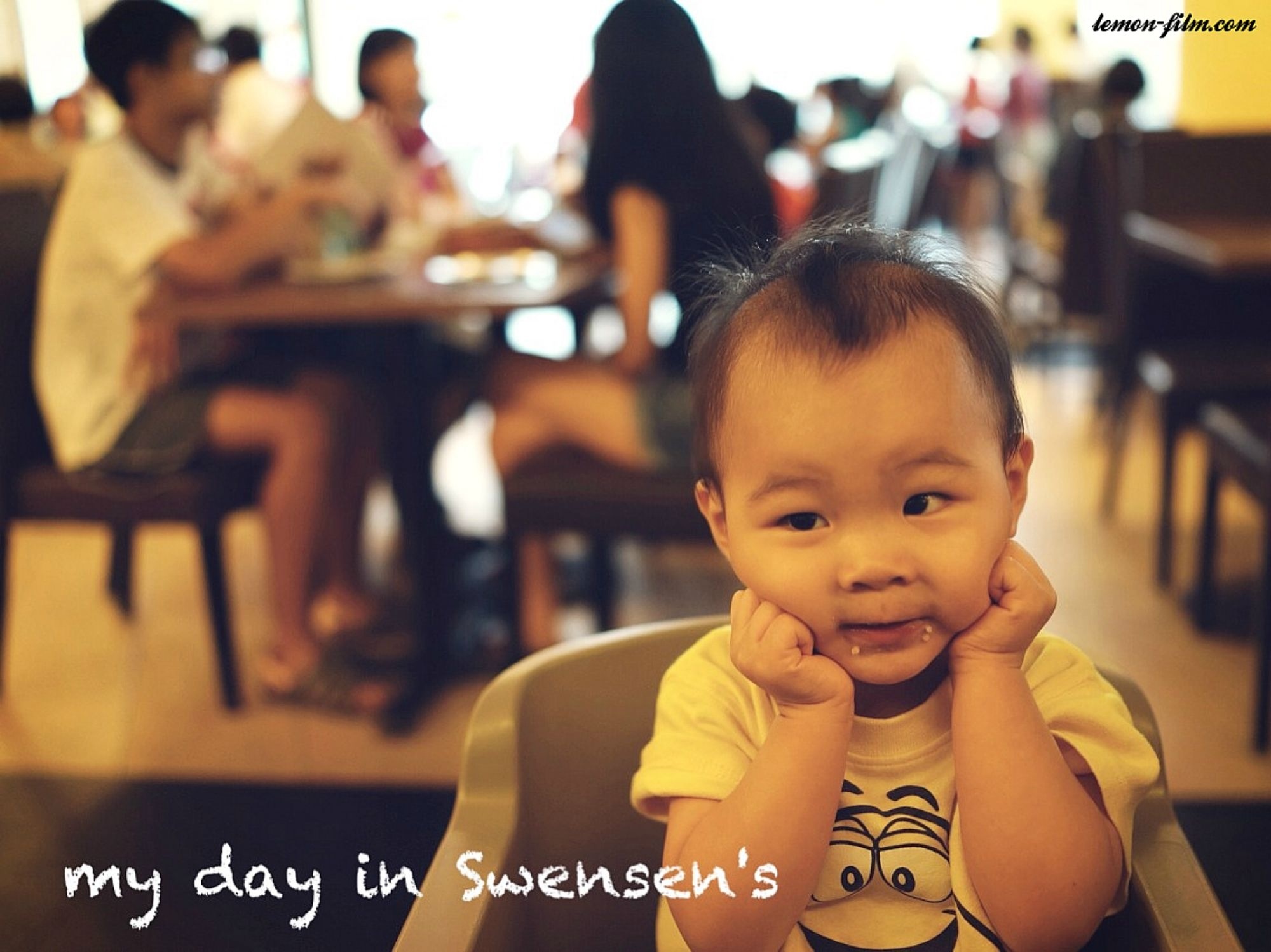 Thinking about what to eat in Tampines Central? Take a look at Fish & Co located at Tampines One shopping mall.
Address of my review;
Tampines Mall
4 Tampines Central 5, #03-30
Opening hours:
(Weekdays) 10.30am-10.30pm
(Weekends & PH) 8am-10.30pm
Tel: (65) 67815489
Website: http://www.swensens.com.sg