SPRMKRT located at McCallum Street, combines the beauty of arts, small retail therapy and delicious food right in this cafe. Taking a train ride and stopping at Telok Ayer Downtown Line station, walking with my family to SPRMKRT on a quiet Sunday afternoon took about ten minutes.
SPRKMRKT food menu changes everyday except for Saturdays and Sundays, in which they serves Weekend Brunch. With up to twenty-five different mains and nine different sides to choose from in their Weekend Brunch food menu, that is quite a spread. Their customers favorites are The English Breakfast ($25), Eggs Benedict ($14), Homemade Batter Pancakes ($14) and Eggs Royale ($17). Vegetarian mains are also available such as the Basil Pesto Pasta ($19), Mixed Grilled Vegetable and Tomato Salad ($15) and Grilled Corn and Mushroom Pasta ($18).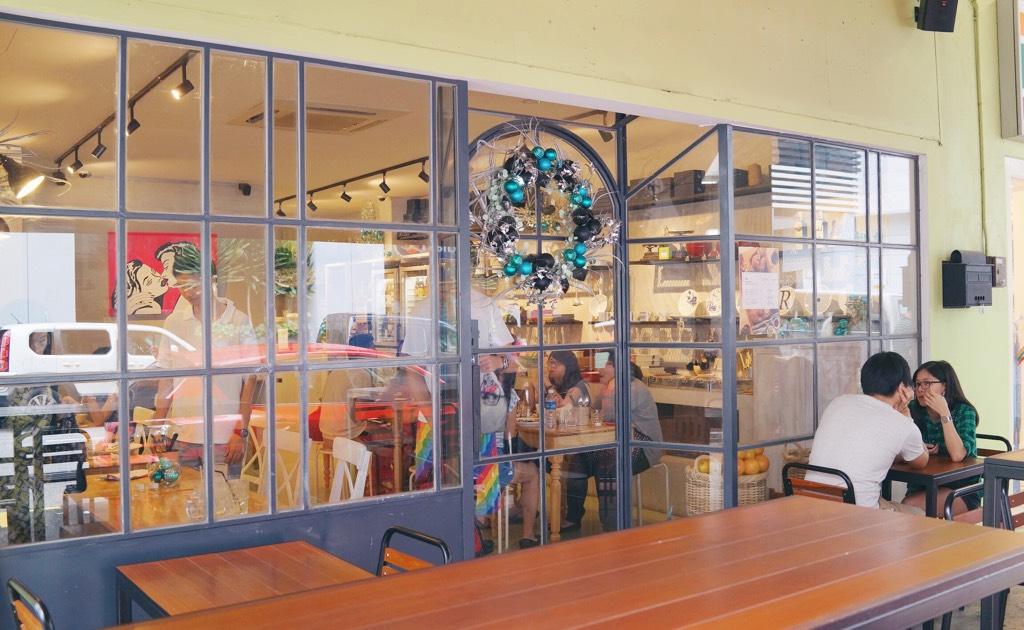 With their coffee price tag from $4.50 for a cup of Latte to $6.50 for a cup of Mocha, you can opt for regular, low fat or soy milk options with no additional charges. Other beverages such as home brewed beverages and freshly squeezed juices are available in SPRMRKT for non-caffeine drinkers.
Taking my food orders at the food counter, plain water are self-serviced and free of charge. Waited shortly and here comes my orders.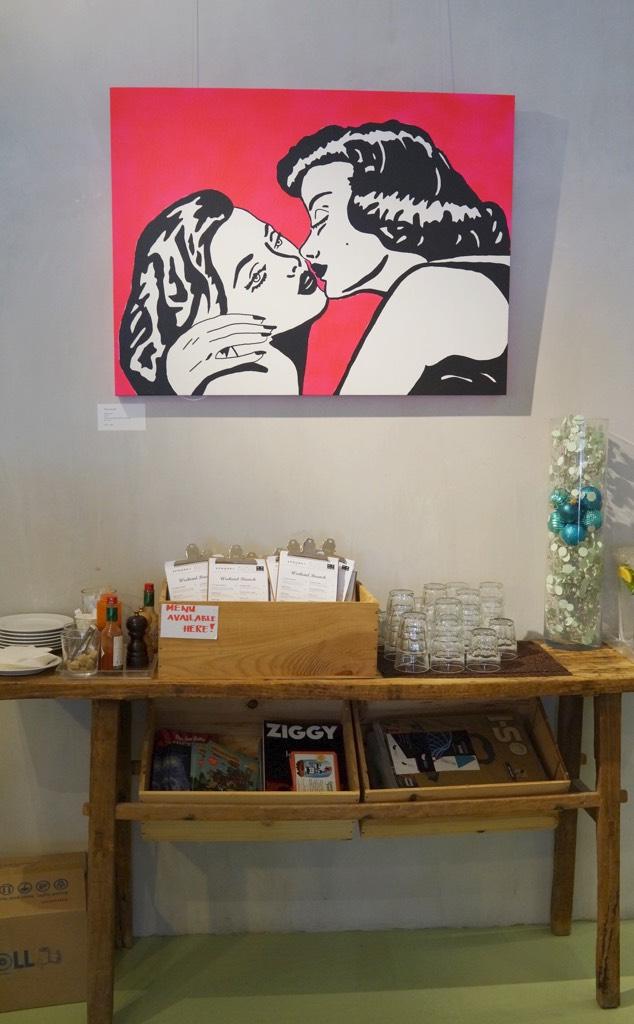 Coffee served! Here comes my Flat White ($4.50) and Latte ($4.50). Pretty decent cups of smooth caffeine dosage.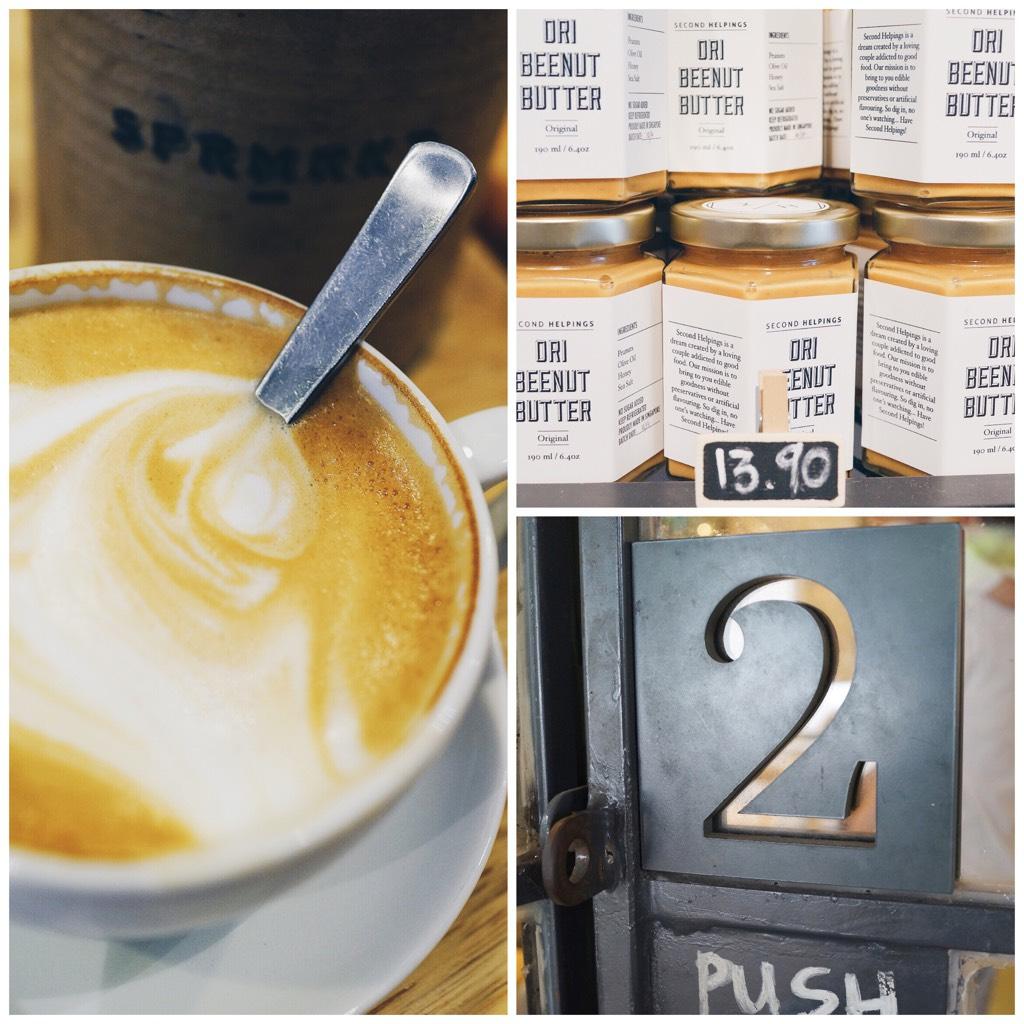 We have ordered SPRMRKT's Onion Rings ($6.00), which was served with a sour cream side. Deep fried using freshly slice onions, every rings tasted sweet and it is nice to enjoy them with the sour cream.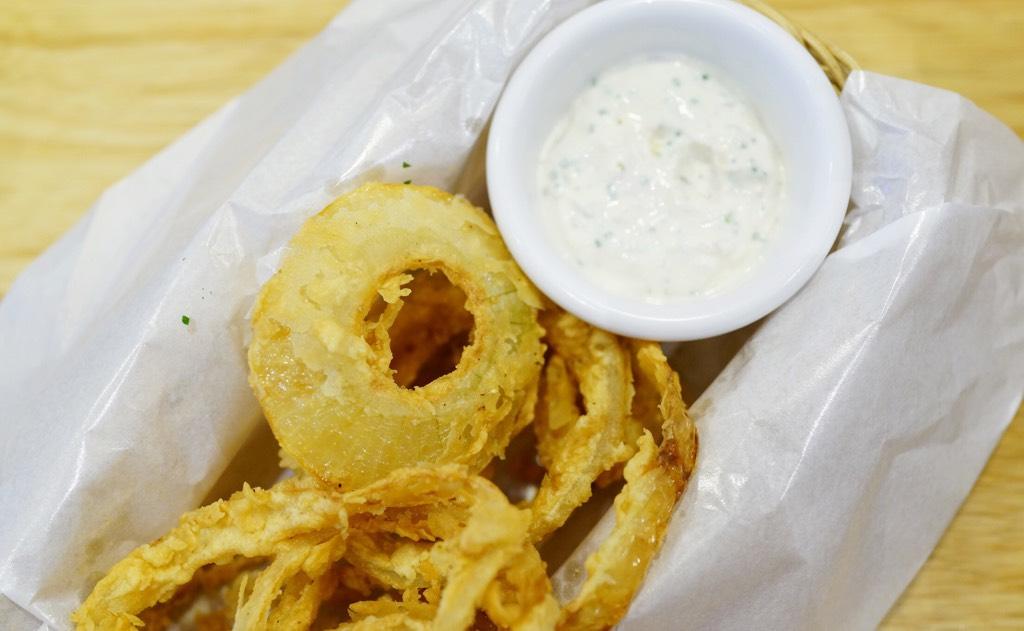 Calling this the Chicken Milanese Wrap with Fries ($16.00), the fried chicken breast meat are cut into large chucks, wrapped them up firmly with marinated tomato cubes, fresh greens and overlay with special house sauce was sure a fulling weekend brunch meal. The flavors was good and the fried chicken breast wasn't too tough.
Here comes the 'DE' Breakfast ($17.00), which there was a big round plate with a single pancake, scrambled eggs and toasted slices of bacon served. While on the other small plate, there were some cream, butter, maple syrup and fresh fruits to top onto my pancake. Unlike some pancakes which I shall call them "lifeless", I enjoyed the fluffiness of the pancake from 'DE' Breakfast. Pouring some maple syrup and spreading the cream over the pancake makes every bite of pancake delightful and furthermore, the fruits are fresh.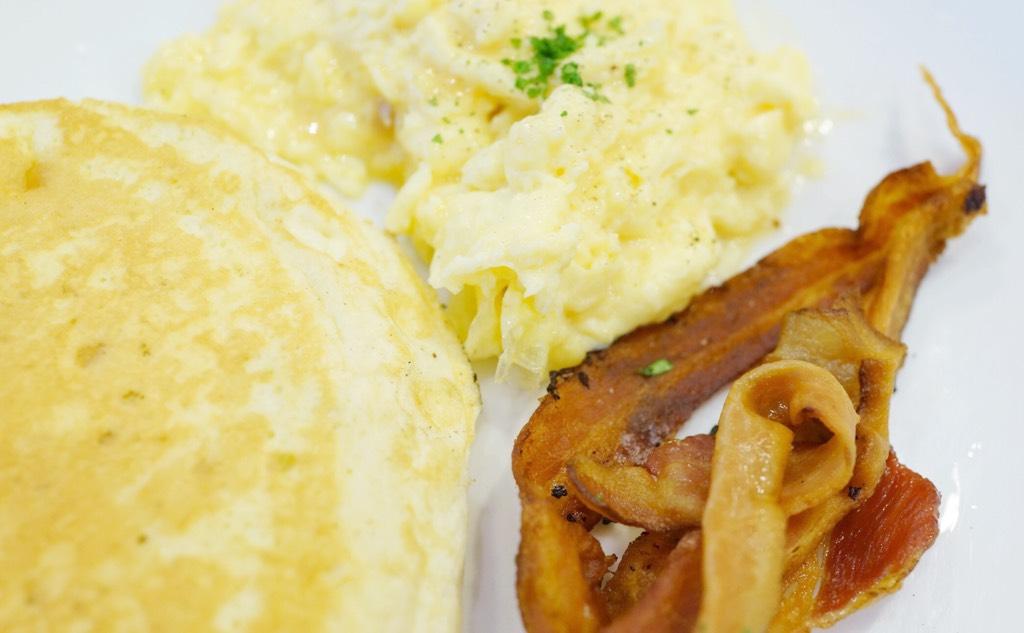 SPRMRKT is a simple and decent cafe located in the CBD area of Singapore, where the local art scene is supported by exhibiting their work in the cafe. During my visit, those pink coloured paintings are by Philip Hemnell, which he portrays the increasing diversity and openness in Singapore. There are some retail cookware products which can be purchase, but there are not alot of them. Worth checking out this cafe if you happen to drop by McCallum Street, which is near to the Amoy Street Food Centre.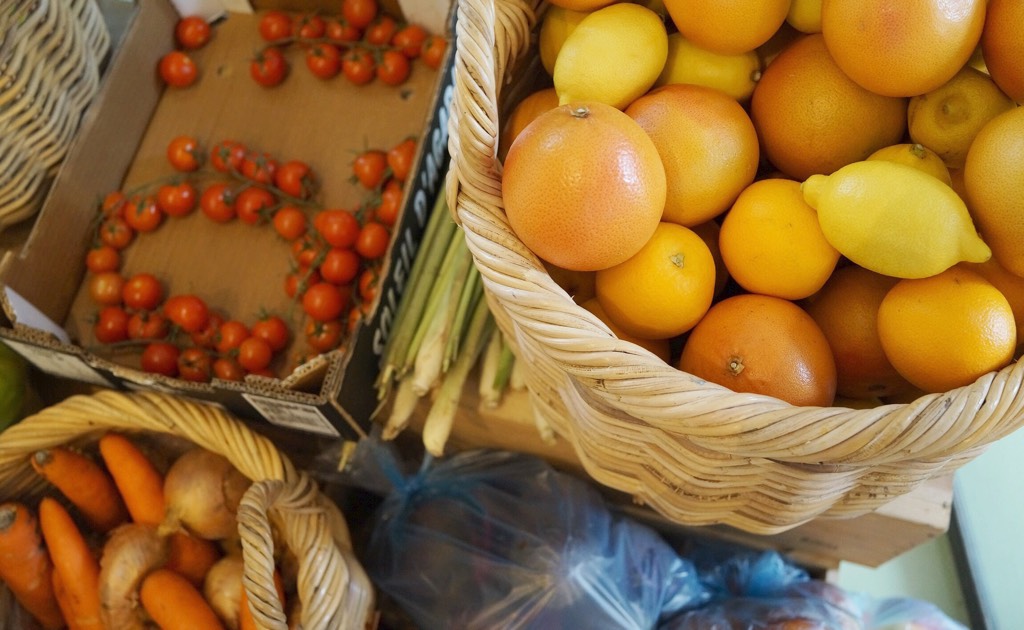 Address of my review
SPRMRKT
2 McCallum Street
Singapore 069043
Opening Hours
Mondays & Tuesdays: 8:00am to 9:00pm
Wednesdays to Fridays: 8:00am to 11:00pm
Saturdays & Sundays: 9:00am to 6:00pm
Telephone: (65) 6221 2105
Website: http://www.sprmrkt.com.sg/