At last, after more than two months of work without any holidays, here comes a holiday break for me. With the Good Friday holiday, I have a long weekend of rest to spend time with my family together. Hence, I decided to bring Kayden to the Bedok Reservoir to watch the "big waters", which I believe will get him really excited, as well as photo taking of my "big boy" now. Fortunately enough, the heavy rain has stopped during the late afternoon. The dark clouds were all gone and the evening sun rises above everyone. It's time to get my bag packed and take some photographs of my family outing. This was how we were spending our Good Friday at Bedok Reservoir.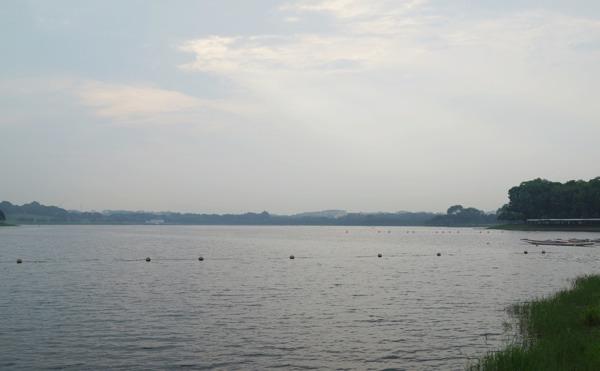 Taken at the 1,320 square meters of floating deck at Bedok Reservoir, this deck is located at the starting point of the reservoir and have attracted many people to enjoy the beautiful scenery of the Bedok Reservoir at this spot. Kayden got excited to see the waters and he kept pointing with his little finger and said, "Wah, so many many water!"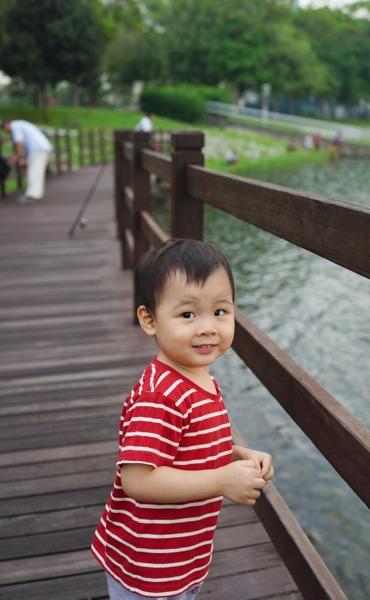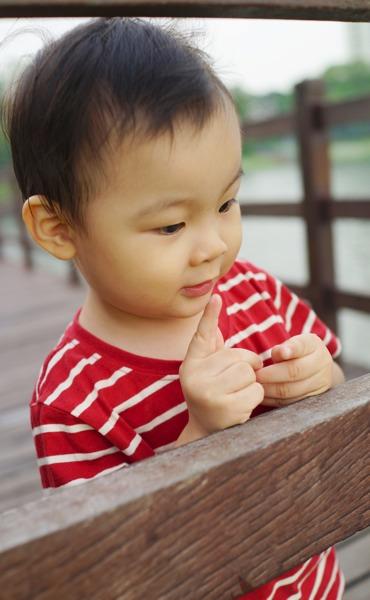 Locating near to the carpark, there is a mini children's playground and Kayden got totally hooked onto the steering wheel.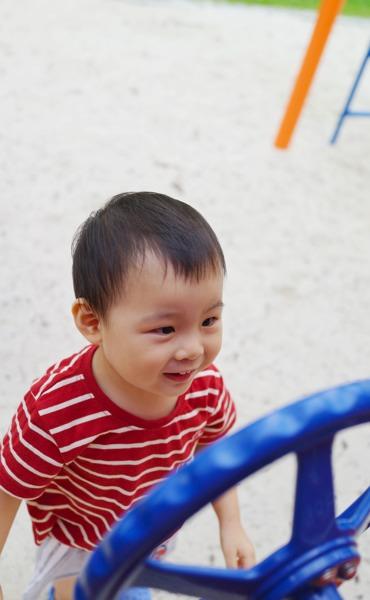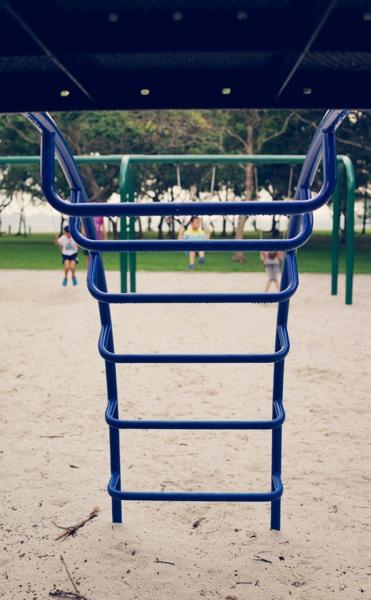 Kayden spelled out the words loudly on the wooden signage and he was very happy that he could recognized all the letters. Pretty good job!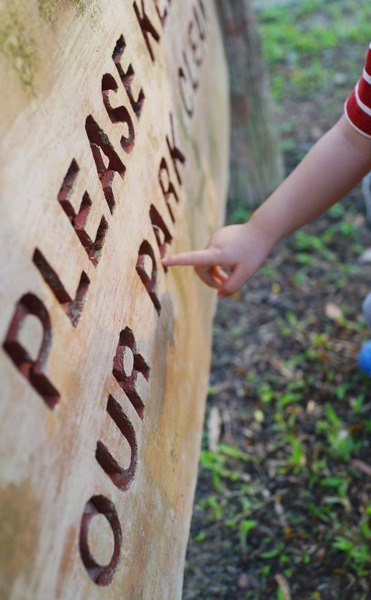 Looking for some good food to dine and a nice place to chill in Bedok Reservoir? Why not try the WAWAWA Bistro.