I love long weekends. Who doesn't, right? Thanks God that Vesak Day fell on Friday, so I have 3 full days of break off work. We had our lunch at Fish & Co at Tampines One. The last time I had Fish & Co was dated back in 2003, which was 10 years ago while my wife and myself are still dating together. Time passes really fast! Now, in 2013, we brought our little boy to try some seafood from Fish & Co, our mini seafood festival.
It was nice when the waitress approached us and gave us some coloring pencils and a piece of paper for coloring. That will keep Kayden busy while waiting for his lunch to be served.
For so many years, the logo of Fish & Co remains the same.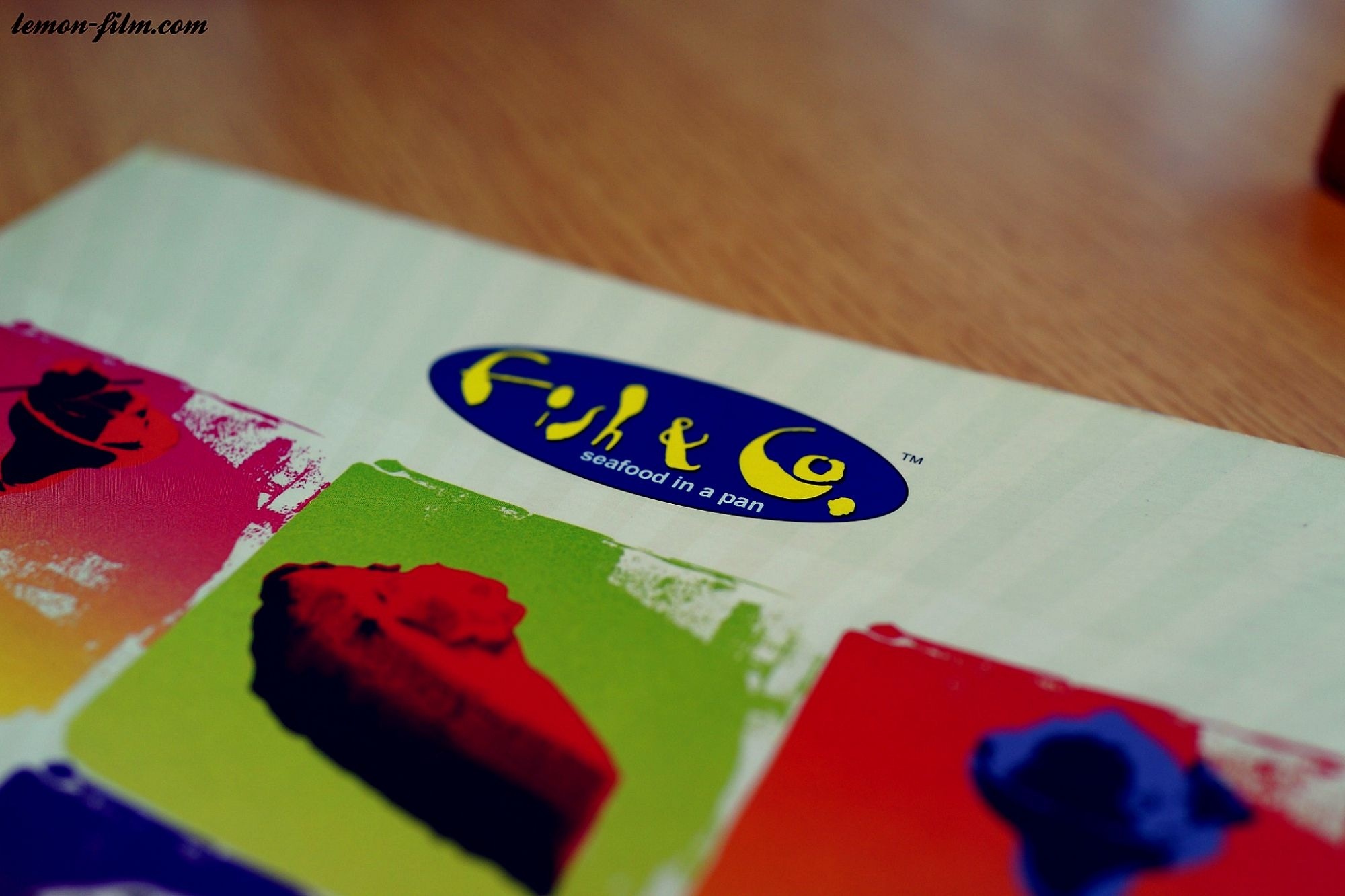 "I am busy coloring now Papa, no smiling this time round."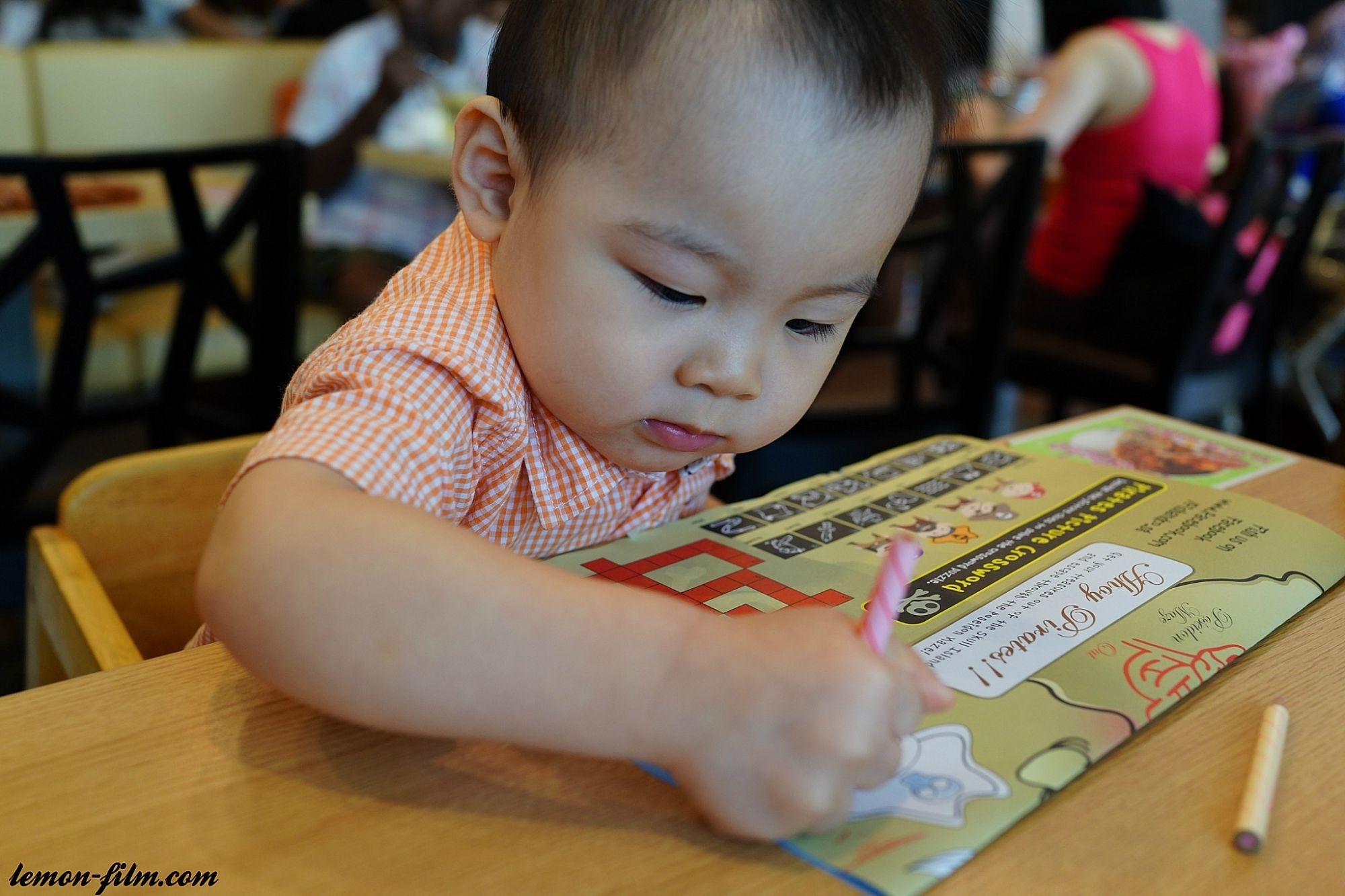 Here comes our seafood platter and I loved that spread of seafood.

The seafood platter for 1 ($19.90), served on a pan, is my personal classic favorite. This platter consists of a fried white fish, grilled prawns, calamaris, fat potato fries and paella rice. The fried white fish was my wife's favorite item. The white fish tasted juicy and really soft in my mouth. The grilled prawns have it's shells nicely sliced open when served. With a fork and knife, I can peel the meat of the prawns easily. No fingers needed to peel the shells off. The paella rice was cooked with raisins and had a rich buttery taste. The fries tasted typical. The slices of squid, or calamaris, are grilled with a sauce, else it would be bland without it.
Among the above mentioned "seafood buddies", the calamaris are my favorite because of it's chewiness and the extra sauce gave some sweetness to it. By squeezing the lemon juice on top of them like raindrops, this will give a tantalizing and refreshing taste.
The seafood pizza ($7.50 for 2 slices) was oven baked with prawns, calamari and cheese on top of the bread. Per slice, there were 2 prawns and 2 calamaris on it. As the pizza was served really hot, it will be quite messy because of the melted cheese keep flowing down onto the plate. The best method to eat this seafood pizza ….. was to use your hands.
Address of my review
Tampines One
10 Tampines Central 1
#04-11 Tampines 1
Singapore 529510
Opening hours: 11:30am to 9:30pm daily
Tel: (65) 62600183
Website: http://www.fish-co.com