Planning for a date? Well, I have an ideal and romantic dining location which I would like to recommend to you. Fret not, as this location will shelter you and your date from the rain, unless you prefer the romantic way of using the umbrella.
Taking a train ride to the Outram MRT Station and exit on H, there is a hidden cafe and bar called Roosevelt, pronounced as "rooze-a-velt", which is located at the Dorsett Residences. With the spoilt choices of food and beverages in the menu, this cafe and bar is a nice place to chill out after the working hours. Roosevelt's Diner and Bar can accommodate up to 60 people, making it suitable for holding private events in this spacious cafe and bar. Therefore, if you are planning for some quiet moments with your date in Roosevelt's Diner and Bar, do call in to check for any ongoing events.
From 8:30am to 6pm daily, Roosevelt's Diner and Bar starts off with their All Day Breakfast mains, which includes the Teddy's Big Breakfast ($23), Eggs Benedict ($16) and Ciabatta Toasts ($6). Available from 12pm onwards, the cafe and bar starts serving hand-picking sides such as the Fried Chicken Wings ($11) and Jalapeño Bacon Mac & Cheese ($11). Also, they serves sandwiches with the price range of $12 to $14 like the Smoked Ham Candied Bacon ($14), Smoked Chicken Pesto ($12) and Curried Chicken ($12). Of course, burgers fans can get to try their Teddy 100% US Beef Burger ($20), Mushroom Cheddar Beef Burger ($22) and for the vegetarians, the Crispy Vegetarian Burger ($16).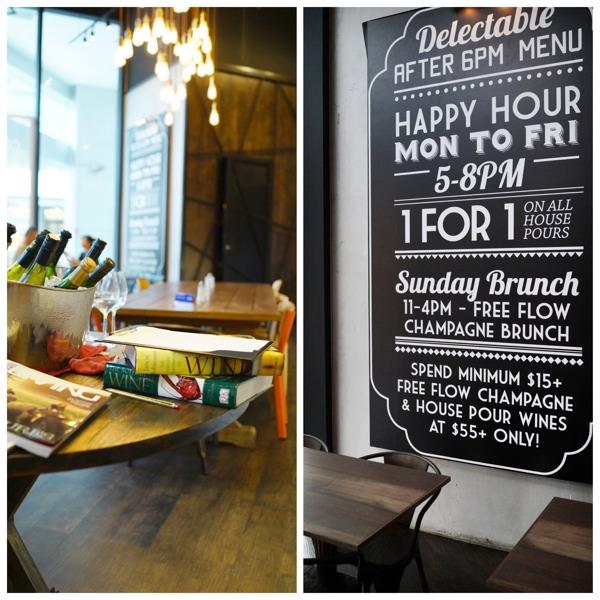 Roosevelt's beverage menu was quite an elaborate. Besides serving wines and spirits, they also served milkshakes, cocktails, coffee, tea and beers.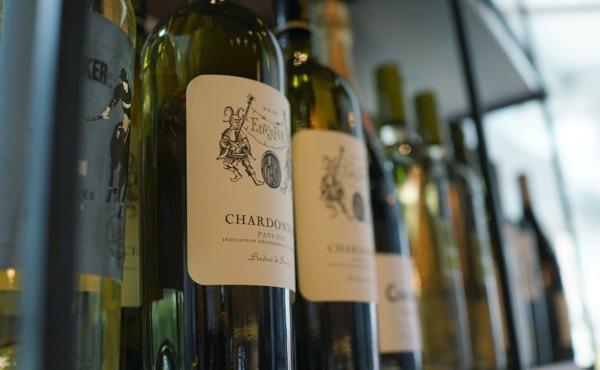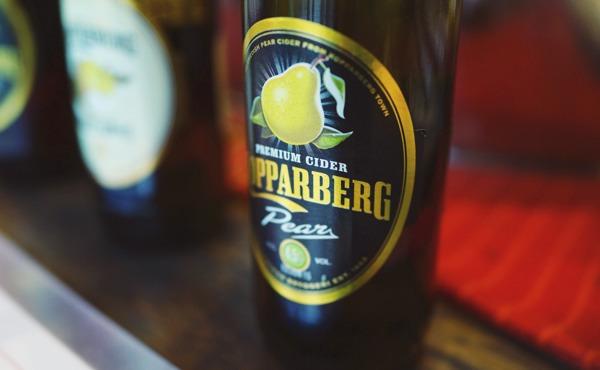 For a quick bite, I got my fingers on the truffle fries ($10) first. This bowl of golden crispy straight fries is served hot on my table. Pretty good truffle taste.
With the Valrhona dark chocolate, the hot Mocha ($6.80) was cocoa rich. Valrhona is a French chocolate manufacturer, which is considered luxury and used in many high class restaurants. The hot cup of Latte ($4.80) was not the best I have enjoyed, but I have to give credit to the barista for the latte art.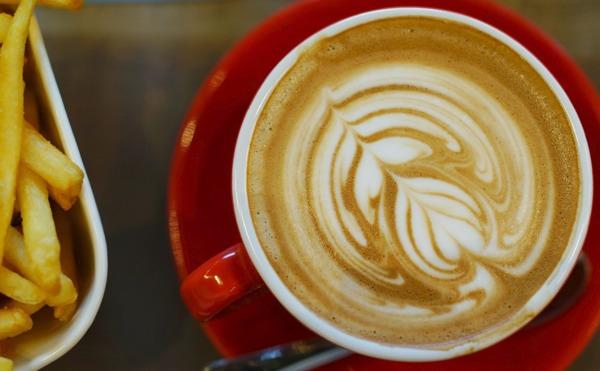 Roosevelt's Diner and Bar serves all pastas at the price of $15, like the Roasted Veggie Aglio Olio and Spaghetti Bolognese. What I have on my table was the Seafood Spaghetti, which has real seafood ingredients such as fresh mussels, unshelled prawns, thick rings of squids and slices of deep fried fish.
Layered with bacon, cheddar cheese, tomato, lettuce and mayo, the Teddy's 100% US Beef Burger ($20) was really good and tasty. My well-done beef patty tasted juicy and the bread was soft. It is recommended to have the beef patty medium-cooked for the best taste.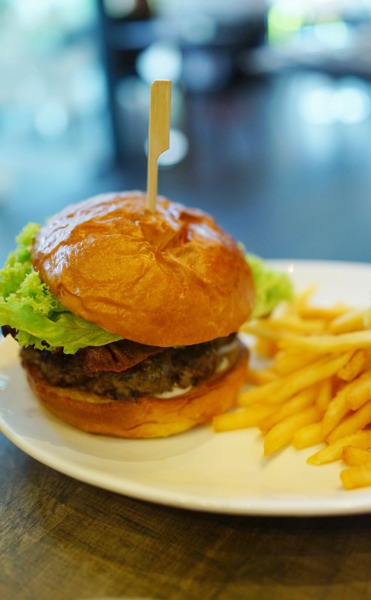 Nicely located at the Outram MRT station, Roosevelt's Diner and Bar is a good place to hang out and chit chat with your friends for a drink or a meal. The overall ambience and seating of this dining place is comfortable and spacious. The food presentation was good and taste was delightful. A good place for a decent cup of coffee.
Here comes the romantic candlelights in Roosevelt's Diner and Bar.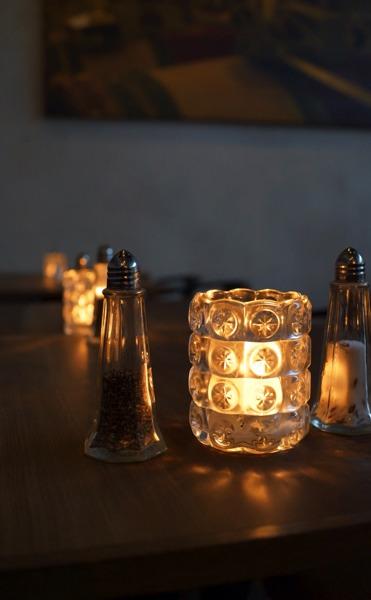 Address of my visit
Roosevelt's Diner And Bar
331 New Bridge Road
#01-02 Dorsett Residences
Singapore 088764
Opening Hours
Monday to Thursday: 8:30am to 10:00pm (last order 9:30pm)
Friday & Saturday: 8:30am to Midnight (last order 10:30pm)
Sunday: 8:30am to 10:00pm (last order 9:30pm)
Telephone: (65) 6538 3518
Website: http://roosevelts.com.sg