The windy season has stopped after the second day of the Chinese Lunar New Year and here comes the hot and dry season in Singapore. It has not been raining for more than a month. The grasses are all turning brown and trees are shedding their leaves. Despite this weather condition, my wife and myself decided to bring Kayden to this iconic annual event known as the River Hong Bao (春到河畔 2014), which is located on the floating platform at Marina Bay. We have never been to this exhibition before, therefore for this Year of the Horse, we decided to make a family trip there. Usually, these beautiful lanterns will be lighted up at night, making the whole Marina Bay sparkles.
We started our day trip by having our lunch at Marina Bay Sands and exit the building to take the spiral-designed bridge known as The Helix Bridge. This bridge measures 280m and crosses above the Singapore River. From the view of this bridge, you can enjoy the panorama scenery of the Singapore River, stretching from Clark Quay to the Singapore Flyer. It is a lovely place!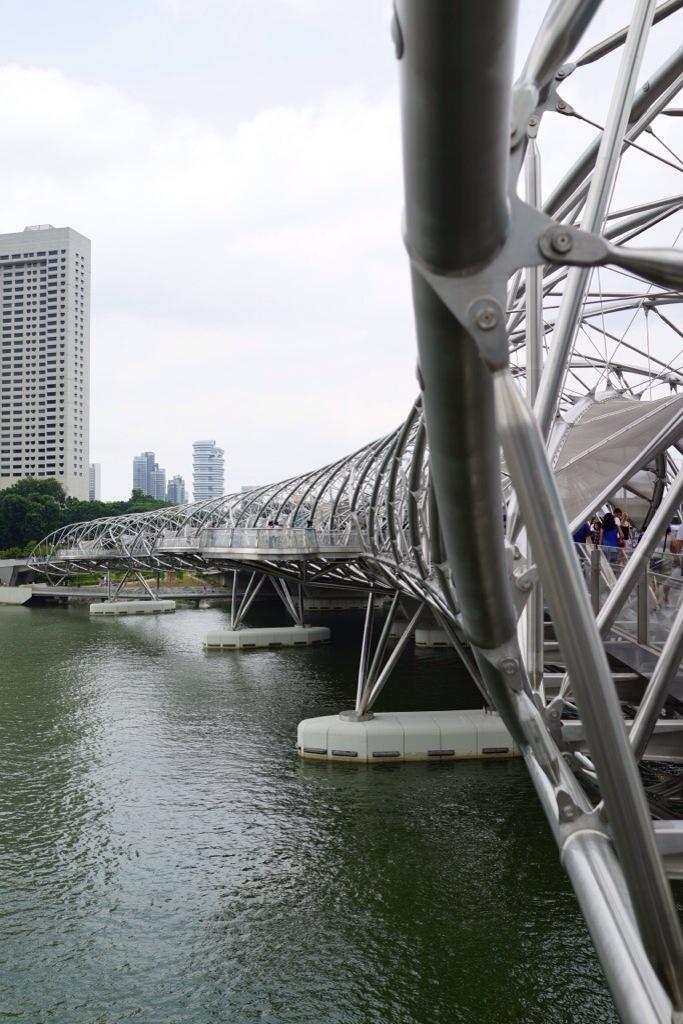 As usual, children are always excited when they are out of the house. They are little explorers and every sight in front of them bring them wild curiosities and imaginations. Our little toddler, Kayden, was really excited when he saw the Singapore River and he kept telling us that he wants to "pom pom" (taking a shower) in the river. We told Kayden that this is not for taking a shower, this river is for boats to travel.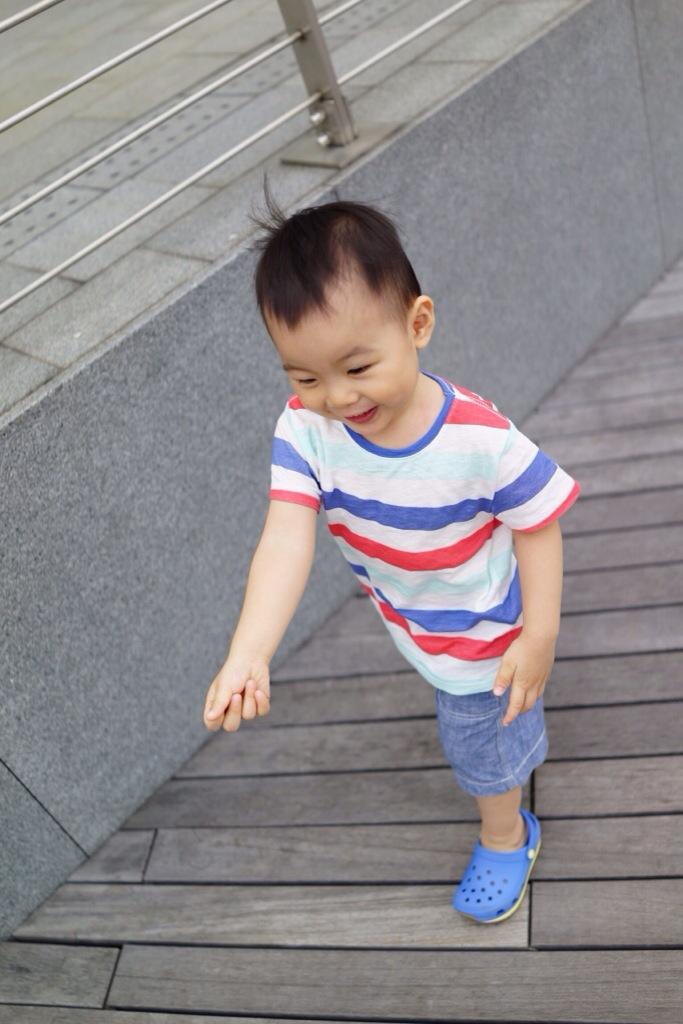 We took a walk on The Helix Bridge and saw many people taking photographs of the surroundings. As we walk nearer to the floating platform at Marina Bay, we realised that we are at the Youth Olympic Park. My wife and myself were both puzzled because we never know that such a park existed in Singapore. At last, we learn something new for the new year! Reaching near to the River Hong Bao 2014 at Marina Bay, the first sight we saw was the statue of the Fortune God. It was really gigantic and everyone can't wait to snap some photographs with him to gain some fortune for this year. The rest of the sights are the explanations of the twelve Chinese zodiac animals, beautifully shaped lanterns of Chinese legends and a performance stage by Yunnan Opera Theatre. There is also a handicraft and food street located beside this River Hong Bao for food lovers.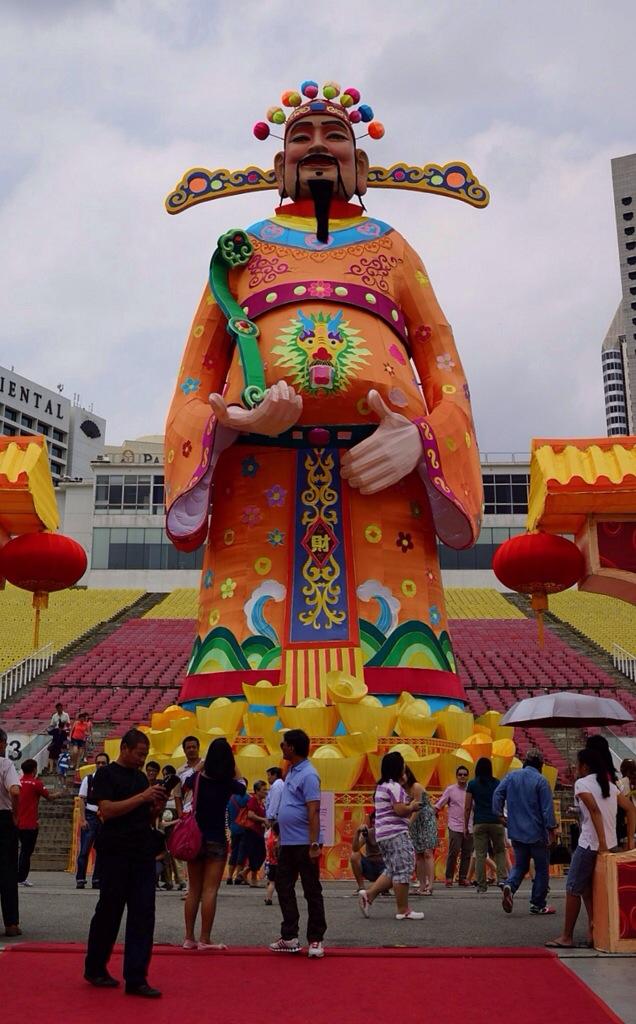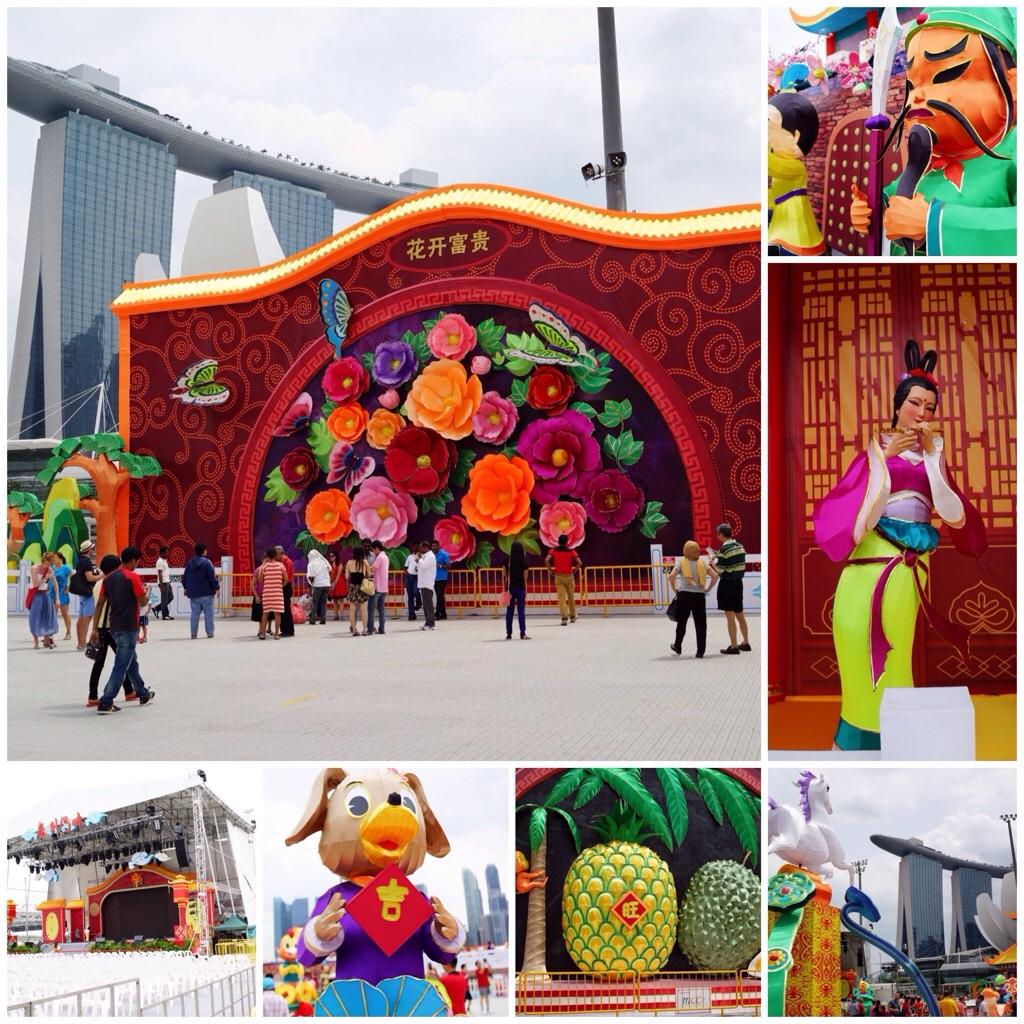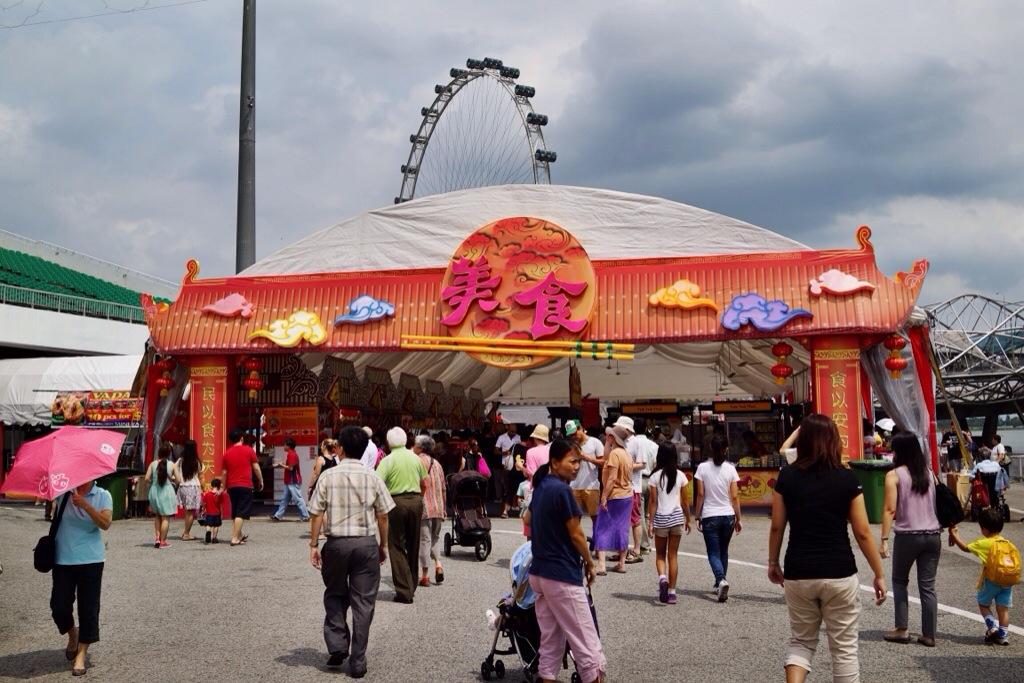 There was one particular thing that caught our attention. Each bell is tagged with an auspicious writings and all you need to do was to use a coin, aim for the wish and throw it. I shall call it the "Throw a coin and hit a lucky charm".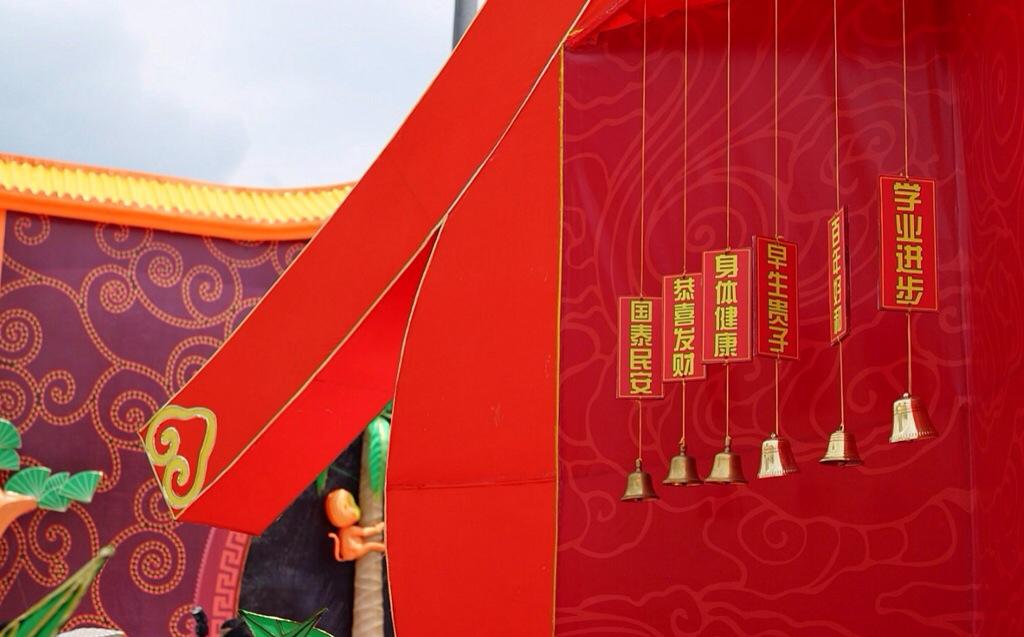 During the Chinese Lunar New Year, besides family and friends gathering, visiting this annual event in Singapore does brings up the new year festive spirit. The only downside during our visit was the weather. With no entrance fees and fantastic location to reach, this exhibition is worth to pay a visit.
Address of our visit
River Hong Bao 2014 At Marina Bay (春到河畔 2014)
The [email protected] Bay
You can reach by taking the MRT to City Hall, Esplanade or Promenade Station.
Web: http://www.riverhongbao.sg