During the weekend, my wife and myself started baking brownies at home. Using the premix by Hale & Hearty, we added pecans and walnuts for a nutty crunch in our chocolate brownie. We ain't professional bakers but we enjoy baking things together, using the easy way.
Ingredients
1. Hale & Hearty Rich Brownie Chocolate Mix
2. 2 eggs
3. 200g of salted butter or unsalted butter
4. 100ml of fresh milk
5. A pack of pecans and walnuts.
Preparation time: A good 40 minutes from mixing until complete.
Directions
1. Preheat oven to 175 degree Celsius.
2. Mix the brownie premix with 200g of soften butter and 2 eggs.
3. Mix until the batter become paste. Pour the 100ml of milk into mixture and continue mixing till smooth.
4. Add the pecans and walnuts to your preference.
5. Bake for 25 minutes. Use a toothpick to make sure it come out clean.
6. Cool and is ready to be served.
Spread a little Nutella on my Star brownie.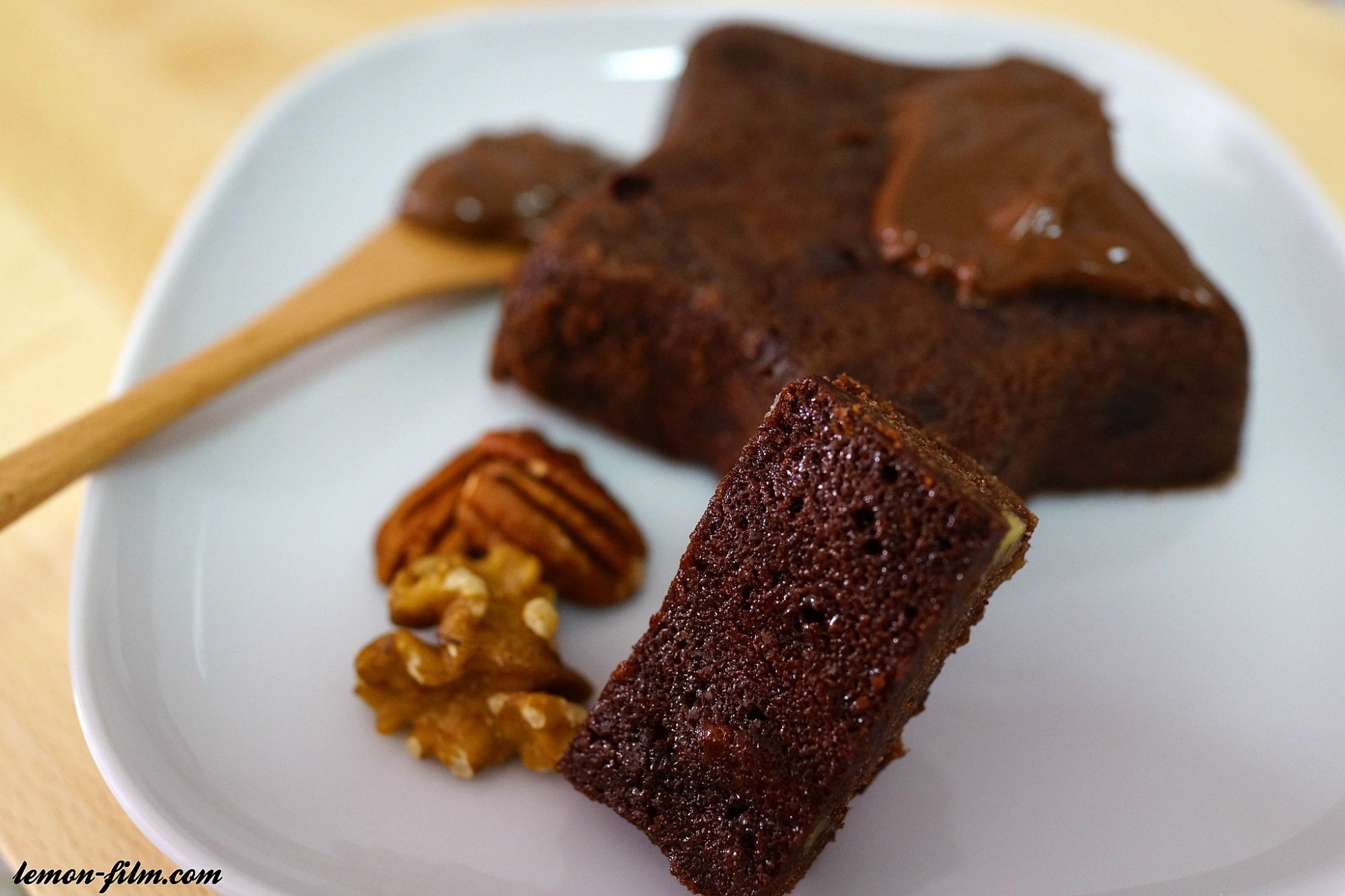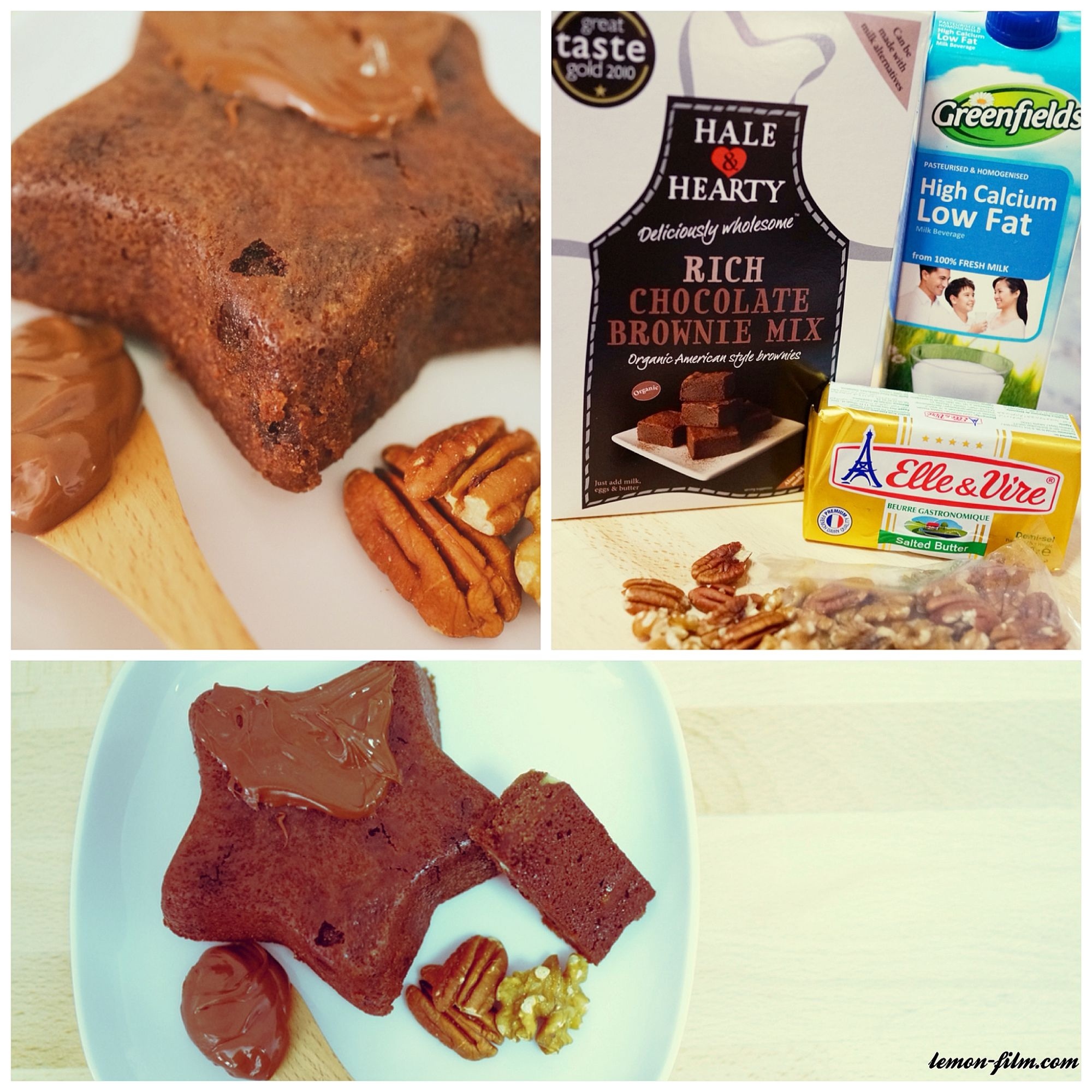 The Hale & Hearty's brownies are indeed rich in chocolate taste and the strong chocolaty aroma spread across my kitchen when I first opened the oven lid. When the brownies are refrigerated, it feels much fuller in taste when having them. This premix is also organic probably because of the use of raw cane sugar instead of fructose or other processed sugars. So far during my walk in most major supermarkets in Singapore, only Cold Storage sells it at $8.90.
Great choice for a good family baking session together! What a Father's Day cake!

Website: Hale & Hearty Food