If I were to revisit and recapture again, I would say I will do a reblog for Tomo Izakaya, a Japanese restaurant located in the Singapore's Esplanade. Back in 2012 during my visit to Tomo Izakaya (click here for my post), it was a fantastic and memorable dining experience, and my wife and myself really enjoyed the Japanese cuisine prepared by this restaurant.
Alfresco dining area, layout of the restaurant and the same signboard, nothing much has changed since my last visit. Now, I headed back to Tomo Izakaya Japanese restaurant to check out if this restaurant still remains that good quality taste of Japanese cuisine that I used to enjoy two years ago.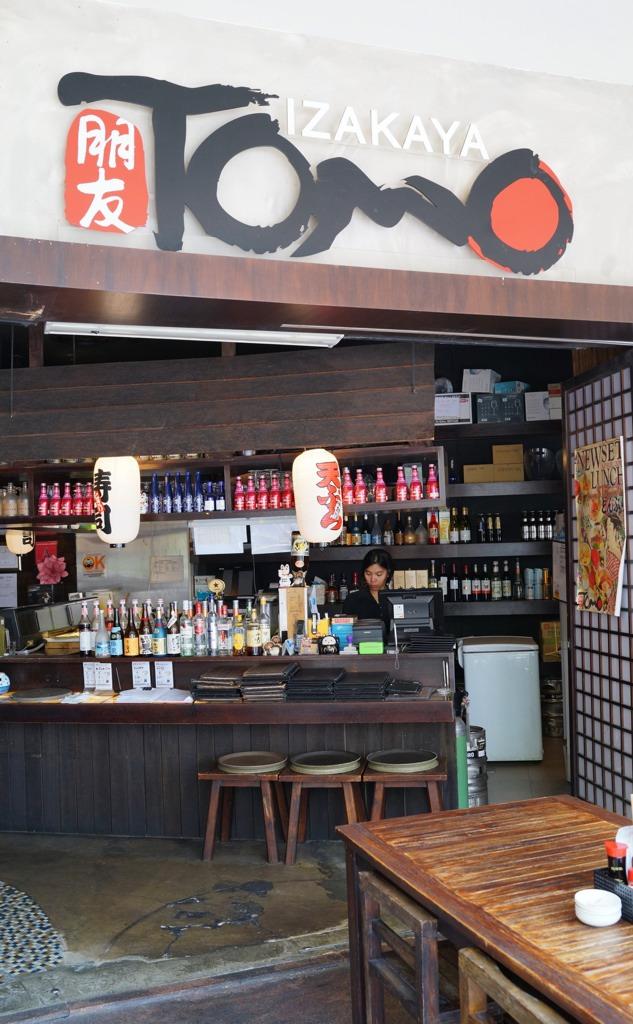 I always love to start off my meals with some fresh salad to get my appetite warmed up. Back then, I have ordered the Ton-Syabu, which is a Japanese salad with thin slices of boiled pork, small tomatoes, some onions and sesame sauce. During this visit, I have ordered the Tomo Cesar Salad ($9.00), which is a bowl of fresh greens with slices of seasoned mushrooms and onsen egg. Stirring this bowl of salad and taking my first taste "warms" me up because of the hint of wasabi added into the salad dressing. The ingredients were fresh and I really enjoyed those crispy greens.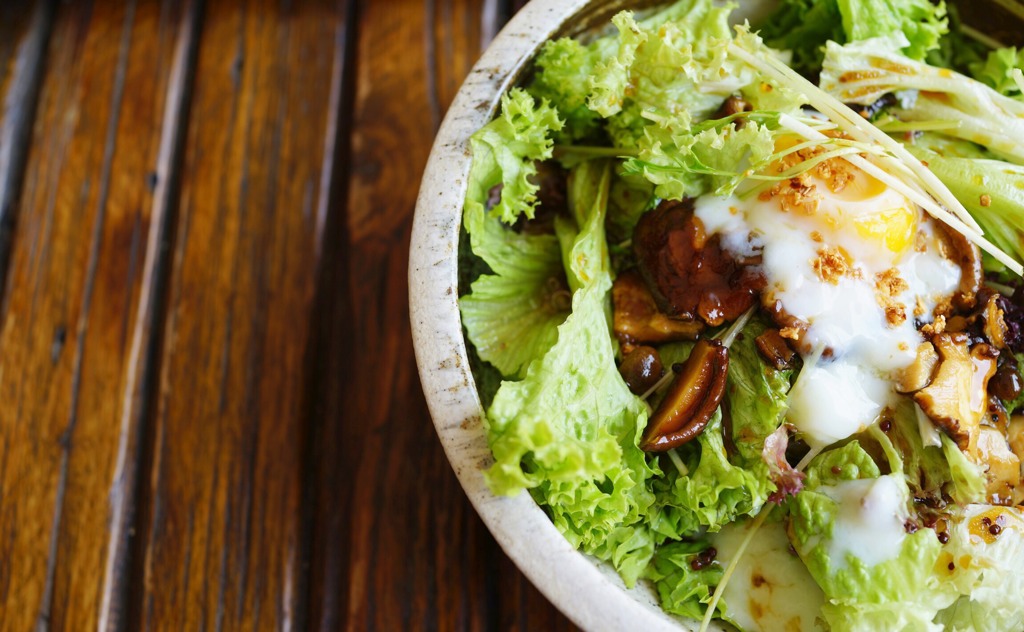 Following up were my orders of the Tomo Izayaka's Ebi Ten Maki ($12.50) and California Maki ($10). They were both beautifully rolled sushi with great flavor and chewy mouthfeel. The Ebi Ten Maki is rolled up with tempura prawns and cucumber.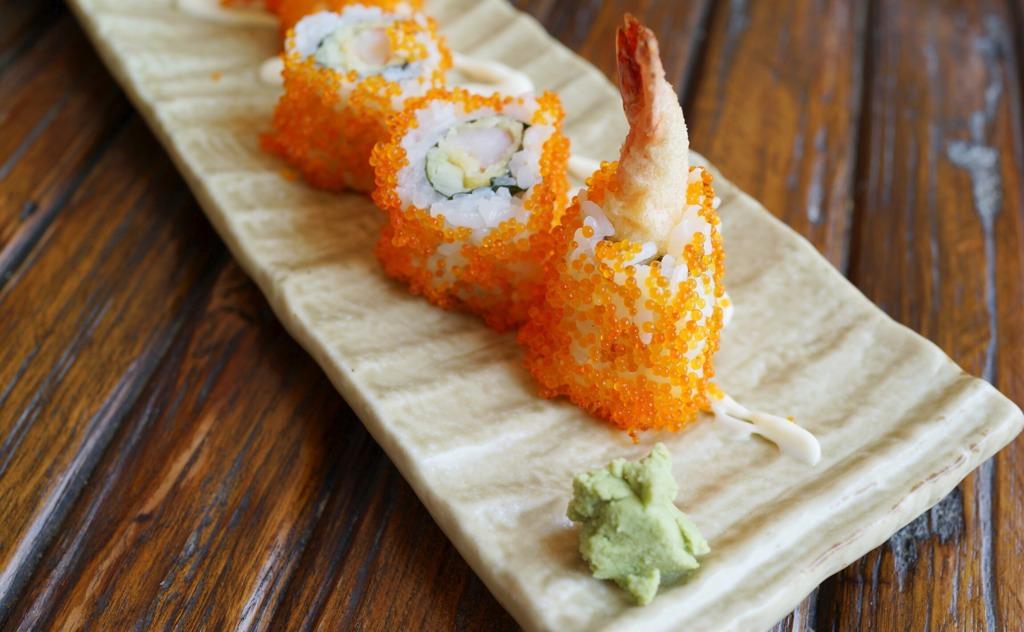 Despite with the simple ingredients of crab sticks, chucks of avocado and slices of cucumbers, the California Maki was refreshingly delicious.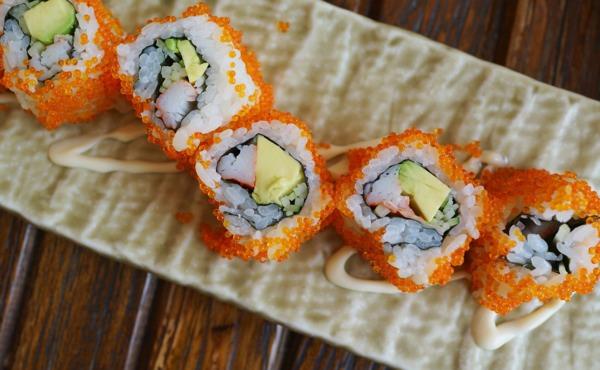 Served really hot and tasted average was the Kimchi Fried Rice. This bowl of fried does not taste spicy and tangy, just a hint of Kimchi flavor when enjoying it.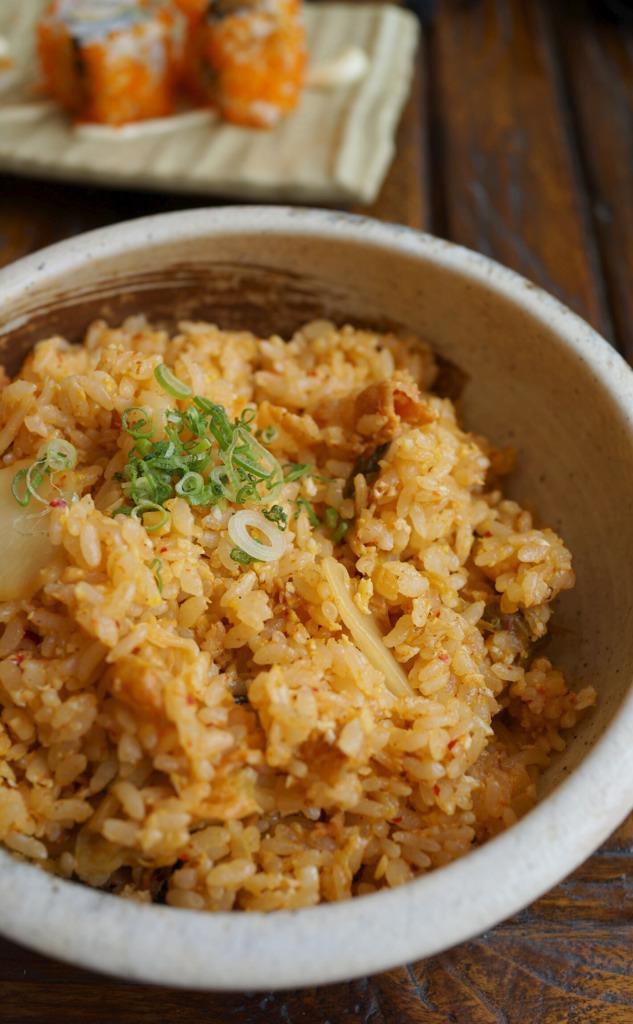 No desserts, but my final bite was the Shitake Mentai Cheese ($7.00), which is actually Shitake mushrooms wrapped with pork belly and followed by grilling them with cheese and spicy cod roe. Drizzle some lemon juice onto the skewers makes it a tasty Kushiyaki dish.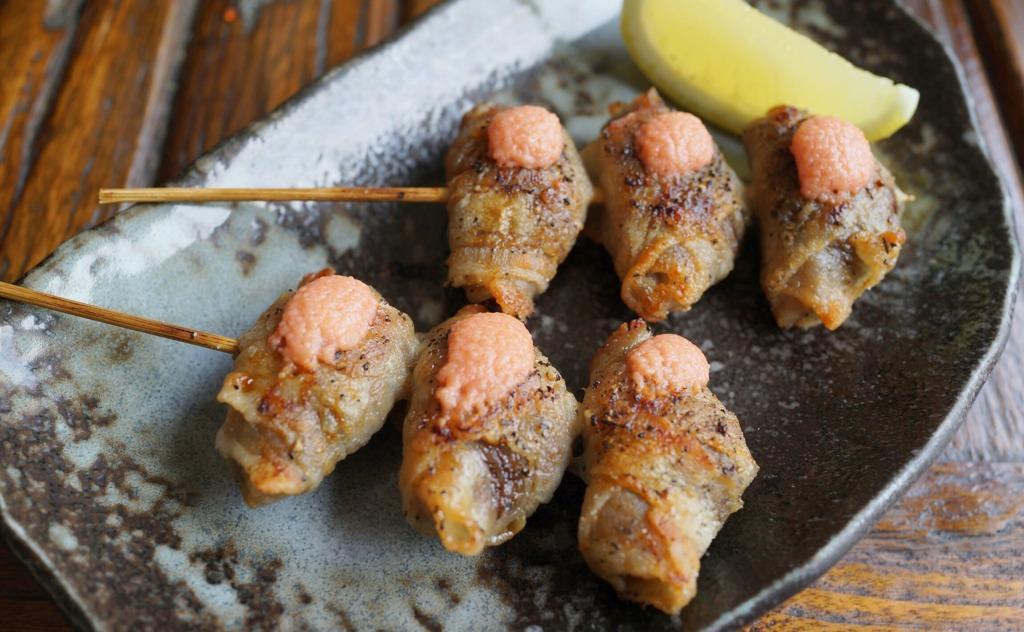 Back and now, the quality of taste and freshness in Tomo Izayaka at the Esplanade never seems to disappoint me. I loved their Japanese cuisine but I do feel that the price tags are a little steep. The overall ambience in this restaurant was relaxed and it is a good place to laugh your hearts out with your friends.
Address of my review:
Tomo Izakaya
8 Raffles Avenue
#01-09 Esplanade Mall Singapore
Phone: (65) 6333 0012
Opening Hours :
Lunch : 12:00pm to 2.30pm
For Dinner :
Sunday to Thurday: 5:00pm to 11:00pm (last order at 10pm)
Fri, Sat & Eve of PH: 6:00pm to 1:00am (last order at 12am)
Website: http://www.tomoizakaya.com