While Taiwan has beautiful bing lang mei (betel nut beauty) and yummy quick bites in the crowded night markets, there is a magical colourful realm which I would like to introduce to my readers in my blog. This colourful world is popularly known as the Rainbow Village (彩虹眷村), a little urban area which is maintained by a 91 year old grandpa known as Grandpa Huang or commonly known as Rainbow Grandpa (彩虹爺爺).
Grandpa Huang is a former Nationalist soldier from Hong Kong and he started painting this area back in the year 2008. Initially, he started to paint this area to pass his time, but later it grew to become a passion which makes him wants to do it everyday. Even though there isn't much space left for Grandpa Huang to paint more artworks today, he still goes on touching up their colours up everyday, making them part of his life.
The taxi uncle told me that the Taiwanese government actually planned to demolish this area for future developments, but due to the high volume of visitors around the world visiting this colourful place and Rainbow Village has been noticed by the media, the government hesitated with their development plans. The government then decided to label the Rainbow Village as a Taiwan tourist attraction and build restrooms nearby to accommodate the daily crowd.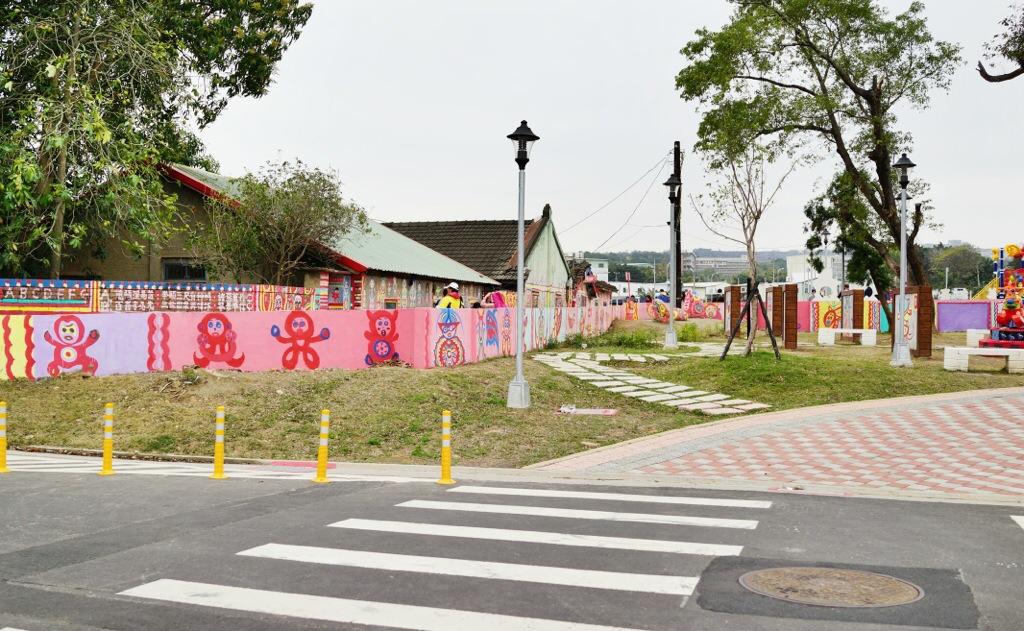 The Rainbow Village is a beautiful place to visit in Taichung. The murals are mainly colourful cartoon creatures and there are plenty of auspicious Chinese greetings on the walls. This world of colours is totally free for everyone to enter and I would recommend you to allocate 30 minutes for this area in your Taichung travel itinerary. I will say that Rainbow Village is a Taiwan Heritage that is worth to pay a visit.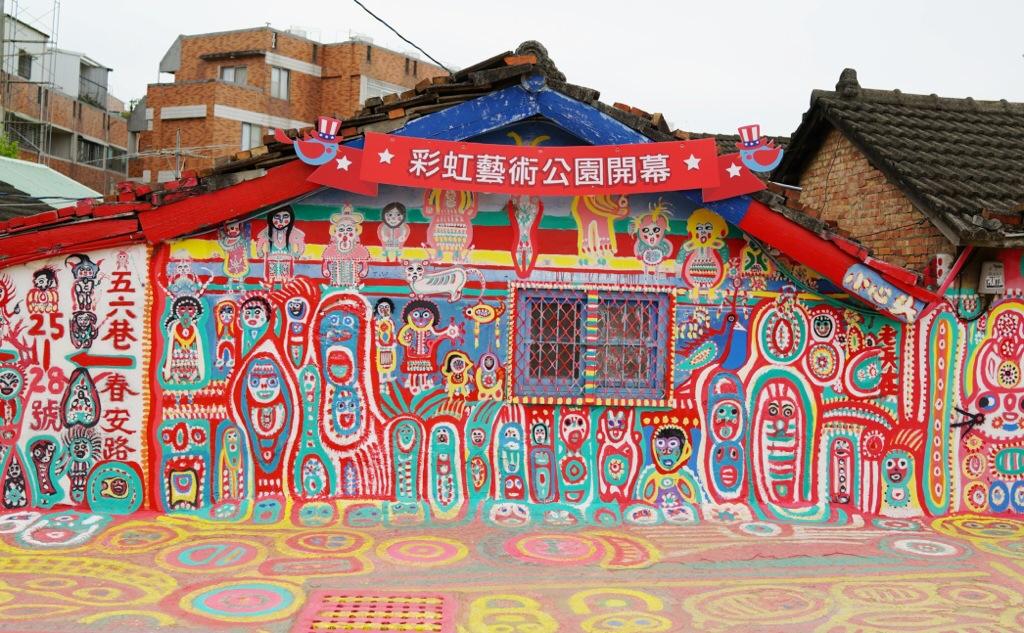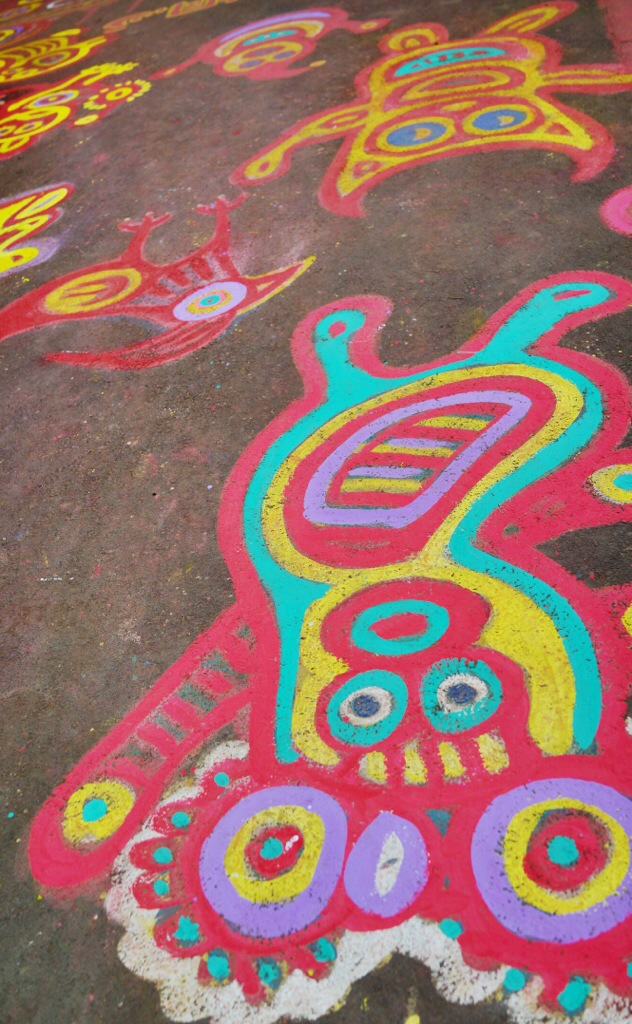 The windows are decorated with coloured seashells. Visitors tends to drop notes of wishes and tagged them together with these seashells, hoping that their wishes would come true one day.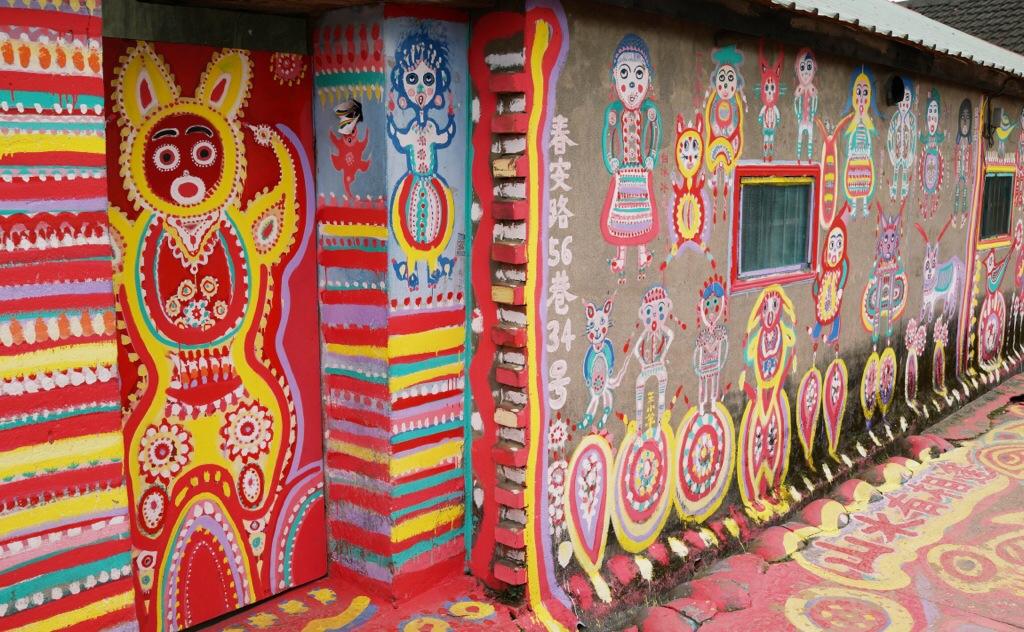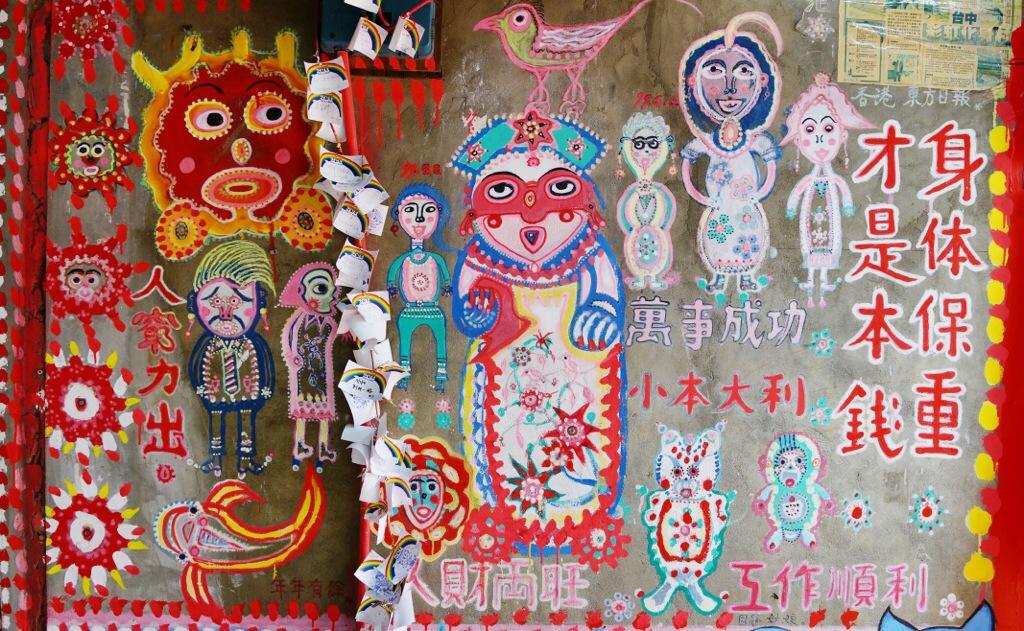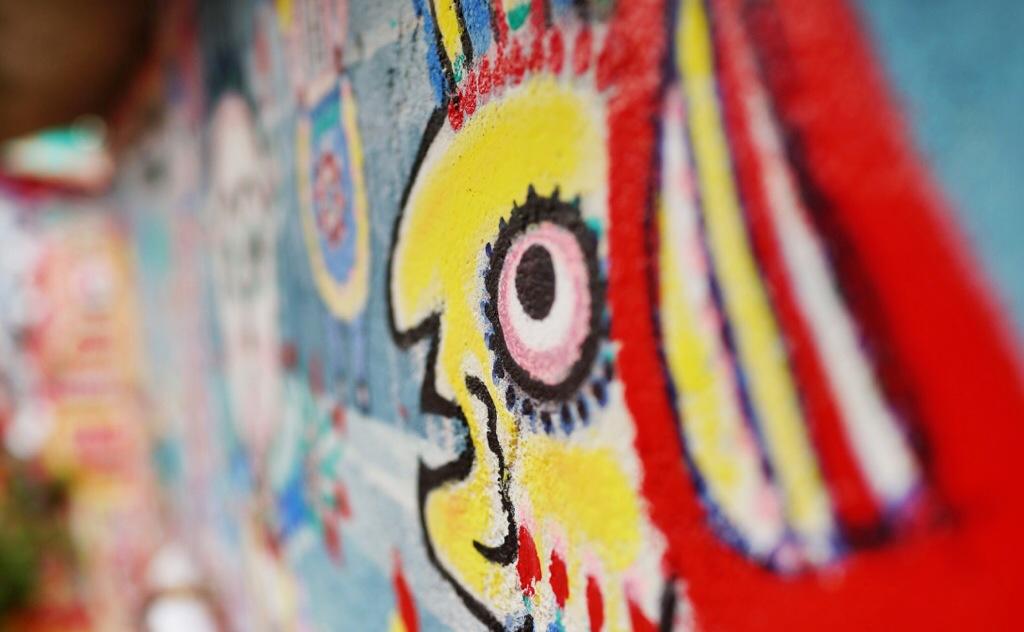 As 2014 is the year of the horse, the Rainbow Village has a horse which I believe it's exterior was painted by Grandpa Huang too. There is Kayden, taking a photograph with the horse, before we bid farewell to Rainbow Village.
Address of my visit
Rainbow Village 彩虹眷村
Lane 56, Chun'an Road, Taichung, Taiwan