The recent release of the new watches designed by Puma was an attractive time piece. Calling it the Ultrasize collection, those elevated hours and minutes design in the large metal watch face gave an appealing outlook with maximum visual fashion style for men. With the elevated internal designs, the leaping Puma logo located at 12:00 and the number '3' are both iconic.
Packed in a little black box with the large leaping Puma in cream white colour, exploring the box outside made me discover artistic printed icons with positive wordings by the Puma team. The overall matte touched black box clearly portrays the masculine design of this Puma Ultrasize time watch.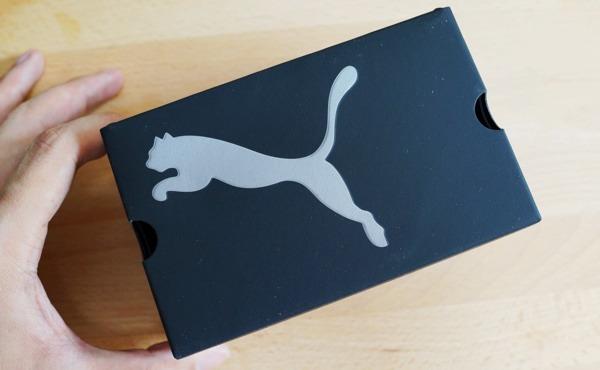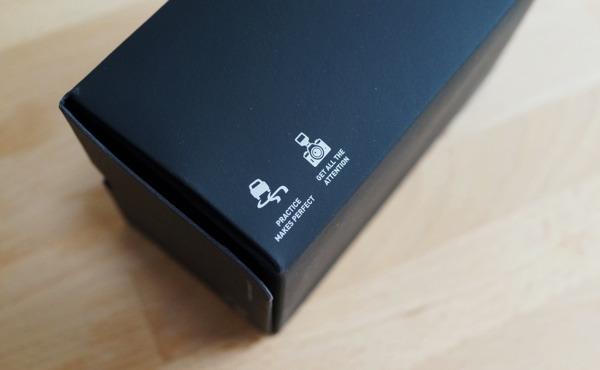 Opening up this box, the 50mm sized watch with turquoise coloured face makes this watch captivating. Besides the watch in the box, there is a little black card with an interesting write up of the corporate message. The whole message is all about "You" and the more I read it, the more I feel this short message can be used in a Hollywood action movie script.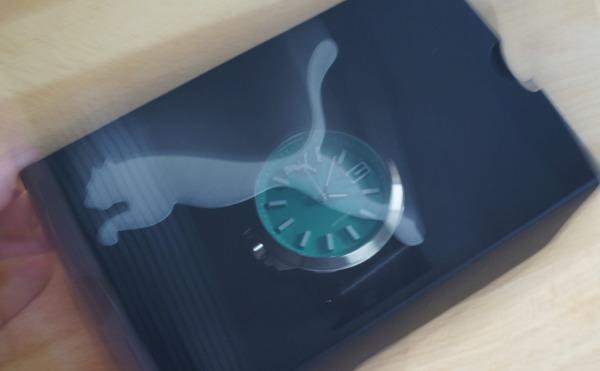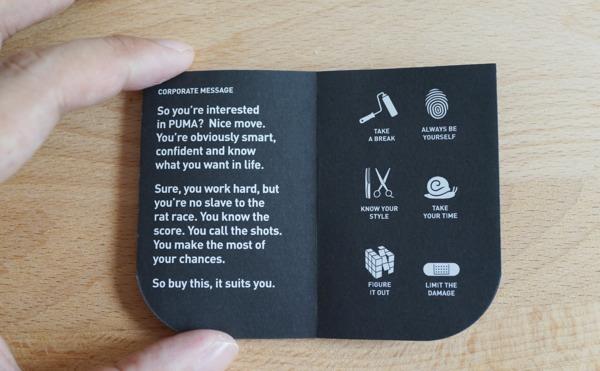 When I tell my friends about how much I like this new Puma Ultrasize time watch collection, their reactions were all the same, "Why Puma?" Until I have showed them the real thing, their perspective of Puma's accessories have changed. I have to be truthful that Puma's watches in the past lacks great appeal, but now, Puma has evolved.
The combinations of the brushed metal case, turquoise coloured face and leather strap makes this time piece look modern. What I like most about this watch series is the unique internal elevated clock face. This is a simple design that gives a 3D impression and comparing to my iPhone 5S side by side, this Ultrasize watch is much thicker.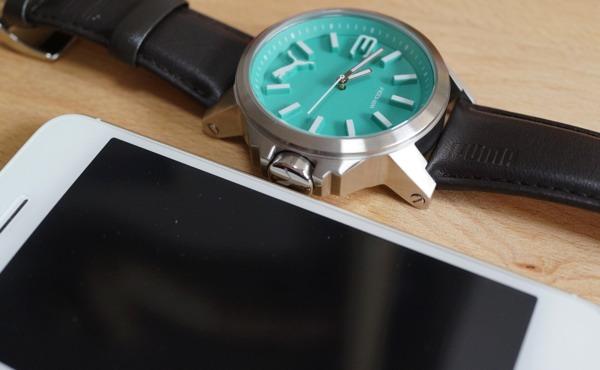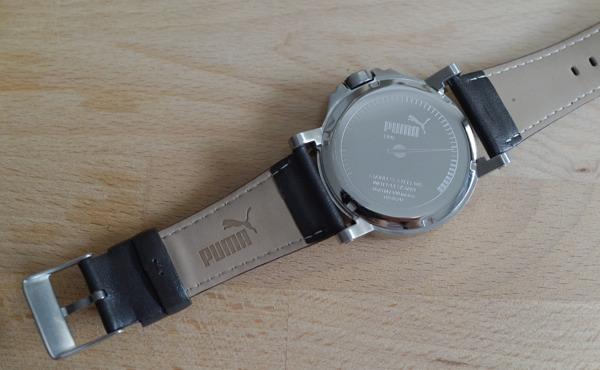 At a closer look, there are many Puma logos everywhere on this watch such as leather strap, crown, case back and buckle. From the looks of it, the Puma logos on the crown and buckle are likely to be laser onto them.
Despite all my positive thoughts on this Ultrasize watch, the downside for this watch is the leather strap is short, or I would say is measured just right. It will be nice if Puma could include an additional strap for wearers to interchange them based on their fashion and moods. This watch is designed to be waterproof up to 100M, making it safe for recreational water sports such as swimming and surfing. The SRP for this Puma Ultrasize time watch is $148 SGD and sold in all Singapore Puma outlets.