Kickstarter is an online crowd funding platform for inventors and idealists to turn their dreams into a reality. Pebble Technology is one such company who made a watch 'smarter' back in 2013. On March this year, Pebble Technology has released their latest smartwatch called Pebble Time with a total funding of $20.3 million. This is the highest funded project in Kickstarter so far.
Right in this small slim package, there lies the Pebble Time together with it's USB magnetic charger. Taking out this watch, the first thing I noticed was the weight. The Pebble Time weighs just 42.5 grams and the silicon straps feel very soft, yet doesn't feel cheap. The watch measures 9.5mm thick with a 2.5D Gorilla glass display and it has a nicely printed "Kickstarter Backer" on the back of my watch. I felt great supporting Pebble Technology's dream.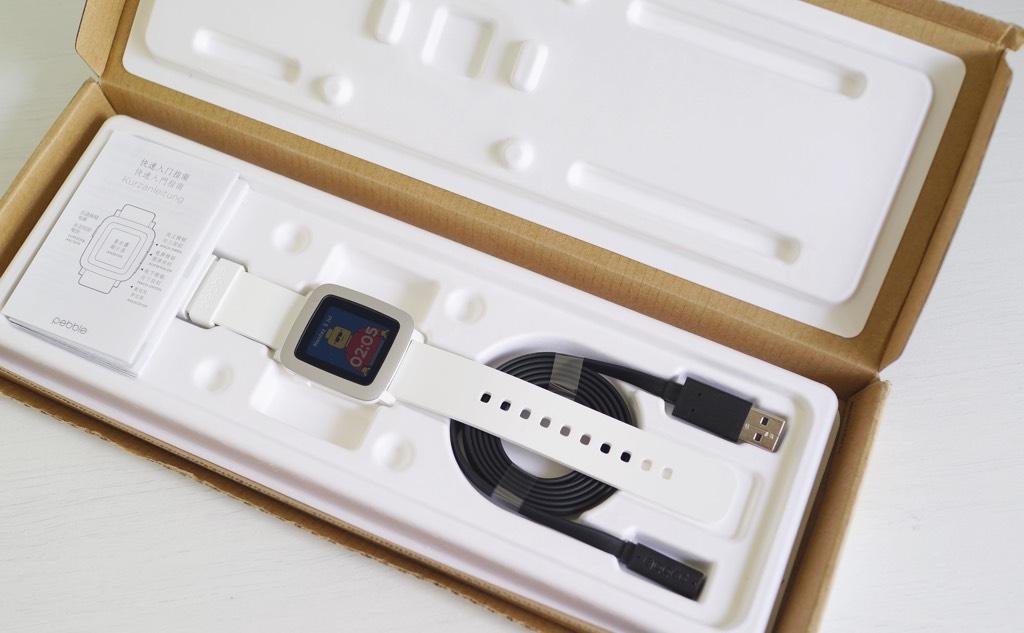 Upon powering up the Pebble Time, I am amazed on how fast this watch boots up. With the Pebble Time app installed on my Android or iOS devices, pairing them through bluetooth together was easy. Although the Pebble Time does not have a beautiful and eye catching display, this 64-colour e-paper display plays a vital role in this smart watch capability: battery life.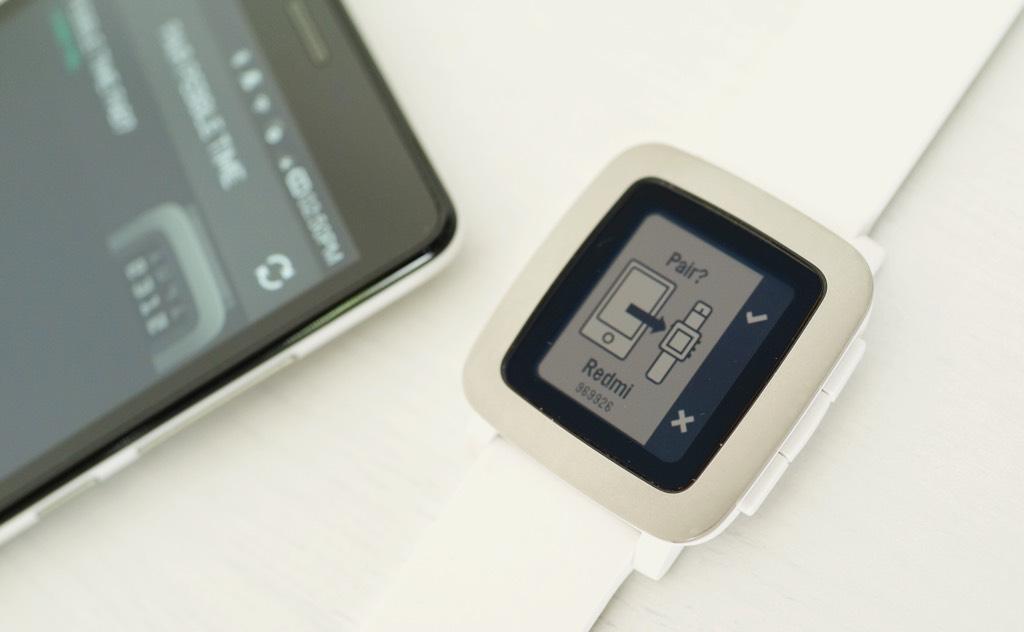 Touch screen can be really cool on a smart watch these days, but buttons create simplicity. With the Pebble Time's new interface called Timeline, it is really convenient to check back on the past and future events such as notifications, calendars, sunrise and missed calls by pressing the buttons. These buttons are also customisable such as by long pressing the button, it will execute your favorite health tracking app.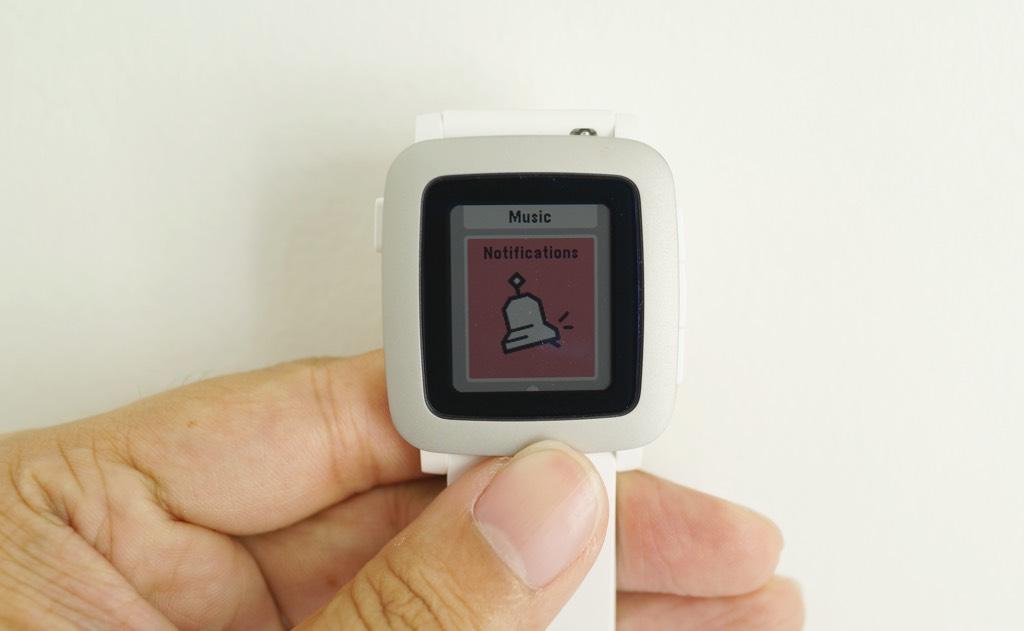 What I truly loves about the Pebble Time is the 'always on' screen. With a single charge, this smart watch can last me up to 7 days. This is one of the advantages of using the e-paper display. Another advantage is the great clarity under the sun.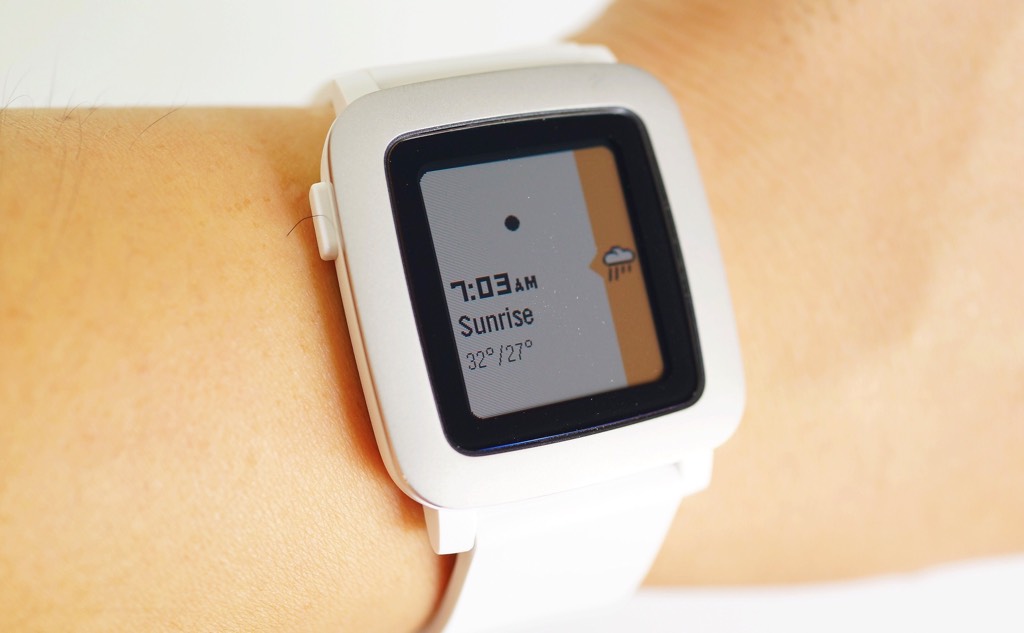 Health and activity tracking apps like Runkeeper and Fitocracy are available for Pebble Time in their Pebble Store. There is also backward compatibility of apps for the Pebble Time, making this smartwatch a great companion.
With any USB plug that outputs 5V and 1 ampere, I can charge my Pebble Time through the use of the USB magnetic charger. The magnetic force is strong so as to ensure a good connection between the watch and the magnetic connector.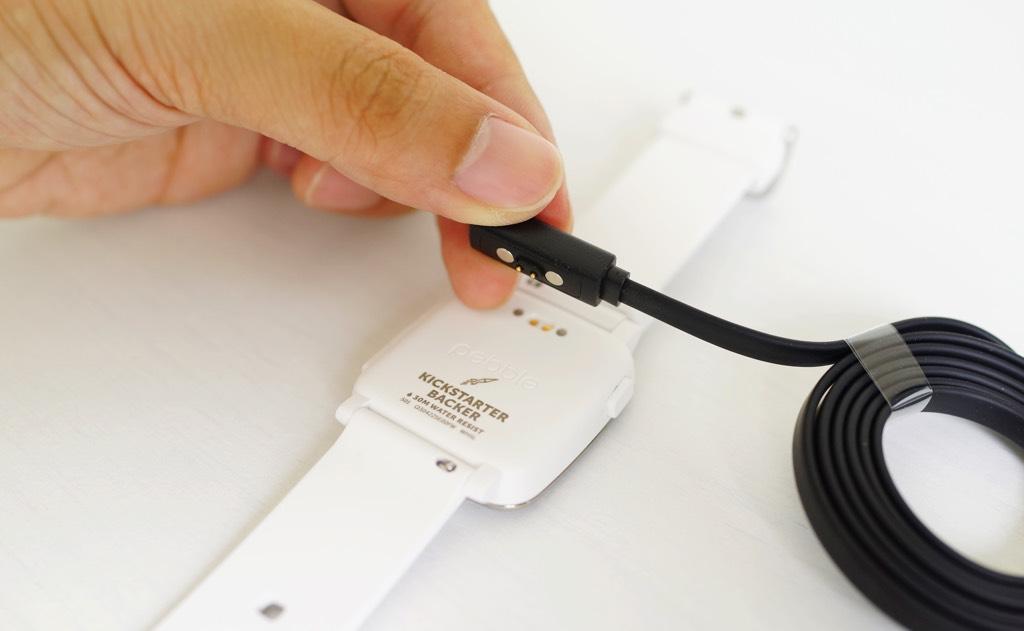 Wearing the Pebble Time on my wrist feels very comfortable because of it's light weight and ergonomic design. When notifications such as messages and emails comes, the Pebble Time uses a strong vibration to alert me. Emojis in messages are displayed as ascii images.
Pebble Technology has again made their Pebble fans happy. I love the awesome battery life, the level of comfort when wearing it and clarity under the sun. The software doesn't feels buggy and works well with Android and iOS devices. Pebble Time serves it's purposes very well and has a pretty neat outlook. With the price of US$199.99, it is quite a bargain for a smart watch like this.