Looking for a fun-filled and sweaty adventure for a family outing? Together with my family, we headed down to the Pasir Ris Park and Changi Coastal Walk during the weekends and it was really fun for our little boy. Both parks are located at the eastern side of Singapore with nice sea view. Simply love it!
Taking bus number 403 from Pasir Ris interchange, we landed onto a venue of colourful outdoor playgrounds where many children get to play and hang out together. With those swings for children and wobbly bridge to build their confidence, Kayden loved steering the "shakable" red Fire Engine, but his personal favorite was the galactic Space Ship. It was full of laughters for my wife and myself that Kayden was getting so imaginative on flying a spaceship and he even taught another toddler the controls on the panels.
"Space ship. Beep, Beep, Beep. Vvvoooooooo!"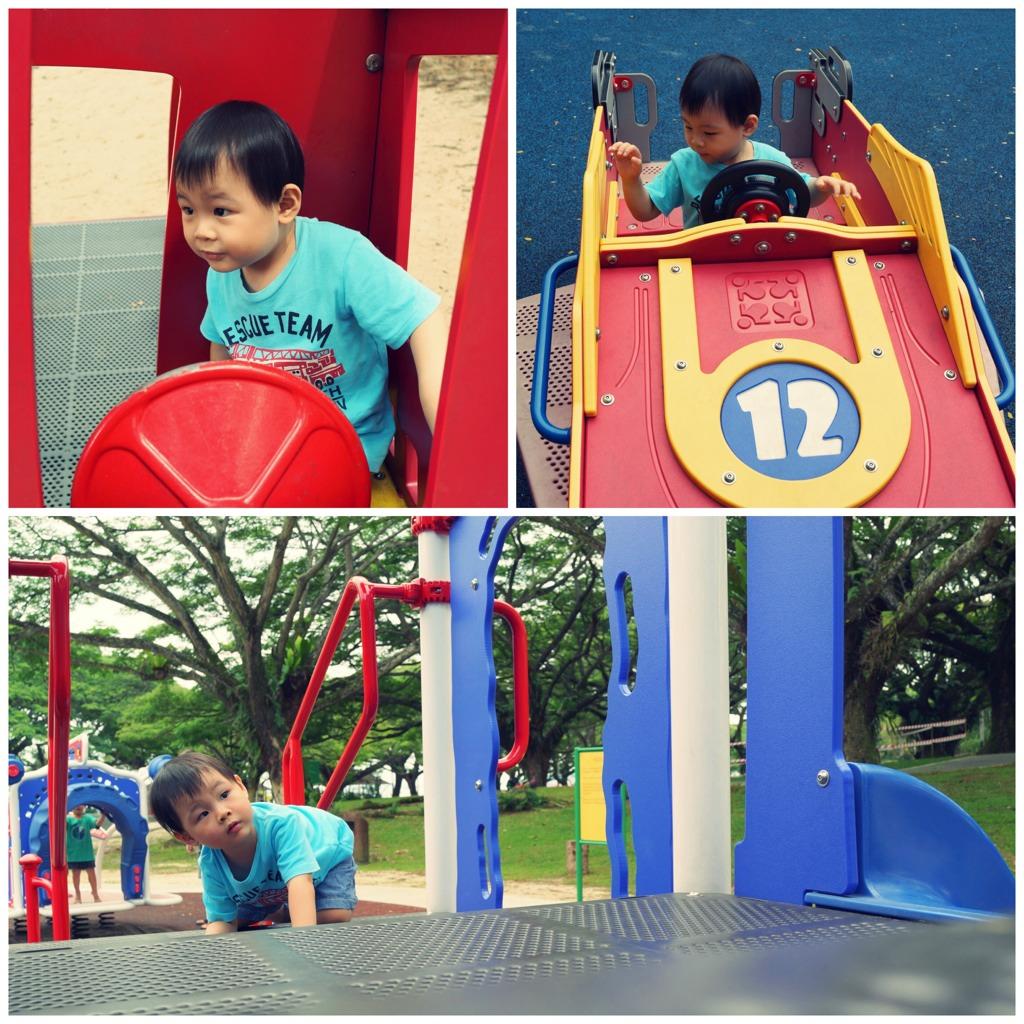 Located near to the Changi Ferry Terminal and Changi Food Market, the Changi Broadwalk is an amazing place. This park is also known as the Changi Point Coastal. We got to see many passing by fastcraft, stationary boats, aeroplanes flying up in the skies and a get close to nature experience.
Kayden stretches out his arms and shouted, "Wah! Aeroplane! Woooo!" He hugged the lamp post when I tried to snap a photograph of his sweaty face.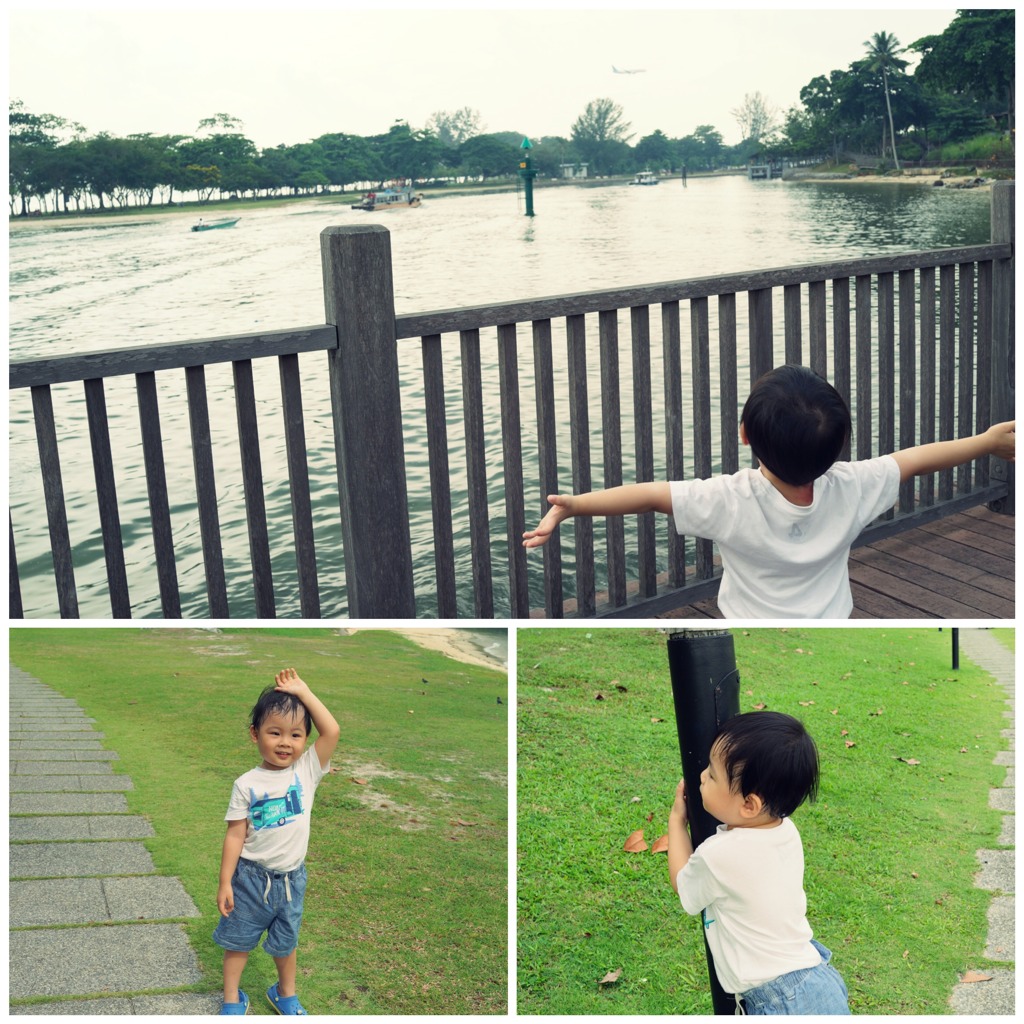 For a list of parks and gardens in Singapore, click here.