With the bad haze in Singapore, my family is staying indoors to shelter ourselves from the bad smell of the smoke. So what are we doing during our weekends? Cooking Oyakodon.
Oyakodon, my favorite Japanese rice bowl or donduri, is a commonly seen chicken and egg rice in many Japanese restaurants' menu in Singapore. Oyakodon literally means parent and child bowl. The slices of chicken represents the parent while the egg represent the child. As for the history and origins of this rice bowl, I know nothing about it but I can tell you that when the rice is topped with chicken and egg, it is a mouth-watering meal.
Traditionally, the Oyakodon requires a special sauce that consist of Dashi, flavored with soy sauce and Mirin. Dashi is a Japanese broth which it's ingredients are sea kelp and bonito flakes and it is used to make popular dishes like miso soup. Like Sake, Mirin is a alcoholic condiments and is used in many Japanese cuisines like cooking of seafood to get rid of fishy smell and making sauces like teriyaki sauce.
Today, I am making Oyakodon but I ain't making any Dashi soup and use the alcoholic condiment, Mirin. I purchased a box of 4 packs of Dashi powder, specially made for Oyakodon rice bowl from Cold Storage located at Plaza Singapura. From the packaging content list on the box, this powder has no monosodium glutamate, or MSG in short, added inside it. In case you don't know what MSG is, it is a food taste enhancer which are commonly found in fast foods and processed foods like chips and sauces. Having too much MSG do have intense thirst side effects. Without any Mirin used in my Oyakodon rice bowl, I am making this dish "baby-friendly" for my son.
My main key ingredient for Oyakodon, all prepared in packs. I bought from Cold Storage located at Plaza Singapura, which cost $8.50.
The main ingredients are sugar, powdered soya sauce and bonito flakes. No presence of MSG in list.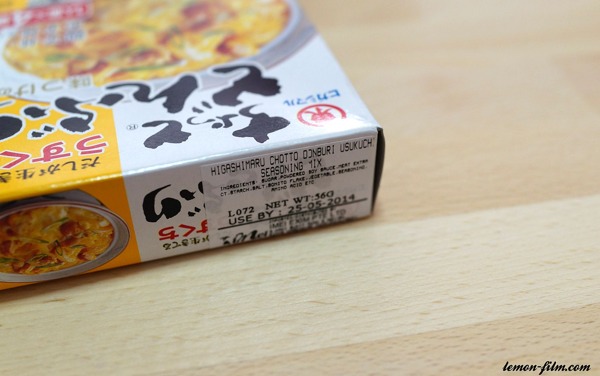 Serving size: 2 persons
Preparation time: 15 minutes
Cooking time: 20 minutes
Ingredients:
1. 2 chicken thighs, rinsed and patted dry.
2. 2 eggs
3. 1 large white onion
4. 200ml of water
5. Some soya sauce for taste
Directions:
1. Remove the outer skin and slice the onions.
2. Remove the chicken bones from the thighs.
3. Pour the 200ml of water into the wok until boil.
4. Add the slices of onions and boil until the onions are transparent.
5. Add the Oyakodon powder and slowly stir until the powder is completely dissolved.
6. Add the chicken meat into the stew and allow it to simmer for 10 minutes.
7. When the chicken meat is well-cooked, slowly add the unbeaten eggs into the stew. If you are cooking for children, make sure the eggs are well done with the egg white and yolk are firm.
8. Add some soya sauce for taste.
9. Topped it onto the rice.
My Oyakodon sauce is ready to be served.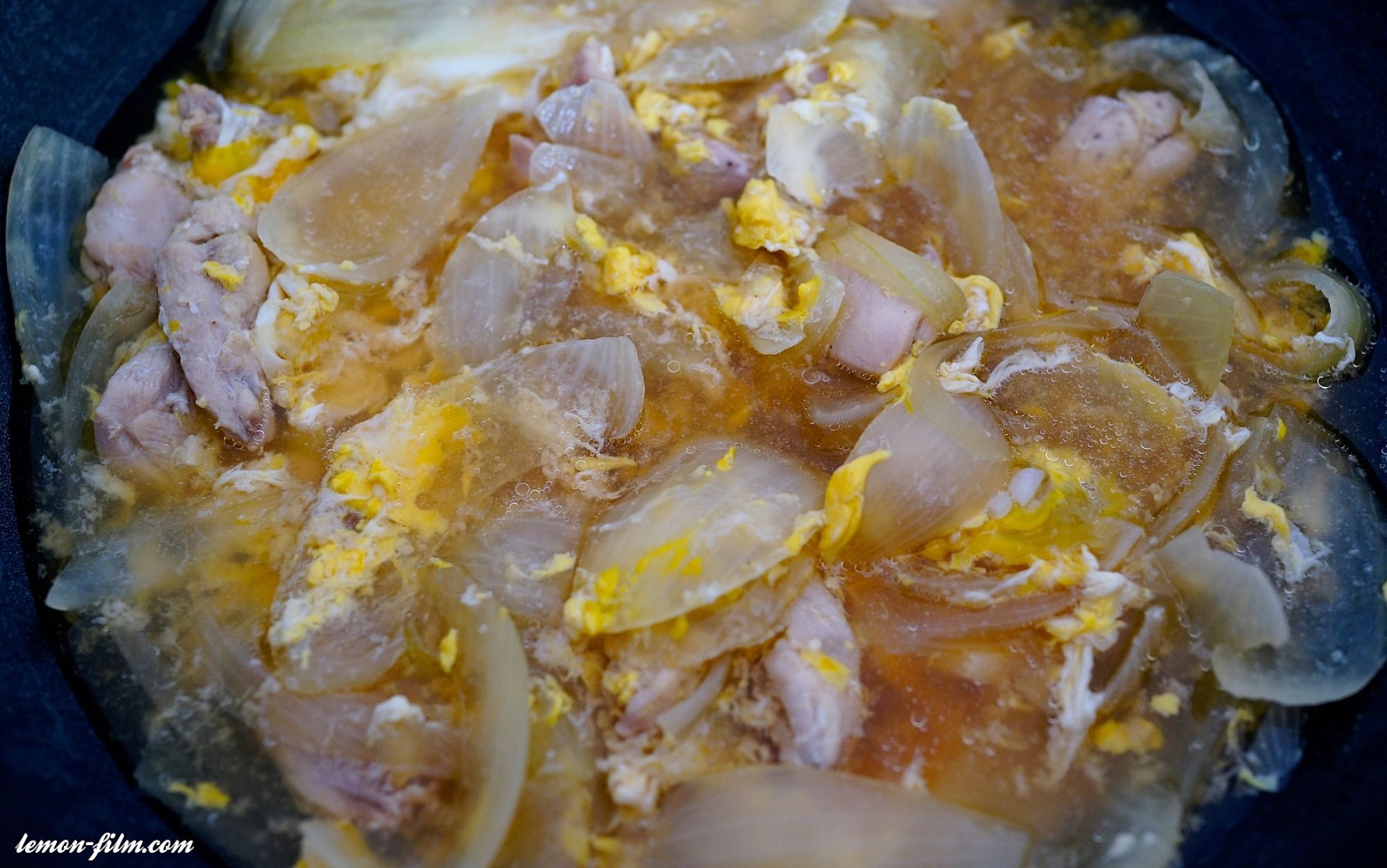 A complete Oyakudon meal for my son, served with cherries.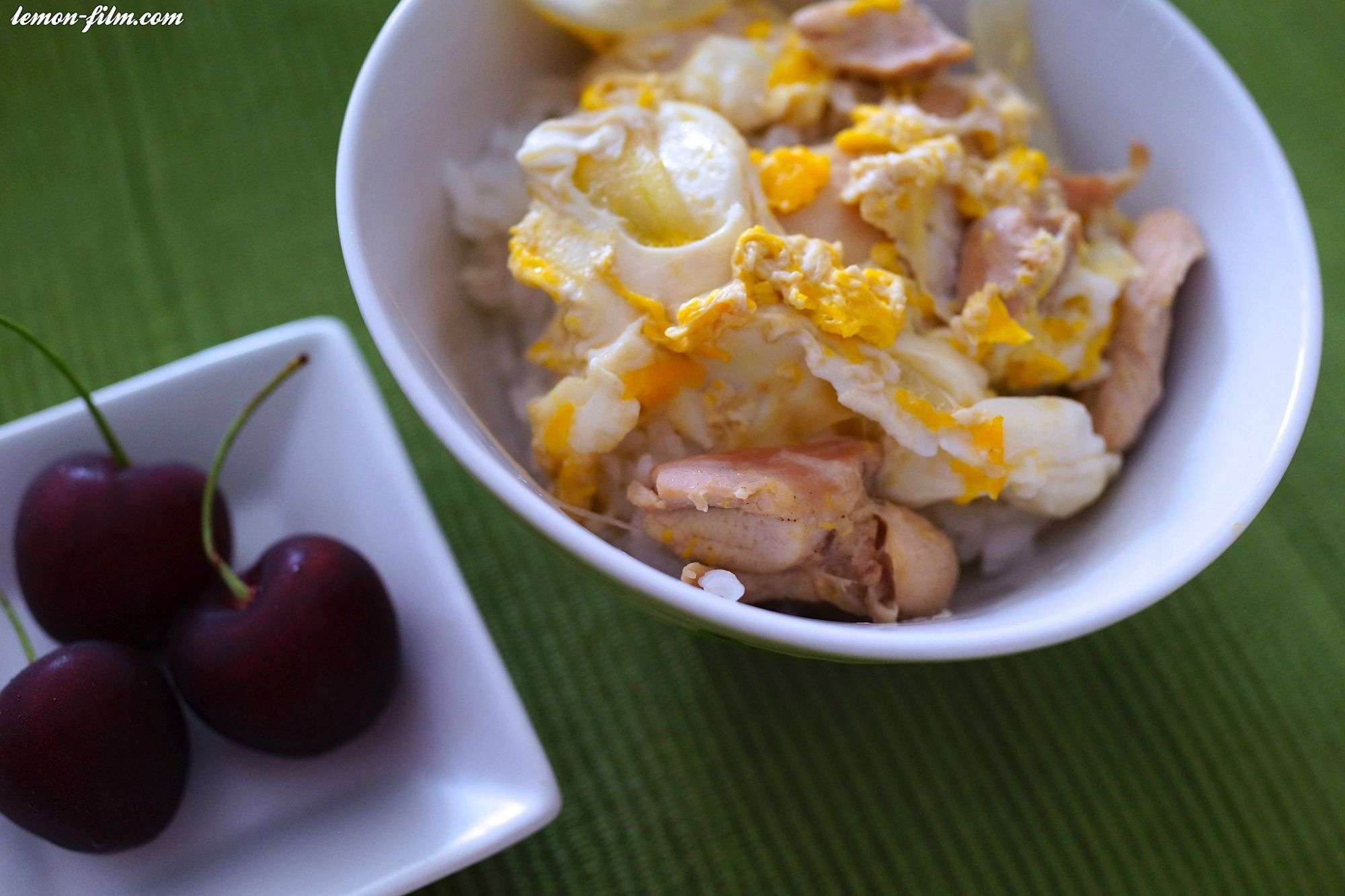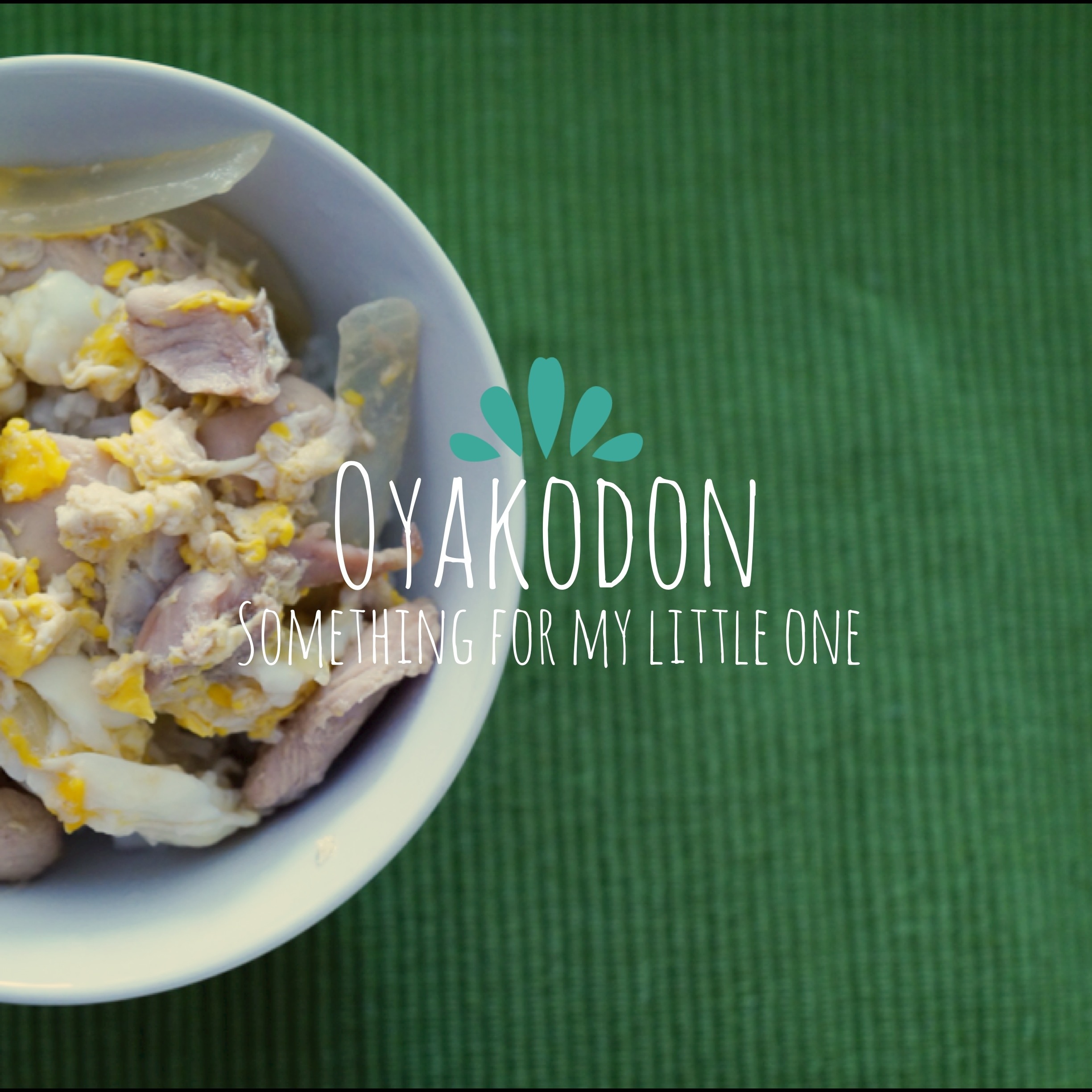 This is a really quick and simple to make Japanese cuisine. Thanks for reading my blog!