Ok, the rumours are true! Every child's favourite Oreo cookie-cream-cookie is now becoming cookie-mocha-cookie. Thanks to Dunkin' Donuts.
From Oreo's Twist-Lick-Dunk commercial, we all know that Oreo's best friend is milk. Today, the most recent collaboration between Oreo and Dunkin' Donuts will put their friendship to the test. Calling it Mocha Oreo, this brand-new cookie flavour is only available for a limited-time.
Two chocolate cookies, the sandwiched cream has a hint of coffee flavour with a chocolate aftertaste. Now, this is what I call Mocha Oreo.
Dunkin' Donuts and Oreo has worked together with many times in the past. In June 2015, Dunkin' Donuts launched two Oreo cookie-flavored Coolattas. In September 2016, Dunkin' Donuts has included Oreo Hot Chocolate on their menu. How about the Oreo doughnuts topped with the cookie crumbs. Yummy!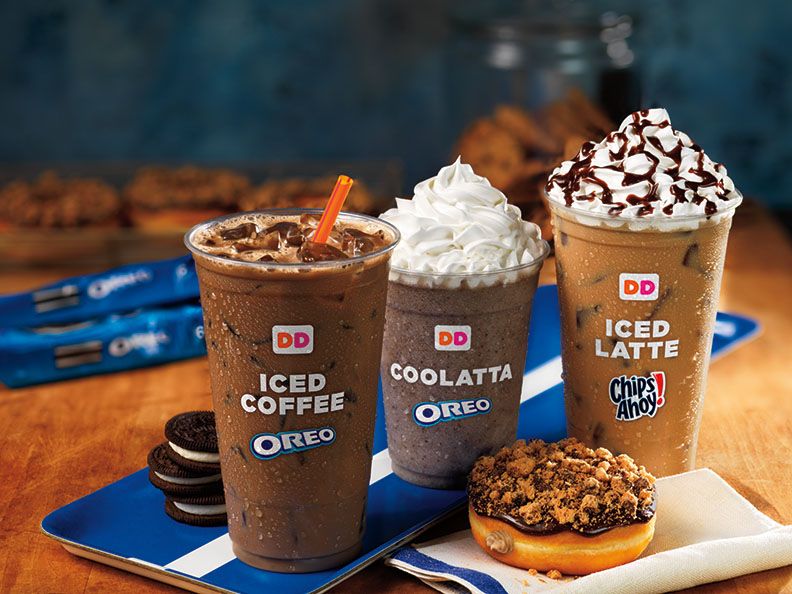 Likely to be nominated as the best Oreo taste of 2017, every child can now enjoy this brand new sweet treat. But wait, will Mocha Oreo be available in Singapore?