In the upcoming posts, I will be sharing with you my family road trip from Melbourne to Adelaide. We traveled along the Great Ocean Road during this spring season in Australia and have covered more than 1200km on this South Australian border. From magnificent limestone marvels on the coastal lines to delicious food on the table, my 8 days of family travel is totally an awesome experiences. On my first stop, it will be the Melbourne City. This city is the capital of Victoria, which is located on the south-east of Australia and established in 1835. Geographically, from Melbourne to Adelaide is about 750km.
Our SQ flight took off at 12:30am on a Saturday morning from Singapore Changi Airport to Melbourne Airport. It was a 7 hours journey and we reached the Melbourne Airport at 9:30am in the Melbourne time zone. There is a 2 hours time difference between Singapore and Melbourne. It was quite a restless flight as the service crews kept waking us up for meals and snacks. In total, my wife and myself have slept for about 4 hours. I am glad that Kayden slept well throughout the flight.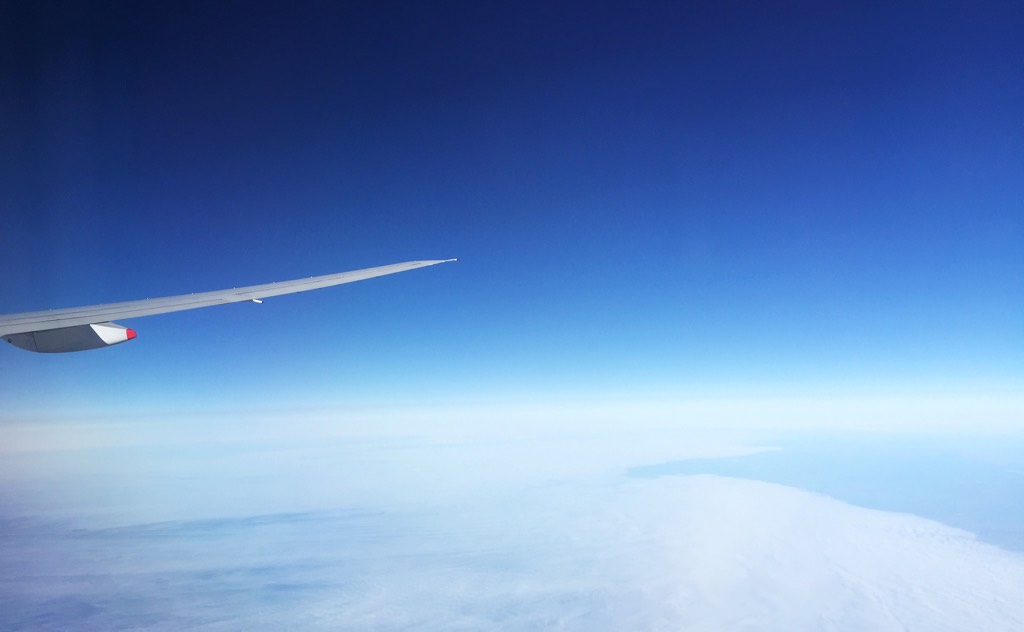 Express Queue For Singaporeans
For the Singapore biometric passports, you can take the automated exit gates called the ePassport. These computerized gates are very much similar to what we have in the Singapore Changi Airport. For children under the age of 16, you have to take the dedicated counters under the visa waiver program. This program includes countries such as United States, New Zealand and Singapore. Managed by the Australian Border Force officers, these counters are faster than the rest of the international passport counters.
Melbourne Airport
From the Melbourne Airport, we proceed to collect our road trip vehicle from Hertz Australia. Hertz is located opposite the airport with just 5 minutes walk away. The queue was long and we waited for 20 minutes to get our car keys and registration completed. Located behind the Hertz Australia office is the car park, which we collected our KIA Carnival 7 seater MPV. With the fuel tank full, this sliding door MPV has a child seat already installed for my boy. We are lucky to be the Hertz's first customer to drive this brand new car as it was purchased a week back. The initial thoughts of our KIA Carnival might be cramp and uncomfortable. Fortunately, it isn't. The MPV's car boot is spacious enough to fit 3 medium-sized luggage and 3 bag packs. The seats are also comfortable, has a built-in heater inside to keep us warm and a USB port to charge our devices. Now, we are ready to drive to our hotel to unload our luggage and get ready to explore Melbourne in a day.
The Swanston Hotel Melbourne Grand Mercure
From the Melbourne Airport to our hotel, Swanston Hotel Melbourne Grand Mercure, took 20 minutes of drive. Reaching our destination, we are greeted by a friendly staff and he started to share with us on the hotel's parking services. For our convenience, we opted for the valet parking option which cost us $35 per night. Else, you can pay $15 per night which you can park and collect your car by yourself in the Wilson car park one block away at 222 Russell Street.
Our hotel room is very simply furnished with the city view of Melbourne. Although internally it might look like a 3 star hotel room, this hotel is located in the central business district of Melbourne. An excellent location.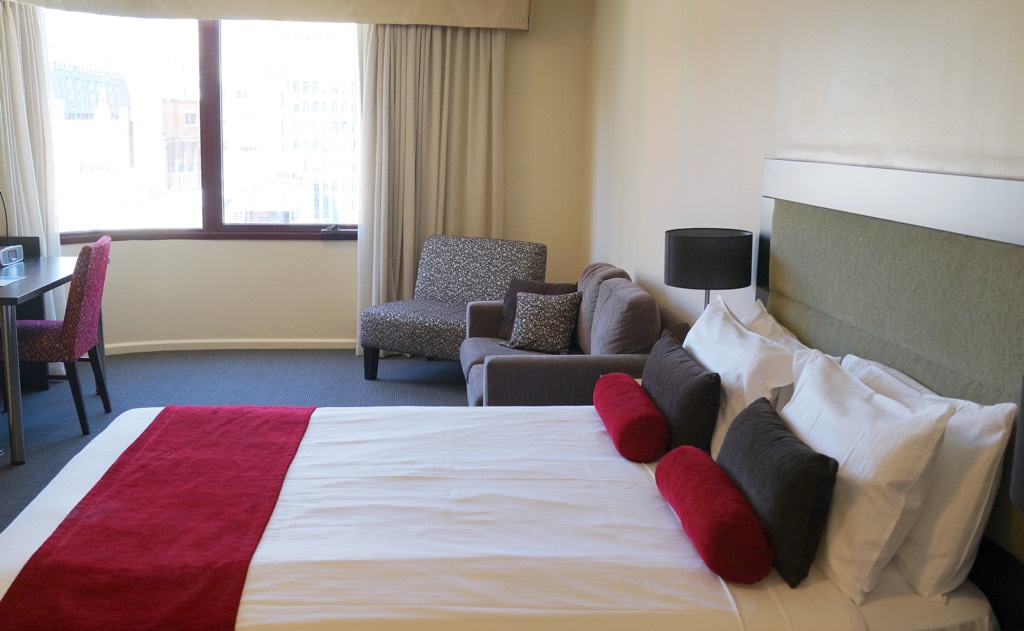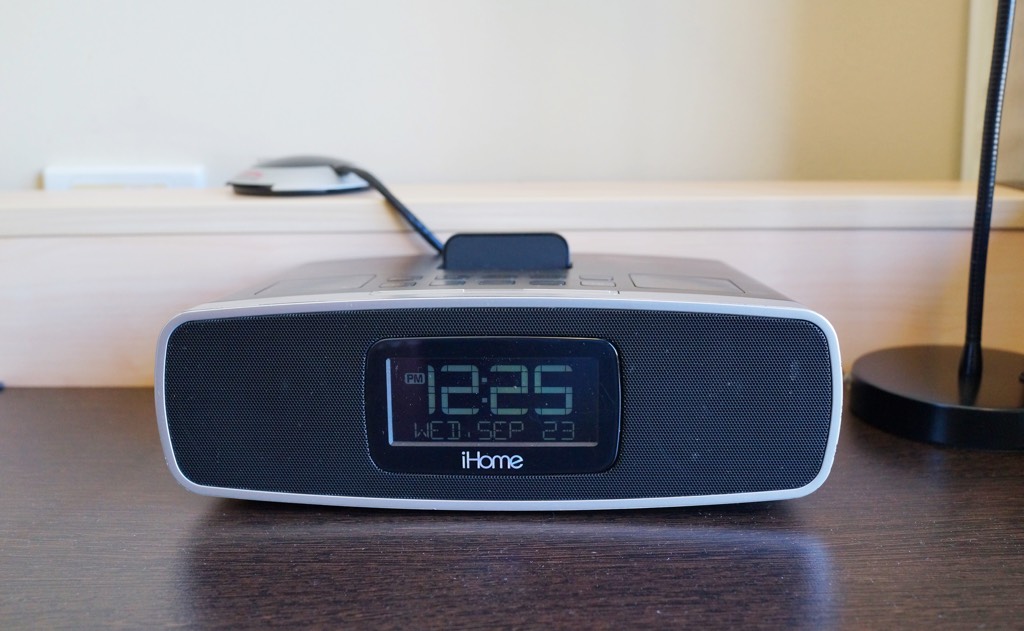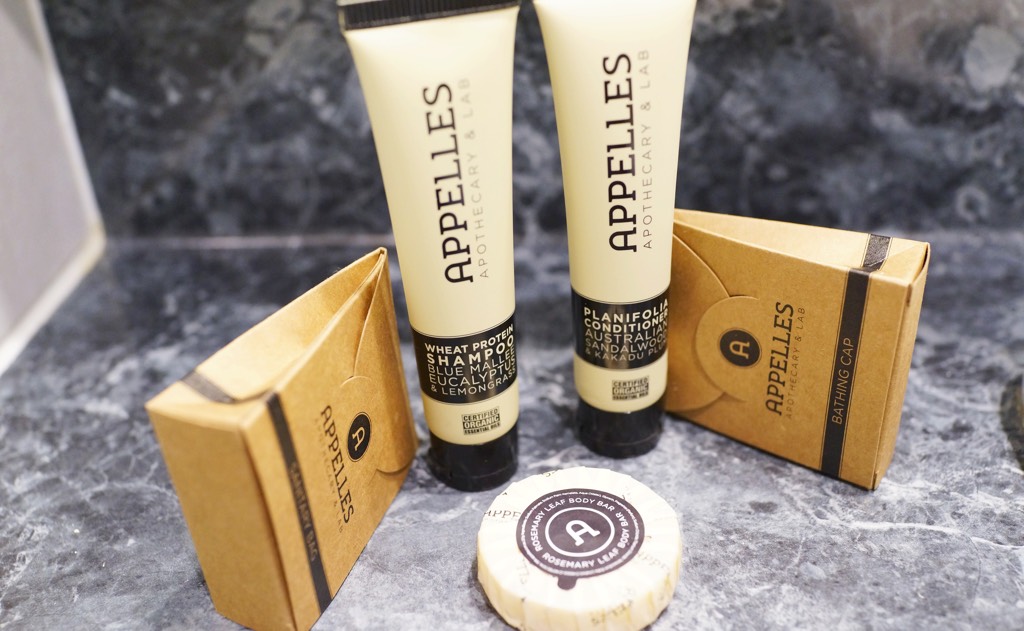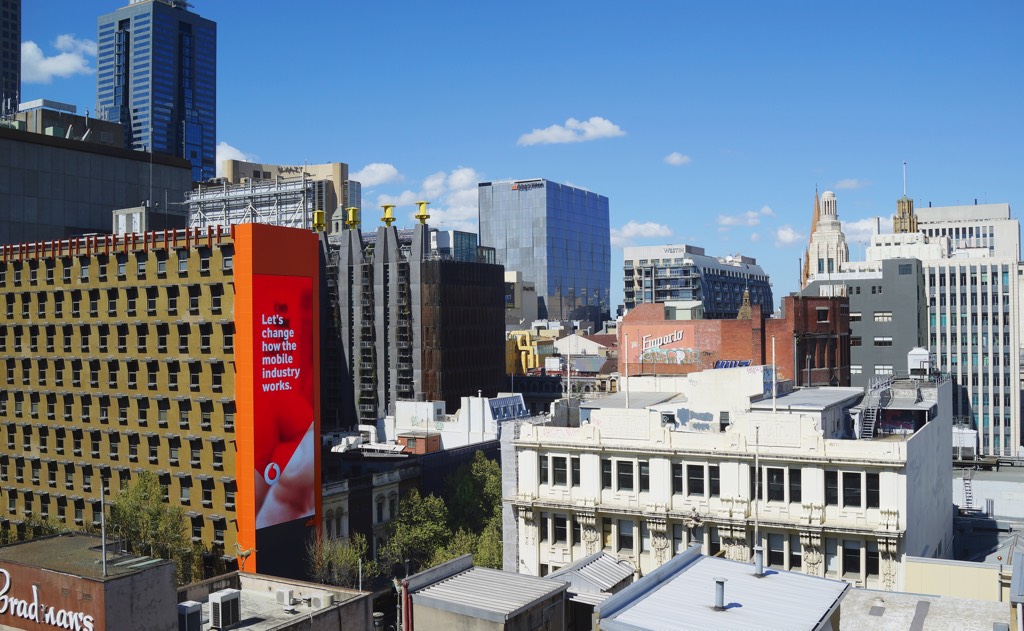 Address of my stay
The Swanston Hotel Melbourne Grand Mercure
195 Swanston St
Melbourne Victoria,
Australia 3000
Telephone: +61 3 9663 4711
Website: http://www.theswanstonhotel.com.au
Lunch In Pho Bo Ga Mekong Vietnam Restaurant
At a glance of Melbourne's street, you can see many Asian cuisine restaurants and many familiar names like Old Town White Coffee, Nando's and Gong Cha. With 5 minutes walk from the hotel, we decided to dine in Mekong Vietnam restaurant for our lunch. This highly recommended dining spot in TripAdvisor was really crowded with people.
Like most Vietnamese restaurants, Mekong serves soupy bowls of Pho, rice paper rolls, spring rolls, vermicelli and rice. No Bahn Mi are served in Mekong Vietnam restaurant. In general, the food prices are affordable. A small bowl of Pho will cost $10.50 while a medium bowl of Pho will cost $11.50. Rice plates are priced at $10.50 and rice speciality are priced $12.50. The vermicelli bowls such as Chargrilled Chicken vermicelli and Fried Chicken vermicelli are priced at $11. This restaurant has options for vegetarian and gluten-free dishes. All drinks including beers are priced between $4 to $15.
My hot cup of Honey Lemon ($4) and thirst quenching Coconut Juice ($4) were both served first. The Honey Lemon was good enough to remove the cold in the 10 degrees Celsius Melbourne. The Coconut Juice was a product of Thailand. It is not a 100% coconut water beverage because it has added water and sugar.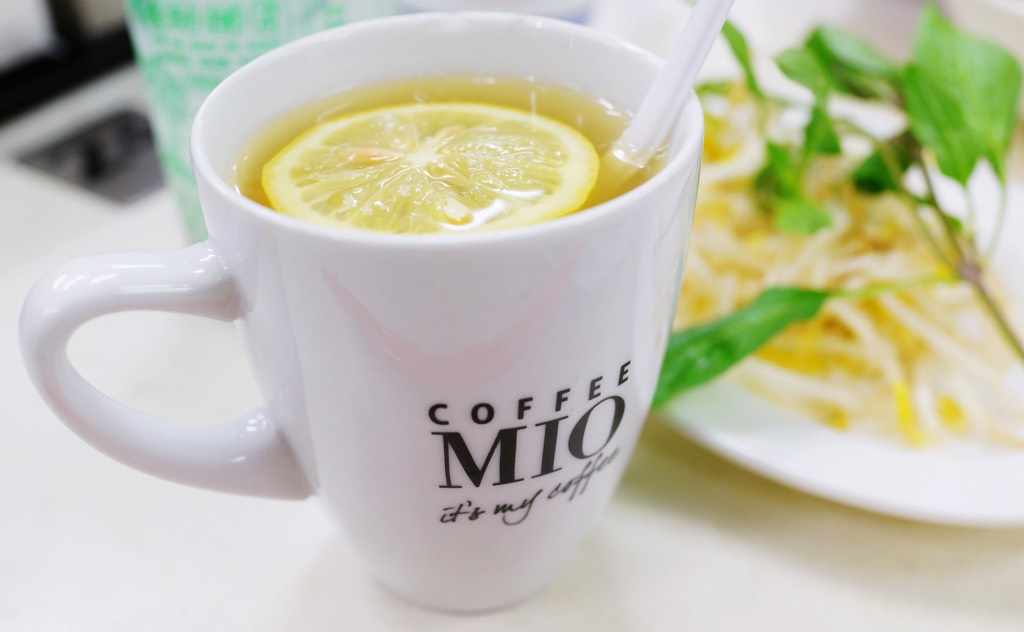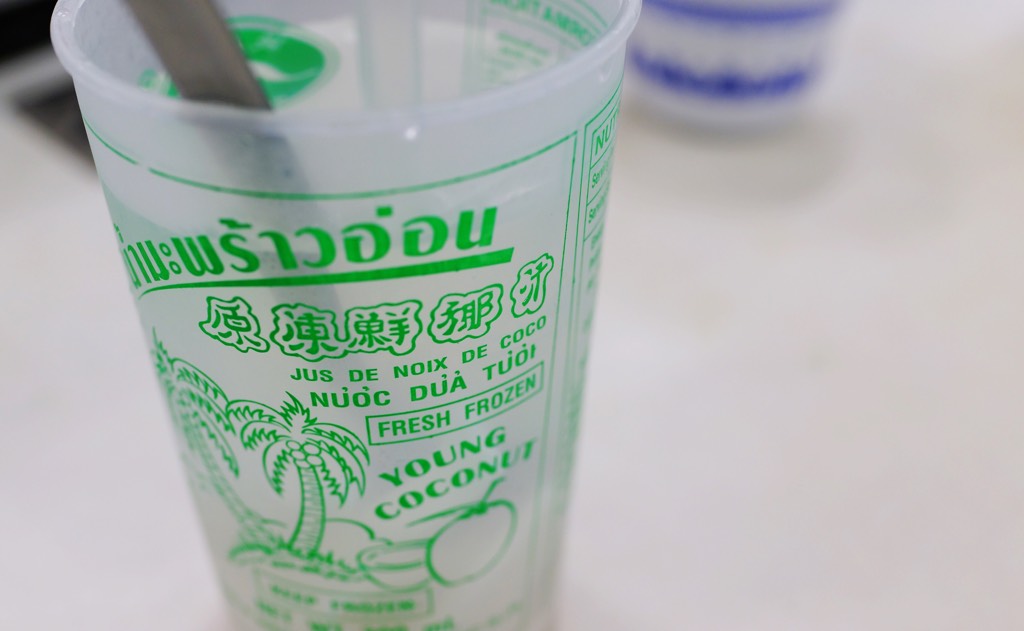 My two light-hearted rice paper rolls with prawns and chicken breast fillet cost $5.50.
Served together with uncooked bean sprouts on the side, here comes my medium sized bowl of Chicken Fillet Pho ($11.50). Taking my first taste of the Pho, I understood why Mekong Vietnam restaurant is highly recommended by voters in Tripadvisor. The clear bowl of hot broth was very rich in taste. No wonder every diners are here to enjoy their Pho.
Calling this a speciality dish, the Chargrilled Chicken with egg and meatloaf ($12.50) is served with steamed rice. The chargrilled chicken was actually chicken thigh, making it taste juicy and tender. The meatloaf is likely to be marinated with five spice powder.
Mekong Vietnam restaurant can be quite a cramp up dining experience during the peak hours. The food served on our table was fast and the overall pricing is affordable in Melbourne.
Address of my visit
Pho Bo Ga Mekong Vietnam
241 Swanston St
Melbourne VIC 3000
Australia
Opening Hours
Mondays to Sunday: 9:00 am to 10:00 pm
Telephone: +61 3 9663 3288
Exploring Melbourne City With Free Tram Ride
After lunch, it is nice to walk down the streets of Melbourne to the Melbourne City Town Hall, St Paul's Cathedral and Flinders Street Station. On the streets, you will be able to catch many street performances, artists and painters showcasing their talents. It is nice to stop by and appreciate their works.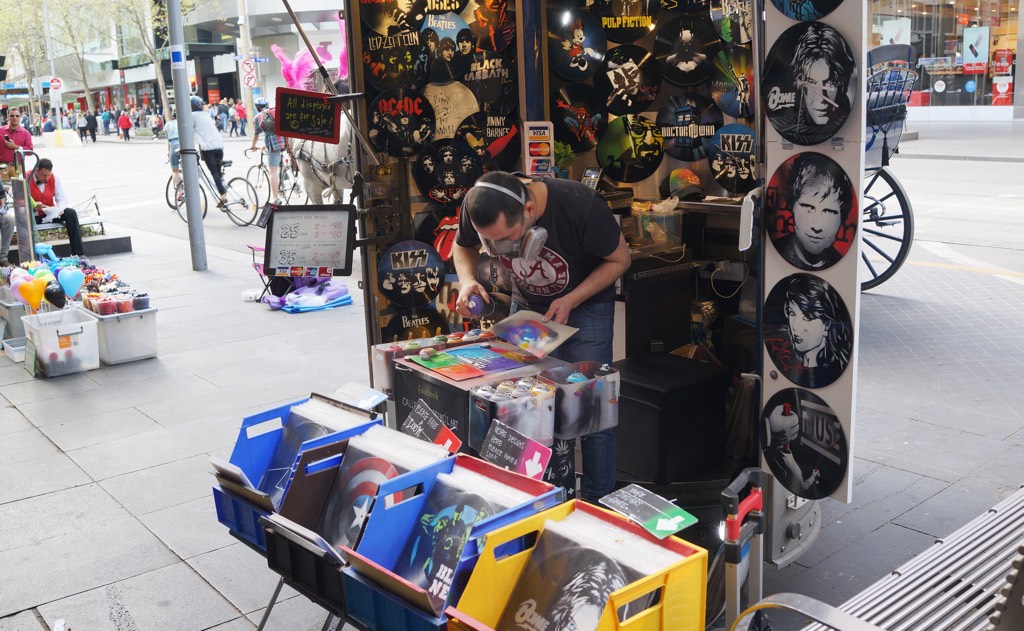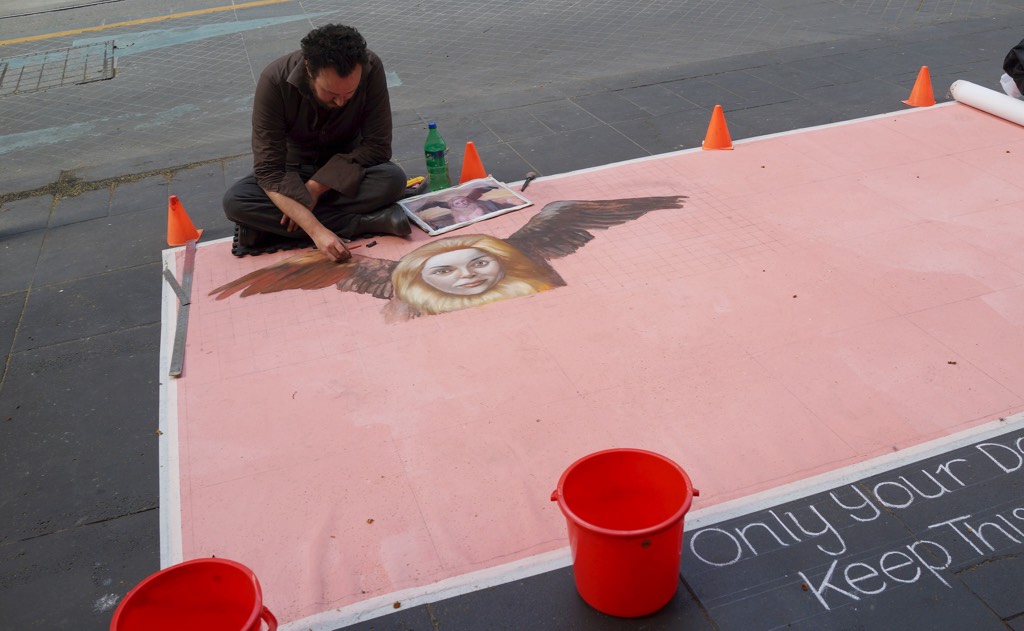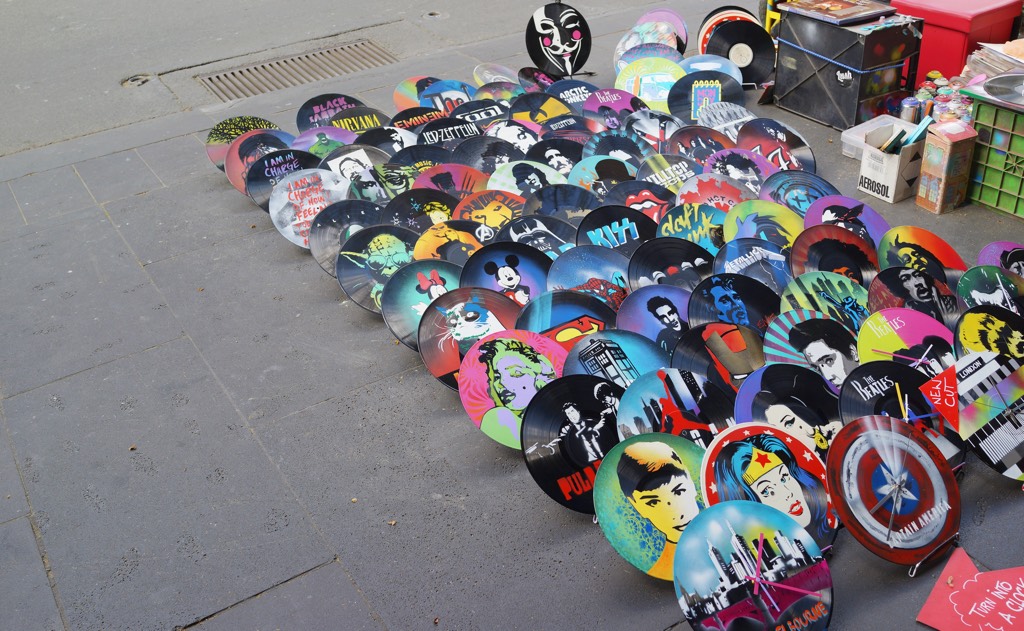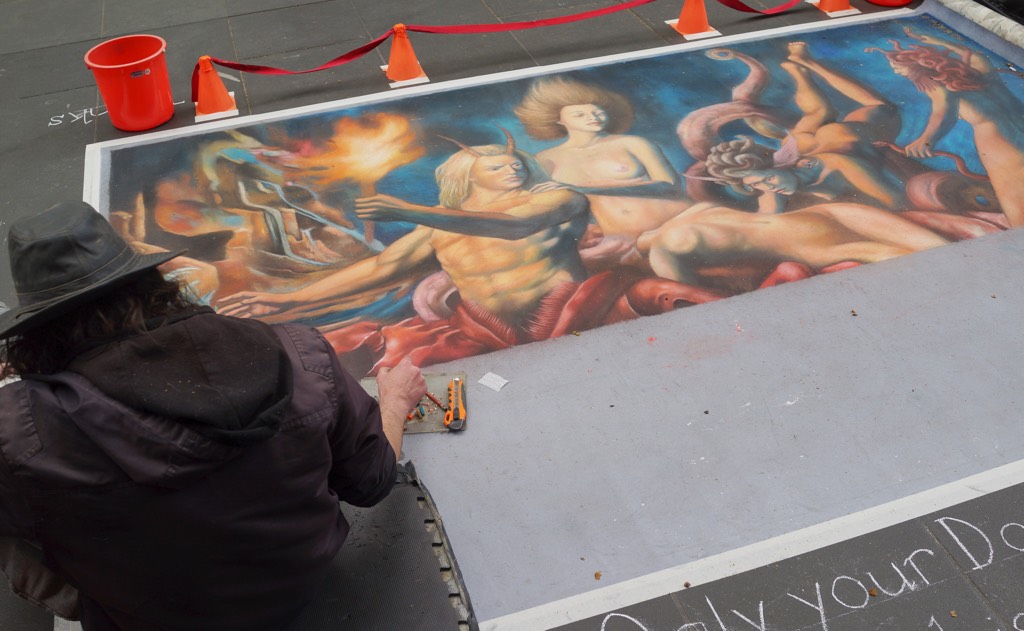 At the Flinders Street, here is where you can enjoy the free tram ride in the Free Tram Zone. The whole tram ride will take 25 minutes where you can enjoy the historic sights of Melbourne. Get ready your camera to take photographs of the stunning Victorian architectures.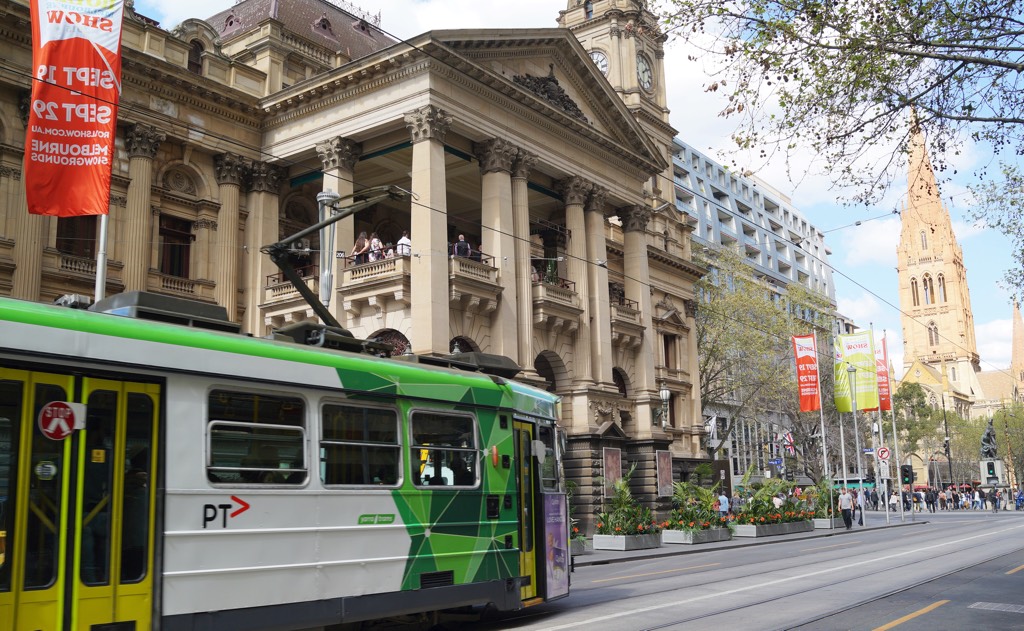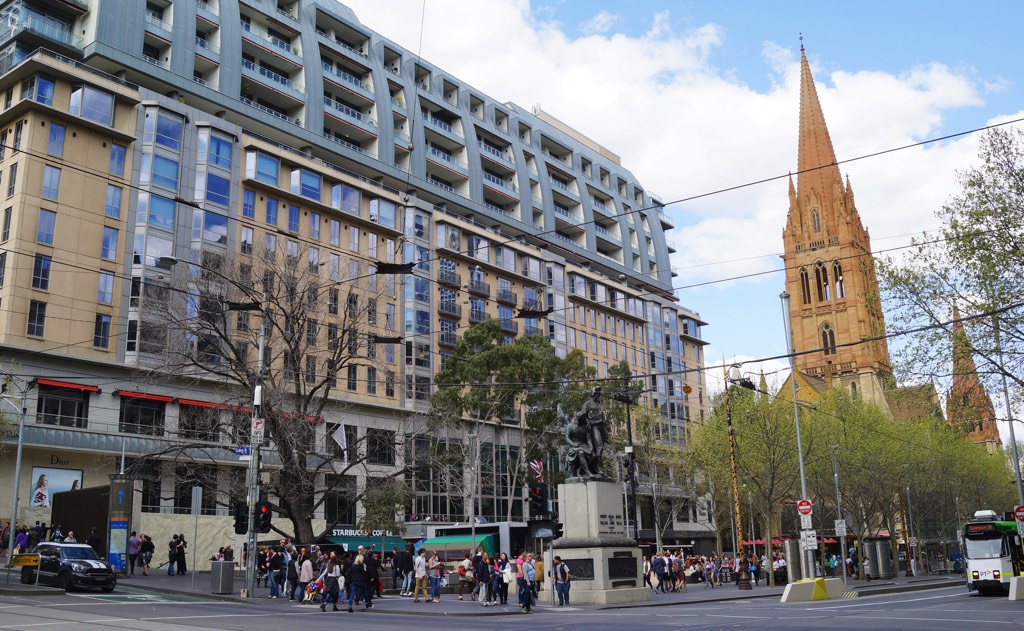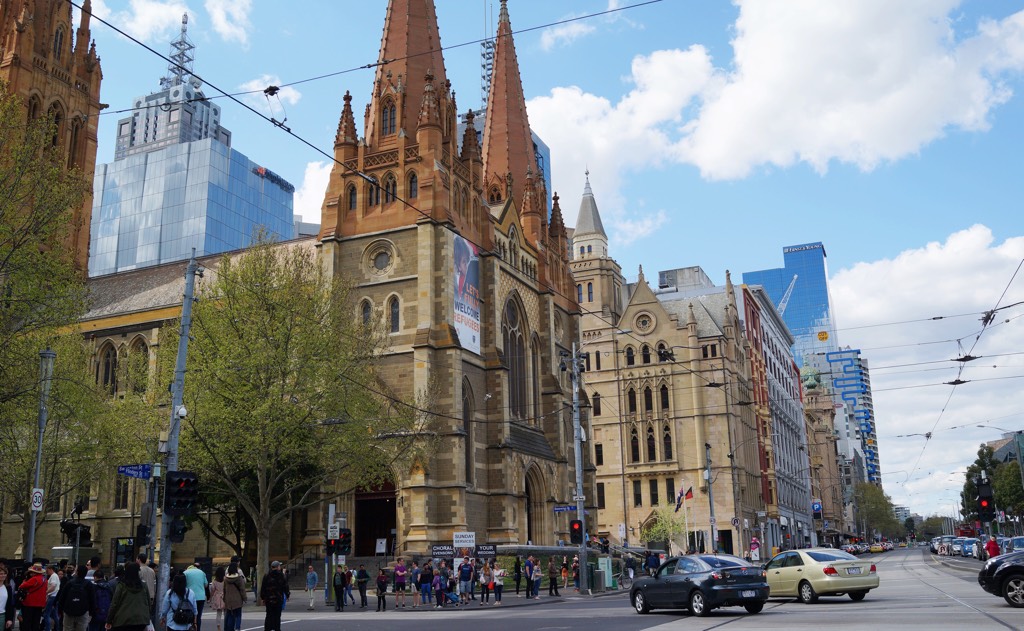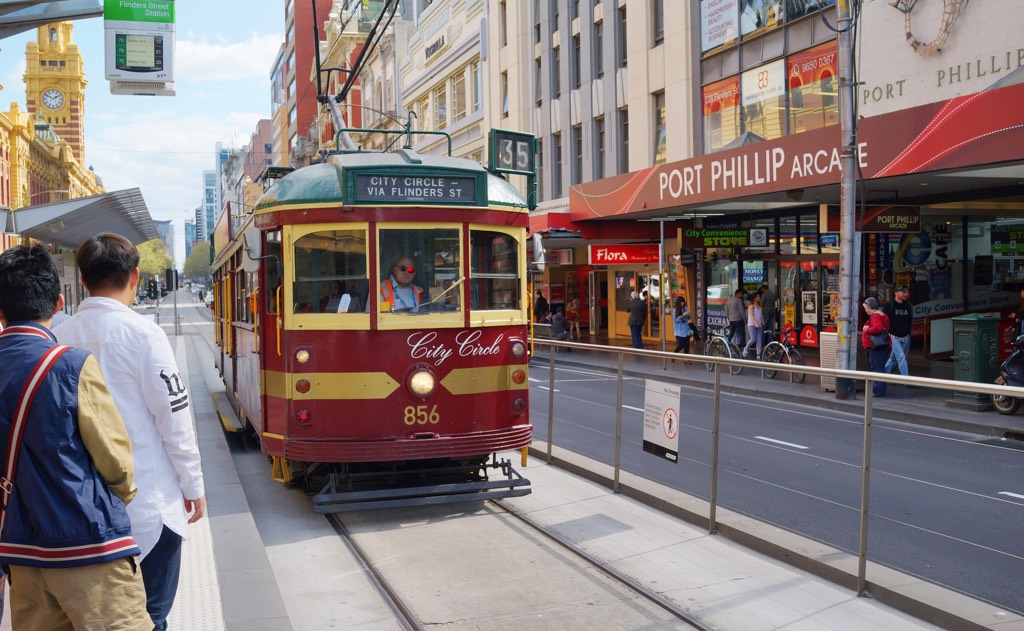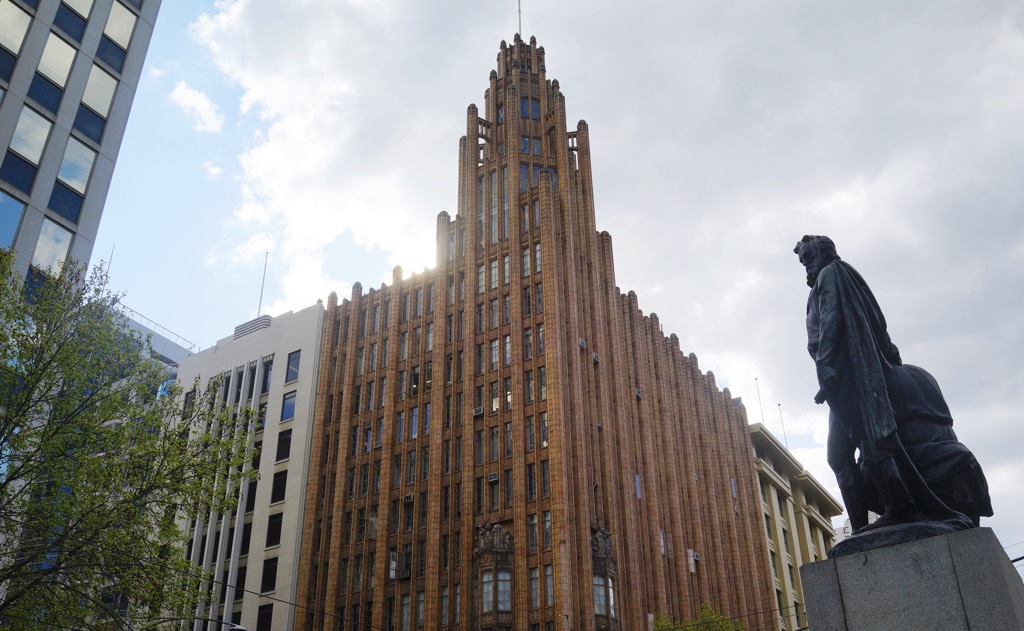 Here is the map of the Free Tram Ride.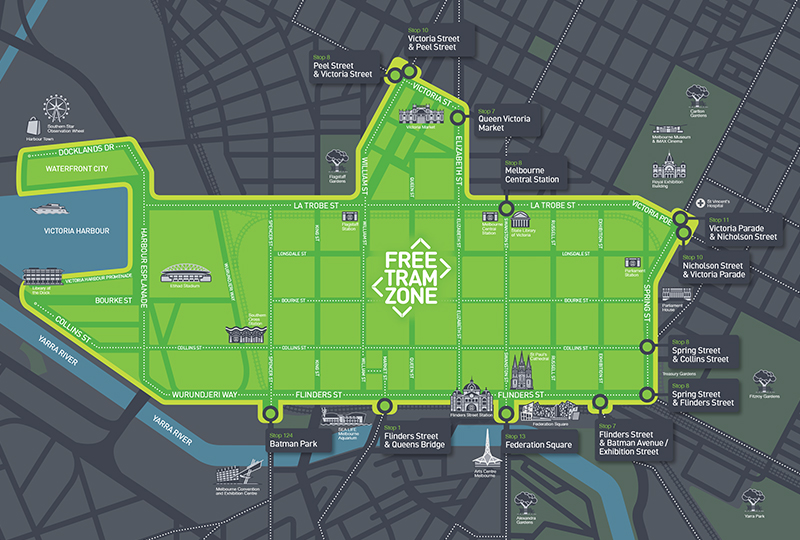 Crown Melbourne Casino and Entertainment Complex
In Melbourne, most of the shops are closed at 6pm. Despite the night ended early, you can still see many talented musicians performing on the streets with their guitars and singing their own composed songs. Somehow these songs brings out some life under stars.
Since we got only one night of stay in this city, we decided to visit Crown Melbourne. This entertainment attraction is buzzing with people during the night because it is a casino, dining spot, hotel and shopping centre. Of course, we are not going there to put our hard earn money on the tables of roulette and blackjack, but to have our dinner and check out this night attraction.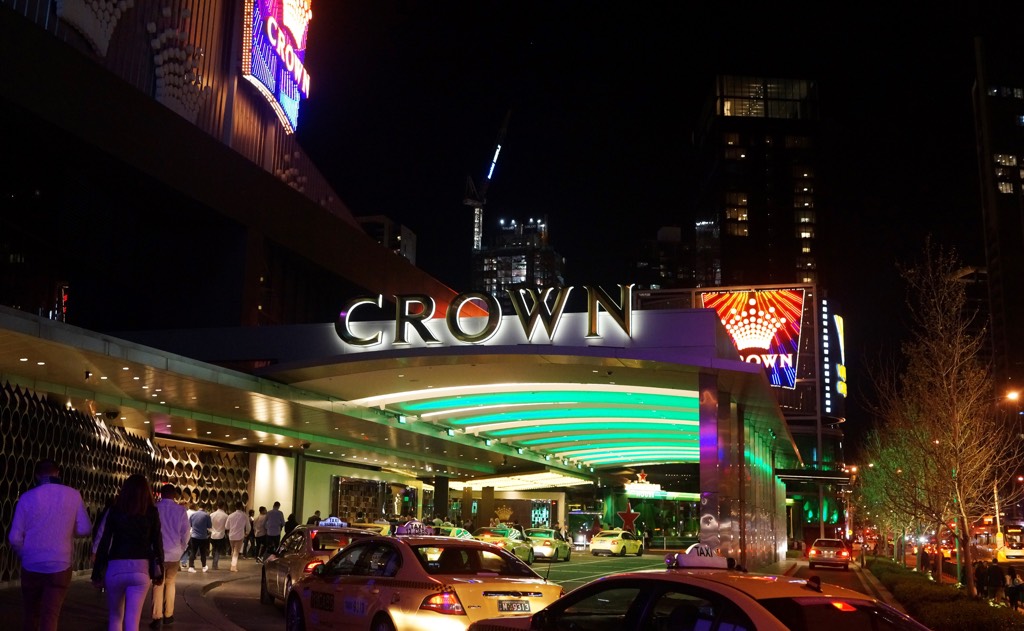 Taking the tram number 96 located at Swaston Street, which is one street away from our hotel, we reached Crown Melbourne in 8 stops. As all the restaurants were fully packed at 7:30pm, we decided to have our dinner in a food court. This dining place open until 12 midnight and serves a variety of cuisines like Chinese, Indian, Italian and Western. Depending on what you have, a decent meal could cost up to $20.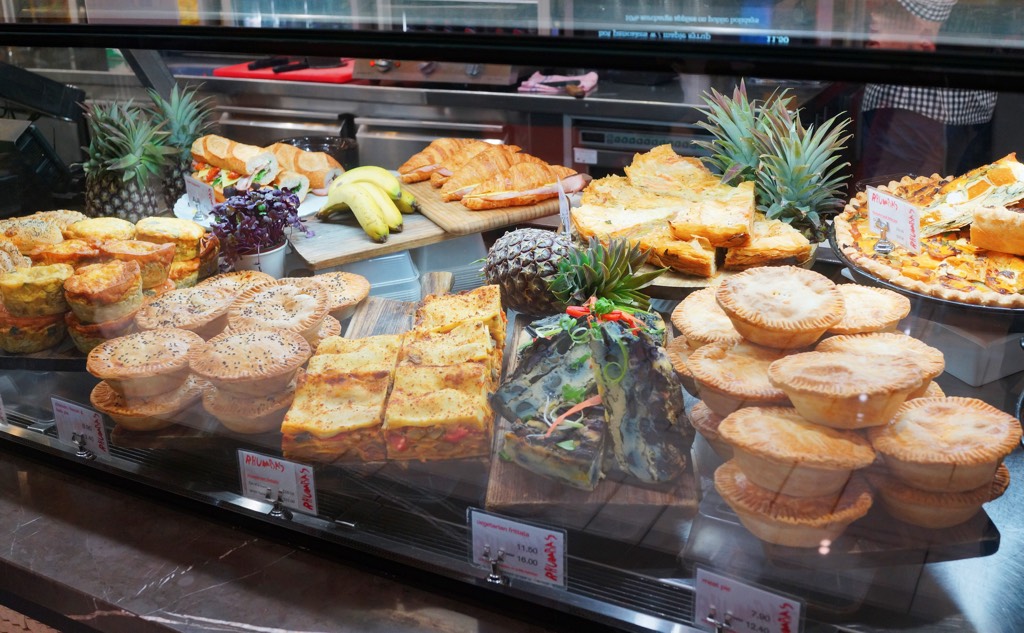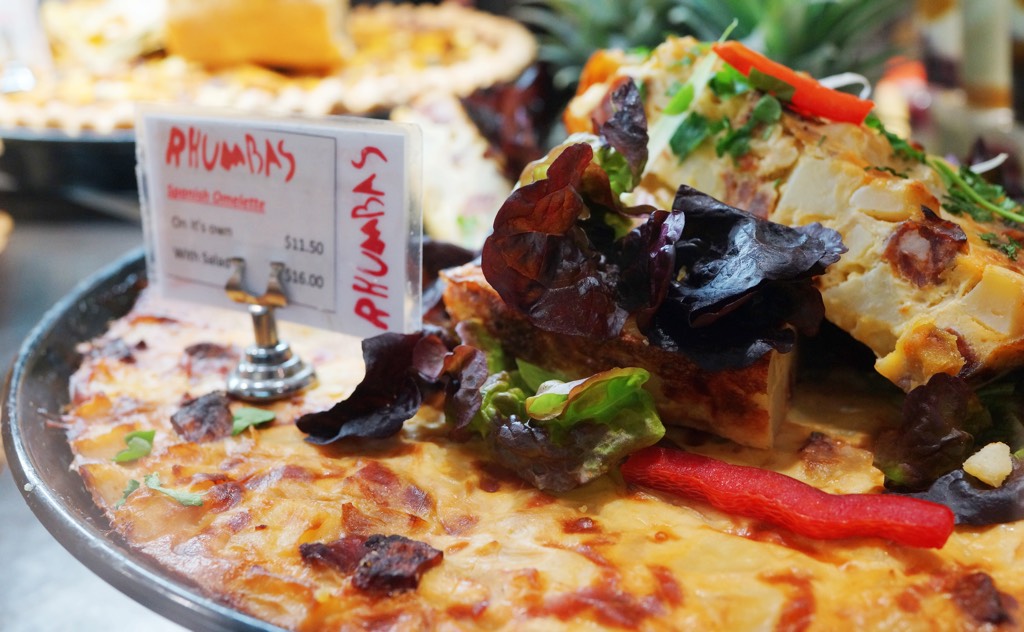 In the shopping mall of Crown Melbourne, you can buy many big fashion brands like Gucci, Calvin Klein, Louis Vuitton and French Connection.
Address of my visit
Crown Entertainment Complex
8 Whiteman St
Southbank VIC 3006
Telephone: (03) 9292 8888
Website: https://www.crownmelbourne.com.au
This is a one day guide in Melbourne city Australia. There are still many places which can be explored in this city like the Sea Life Melbourne Aquarium, Queen Victoria Market and Melbourne Zoo. There are three iPhone apps which I highly recommend to travelers to Melbourne. They are Melbourne Official Visitor Guide, tramTracker and Public Transport Victoria. Next post, I will be sharing with you the beginning of our journey along the Great Ocean Road.