If you haven't heard, "smart devices" are growing more and more common. Every year it seems like a new household device is becoming internet-connected and offering lots of modern features. There's a new internet-connected fridge from Samsung that has a touchscreen where you can order your fresh groceries with a couple touches of your finger.
I also heard of a company called Smartypans that will alert you when your food is cooked to a safe temperature and when it's finished cooking. Smart watches are also getting common nowadays to track our daily activities and alert us on things that matter. Today, our lives have changed with the help of these smart technologies.
As a father, there's one smart device company that's really stood out to me called Nucleus. It's a futuristic home intercom system that looks like something out of Star Trek. It allows you to have an HD video call with friends or family with the press of a button. For people like me, the idea of being connected at any time to my family whether I'm a room away or travelling is very comforting.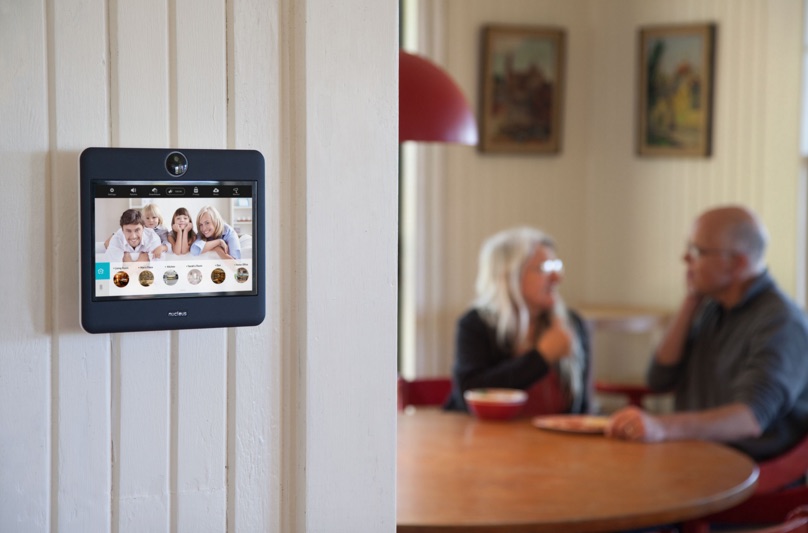 With today's wireless access, complex algorithms and high-tech hardware, smart technologies are here to improve our lives by saving time, keeping our loved ones safe and bonding together with those that matter to us. Well, there are many other intriguing smart technologies around the world today such as a smart toilet to measure your weight, smart pyjamas that will read bedtime stories and smart farming that will increase yields through the use of data.
So now I pose this question to you: do you have any smart devices in the home? What do you think of them? Any smart devices you want to purchase in this year? Learn more about Nucleus Life today!