It is a very hot and sunny day even though it is already almost winter season in Taiwan. Got my bags ready to leave Sunny Room, the hotel, in Jiufen after my breakfast. Took a bus to Ruifang station to catch the 11am train to Taipei Main Station. The train journey takes approximately an hour and I spend my time playing Kingdom Rush on my iPhone. A great addictive strategy game!
Clear blue skies in Ruifang train station in the morning. On my way to Taipei …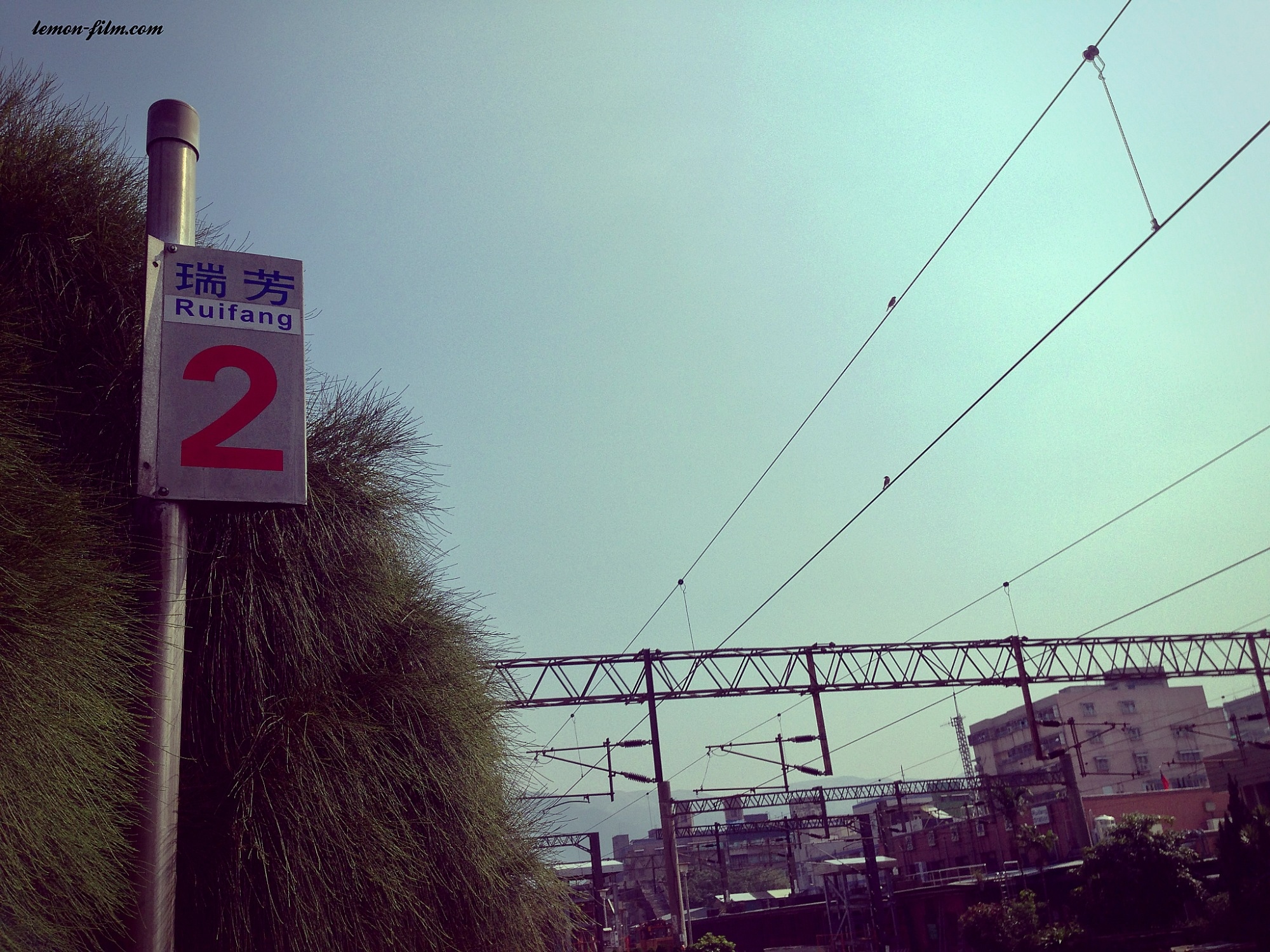 During my wife's planning for this trip, she had book a hotel near Taipei Main Station which is 15 minutes walk away. The hotel name is called Cosmo Hotel Taipei. Guess what? Cosmo Hotel gave us a free upgrade from a small room to a suite room. It came with a huge jaccuzi bathtub and a cosy living room to sit and relax. There are two 21″ LCD televisions with 32 international channels, located in the bedroom and living room. In the main city area, this suite would be quite costly.
From the view of my hotel room window, the Taipei Main Station on the right.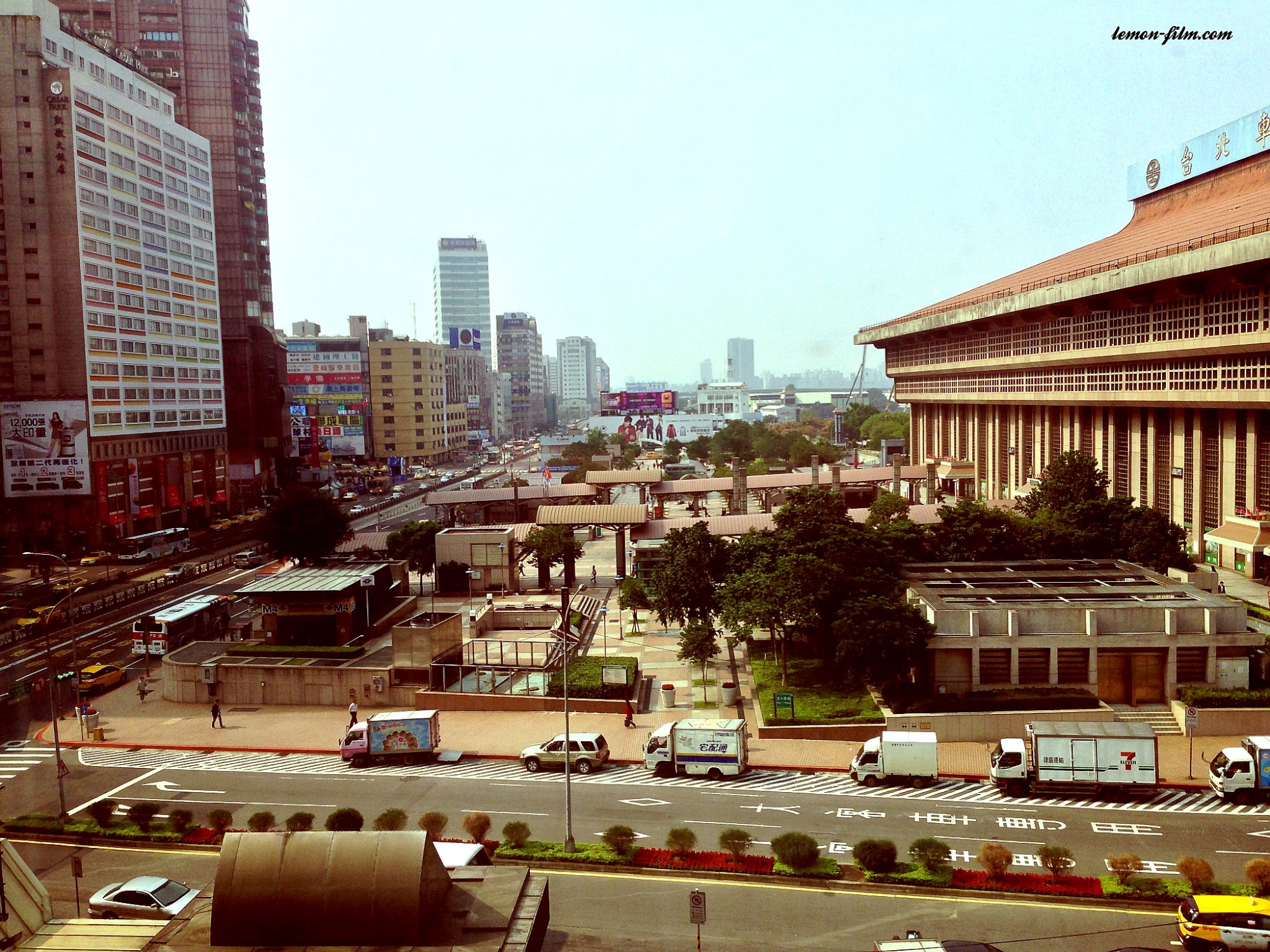 The living room.


The bedroom.


The jacuzzi bathtub.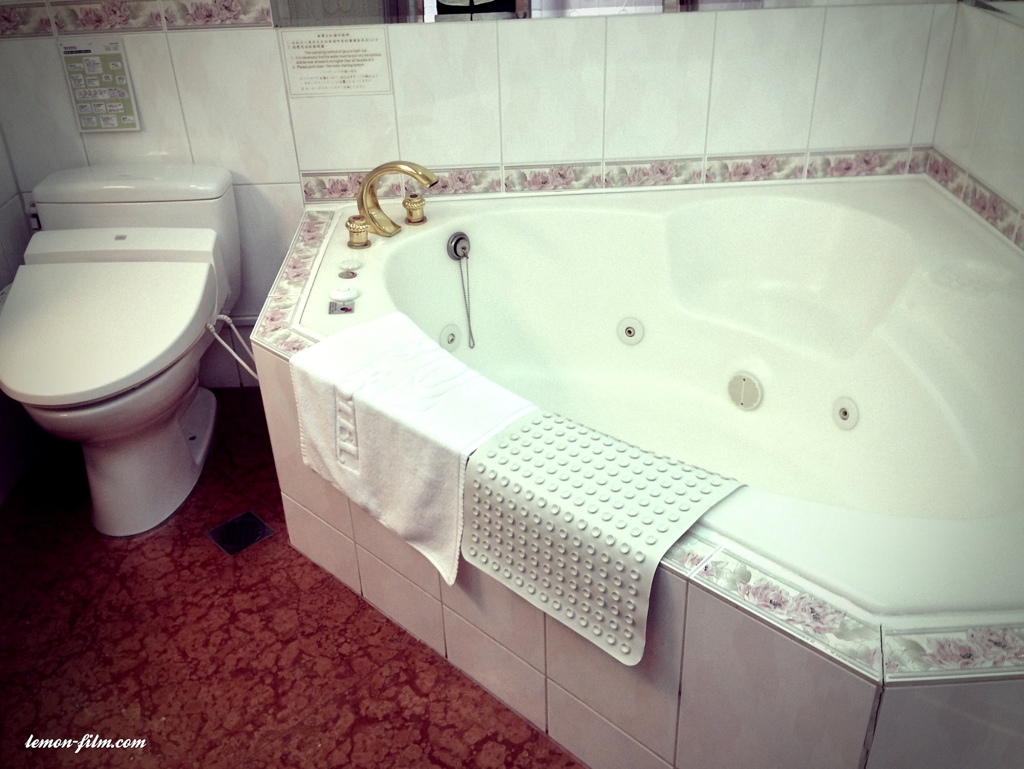 Taipei is famous for their numerous night markets which are affordable and nice. The foods are mostly finger foods but there are stalls with tables and chairs for customers to sit down to have their meals. Do take note that there are designated tables and chairs allocated for the food stalls, so please do not sit at the wrong table. With the huge crowd and not enough tables, you might want to consider to takeaway your food and bring it back to the hotel to enjoy. This is what I did.
The first night market I am heading to is Ning Xia night market. You will need to take a MRT train down to Zhong Shan MRT station and walk to the night market. Don't worry about getting lost as there are signboards to lead you to the night market. If you have data plan on your electronic device like iPad, you can also easily find the location on the map.
Speed of lights on the road during the night time.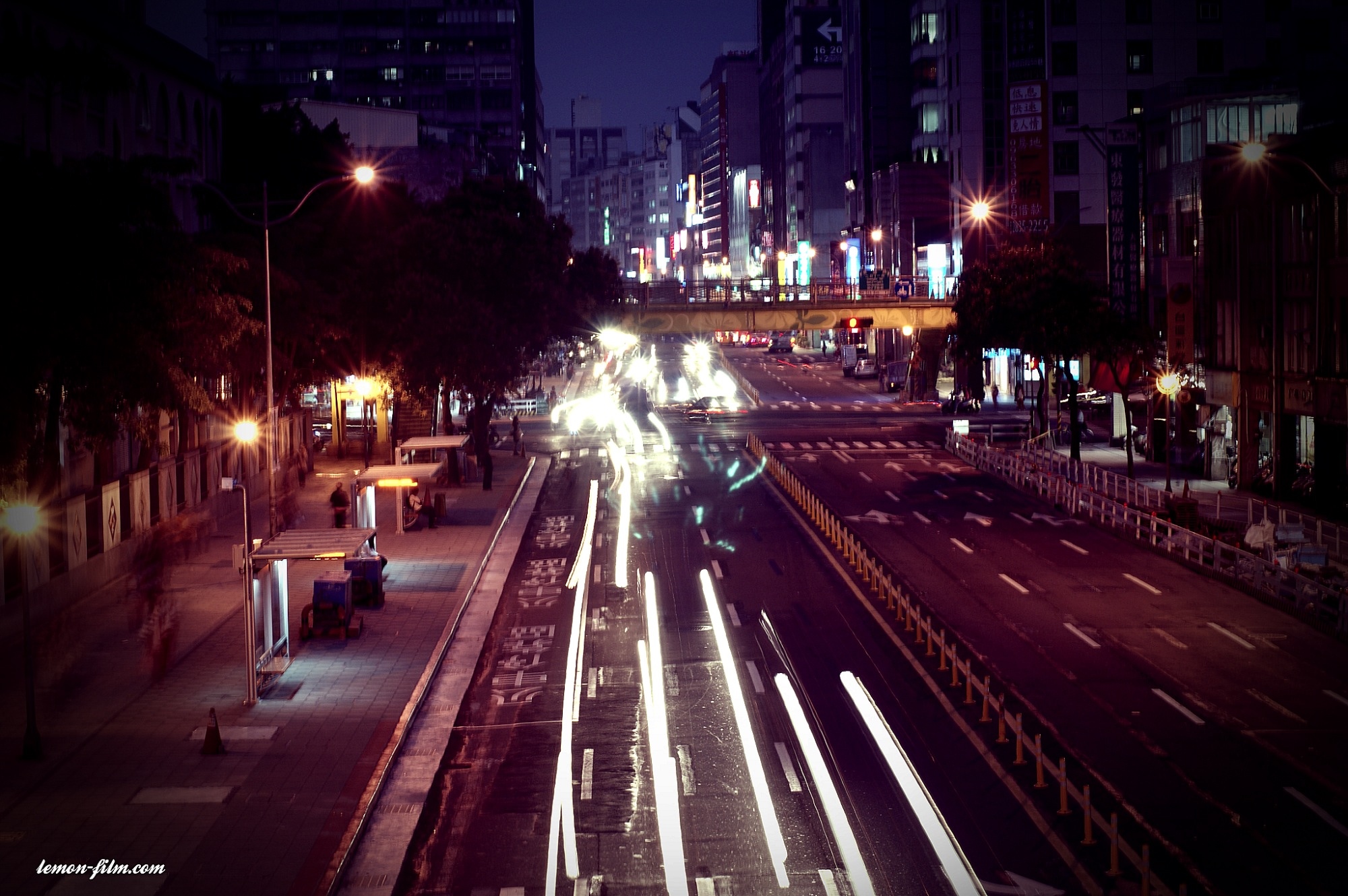 Some bokeh effect fun using the Fujifilm X10.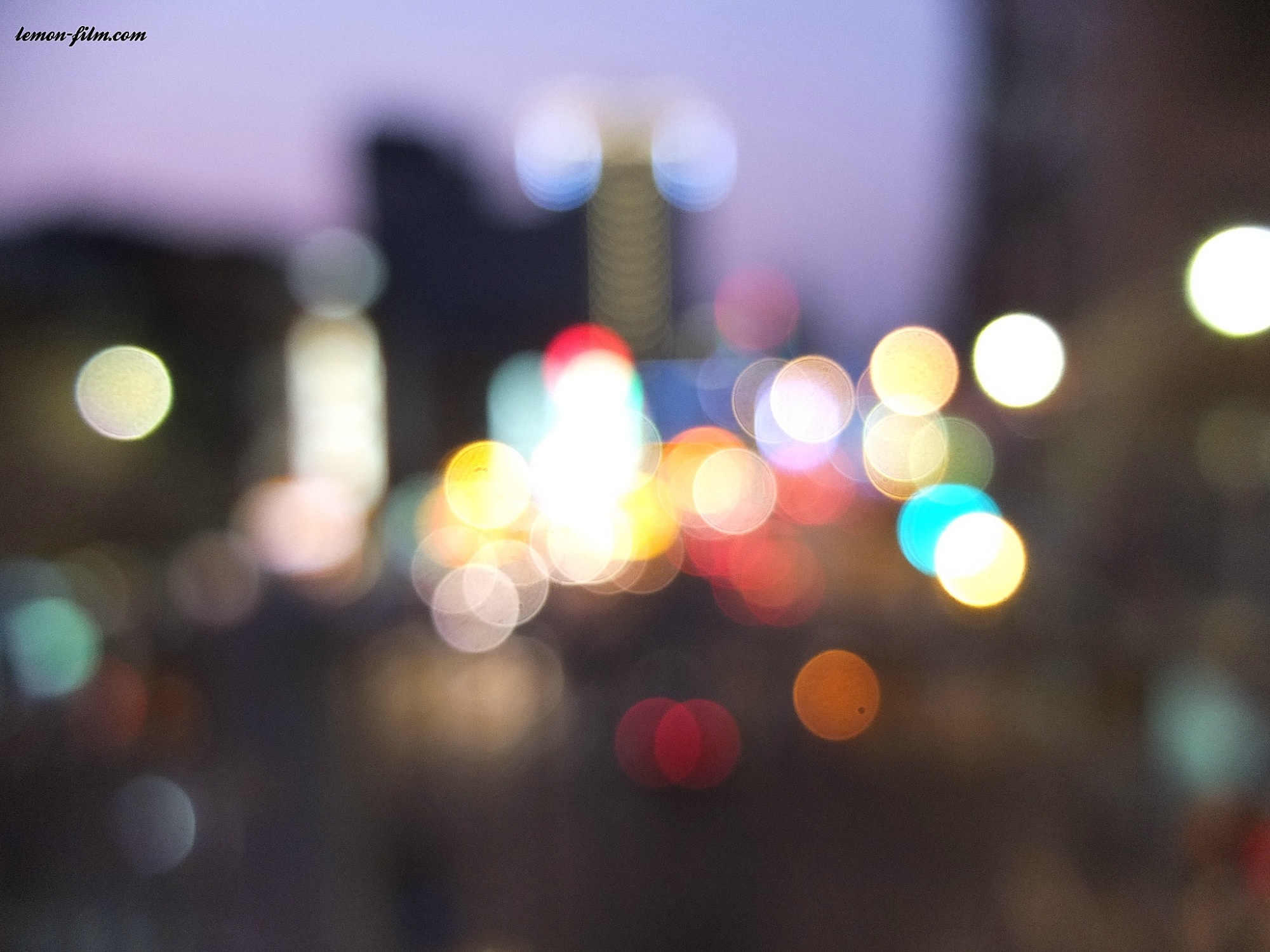 Taiwan is popular for sausages, so it is common to see them everywhere.

Meats on stick, ready to be barbecue.

Egg pudding in the egg shell.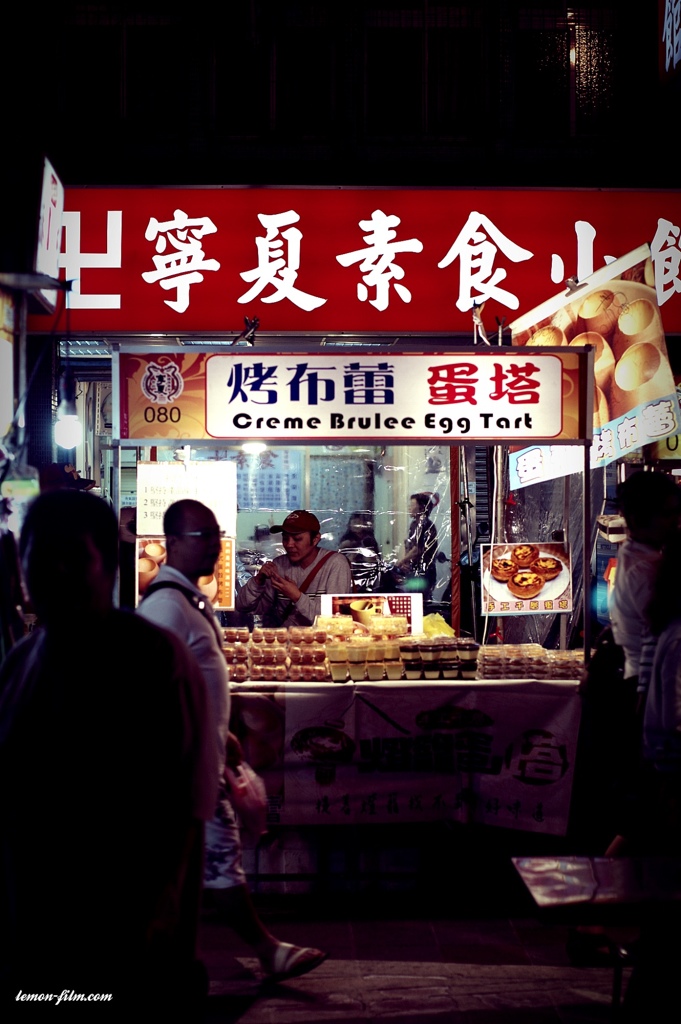 The taro balls founder are featured inside the local newspapers. That means it must be fantastic.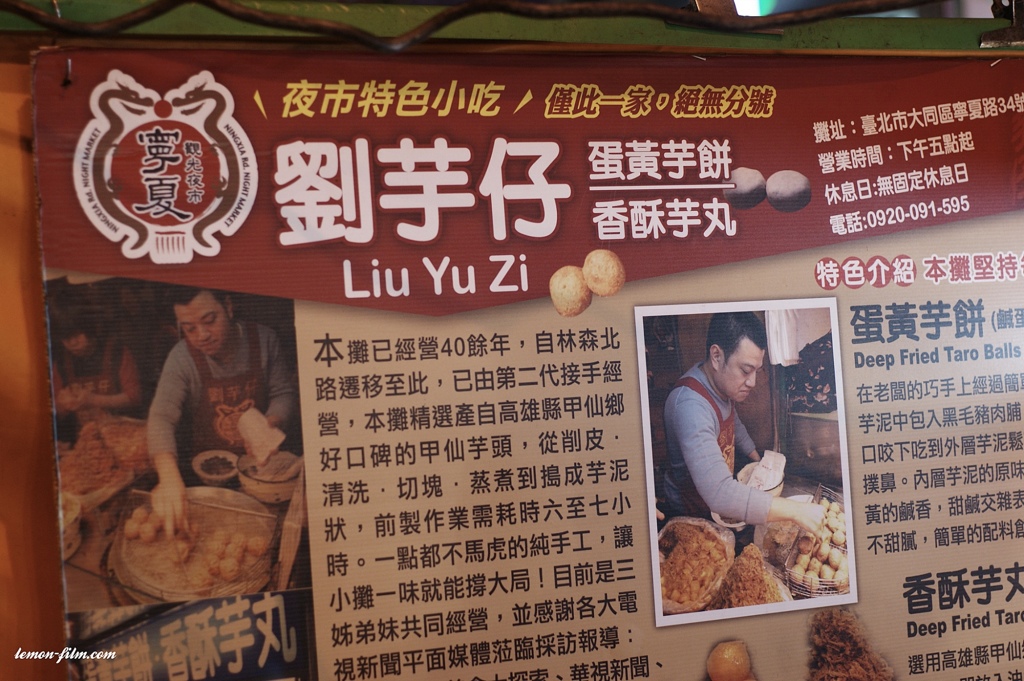 These are taro or yam balls, filled up with either nothing (original favour) or pork floss and egg yolk. I would expect it to be greasy but it doesn't. I queued up for 20 minutes for these and it is worth it.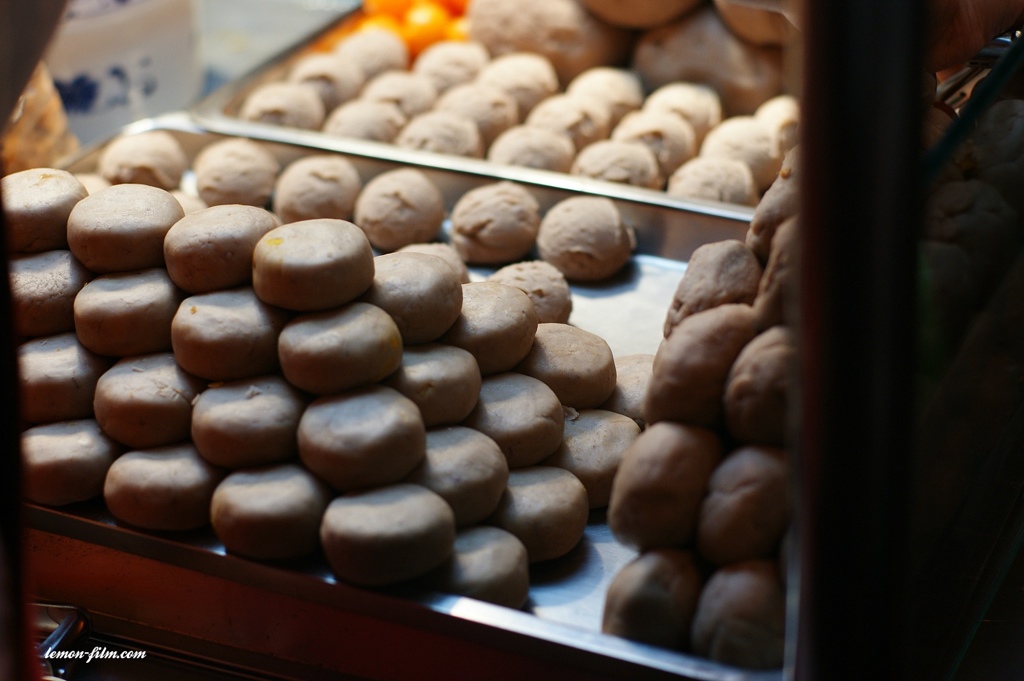 Pork floss and golden egg yolks, all ready to be stuffed inside the taro balls.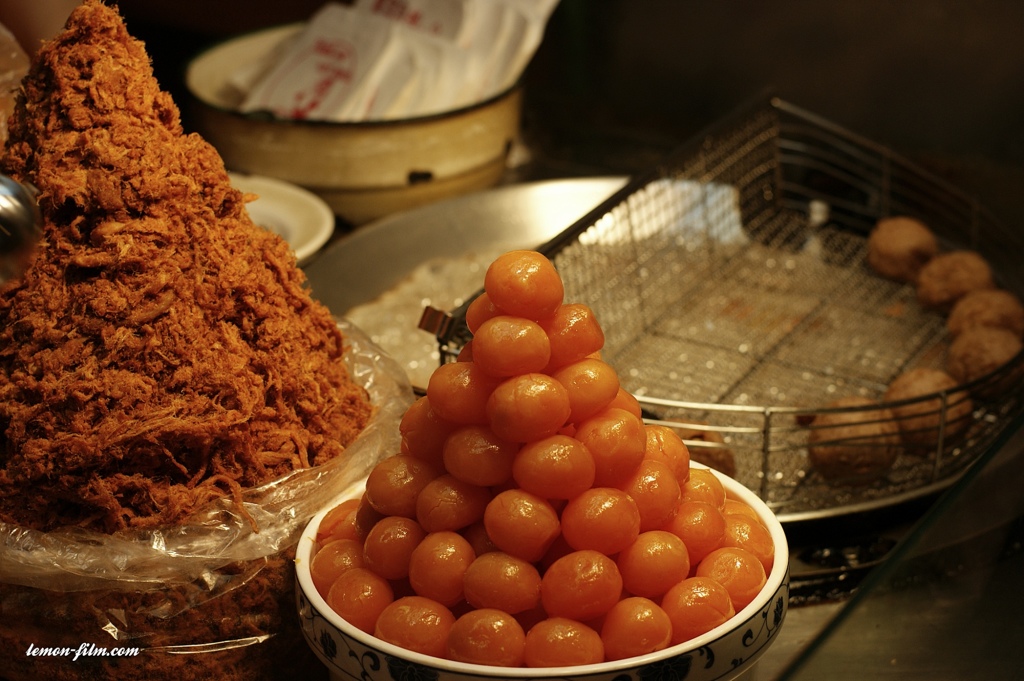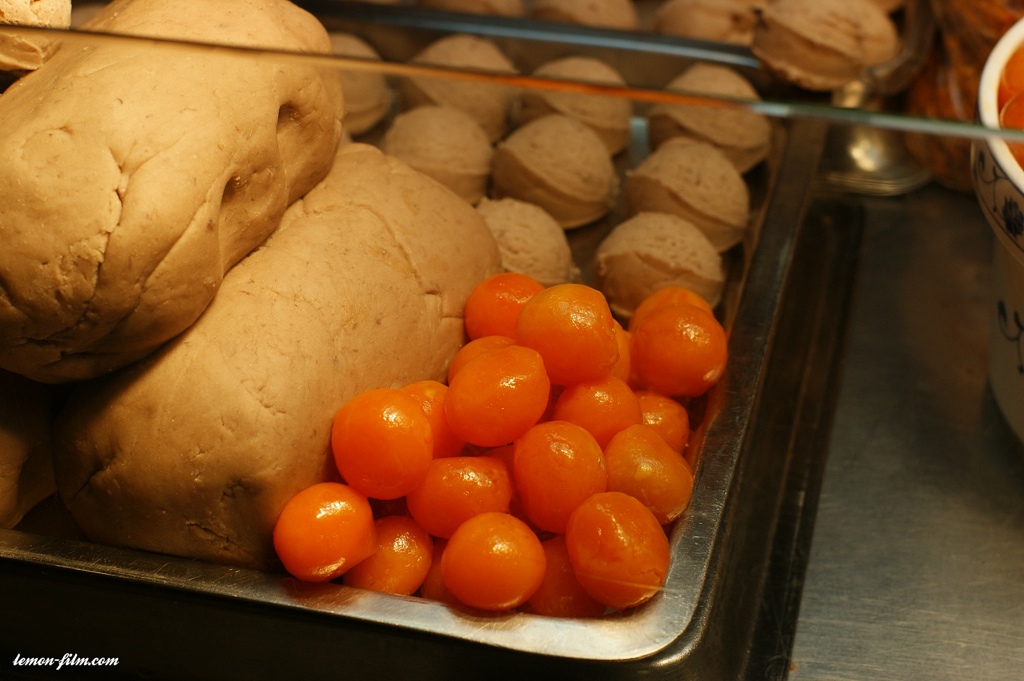 One will take orders and roll the taro balls, while the other just focus on deep frying the taro balls.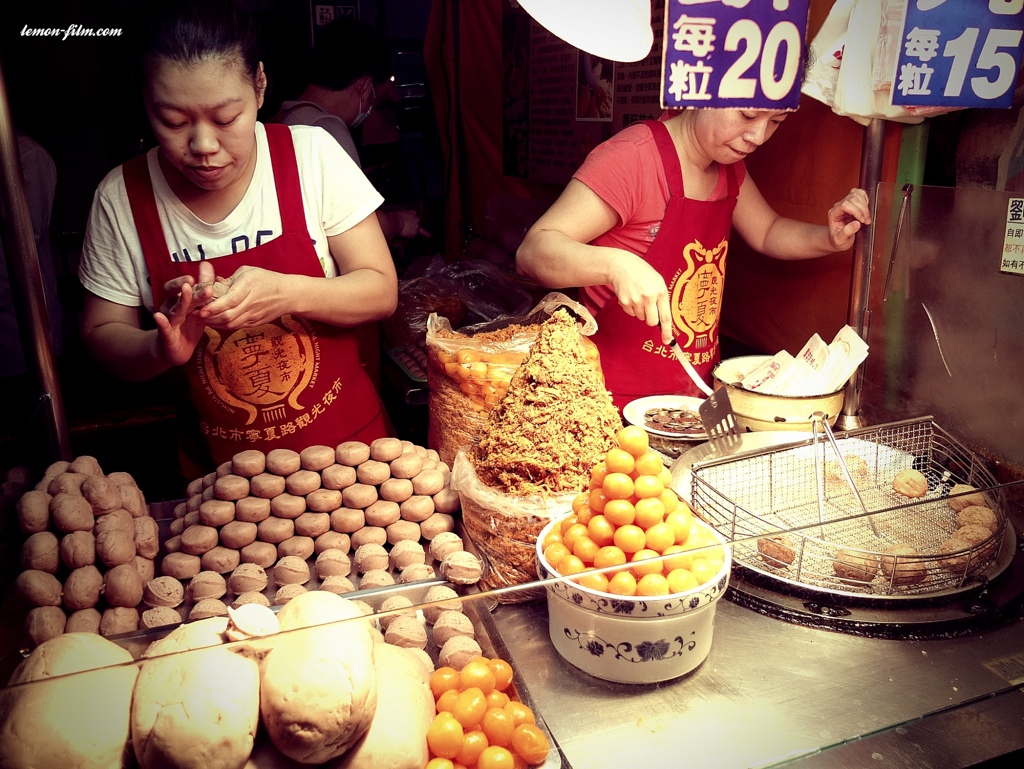 Golden brown taro balls.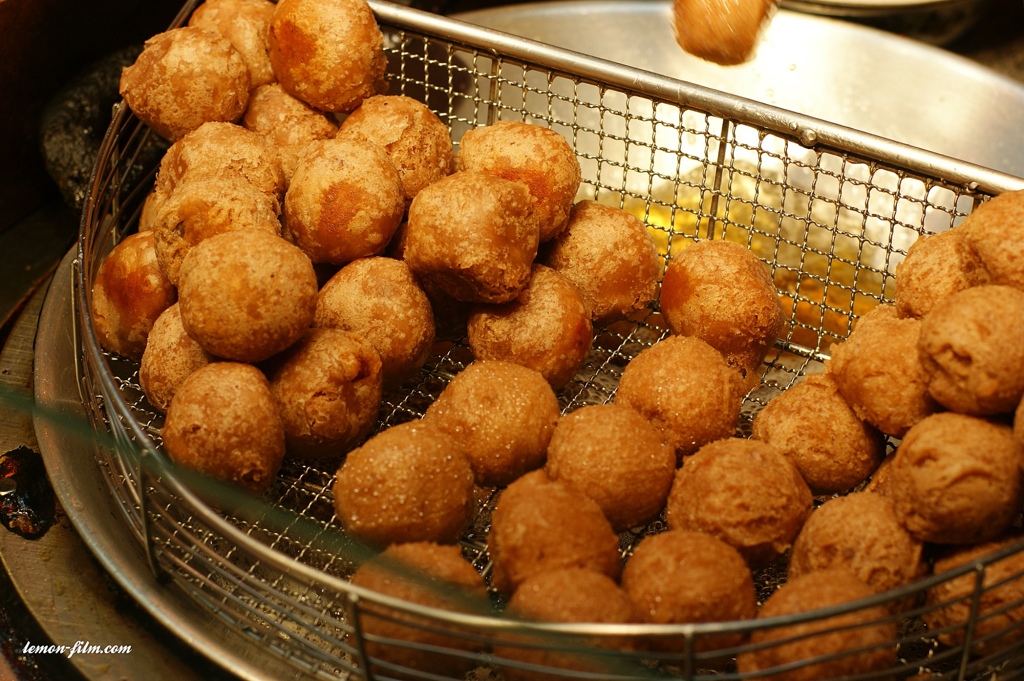 Check out the egg yolk and the pork floss. Yummy!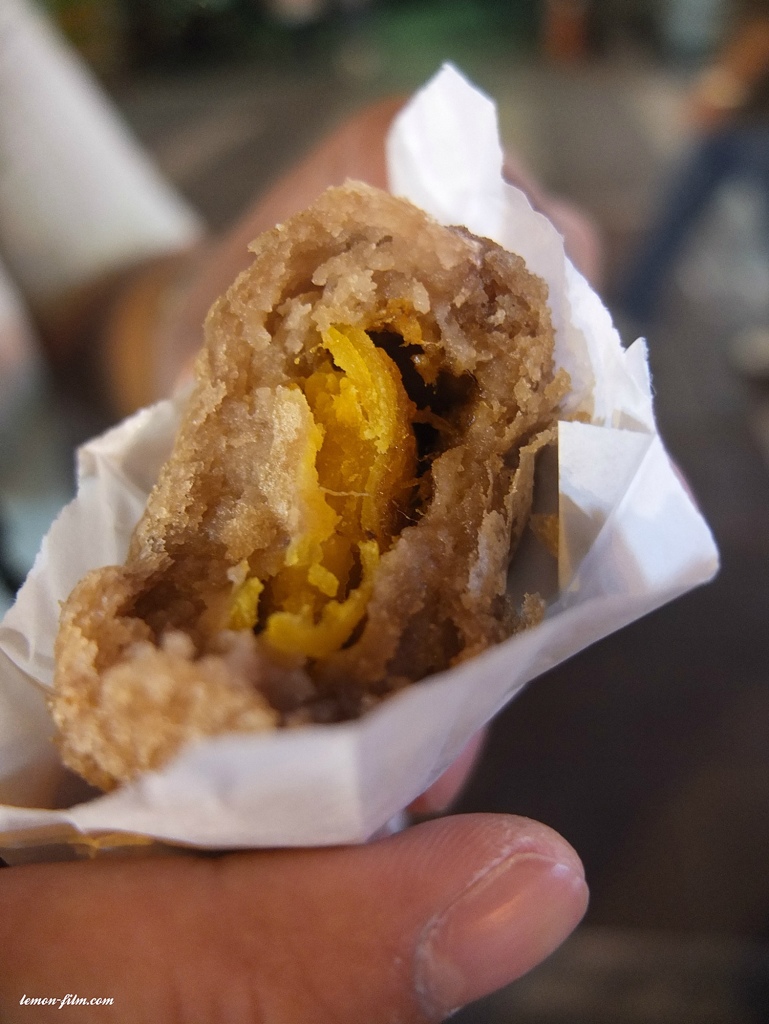 This is the next popular stall in Ning Xia night market. The store is just beside the taro balls stall. The name of this stall is 鸿记铁板烧葱饼, which is Hong Ji Pan Fried Onion Pancake. The pancake is like Singapore's roti prata. What the chef did is firstly stir-fried the noodles, then wrapped it up inside the pancake like a taco wrap and finally, pan-fried the pancake until crispy. An interesting food to try.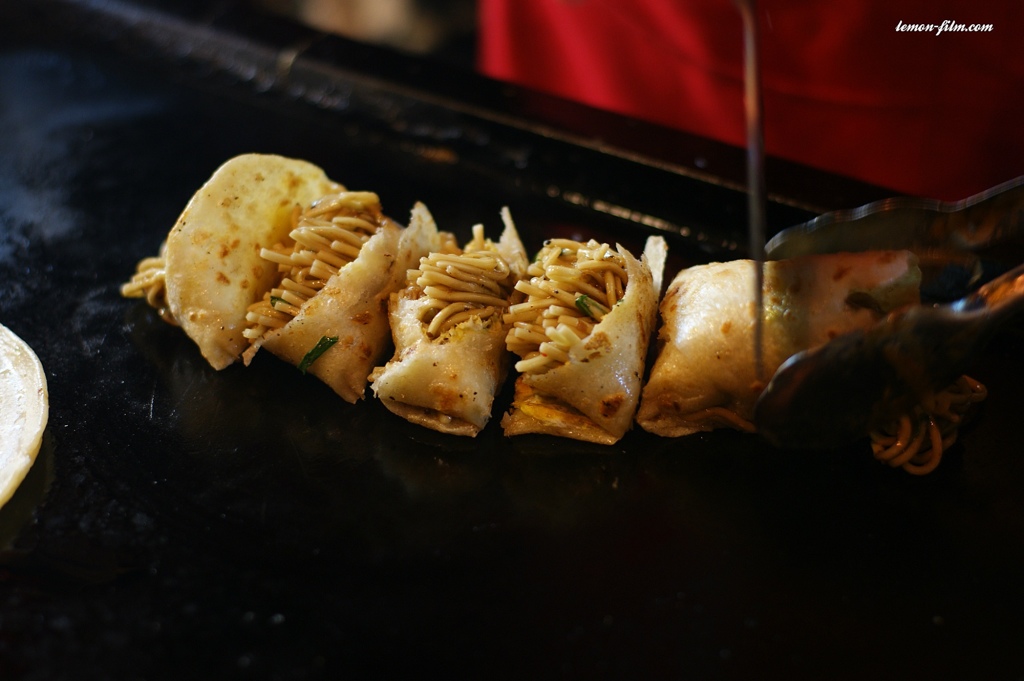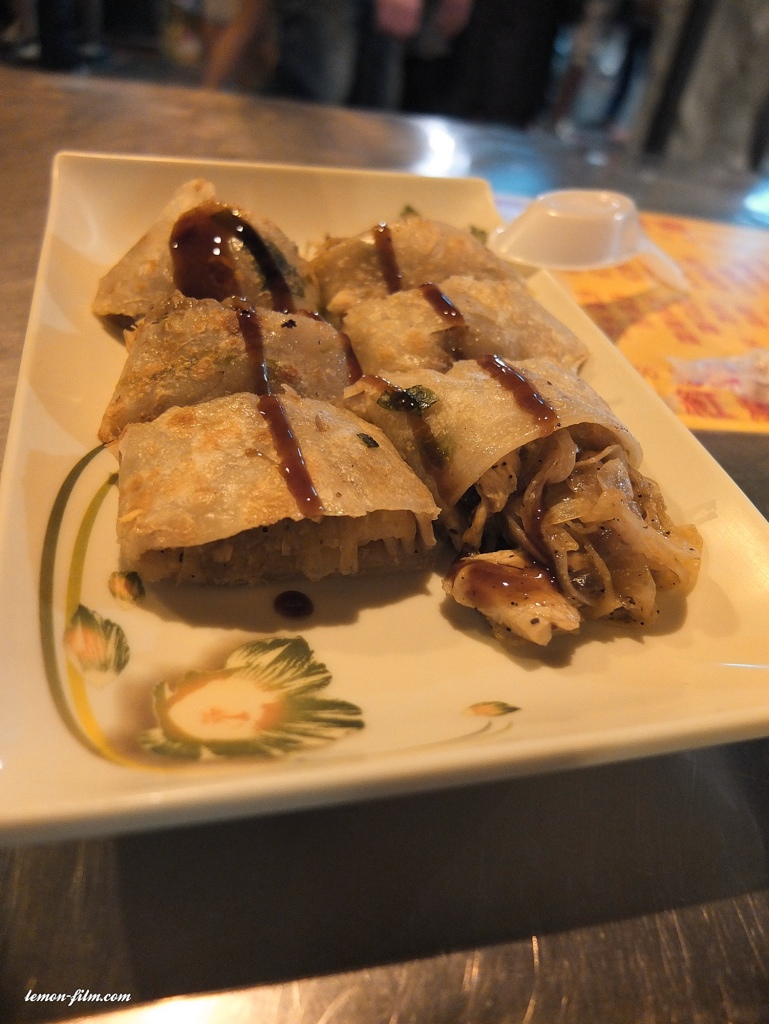 My wife and myself decided to save some space in our stomach and decided to move off to the popular Shilin Night Market, which is close to Jiantan MRT station.
To our disappointment, the Shilin Night Market had an electricity breakdown and most of the stalls are forced to stop work until the electricity are up. Nevertheless, we still explore some food stalls around that area to filled up the air gap in our stomach before heading back to the hotel and rest.
Freshly made papaya milk. The papaya are cut into slices and blend inside the blender, follow by mixing it with full cream milk. Ready to serve the all natural papaya milk!

These are bread toasted into shapes of *ahem*. Pretty innovative.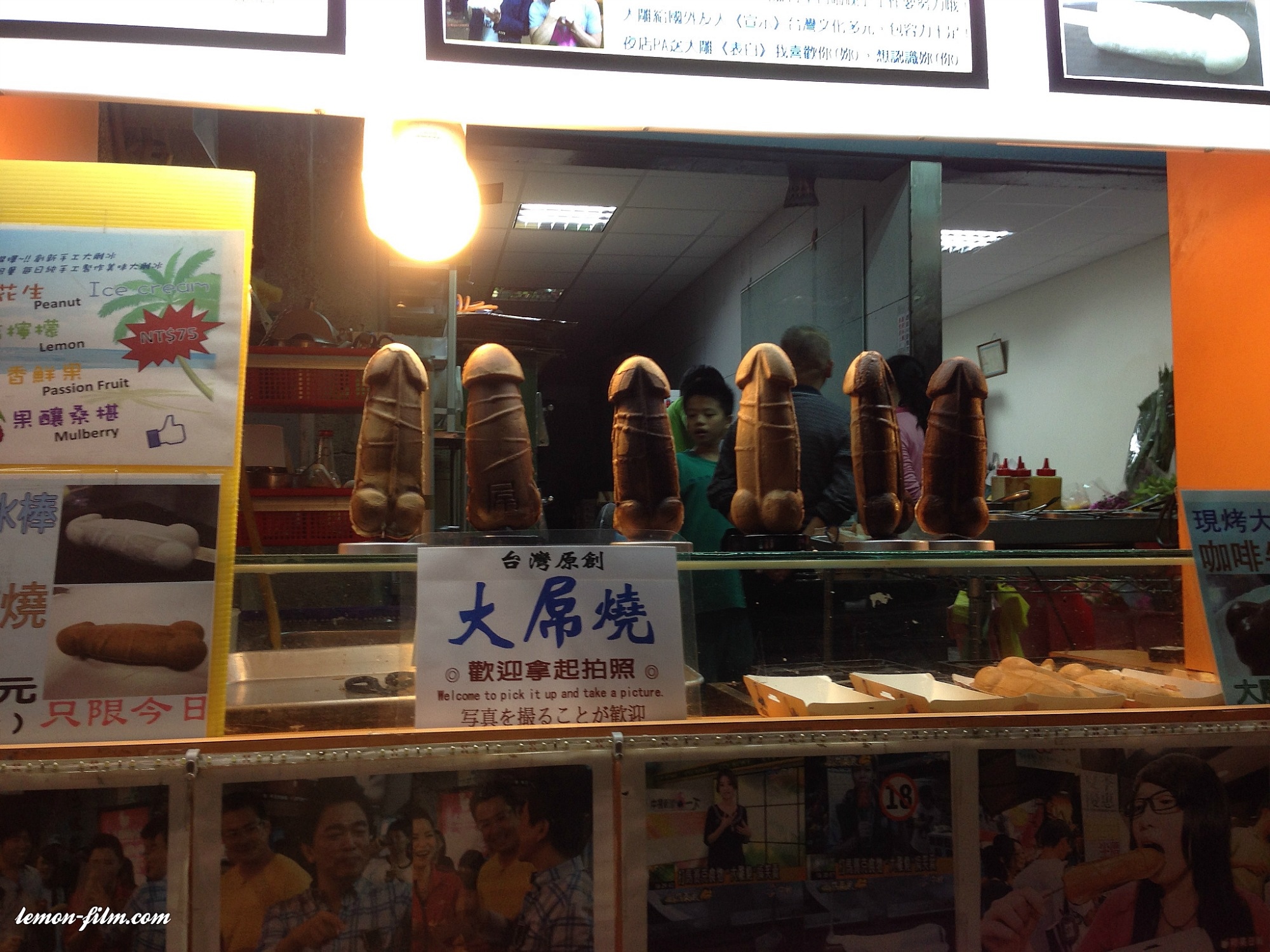 Choose your coating for the bread toast!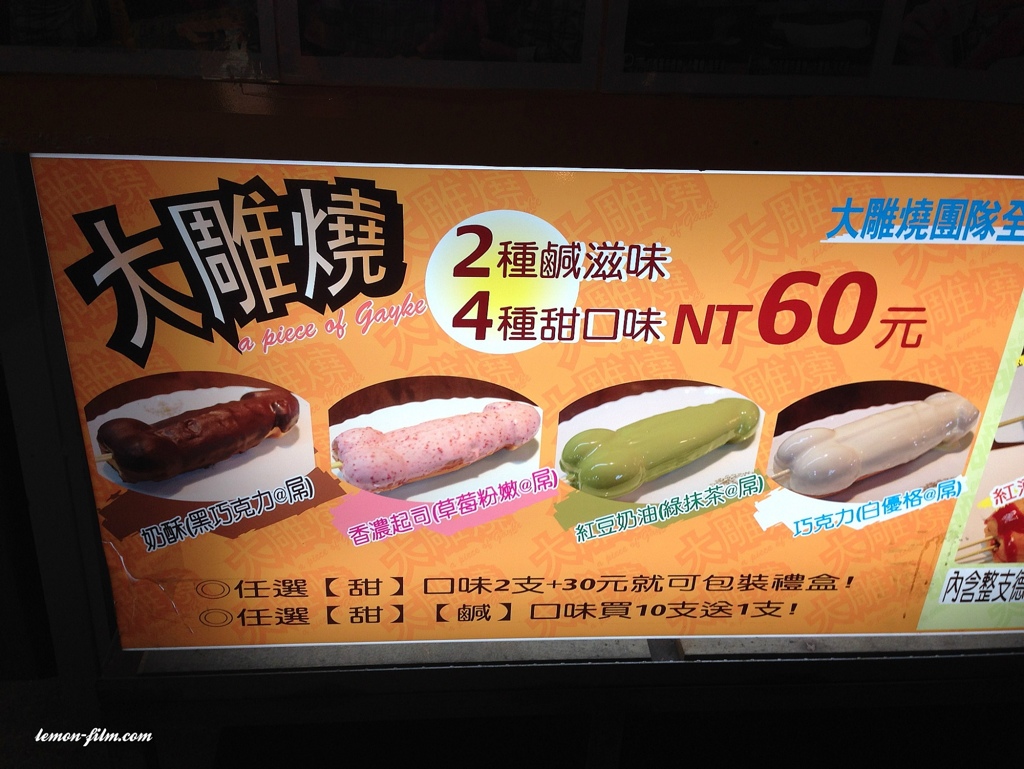 These are barbecue corns coated with caramel sugar. You pay your corn by weight.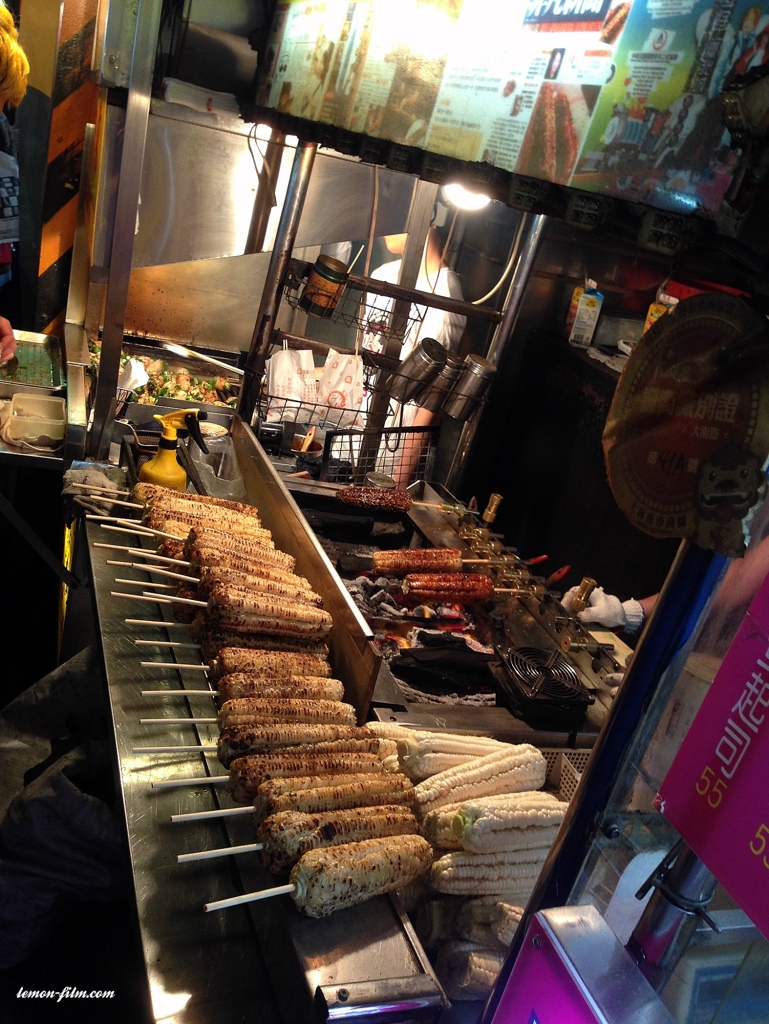 Singapore food? Not very interesting for myself.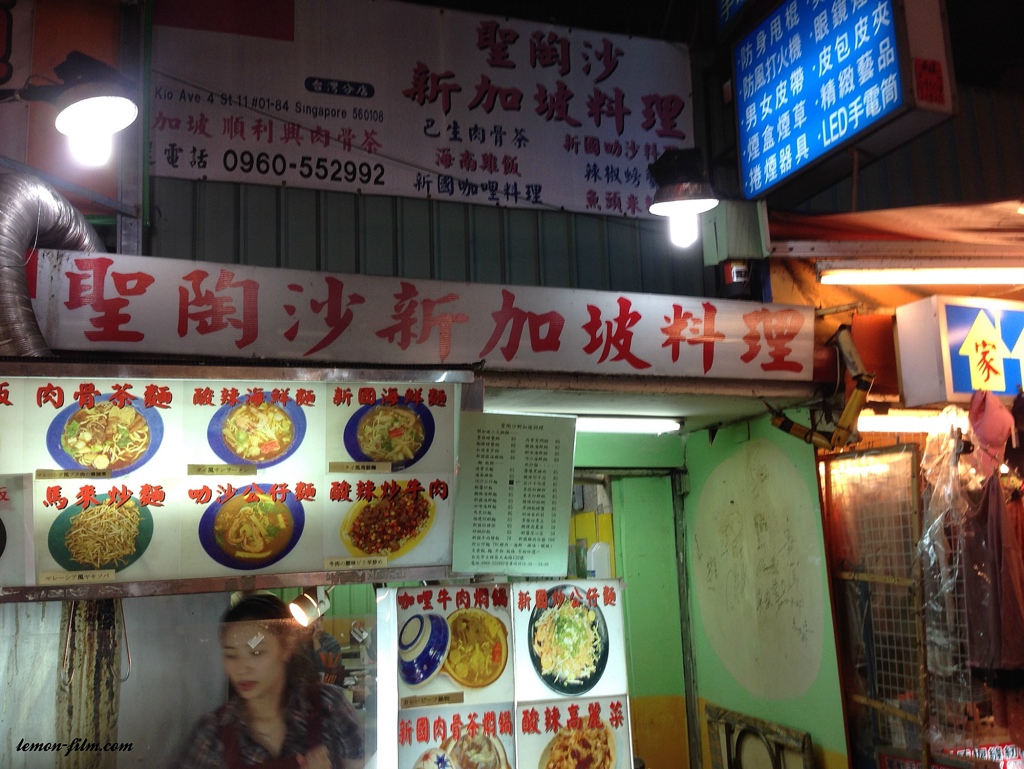 Address of my visit
Ningxia Road Night Market
Nanjing W. Rd., Taipei City
Opening hours
Daily: 6:00pm – 12:00am