The PSI level is getting better each day with a daily average level of 40 and seems like the year end monsoon season is coming to Singapore. It was a drizzling Monday afternoon and I headed down to Brunches Cafe located in 96 Rangoon Road for my lunch with Claudia, from thelovingmum.sg. This is the second cafe I went to which is offering Quaker's speciality menu, a menu of creation using Quaker's products
A warm hearted vintage interior design and decorations are the key theme for Brunches Cafe. This cafe serves All Day Breakfast with price range from $6.50 to $19.50. Their All Day Breakfast menu includes Baked Egg With Bacon ($12.50), Egg Royales for vegetarians ($15.50) and Egg Benedict ($15). Servings starters and sides at 11am onwards, Brunches cafe serves BBQ Chicken Wings ($11), Vegetarian Salad From The Grills ($12.50) and Rustic Mushroom Soup ($7.50).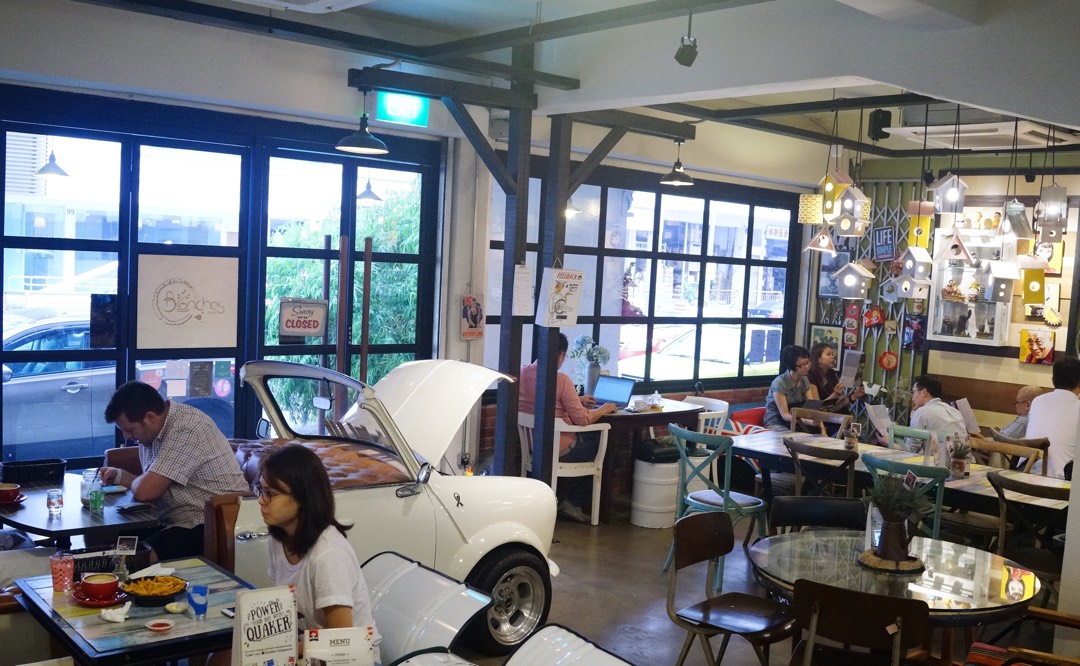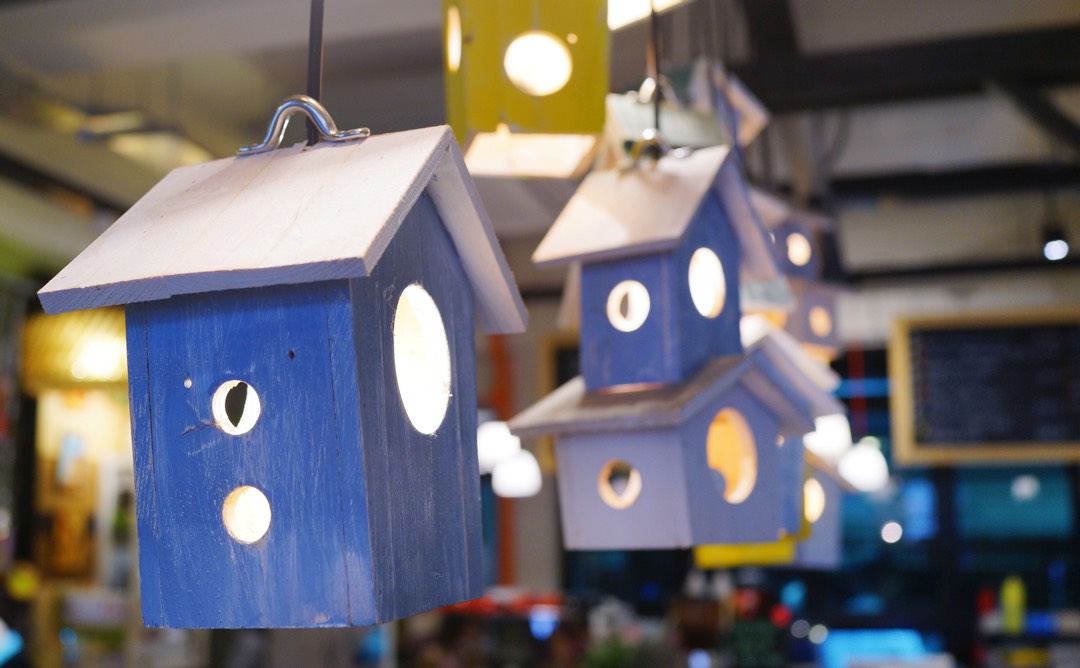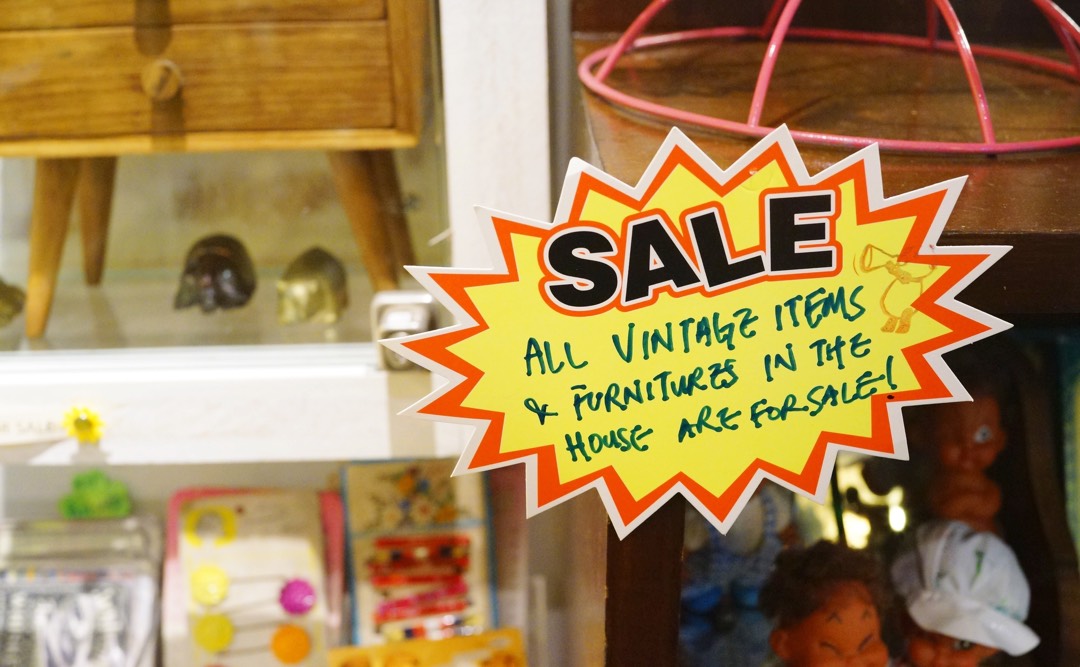 For the Quaker's menu, there are three choices for diners: Creamy Chicken Risotto ($15.50), Quaker Sweet Corn Oat Meal Porridge ($12.50) and Quaker Multigrain Cereal Parfait ($6.50). As these three choices cannot satisfy our hungry stomaches, we have additionally ordered Truffles Fries ($9.50) and Garden Salad With Smoked Duck ($15).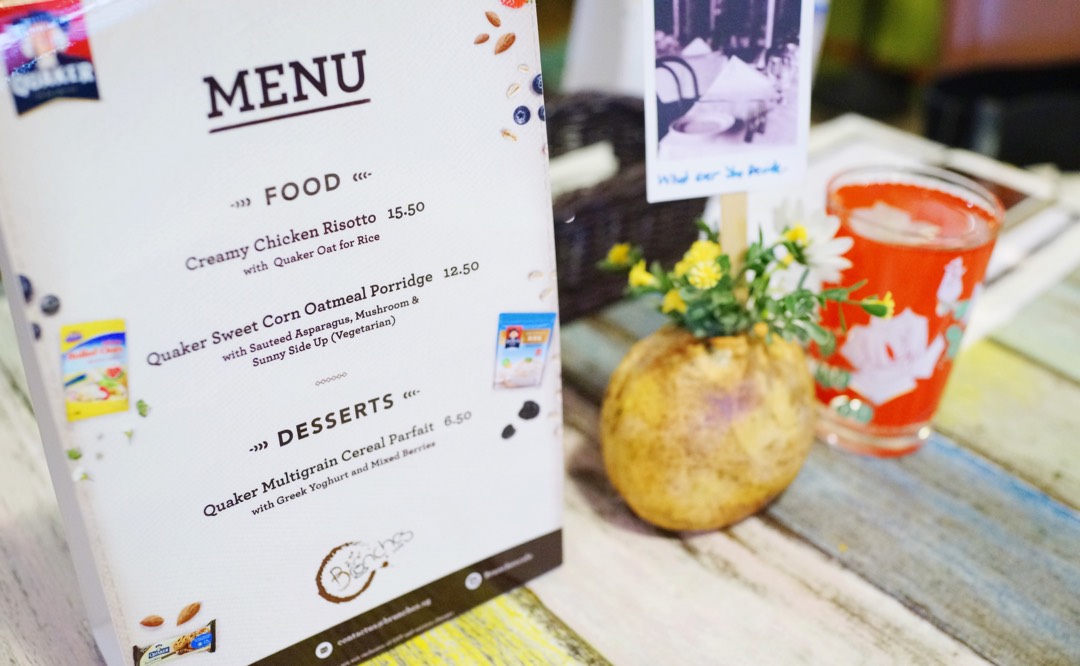 Served first was the hot and crispy Truffle Fries. These fries is sprinkled with Parmeggiano Reggiano Cheese and chopped parsley. Totally addictive finger food.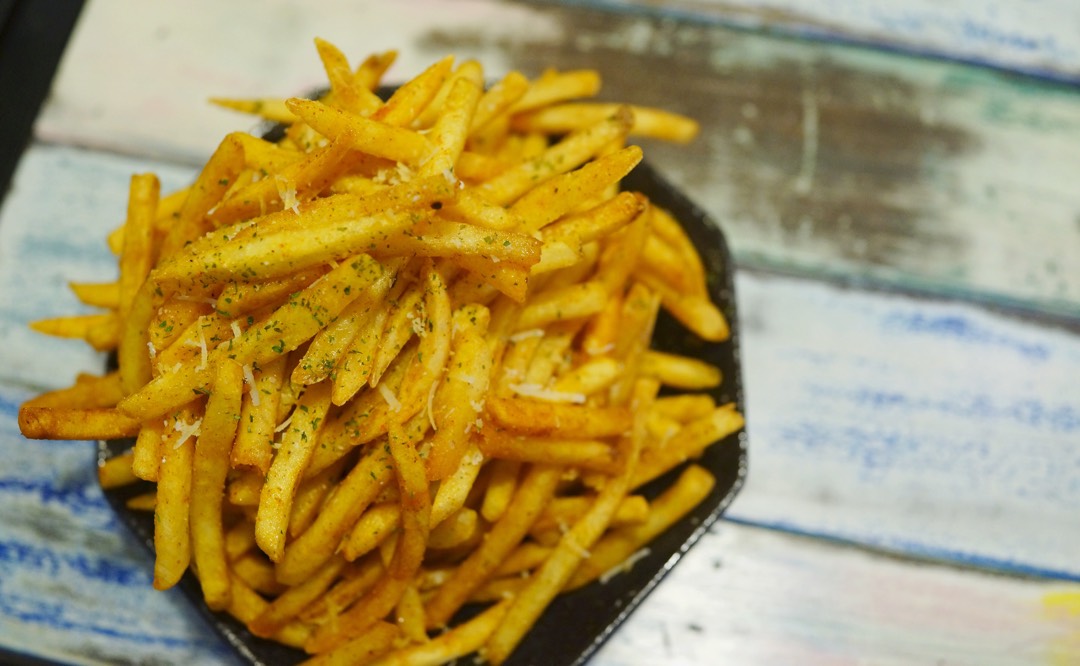 Next, was the Quaker Sweet Corn Oatmeal Porridge. This is a vegetarian meal with sautéed asparagus, chunky mushrooms and a sunny side up. Simple and delicious meal.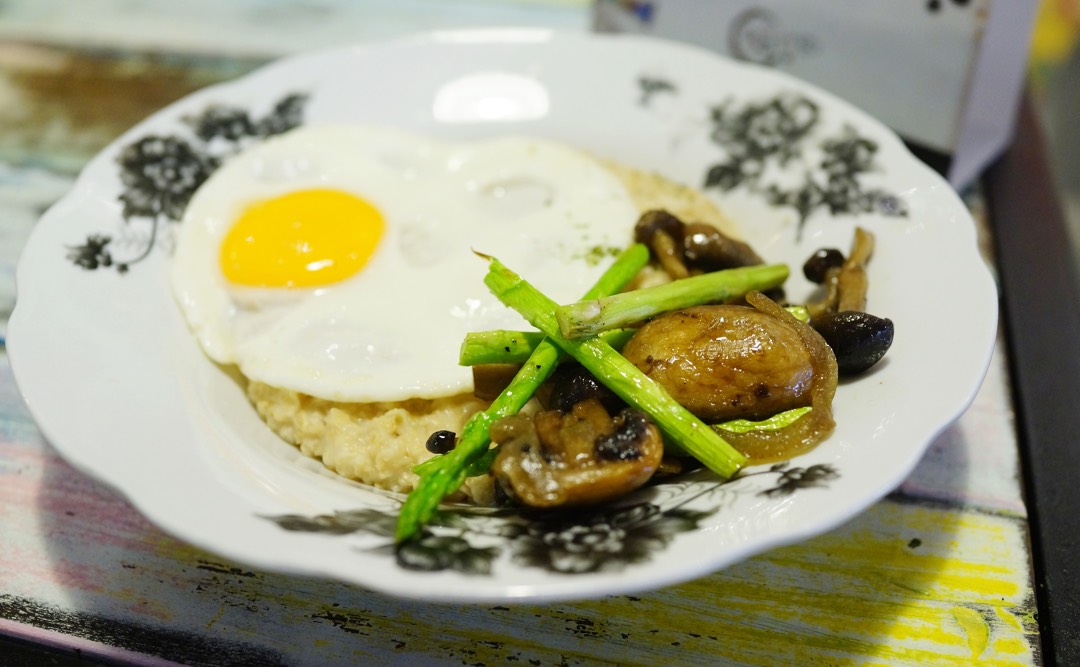 With slices of smoke duck meat served on top, this plate of salad is mixed with cranberries, cherry tomatoes and sunflower seeds. Tossed with Calamansi Vinaigrette, this salad has a refreshing and tangy taste.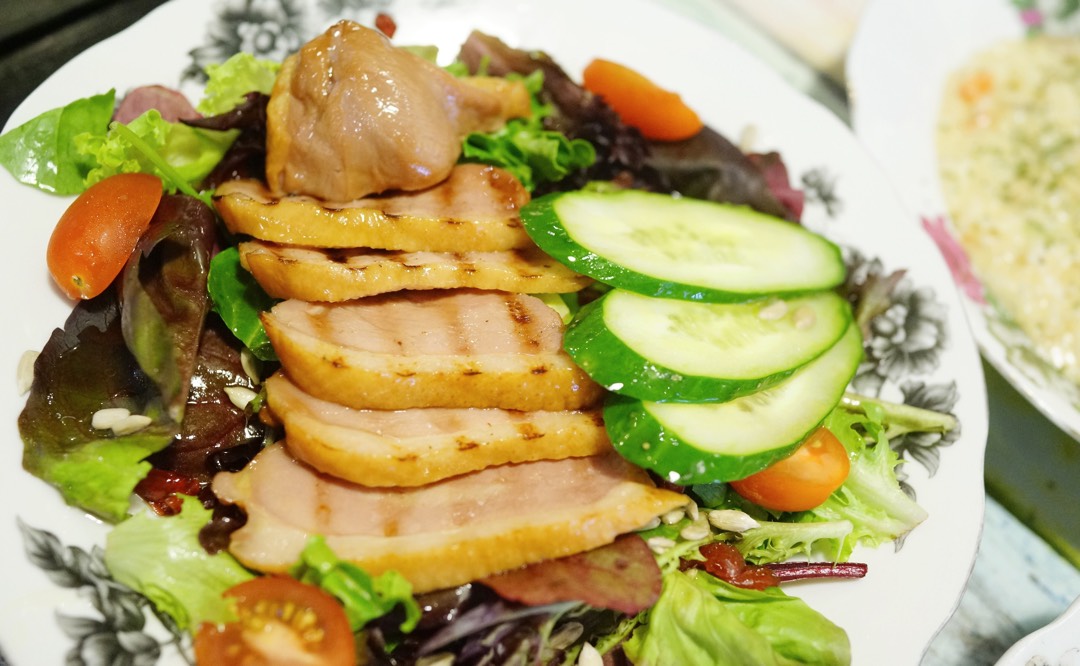 Cooked with chunks of chicken and diced carrots, the Creamy Chicken Risotto uses Quaker Oat for Rice to create this meal.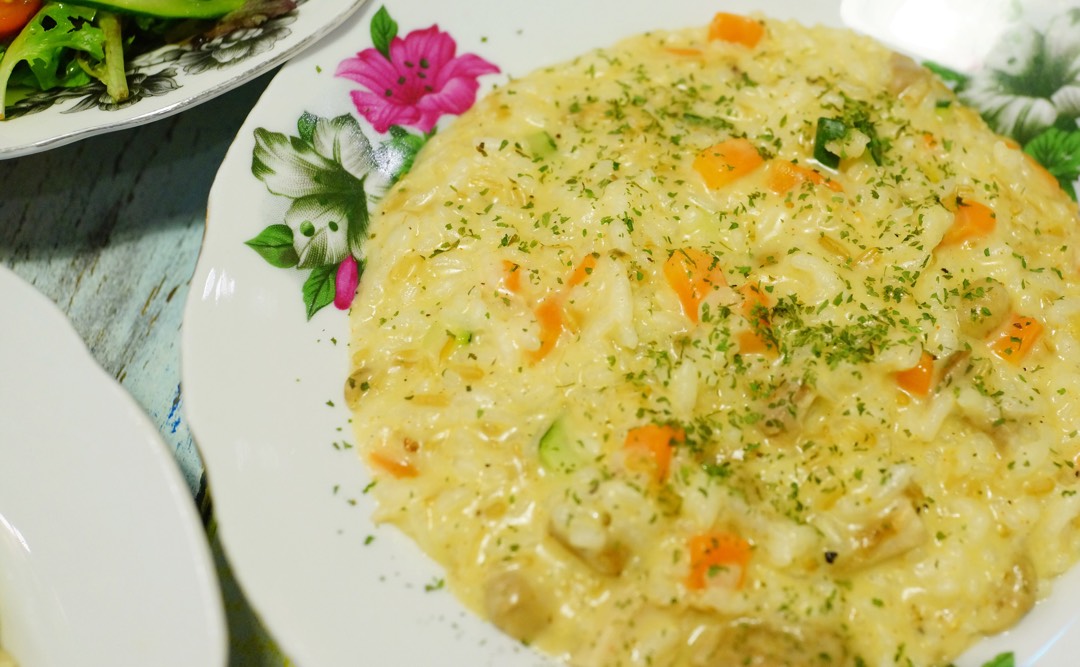 My Flat White ($4.80) has a pretty latte art on top. A nice warm cup of caffeine to boost the second half of my Monday.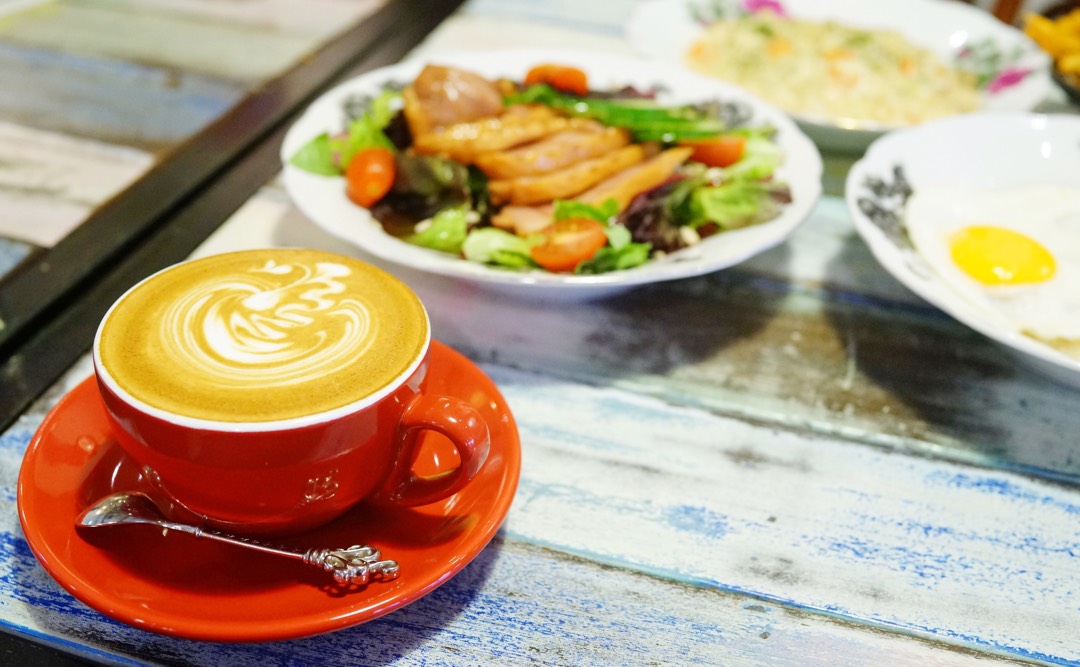 Greek yoghurt lovers, here comes the Quaker Multigrain Cereal Parfait topped with mixed berries. An awesome zesty and fruity dessert to end the meal.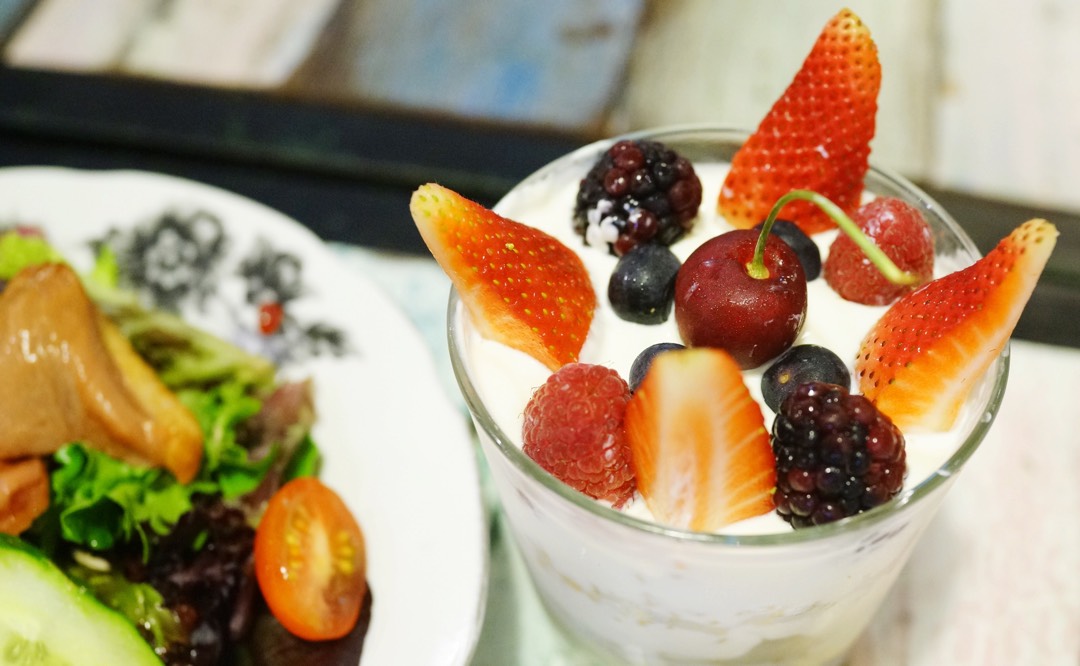 Brunches Cafe is a nice dining place to chill, relax and take a look at their vintage decorations. Their food is decent and I really love their location. It is about 100 meters away from the Farrer Park MRT station. Worth revisiting this cafe again.
Address of my visit
Brunches Cafe
96 Rangoon Rd
Singapore 218381
Telephone: 8685 8488
Website: https://www.facebook.com/BrunchesCafe