Wearing an Asian conical bamboo hat known as nón lá in Vietnamese, the young chap holding his bowl and a pair of chopsticks is an icon for NamNam Noodle Bar. This restaurant was born in 2011 by the partnership of Les Amis group and Chef Nam Quoc Nguyen to bring some popular Vietnamese street food into Singapore. Vietnamese cuisine got their culinary influences from China, Thailand, Cambodia, Laos and the French, creating a special and unique food culture of herself. Whenever I head down to a Vietnamese dining place, I will have three things that I will want to have on my table: Phở, Bánh mì and cà phê sữa đá.
Phở, or pho, is linguine shaped rice noodles soaked in tasty and flavorful broth cook with light hearted spices. Introduced by the French during its colonial period, Bánh mì are baguette stuffed with Vietnamese ingredients. Cà phê sữa đá is the name of Vietnamese iced milk coffee which these coffee beans are grown, roasted, coarsely grind and dripped using a small metal French drip filter on top of the cup. Sweetened condensed milk are used for a much sweeter, creamier and fuller taste.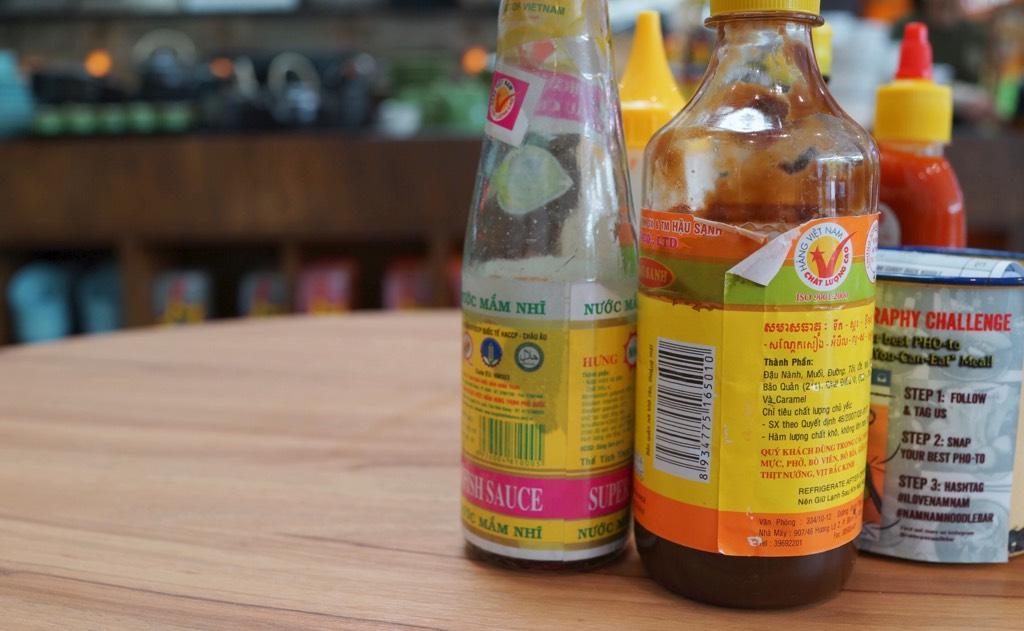 Browsing through the food menu of NamNam Noodle Bar at Plaza Singapore, they serves 6 different types of Hanoi Pho ($7.90 to $17.90) and Banh Mi ($5.90 to $6.90), noodles from the Southern and Central Vietnam ($9.90 to $10.90), small sides ($3.90 to $6.90), Viet desserts ($3.90 to $4.90) for the sweet tooths and beverages ($1.60 to $7.90).
Served together with a bamboo straw, my iced Viet coffee with condensed milk ($2.60) cools me off the hot day. The Viet coffee was good, but I felt it wasn't really taste dark enough.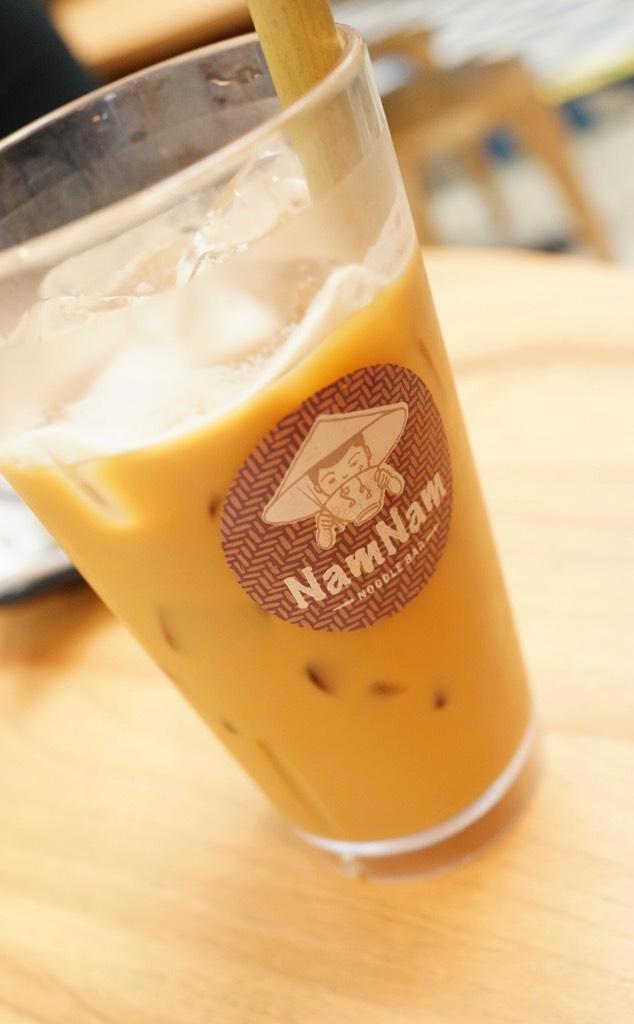 The Crispy Prawn and Pork Rolls ($4.90) were juicy inside and not oily when taking my bite off them. Great to have them with some chili.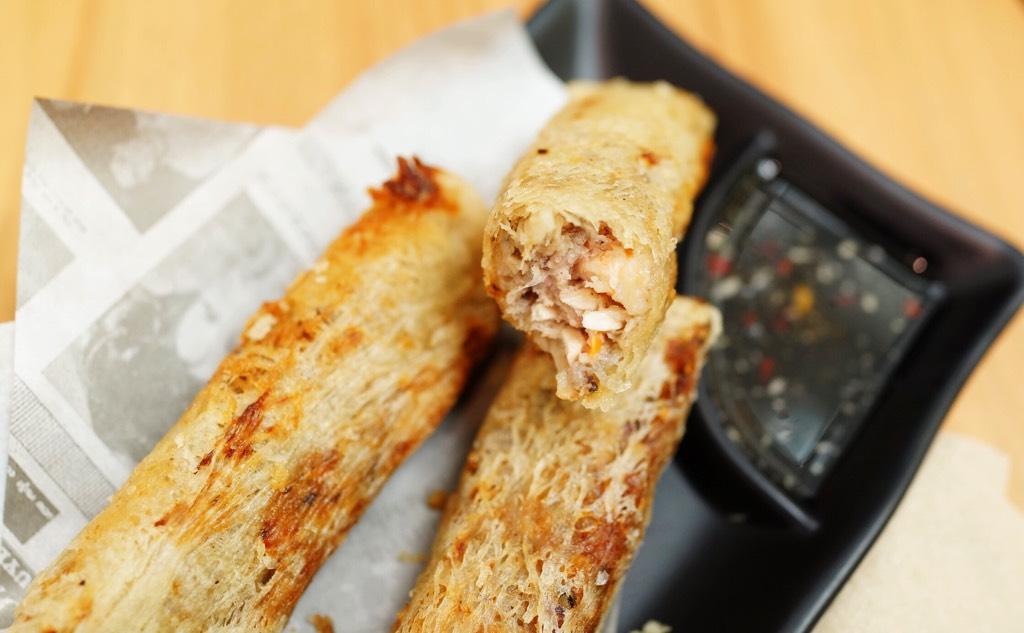 Another side which I have ordered was a salad plate which consist of crunchy pickled vegetables, fish cake, pork belly and topped with peanuts ($5.90). Mixed them well with a pair of chopsticks and it was quite an appetizer with the tangy and a little spicy taste from the pickled vegetables and sauce.
This is my favorite noodle bowl, the dry spicy yellow curry duck noodles ($9.90). Served with wheat noodles, bamboo shoots and boneless duck meat, the curry was creamy and the level of spiciness was just right. It was not as spicy as I thought.
A Vietnamese classic street food, this is the Pho Chicken ($7.90). The chicken broth was flavorful and squeezing some lime into the pho creates a refreshing taste.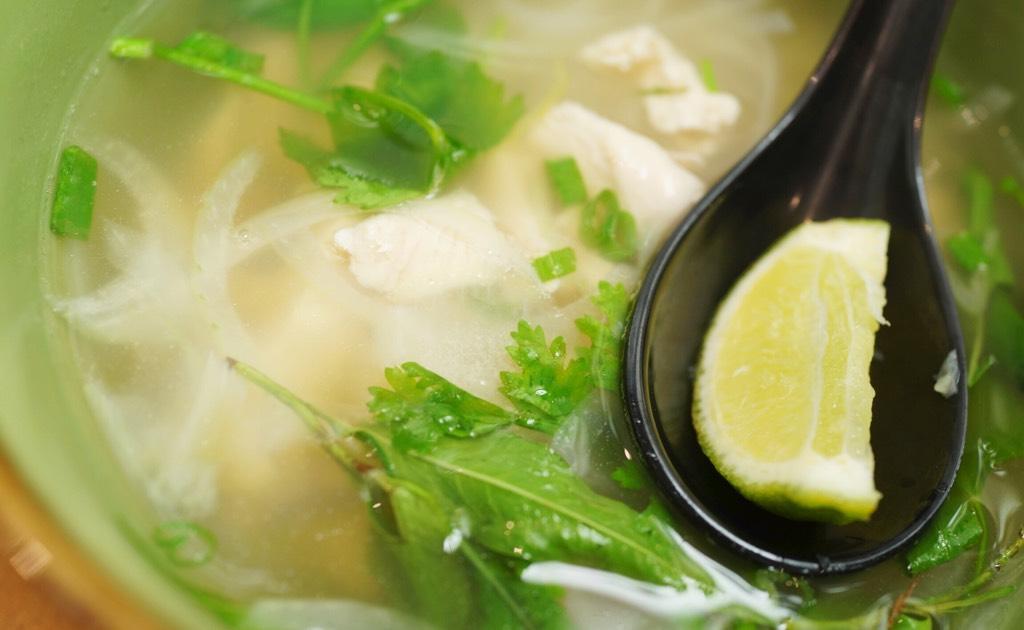 For sandwich lovers, you can try the range of Vietnamese sandwiches, or Bahn Mi, which the baguette is toasted and stuffed with savory chucks of meat, pickled vegetables and sauces. This is the cold cut, caramelize 5 spice pork belly and chicken floss ($6.90). The toasted baguette was a little hard on the outside but the ingredients stuffed inside was good.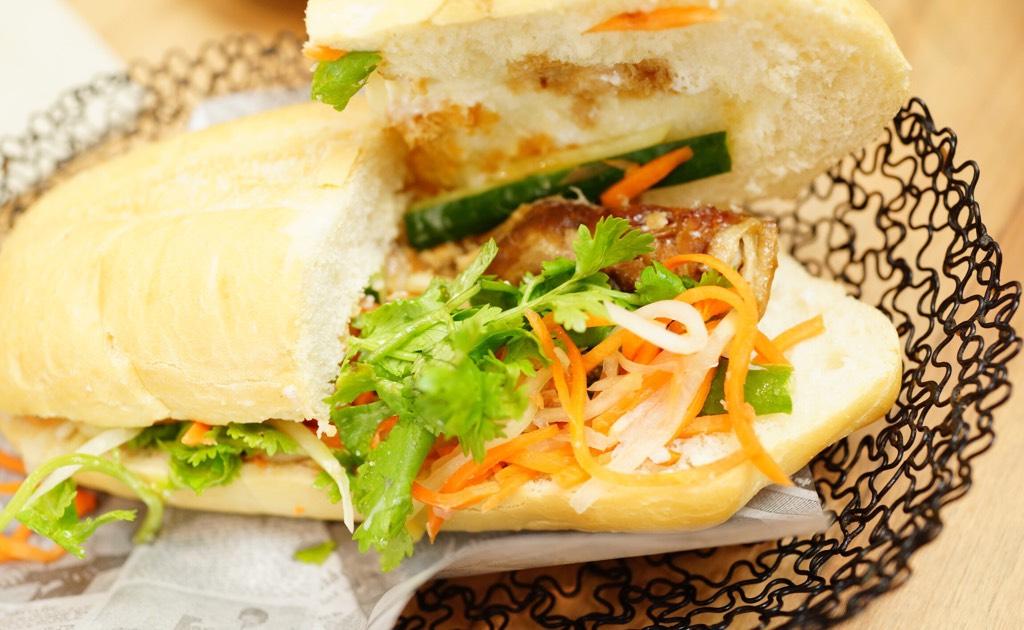 With no service charge and affordable Vietnamese food, I understood why NamNam Noodle Bar at Plaza Singapura is always crowded with people. Using herbs and spices as flavoring ingredients and no MSG added, the food are tasty and great for health conscious people. This is a nice restaurant to come back again and again.
Address of my review
NamNam Noodle Bar
68 Orchard Road, #01-55, Plaza Singapura
Singapore 238839
Opening Hours
Monday to Sunday: 10:00am to 9:30pm
Telephone: (65) 6837 2234
Website: http://namnamnoodlebar.com.sg/