The Chinese reunion dinner is an important tradition for every Chinese during the eve of Chinese lunar new year, where every family member will go back home to enjoy a meal together.
Every eve of this celebration, my mother will prepare a spread of dishes for our steamboat reunion dinner. Steamboat are commonly known as hot pot, which mainly consist of boiling soup and consumers cooked fresh meat and vegetables into the hot stew. Therefore, I will consider having a steamboat meal healthy and low in fat.
My spread of dishes for the steamboat prepared by my mother.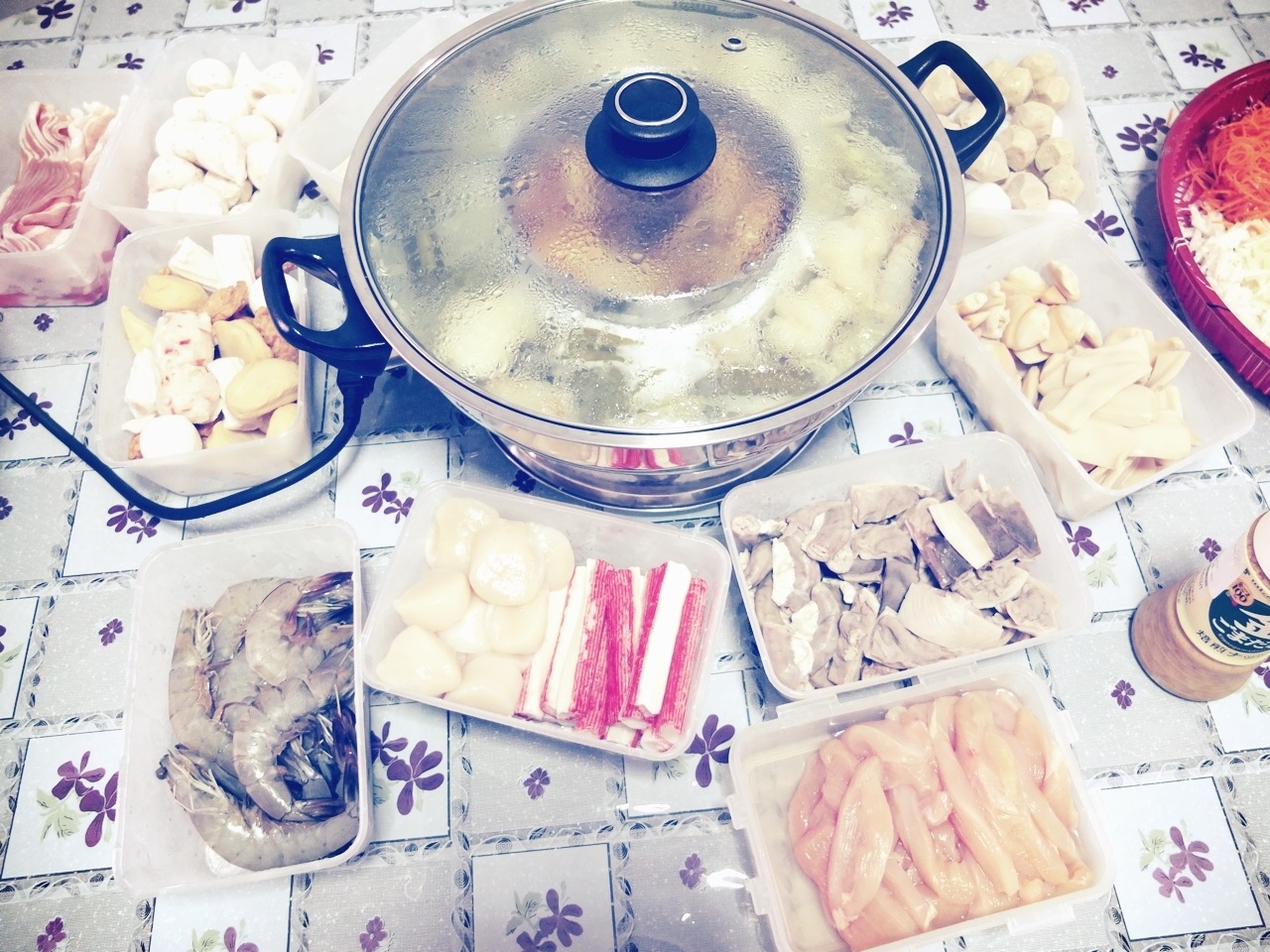 The center bowl is the Tom Yam soup and the outer bowl is chicken soup. The Tom Yam soup taste sour and spicy, which makes it go great with meat. I bought the Tom Yam soup paste from NTUC supermarket while the chicken soup is home made.

My mum loves to add "yu piao" or dried fish maw into the soup.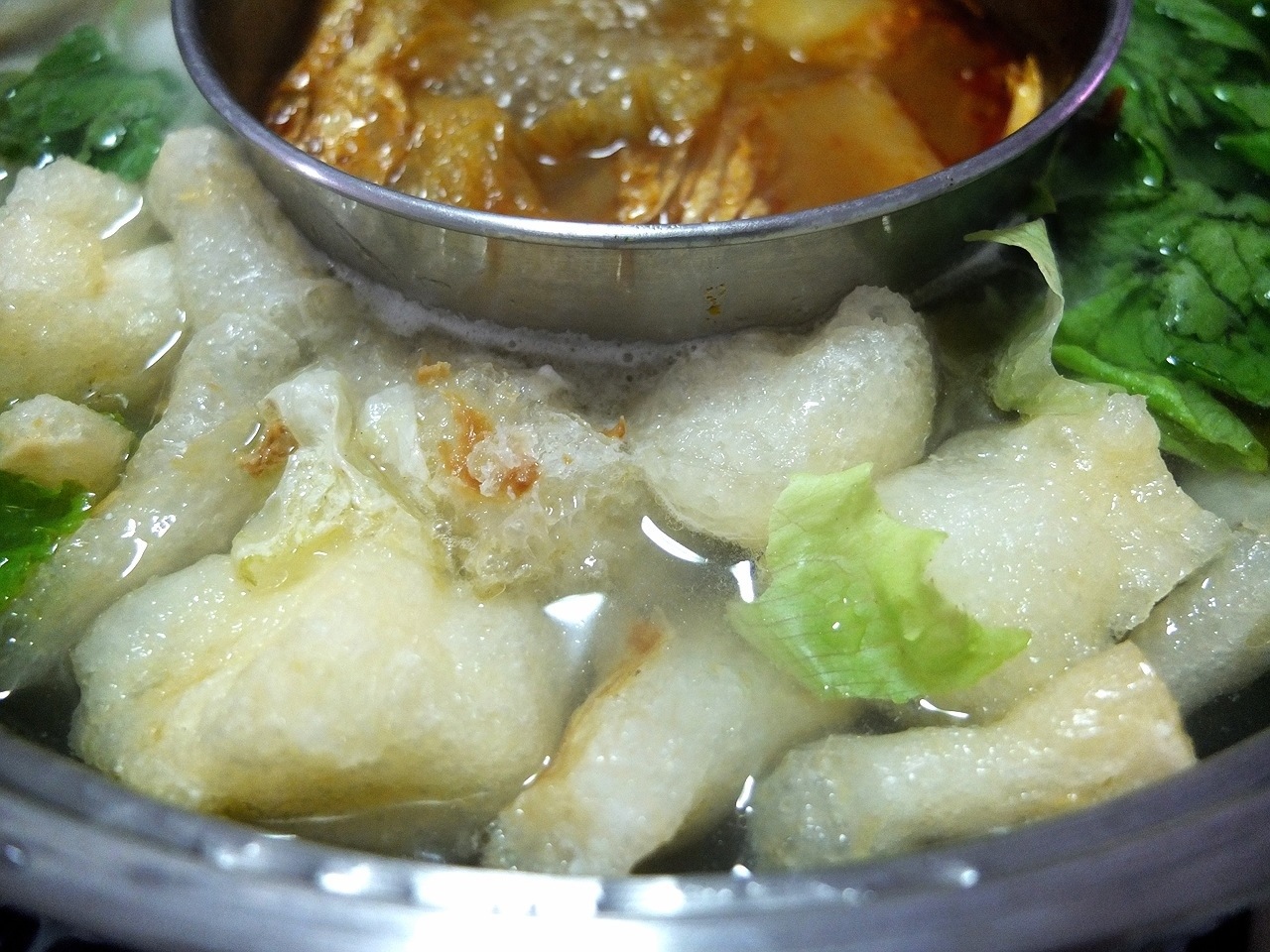 Slices of abalone and pacific clam.

These are pork sukiyaki, which are thin slices of pork. To enjoy them, after boiling them, dipped the pork sukiyaki into the Japanese sesame sauce. Yummy!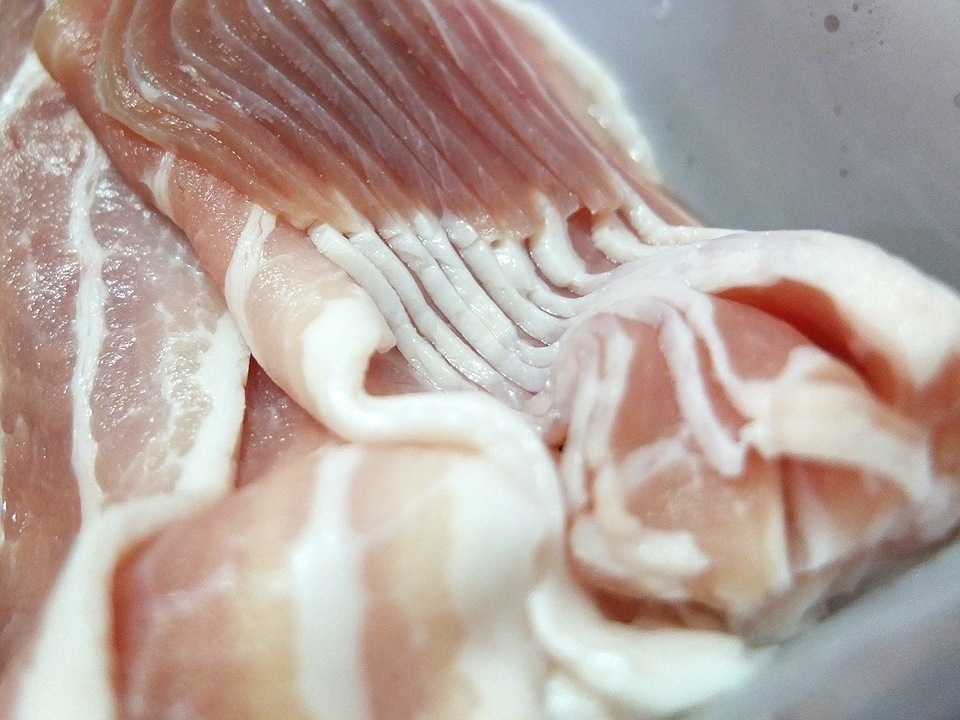 These are all processed food. They are cheese fishcake, lobster ball, crab sticks and fishballs.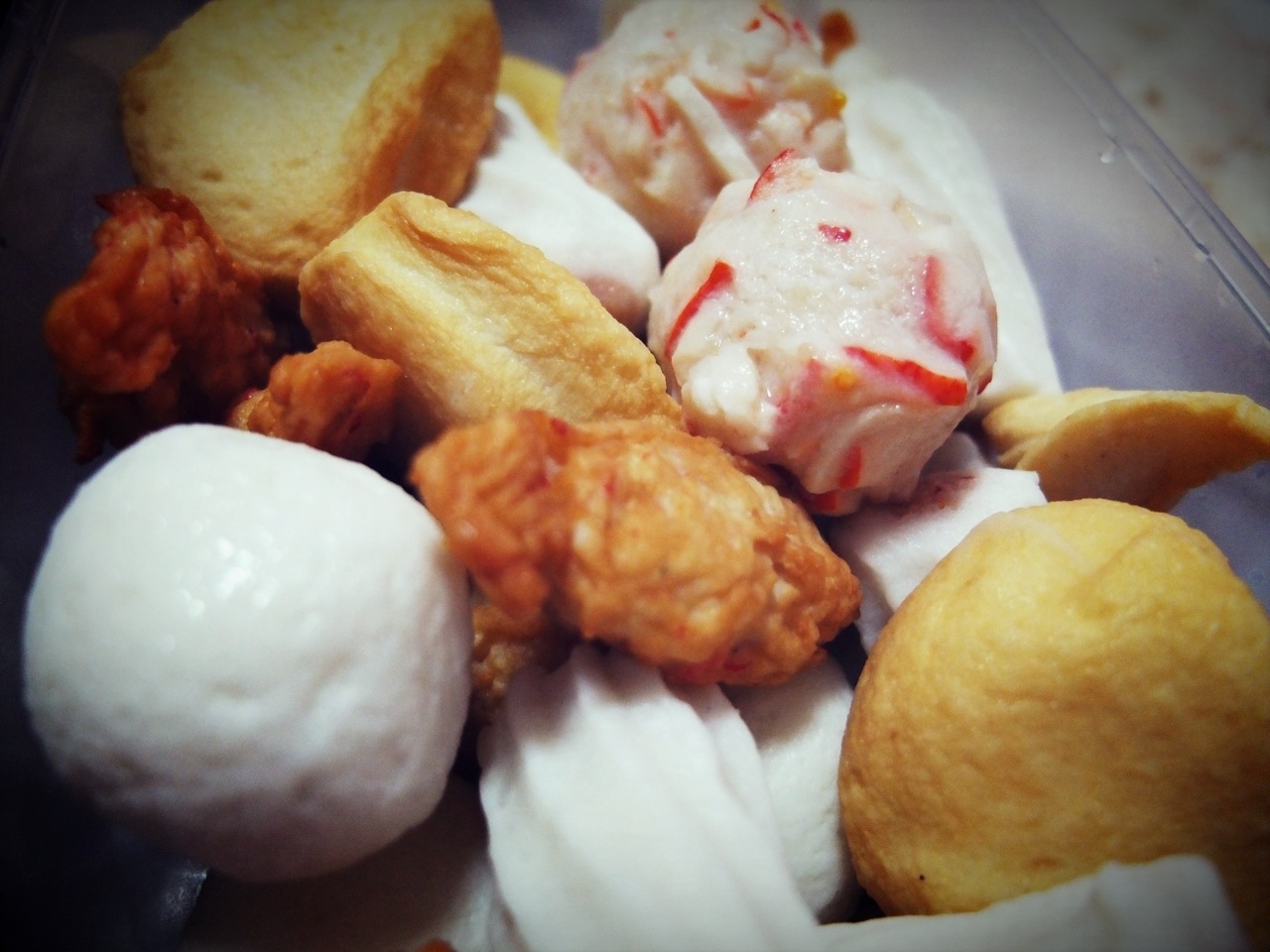 Before my reunion dinner starts, I went to buy Yu Sheng from Crystal Jade, a local Chinese culinary restaurant located at Tampines Mall. I would describe Yu Sheng as Chinese salad which consist of finely sliced vegetables such as carrot, tapioca and radish, slices of raw fish (mainly salmon is used) and some sauces and condiments and finally, topped with fried crackers. When all the ingredients are poured together, everybody will use their chopsticks, start mixing the salad and yell auspicious sayings. This mixing process is going to be messy and fun.
My Yu Sheng from Crystal Jade restaurant cost me $38, which serve 6 people. I feel that the price is reasonable and this is my first time eating Yu Sheng with fried yam slices. For myself, there are 2 important criteria for a good plate of Yu Sheng. They are freshness and thickness of the vegetables and raw fish. The fish used in the Yu Sheng from Crystal Jade are fresh and sliced thinly, about 0.2 cm thick, while the vegetables are crispy fresh.
My Yu Sheng from Crystal Jade Restaurant.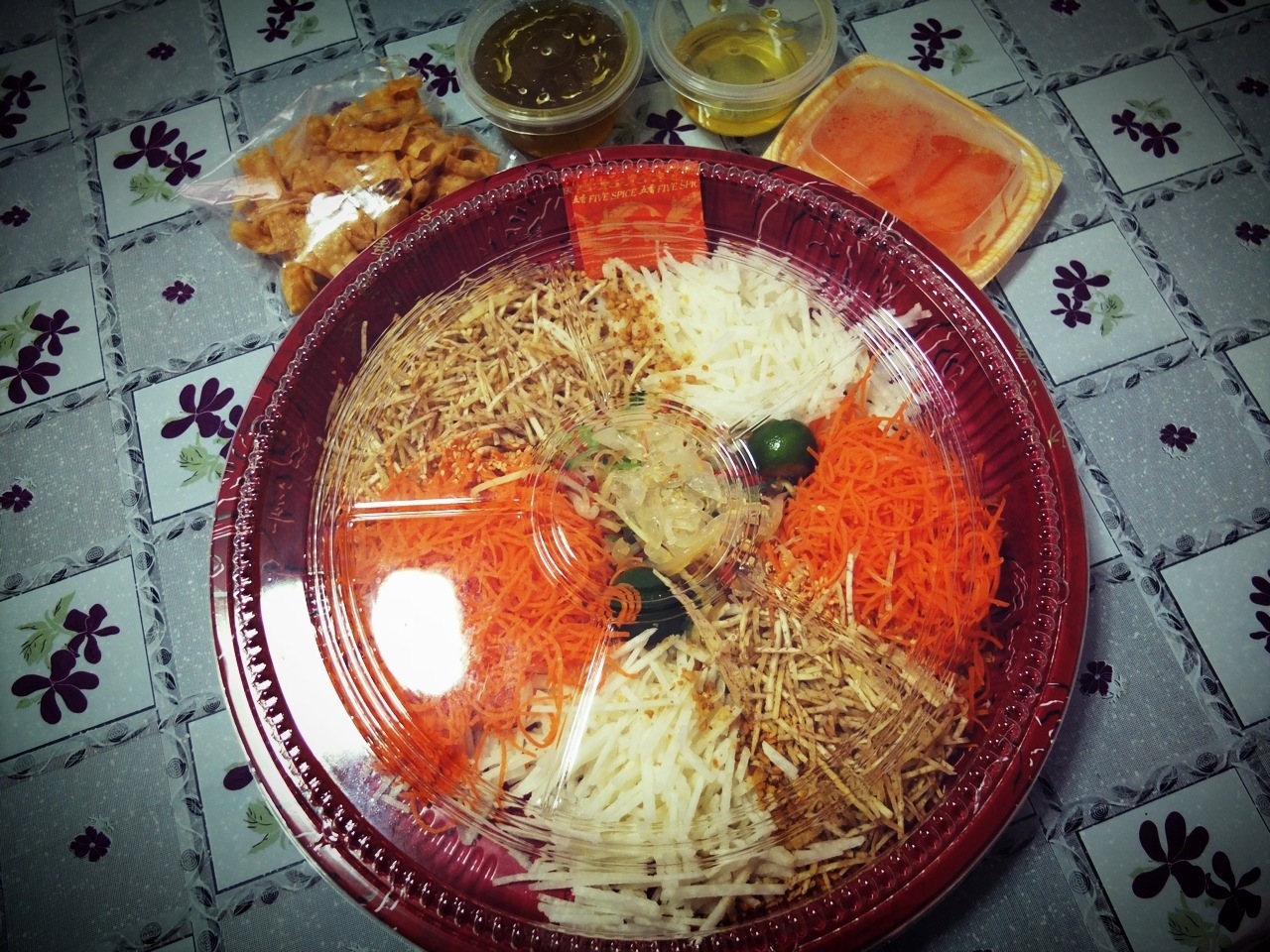 Pomelo pups are commonly used to give a sweet and fruity taste for the Yu Sheng.

Topped the salad with fried crackers. When these crackers are all soaked up with the sauces, it is going to be addictive.

Thinly sliced salmon fish for this Crystal Jade Yu Sheng.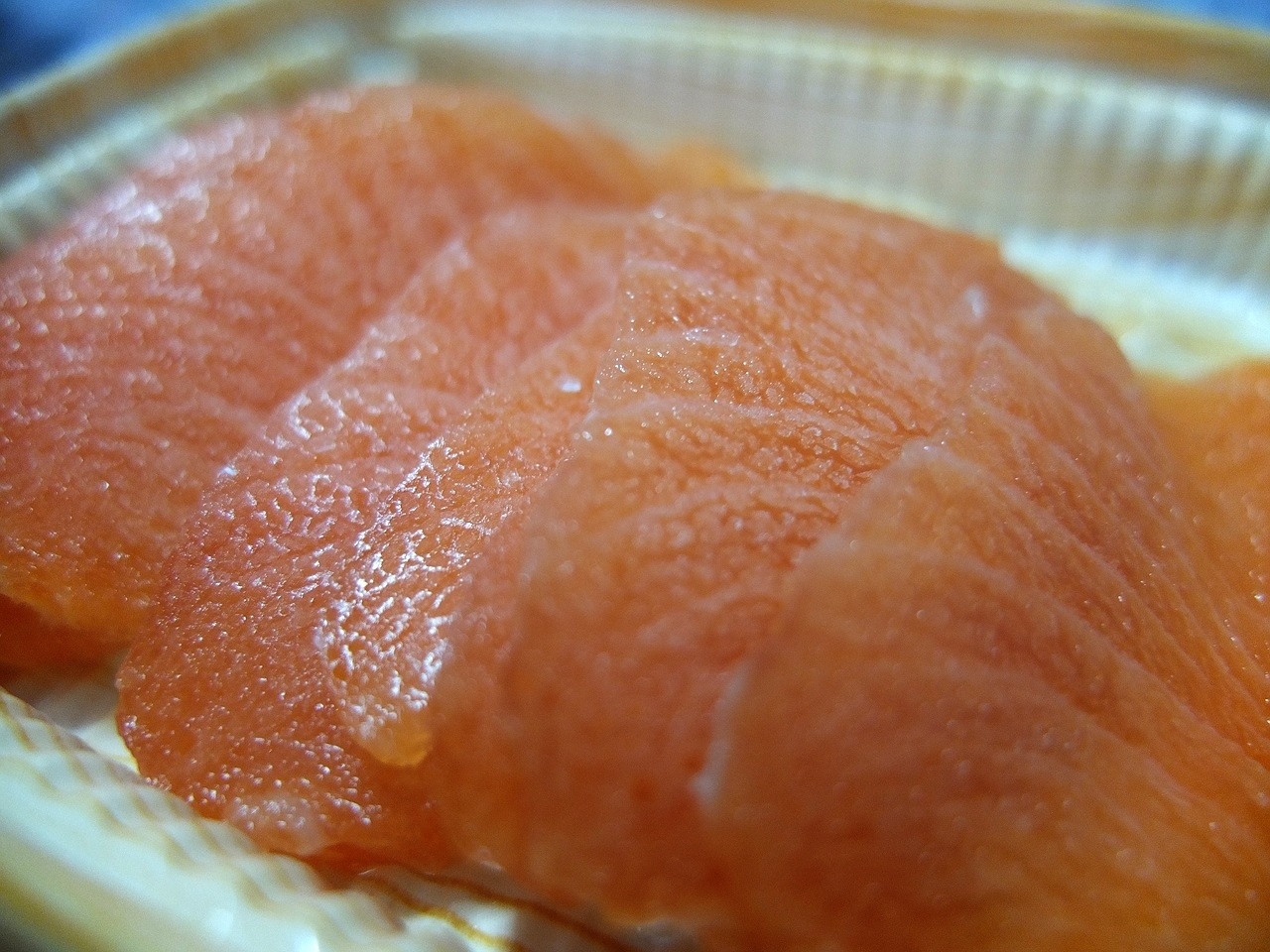 This is how the Yu Sheng will looked like after mixing them all up.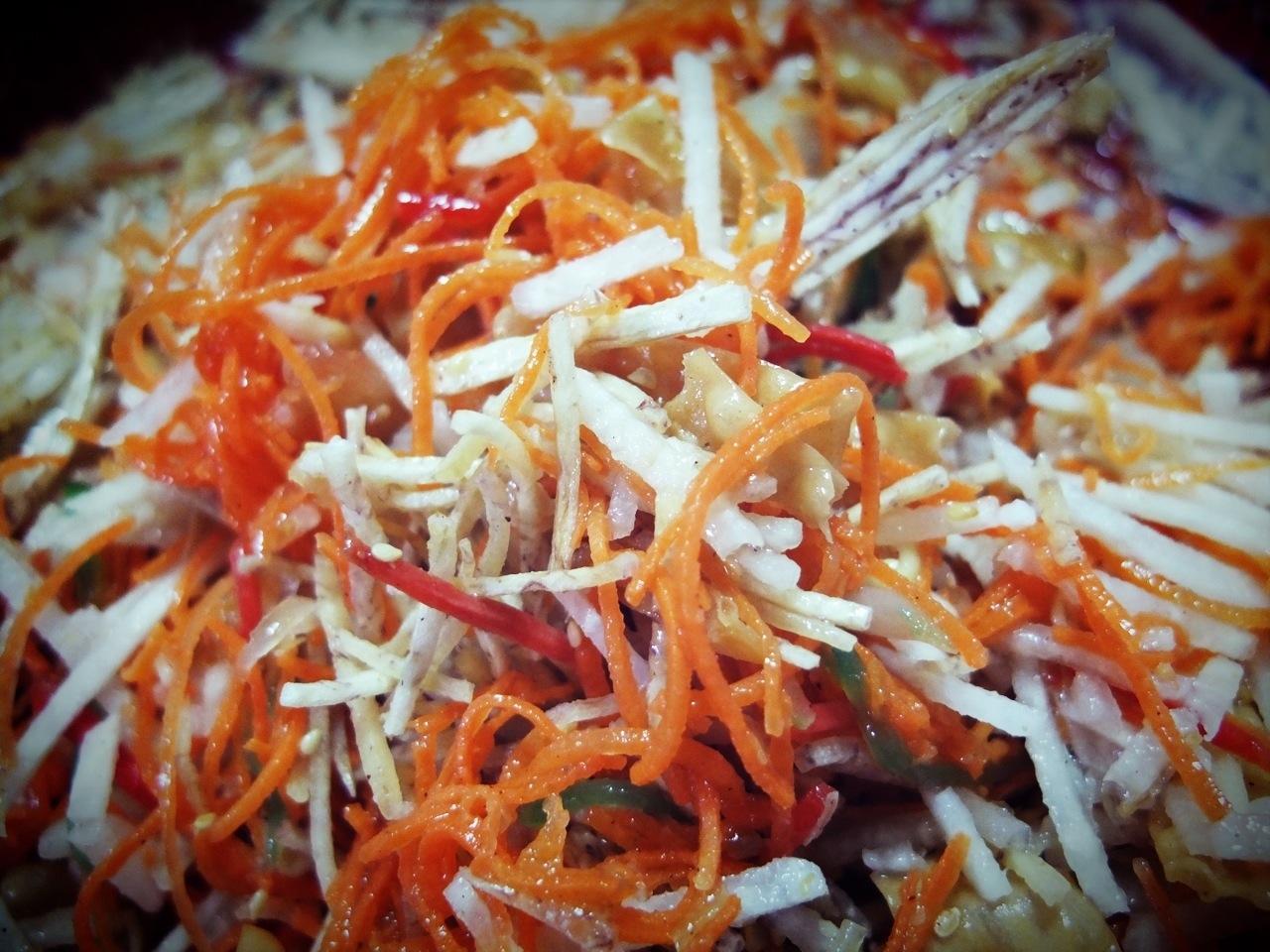 So what do you have for your Chinese reunion dinner?