My friends have been asking me if I am saving some company allowance and skipped my lunch in the folk village. Well, I did not skipped my lunch but instead, I have a simple lunch in the folk village. How can I missed out the great food in Korea? There is a food court in the folk village, one huge area for outdoor dining experience and 2 indoor halls. I chose the indoor dining hall because the weather was too cold to enjoy my food in the outdoor.
As the Korean Folk Village is one of the tourist attraction, they have printed English words on the menu. That helps me a lot when I am ordering my lunch.
The food stalls in the food court.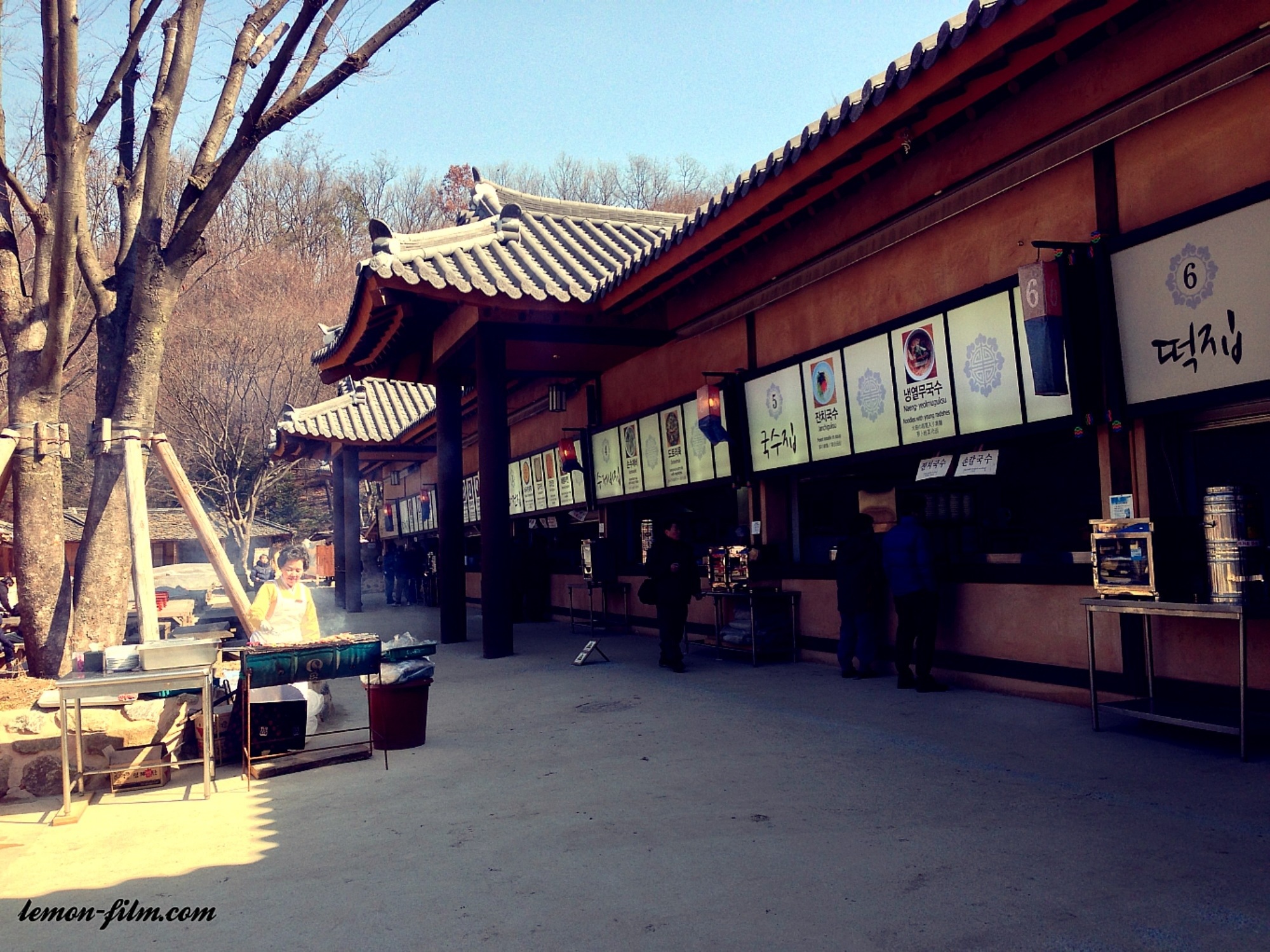 Saw any of your favorite Korean dishes?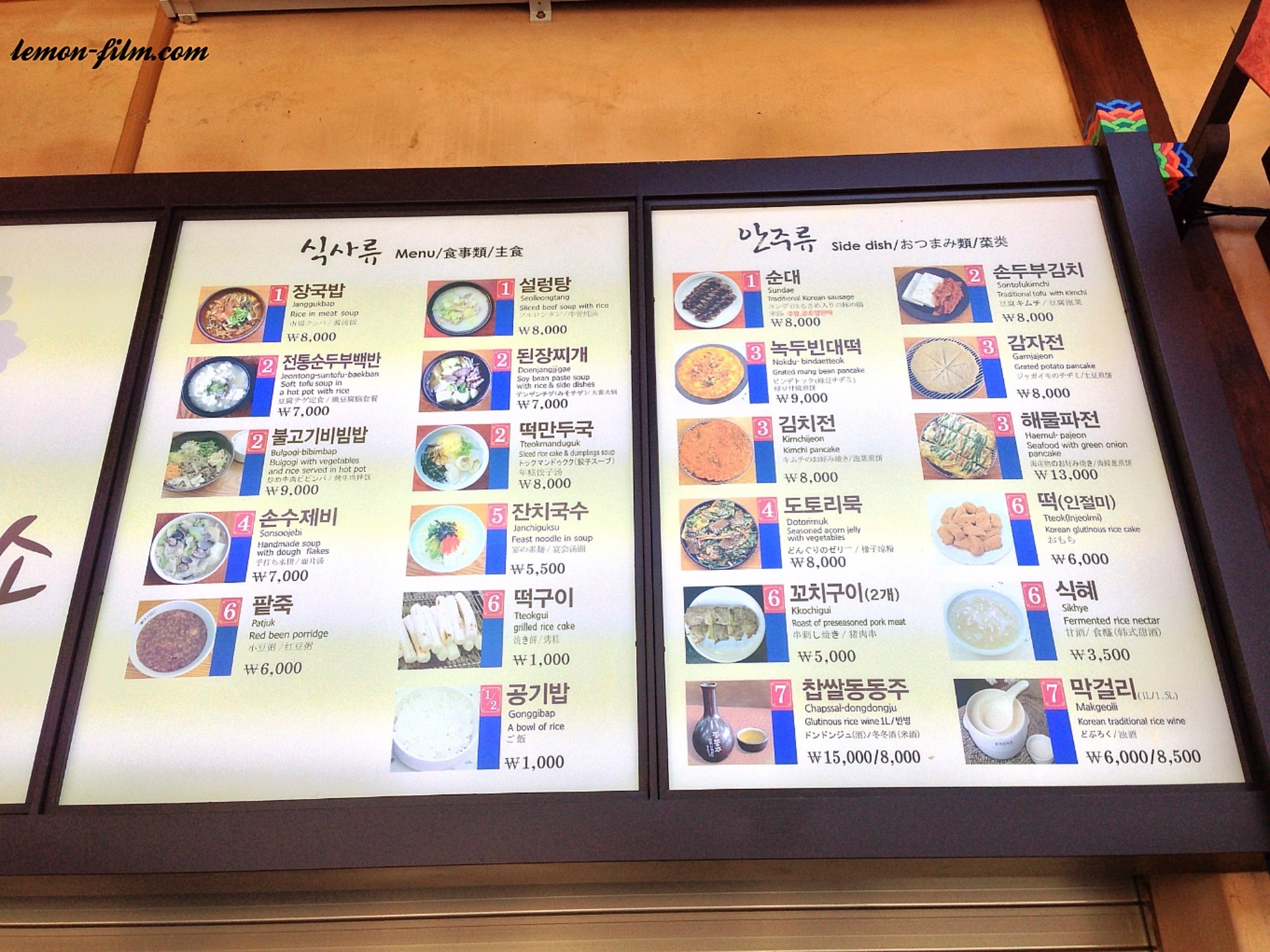 This lady is standing under the cold weather and barbecuing nice aroma meat. I did not try because I have already bought my meal ticket.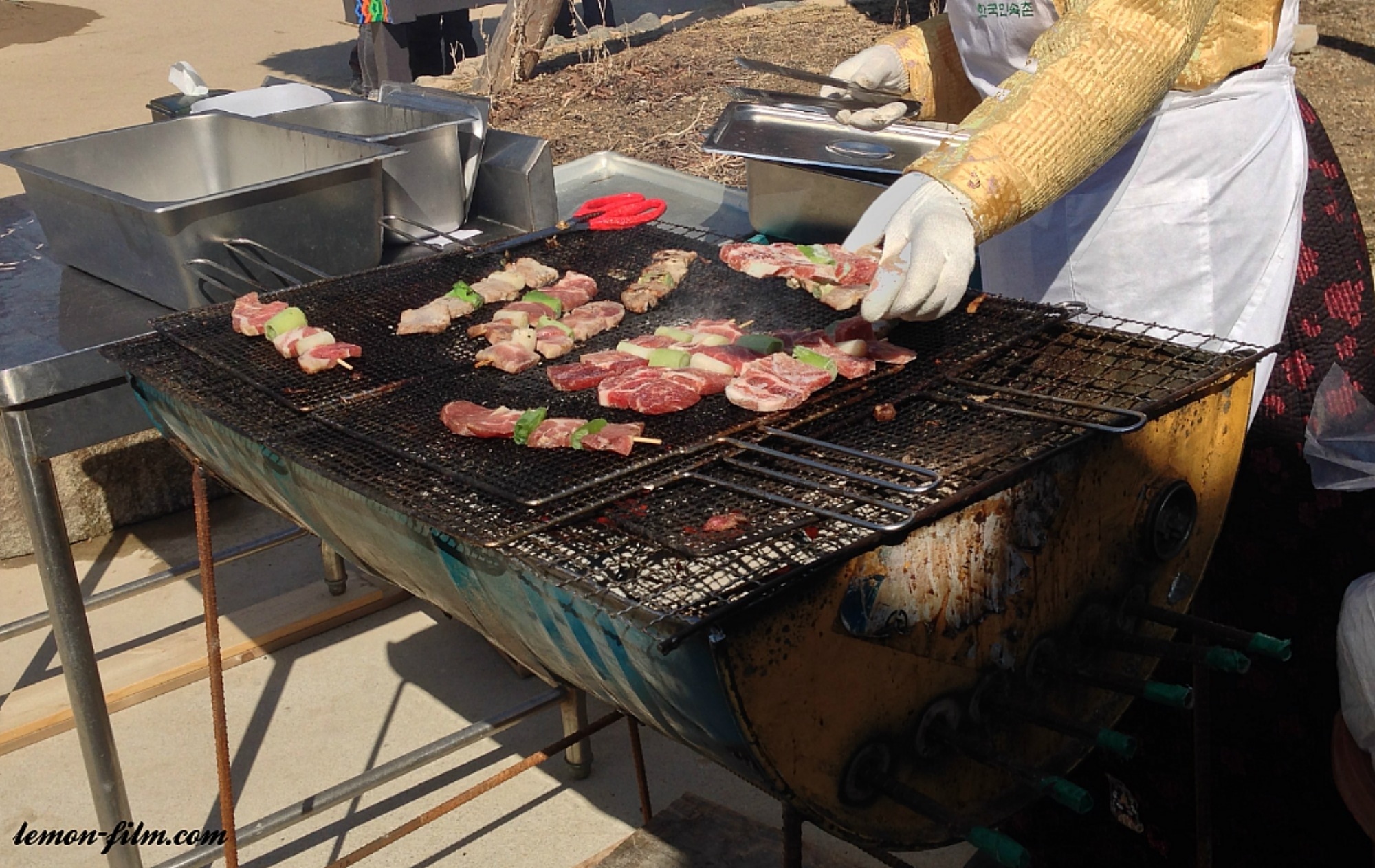 In order for myself to blend into the Korean dining culture, I have ordered Makgeolli. This is their national rice and wheat wine that has a beige milky translucent colour and it has a sweet taste with alcohol level about 6%. I have already got addicted to this Korean wine.
My Makgeolli wine.

The indoor dining hall.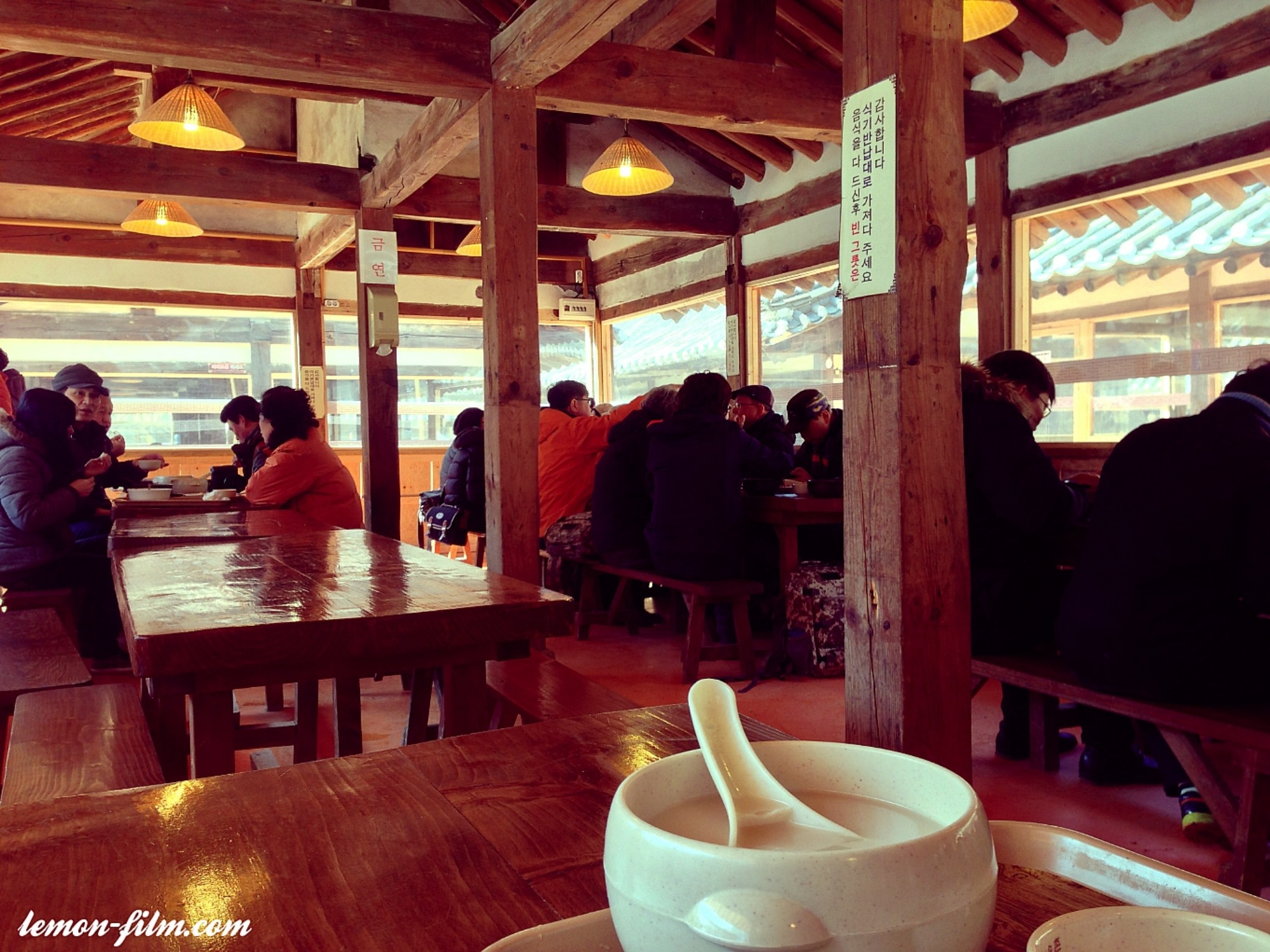 Koreans love vegetables. Their diet always consists of a huge plate of raw crunchy vegetables which is well marinated with sour and spicy sauce.
My starter dish. Those brown stuff are acorn jellies. They are tasteless and have a chewy feelings like Singapore's Agar Agar jelly.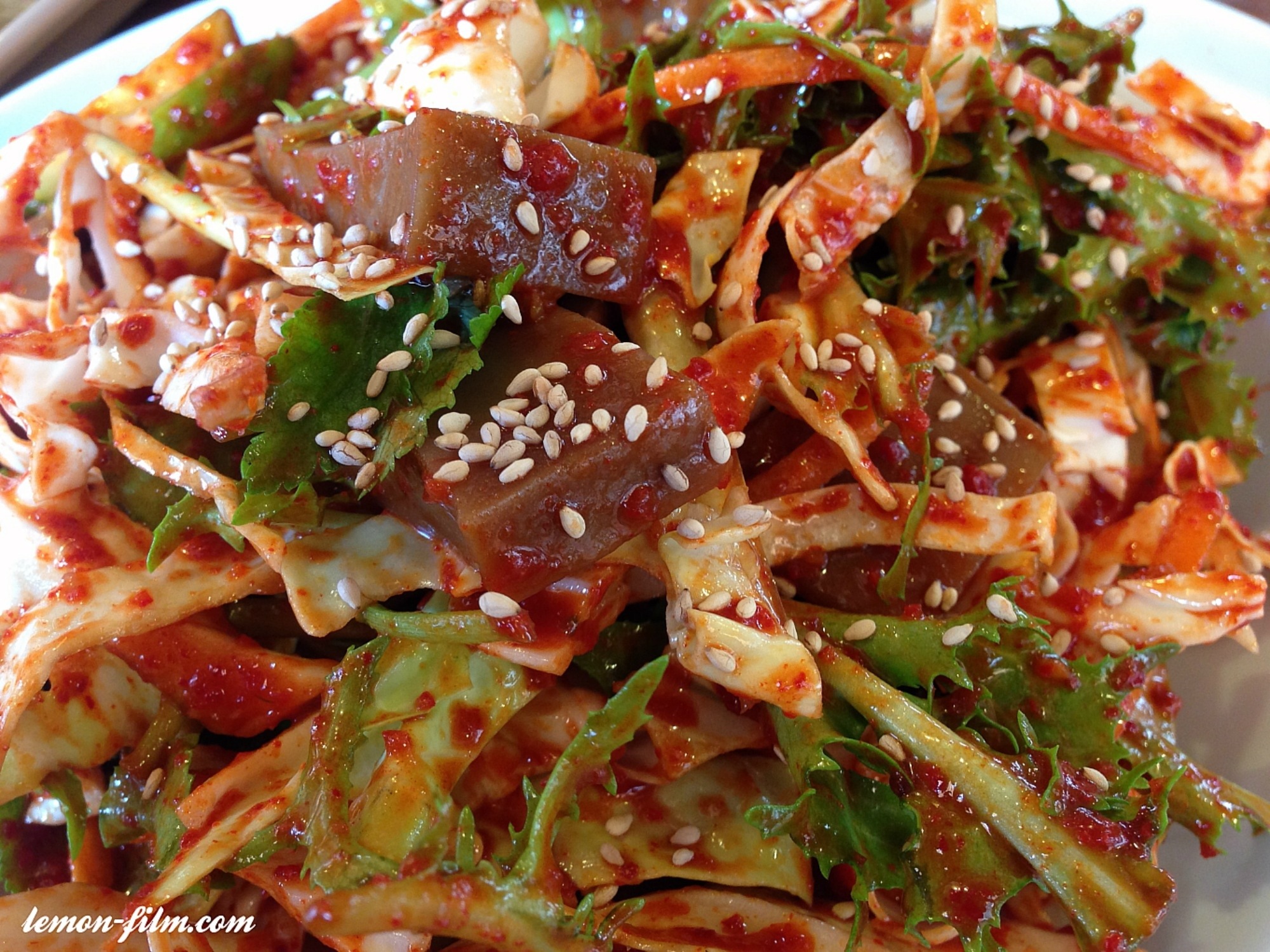 This is known as Pajeon pancake, which are simply flour with green onions. The outer crispy texture together with the green fibers inside the pancake keeps your mouth chewing. Dipping a slice of the pancake into the soya sauce enhance a little saltiness.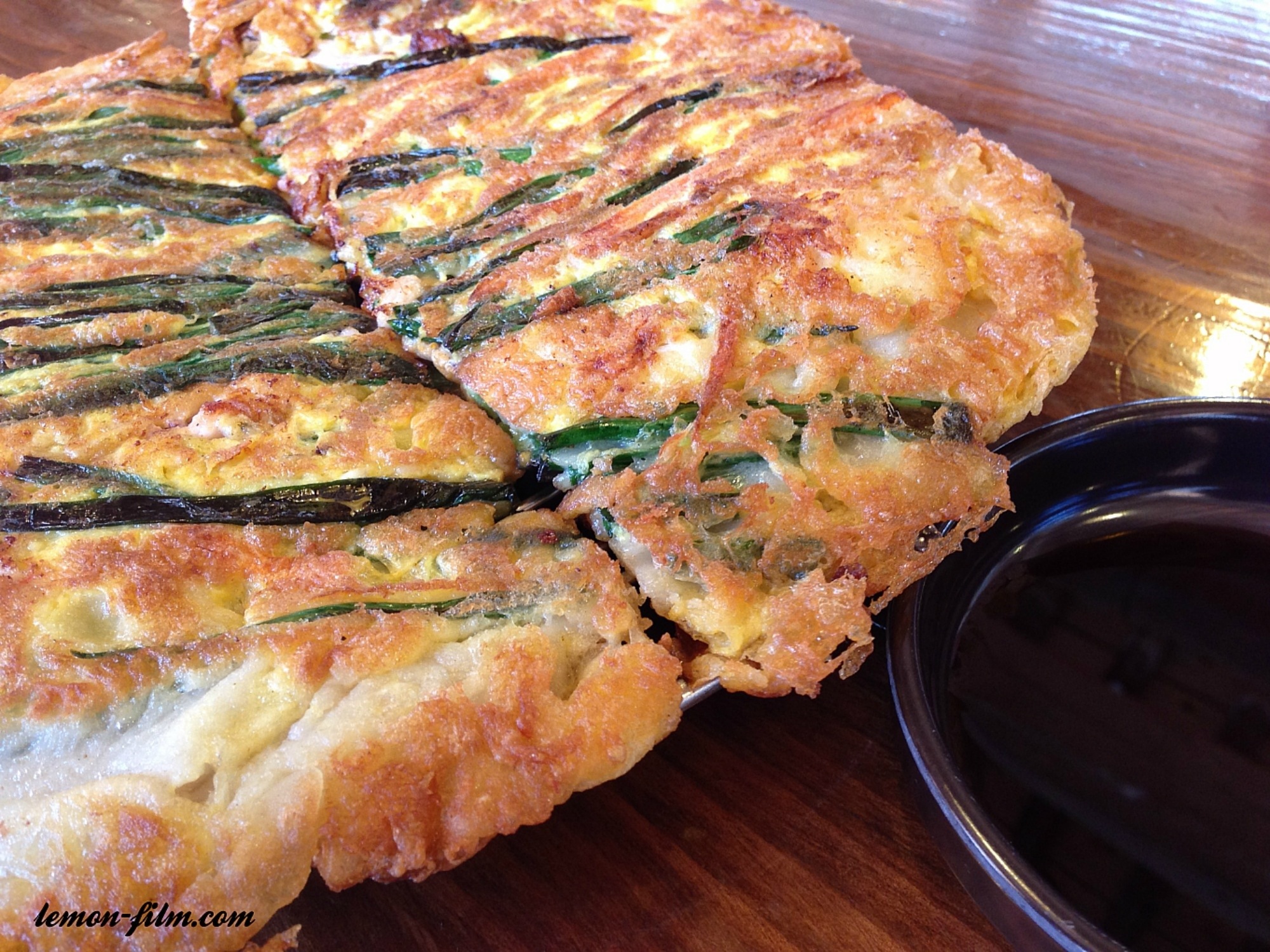 Between the salad and the pancake, I prefer the pancake. Probably because I loved pan-fried food. I do not really enjoyed the salad because of the strong "raw vegetable" taste, but I like the special red sauce the chef has used to marinate the salad. In general, it was a great dining experience to enjoy food of another foreign country.