When I started using Twitter back in 2010, it was a top-rated social media channel. On the screen of my iPhone 4, I can get a glimpse of several tweets from the people I followed. Today, many of us rarely use Twitter because there are many other social media channels which offer more functionalities and better user interface. So, has Twitter lost the race in the social media era? Here is a brief milestone of this company since 2015. Periscope, a live broadcast video platform, was acquired by Twitter in January 2015. On late May 2015, Google has integrated with Twitter, providing additional search results from the Twitter channel. On November 2015, Twitter decided to remove the Twitter count display on their buttons and revamped the designs of their share buttons. On 3 March 2016, Apple launches its support channel on Twitter to address technical issues.
What do the above actions mean to Twitter? Twitter is well-known for their "live" text updates. By acquiring Periscope, Twitter is offering another channel for "live" broadcast updates for their users. With Google crawling as much as half a billion tweets per day on Twitter, this will offer users more relevant and up-to-date contents. Despite the Twitter count display was removed causing the lack of social proofing, Twitter Analytics is here to help internet marketers to understand the whole ecosystem of Twitter, instead of just looking at share counts. With Apple using Twitter to address technical issues from their customers, it is a clear indication that Twitter is an excellent customer centric social channel for businesses today.
Last year, I decided to focus on my Twitter account because everybody is focusing on their Facebook and Instagram marketing. I want to do what other people are not doing. So, I started to analyse and study many successful Twitter profiles from around the world. In 6 months, I grew my Twitter followers from 200 to more than 10,000. If you are an impatient person, my techniques might not be suitable for you because I am building my Twitter account with real organic followers. Organic growing takes time. Well, you can choose to buy fake followers, but Twitter will penalise your account if you do so. Therefore, let's not take the risk.
So now, here are my six simple to do techniques in growing my Twitter account and I will love to share these methods with you in this post.
1. A Killer Twitter Bio
Many people would focus a lot on tweeting good contents, but fail to understand the importance of a good Twitter bio. I love Twitters' 160 characters when creating a profile because it is a good visual word count. If you feel that creating a Twitter bio is too much of work, try the Twitter Bio Generator.
To prevent people from thinking that you are a fraud in the Twitter network, do upload a 400 x 400 profile photo of yourself or your company. This will give you an identity on Twitter. In social media, be as creative as you can for your profile. Do add in hashtags, @s or links into your Twitter bio account to bring out your identity on Twitter.
2. Use #Hashtags Properly
In today's microblogging and social networks, keywords in a post can be highlighted after the symbol '#'. These keywords are known as hashtags. In mid of 2001, Twitter incorporated the use of hashtags into their tweets and hyperlinked them. By posting trending hashtags into your tweets, you will gain much attention on the trending hot topics. By overly adding hashtags into your tweets, your post will look very much like spam. I would say a maximum of 3 hashtags will be good enough to convey the message you wish to say. Don't be a #StuffAllHashtags, social media user.
3. Pin Your Tweet
I love pinning my tweets because this is the first tweet my followers will have engagement. Therefore, if you have an interesting topic which you would like to share, pin it onto your profile page. To pin a tweet, simply select the tweet and select Pin to your profile page. Since I write contents every week, I would pin my latest posts onto my profile every week to keep my account as fresh as possible.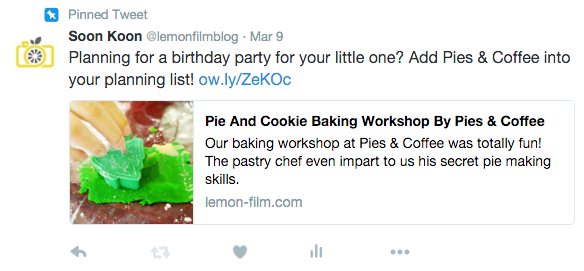 4. Share and Like Tweets
When someone retweet or like my post, it shows that they enjoy the content that I am sharing. Likewise, do it for them. If there is a content which you feel is interesting, do a retweet and leave a comment.
5. Measure Your Tweets
Back in July 2014, Twitter rolled out its analytics dashboard to selected, verified users and advertisers. Today, Twitter Analytics is free for all Twitter users. What I love about Twitter Analytics is the simple interface and easy to access the information I required quickly. From this platform, you will get to know the important details for planning out your next tweet based on demographics, impressions, gender and types of topics your followers will be interested in.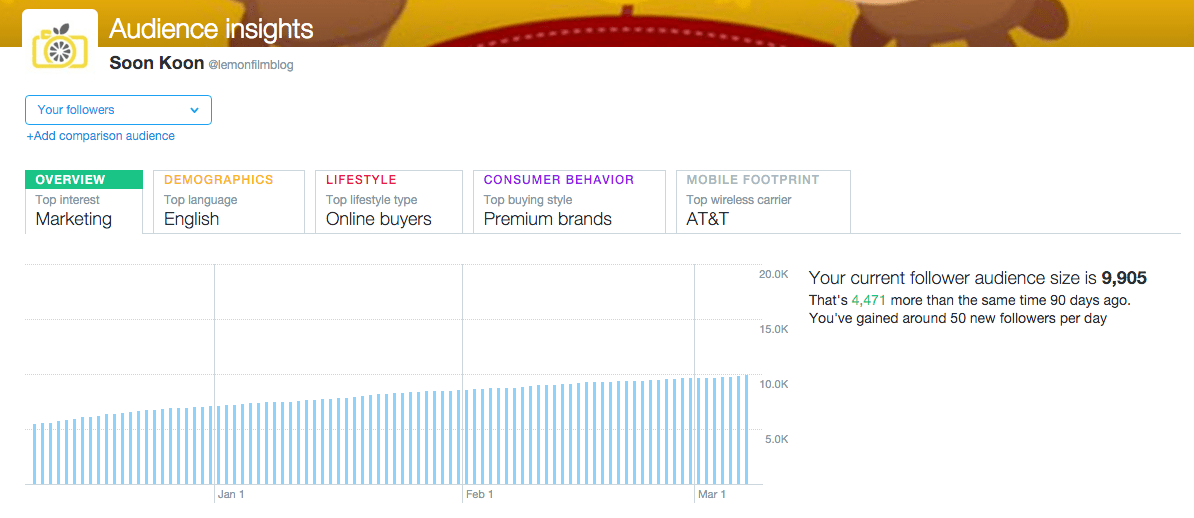 I will also recommend you to use Twitter Counter, which offers an excellent overview of your progress and your Twitter account's world ranking.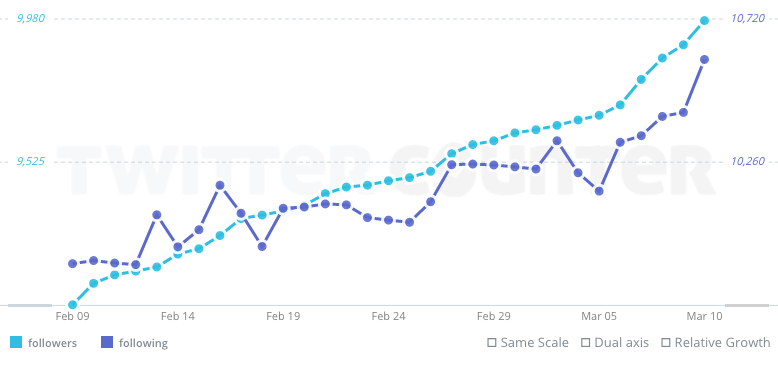 6. Unfollow Inactive Twitter Accounts
Do you want to follow inactive Twitter accounts, which doesn't provide any value for you? Likely not. I enjoy reading tweets from active and real people because they bring ideas and information to me. So, how do I trace for inactive Twitter followers? My recommendation is to use UnTweeps. Simply set the number of days which the users are not updating, you can unfollow them quickly. By having a regular tweet from real users, you can retweet quality contents to your followers.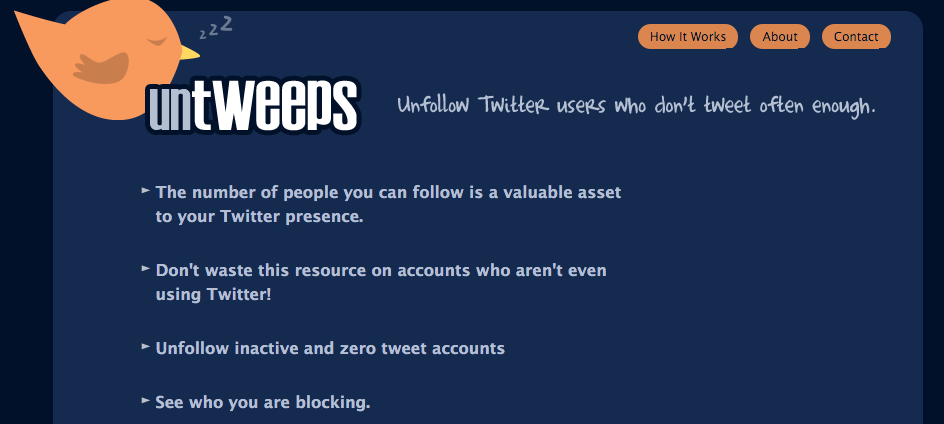 When comes to managing your own social media account, the most important thing is to "be yourself". There is no restriction on how you are going to do it. Be passionate about what you are doing, and you will enjoy the whole process. Have fun tweeting!