As Chinese New Year is in less than 2 weeks time, people are busy doing their spring cleaning of their house, making sure it is neat and clean to welcome the Year Of The Snake. Spring cleaning is just part of the job done. Decorations with bright red and golden Chinese calligraphic words that says "Fortune, Luck and Health" are commonly seems in Chinese homes. People buying new clothes to usher the next auspicious new year are also done around these two weeks. Finally, food goodies are purchased and placed commonly in the living room during the eve of the Chinese Lunar New Year to welcome visitors entering the house. Finally, our Chinese reunion dinner with our family members.
Talking about food goodies, everyone have their "must buy" food brands. Not all Chinese New Year goodies taste the same because every brands have their own unique signature taste. That's what makes their food fans craved for them every year. I have my favourite "must buy" CNY food brands and I am going to share 2 of them to you.
Sweet-Mate Cake House
Address: Block 2 Everton Road #01-43
Recommendations of "must buy": Pineapple tarts, peanut cookies and almond cookies.
Price: $12 – $18
A bakery shop located near Outram Park MRT station that specialise in handmade tarts and cookies, with no fantastic and beautiful packaging, just simple plastic boxes. Last year, their shop was located at #01-56. I went back to that same unit number this year but I couldn't find the bakery shop. I felt panicked and lost. Fortunately, one shop owner approached me and asked,"Are you looking for the bakery shop? They have already shifted to #01-43." I felt relieved when I saw the Sweet-Mate's yellow signboard. ;)
The sticker label shows the exact location of their bakery shop. The owner says HDB forbids them to bake in Block 2 because of the enormous heat from the oven that damages the unit's floor tiles above them.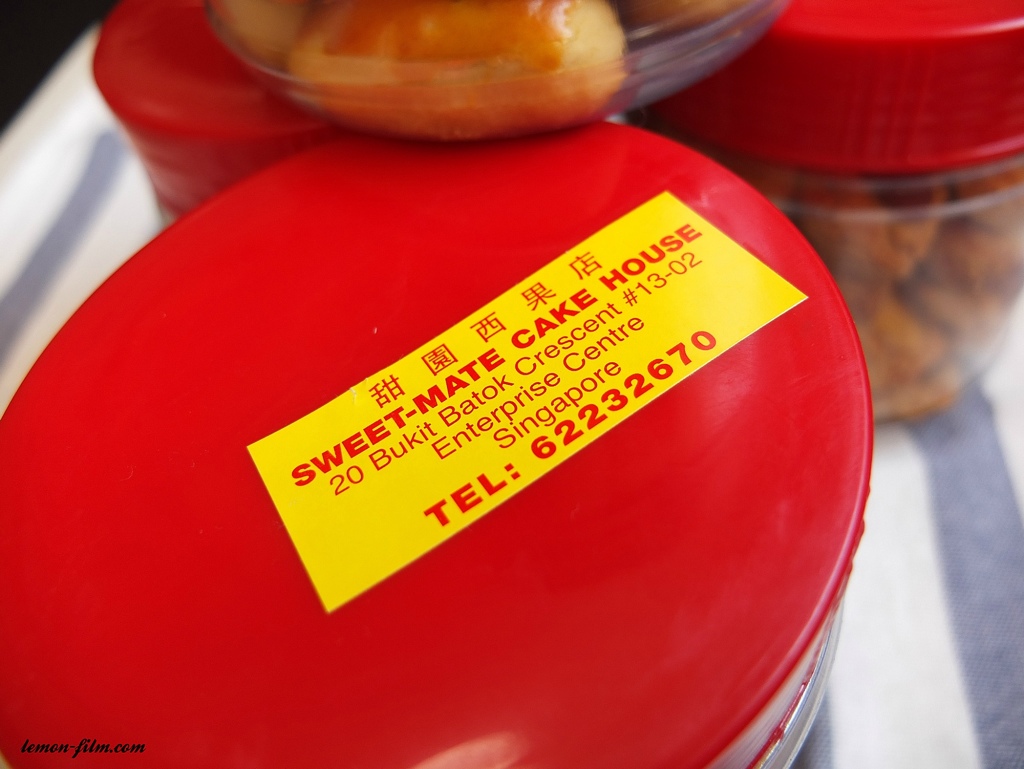 Their pineapple tarts. I loved the creamy and milky taste of the outer crust. Unlike other pineapple tarts, whenever you take the first bite, crumbs from the outer crust starts dropping, or falls apart. Sweet-Mate's tarts still remains solid in every bite.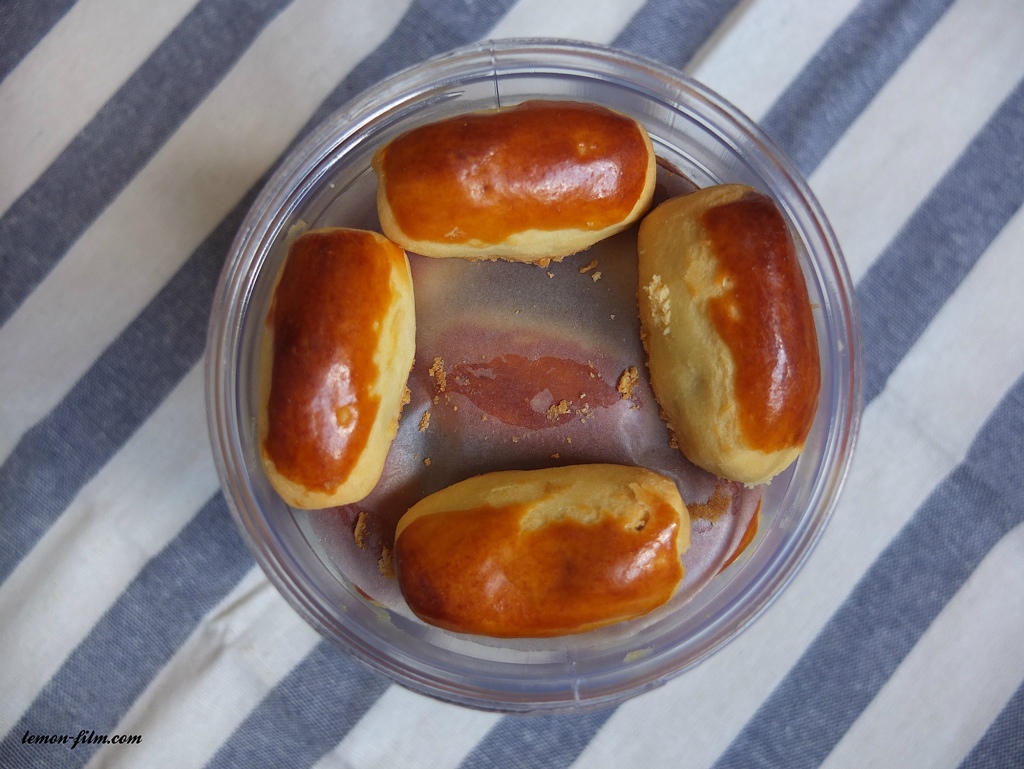 Inside the pineapple tart, it is really moist and the sweetness level is just right.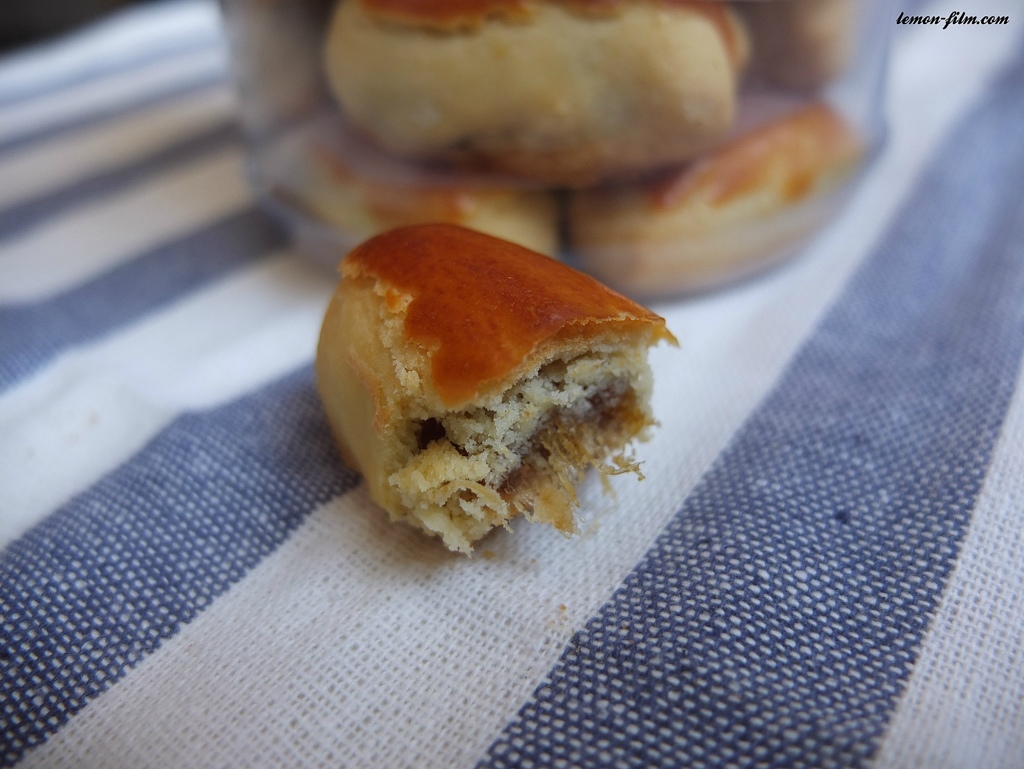 Using grained peanuts, the aroma of these traditional peanut cookies makes me feel like eating one when I am photoshooting them.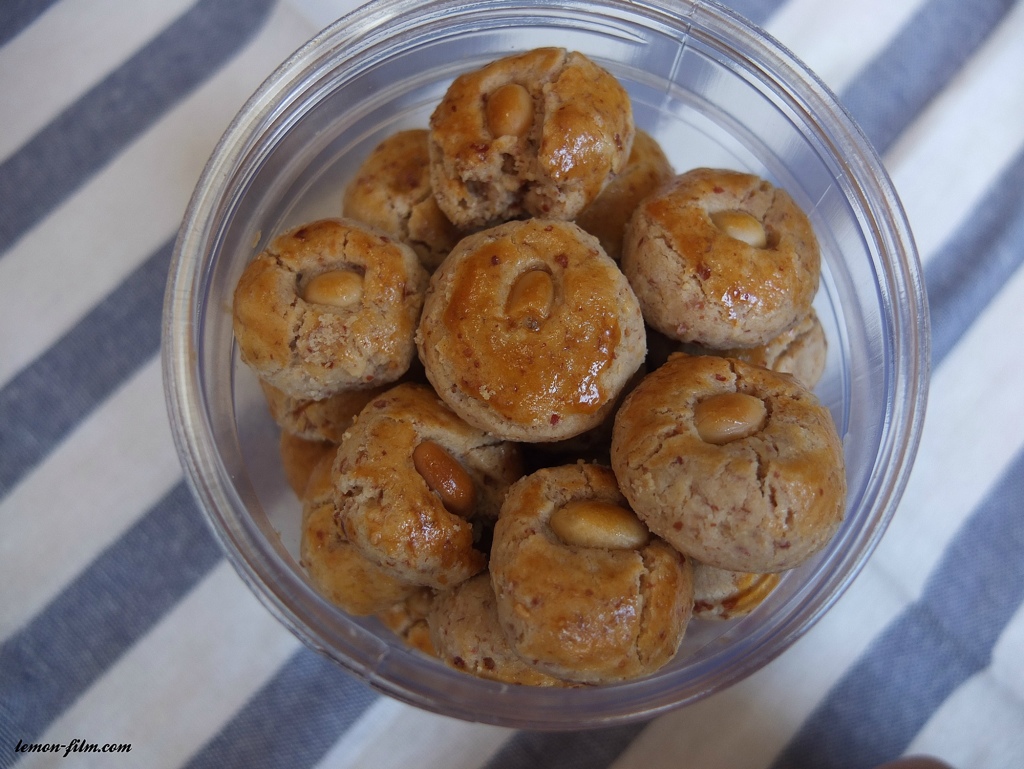 One full almond on top of each almond cookies.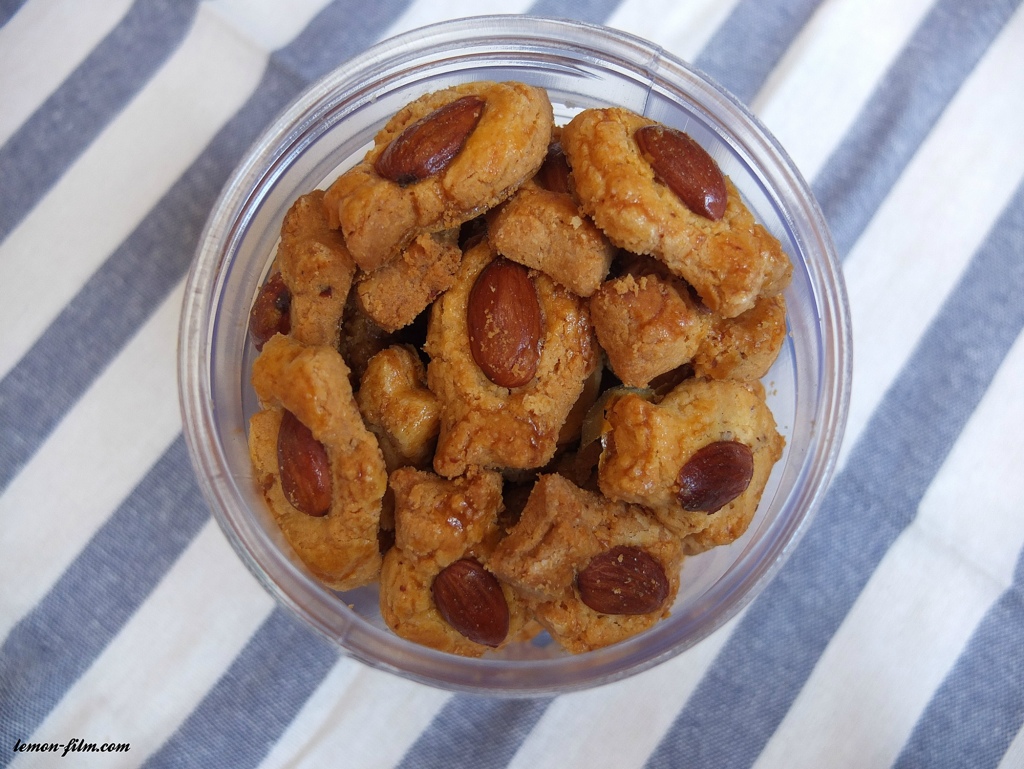 Lim Chee Guan (林志源)
Address:
1) 203 New Bridge Road (Chinatown MRT Exit A)
2) People's Park Complex #01-25 (Chinatown MRT Exit C, just directly opposite the main branch)
3) 2 Orchard Turn #B4-37 ION Orchard
Website: http://www.limcheeguan.com.sg
Recommendations of "must-buy": Chilli Bak Kwa and Crispy Bak Hu
Price during Chinese New Year: $18 for 300 grams for Bak Kwa
There are many brands of bak kwa (meat jerky) in Singapore. Regardless is it an international brand or small kopitiam brand, everyone in Singapore should know Lim Chee Guan, a local bak kwa brand which has been serving to us for more than 70 years. So what makes this brand so delicious that people want to queue up for their bak kwa 2 weeks before Chinese Lunar New Year?
I had my first slice of Lim Chee Guan bak kwa about 16 years back. From then on, I could not find any bak kwa brands that has a similar taste, or even close to, Lim Chee Guan's bak kwa. It was a memorable taste. I would describe their bak kwa as "oddly-shape and perfectly thin bak kwa with caramelised rich taste and tenderness".
Unlike many typical brands which all the bak kwas are in perfect square-shaped, Lim Chee Guan's bak kwas could be in trapezium, parellogram or even trianglar shapes. The reason for such odd shapes is because they use the traditional way of cutting away the burnt edges using a pair of scissors. The thickness of the bak kwas are so thin that it makes them easier to chew and the seasoning can be easily absorbed into the bak kwas.
Besides bak kwas, Lim Chee Guan also sells sausages and pork floss. I would call this brand a "meat specialist".
Chicken bak kwas, which are more tender than pork bak kwas.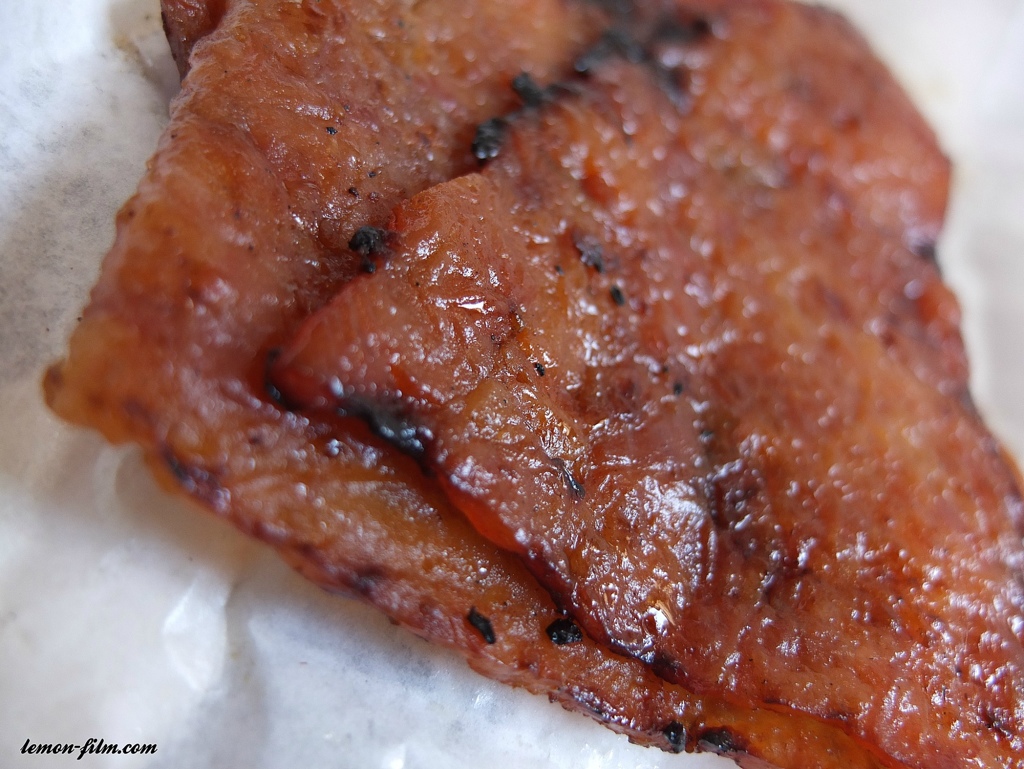 Chilli bak kwas are coated with chilli oil. Something to spice up my life.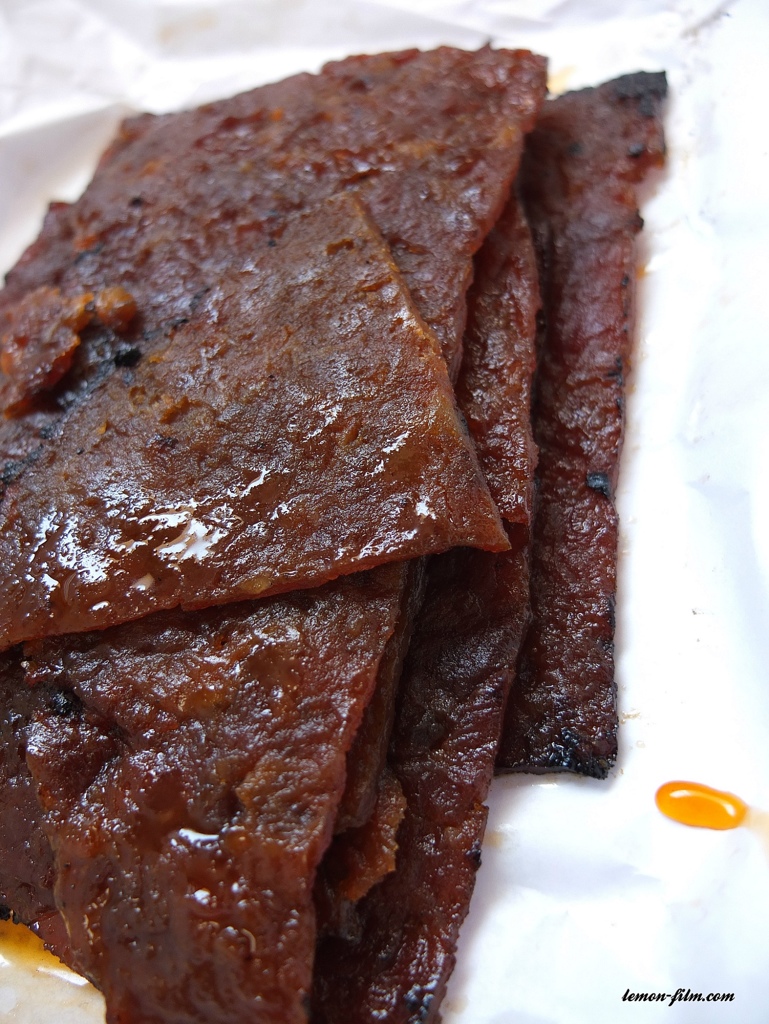 Crispy pork floss, goes great with bread and porridge.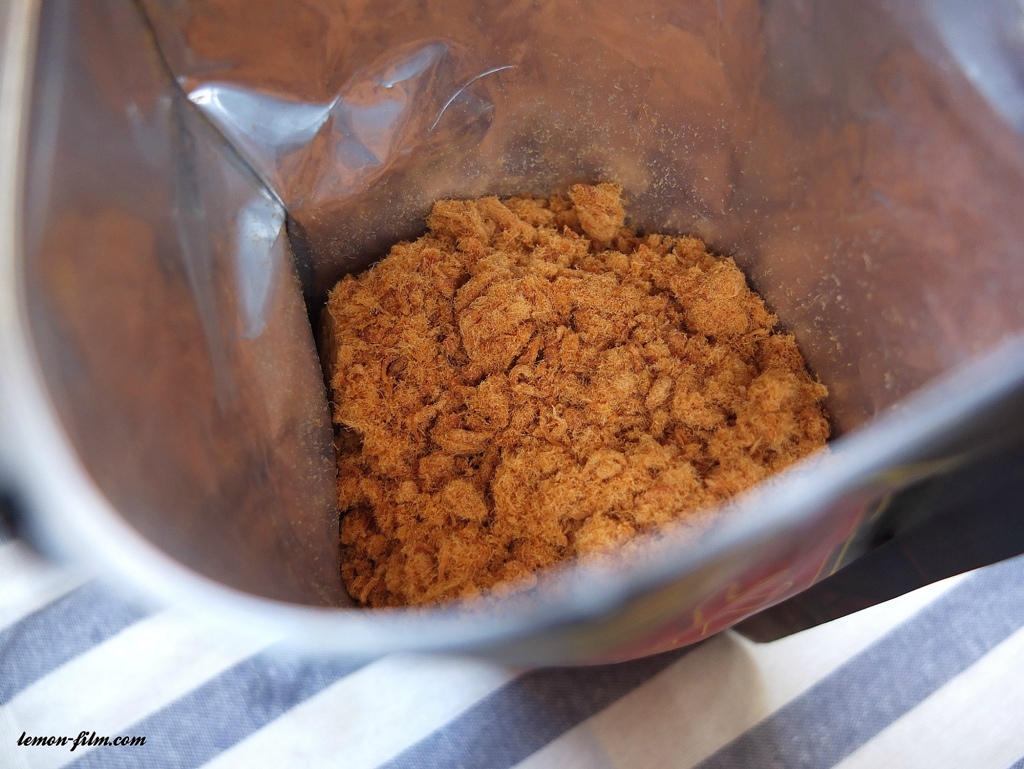 As Chinese New Year goodies are quite heaty, so drink more water to cool your body. If you have some great CNY goodies, just post your comments and share it with the readers. Thanks for reading my post and I wish my readers Happy Chinese New Year, Gong Xi Fa Cai and Best Of Health For The New Year! ;)