So, how am I going to spend my first Saturday morning for the year 2013? Today, I have decided to step into the past of Singapore with my iPhone without a time travel machine. :)
The Universal Studio Singapore is a fantastic theme park for today's children, with funny green Shrek and cuddly Puss In Boots. Back in my days in the 1980s, there is also a fantastic theme park which many people will visit and spent their family day there during the weekends. This theme park is called the Haw Par Villa (虎豹別墅), a theme park filled with Chinese mythologies, folklores and the moral teachings of life through the depict of life-like sculptures. Until today, I believe Haw Par Villa sure brings back many childhood memories to people like me.
Take the Circle Line MRT to Har Par Villa station and you will see this when you exit the train station.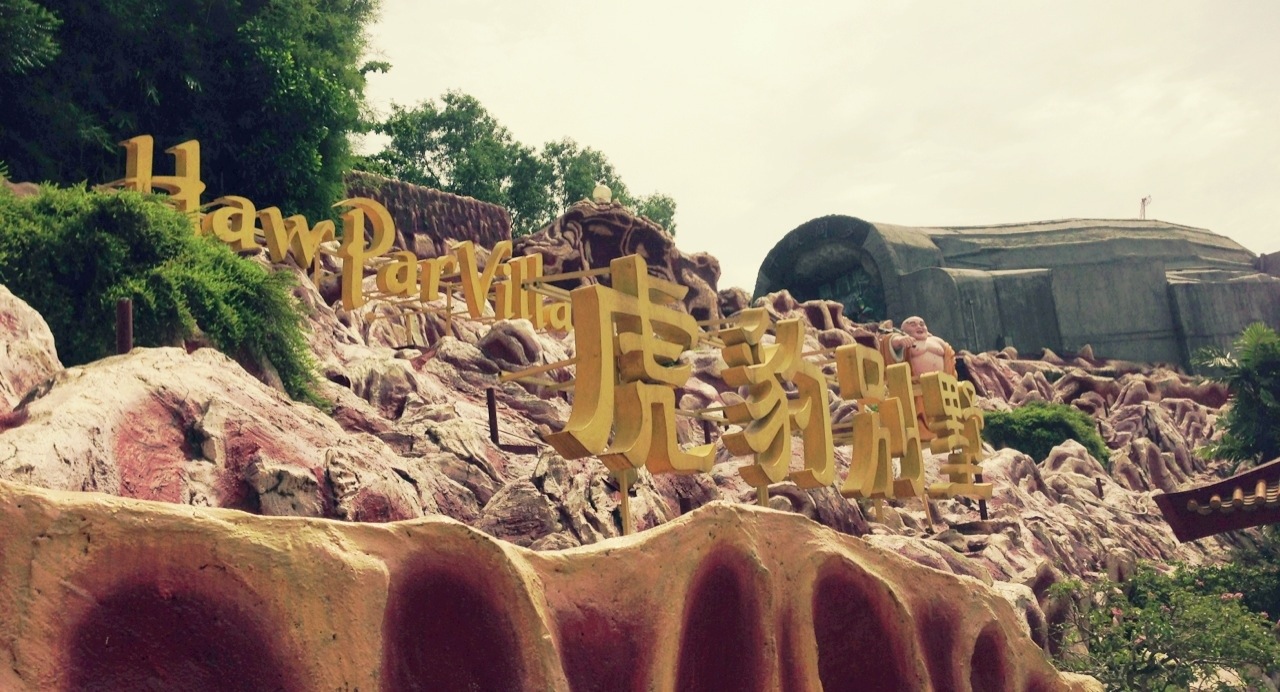 The names of the owners of Haw Par Villa at the entrance of the theme park.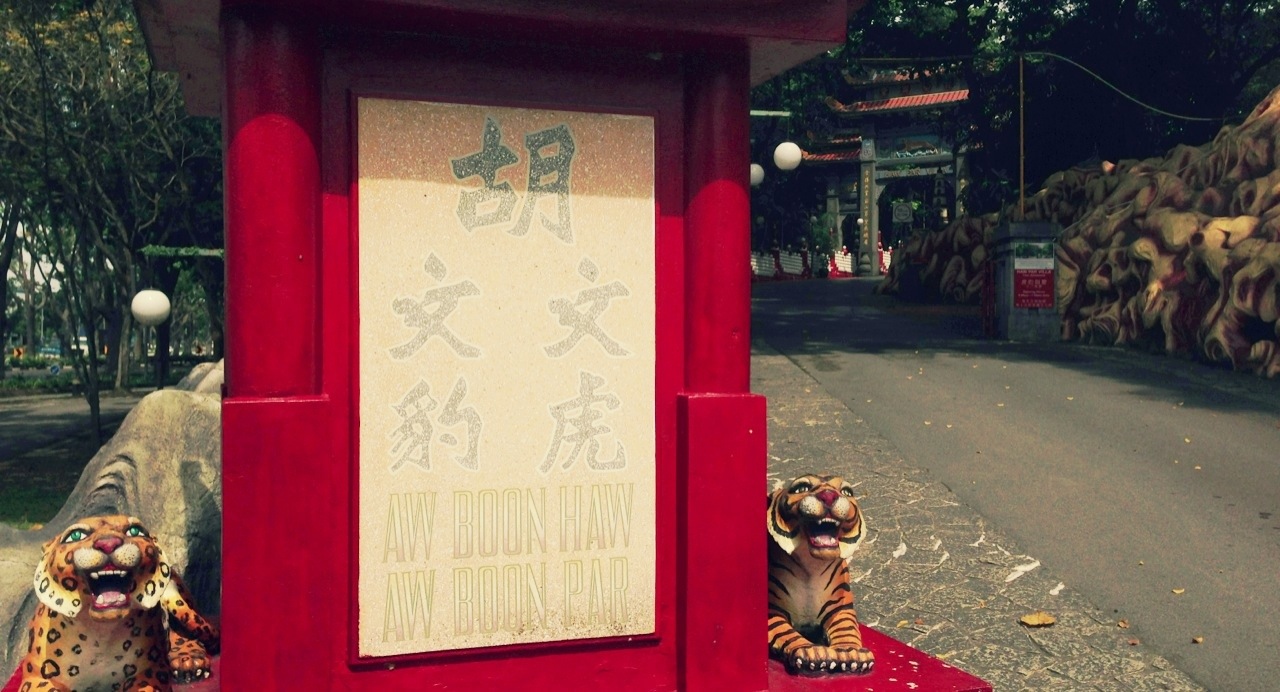 My morning paranoma photography shot on the entrance of Haw Par Villa.

When I reached the theme park at 9.30am, there were hardly any visitors there, except for one uncle sweeping the dried leaves on the ground. The theme park was somehow "cold and lonely". The statues of dragons with razor sharp claws and tigers showing off their canines at the entrance gave me the creeps, especially from the stares of their life-like eyes.Creepy.
Bright colours of a dragon sculpture.

The birth of the popular medicated gel, Tiger Balm. My grandmother always used the Tiger Balm for the application of mosquito bites and it works pretty well.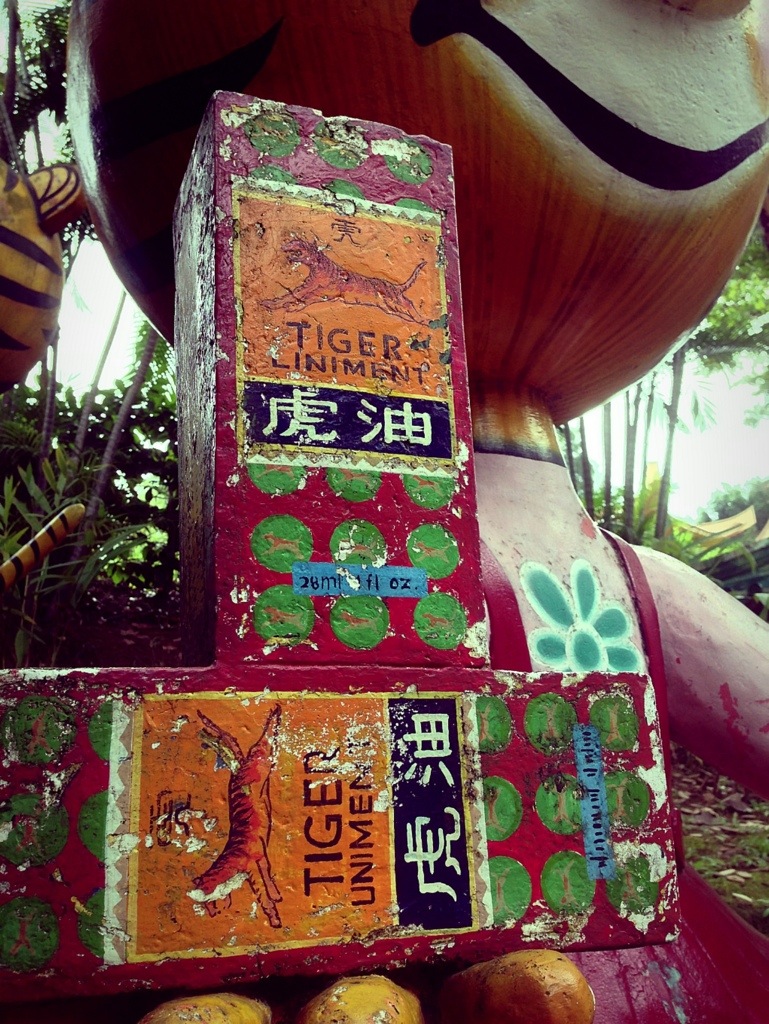 Muscle aches? No worries as long as there is Tiger Balm.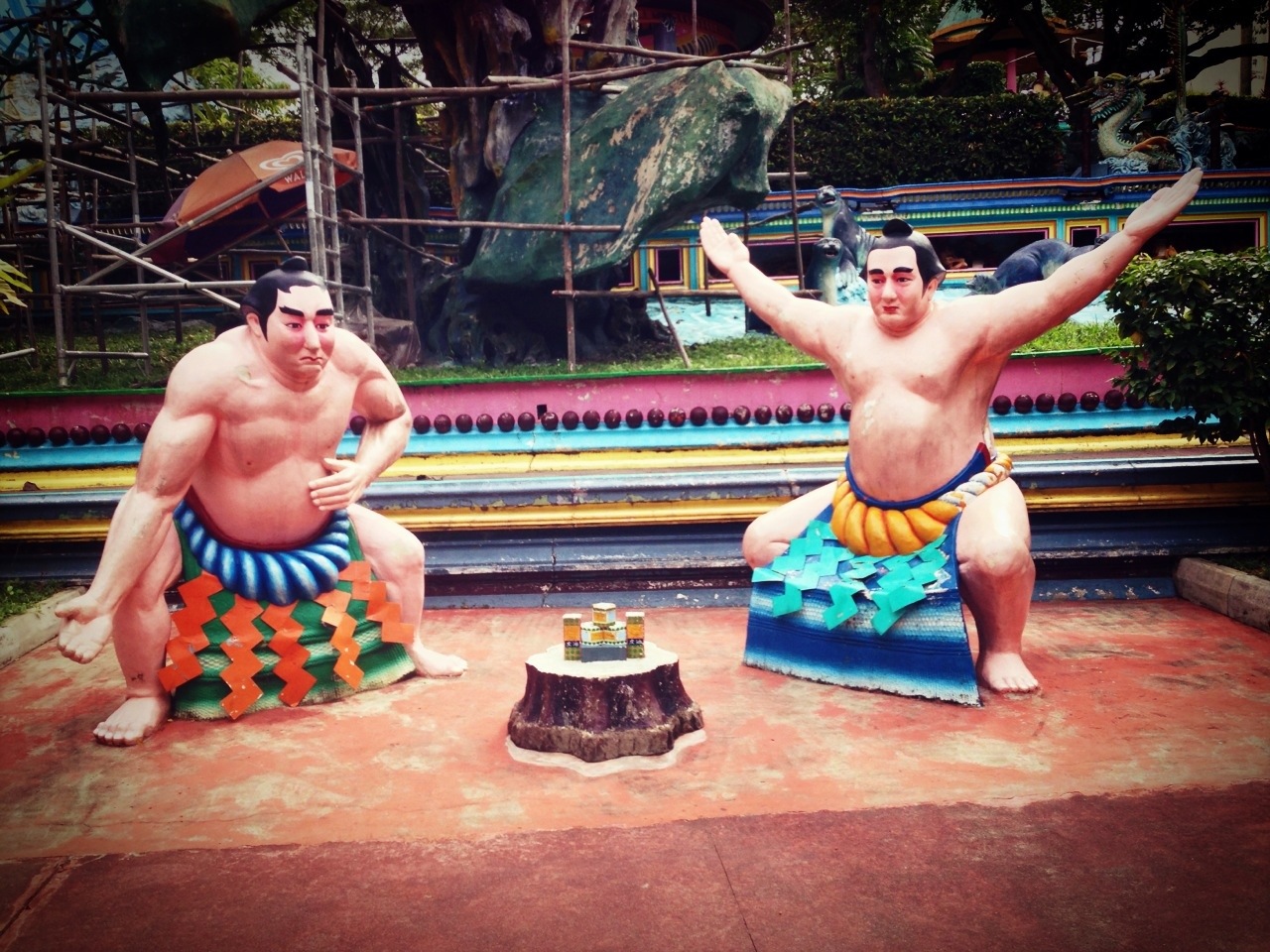 There are alot of huge trees in this theme park. The movie "Silent Hill" best suits my feelings at that instant moment. There was no one around and all I could hear was the rustling of the leaves. I put my uncomfortable feelings aside and continue my exploration of Haw Par Villa.
There are many tablets around displaying popular classic Chinese folklore for visitors to read in English, Chinese, Malay and Japanese. I am starting to miss my Chinese lessons.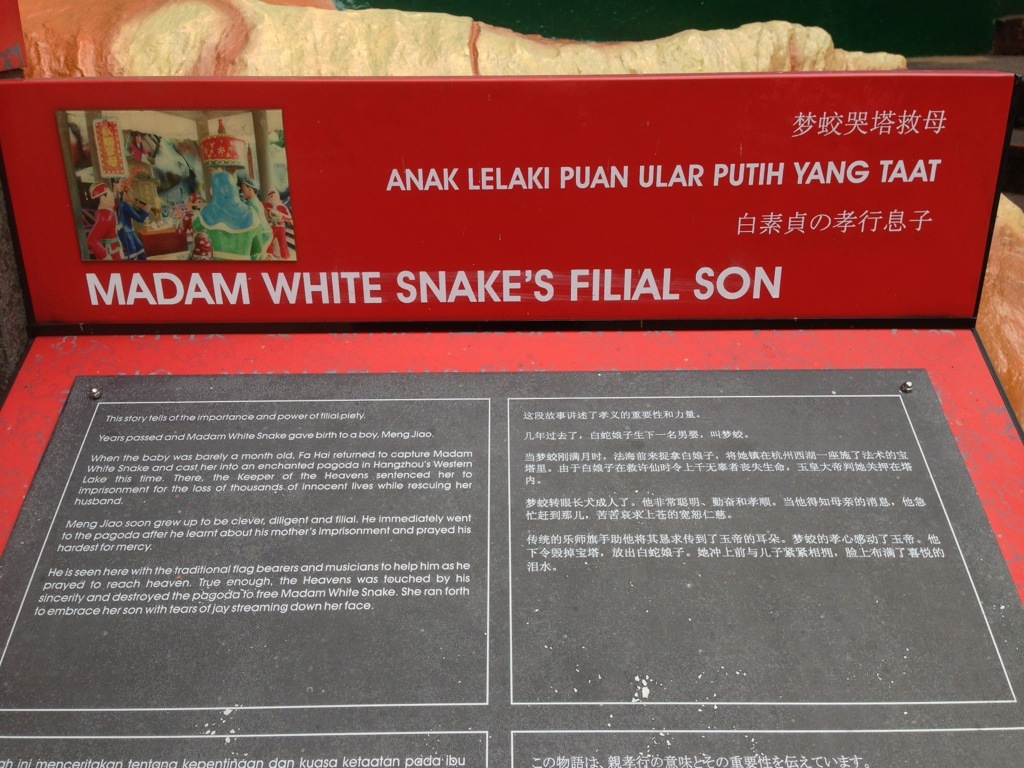 Sculptures showing a man killing a mythical lion-like creature. I am not sure if this creature is 'Nian' (年兽), a beast that attacks people especially children.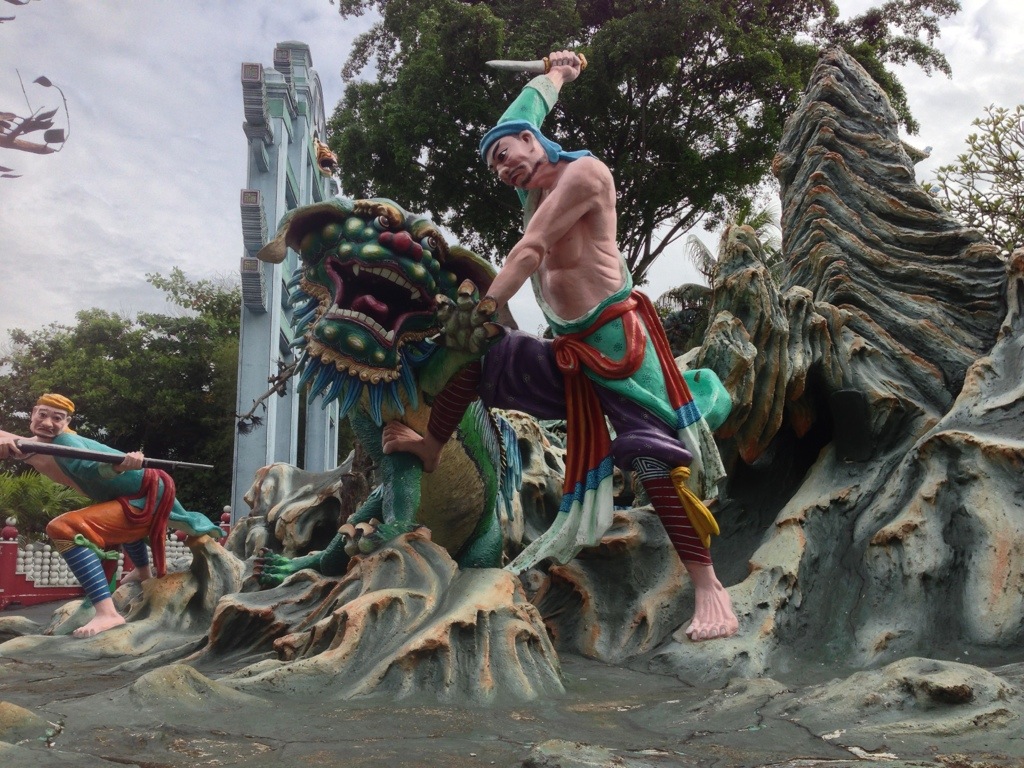 The sculptures of 3 Taoism Deities, Fu Lu Shou (福禄寿), which simply means Good Fortune (Fu), Prosperity (Lu), and Longevity (Shou).


The twelve Chinese zodiac signs.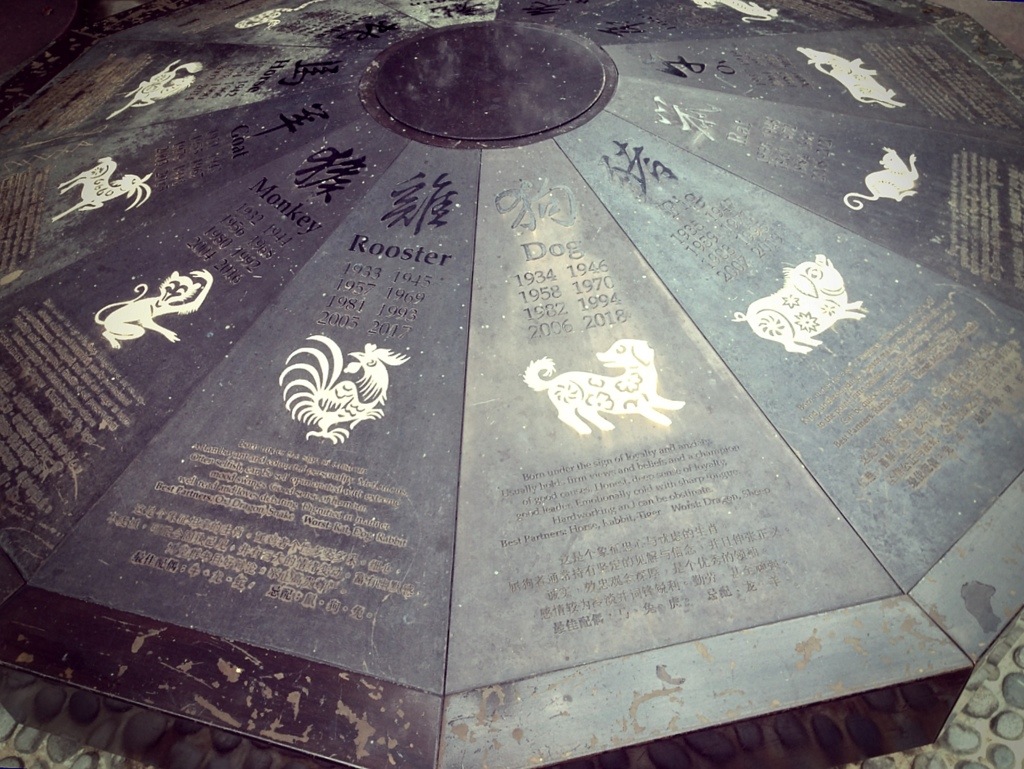 A full body sculpture of a teacher, philosopher and founder of Confucianism – Confucius.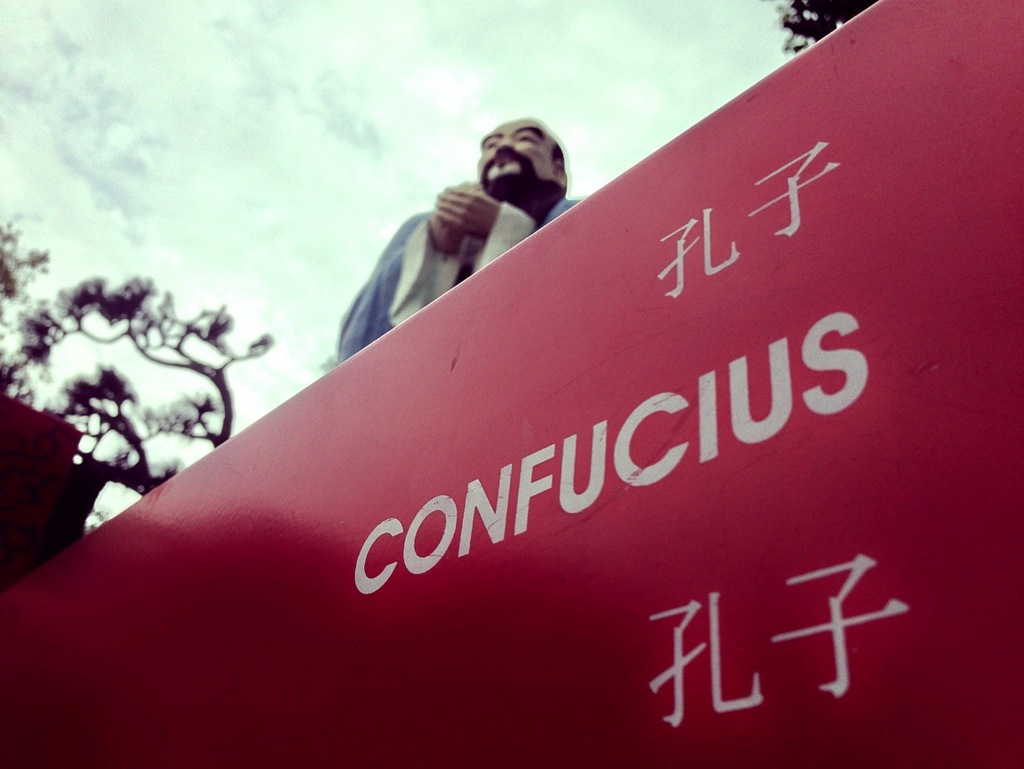 After spending an hour in Haw Par Villa, there are visitors coming into the theme park, mostly are grandparents bringing their grandchildren in. I overheard a young girl asking her grandfather, "Ah gong, why the boy has a head of a pig and wearing only his underwear?"
From the Legenda of Kang Xi's tablet, it tells a story of blood is thicker than water.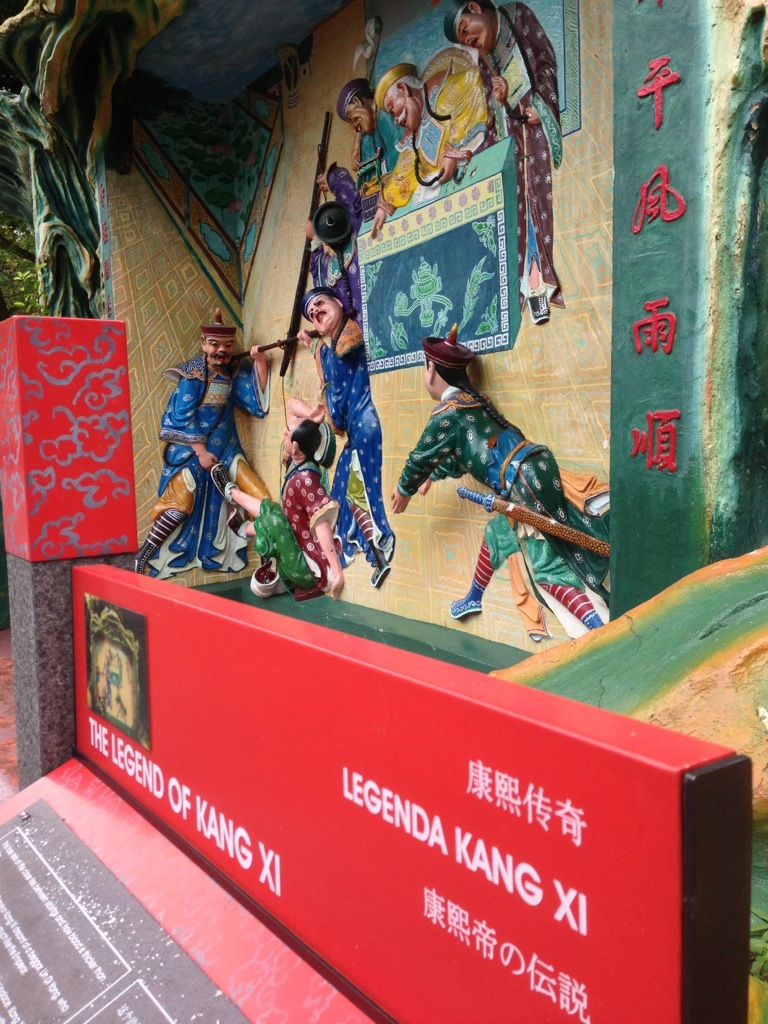 The theme park is still peaceful and quiet.


Sculptures of the battle of the Eight Immortals.

More artistic sculptures which are adapted from moral teachings. These teachings include filial to parents, loyalty to friendships and importance of hard work.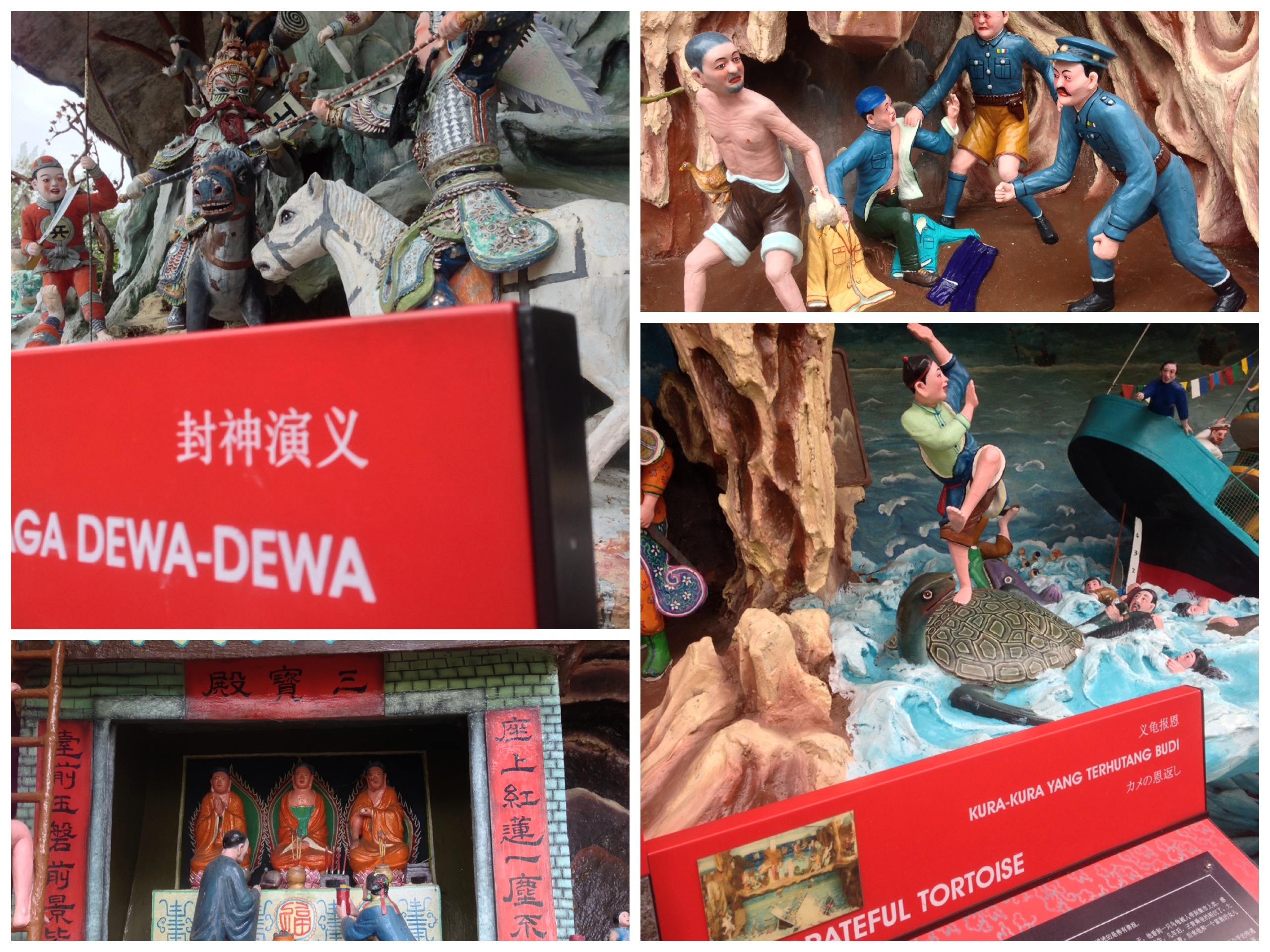 The paranoma photography of 'Journey To The West'.

The main attraction of Haw Par Villa is the Ten Courts of Hell, which shows the gruesome and bloody tortures of dead people in 10 different levels of hell. All the dead are being judged; the people who did good deeds will walk on the Golden Bridge to paradise. People who did bad deeds will be judge accordingly such as heart being taken out and left to drown in deep pool of blood. I do have fear entering the Ten Courts of Hell but curiosity pushes me forward to explore this 50 meters dark tunnel.
The dark tunnel on the left is the entrance into the Ten Courts of Hell.



Repent! – That's what it says.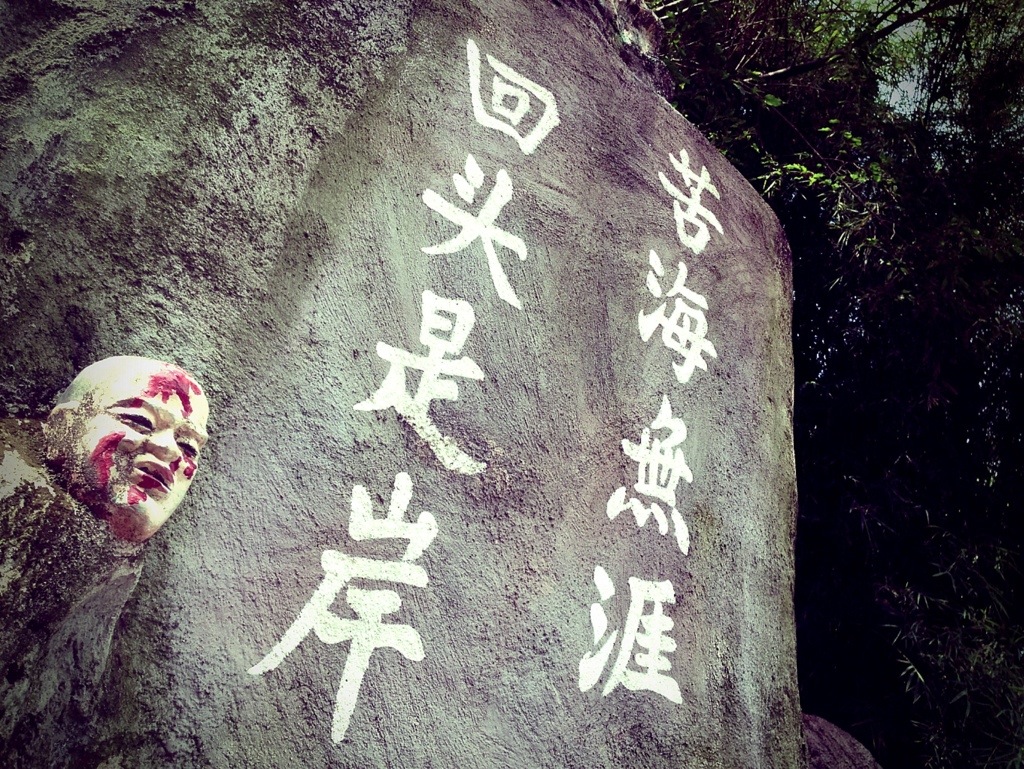 This is the initial stage of judgement. Okay, I am going to stop right here. I do not want to scare my readers away. :)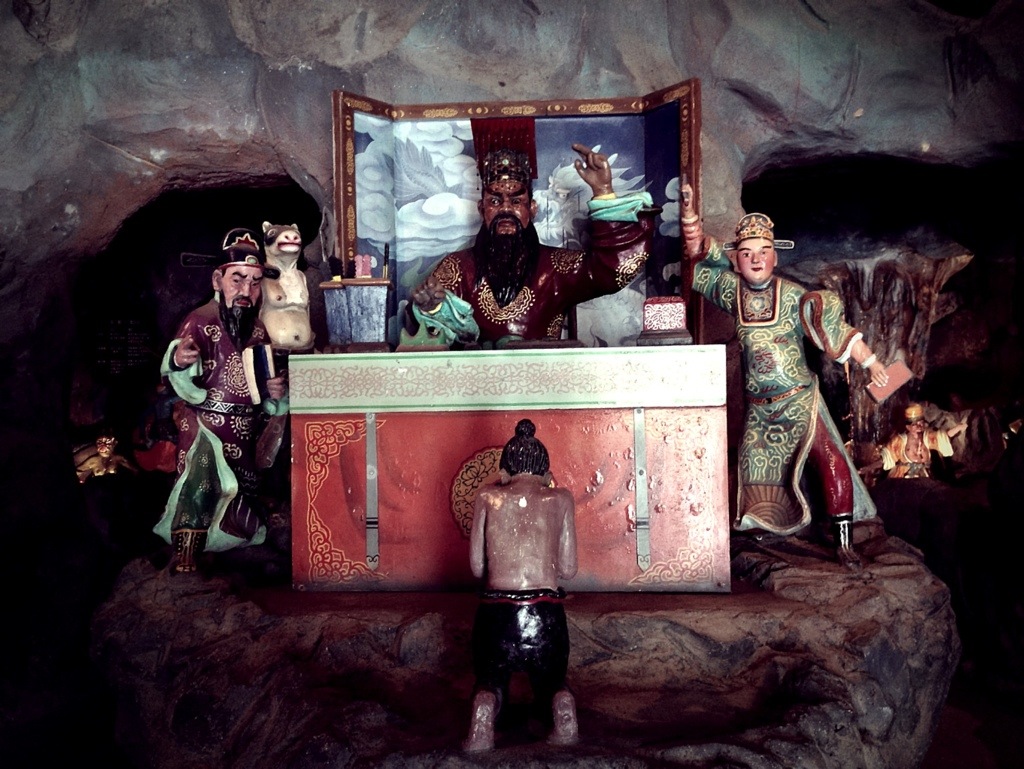 Unlike in the past, the Haw Par Villa is no longer buzzing with people. Today, this theme park teaches me alot of things especially on moral education and aspects of life through the words Buddhism and Confucianism.
No doubt that times has change, but my childhood memories of this unique theme park still remains. I hope parents will bring their children there when they are older because this theme park is our heritage.
Thanks for reading my blog!
Address of my exploration:
You can reach Haw Par Villa directly by taking the Circle Line to Haw Par Villa Station.
262 Pasir Panjang Rd
Singapore 118628
Opening hours: Hours:
Sun-Sat: 9:00AM–7:00PM
Tel: (65) 68722780
Website: http://www.yoursingapore.com