Whenever my friends went to Australia for a vacation, they will come back to Singapore with small mini packs of nougats. Frankly speaking, I am not a big fan of nougats because these tough small bites tends to stick onto my teeth, but I love those nuts such as the pistachios and almonds, packed within every nougat bars. Luckily, there are options for softer nougats for those who don't fancy the harder side of these candies.
Just a little history about Mondo Nougat. Back in the year 1989, Alfonso Romeo and his wife, Antonietta, and their three sons, Andrea, Simone and Marco, migrated from Italy to Australia. Since then, Alfonso began making pastries and deserts where his brothers and himself were popular for in Calabria, a region in Italy . Shortly in 3 years time, the husband and wife started to open Mondo Patisserie in Midland, a historical area in Western Australia.
The family started by making and selling traditional Italian patisserie and Italian specialties. So how did the nougats came about? Back then, in the Europe's tradition, nougats are only made during the Christmas season. Until 1997, production of traditional honey nougats began all year round due to high demands from people. After that, Mondo Patisserie started to focus on making great nougats and change it's name to Mondo Nougat.
The Mondo Nougat Factory in Swan Valley was opened to the public in April 2005. Now, all three sons are involved in the nougat business, while Alfonso was expanding the brand name, Mondo Nougat, and his home made pastries which he was renowned for.
In this trip to Perth, the whole family drove down to the Mondo Nougat factory, located at Swan Valley, after our nice lunch at Black Swan. It takes about 15 minutes to reach our destination.
When you saw this signboard, you are on the right road to Mondo Nougat factory!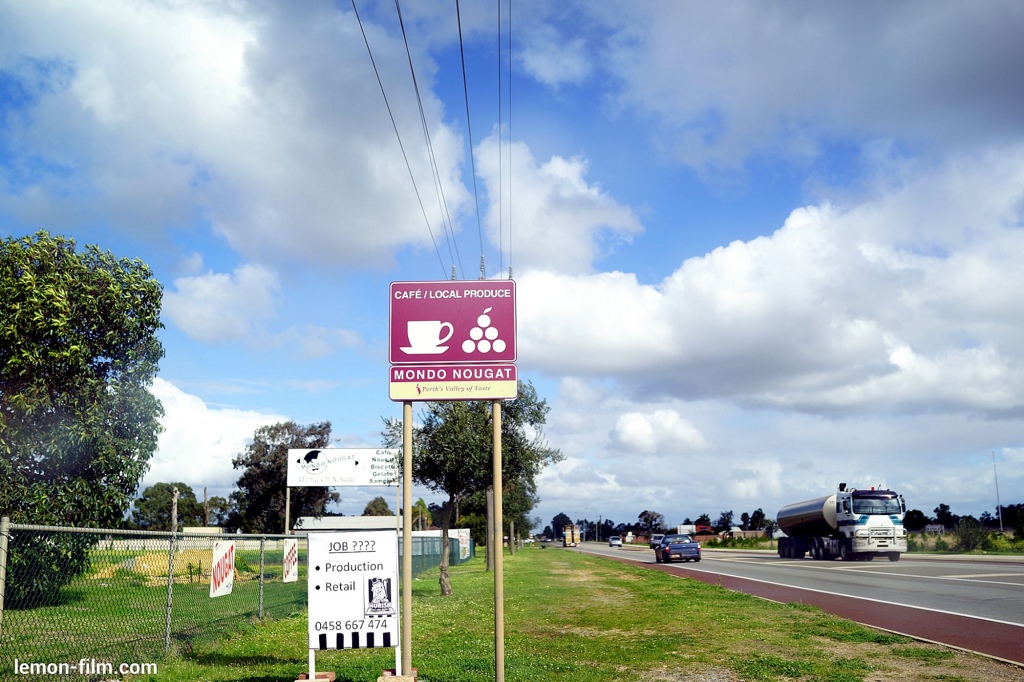 The signboard of Mondo Nougat!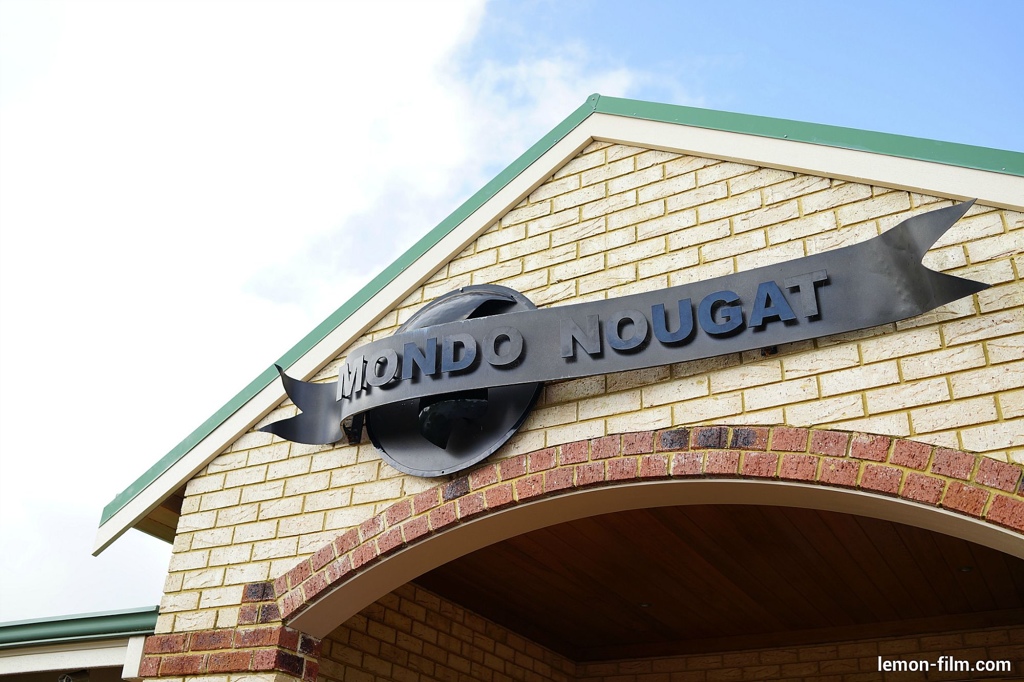 When we stepped into the shop, this is the first sight that we saw. A car packed with "nougats"!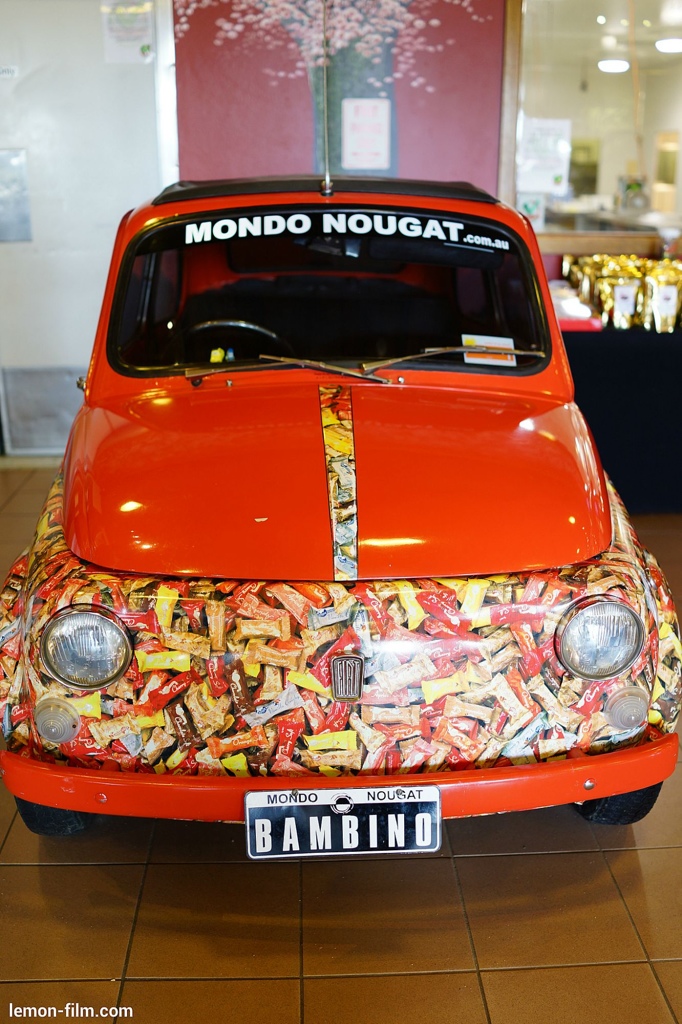 It is common to see mini nougats, but these are big nougat bars which are not commonly seen in Singapore. I believe it takes 10 mini nougats to form each of these bars.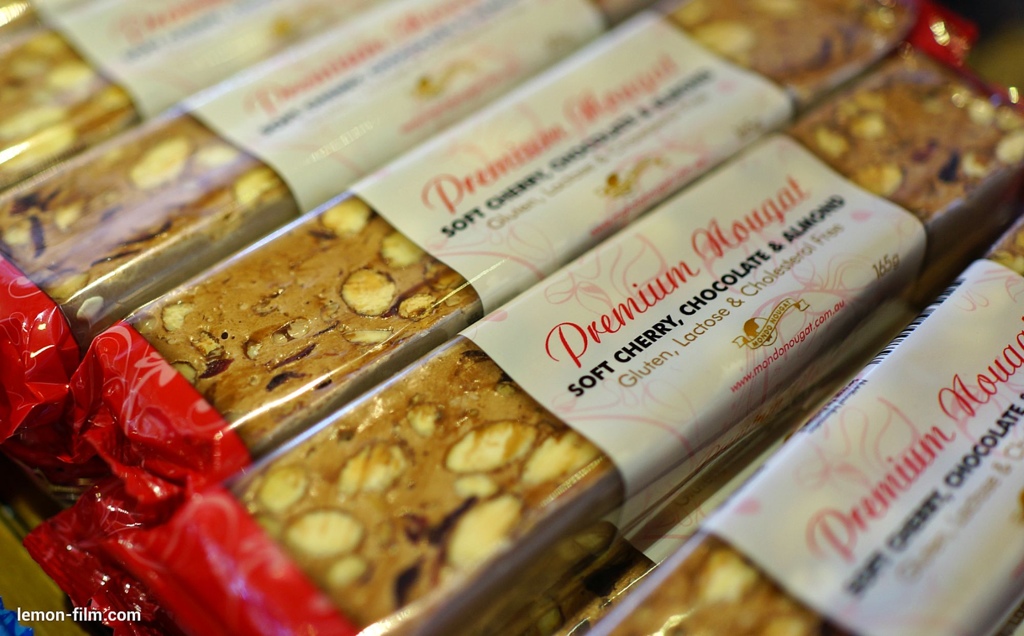 Not just nougats, Mondo Nougat sells candies too.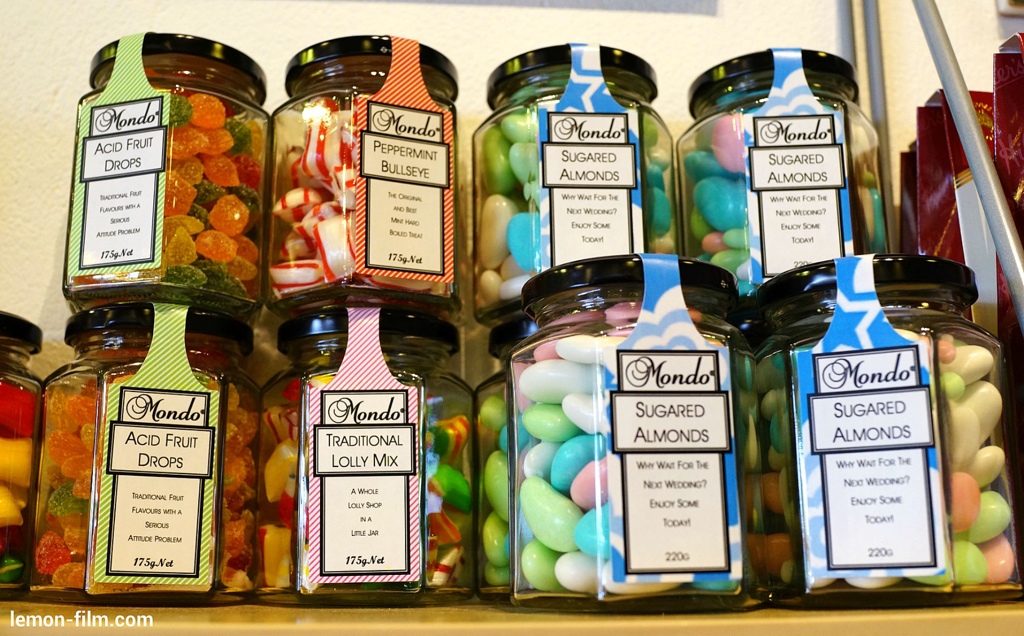 These are soft mini nougats. The whole family bought plenty of these wonderful and chewy candies.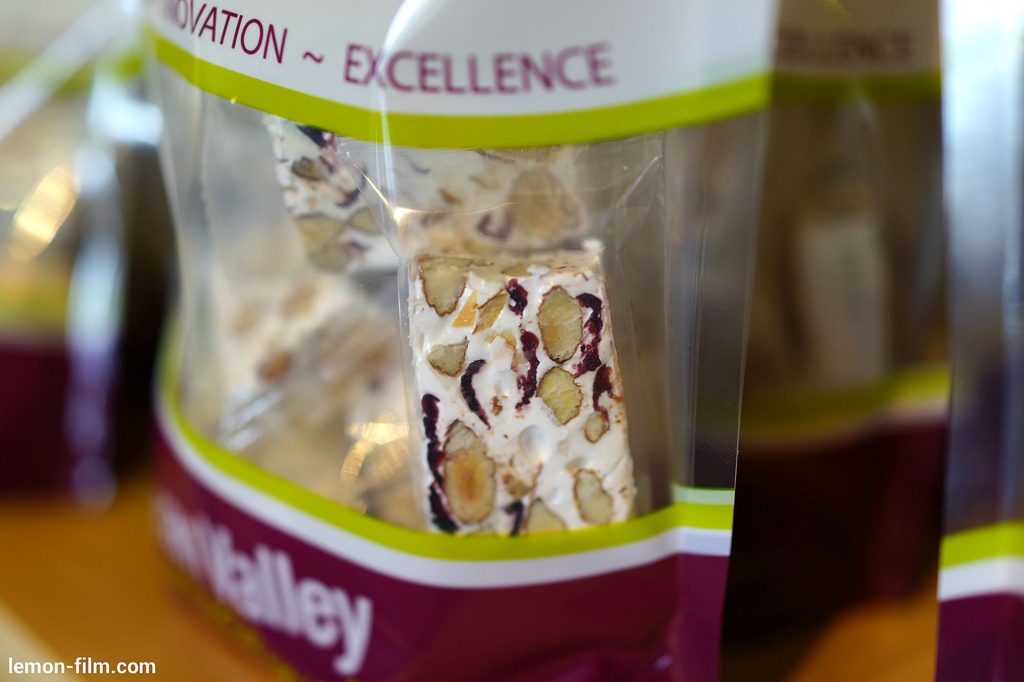 We were not allow to enter their "kitchen", but we can sure view the whole making process of nougats through the clear windows.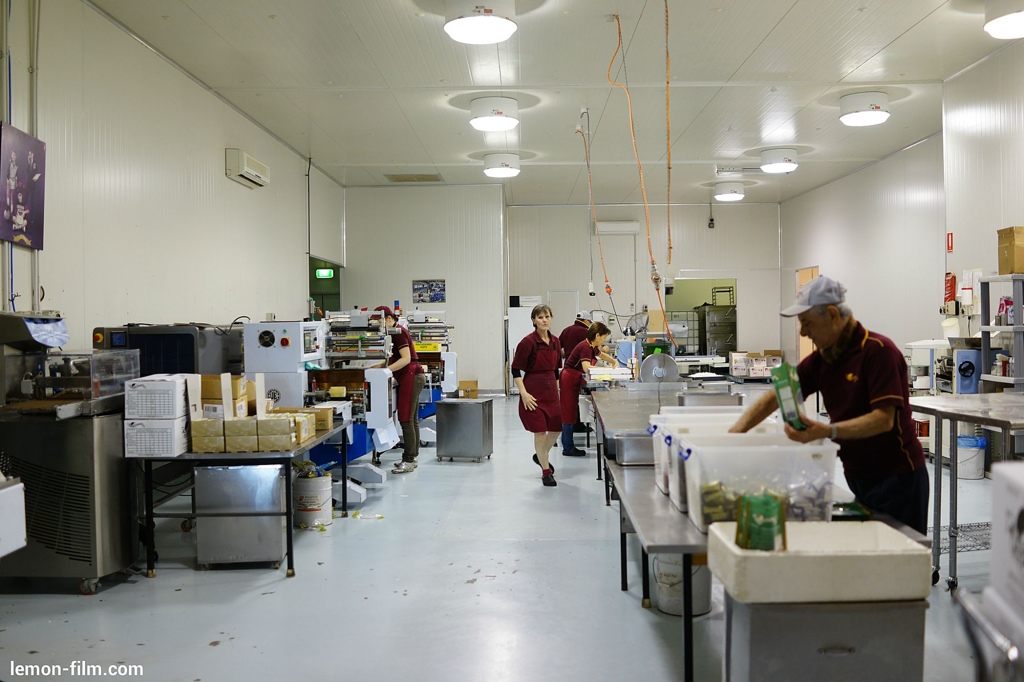 Mondo Nougat has a cafe too for patrons to have a cup of coffee, have a slice of cake and some nougats.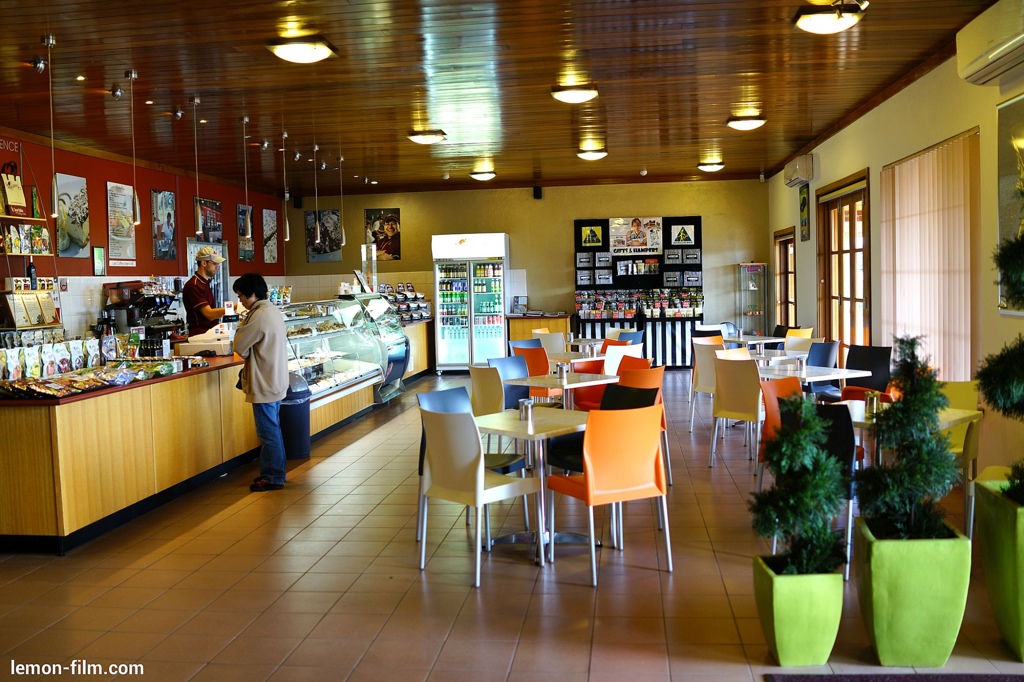 My wife and myself shared a cup of hazelnut ice cream which cost us $5 AUD. The hazelnut ice cream might seem petite in size, but it is a tasty treat that taste exactly like Nutella.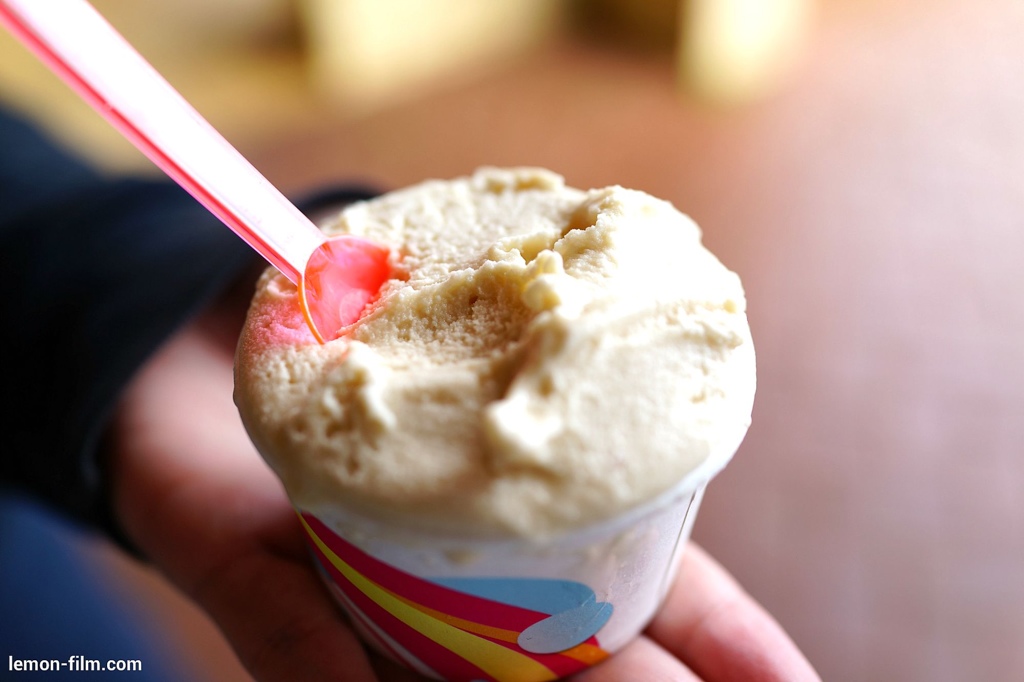 Address of my visit
Mondo Nougat
640 Great Northern Highway
Herne Hill 6056
Western Australia
Telephone: (08) 9296 0111
Opening Hours
Monday: Closed
Tuesday – Friday: 8:00am – 5:00pm
Web: http://www.mondonougat.com.au