This year, the Mid-Autumn Festival falls on the 27 September, Sunday. With this annual mooncake festival reaching in less than a month's time, many shopping malls will be hosting mooncake events to attract the crowd in Singapore. Hotels, restaurants and many other bakery shops will be competing and creating interesting mooncake designs and flavours. Therefore, this is usually a great month to do some free mooncake tasting and purchase those that you love.
So, what is so special during Mid-Autumn Festival? Well, from the bottom of my heart, I would say the Moon will appear as the most beautiful one of the year. During the evening of this Chinese festival, many children will be holding lanterns of various animals, shapes and cartoon characters to light up the night. Traditionally, a lantern is made up of thin coloured papers and lighted up using a single candle. Today, there are options for battery operated lanterns made up of plastic, which most of them have music playing upon switching on.
Mooncakes are the most important pastry during this Mid-Autumn Festival. Baked with a very thin crust, mooncakes are traditionally filled up with red bean paste or lotus seed paste. To create a Moon-like appearance, yolks from salted duck eggs are additionally placed inside the paste. When a baked mooncake is sliced open, the round and orange appearance of the yolk greatly resembles the appearance of the Moon.
During my mooncake sampling in Takashimaya Shopping Centre, I have purchased two types of mooncakes baked by Garden Pastry & Cake. Interesting enough, Garden Pastry & Cake has uniquely created a cheesy flavour mooncake for cheese lovers. Their Cheeserispy Lotus With Yolk ($42 for 8pcs) is baked and topped with thin slices of shredded cheese. With the cheese on the crust, these mini mooncakes give a mixture of saltishness and sweetness, with a creamy aftertaste.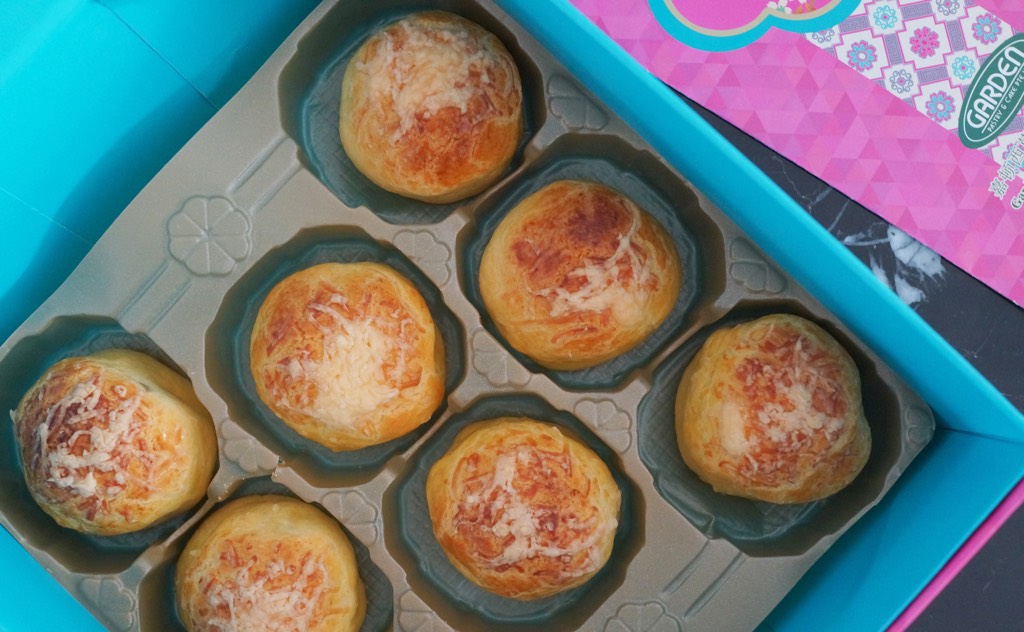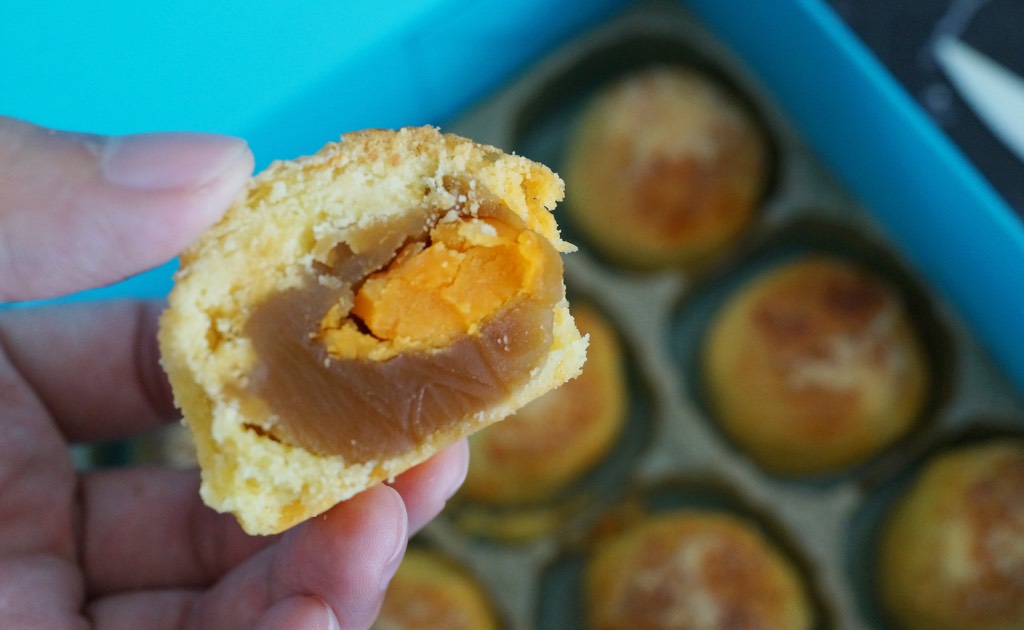 For yam lovers, do check out this paragraph. The Crispy Skin Yam With 1 Yolk ($48 for 8pcs) was unlike the traditional Teochew spiral yam mooncakes. The Crispy Skin Yam has a much flakier outer crust. With the absence of spiral crust, having this yam mooncake is less messy. The yam within gives a soft and moist mouth feel. Simply delicious!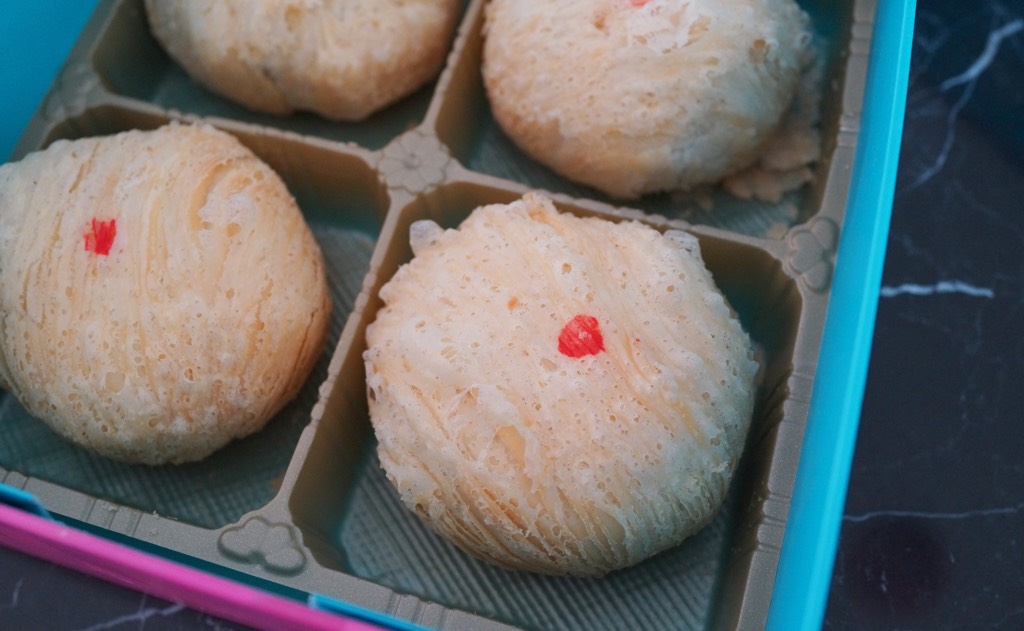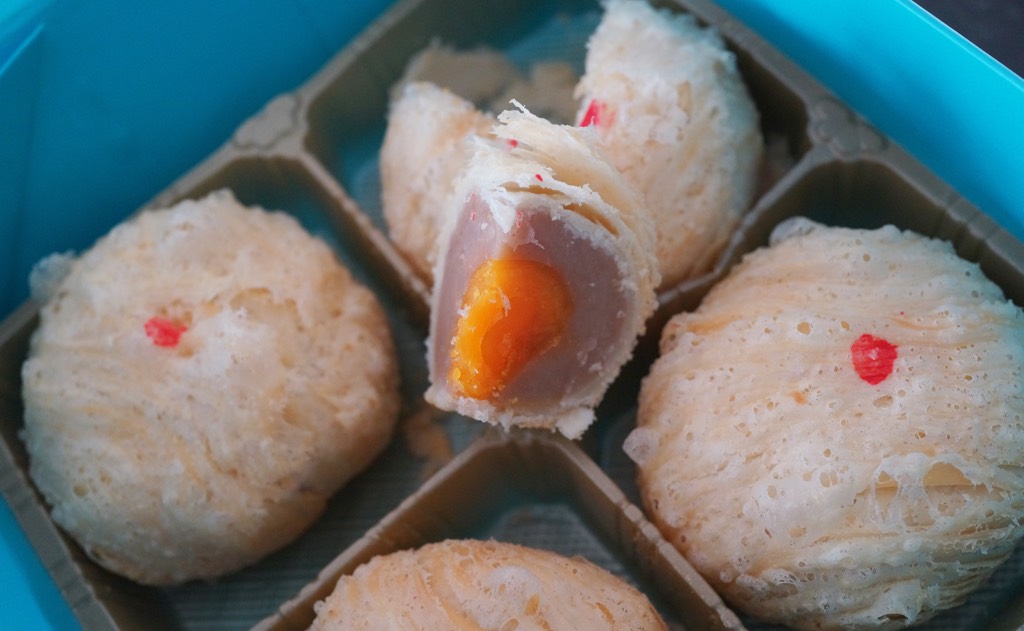 Besides the above mentioned two types of mooncakes which I have purchased, Garden Pastry & Cake also sells Traditional Pure Lotus ($46 for 4pcs), Walnut Lotus With Yolk ($42 for 8pcs) and Bing Pi D24 Durian Mooncakes ($52 for 4pcs). Currently, there is a 20% discount for every purchase and there are no additional discounts for credit cards.
Since mooncakes are high in sugar, it is advisable to consume them in bite-sized and drink a cup of hot Chinese tea to cleanse off the greasiness and sweetness. Most importantly, have a good time gathering with your family and friends during this important Chinese festival.
Here are the schedules of Garden Pastry & Cake booth locations if you are interested in trying their mooncakes:
Takashimaya, Basement 2: 27 August to 28 September.
Vivocity, Level 1: 1 September to 27 September
Raffles MRT Exchange, Basement 1: 7 September to 25 September
Jurong Point, Level 1: 7 September to 27 September
NEX, Level 1: 10 September to 27 September
Tampines Mall, Level 1: 14 September to 27 September
Parkway Parade, Basement 1: 14 September to 27 September
Website: https://www.facebook.com/GardenPastryCakePteLtd